After the Academy Awards, Wolfgang Puck [1] cooks up a meal for hungry movie-industry insiders at the year's most A-list party: the Governors Ball! The night's winners, nominees, presenters, and performers mingled at the annual affair, with the lucky ones clinging to their golden statues. Whether they gave an acceptance speech or not, we're sure a glass of celebratory Champagne was welcomed! This year, the 1,500 guests at the Ray Dolby Ballroom enjoyed a performance by John Legend [2], 50 dishes prepared by the celebrity chef, and decorations inspired by the theme "transcendent wonder of nature." It's the traditional, must-stop afterparty of award season, with guests Angelina Jolie [3], Brad Pitt [4], Portia de Rossi [5], and the night's host, Ellen DeGeneres [6], stopping by. Take a look inside.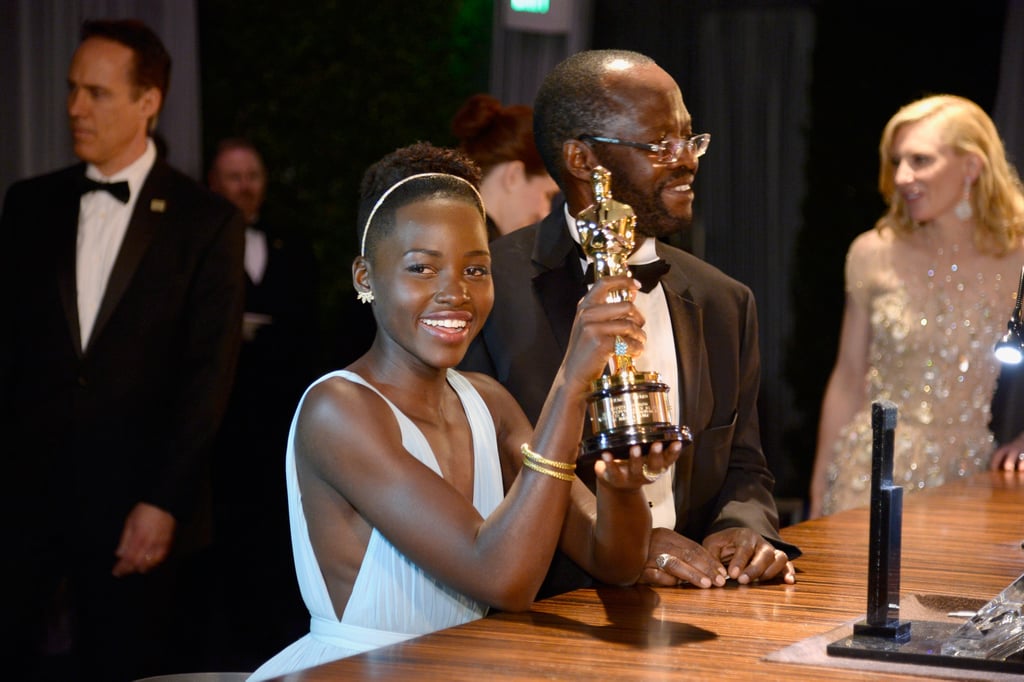 Lupita Nyong'o showed off her engraved Oscar.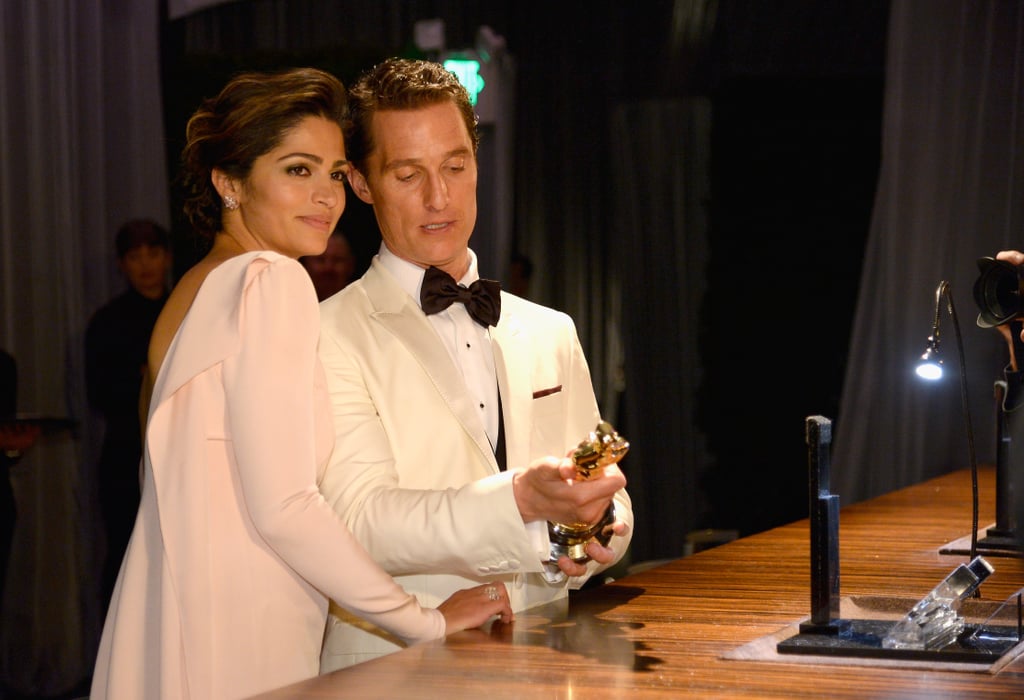 Matthew McConaughey [7] and Camila Alves inspected his Oscar.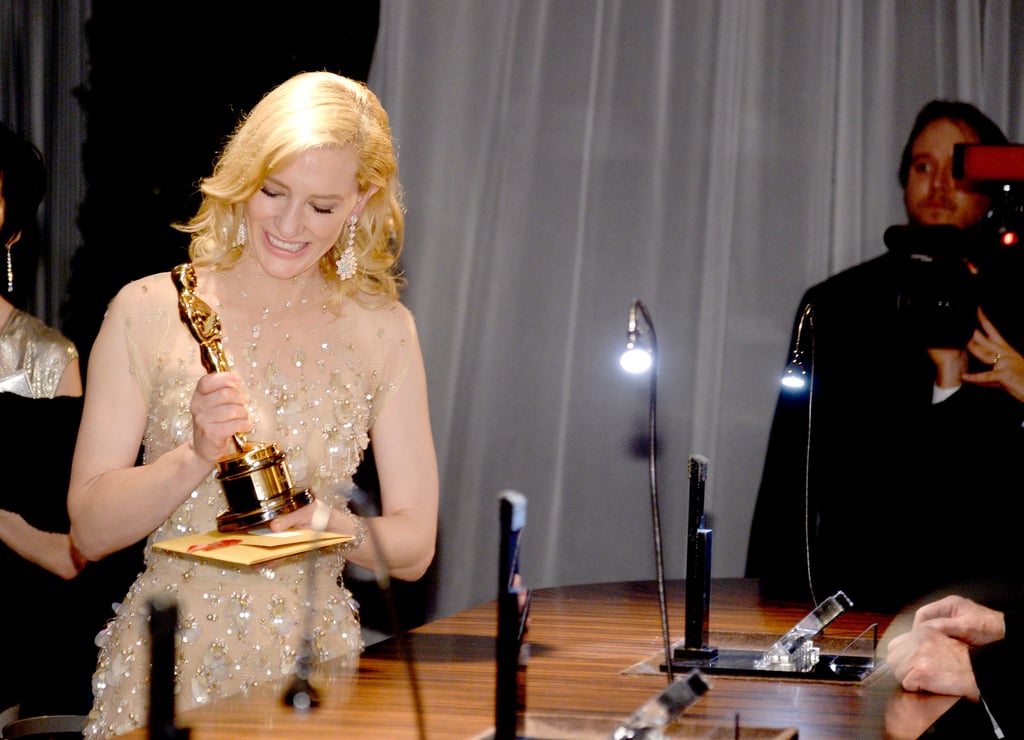 Cate Blanchett [8] looked happy about her Oscar.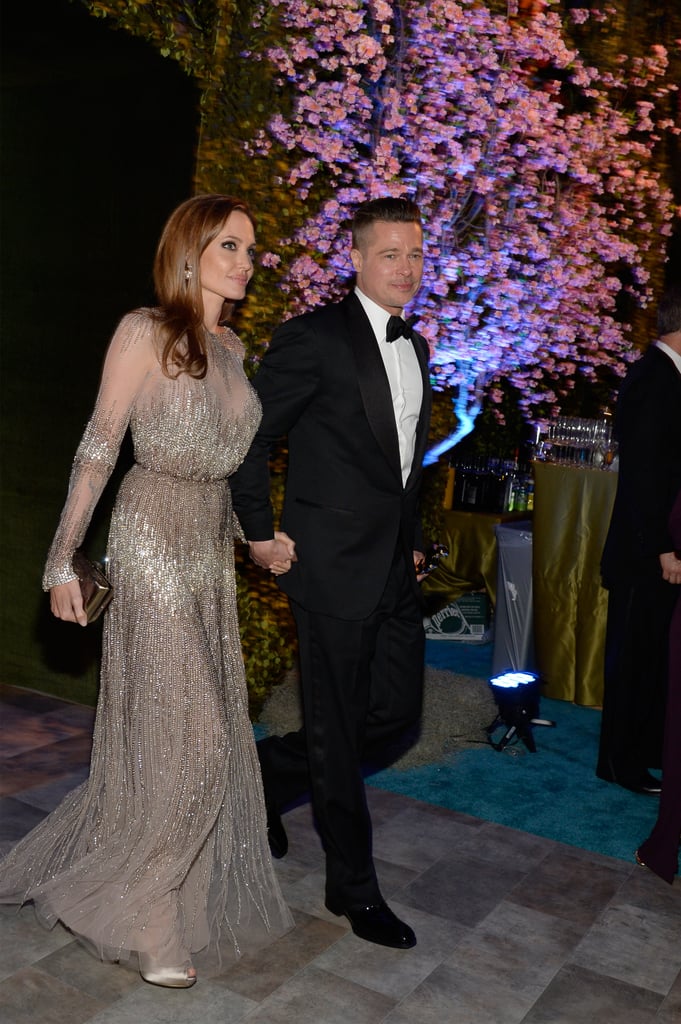 Angelina Jolie [9] and Brad Pitt [10] walked into the party.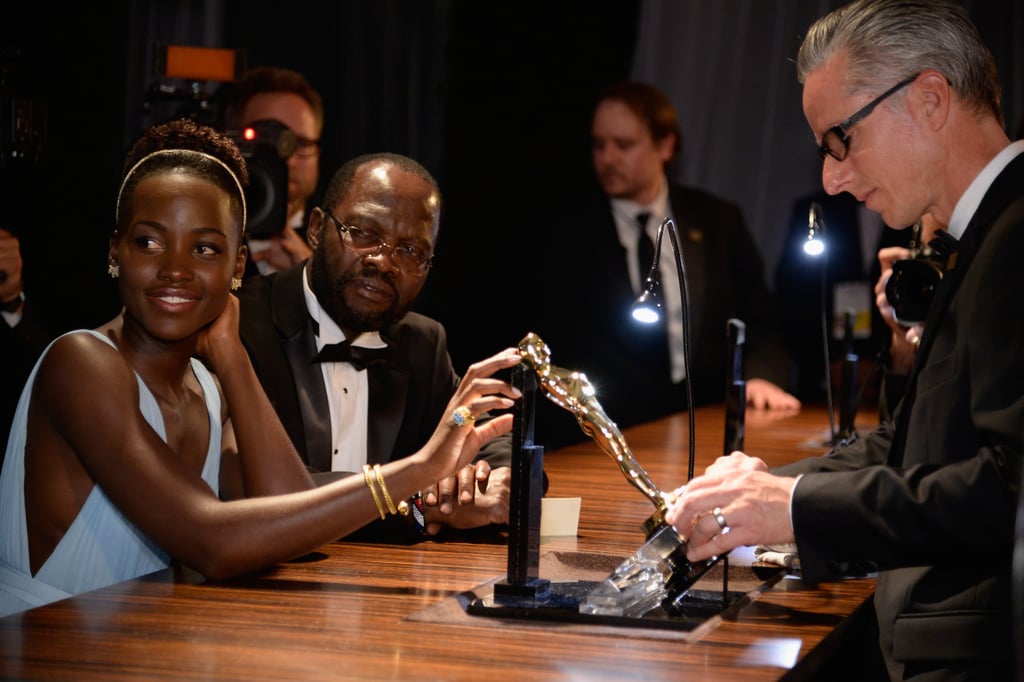 Lupita and her dad looked at her award.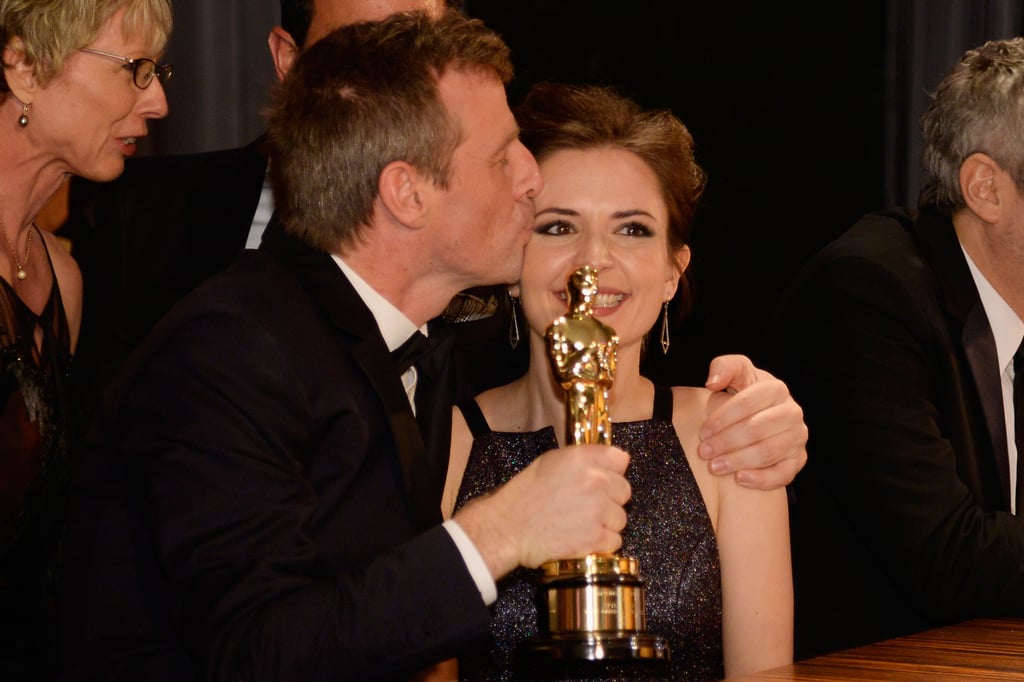 Spike Jonze looked happy about his win.
Ellen DeGeneres [11] and Portia de Rossi [12] walked into the ball hand in hand.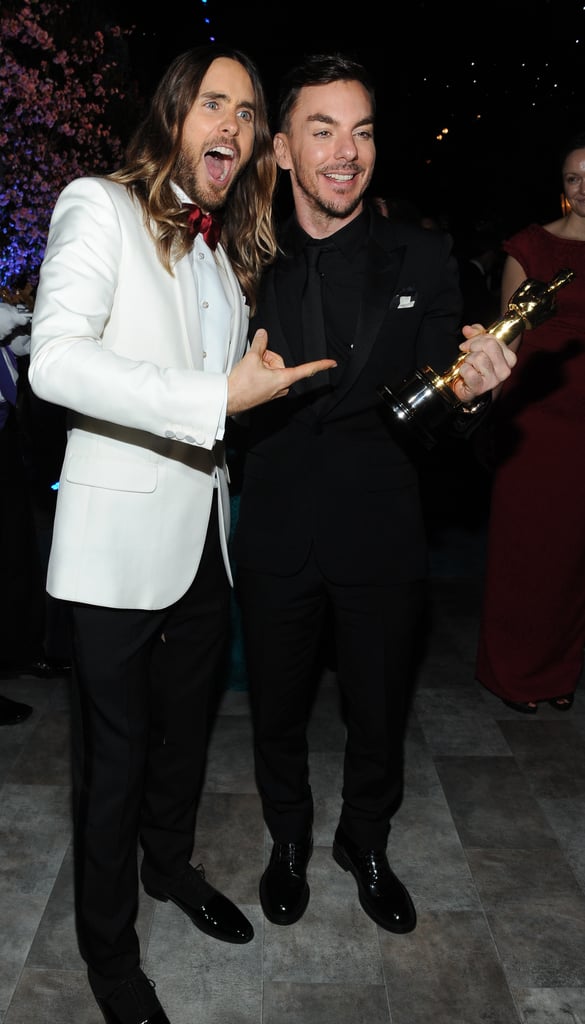 Jared Leto [13] posed with his brother, Shannon Leto.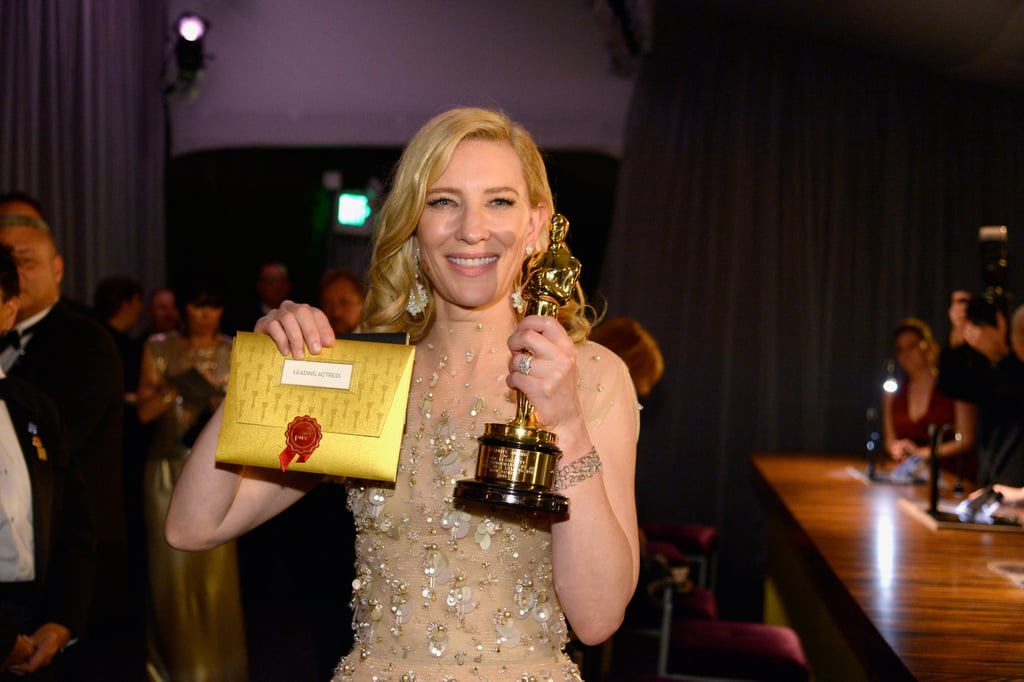 Cate showed off her card and award.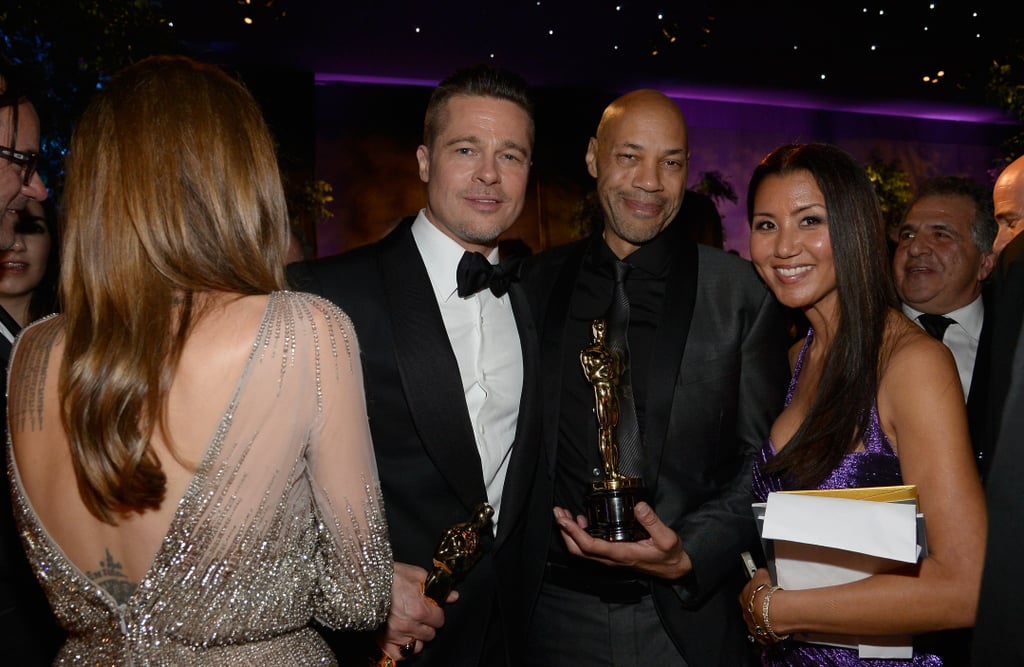 Brad Pitt [14] mingled with 12 Years a Slave screenwriter John Ridley and Gayle Ridley.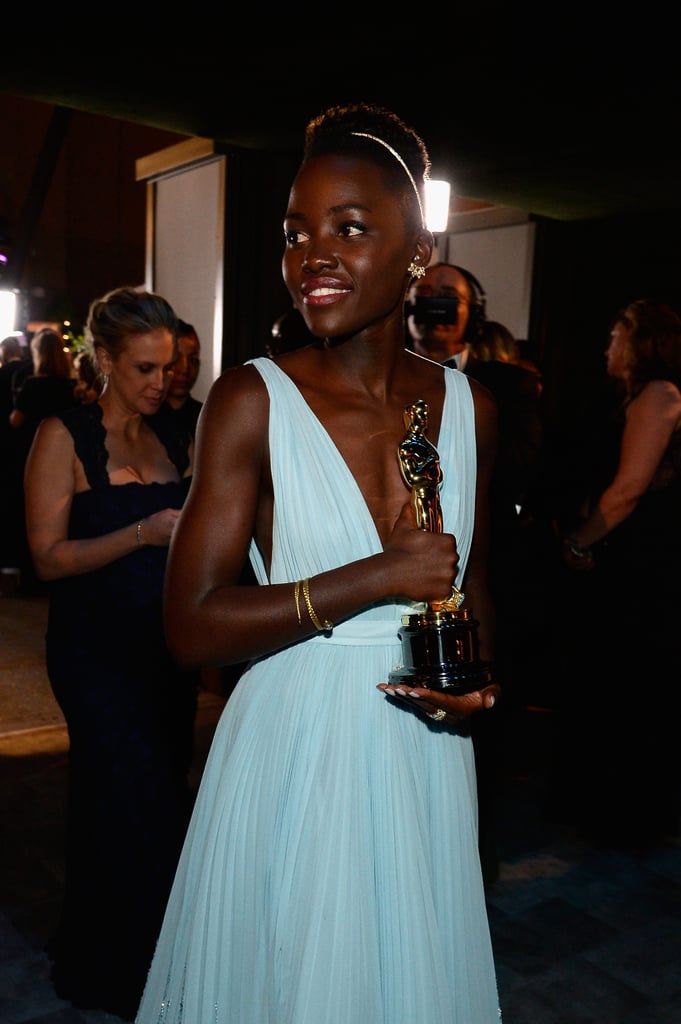 Lupita walked with her new award.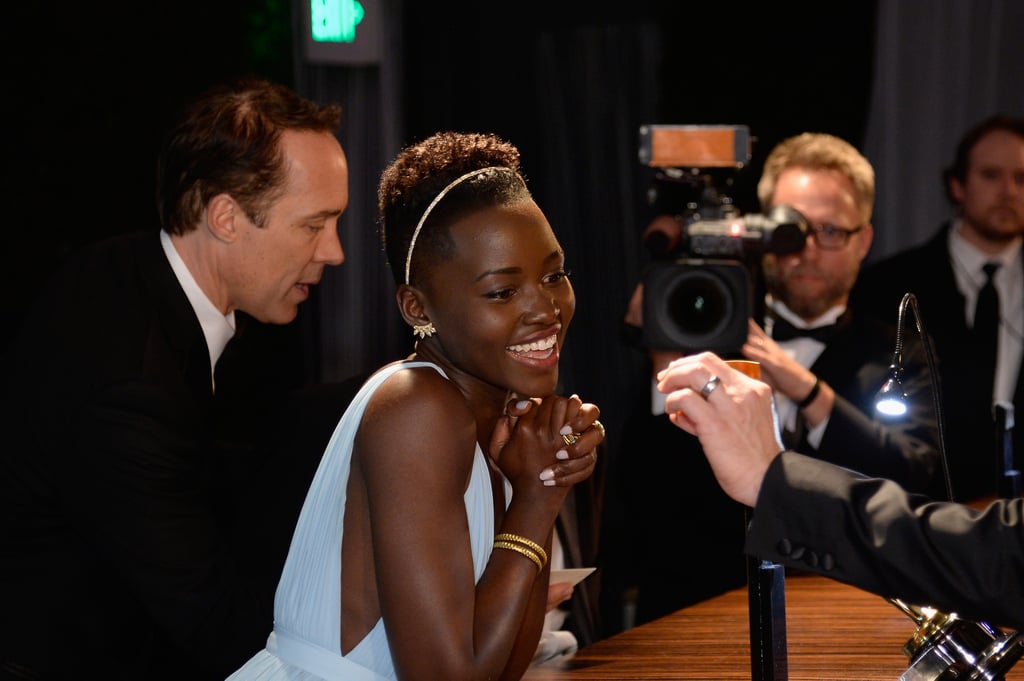 Lupita smiled while checking over her name.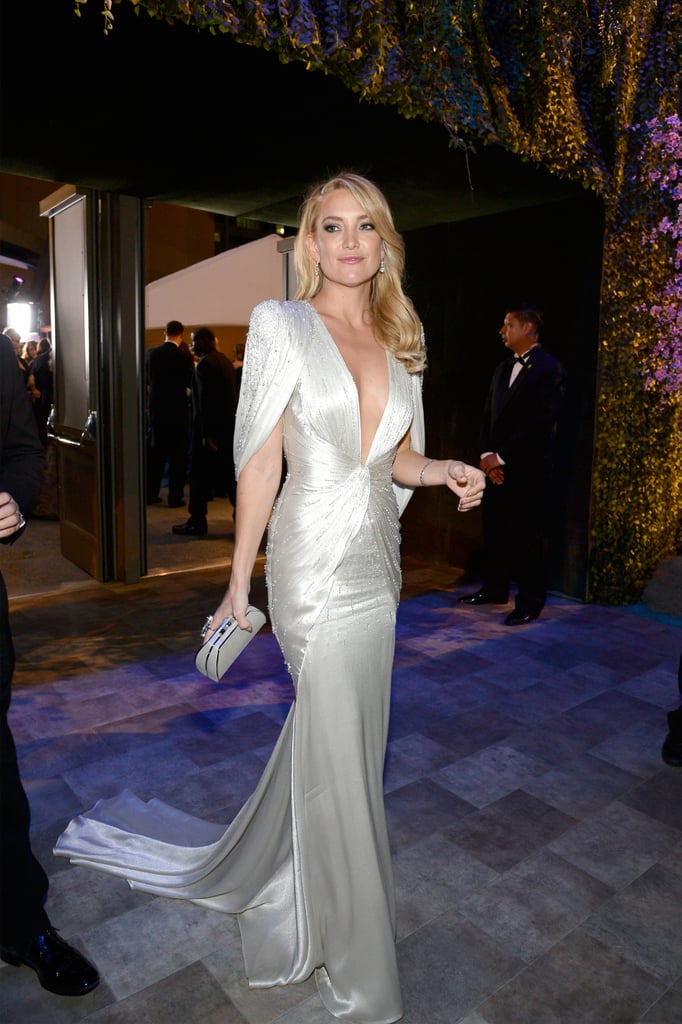 Kate Hudson [15] made a glamorous arrival.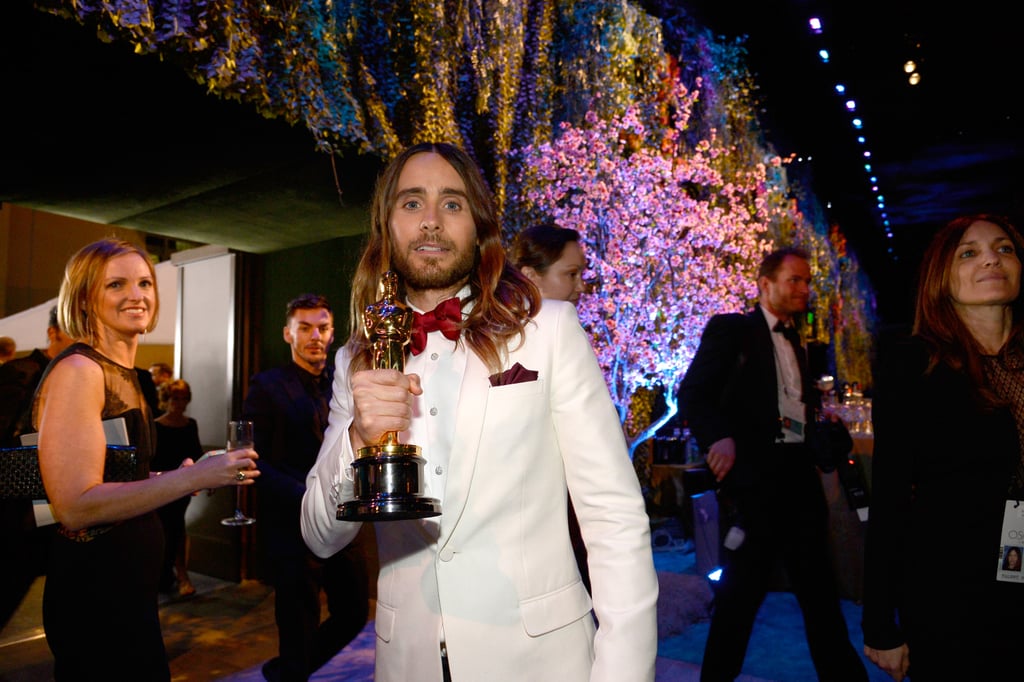 Jared flaunted his win.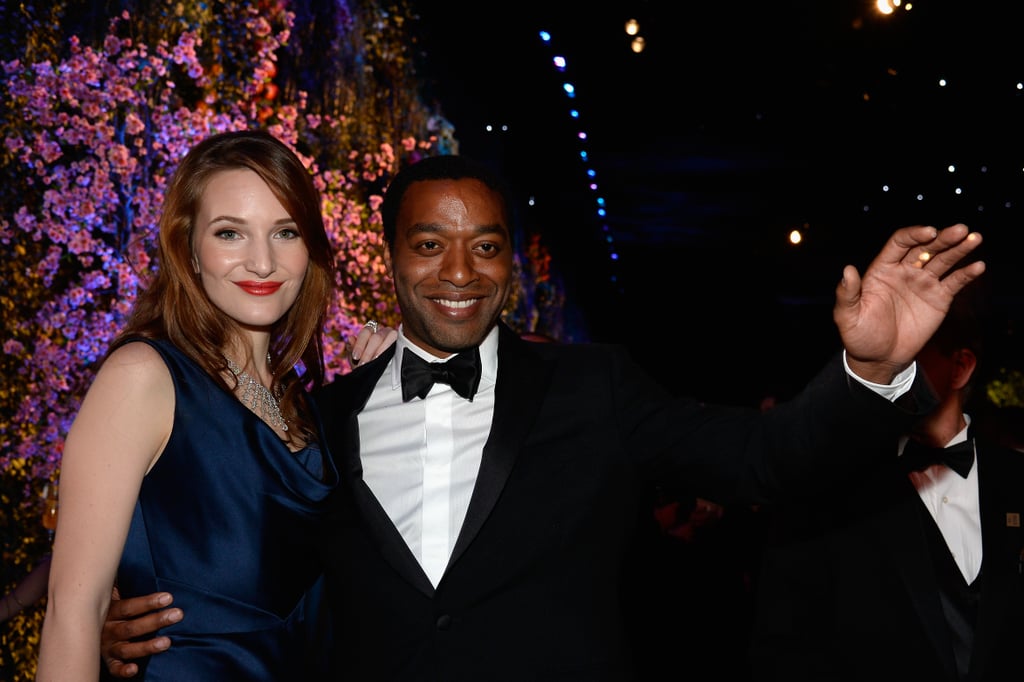 Chiwetel Ejiofor and Sari Mercer didn't look too unhappy about his loss.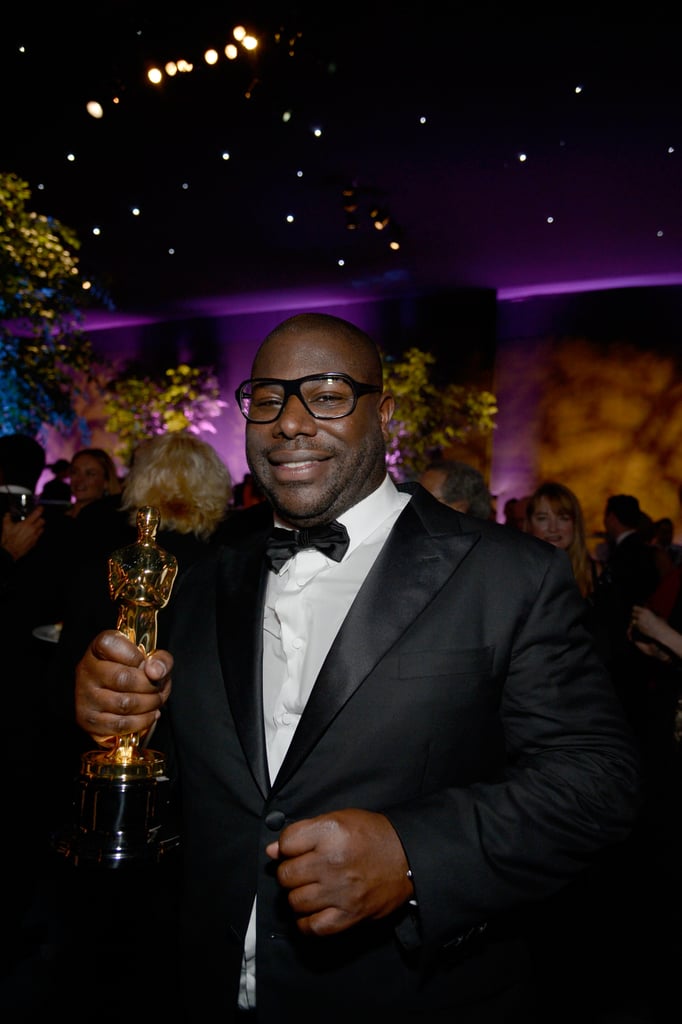 Steve McQueen partied with his award in hand.
Matthew went over his name before getting his Oscar engraved.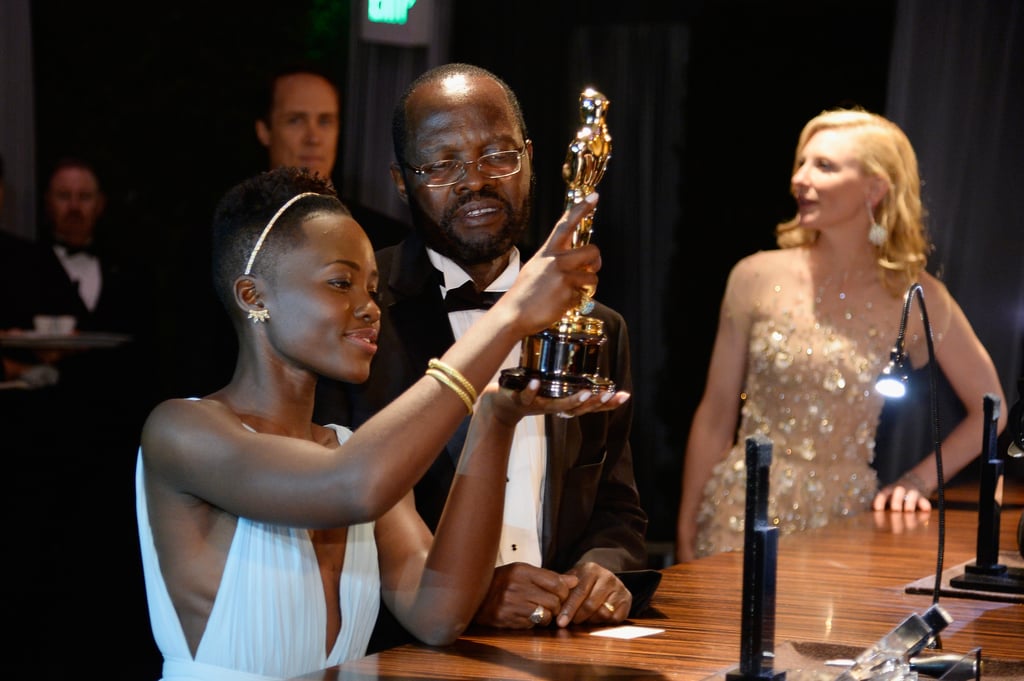 Lupita gave her award a once-over.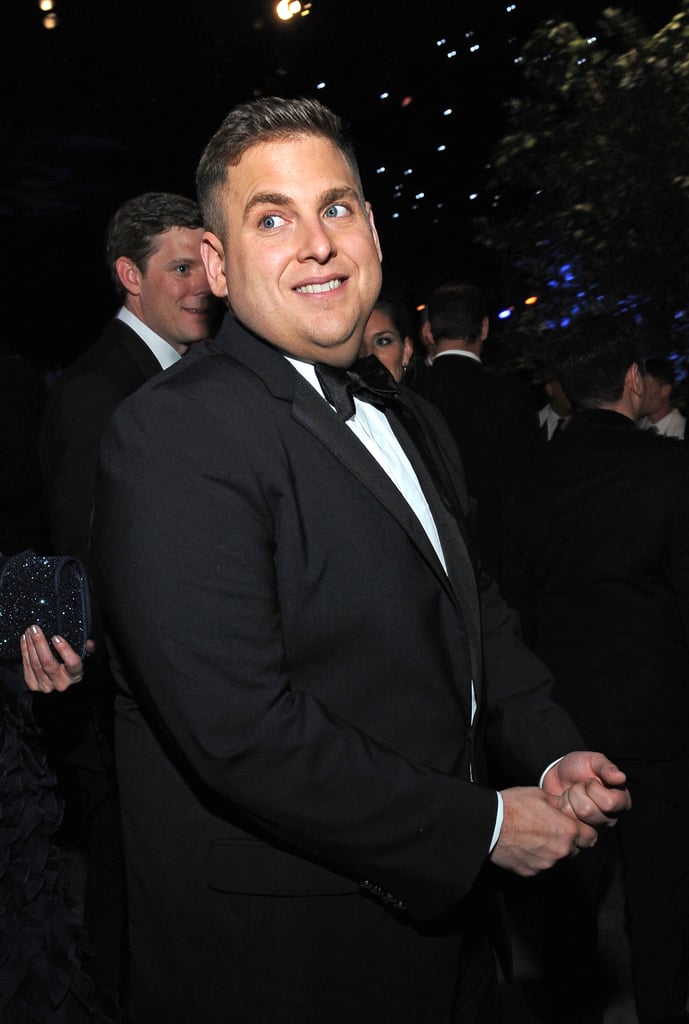 Jonah Hill [16] mingled with guests.