Jared Leto [1] arrived in LA on Thursday to gear up for his big Oscars appearance. The actor is currently in the middle of a European tour with his band [2], Thirty Seconds to Mars, and will pick up his music duties again after Sunday. While Jared is a favorite to win the trophy for best supporting actor for his work in Dallas Buyers Club, the real talk has turned to how the star will wear his famously envied tresses. Jared's hairstylist, Chase Kusero, has hinted that Jared might go for "the wet look" on the red carpet [3], but our readers say they would prefer to see him in his classic, tousled beach waves. Either way, we look forward to seeing Jared at the Oscars! Don't forget to fill out our Oscars ballot [4] for chance to win $1,000 and be sure to tune in to our LIVE viewing party [5] at 6 p.m. EST/3 p.m. PST to join in on the fun of Hollywood's biggest night.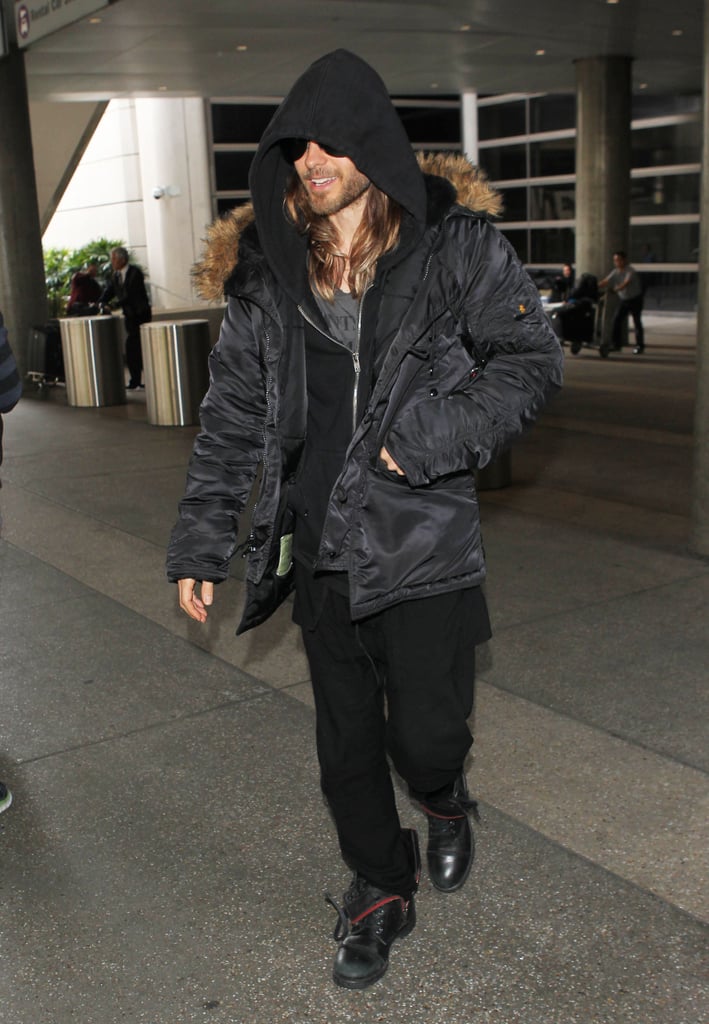 Jared Leto [6] arrived in LA on Thursday ahead of the Oscars.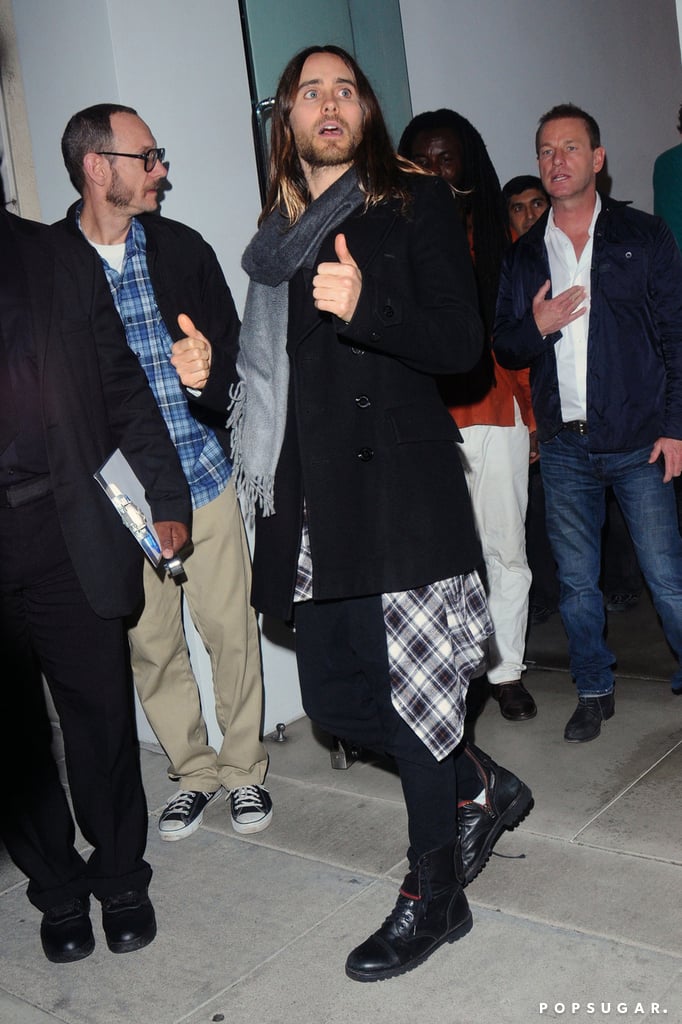 After landing, he headed toward an art opening in Beverly Hills and then grabbed dinner at Mr. Chow.