Jimmy Fallon [1] is in the spotlight for Men's Health's March issue [2], which hits newsstands on Feb. 4. The funny guy looks laid-back in a t-shirt and jeans on the cover, and in the accompanying article, Jimmy actually interviewed himself, sharing his advice on making women laugh and landing your dream job. He's obviously got some experience with both matters, as he's been cracking us up since his days on Saturday Night Live and is about to take over for Jay Leno [3] on The Tonight Show next month. Jimmy also opened up about the "true happiness" he feels for his baby daughter, Winnie, and how his "History of Rap" bits with Justin Timberlake [4] help keep him in shape. Keep reading to see what happens when Jimmy Fallon grills Jimmy Fallon!
So you never daydreamed about hosting The Tonight Show as a kid?
"Not really. The Tonight Show didn't seem like an actual job that you could have. All you remember is watching Johnny Carson and thinking he would never retire. You thought he would live forever. So there was no way for that to be a dream of mine. You don't think The Tonight Show is risk-free, especially since you saw what happened with your buddy Conan O'Brien [5]. There is always a plan B."
You've had your share of workouts on Late Night. There's the "History of Rap" bit we do with Justin Timberlake. We have to be at least in semigood shape to pull off all that dancing.
"Well, it didn't come naturally. I remember watching Soulja Boy on YouTube over and over again to prepare for it. For the first one, I was up all night in my kitchen practicing the dance because I knew I had to dance with Timberlake, and that guy can dance. And you, Jimmy Fallon, cannot dance."
Source: Men's Health [6]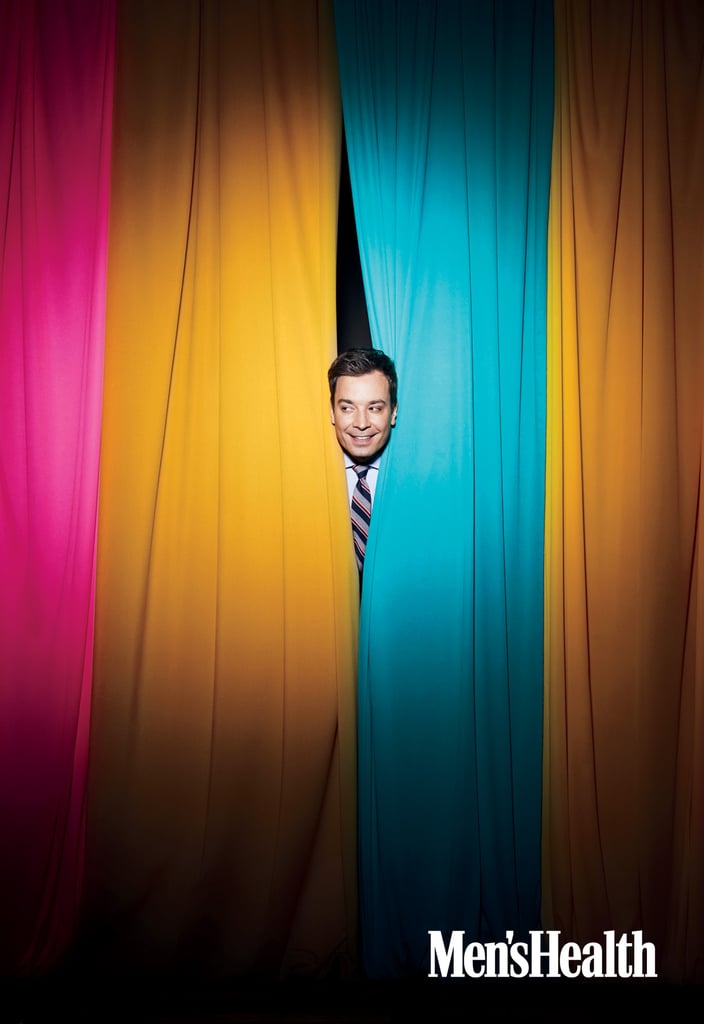 What have we learned about women over the years? What's the Jimmy Fallon [7] secret to ending up with a fantastic woman?
"The truest thing I can say is . . . sometimes you just know. But that's terrible advice. The only people who say that are the people who just knew. How do you know unless you found that person? I think you just look for the person you have the most fun with."
What is our goal in life?
"Make people happy. Entertain people. Everyone works too hard. You have to make people laugh. You are following the local news — awful, depressing stories. You have to make people smile before they go to bed. That's what people need."
Source: Men's Health [8]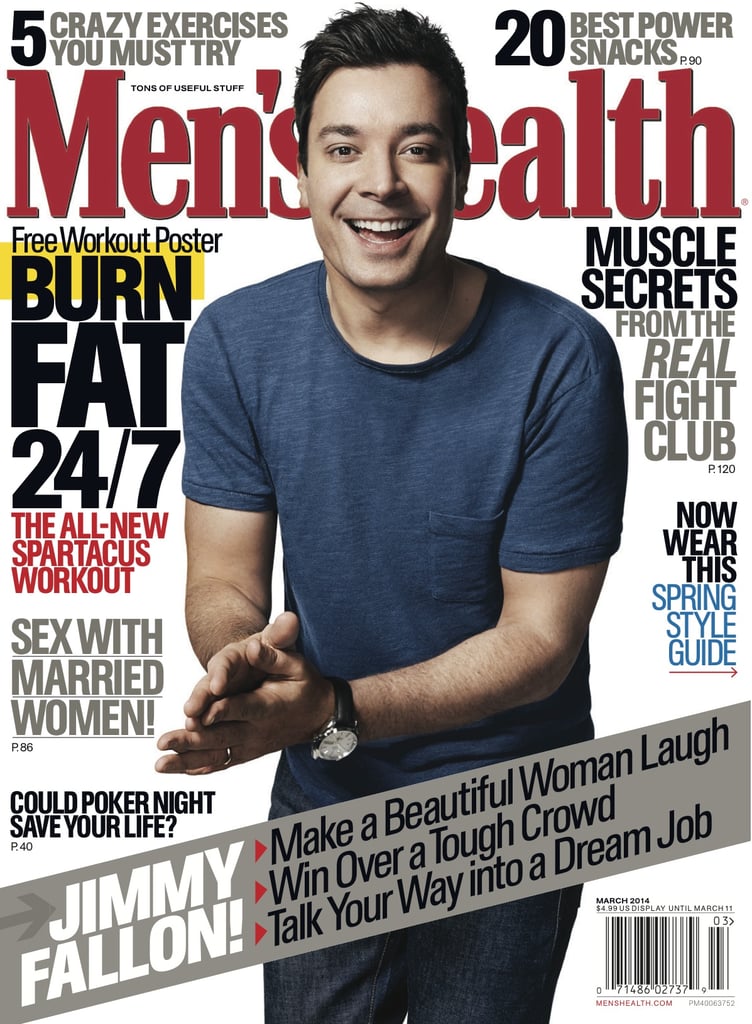 What was a high point for you? When are you, we, Jimmy Fallon [9], our very happiest?
"You've had a lot of those high points. You have a baby, which you've been wanting for a long time. You felt very lucky that it happened at all. We had a long struggle with that. There'll be nights when you're sitting on your couch, and you're with your beautiful wife, who you can't believe married you, and your beautiful baby, who you feel endlessly grateful you were able to have. So you're sitting there, with your wife and your baby and your smiling dog, and you're watching Real Housewives getting into fistfights on TV. And you go, 'How great is my life? I'm so happy right now.'"
That trumps your Tonight gig?
"It really does. That's what true happiness is right there."
Source: Men's Health [10]