Josh Duhamel [1] hopped right into our hearts when he dressed as a pink bunny on Wednesday in Venice Beach, CA. Though he may do this at home to impress his son, Axl [2], he was actually in costume for a good cause, reading the book Bunny Cakes for Jumpstart's children's charity Read For the Record [3]. He engaged in all sorts of fun activities, from literally hopping to playing basketball, while walking along the beach and the boardwalk. We managed to narrow down 11 of the best things he did while donning a cottontail and floppy ears, so keep reading to see his shenanigans.
He Flashes Two Thumbs Up
He Stretches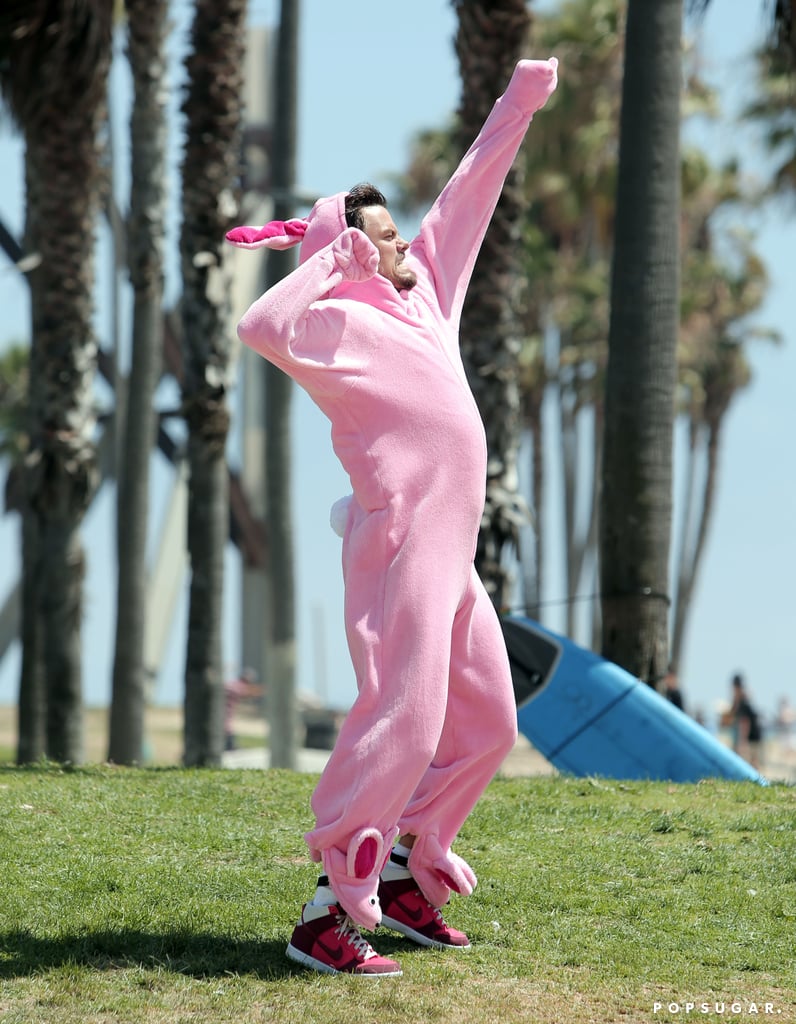 He Poses With Girls in Bikinis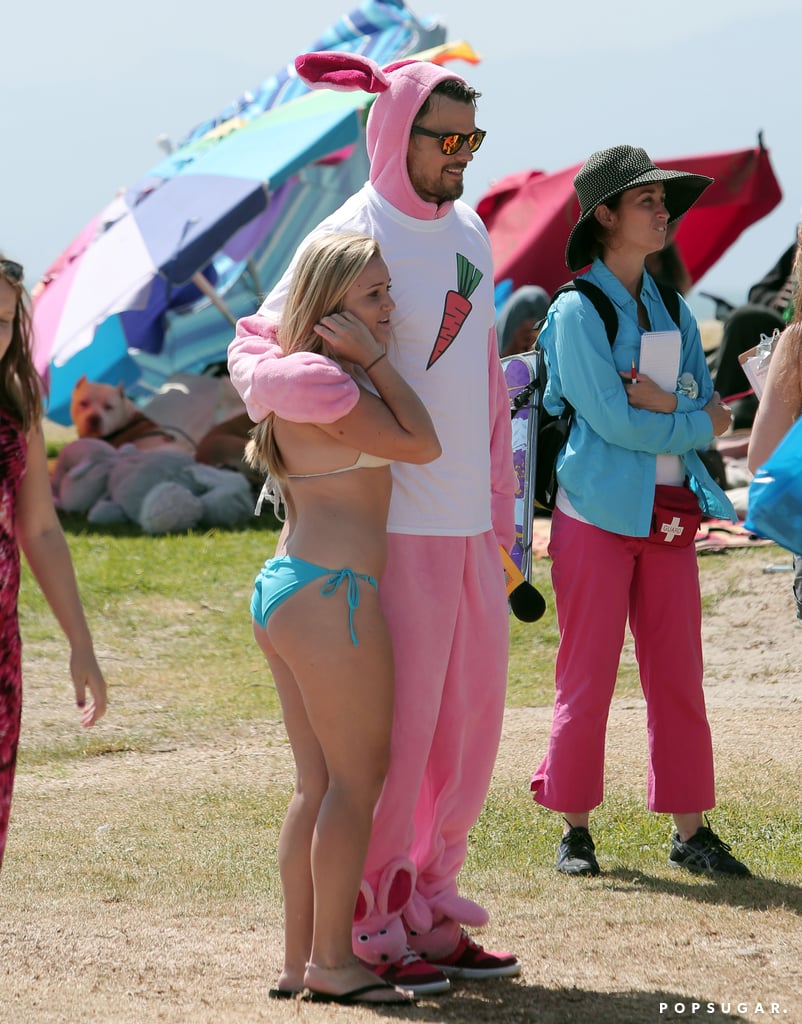 He Plays Basketball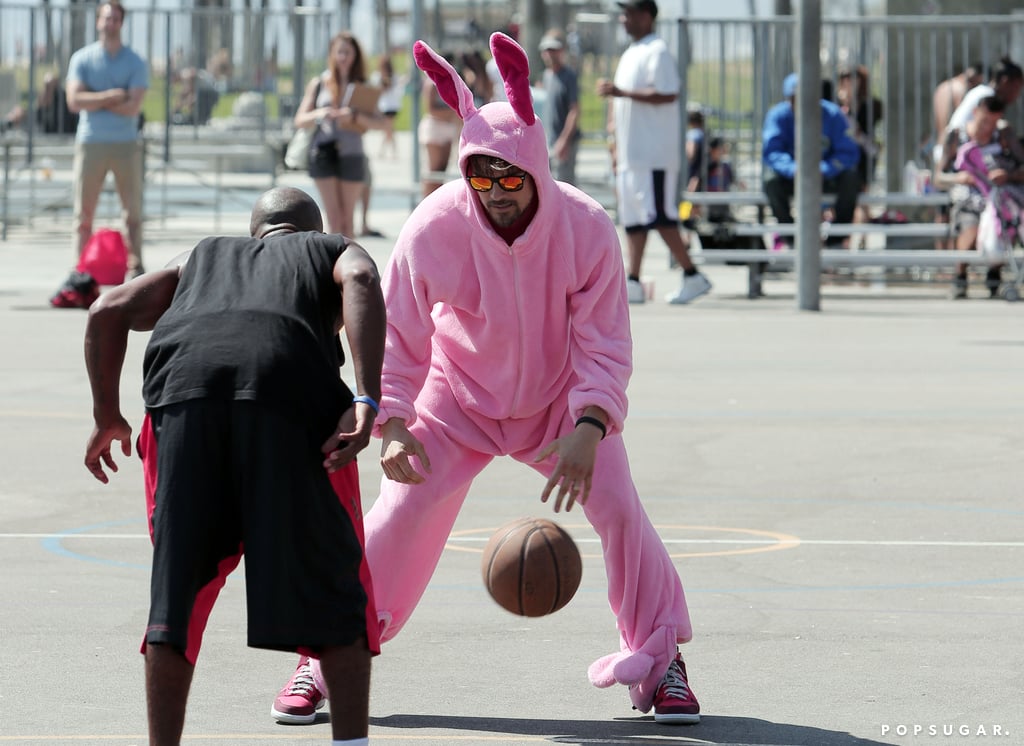 And He's Really Good at It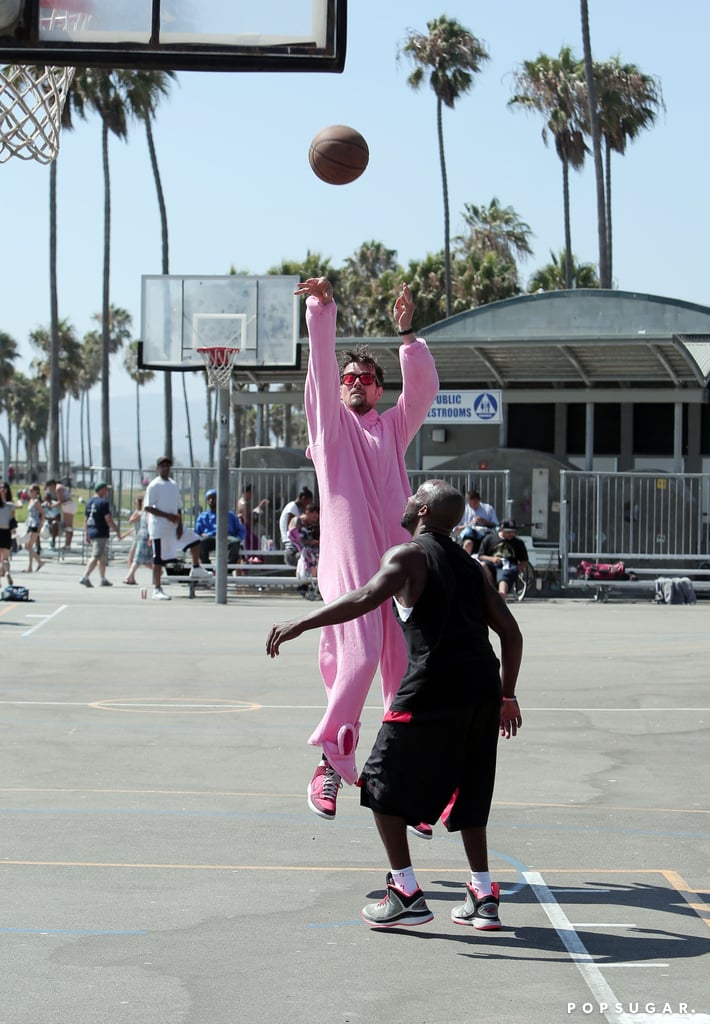 He Makes Crazy Faces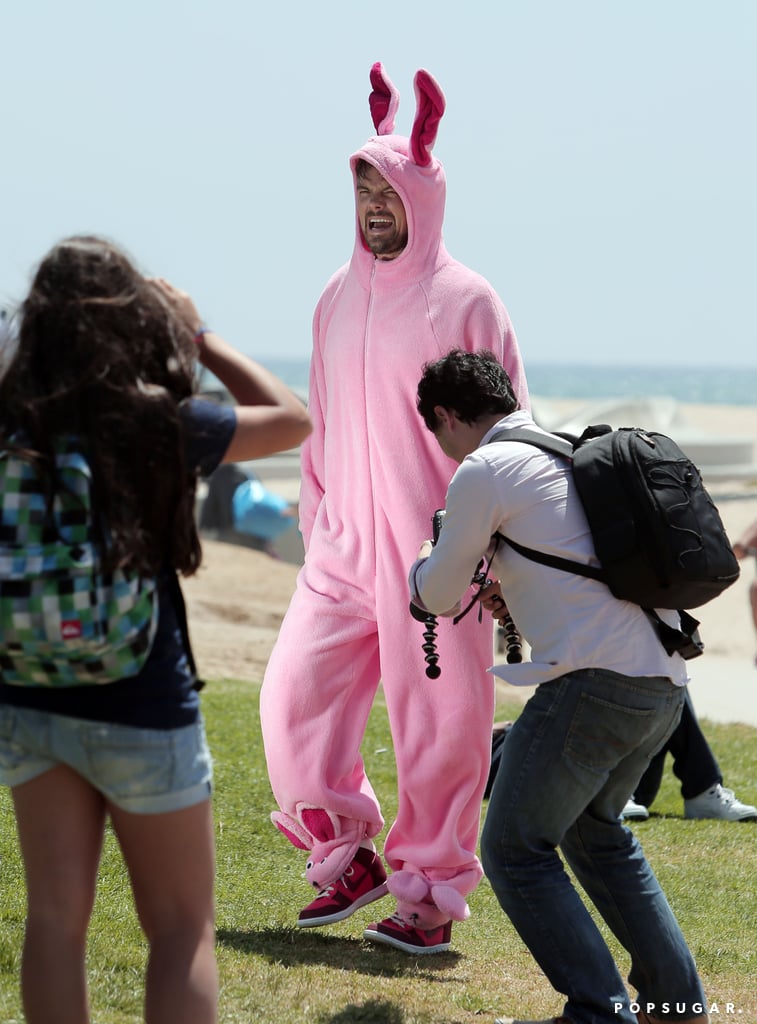 He Can't Stop Laughing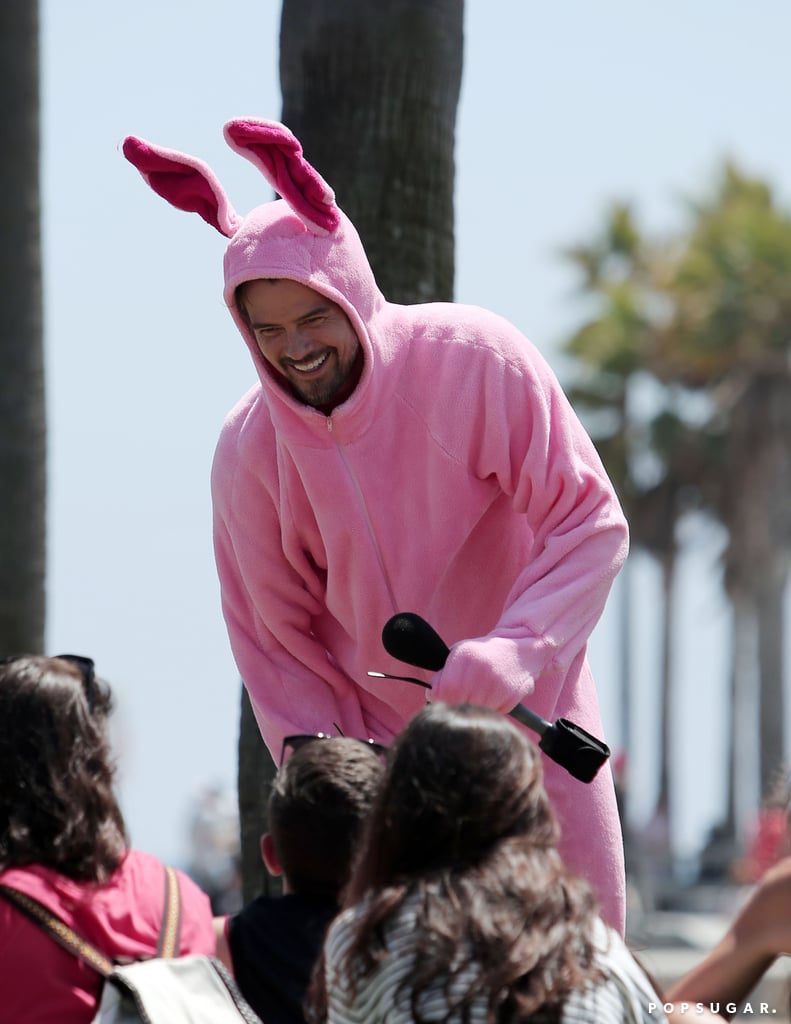 He Passes Out Copies of Children's Books
He Holds Water in His "Paw"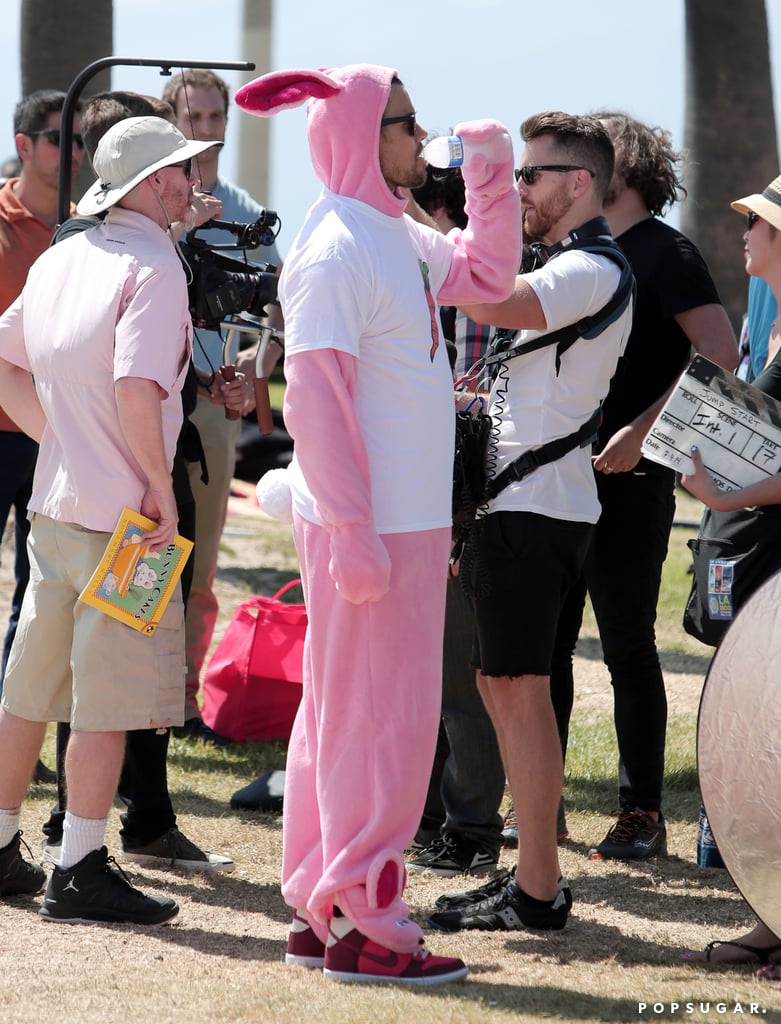 He Unzips His Costume to Stay Cool
And He Hops Around, of Course!