Kate Hudson Will Be at POPSUGAR Playground 2018
Kate Hudson Will Be at POPSUGAR Play/Ground — Come Hang With Us!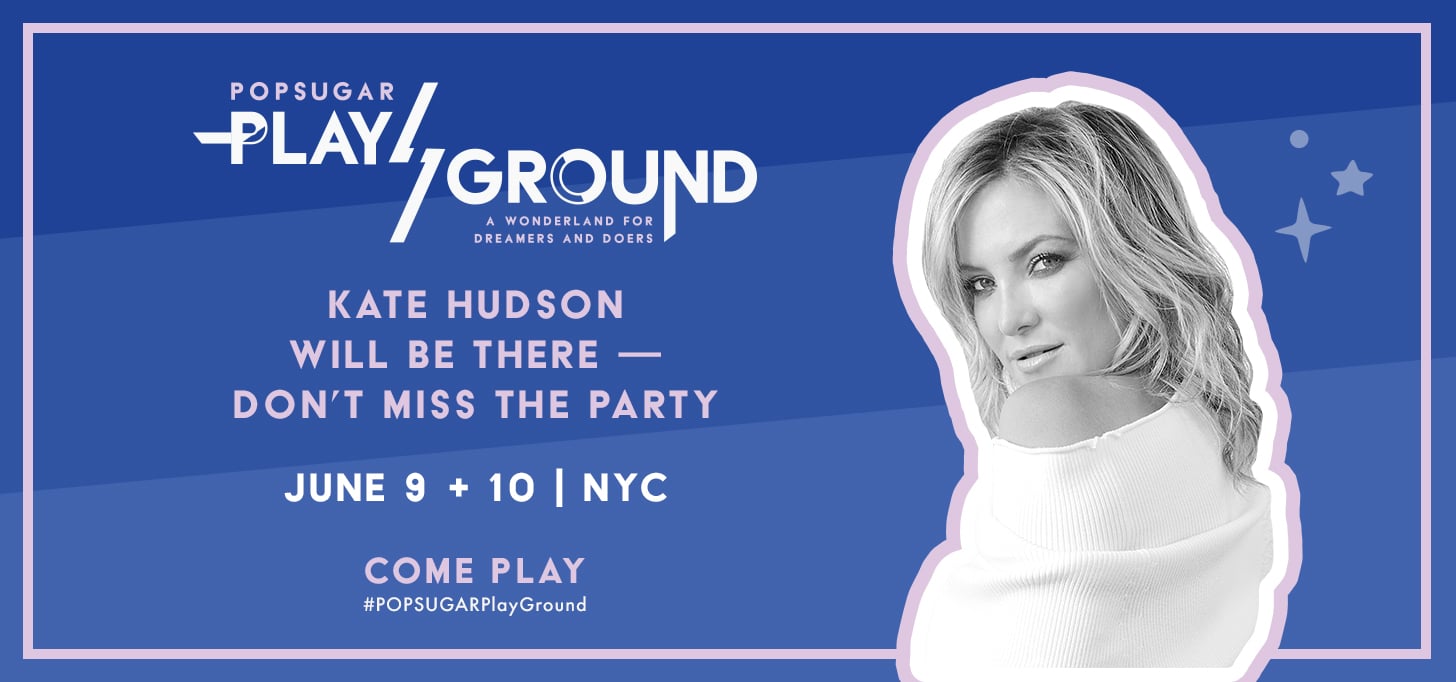 When we think of Kate Hudson, a long list of titles comes to mind: award-winning actress, fashion icon, bestselling author, entrepreneur, and all-around life of the party. There's a little bit of Kate in all of us, which is why she's the perfect fit for POPSUGAR Play/Ground, our weekend-long festival coming to NYC this June. We couldn't be more excited to partner with Kate as one of our Creative Advisors and have her innovation, positive attitude, and business-savvy contribute to our ultimate girls' weekend.
Ready to join the festivities and hang with Kate? Mark your calendars for June 9-10, buy a ticket, and spread the word to your friends! POPSUGAR Play/Ground is a new kind of festival that offers something for everyone. It'll be a chance for you to shop, sweat, attend panels, try new beauty products, listen to live music, and a lot more. Be sure to follow @POPSUGAR and #POPSUGARPlayGround on Instagram for more exciting Play/Ground updates.