It's been more than 18 years since Kate Winslet [1] and Leonardo DiCaprio [2] met on the set of Titanic [3], and while their first onscreen relationship ended tragically, Kate and Leo's love has lived on in the years since. The two stars, who shared the big screen again in 2008's Revolutionary Road [4], have remained close friends for more than 20 years. In that time, they've had nothing but sweet things to say about each other — Leo has called Kate the "best actor of her generation [5]" — and smiley red carpet photo ops! Let's take a look at their amazing friendship through the years.
It all started with Titanic in 1997. Kate and Leo turned 21 and 22, respectively, while making the movie. Their onscreen chemistry was undeniable [6], which Leo addressed in a 1997 interview with Entertainment Tonight: "She's such a terrific person in general that our chemistry naturally happened on screen. We just like each other as people. As far as doing a love scene, though, we laughed about it a lot."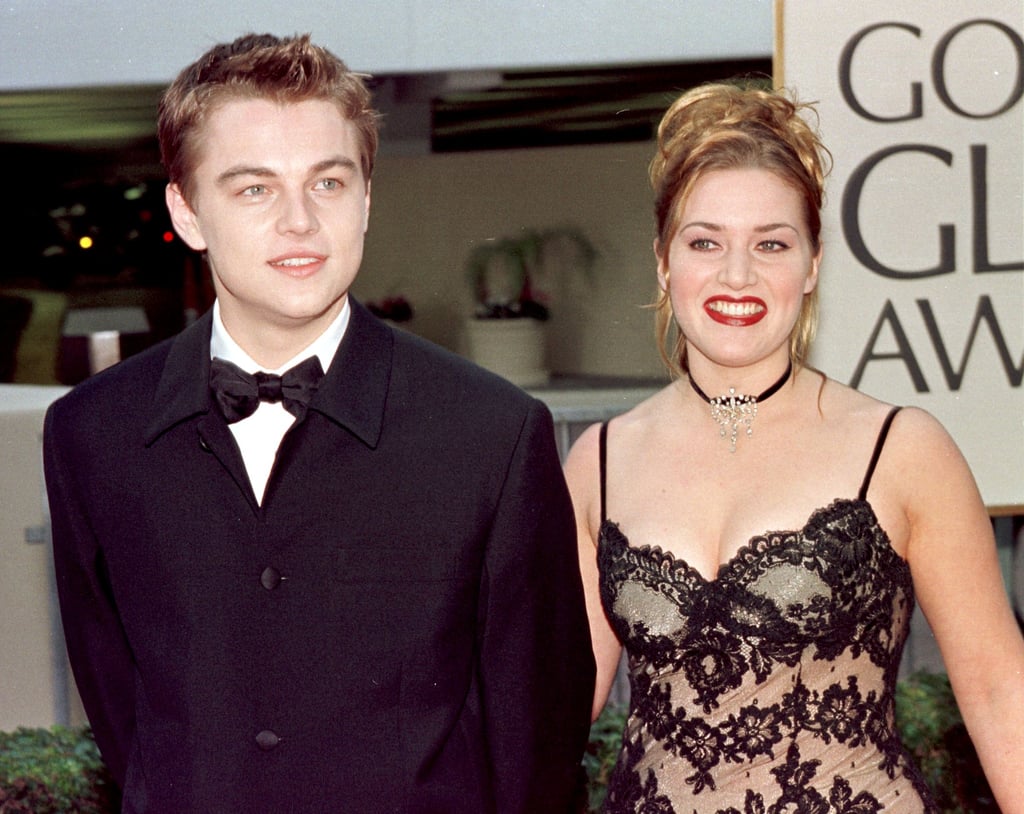 That was just the beginning of a budding friendship, which only got stronger through the years. Leo told Oprah Winfrey, "In a lot of ways, Kate and I have really grown up in this industry together; we've been a support mechanism for each other for such a long period of time. We've been there for each other [10] and helped guide each other."
That wasn't the first time Leo told Oprah great things about Kate. He stopped by The Oprah Winfrey Show in 2004 while promoting The Aviator, but, of course, talk turned to Titanic and his relationship with Kate.
The supportive friendship was even more evident during award season in 2007, when they were both nominated for multiple honors. Kate was being recognized for her work in Little Children while Leo was in the running for his roles in both The Departed and Blood Diamond.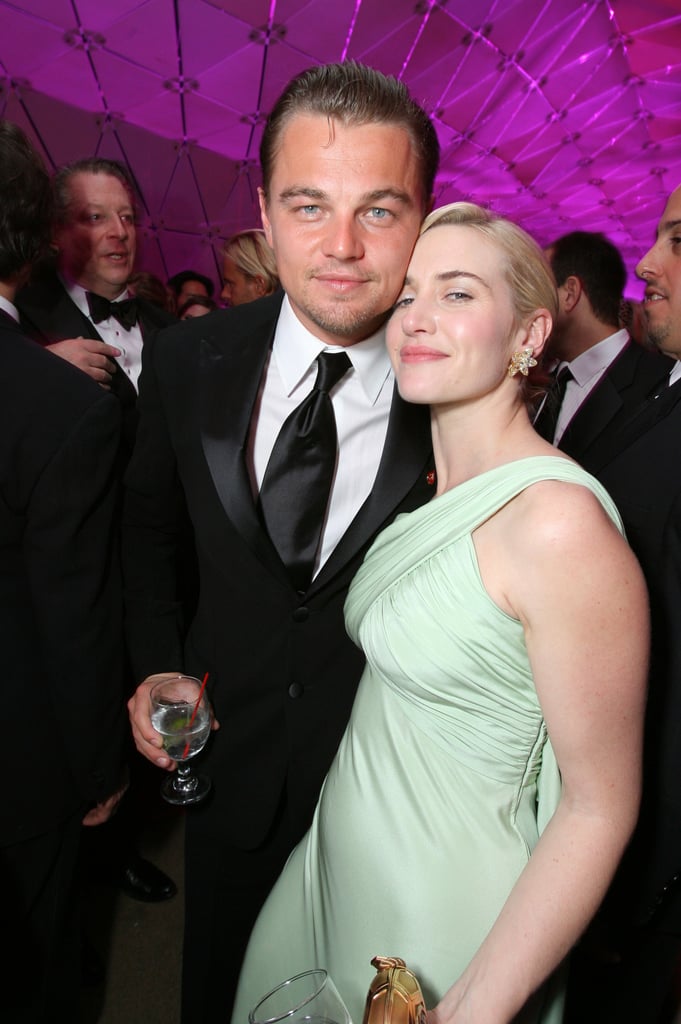 They met up multiple times throughout the season and wrapped up the excitement at Vanity Fair's annual Oscars party, where Kate helped Leo celebrate The Departed's best picture win.
Later that year — 10 years after their Titanic start — they got back together in front of the cameras to film 2008's Revolutionary Road. Kate shared that their background helped them during filming, especially since the director happened to be Kate's then-husband, Sam Mendes. Kate confirmed that Leo's and her "relationship predates my relationship with Sam, and Sam always loved that," which made working with both the men in her life even easier.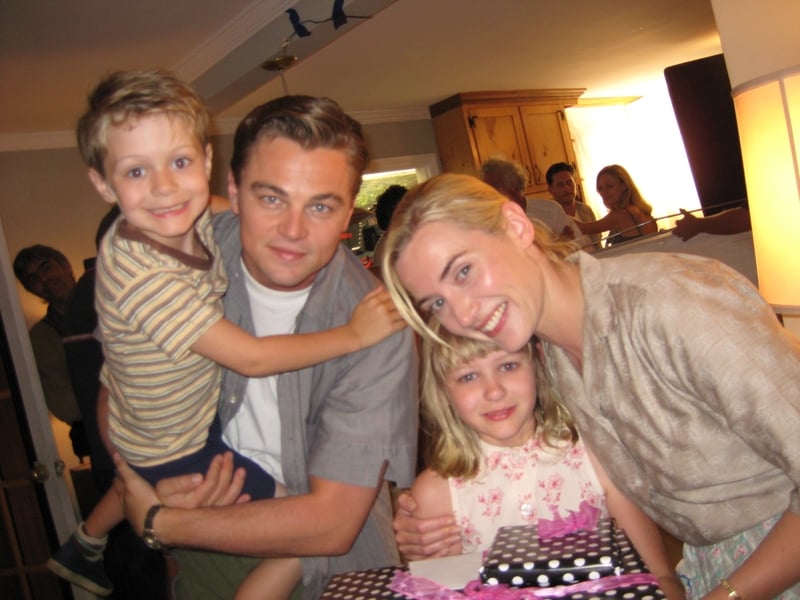 The film had some heavy subject matter, which Kate said was less of a challenge because of their friendship. "We're really lucky to have each other, because we've known each other for such a long time; we were really excited about how far we could go emotionally. And knowing that we have a certain trust level, there are no boundaries; we could keep pushing it and pushing it, and that was a real luxury to have that."
The movie's 2008 release allowed them to "spend more time together," according to Kate. Leo added, "It's great to work with one of your best friends, it really is. I'll always be looking to work with her again."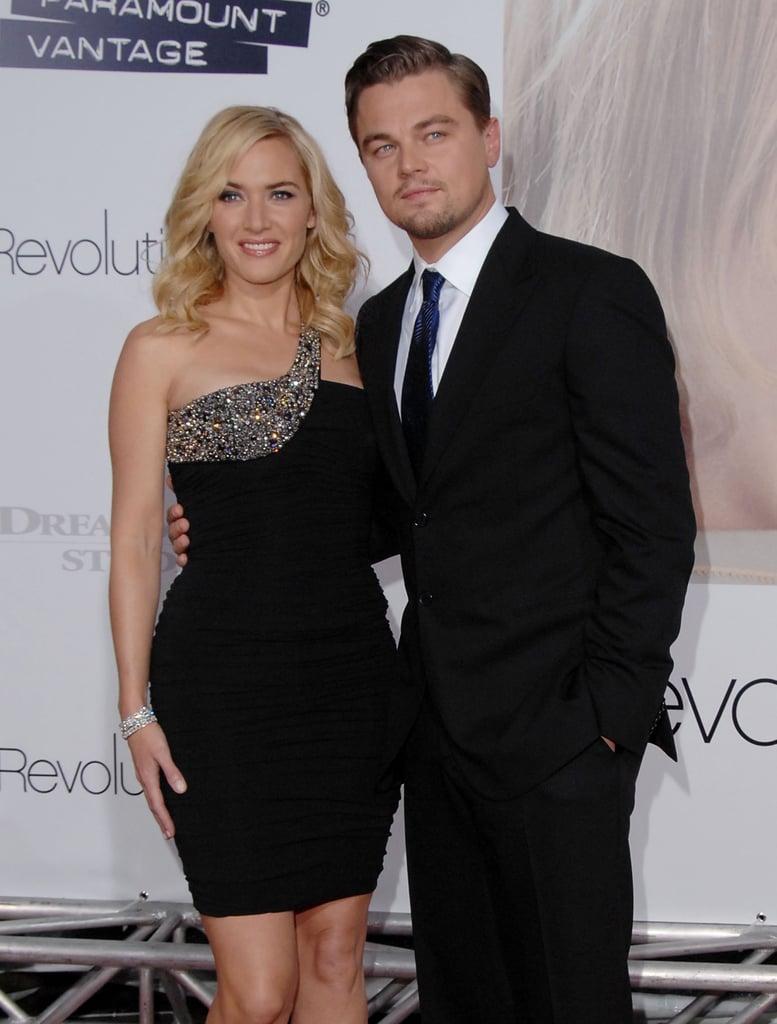 They showed off their goofy friendship with a few funny moments during the Revolutionary Road press tour. During an appearance on the Today show, Kate joked about how much they've changed [11] since Titanic: "Well, I think I can speak for both of us: we have a lot more wrinkles. Don't we, darling? I'm proud of him, though. I can't say that you're taller, because you were always tall. He's a man now; look at him — he's just bigger. Physically you aren't that different; you're just less puny."
Leo returned the love in a more serious way: "She's still as beautiful and radiant as the day I met her. She is the consummate professional; she keeps pushing herself to an emotional truth when she's working. That's why I keep saying she's the best."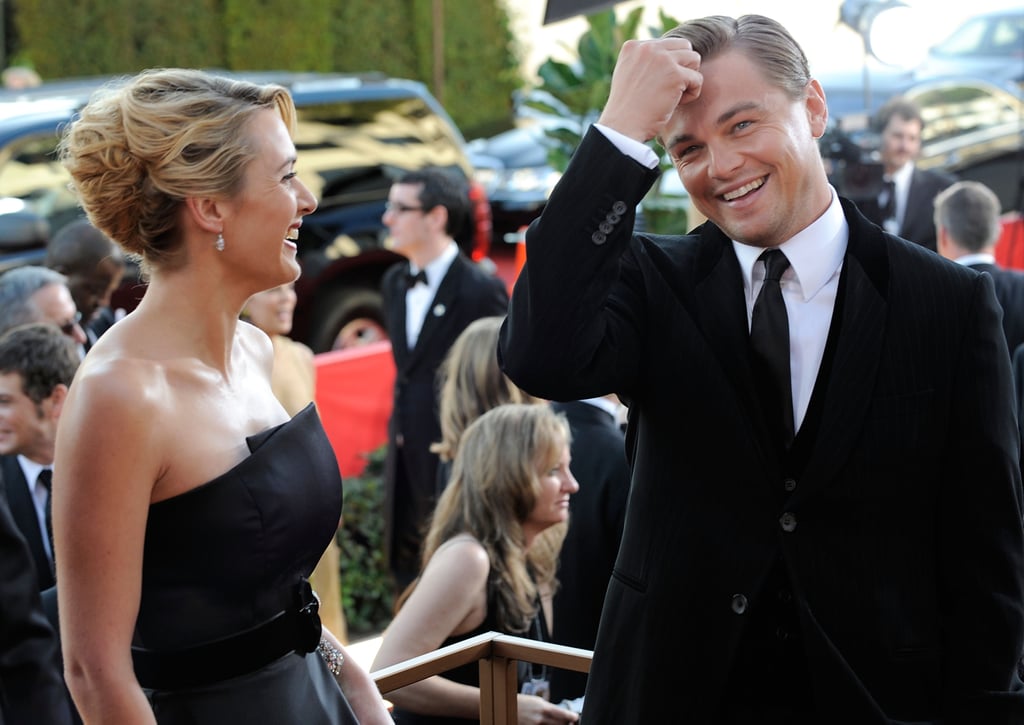 The adorableness didn't stop there, since Leo gushed to Ryan Seacrest [12] on the 2009 Golden Globes red carpet: "We've been great friends for a long period of time. We were actively looking for something to do together. It felt really natural. She's my homie."
Things got even sweeter inside the show, when Kate won for her role in Revolutionary Road and included a heartfelt message to Leo in her acceptance speech.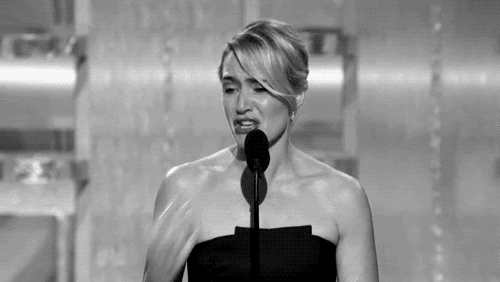 Kate said, "Leo, I'm so happy I can stand here and tell you how much I love you and how much I've loved you for 13 years. I love you with all my heart [13], I really do."
The sweet message made sense given their long history together. She later told David Letterman [14], "Leo and I have known each other for a fairly long time; it makes us feel so old. It is scary that it's actually been that long."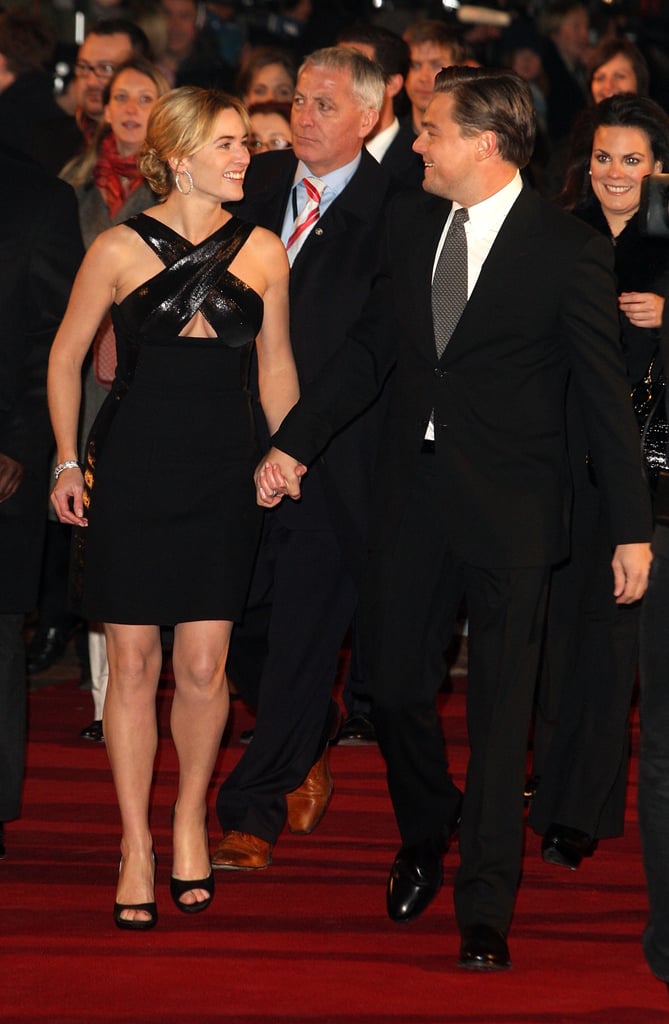 Years passed before Kate and Leo were photographed again together publicly, but their friendship continued to grow stronger. Leo had a special part in Kate's December 2013 wedding [15] to Ned Rocknroll — he walked her down the aisle [16]. Now if that isn't the sweetest thing, we don't know what is.
Then in 2014, while promoting Divergent [17], Kate revealed that Leo will always be her number one — even when compared to hot newcomer Theo James [18]: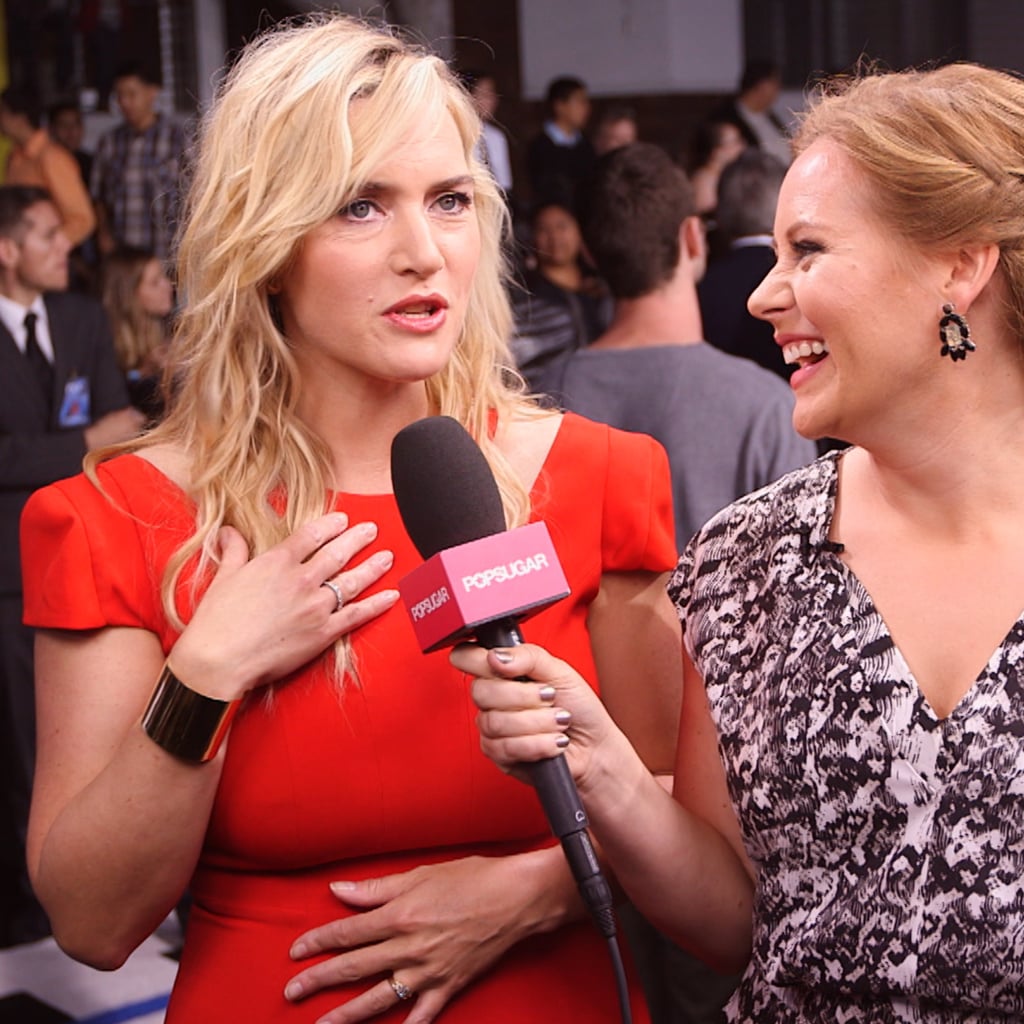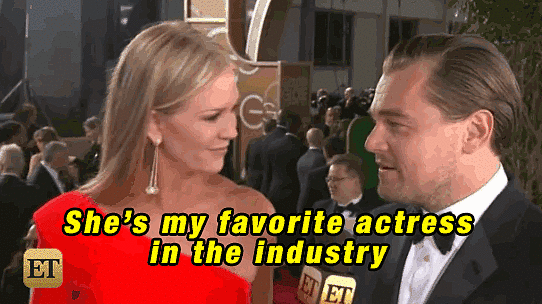 At the 2016 Golden Globe Awards, Leo gushed about Kate [19] when talking to Entertainment Tonight's Nancy O'Dell. "She's my favorite actress in the industry," he said with a sweet smile.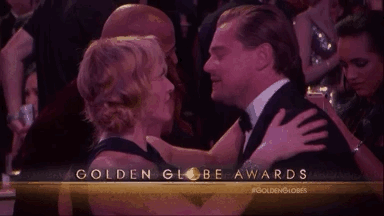 Once inside the 2016 Golden Globe Awards, the two met up and shared a friendly embrace. We can only image they were talking about how much they've missed each other lately.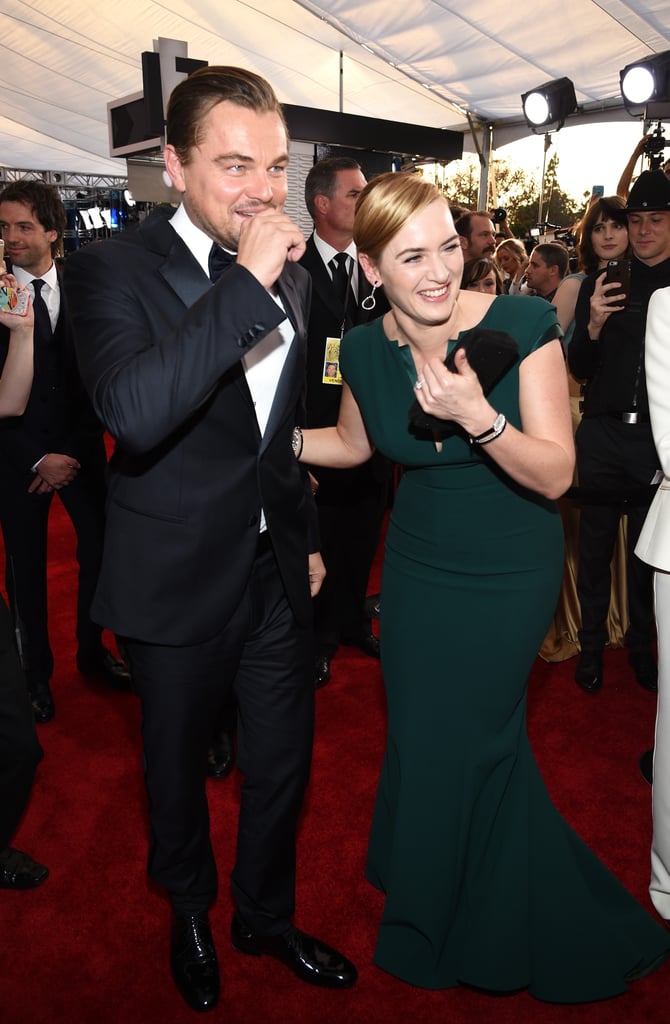 Kate and Leo couldn't contain their laughter at the Screen Actors Guild Awards in 2016. During an interview with E! News on the red carpet, Kate even gave her longtime friend a sweet shout-out [20] by adding, "I've been so focused on Leo and him winning everything and being so excited for him."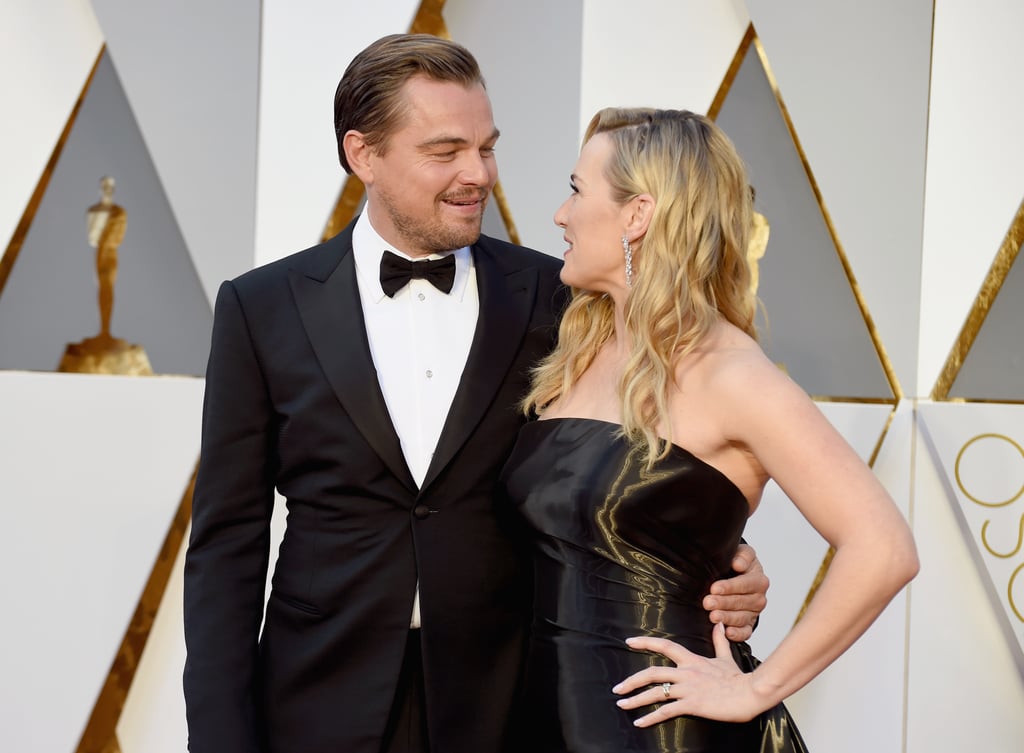 The two reunited once more when they hit the red carpet together at the 2016 Oscars [21]. Not only did they pose for pictures outside the event, but the actress was close by Leo's side for his first win.
Earlier this year, Kate had a completely endearing reason for why she wouldn't be boycotting the show [22] over the lack of diverse nominees telling BBC, "I feel very strongly that it may possibly be Leo's year. And he is my closest friend in the world, and I just couldn't imagine not being there to support him."