Of all the celebrity beach days we've seen this week, Kelly Rowland's was arguably the most fun-filled. The singer sported a purple bikini and printed caftan for her day in the Miami sun on Thursday, but rather than spend the whole afternoon basking in the sun — which she did do — Kelly made the most of her time on the sand by playing soccer with a couple of cute kids, even stopping to help them build sand castles. It wasn't clear whether the little ones were in Kelly's beach brigade or not, but it still resulted in some pretty adorable snaps.
Kelly, who recently became engaged [1] to her manager, Tim Witherspoon, rang in 2014 by hosting a New Year's Eve party at the Room Service Lounge in Miami. Her former Destiny's Child bandmate and BFF Beyoncé was also in Florida, where she and husband Jay Z partied at Diddy's bash [2] along with Drake, Jamie Foxx [3], and Pharrell Williams.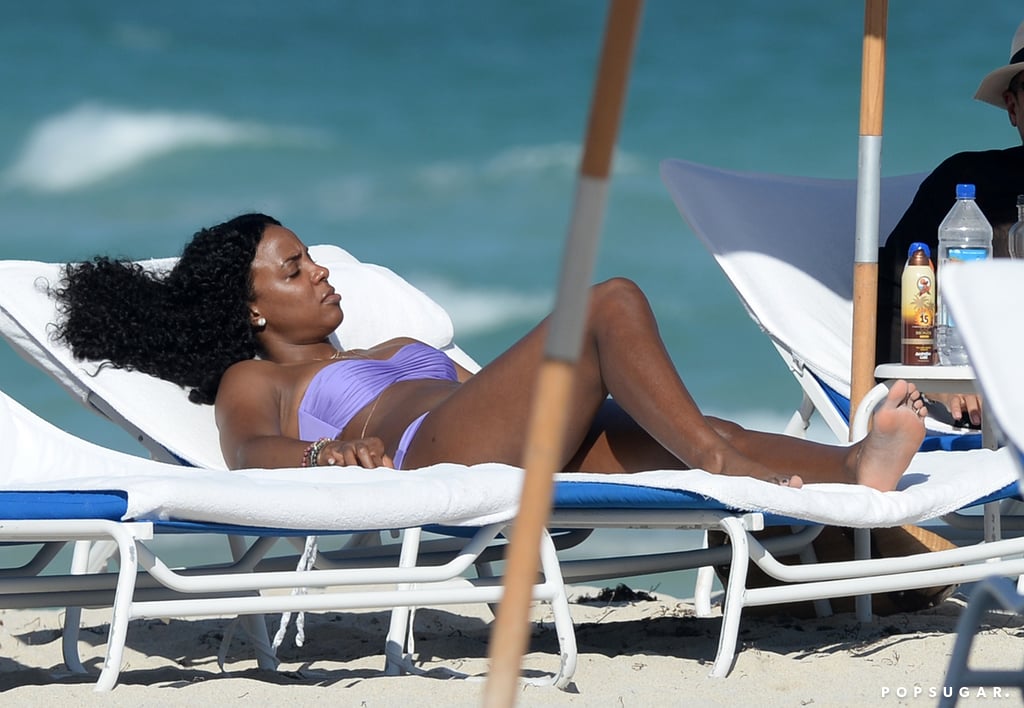 Kelly Rowland relaxed in the sun during a beach day in Miami.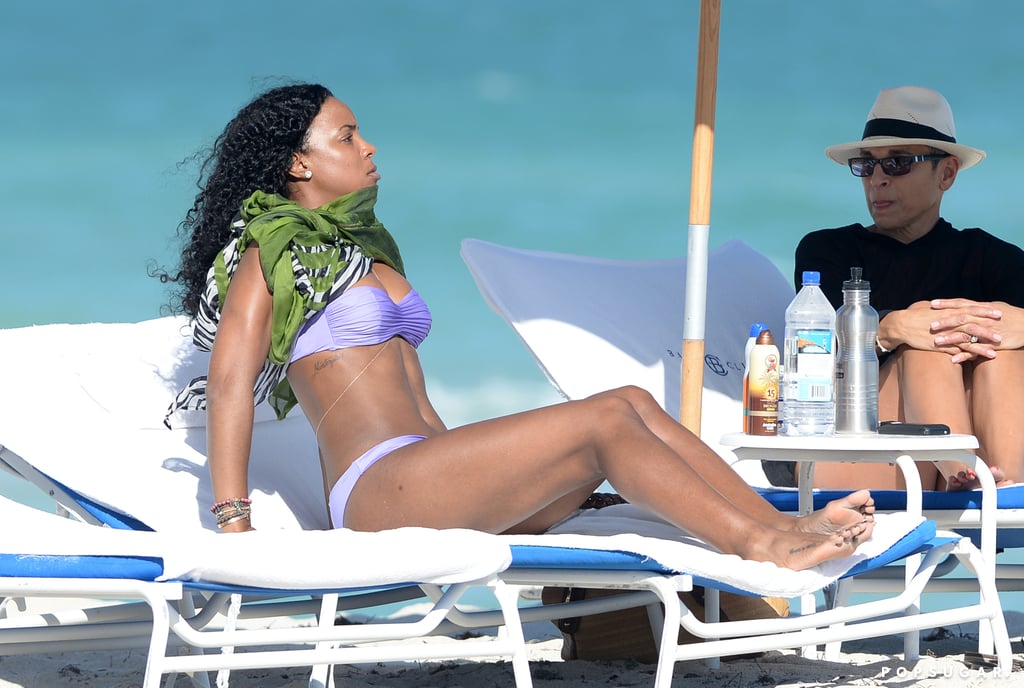 Kelly showed off her fit figure in a two-piece.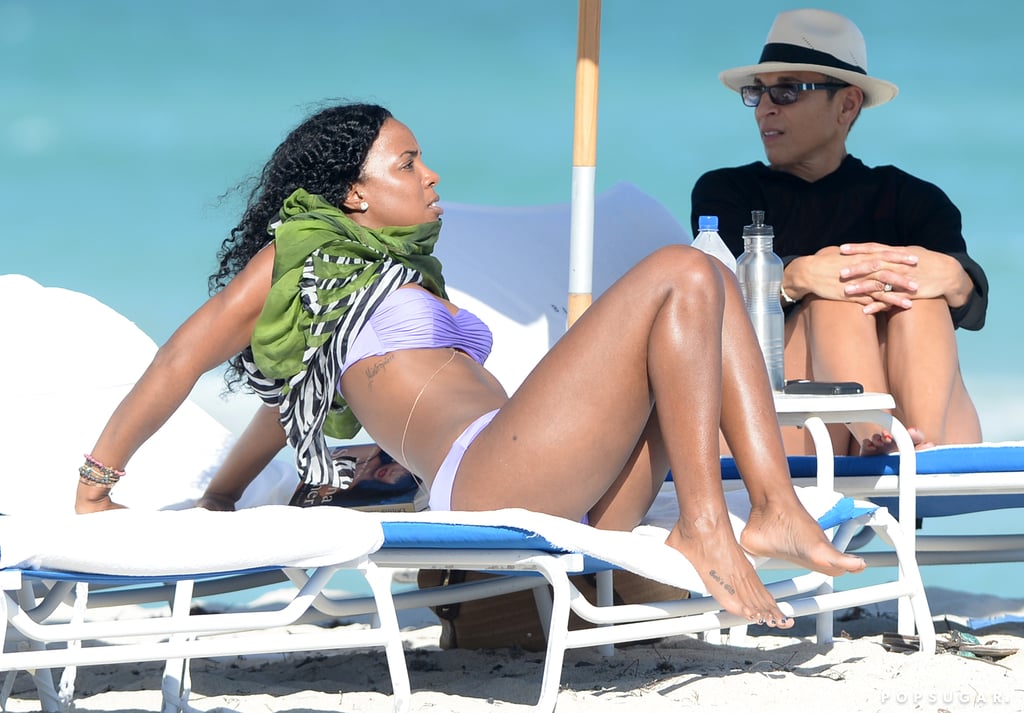 Kelly Rowland sported a purple bikini in Miami.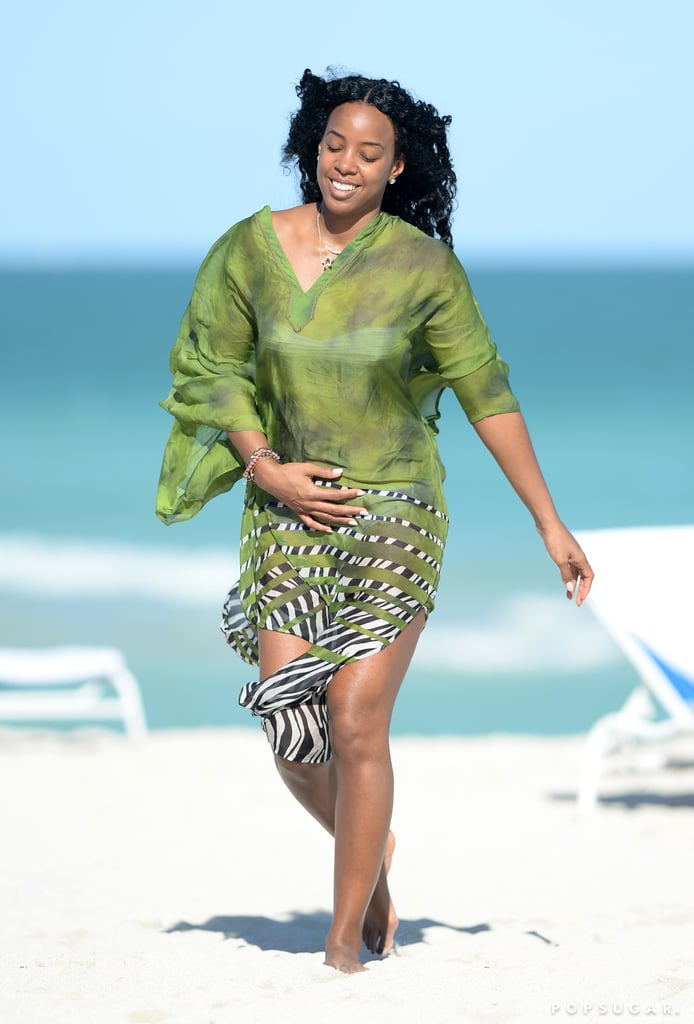 Kelly walked on the beach.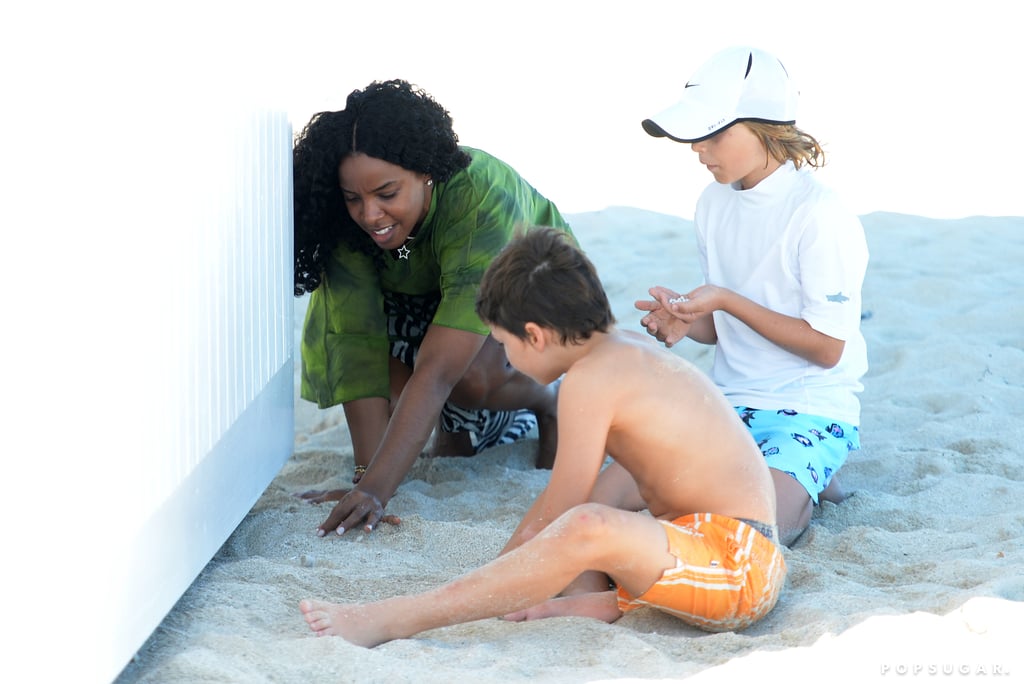 Kelly Rowland helped two kids build sand castles on the beach.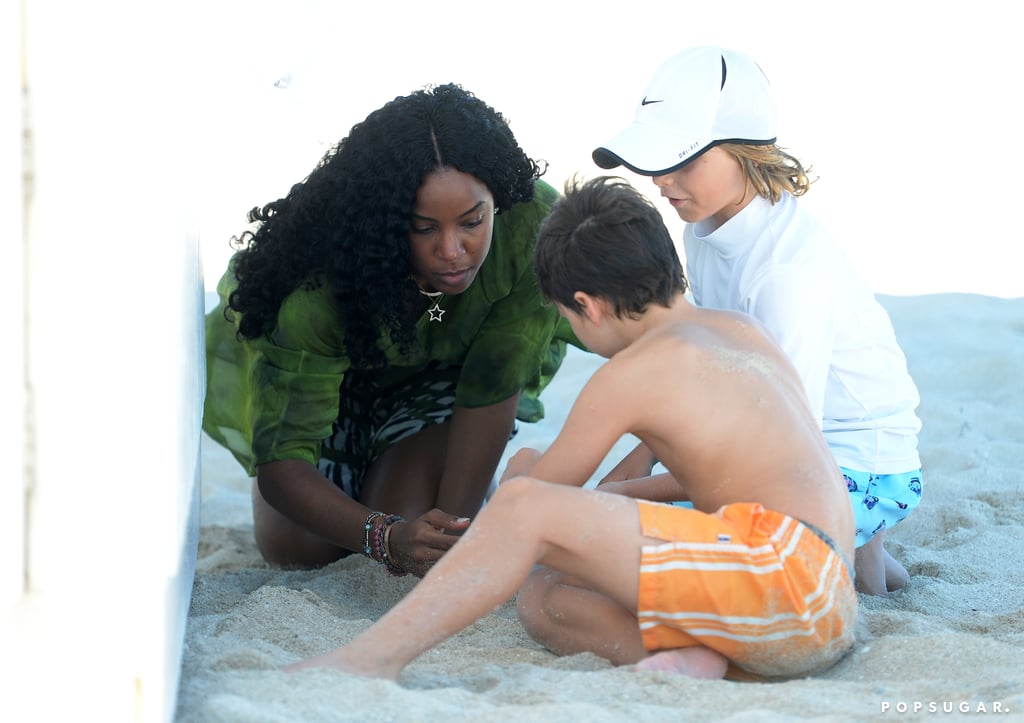 She and the little boys played in the sand.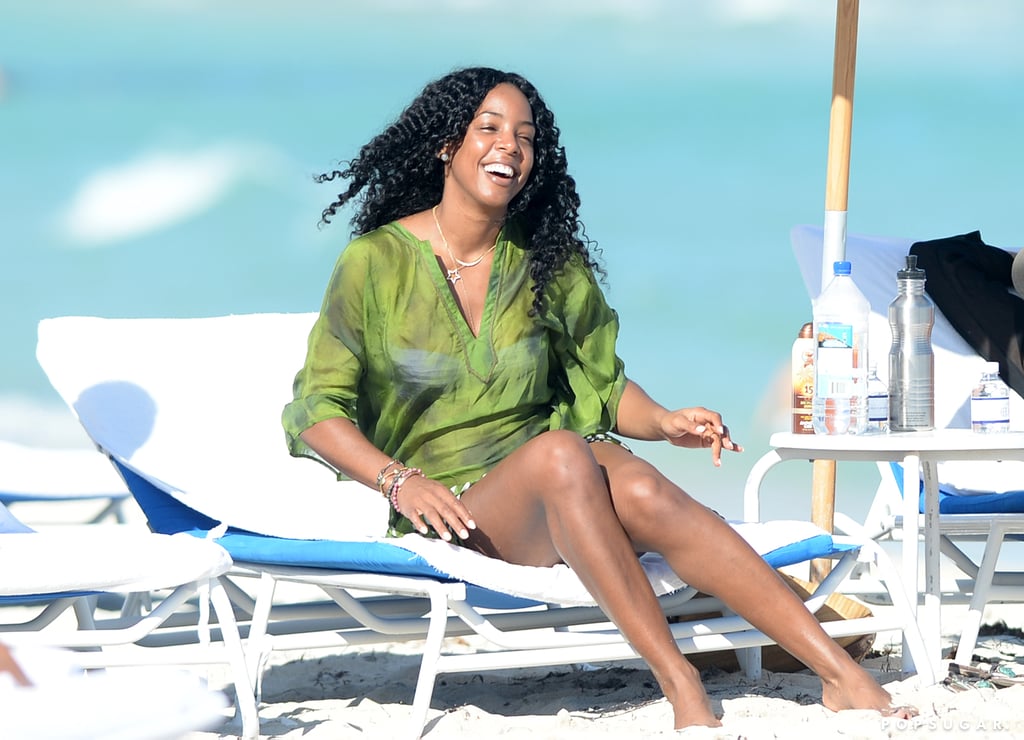 Kelly Rowland was all smiles while relaxing in Miami.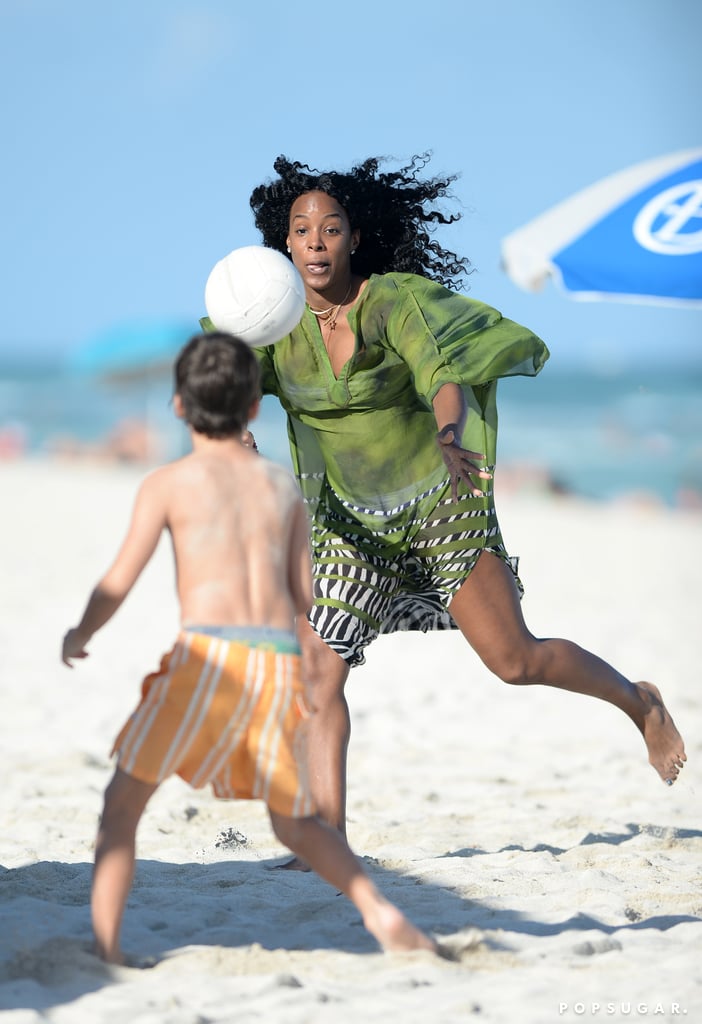 Kelly played soccer with kids on the beach.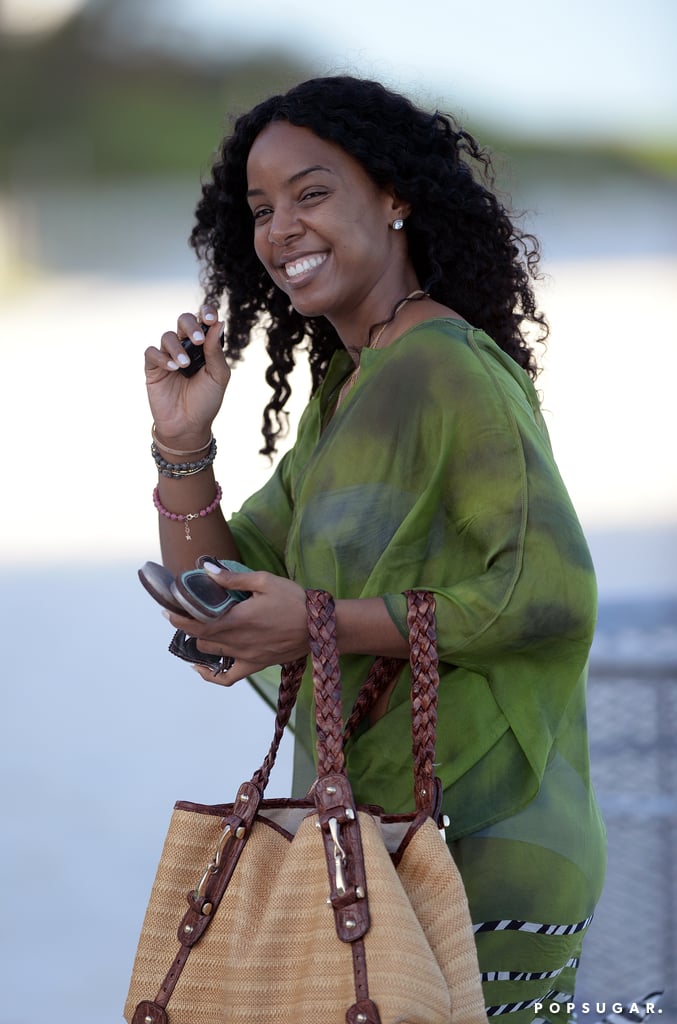 She waved to fans while heading back from the beach.
Kelly showed off her fit figure in a purple bikini.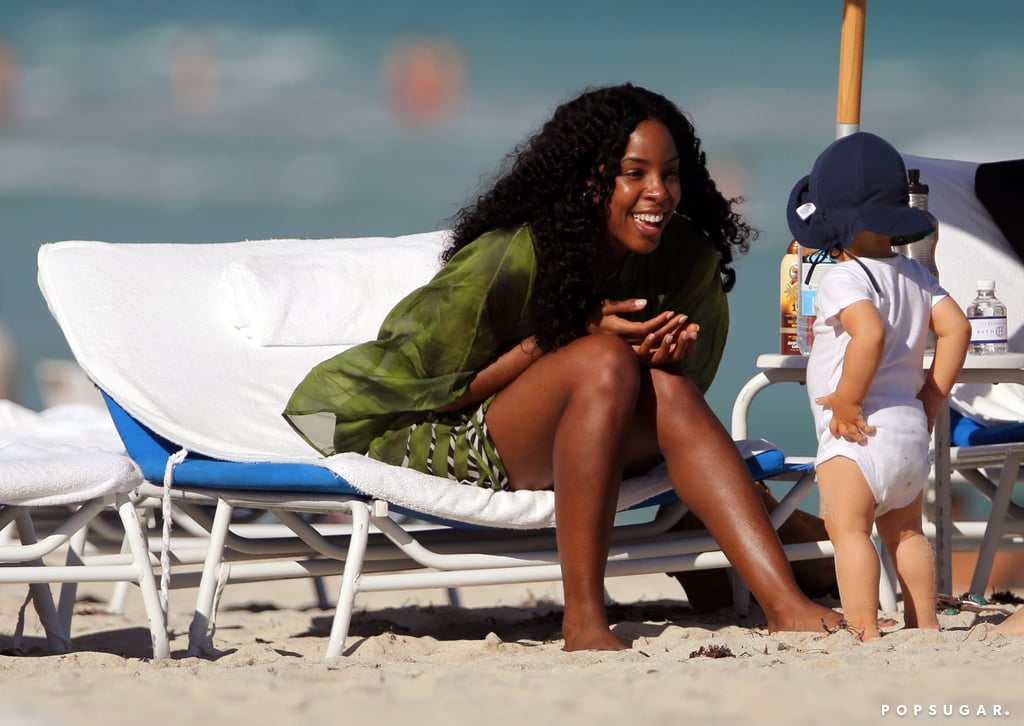 Kelly smiled and cooed at a cute toddler on the beach.