Kim Kardashian went from eating corn dogs and churros in New Jersey [1] on Tuesday to shopping with her sister Kendall Jenner in Paris on Wednesday. The sisters wore sunglasses as they stepped out in the City of Light together, but only one of them is there to model in Haute Couture Fashion Week. Kendall went punk with spiked hair for her Chanel Haute Couture debut [2] on Tuesday and then hung out with Jared Leto backstage [3] after the show.
Just last week, Kendall and Kim were both vacationing in the Hamptons with their family. While Kendall rocked a white bikini and paddleboarded with a friend [4], Kim stayed covered up for a movie night to see The Fault in Our Stars [5] with mom Kris Jenner and sisters Kourtney and Khloé.
Source: Splash News Online [6]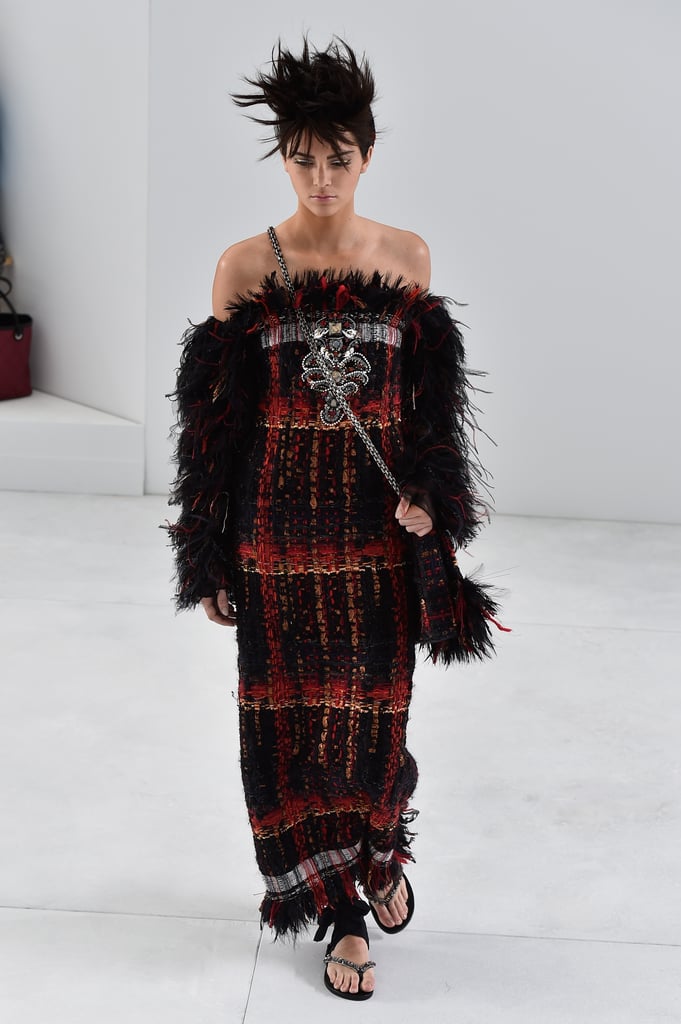 Kendall walked the Chanel Haute Couture show at Paris Fashion Week on Tuesday.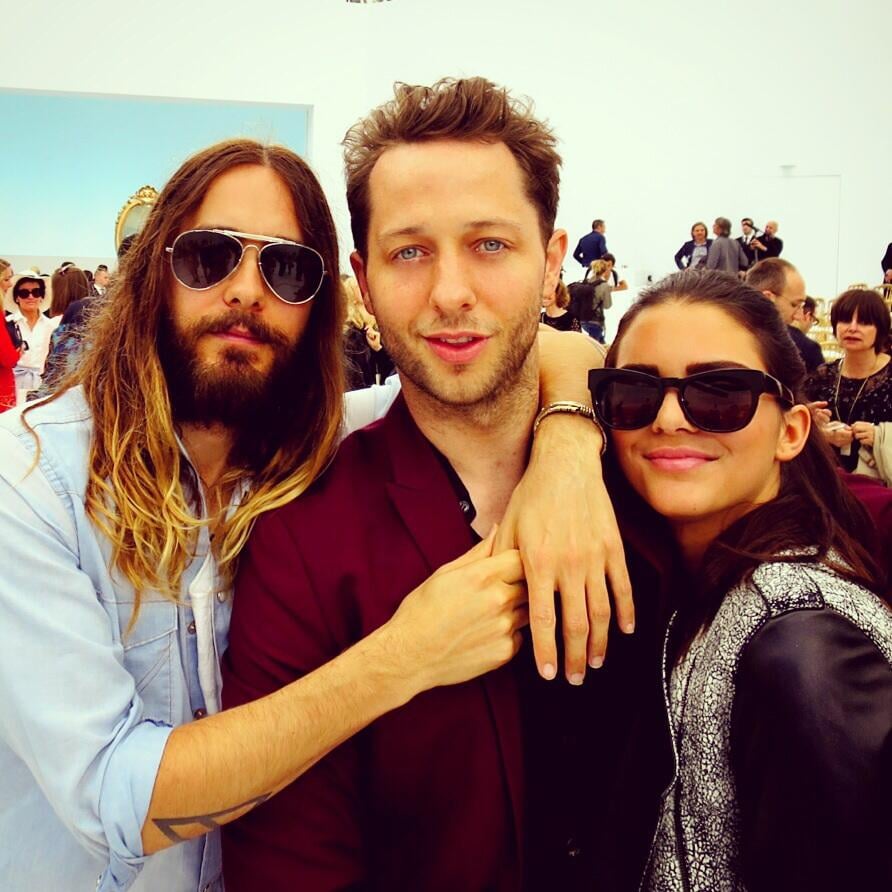 Kendall hung out with Jared Leto [7] and fashion writer Derek Blasberg after the show on Tuesday.
Source: Twitter user kendalljenner [8]
Kendall met up with Kim in Paris on Wednesday.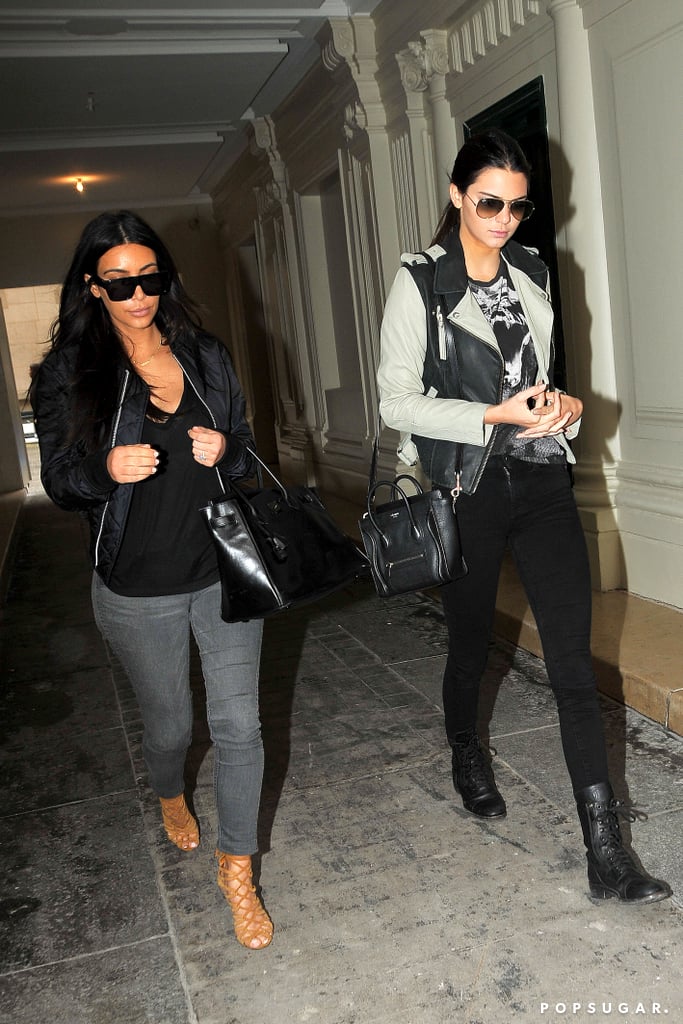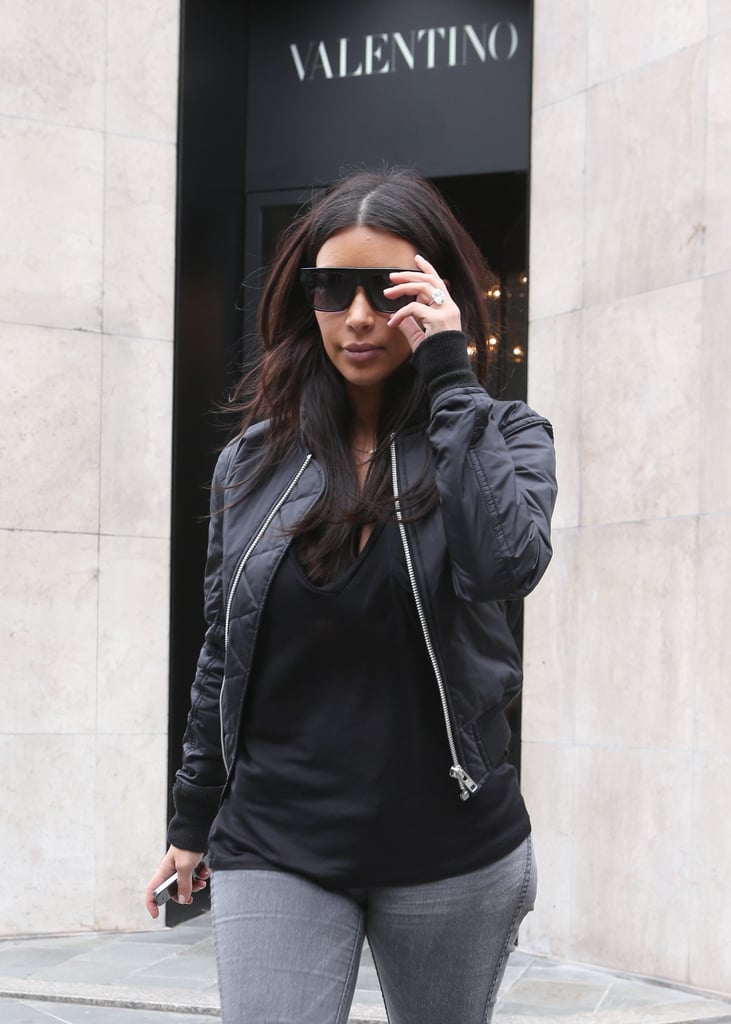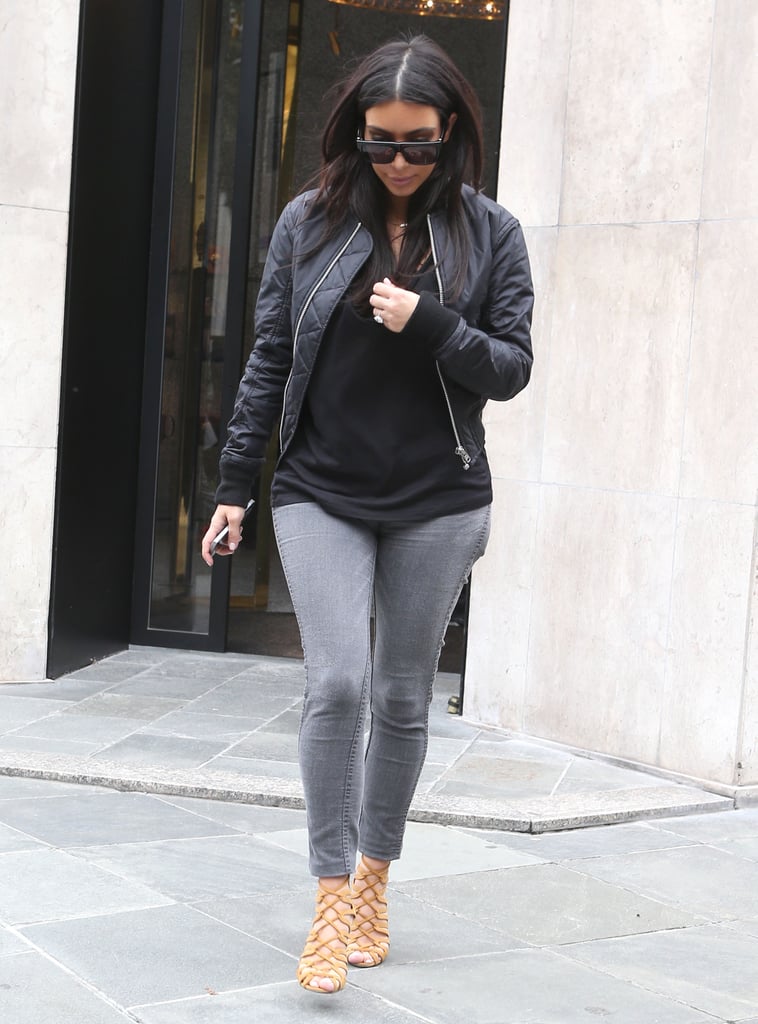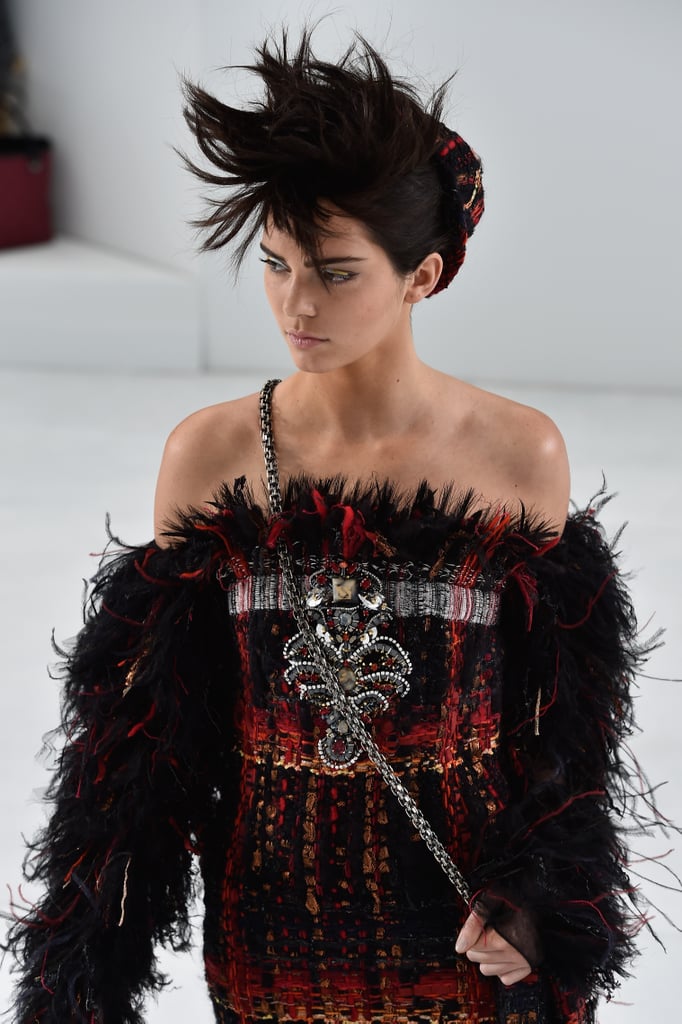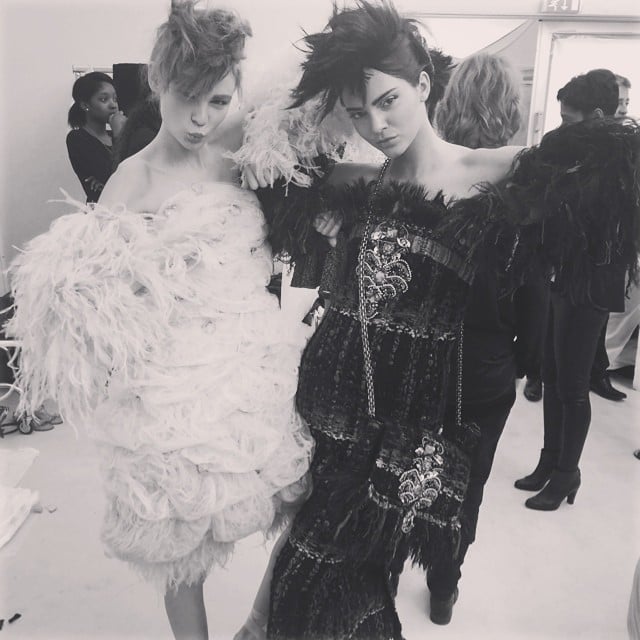 Source: Instagram user kendalljenner [9]