Kim Kardashian [1] and her sister Kourtney linked up with an old friend, Nicole Richie [2], when the three ladies met up at a press event for Marianne Williamson, the self-help author-turned-politician who is running for California's 33rd congressional district after Rep. Henry Waxman retired last year. Katy Perry [3] also dropped by the event to show support for Marianne and put her new "slime green" hair [4] on display.
The political event marked Kim's first public appearance since her bikini-filled trip to Thailand with her family (minus Kourtney, Rob Kardashian, and Kanye West [5]). Before she headed off to the party, Kim took to her personal blog to address some controversies [6] that popped up during her trip, including a snap of Thailand that she took off Google and posted on her Instagram account. Kim owned up to taking the photo from Google, saying that she didn't have any good scenic photos from her trip and thought it was the best one to illustrate the natural beauty of Thailand. Meanwhile, Kim's fiancé, Kanye, is getting a lot of attention for his new guest rap [7] on Future's just-released song, "I Won," where he calls Kim the "number one trophy wife" and waxes poetically about her posterior.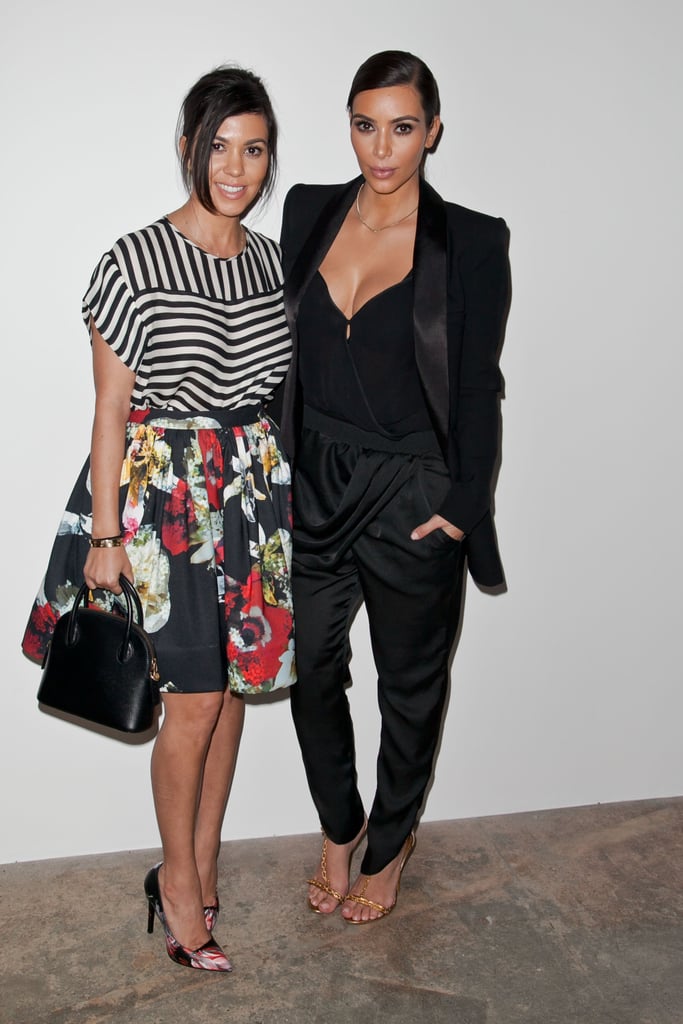 Kim and Kourtney posed for photos together.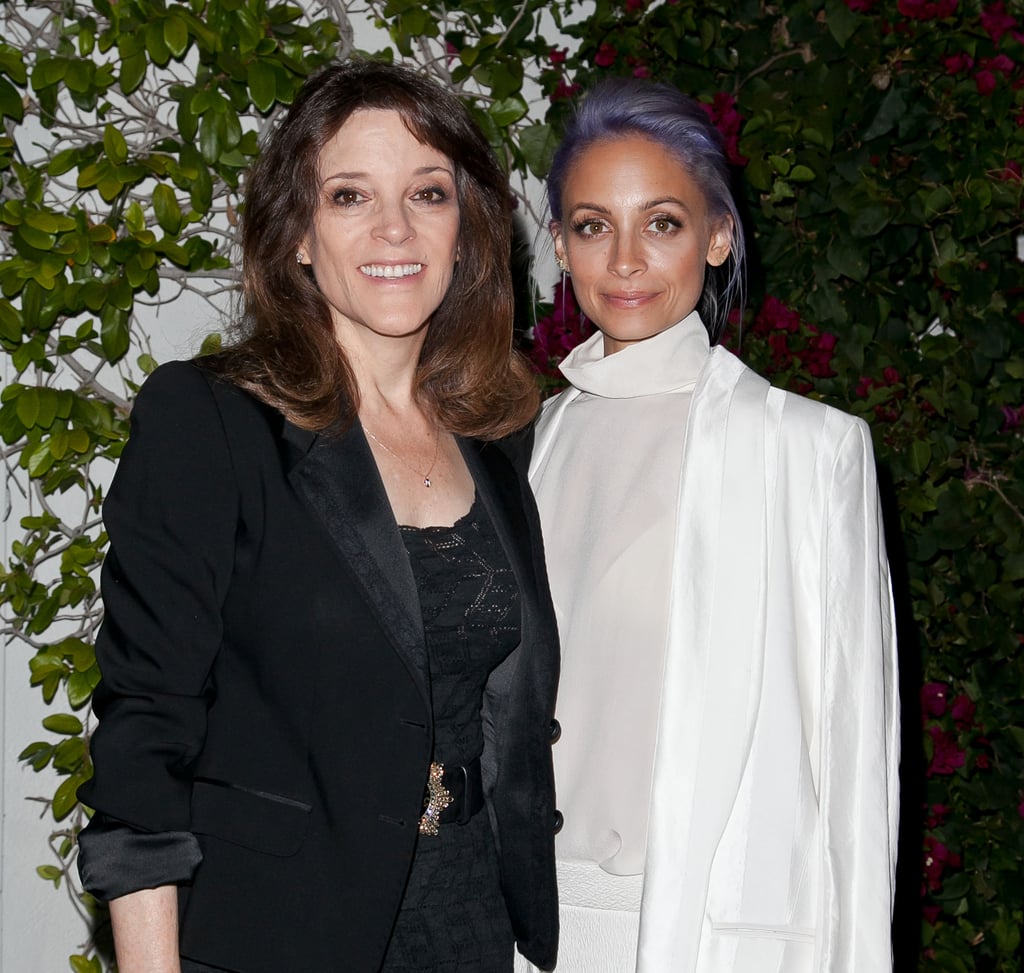 Nicole met with Marianne Williamson at the press event.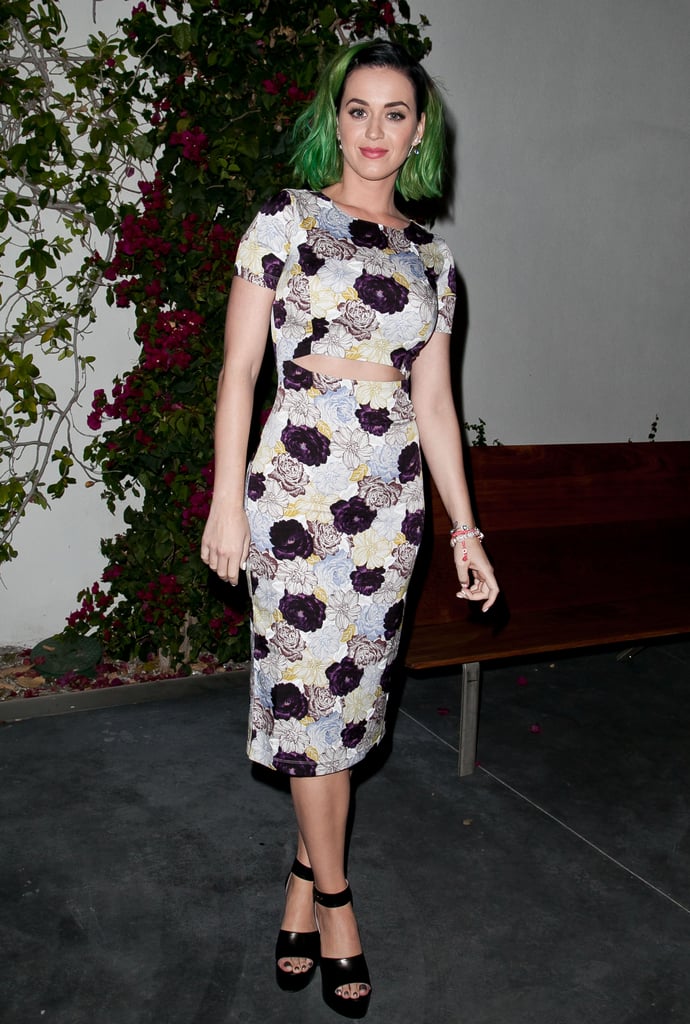 Katy put her green hair on display.