Get a look at the "Warhol" that Kanye West commissioned of Kim Kardashian [1]. It's, um, interesting!
Kate Middleton broke out the tiara [2] for a diplomatic reception at Buckingham Palace on Tuesday night.
Keira Knightley [3] recycled her Chanel wedding dress [4] for a party in London.
Christian Slater is off the market! The actor married Brittany Lopez [5] on Monday.
Joe Manganiello reveals that he suffers from alcoholism [6] and has been sober for 11 years.
Malin Akerman's husband has filed for divorce [7] and is seeking alimony.
Marcia Gay Harden has been cast as Christian Grey's mom in Fifty Shades of Grey [8]
Check out Lorde's music video for "Team." [9]
Nigella Lawson addressed her drug allegations [10] when she appeared in court today to testify against her former assistants, who have been accused of fraud.
Want to see the Victoria's Secret Angels lip dub over Taylor Swift [11]'s "I Knew You Were Trouble"? Of course you do!
The computers are taking over: Applebee's and Chili's have announced that they will start to replace waiters with tablets [12] at their restaurant.
Keep reading for more from today's Speed Read.
Bill Beckwith, the host of Curb Appeal [13], has been killed in a motorcycle accident. He was 38.
The engineer in the fatal train derailment in New York [14] may have dozed off right before the train went off the tracks. He reportedly had just switched to a new, earlier shift.
Two skydivers have died [15] after they collided during a jump in Arizona.
Authorities are offering a $10,000 reward for information about missing Pappy Van Winkle bourbon [16]. Over 200 bottles went missing back in October, and the retail value of the lot that was stolen is around $26,000.
Todd Mills, the creator of Doritos Locos Tacos [17], has passed away at the age of 41 after a battle with brain cancer.
Find out which Love Actually character you are [18] by picking out your favorite type of turtleneck.
Ohioans have been named the people most likely to swear [19] in conversation. Meanwhile, people in Washington state are least likely to swear.
An artist has gone viral by posting photos of himself with white women draped around his neck [20] on Instagram. He explains, "I wear white women for status and power."
James Franco [21] jokes about a "James Franco is my baby daddy [22]" t-shirt that is floating around online: "Only 10 people can wear this shirt. Okay, maybe 11."
Here's a brief history of Daniel Day-Lewis's amazing, and sometimes frustrating, dedication to method acting [23].
Your Daily Dose of Cute: The 40 most awkward dogs [24] of the year. Very funny, but still adorable!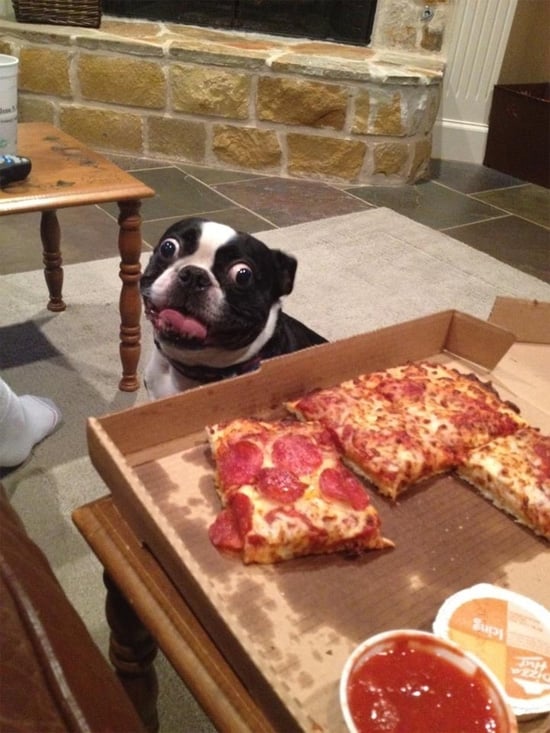 Source: Imgur [25]