Kiss My Cauliflower (Grits)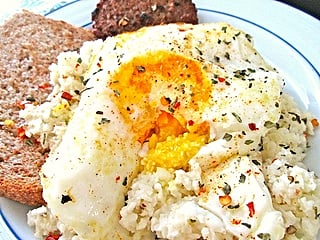 I'm a terrible Southerner.  I can't stand grits... but I like the idea of them on Christmas morning!  
Admittedly, I was even a little surprised when this take on grits actually worked.  You can add any flavors you like.  I was feeling a savory breakfast and added lots of black pepper and garlic.
Bonus: Cauliflower grits are much easier than "real" grits.  There are no concerns about it sticking and you don't have to wait 25 minutes.  Mine were done in less than 10!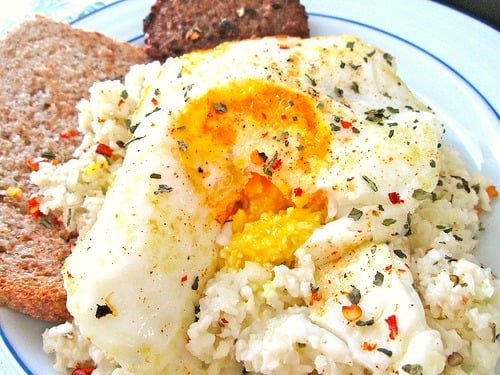 Kiss My Cauliflower (Grits)
Originally posted on my blog, www.sprint2thetable.com.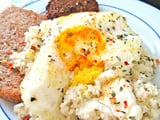 Ingredients
Cauliflower
Garlic powder
Freshly ground black pepper...
...and more!
Directions
For full recipe and directions, visit: http://www.sprint2thetable.com/2012/12/kiss-my-cauliflower/
Information
Category

Other, Breakfast/Brunch