The MTV Movie Awards [1] took over LA on Sunday night, bringing out some of Hollywood's hottest stars for the annual show. Zac Efron [2] and Lupita Nyong'o hit the red carpet, while Rihanna [3], Chrissy Teigen, and Shailene Woodley were also on hand for the fun. Jared Leto [4] picked up one of the first golden popcorns before heading backstage, which is where all the fun happened! Leslie Mann met up with Jonah Hill [5] and Nicki Minaj while Jessica Alba [6] got photobombed by Johnny Knoxville. Scroll down for all the best candid moments so far and check out the full list of winners [7].
Channing Tatum [8] and Jenna Dewan got in on a pic with Jared Leto [9].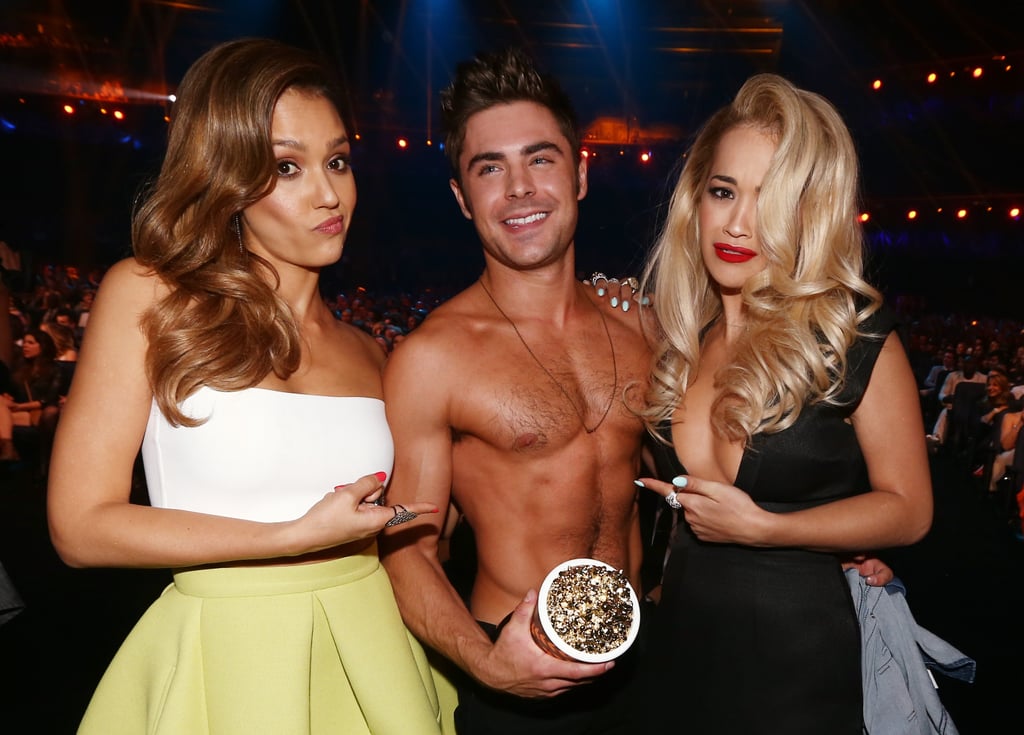 Shirtless [10] Zac Efron [11] found himself in the middle of a Jessica Alba [12] and Rita Ora sandwich.
Johnny Depp [13] hung out with Josh Hutcherson and Sam Claflin, who accepted the award for move of the year for Catching Fire.
Zac Efron [14] had a laugh with Adrian Grenier [15].
Shailene Woodley got in on a fan selfie.
Orlando Bloom [16] showed off his golden popcorn alongside Aaron Johnson.
Leslie Mann and Jonah Hill [17] shared a hug.
Zac Efron [18] and Miles Teller hugged it out on the carpet.
Jared Leto [19] and Lupita Nyong'o chatted during a commercial break.
Johnny Knoxville photobombed Jessica Alba [20].
Mark Wahlberg [21] posed with his popcorn and his wife.
Jonah Hill [22] joined up with Leslie Mann and her daughter Iris.
Judd Apatow and Zac Efron [23] met up backstage.
Kevin Dillon and Seth Rogen [24] gave a thumbs up.
Jessica Alba [25], Johnny Knoxville, and Seth MacFarlane laughed it up behind the scenes.
Leslie Mann and Nick Minaj posed for a snap.
Seth Rogen [26], Dave Franco, and Zac Efron [27] got together for a man moment.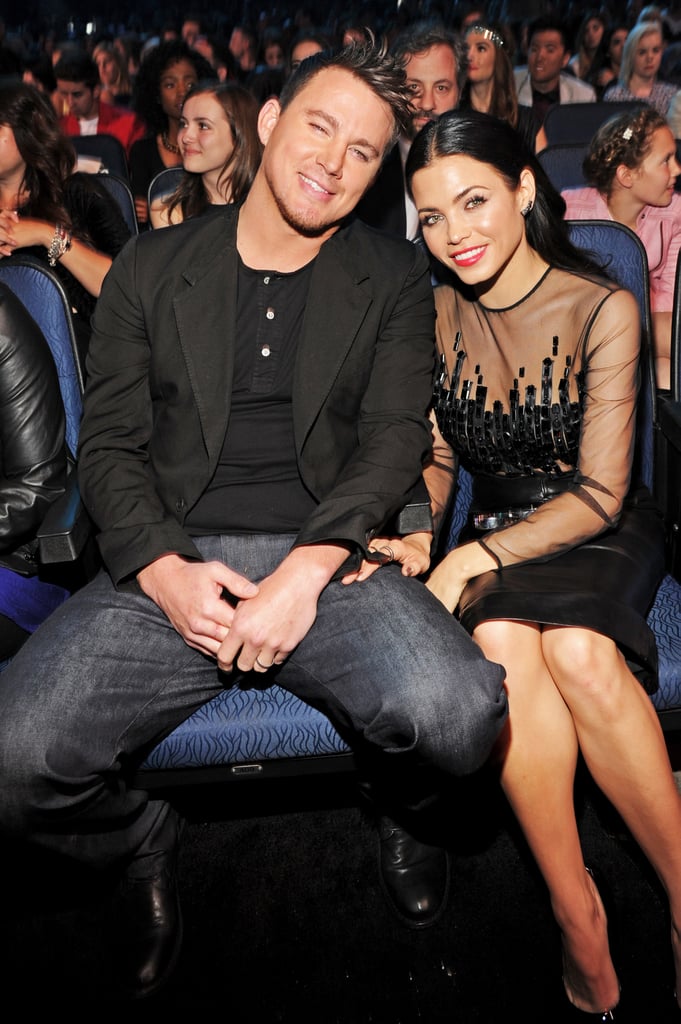 Channing Tatum [28] and his wife, Jenna Dewan, got cute in the audience.
The boys of Entourage shared a laugh.
Marh Wahlberg held his wife Rhea Durham's hand.
Chris Pratt got up close and personal with the camera.
Kevin Dillon stopped to chat with Seth Rogen [29].
There was a hot guy moment between Zac Efron [30] and Channing Tatum [31].