Mark Wahlberg [1] is betting on a new role, Jennifer Lopez [2] is signing on to seduce the boy next door, and Ellen Page [3] is taking on a comic book adaptation. Deals are happening left and right, and we've got all the news right here! Click through to see where your favorite stars are headed next, and check back as we keep updating.
John Leguizamo will play Pablo Escobar [4] in King of Cocaine, a biopic about the Colombia kingpin.
Eric McCormack joined The Architect [5], an indie in which he'll play a man who enlists the help of a visionary architect (James Frain) to build a dream house for him and his wife (Parker Posey [6]).
Bruce Willis will star in The Prince [7], an action thriller about a retired Las Vegas mob enforcer who must return to the city to retrieve his kidnapped daughter.
Jennifer Lopez joined The Boy Next Door [8], a thriller in which she'll play a mother who begins an affair with her teenage neighbor, who is a friend of her son's.
Ellen Page joined Queen & Country [9], an adaptation of the indie comic about a British spy whose identity is put in jeopardy after she carries out an assassination.
Lea Thompson joined Left Behind [10], an adaptation of a book series about people struggling to cope with Earth after a biblical rapture takes part of the population. Nicolas Cage [11], Chad Michael Murray, and Jordin Sparks are all costarring.
Mark Wahlberg may star in The Gambler [12], a remake of the 1974 film about a professor with a gambling problem. Wahlberg would replace Leonardo DiCaprio [13], who was originally set for the film.
Djimon Hounsou joined Fast & Furious 7 [14], the sequel from director James Wan. Vin Diesel and Paul Walker [15] are returning, alongside series newcomer Jason Statham.
Downton Abbey's Jessica Brown Findlay joined Frankenstein [16], alongside Daniel Radcliffe [17] and James McAvoy [18].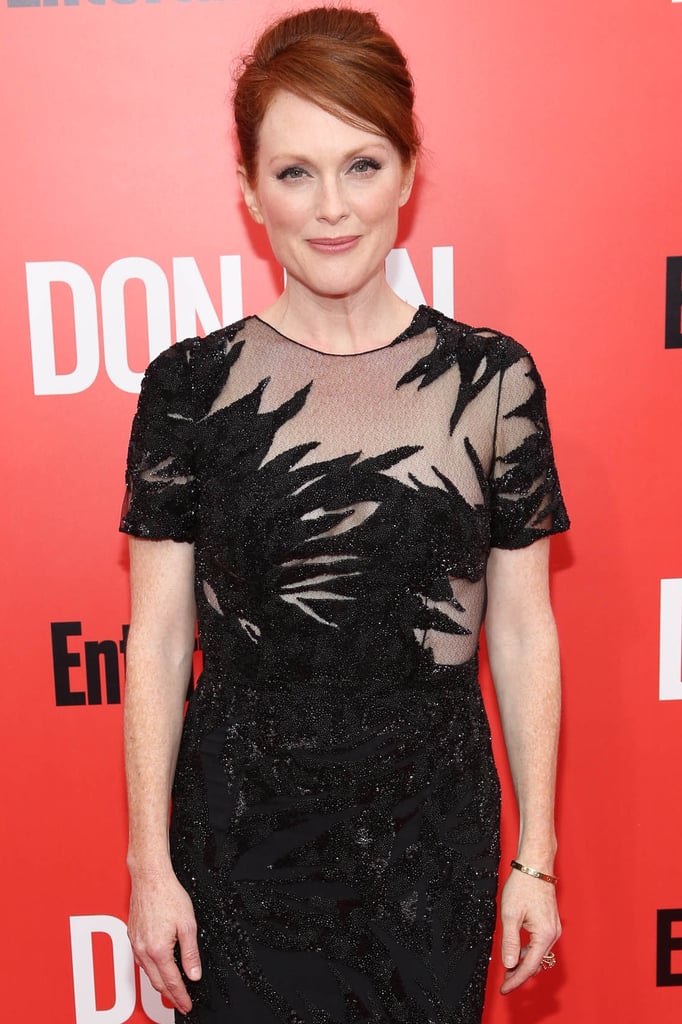 Julianne Moore has been confirmed [19] to play president Alma Coin in The Hunger Games: Mockingjay Parts 1 & 2.
Jack Black may star in a Goosebumps movie [20] directed by his Gulliver's Travels director, Rob Letterman.
Michael Shannon joined 99 Homes [21], an indie drama starring Andrew Garfield. Shannon will be a real estate broker who Garfield goes to work for when he loses his own home in the economic crisis.