Michael Jackson [1] passed away seven years ago tafter suffering cardiac arrest at his LA home in 2009. He was only 50 years old, but the impression he left on pop music [2] will last forever. It's impossible to recount every memorable moment and milestone through his incredible career, but here is a look back on some of the most-lasting images. MJ is still very missed, and his legend will live on forever.
Source: Getty / Kevin Mazur [3]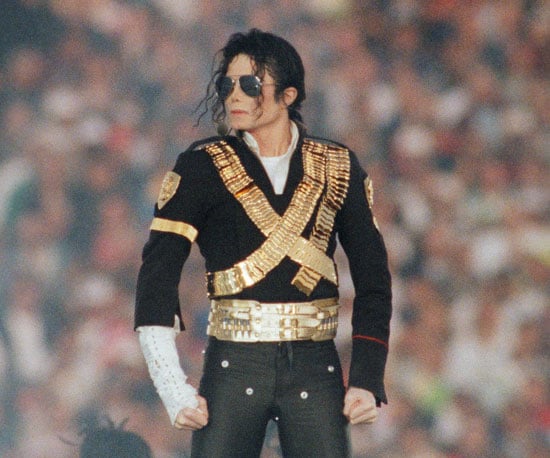 Michael Jackson [4] was known for his voice as well as his fashion, including his quintessential coat, glove, and sunglasses, which he wore to perform at the 1993 Super Bowl.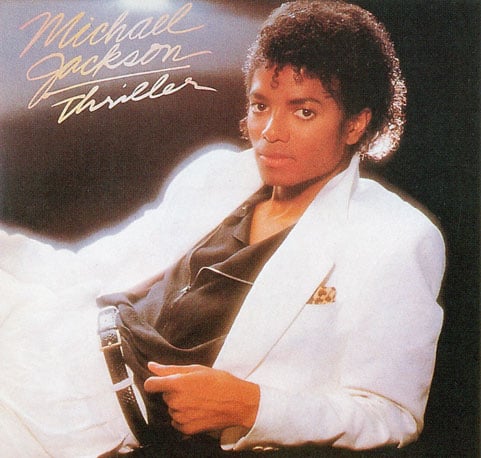 Michael's Thriller cover was an instant classic the moment it came out in 1982.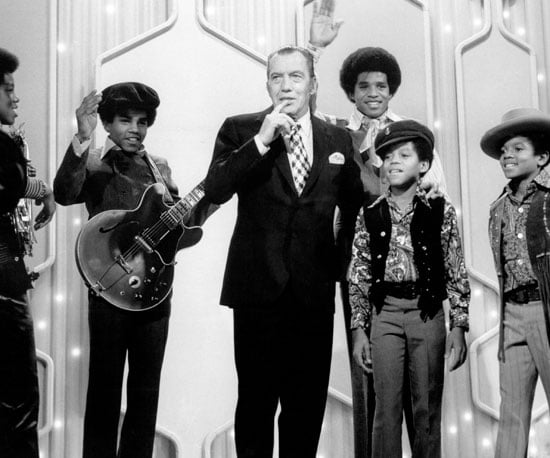 Michael and the rest of The Jackson 5 appeared together on The Ed Sullivan Show in 1969.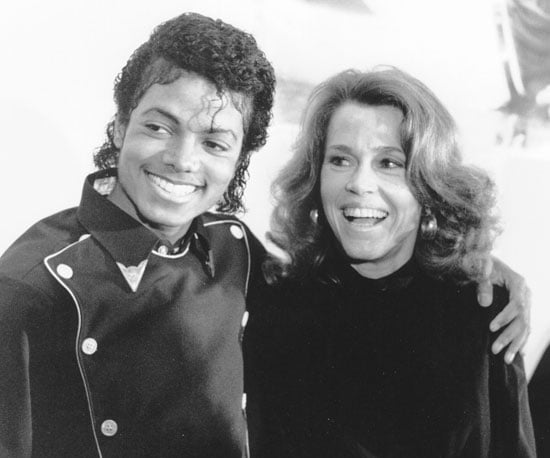 Michael shared a laugh with Jane Fonda in 1983.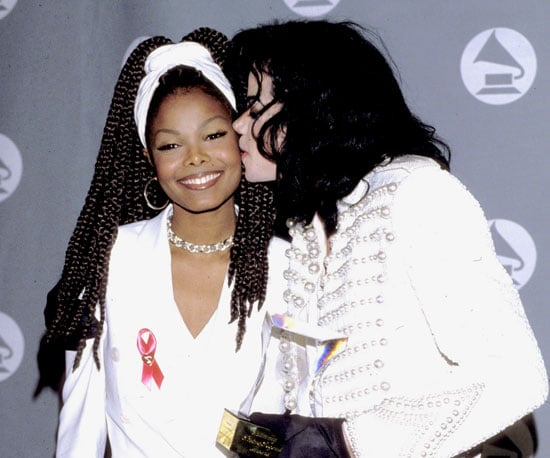 He planted a kiss on his sister Janet's cheek at the 1993 Grammy Awards in LA.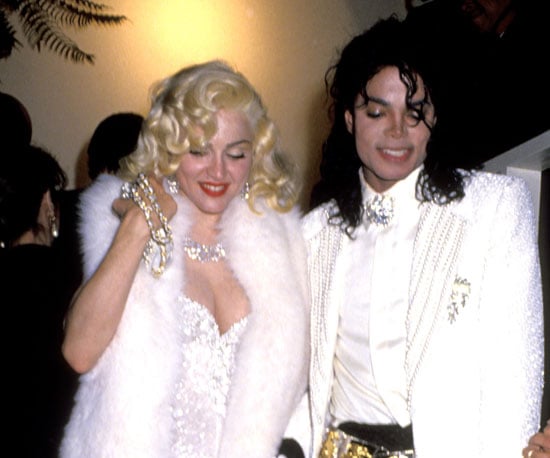 Madonna [5] and Michael hit the Oscars afterparty at Spago's together in 1991.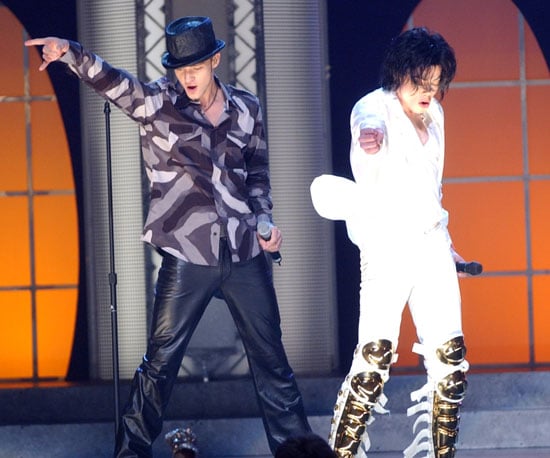 Justin Timberlake [6] and MJ performed together at his 30th Anniversary Special in NYC in September 2001.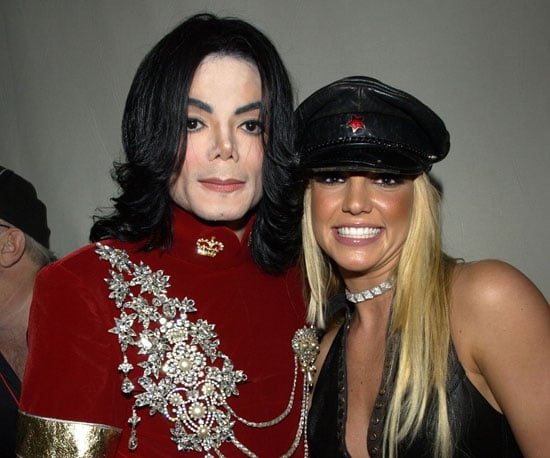 Britney Spears [7] looked up to Michael, who posed with her backstage at the 2002 VMAs in NYC.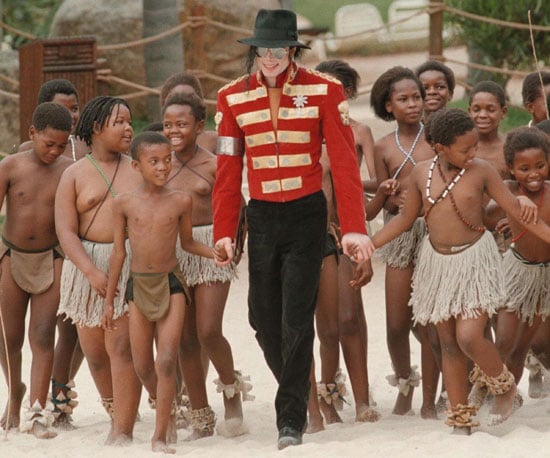 Michael Jackson [8] spent time around the world performing, including with traditional dancers from the Entebbe Primary School in Sun City, South Africa, in 1997.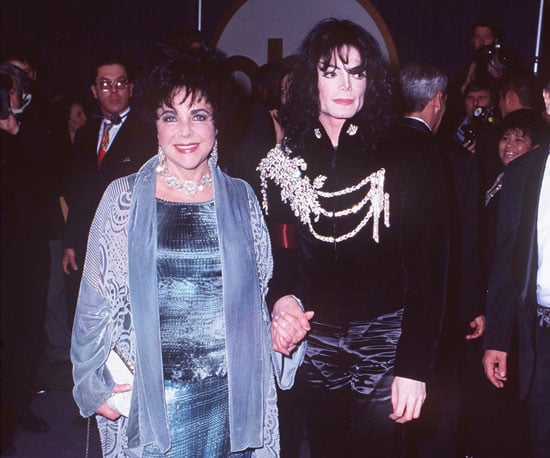 Michael and Elizabeth Taylor — seen here at her birthday celebration in 1997 — had a special bond.
Britney Spears [9] and MJ performed a duet at his 30th Anniversary Special in NYC in 2001.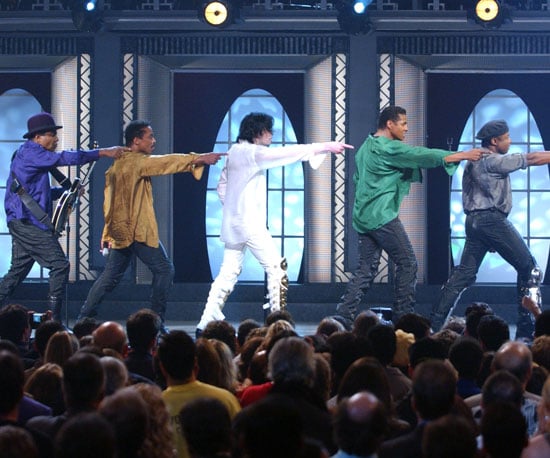 Michael took the stage with the rest of The Jackson 5 at his 30th Anniversary Special show in 2001.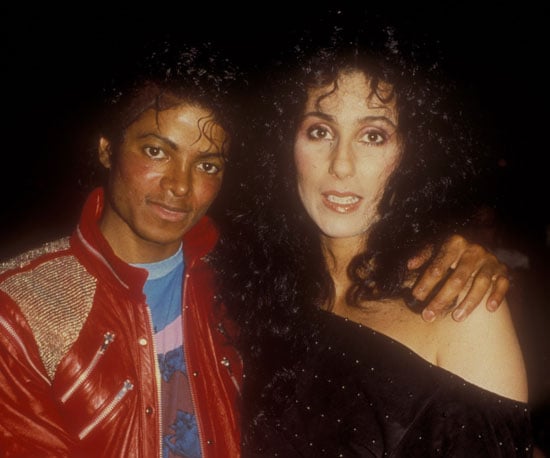 Michael and Cher hung out at the afterparty for the Dreamgirls stage opening in LA in 1983.
In 1985, Michael rescued a 3-year-old chimp and named him Bubbles. The two were inseparable for years.
Michael Jackson [10] was always a star; he and his brothers performed in London back in 1974.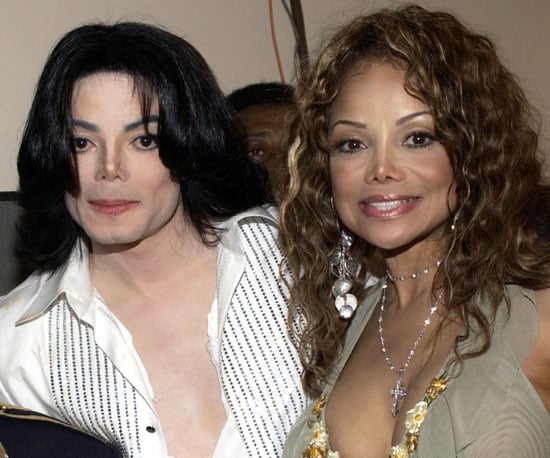 Michael and LaToya Jackson posed together at the 2003 BET Awards in LA.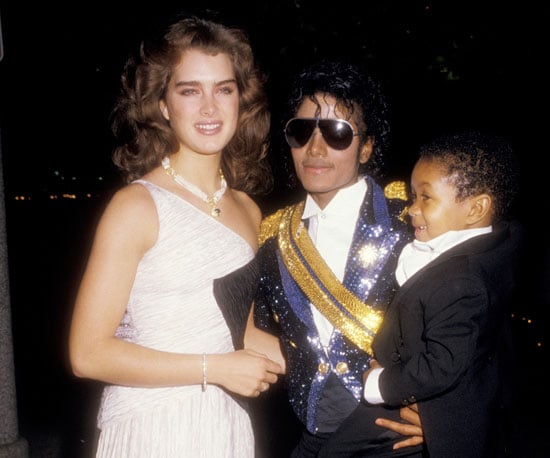 Both Brooke Shields [11] and Emmanuel Lewis were good friends of Michael's. The trio hung out together at the 1984 Grammys.
Madonna [12] and Michael ducked out of The Ivy in LA together in 1991.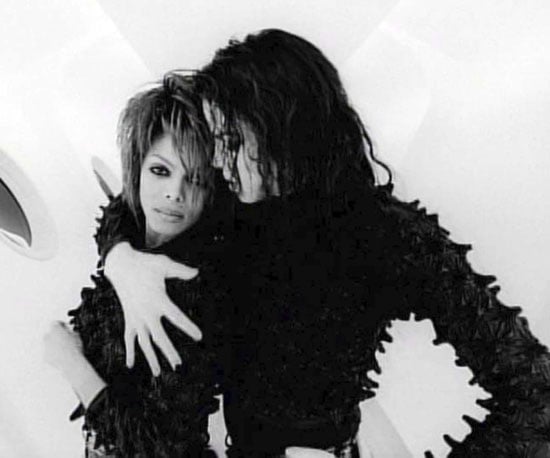 Michael and Janet Jackson [13] created another iconic video with "Scream" in 1995.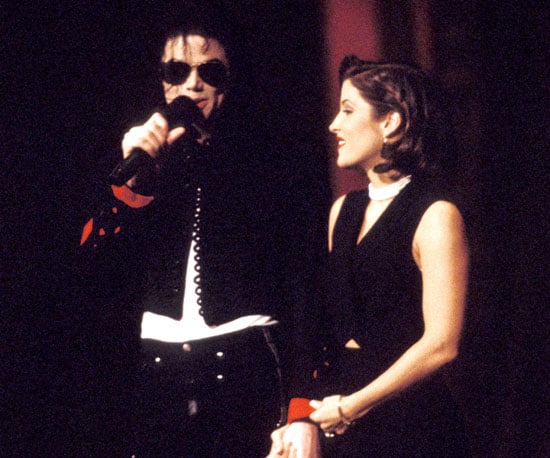 Michael and his then-wife, Lisa Marie Presley, famously locked lips on stage during the 1994 MTV VMAs.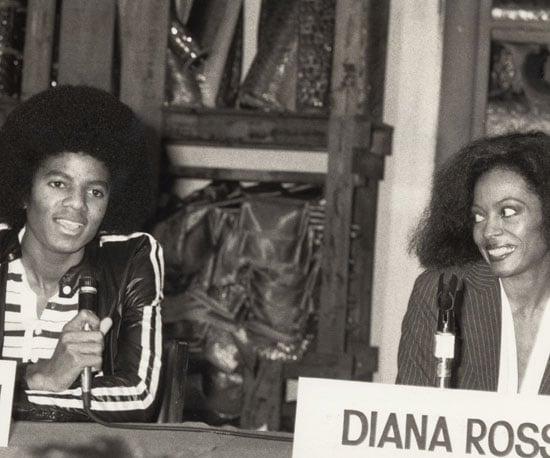 Michael and Diana Ross chatted at a press conference for The Wiz in NYC in 1977.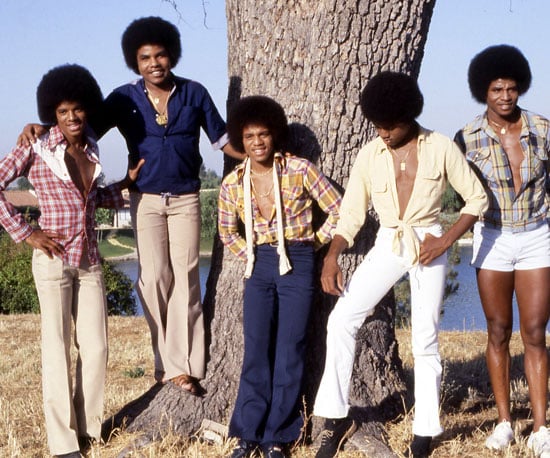 Michael, Tito, Jermaine, Marlon, and Jackie Jackson made up The Jackson 5. They posed together at their family home in LA in 1978.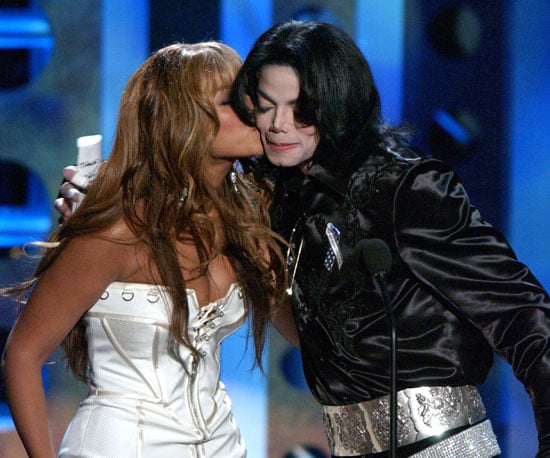 Beyoncé shared the love with Michael at the 2003 Radio Music Awards show in Las Vegas.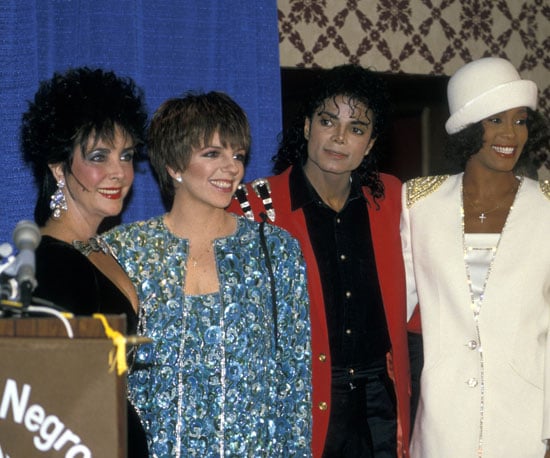 Elizabeth Taylor, Liza Minnelli, Michael Jackson [14], Whitney Houston — need we say more? The foursome was seen here in 1988.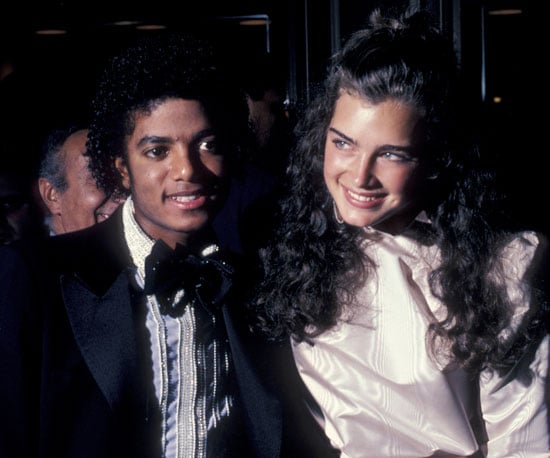 Michael and Brooke Shields [15] were all smiles at the Academy Awards in 1981.
Michael won the Legend Award at the Japan MTV VMAs in 2006.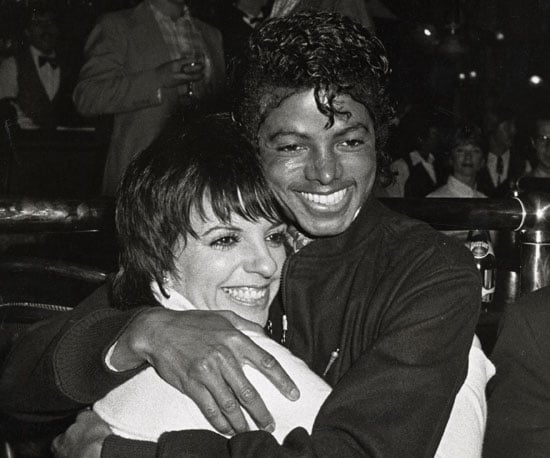 Michael congratulated Liza Minnelli after her sold-out concert series at the Universal Amphitheatre (now called Gibson Amphitheatre) in 1983.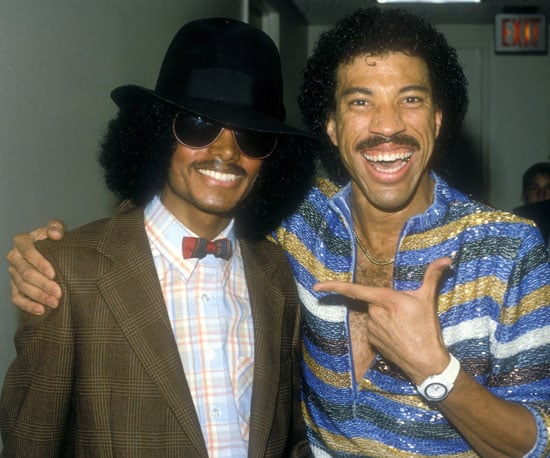 Michael, who is Nicole Richie's godfather [16], posed with her dad, Lionel, in 1980.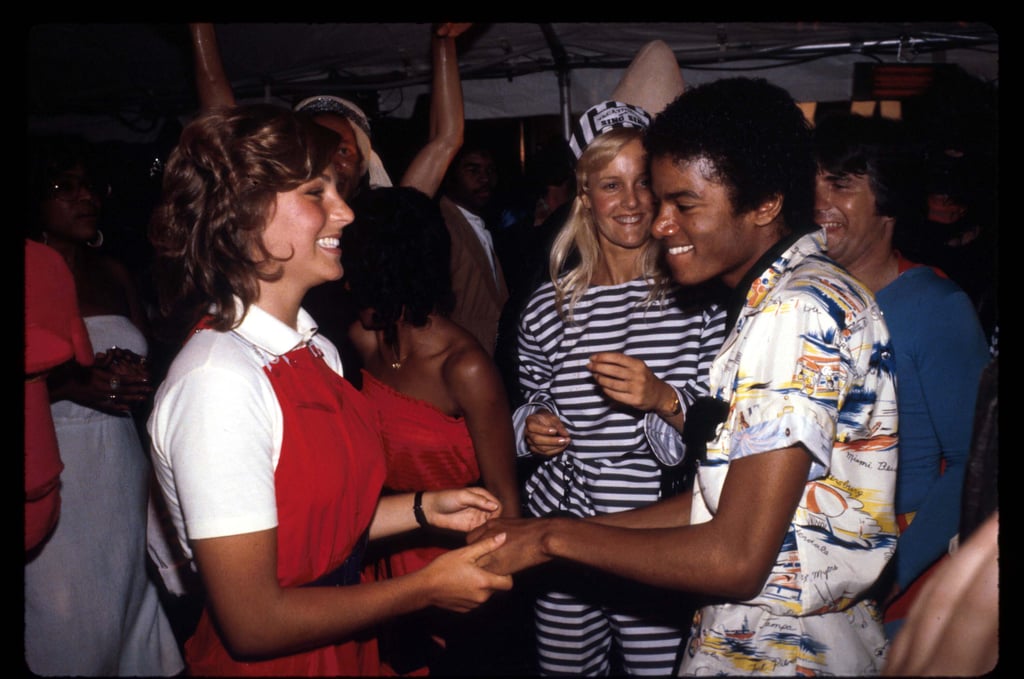 Michael danced with Tatum O'Neal at a party in July 1979.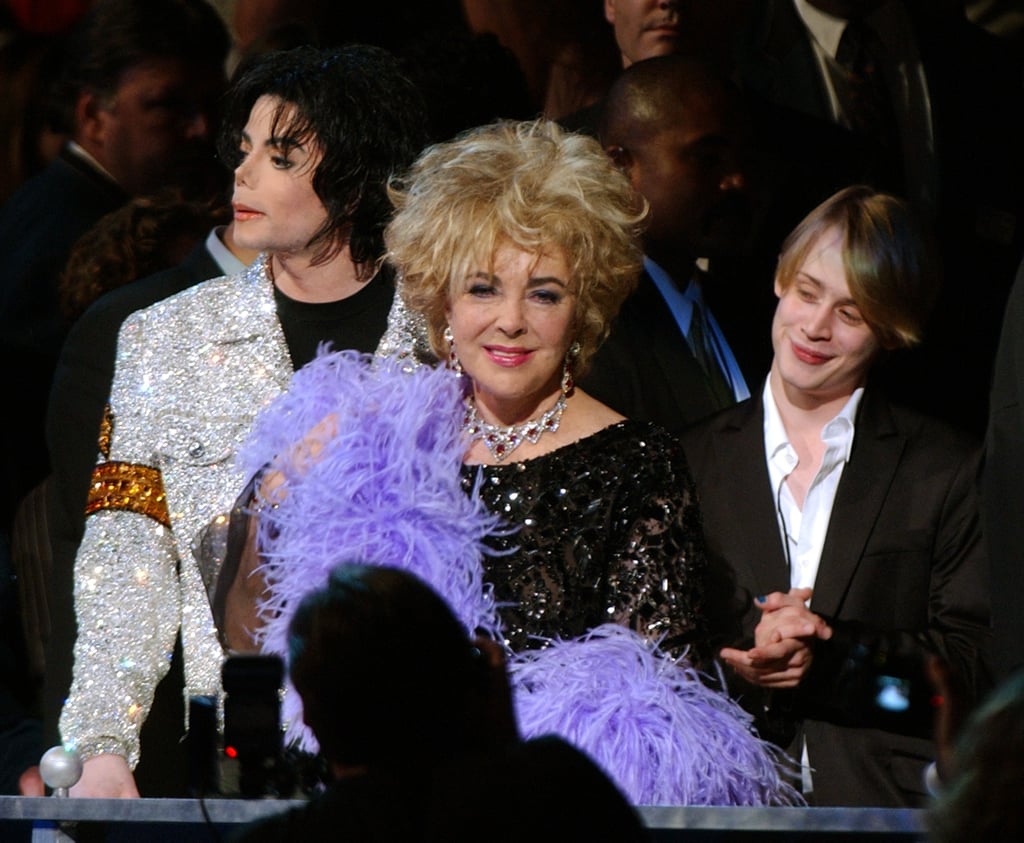 Michael's friendship with Macaulay Culkin earned many headlines, but they remained close through MJ's 30th Anniversary Special in 2001.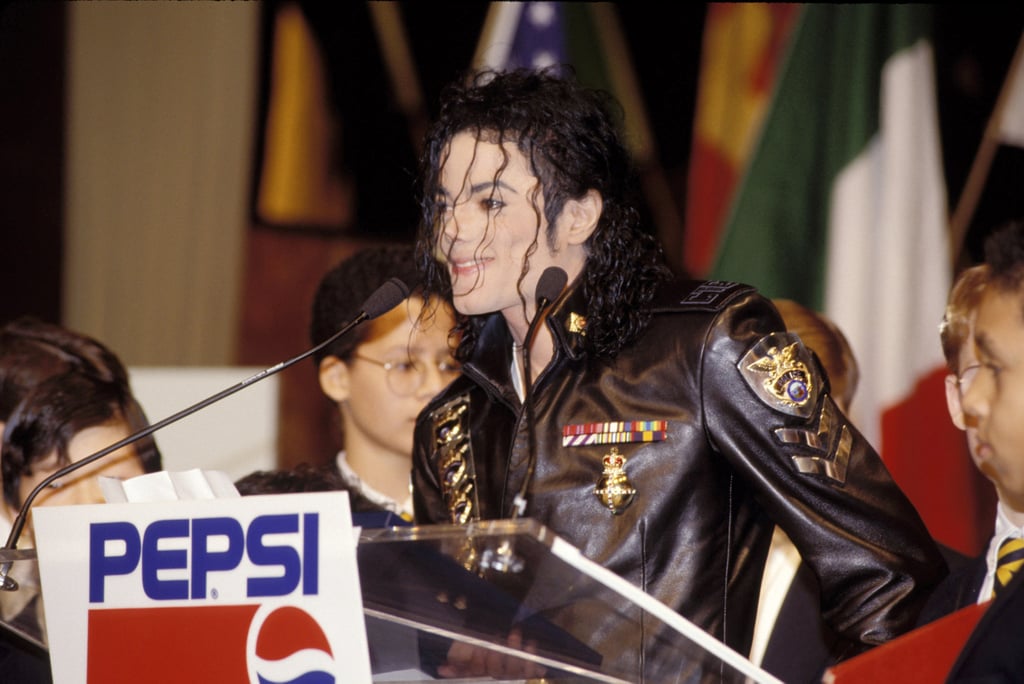 Michael was a longtime spokesman for Pepsi, starring in many commercials through the years.