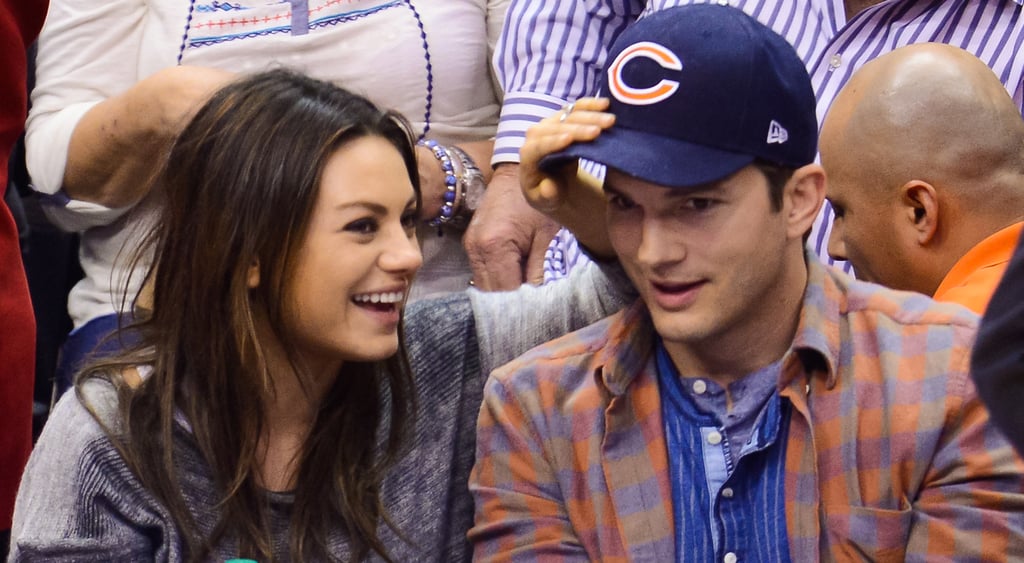 Source: Getty / Noel Vasquez [1]
Ashton Kutcher and Mila Kunis are having a baby girl [2], sources close to the family reveal. Congratulations!
Paul Walker [3]'s two brothers, Caleb and Cody, will complete his Fast & Furious 7 scenes [4], completing some action scenes and filling in small gaps. "Having them on set has made us all feel that Paul is with us, too," the production team said.
Beyoncé and Jay Z are reportedly touring together [5] this Summer and may be bringing down the house in NYC on the 4th of July.
Kelly Osbourne debuted a partially shaved head [6], still sporting a purple 'do.
Hayden Panettiere was not asked to appear in the Heroes reboot [7], which hints that it could be all-new characters.
If you miss The Office, you're going to love this. Enter any emotion into The Office stare machine [8], and the site will give you a character's silent look. This ranges from Jim Halpert's confused looks to Dwight Schrute's craziest faces, and it's addicting.
A man was arrested for placing a hoax device by the finish line of the Boston Marathon [9]. Two backpacks were found, but only one person is in custody.
A South Korean ship carrying hundreds of passengers sank [10], and four people died. Though more than 100 people have been rescued, almost 300 are still missing.
Watch the world's largest Jenga game [11], and try not to stress out while they play:
Claws played a big part in a missing toddler's case. A 3-year-old boy was found safe inside a toy machine [12] in Nebraska. He must have really wanted a stuffed animal!
Police are testing "live Google Earth" [13] to watch crimes as they happen.
Your life is about to change, for better or for worse. Dominos replaced pizza crust with fried chicken [14] in their latest dish.
Your daily dose of cute: this sneezy Koala has a lot of trouble drinking water [15]