This gluten-free, vegan granola uses almonds as a protein and fiber packed base. Change up the flavors of jam and mix-ins to create a granola for any occasion or taste!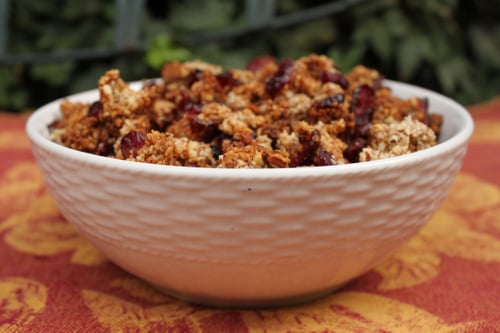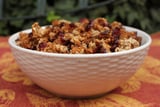 Ingredients
2 cups roasted unsalted almonds
2 tablespoons maple syrup
1 tablespoon canola oil
1 tablespoon all-natural fruit jam
1 cup mix-ins of choice (nuts, dried fruit, etc)
Directions
1. Preheat oven to 350*F. Line a baking sheet with parchment paper.
2. Process almonds in food processor for about 30 seconds, or until a coarse meal has formed. Almonds should not have clumps, but should not feel oily.
3. In a large mixing bowl, combine ground almonds with maple syrup, canola oil and fruit preserves. Stir together until wet ingredients are well incorporated.
4. Evenly mix in nuts, seeds, etc.
5. Transfer mixture onto baking sheet and bake for about 20 minutes, tossing every 5-7 minutes. Granola should be slightly browned when done, it will crisp up once cooled.
Information
Category

Breakfast/Brunch, Granola