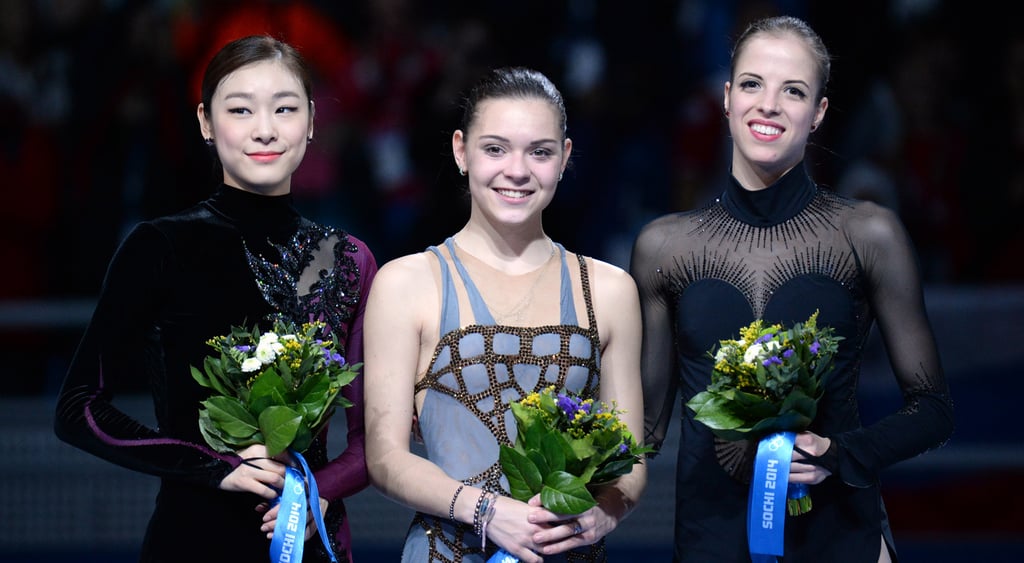 Source: YURI KADOBNOV/ Getty Images [1]
Was last night's figure skating competition rigged [2]? A lot of people think so after Russia's

Adelina

Sotnikova scored the gold away from South Korea's Yuna Kim, whom many believe gave the better, flaw-free performance. There's even an online petition to investigate the scoring [3], which has already amassed over 1 million signatures.
Despite the protests, the IOC says that it just comes down to the complicated rules of scoring [4], which reward more complicated moves, even if they are done with less grace or have a slight stumble.
A man was arrested in Australia after he groped Modern Family star Sarah Hyland [5] at an event.
See the $80,000 worth of swag that Oscar nominees will receive [6] at the Academy Awards. The bags include vouchers for "genital tissue rejuvenation" for women and a maple tree.
Michelle Obama joined Jimmy Fallon [7] on The Tonight Show last night [8] and made everyone laugh with their "Ew!" sketch with Will Ferrell [9]. Watch below.
The death toll in the Venezuelan protests [10] has risen to 6.
Meanwhile, the Ukrainian president is reportedly close to cutting a deal with protesters [11] to help end the violence.
The US women's Olympic hockey team scored the silver medal [12] after a fierce final match with Canada, who won the gold.
In other Olympic news, American Maddie Bowman [13] became the first woman to win a gold medal in the half-pipe competition.
A woman from Knoxville, TN, approached a news crew reporting on a stabbing to admit that she was the daughter of the victim and that she had been the one who stabbed her. Watch the weird confession below.
Elizabeth Olsen admitted that Ashley Olsen is her favorite sister [14] after Mary-Kate forgot her birthday.
Aberdeen, WA, celebrated its first-ever Kurt Cobain Day [15] on Wednesday.
Trending on Google: Bree Walker, an ex-TV anchor, and her mugshot [16] have gone viral after she was arrested for a DUI.
The world's largest oyster [17] is the size of man's size-11 shoe. The more you know.
Your daily dose of cute: it's Friday so let's all celebrate by looking at a baby giving a dog a hug.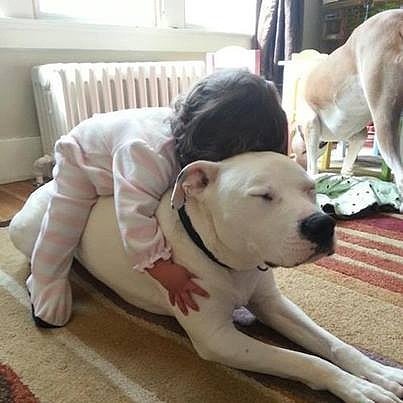 Source: Imgur [18]