From the looks of it, Patrick Schwarzenegger had a blowout vacation in Miami Beach, FL, over the weekend. He chilled by the pool, took a stroll on the boardwalk, and totally hit it off with a few women. But there's a lot more to Patrick than his social skills, handsome face, and chiseled body. Patrick, 20, took the vacation during a break from his studies at the University of Southern California, which is located close to his family home in LA. The son of Arnold Schwarzenegger [1] and Maria Shriver, President John F. Kennedy's niece, it's no wonder he has an intriguing personality. Although there's no denying he takes after his father in many ways — just look at that bone structure! — it seems he also inherited the attention-grabbing charisma and other standout traits that run deep in Maria's family. Keep reading to see all the ways he reminds us of a modern-day Kennedy!
He's a knockout.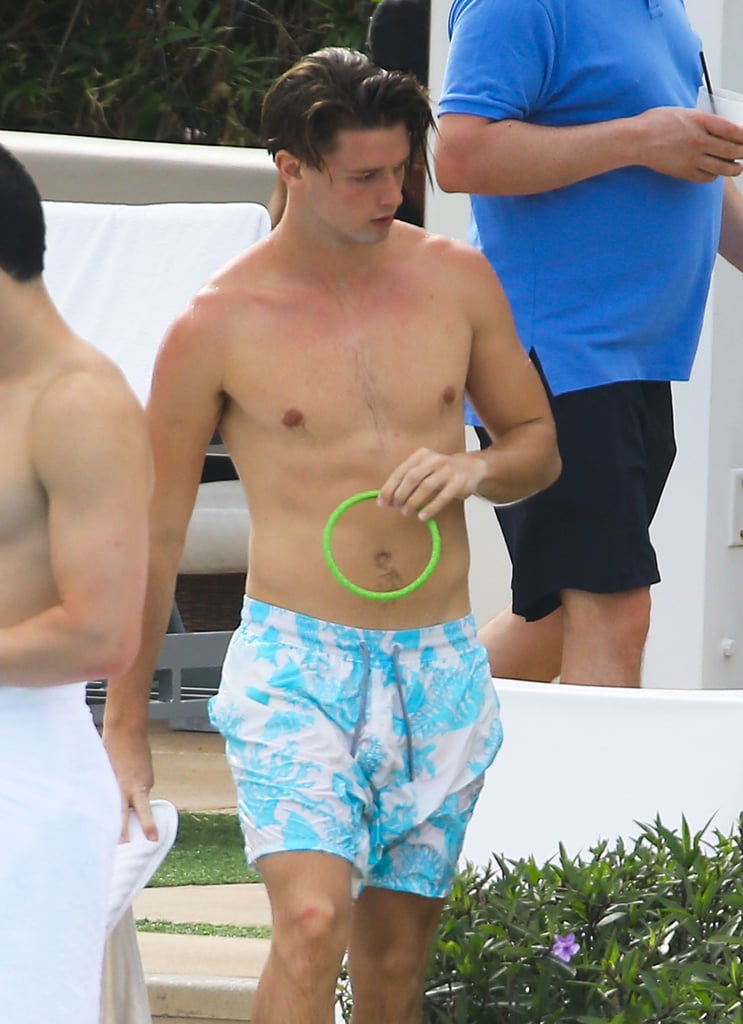 He's preptastic.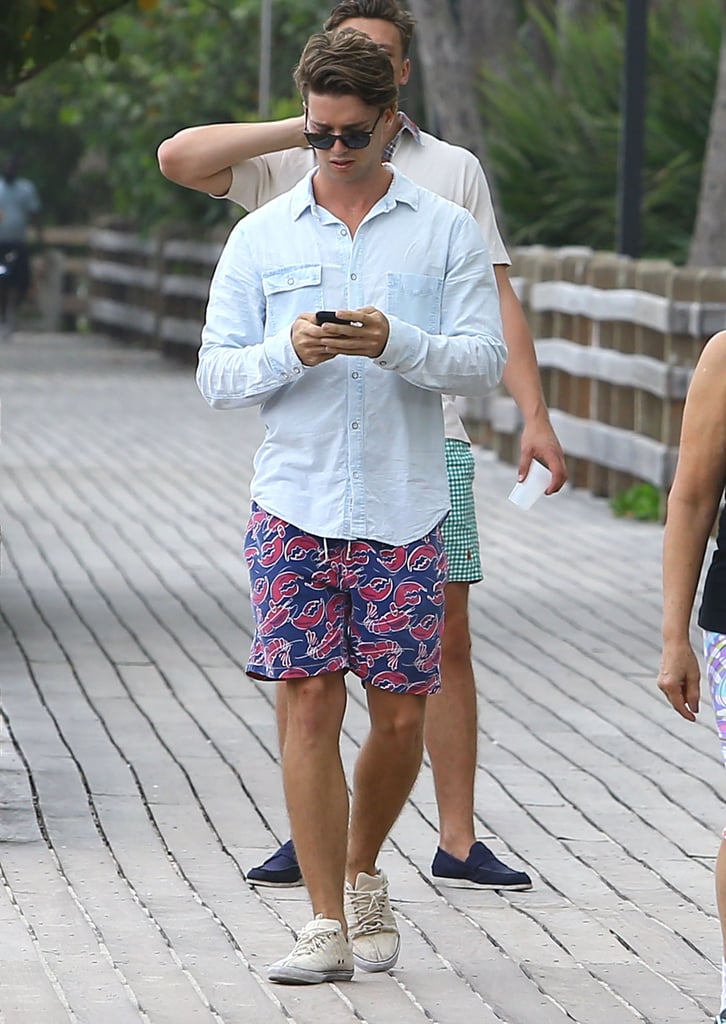 He's totally huggable.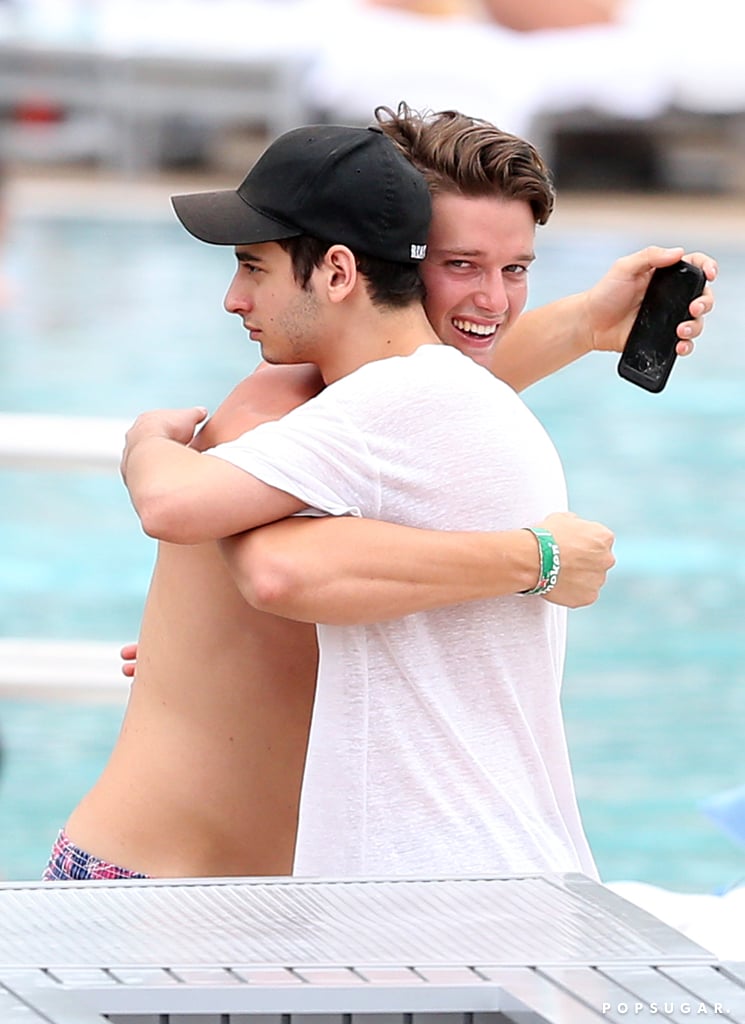 He's playful.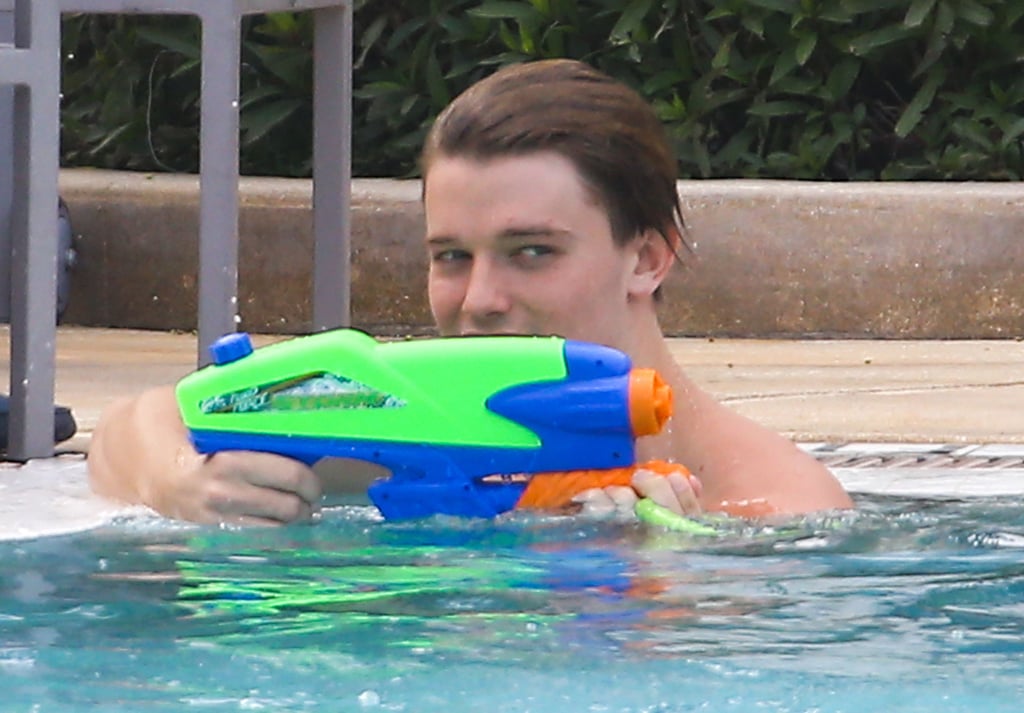 Women love him.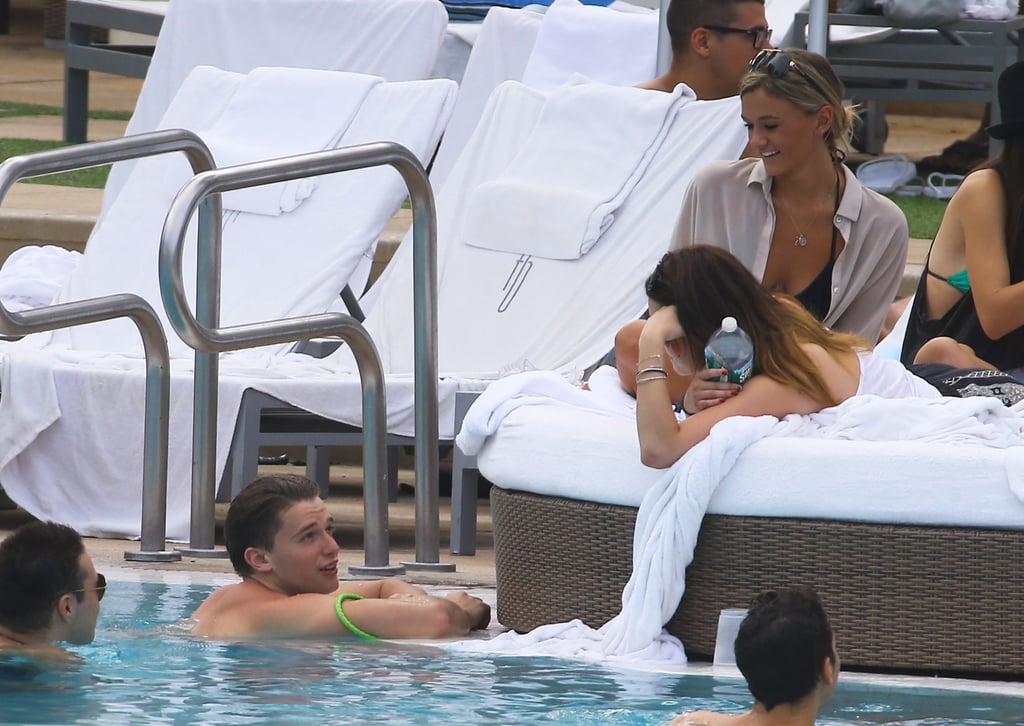 And they love to feed him.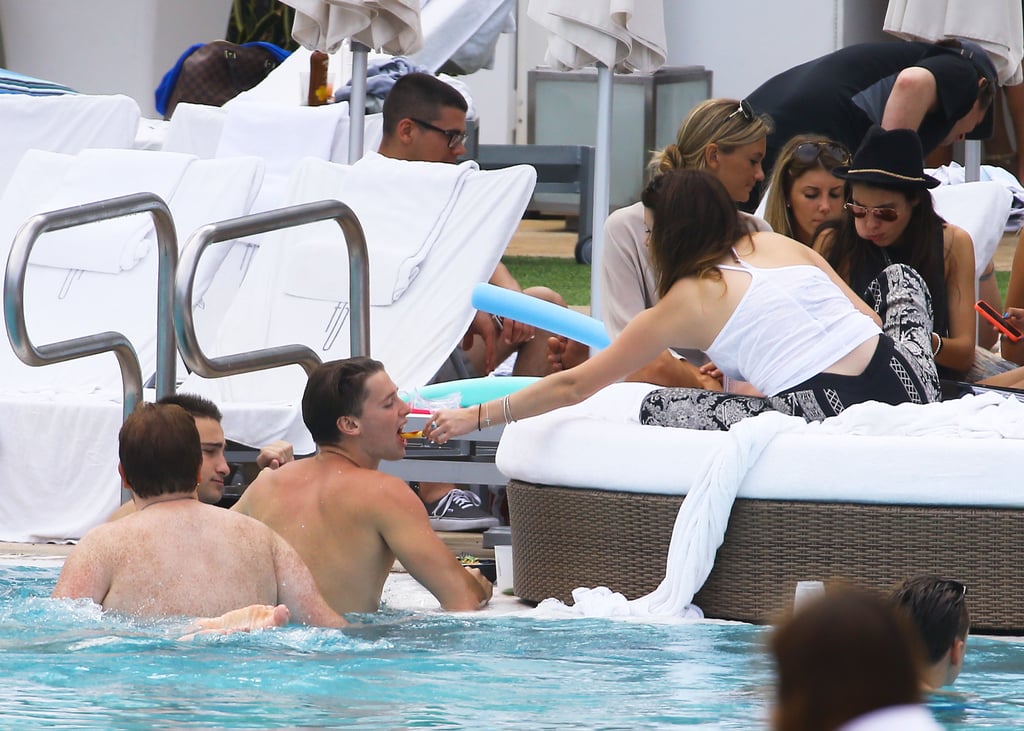 He's curious.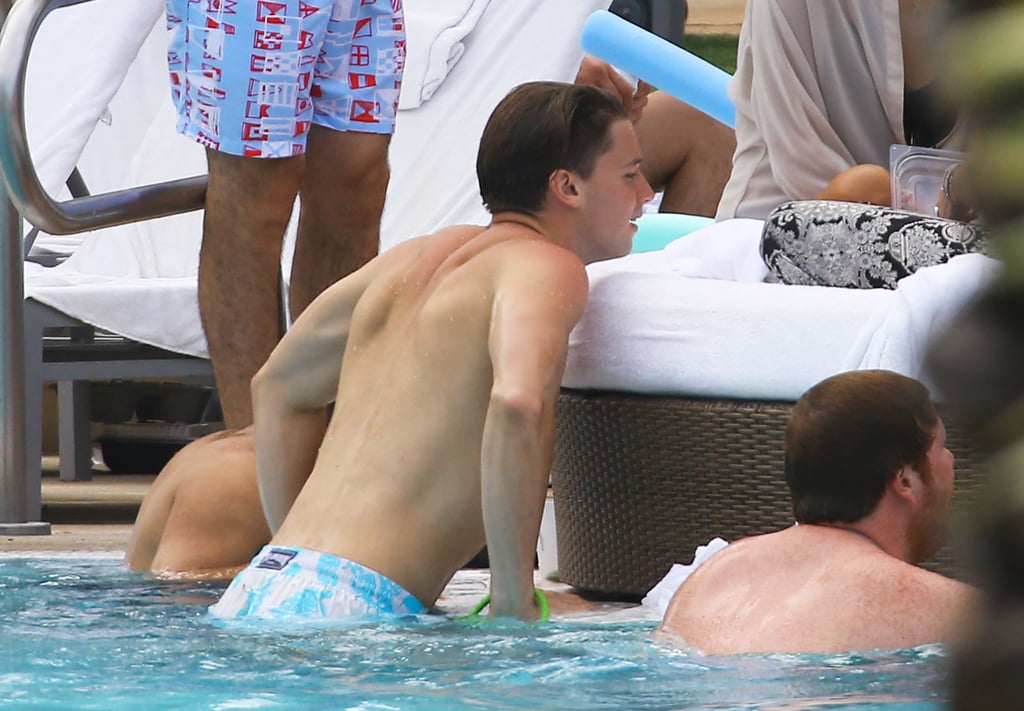 He's got a great sense of humor.
His smile is infectious.