It's been almost a month since the Grammy Awards, or, as we like to call it, the fateful night we first met Pharrell's very large hat [1], which was designed by Vivienne Westwood. Since then, it's been a whirlwind romance — the two have been spotted strutting their stuff on multiple red carpets, mingling with other celebrities [2], and stealing the spotlight on stage [3]. The more we've see them together, the more we've come to accept that Pharrell and his hat are here to stay.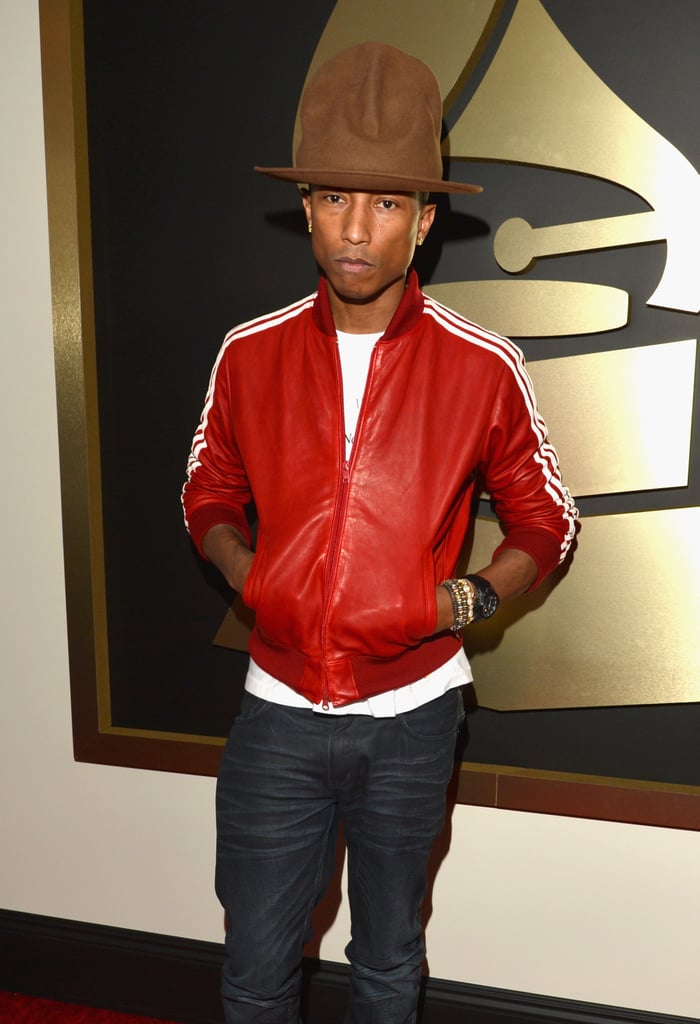 Pharrell and his hat first went public with their relationship at the 2014 Grammy Awards.
The couple performed on stage with Robin Thicke during a Grammys gala.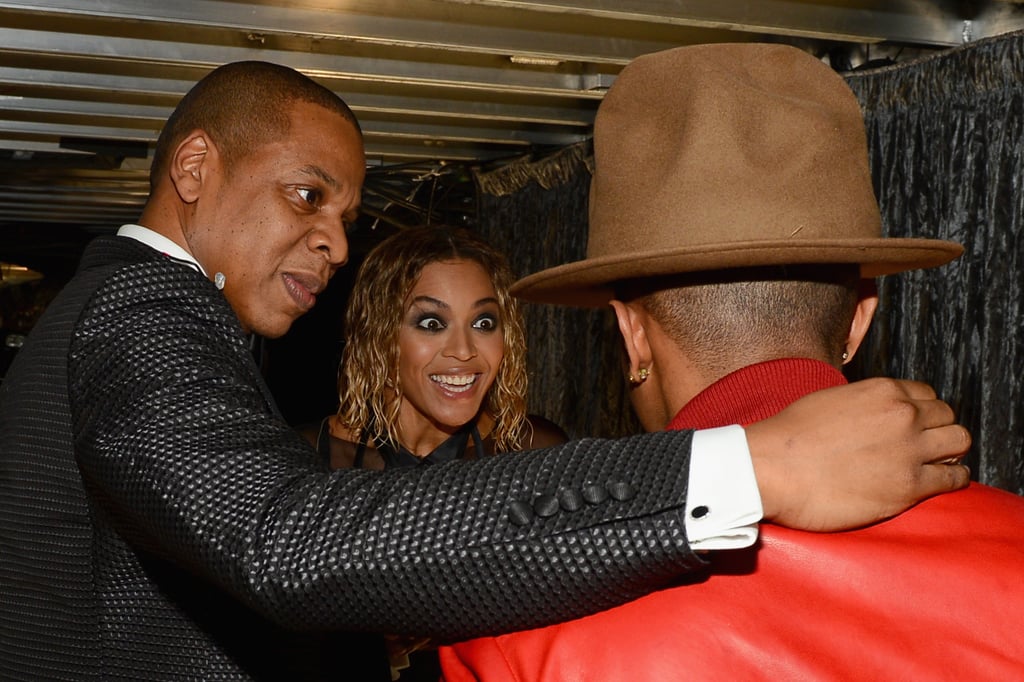 Beyoncé and Jay Z were quick to plan a double date with Pharrell and his hat.
Pharrell, his hat, and Cyndi Lauper are all examples of things that just want to have fun.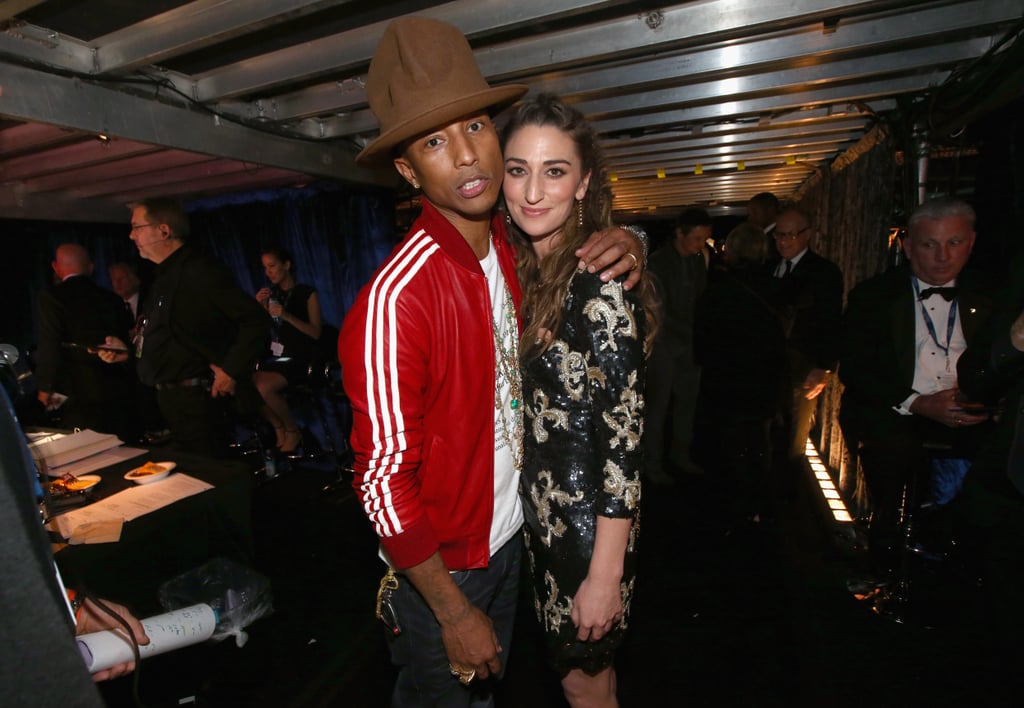 Pharrell took his hat backstage, where they posed with Sara Bareilles.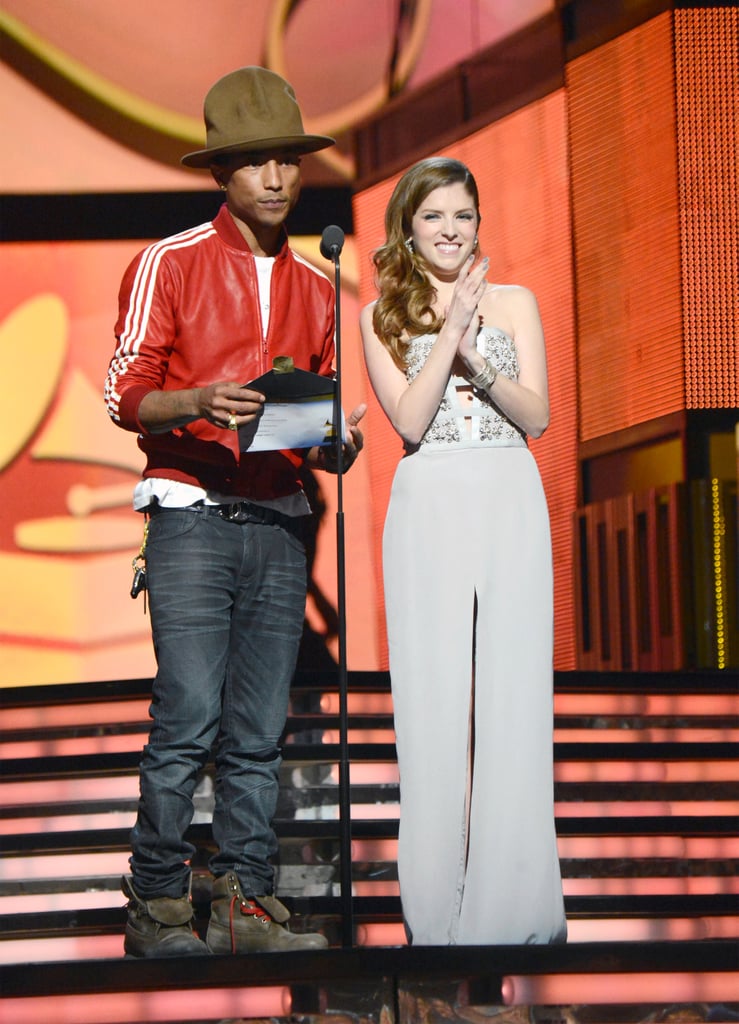 Pharrell's hat looked thrilled to be presenting alongside Anna Kendrick [4].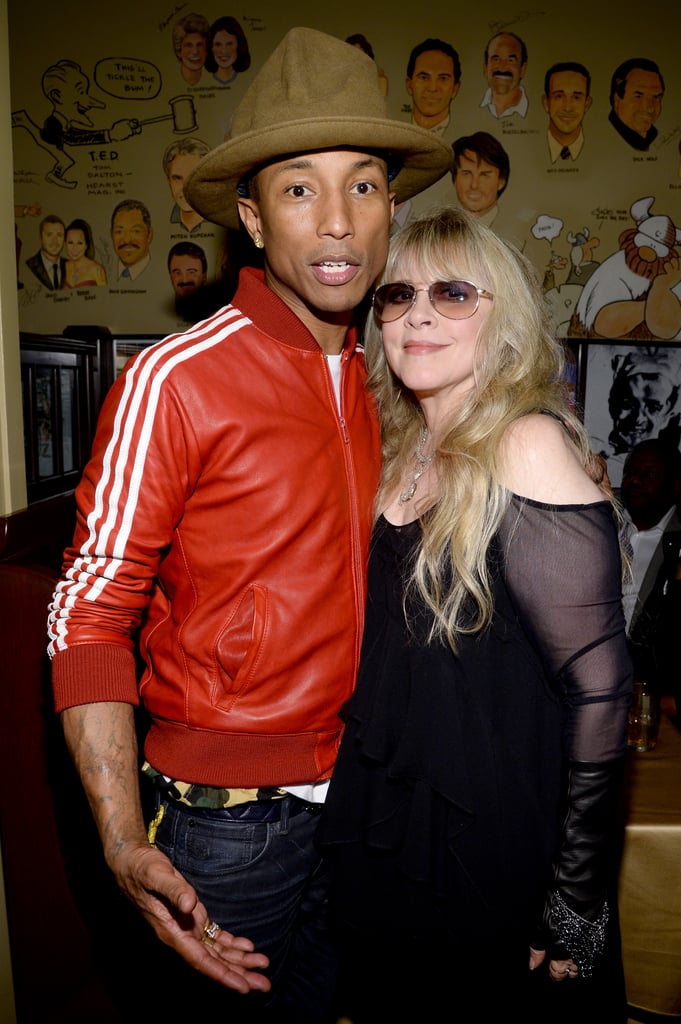 The two got candid with legendary performer Stevie Nicks.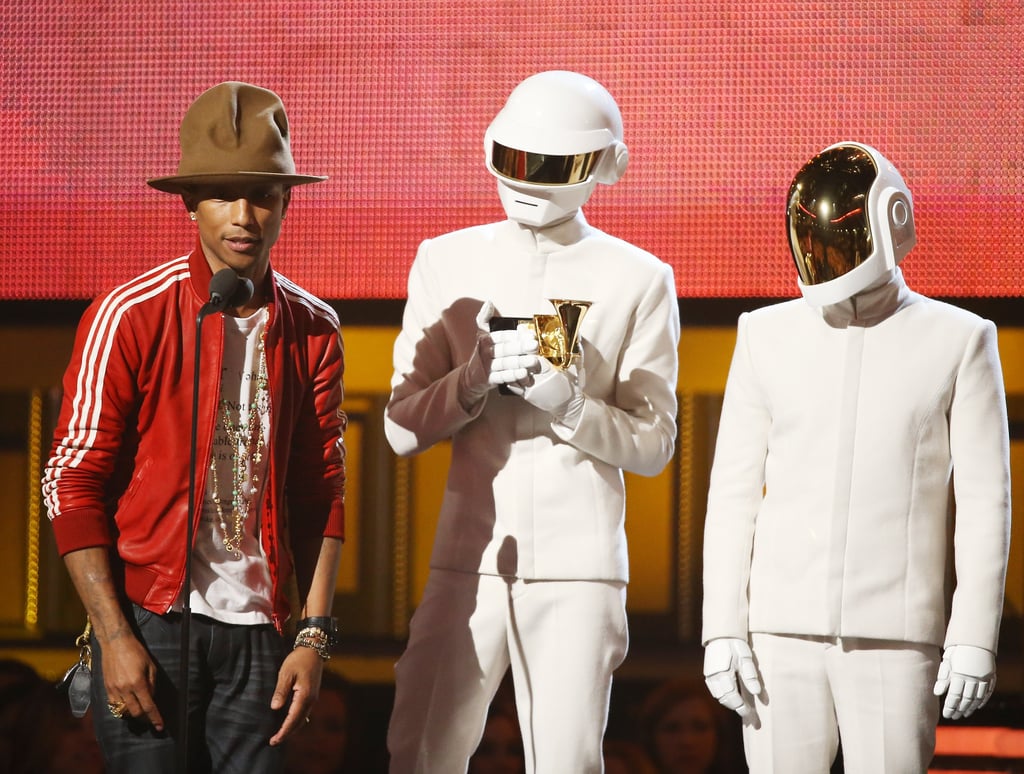 Grammys night was one to remember for Pharrell and his hat. The couple joined Daft Punk to accept an award.
The hat brought down the house with Pharrell and Stevie Wonder during a Grammys salute to The Beatles.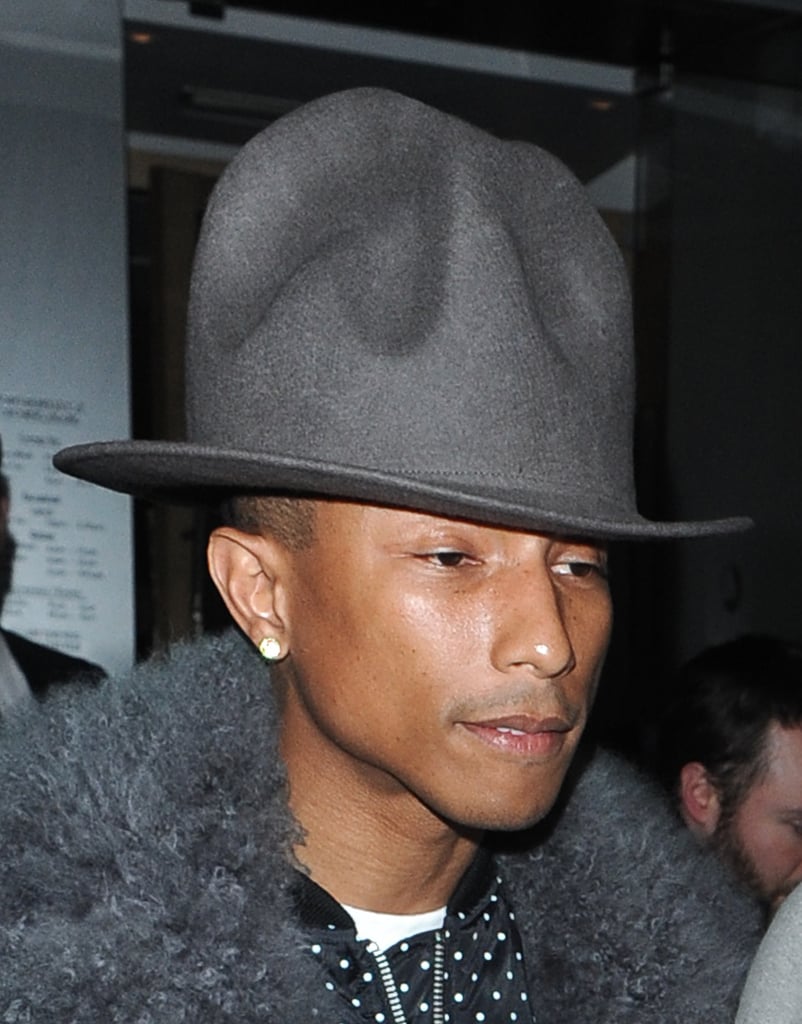 Pharrell was spotted out in London with his hat at the beginning of the month. The two switched up their look with matching shades of gray.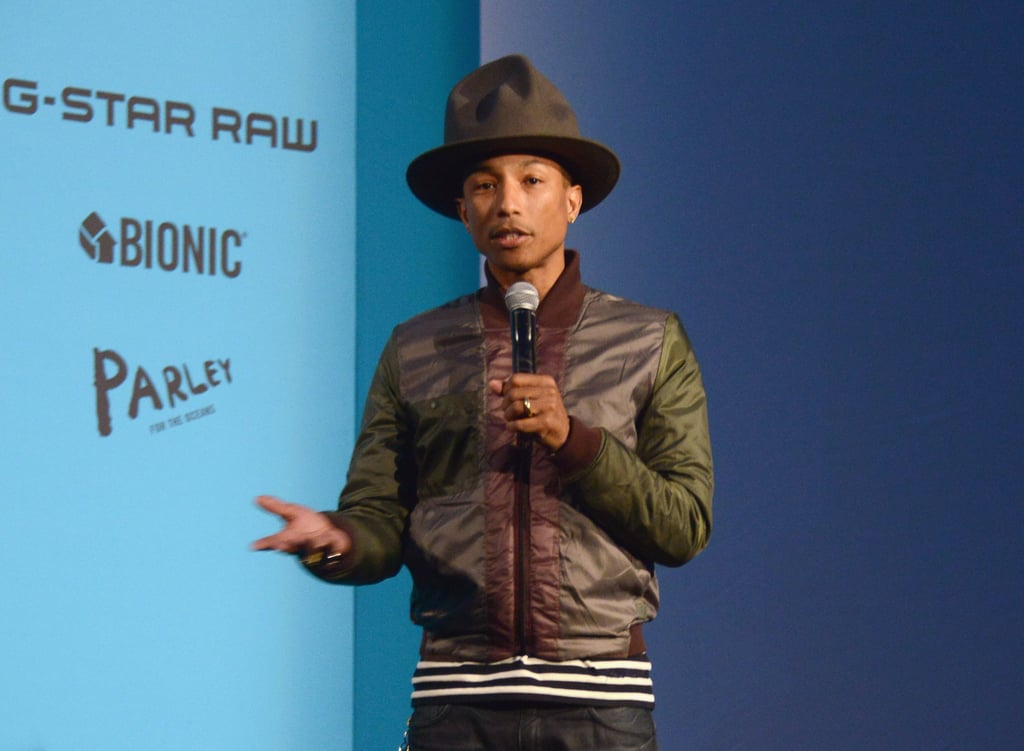 Pharrell and his hat made an appearance together in NYC.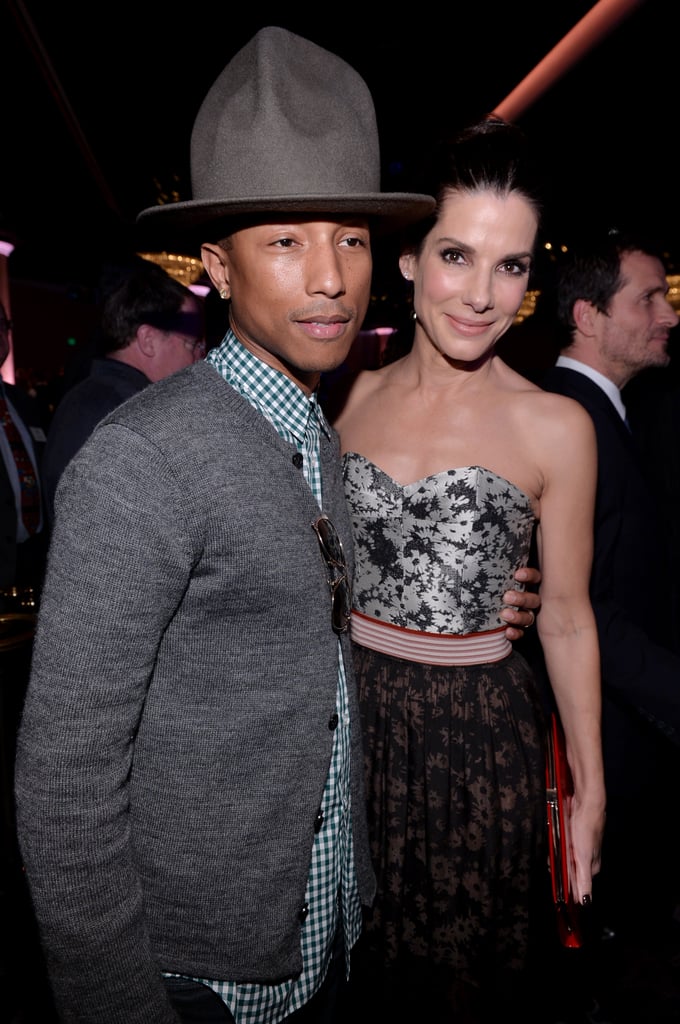 Pharrell and Sandra Bullock [5] posed together at the Oscars Nominees Luncheon, and his hat photobombed them at the last second!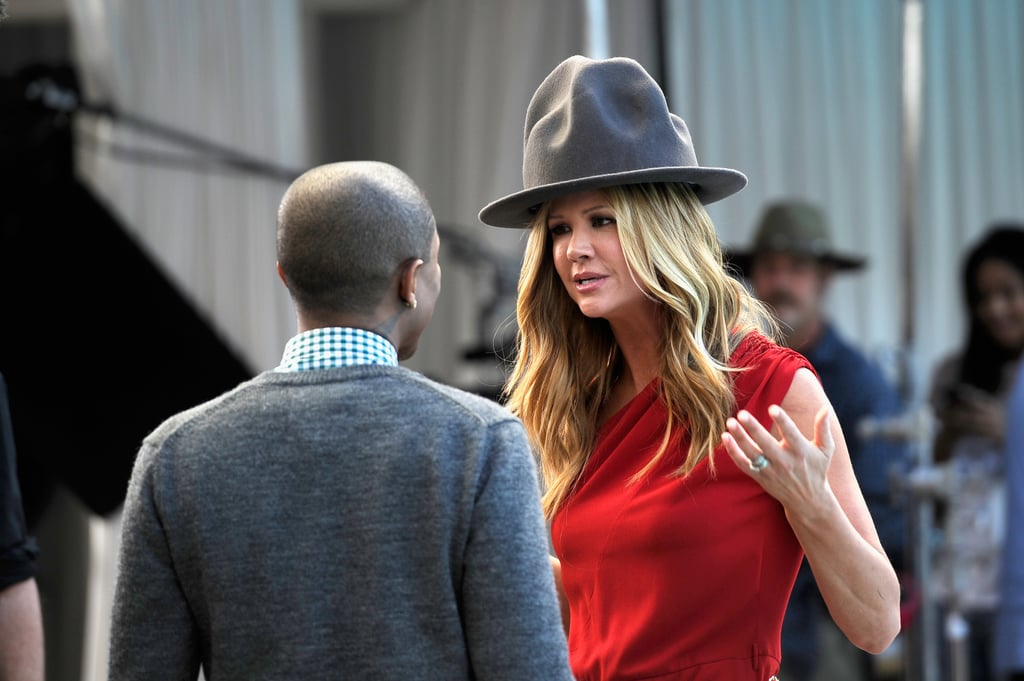 Nancy O'Dell got up close and personal with the new couple.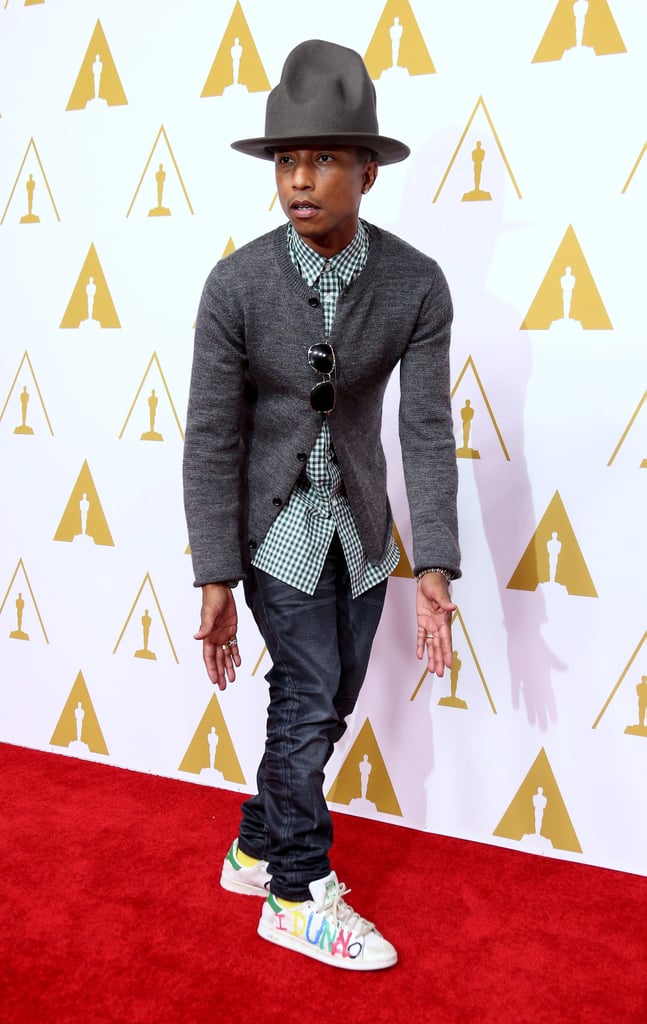 Pharrell brought his go-to date along to the Oscars Nominees Luncheon earlier in February.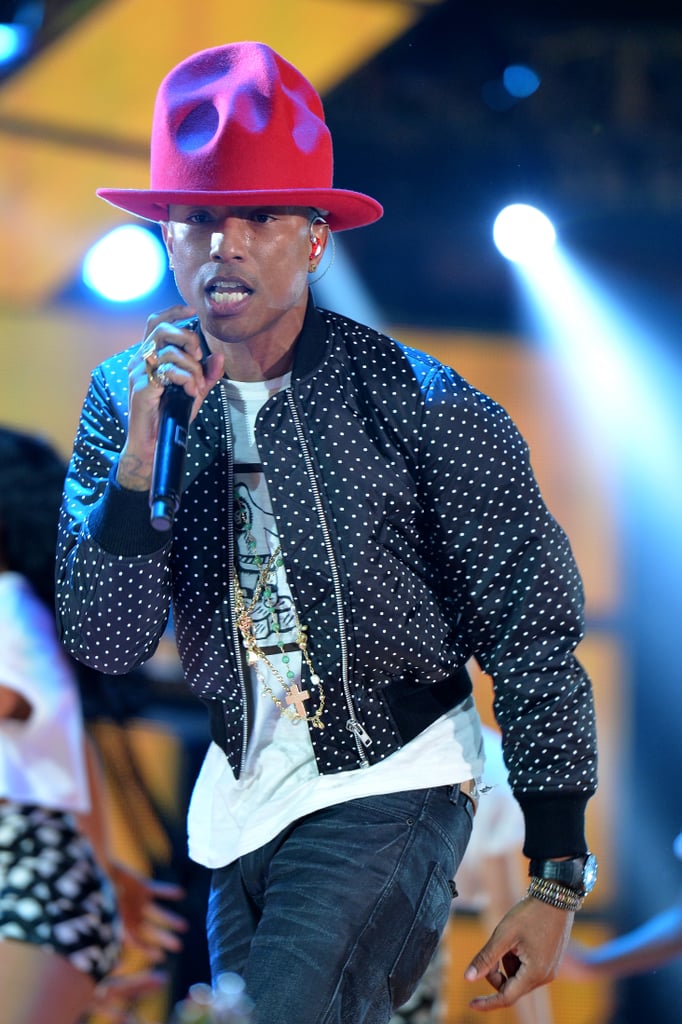 The hat showed off its colorful personality while Pharrell performed at the 63rd NBA All-Star Game in New Orleans.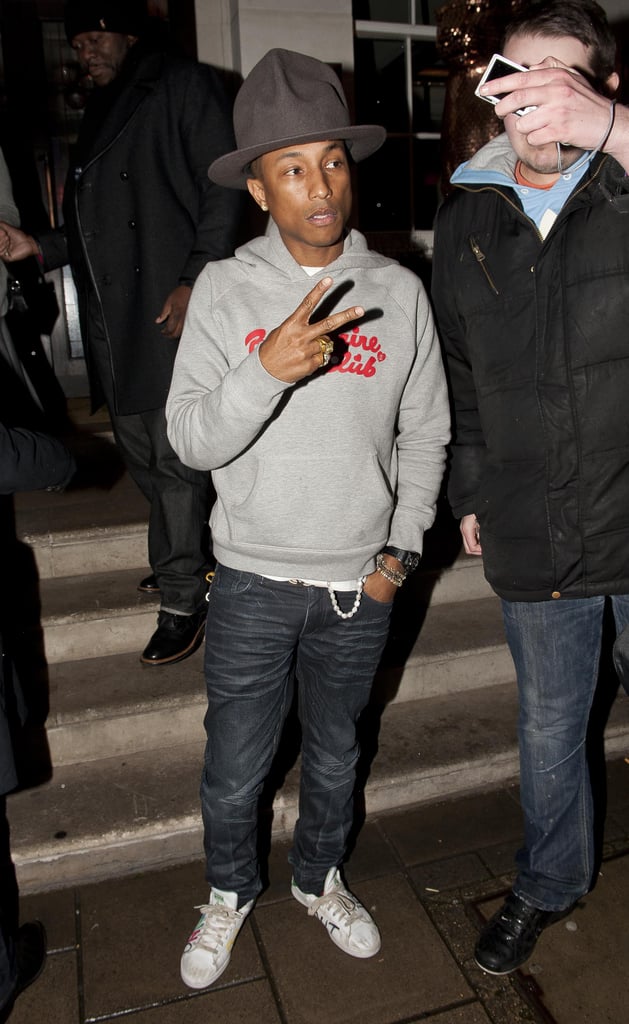 Just last week, Pharrell was spotted out in London, again with his wide-brimmed beau.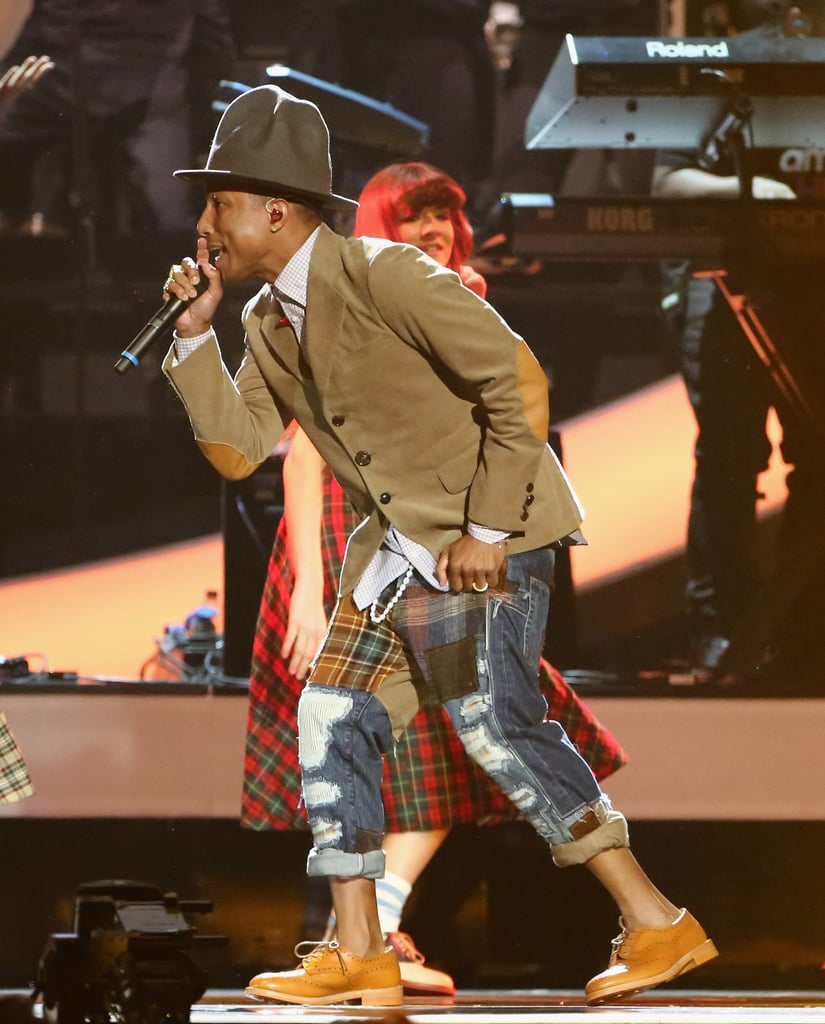 The dynamic duo brought down the house at the 2014 Brit Awards.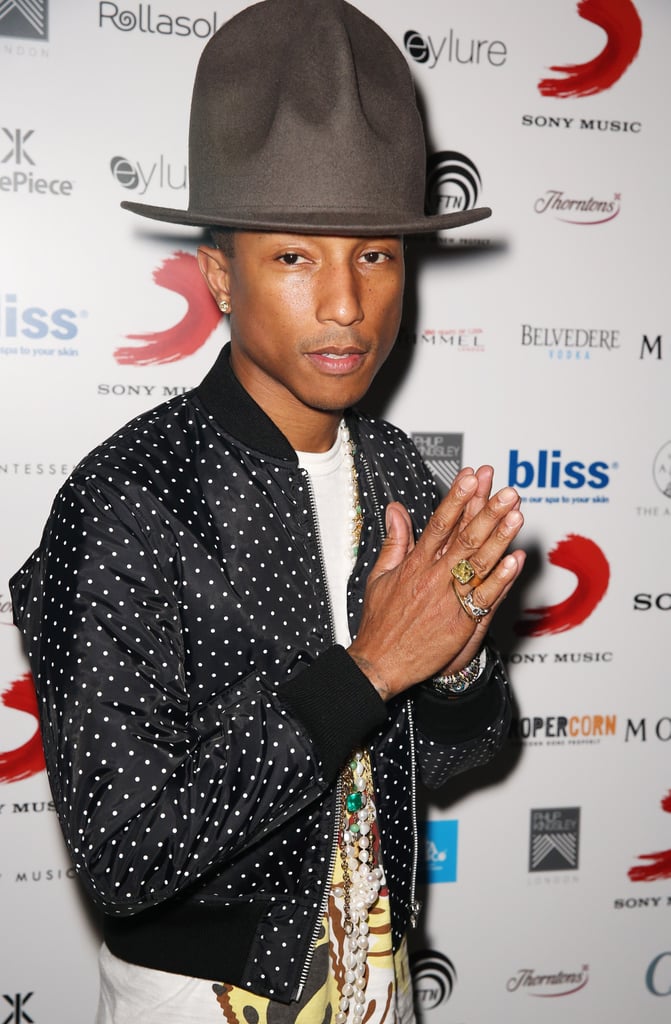 Pharrell and the hat let loose when they stopped by an afterparty for the Brit Awards.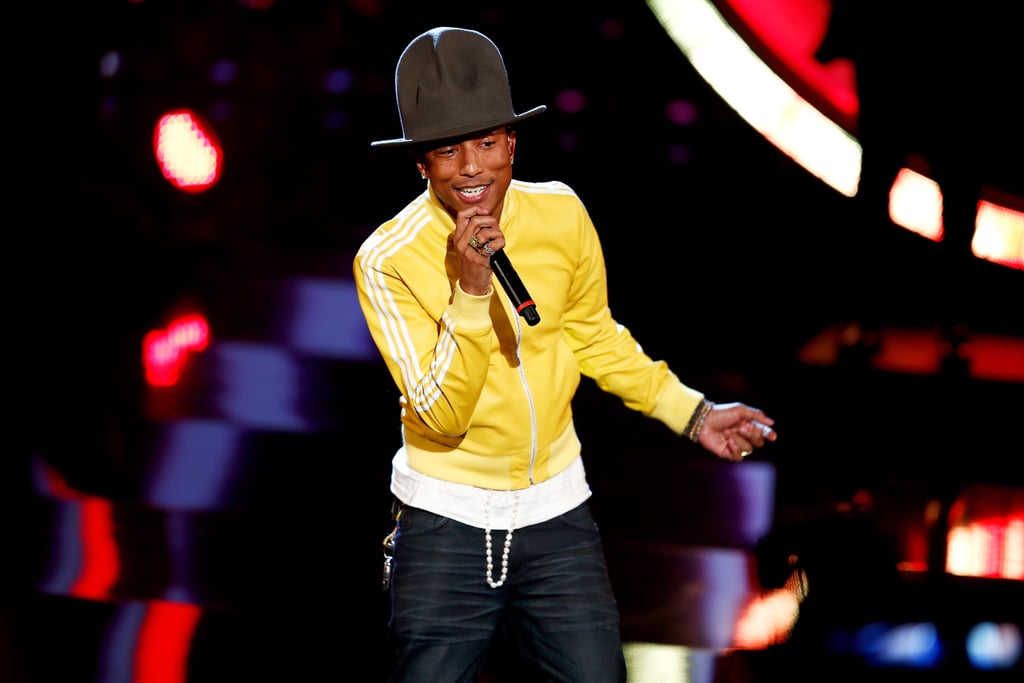 Pharrell's hat ironed out its international appeal when the two made an appearance on a German TV show.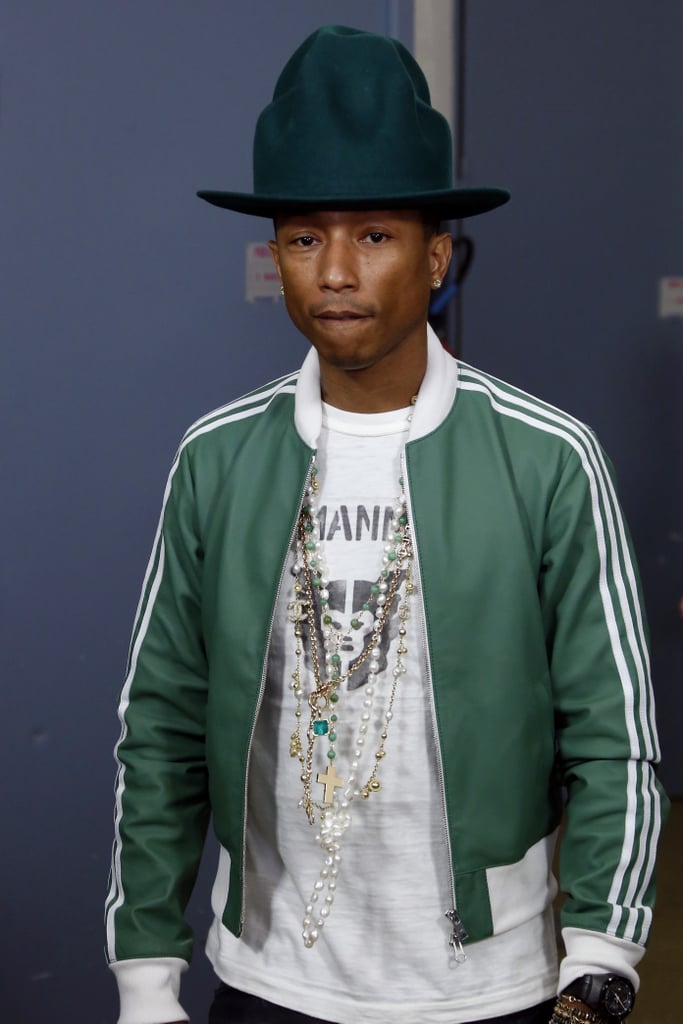 A month later, the two are still going strong. Pharrell's hat joined him at a press conference in Paris on Monday.