Disneyland has attracted plenty of celebrities over the years, from Gisele Bündchen [1] and Tom Brady [2] to Olivia Wilde [3] and Jason Sudeikis. Earlier this month, Millie Brown got in on all the spooky fun at Disney World's Halloween [4] festivities, while Gwen Stefani [5] got festive in Disneyland alongside Donald Duck. Get in the Disney spirit by taking a look at all the celebrities who have visited the happiest place on Earth, then check out sweet pictures of famous families at the magical parks. [6]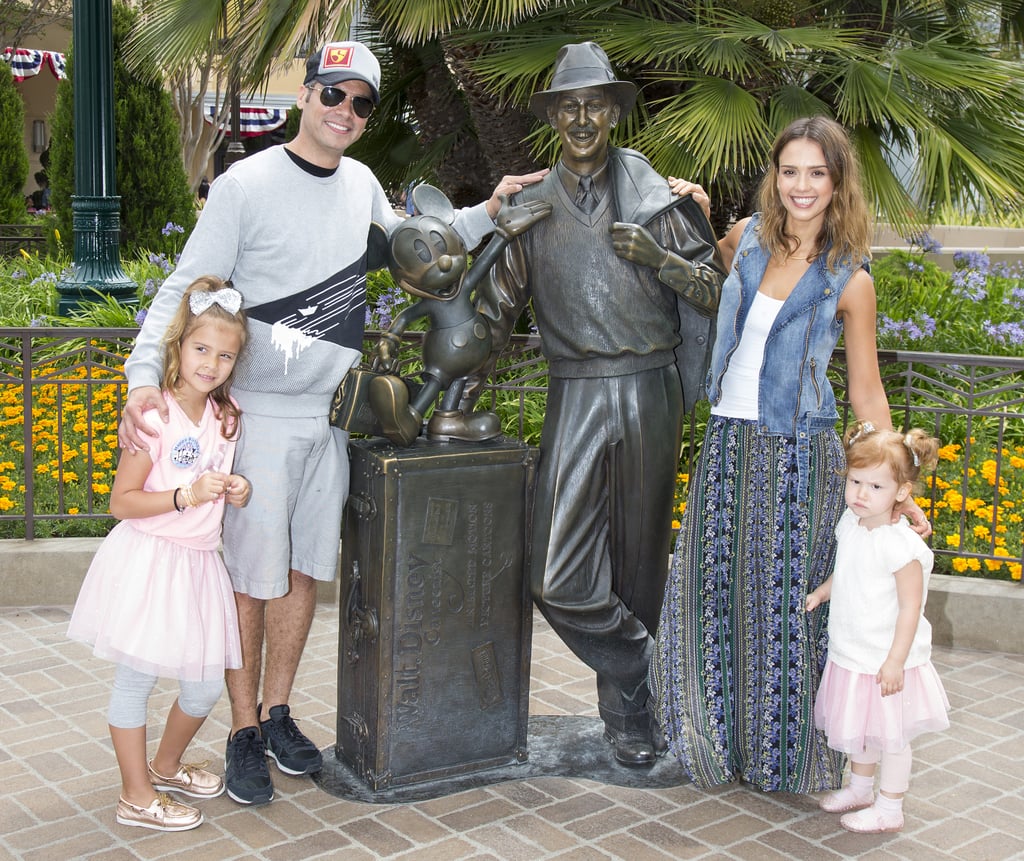 Jessica Alba [7] and Cash Warren celebrated their daughter Honor's birthday by taking the whole family to Disneyland in June 2014.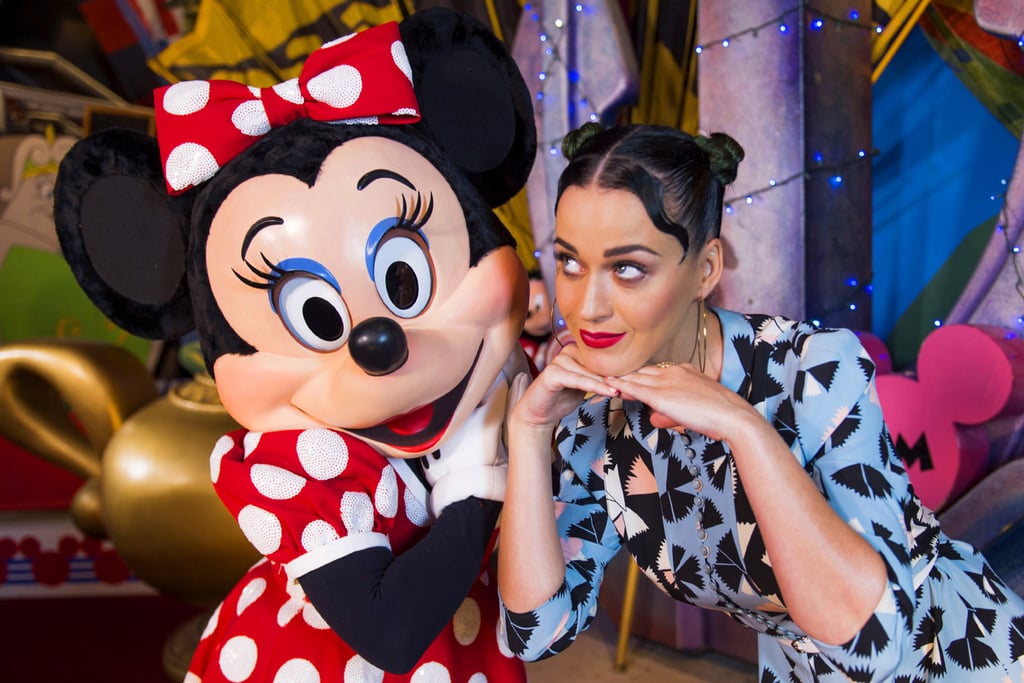 Katy Perry [8] celebrated the Fourth of July at Walt Disney World Resort in Florida in 2014.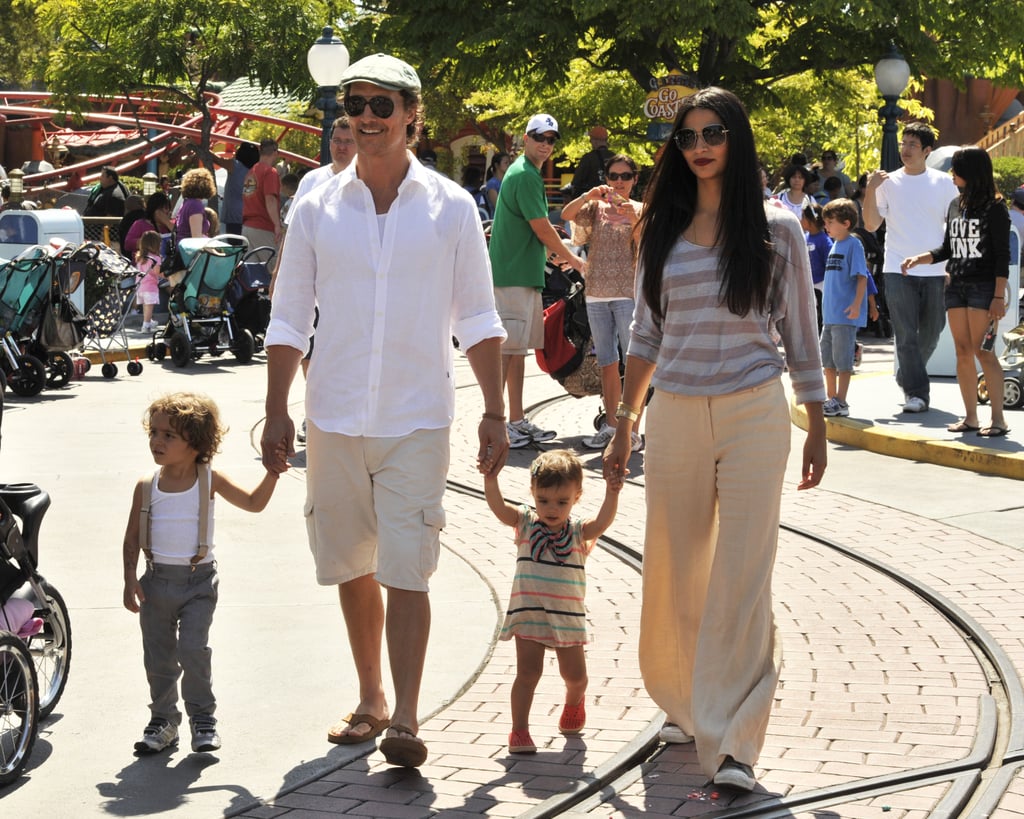 Matthew McConaughey [9] and Camila Alves took Levi and Vida to the "Happiest Place on Earth" in June 2011.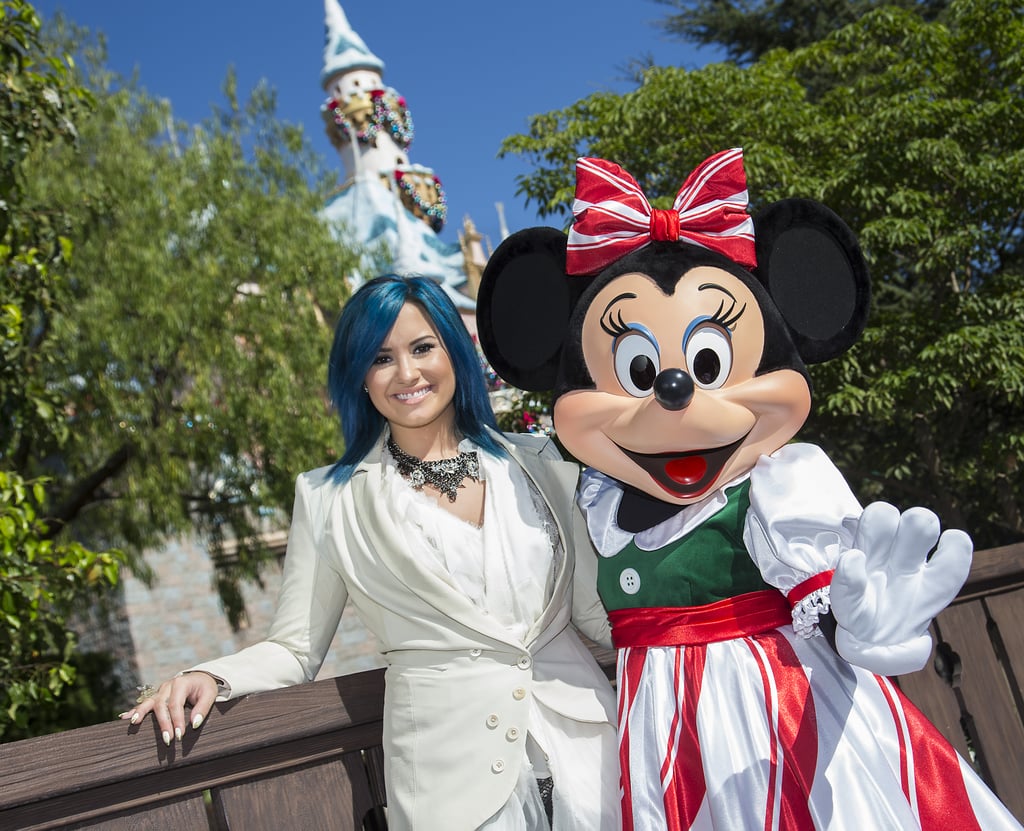 In November 2013, Demi Lovato made an early Christmas-themed stop at the park.
Eric Stonestreet got to hold onto Mickey Mouse's Fantasia hat when he met up with the famous mouse at the park in January 2014.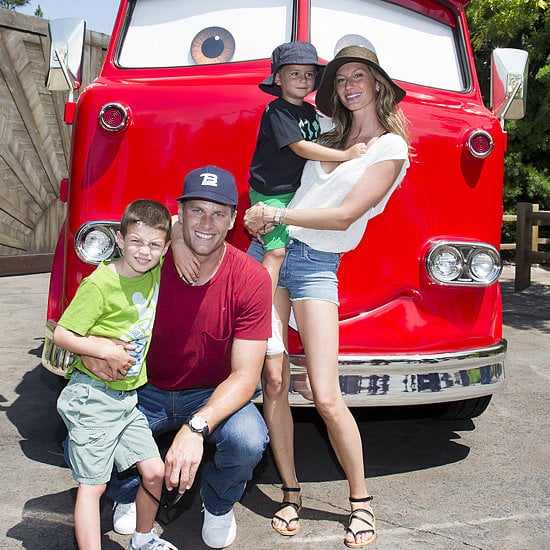 Gisele Bundchen and Tom Brady [10] took their sons, Jack and Benjamin, to Disneyland in July 2013.
Penelope Cruz [11] dressed up with Mickey for the May 2011 premiere of Pirates of the Caribbean: On Stranger Tides.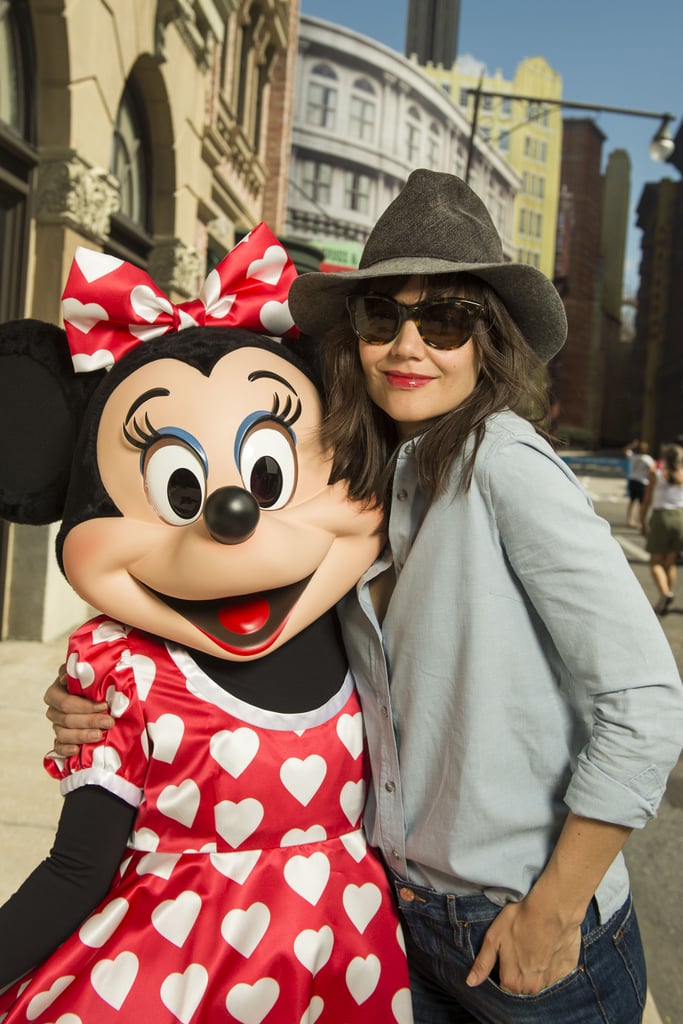 Minnie Mouse looked super psyched to see Katie Holmes [12] at Walt Disney World in March 2014.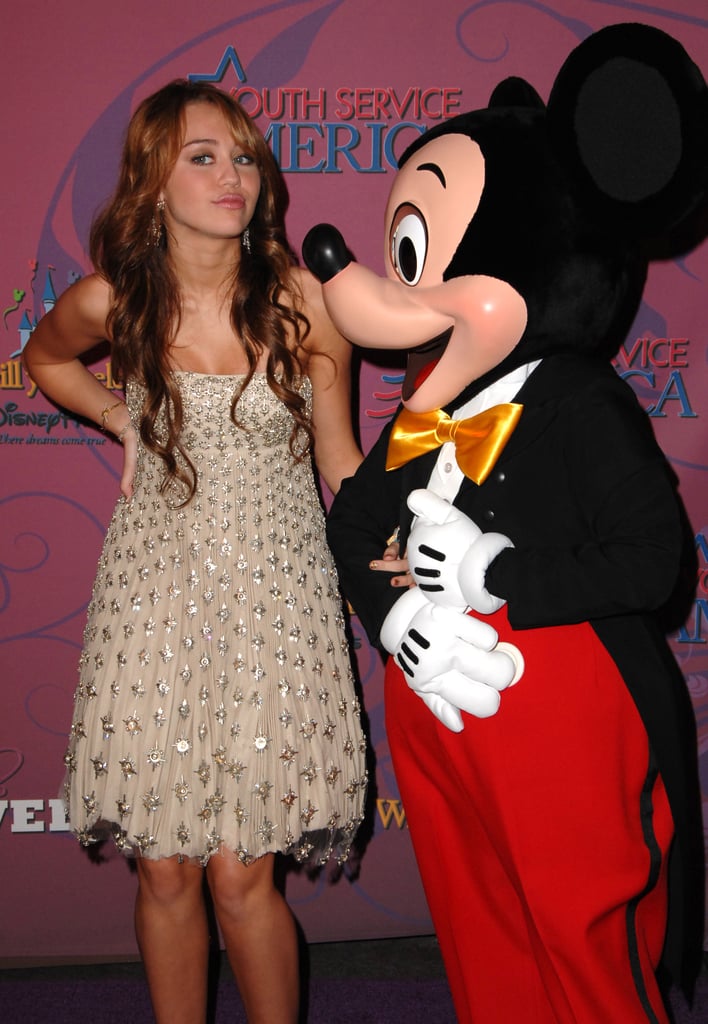 Miley Cyrus [13] celebrated her 16th birthday with Mickey in October 2008.
Amanda Peet [14] and her daughter, Frances, posed with a princess during a January 2011 trip.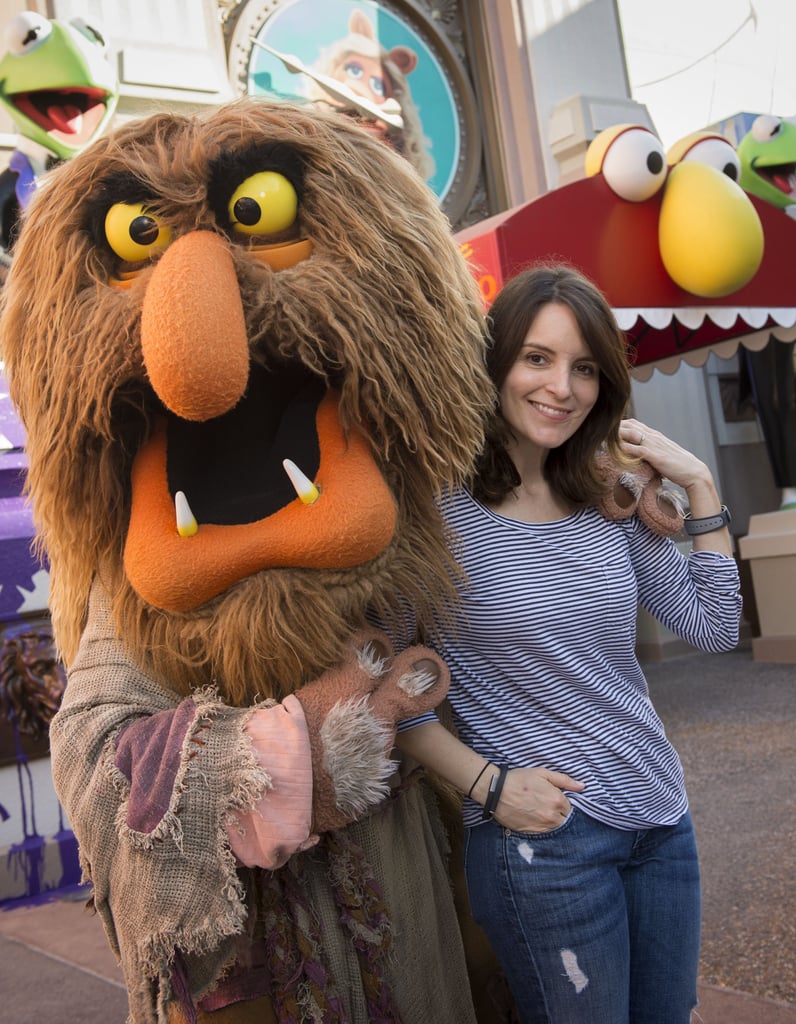 Tina Fey [15] cuddled up to Sweetums during her Sunday fun day at Walt Disney World in March 2014.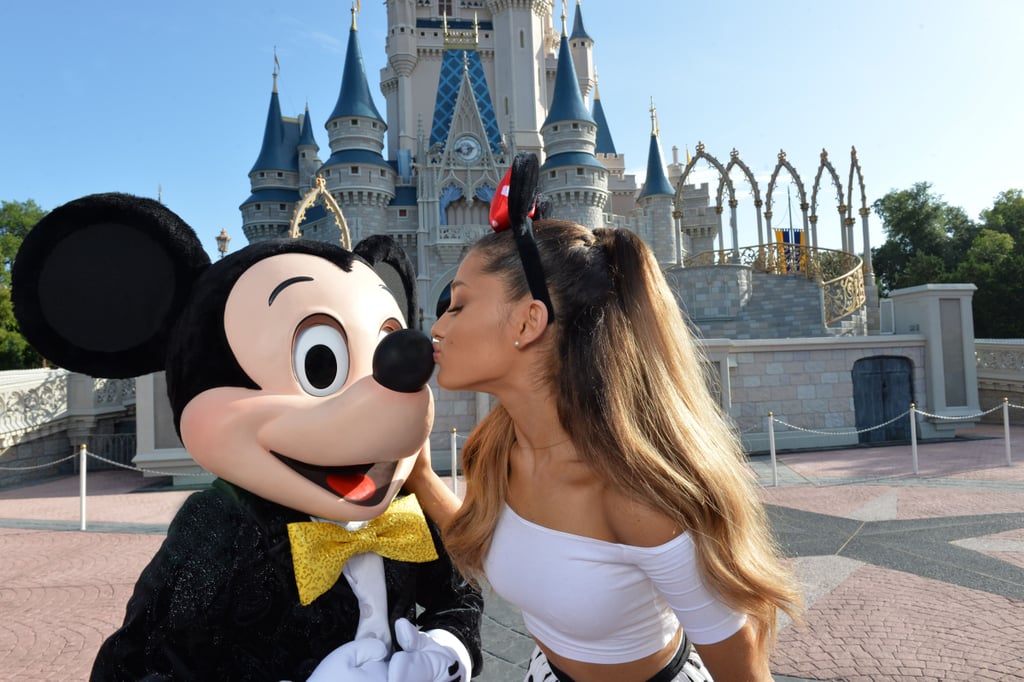 Ariana Grande celebrated her 21st birthday by kissing Mickey Mouse in June 2014.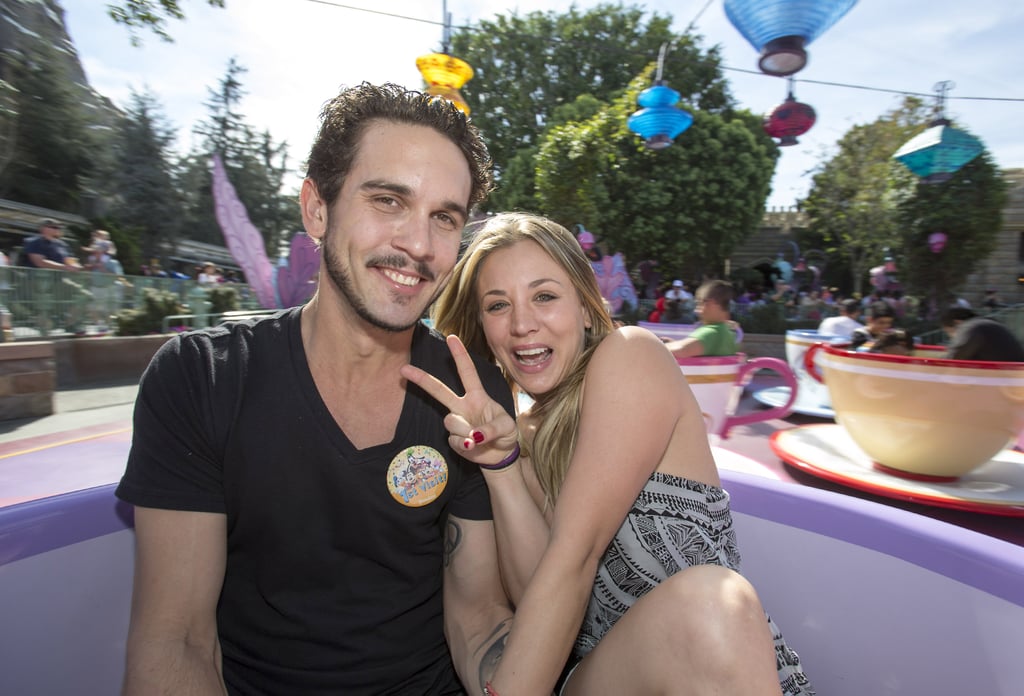 Kaley Cuoco and Ryan Sweeting took a teacup ride at Disneyland in February 2014.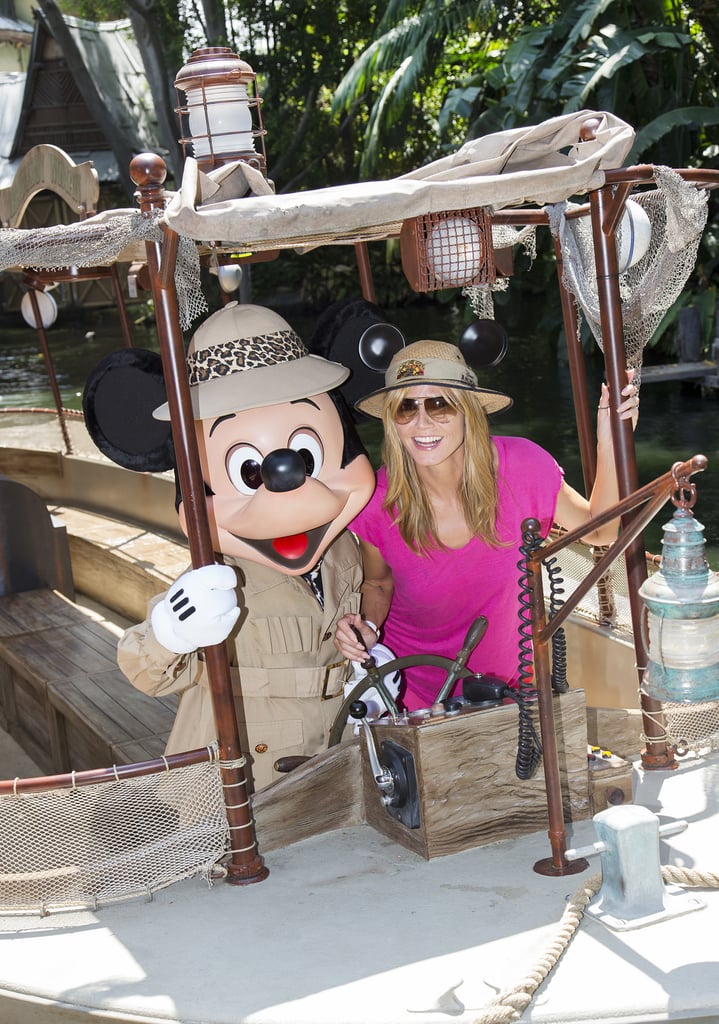 Heidi Klum [16] took a jungle cruise with Mickey Mouse in May 2014.
Matt and Luciana Damon posed for a picture with Mickey Mouse in April 2011.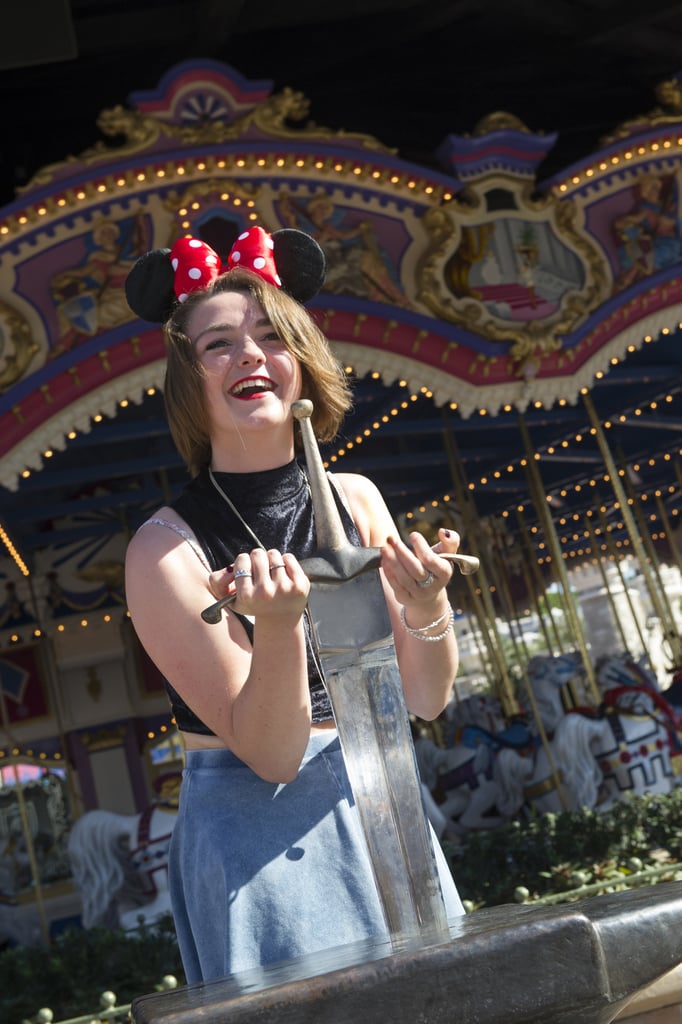 Game of Thrones star Maisie Williams wore Minnie Mouse ears during her August 2013 trip to Disneyland.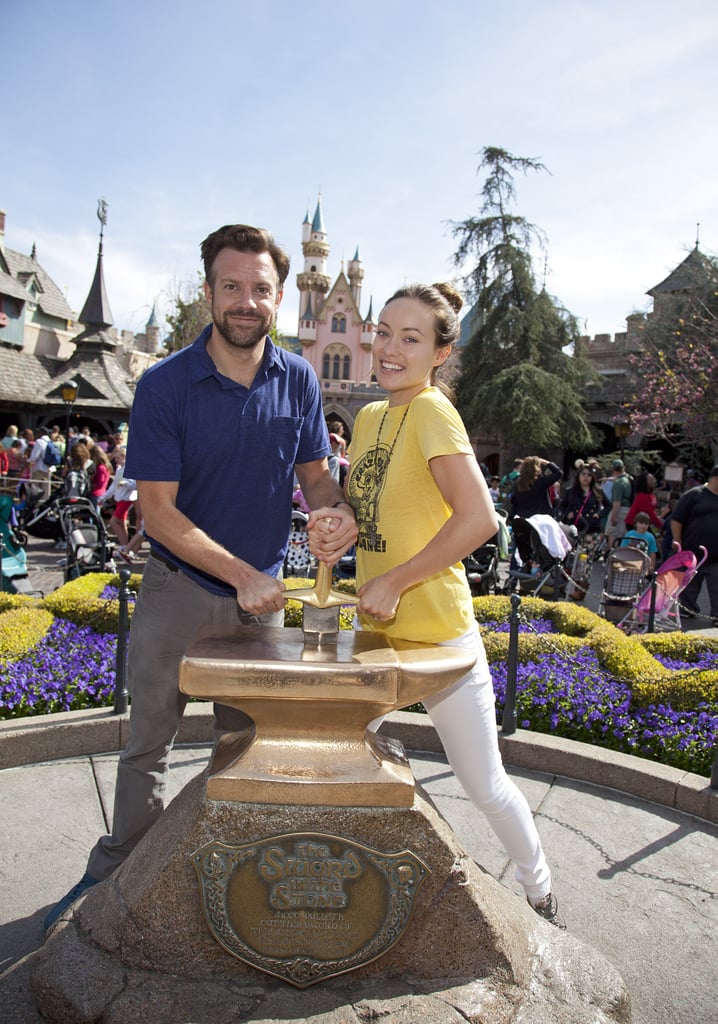 Jason Sudeikis and Olivia Wilde [17] tried their hand at removing the Sword in the Stone during a March 2013 trip to Disneyland.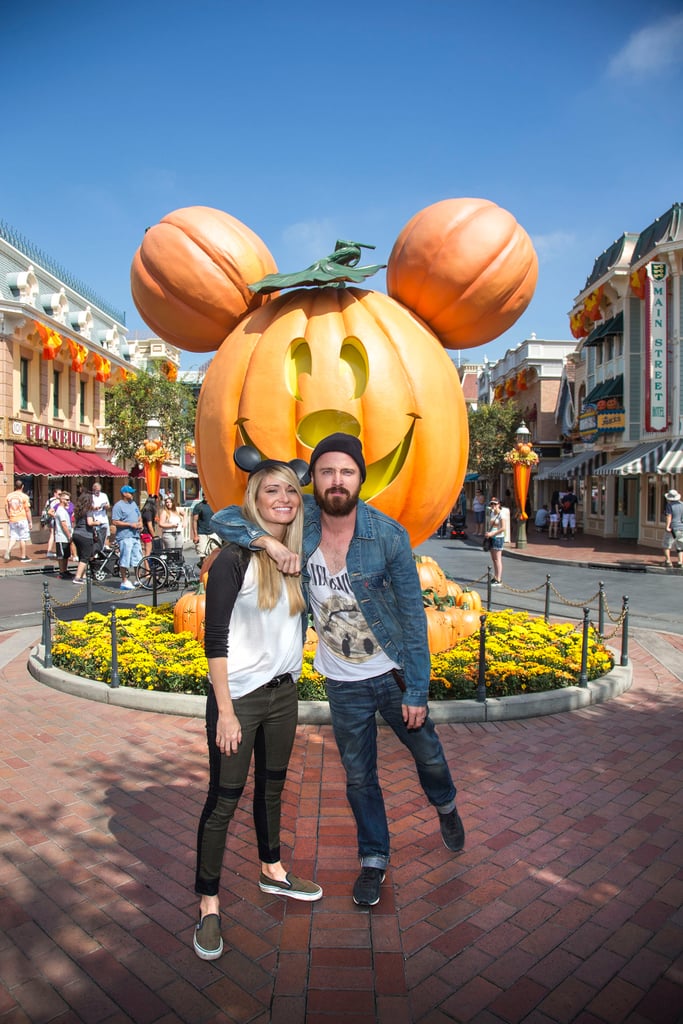 Aaron Paul and his wife, Lauren Parsekian, got into the spirit at Disneyland for their Halloween [18] celebrations in September 2013.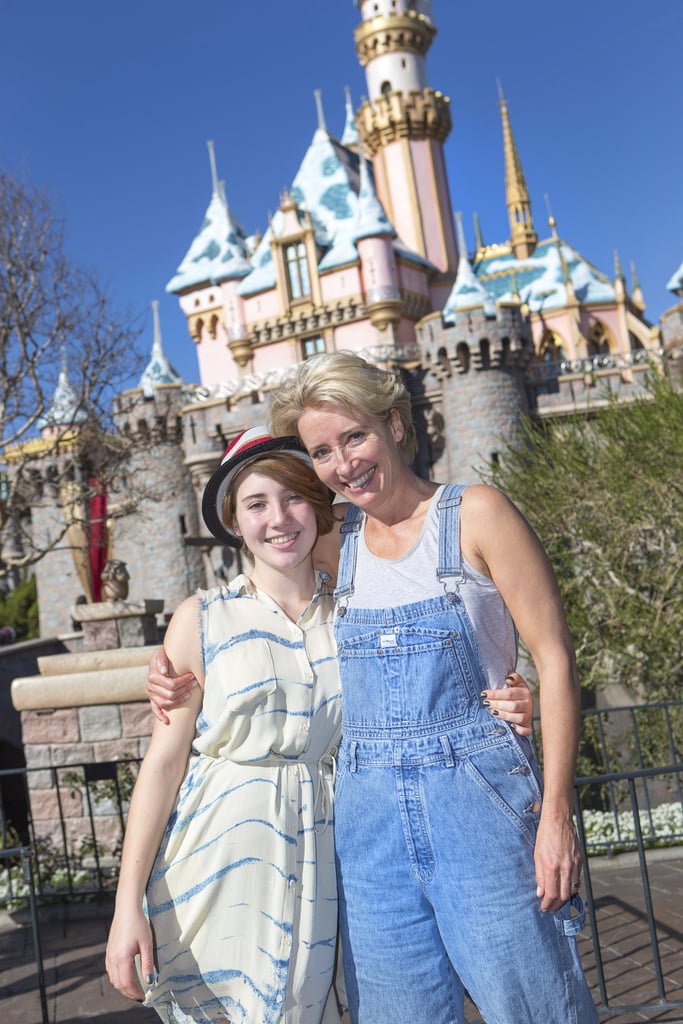 Emma Thompson [19] took a break from award season in January 2014 to visit Disneyland with her daughter, Gaia Wise.
Julianne Hough and her brother, Derek, had some fun in March 2011 on the Matterhorn.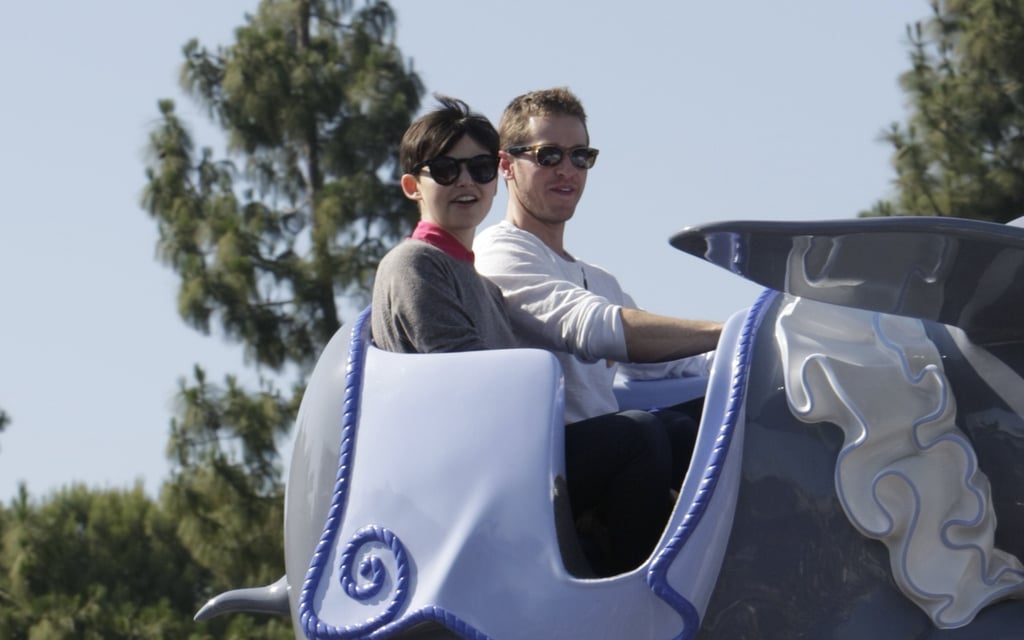 Ginnifer Goodwin [20] marked her 33rd birthday on a May 2011 trip to Disneyland with her current husband, Josh Dallas.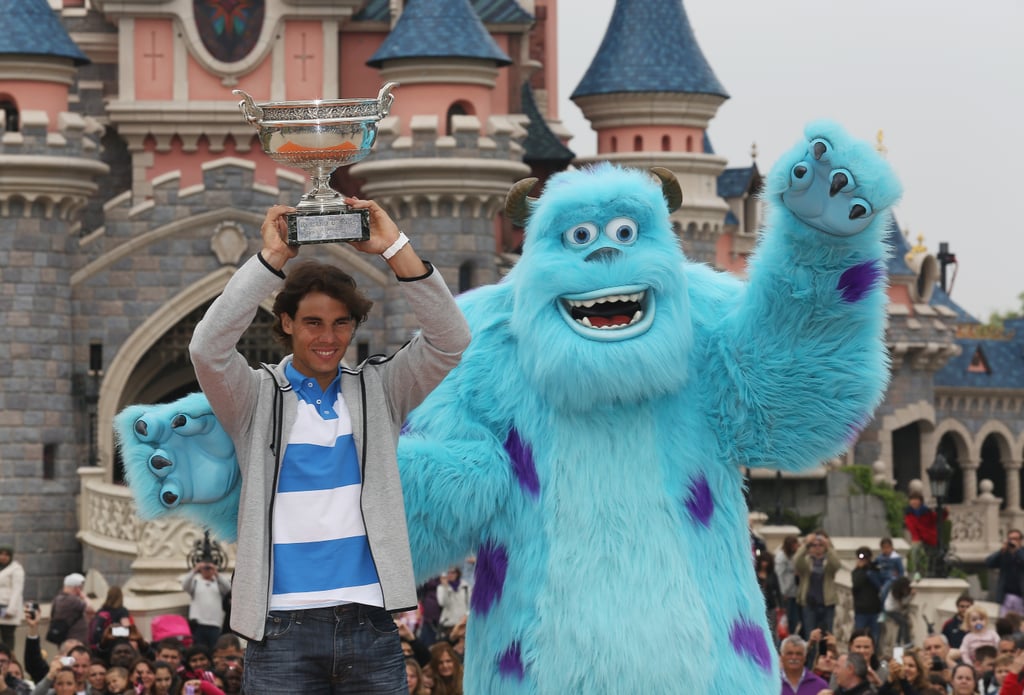 Rafael Nadal celebrated his French Open win at Disneyland in Paris in June 2013.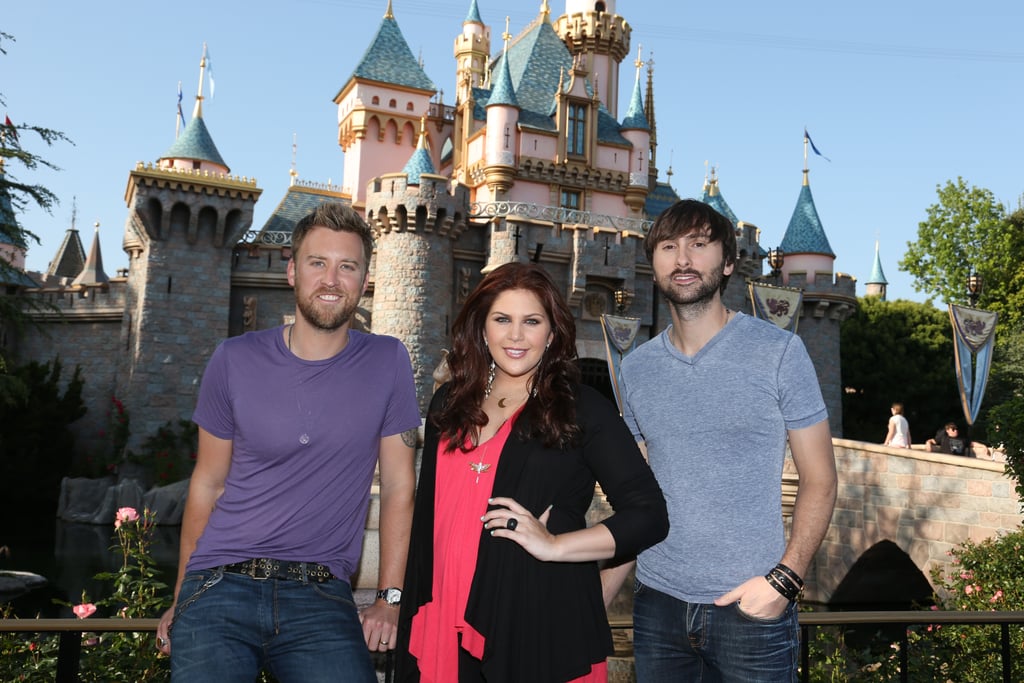 Lady Antebellum visited the Anaheim, CA, park in April 2013.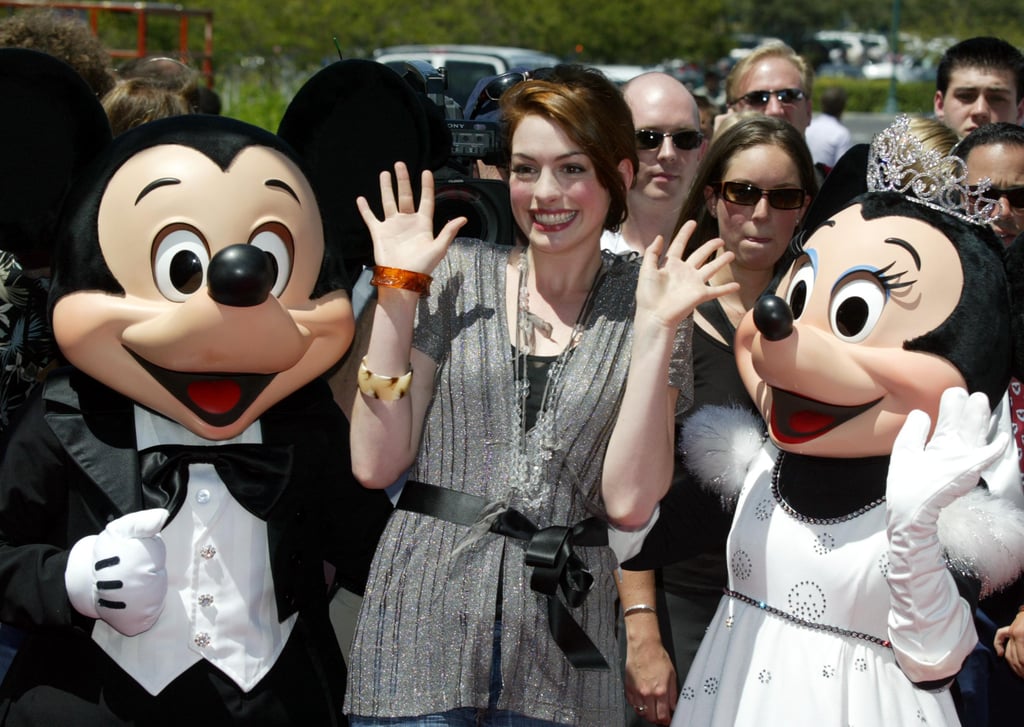 Anne Hathaway [21] got together with Mickey and Minnie in August 2004.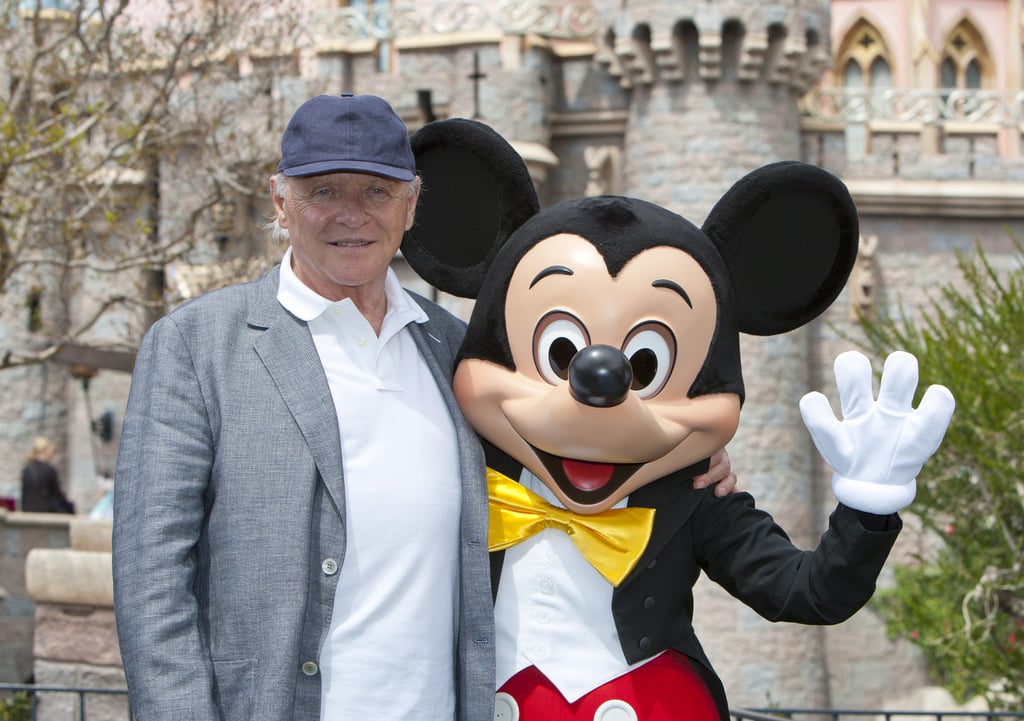 Anthony Hopkins [22] shared a photo op with Mickey Mouse at Disneyland in April 2013.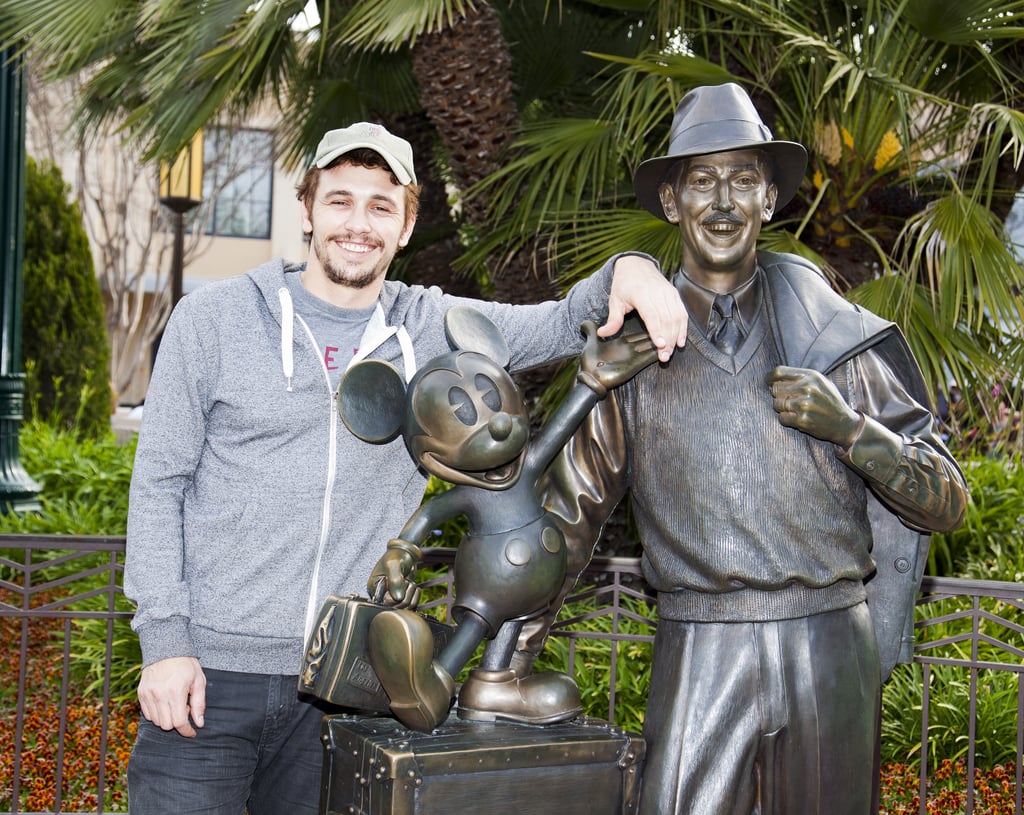 James Franco [23] got up close and personal with a statue of Walt Disney at the LA park in March 2013.
Melissa Joan Hart and her family spent a March 2013 day at the LA amusement park.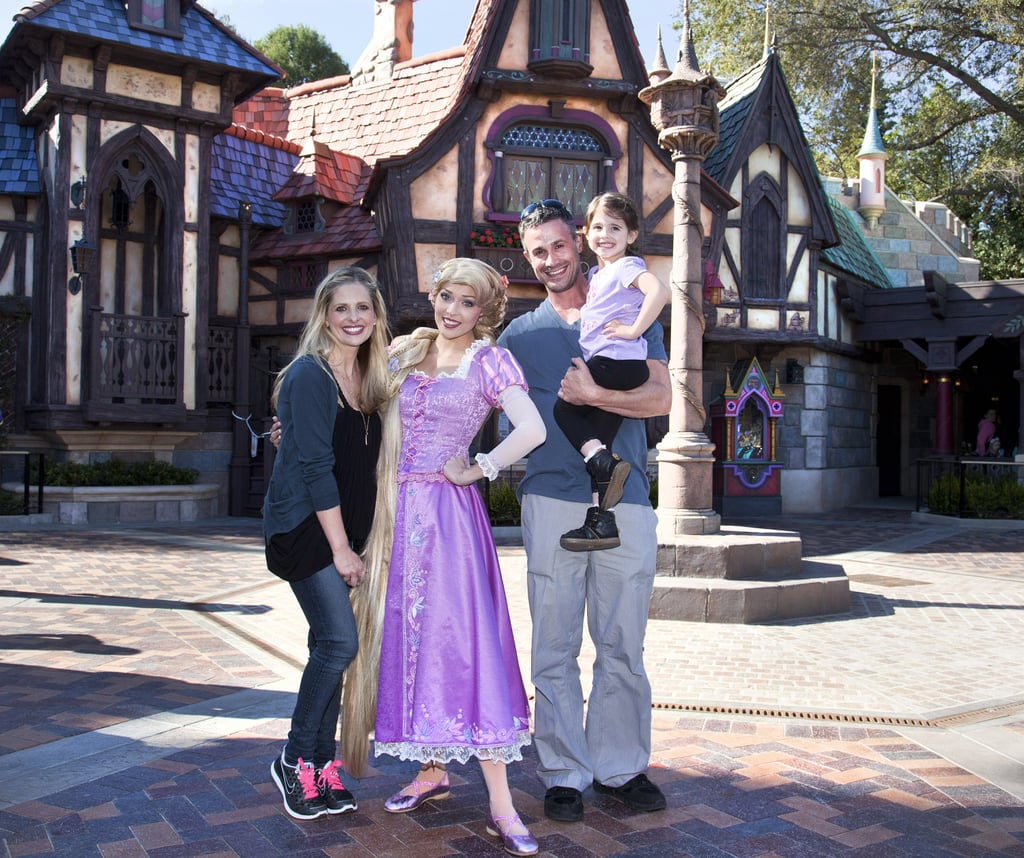 Sarah Michelle Gellar [24] and Freddie Prinze Jr. took their daughter, Charlotte, to Disneyland in March 2013.
Christina Applegate [25] and her daughter celebrated Halloween [26] with Minnie Mouse in Oct. 2015.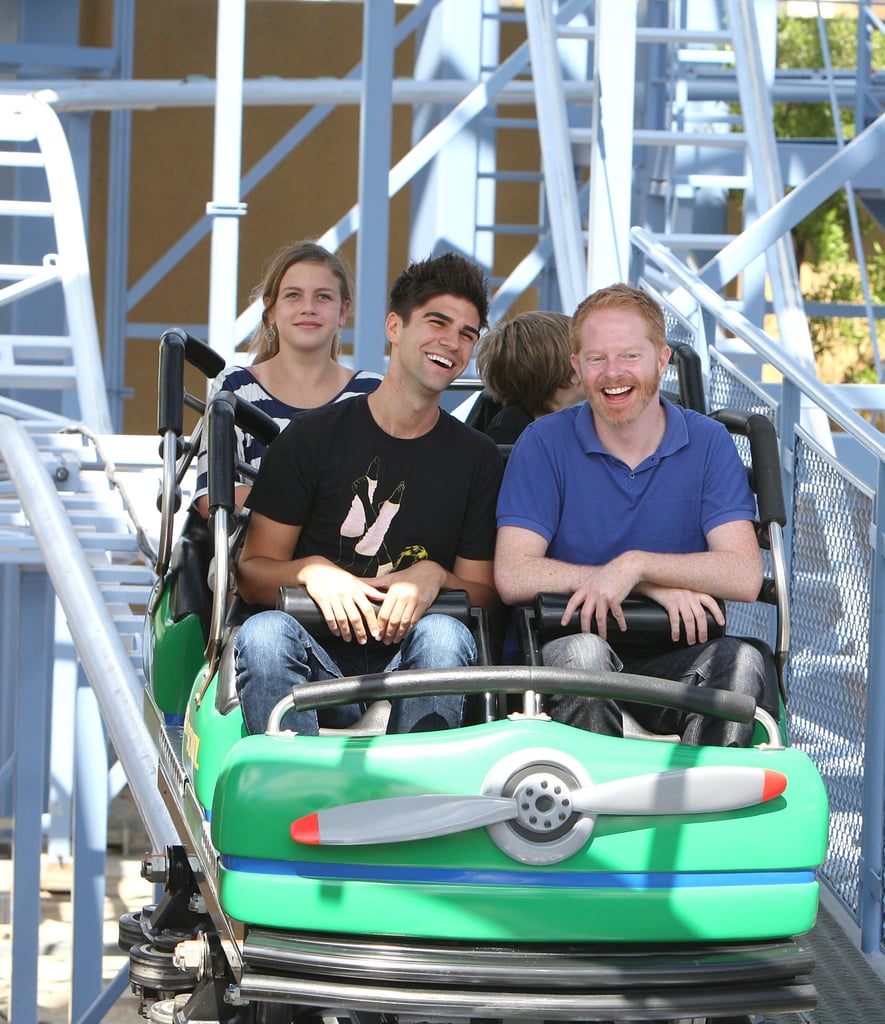 Jesse Tyler Ferguson and Justin Mikita hopped on a ride in July 2011.
Sofia Vergara rode Splash Mountain while filming Modern Family in February 2012.
Hugh Jackman [27] and his family took an April 2009 trip to Disneyland in Anaheim.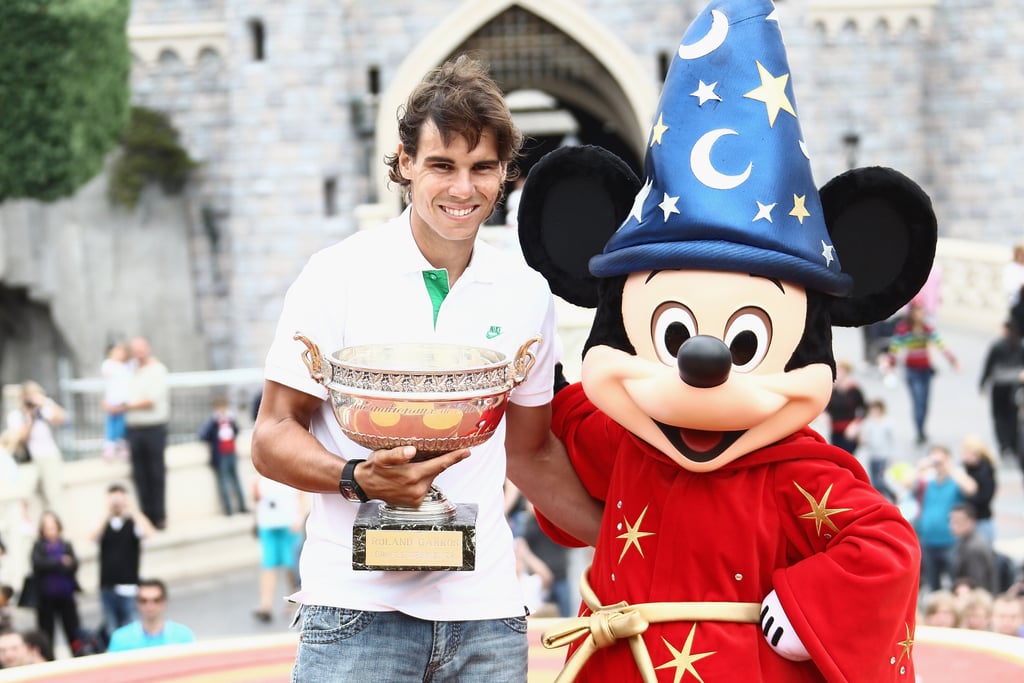 Rafael Nadal celebrated his French Open win at Disneyland Paris in June 2011.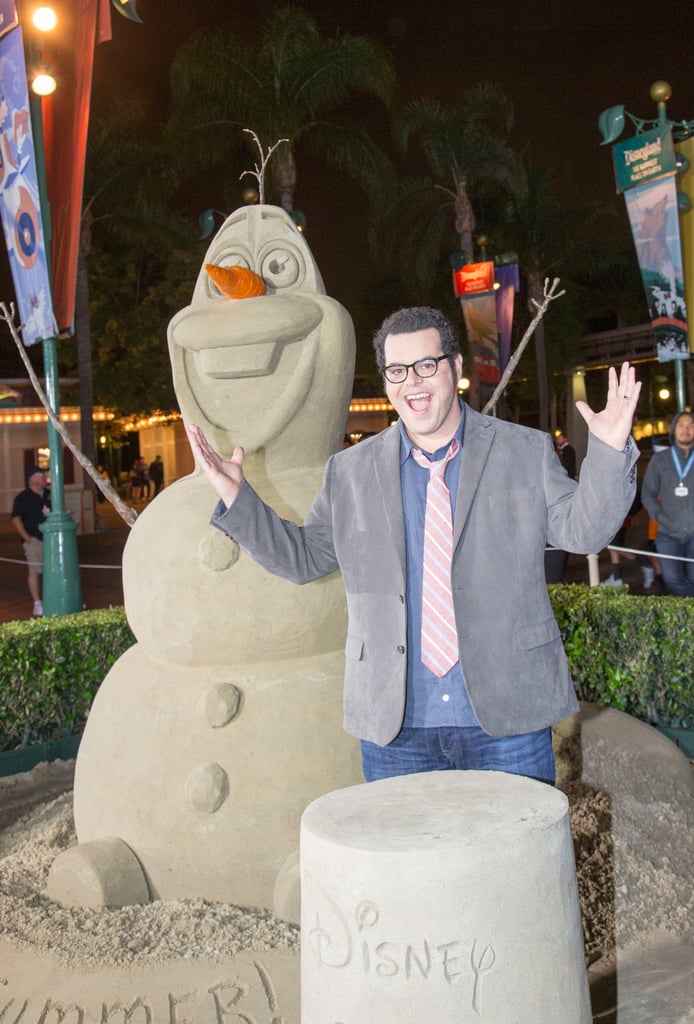 Josh Gad posed with a sandy Olaf when eh stopped by the park in May 2014.
Gwen Stefani [28] and Gavin Rossdale [29] played around with their kids, Kingston and Zuma, at the park in July 2010.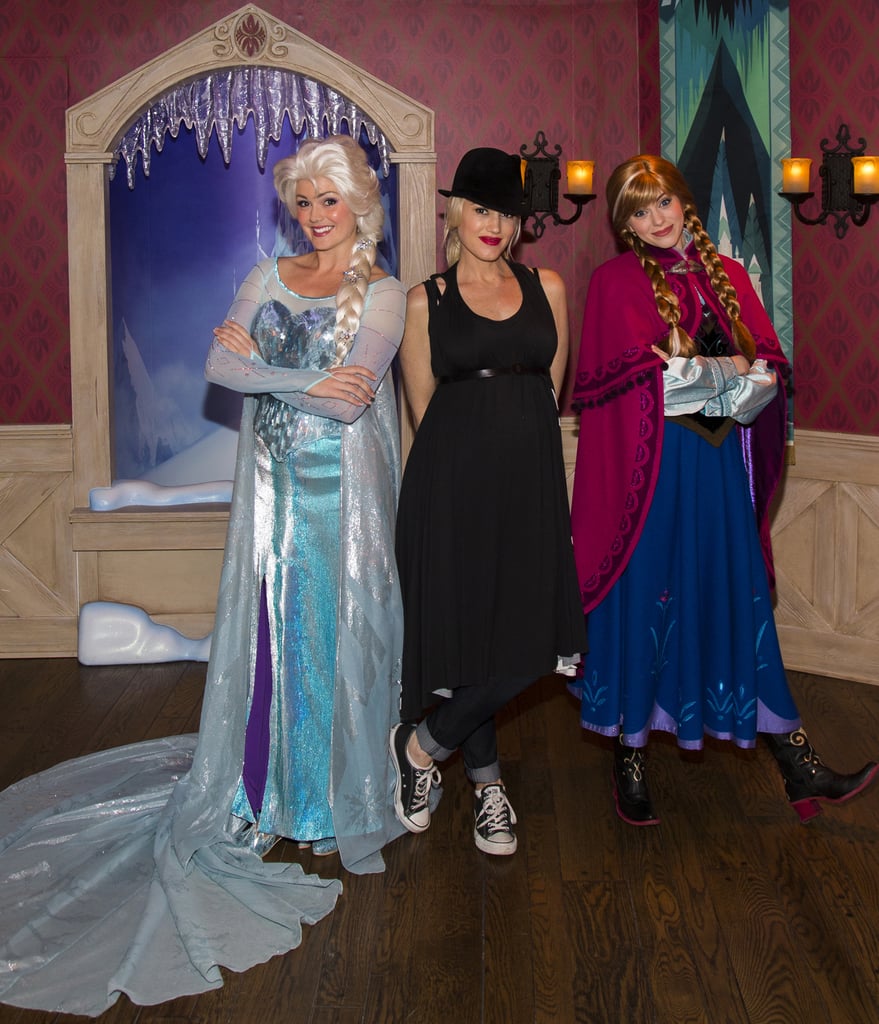 Pregnant Gwen Stefani [30] posed with Frozen princesses when she visited the park in November 2013.
Tom Brady [31] and his son Jack posed with Disney characters at the park in April 2011.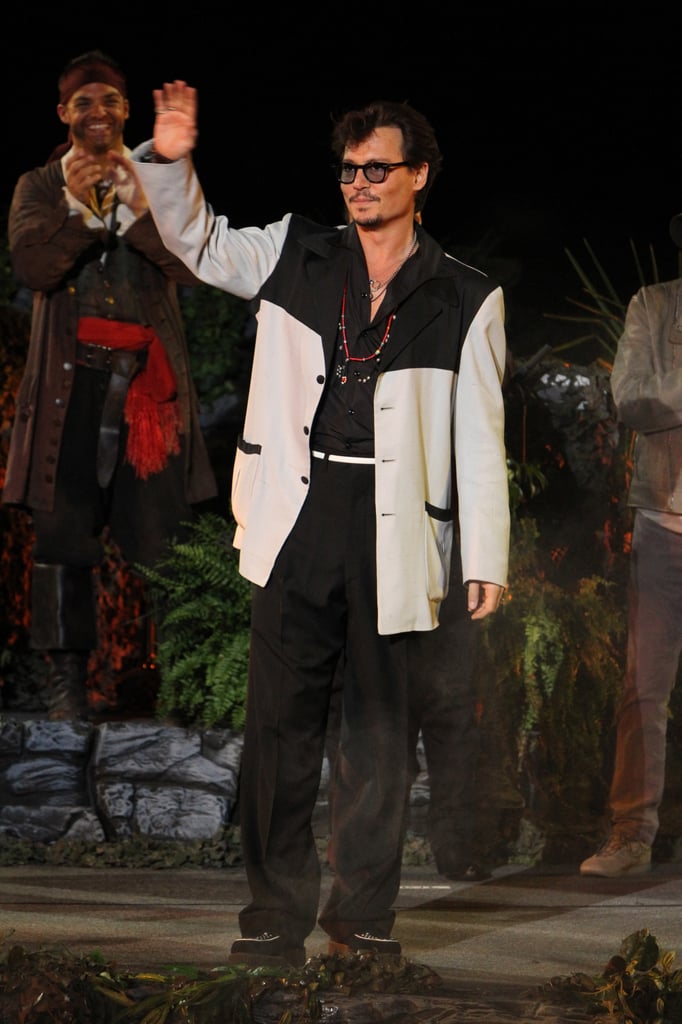 Johnny Depp [32] waved to the Disneyland crowds at the premiere of Pirates of the Caribbean: On Stranger Tides in May 2011.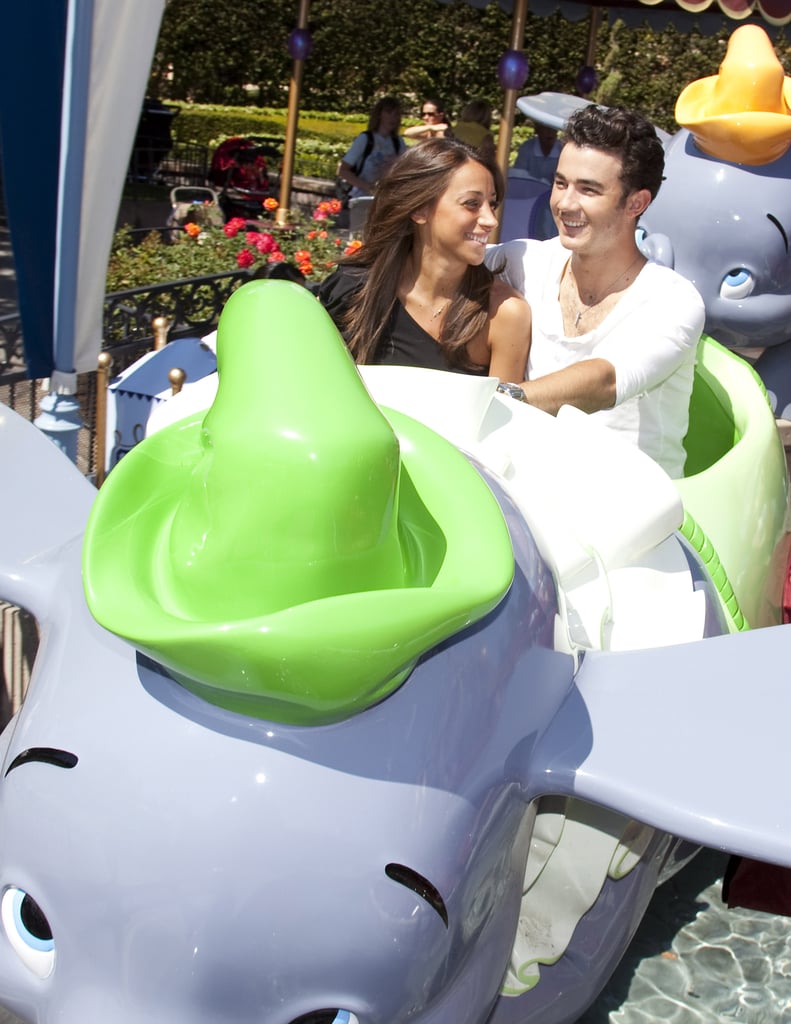 Kevin and Danielle Jonas shared a seat on the Dumbo ride in April 2011.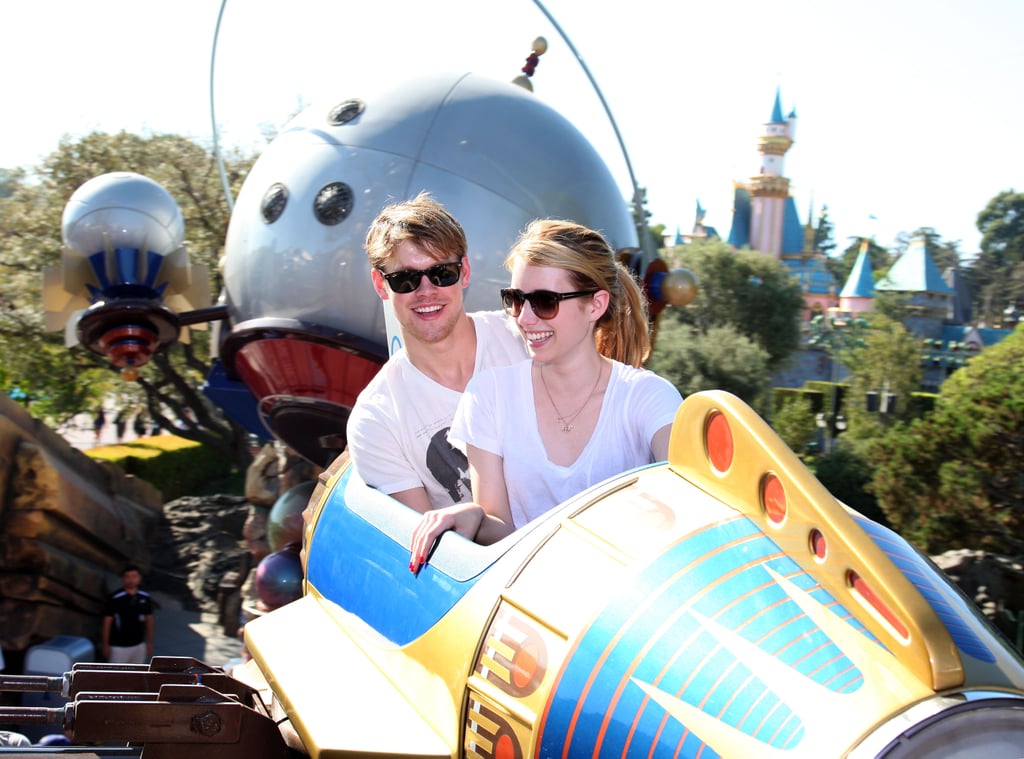 Chord Overstreet and Emma Roberts soared on a space shuttle during an August visit to Disneyland in August 2011.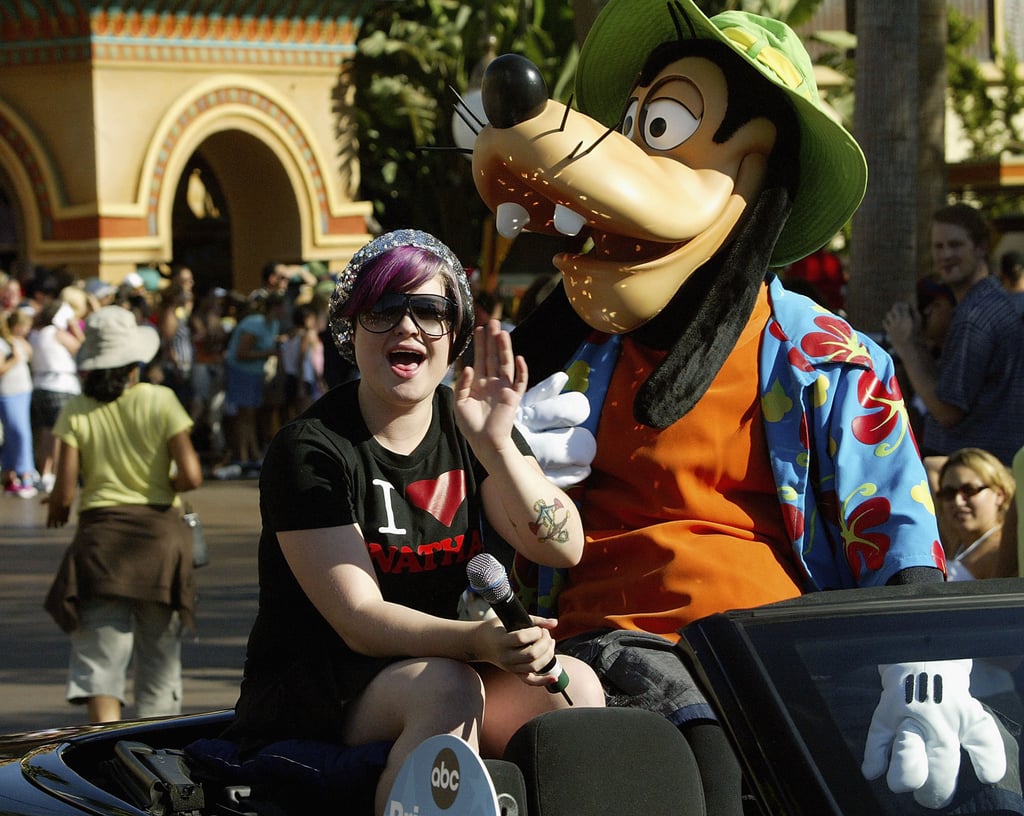 Kelly Osbourne rode a float with Goofy in September 2004.
Peter Facinelli [33] and Jennie Garth took a trip to Toon Town in December 2010.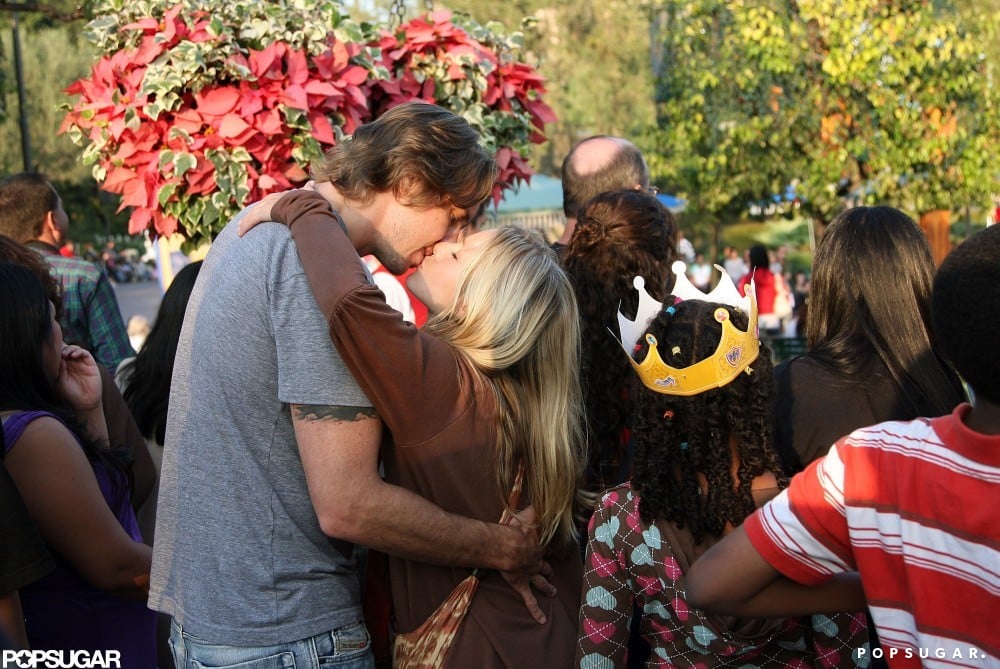 Kristen Bell [34] and Dax Shepard shared a kiss in line at Disneyland in November 2008.
Heidi Klum [35] and Seal took a Halloween [36] trip to the "Happiest Place on Earth" in October 2011.
In July 2007, Eva Longoria [37] and Tony Parker visited Mickey and Minnie in Paris.
In the midst of D23 Expo excitement, Lupita Nyong'o spent a day at Disneyland in August 2015. She wrote in the caption, "First trip to #Disneyland!!! #myfirstears. Mummy, this is for you! #d23expo @disneystudios."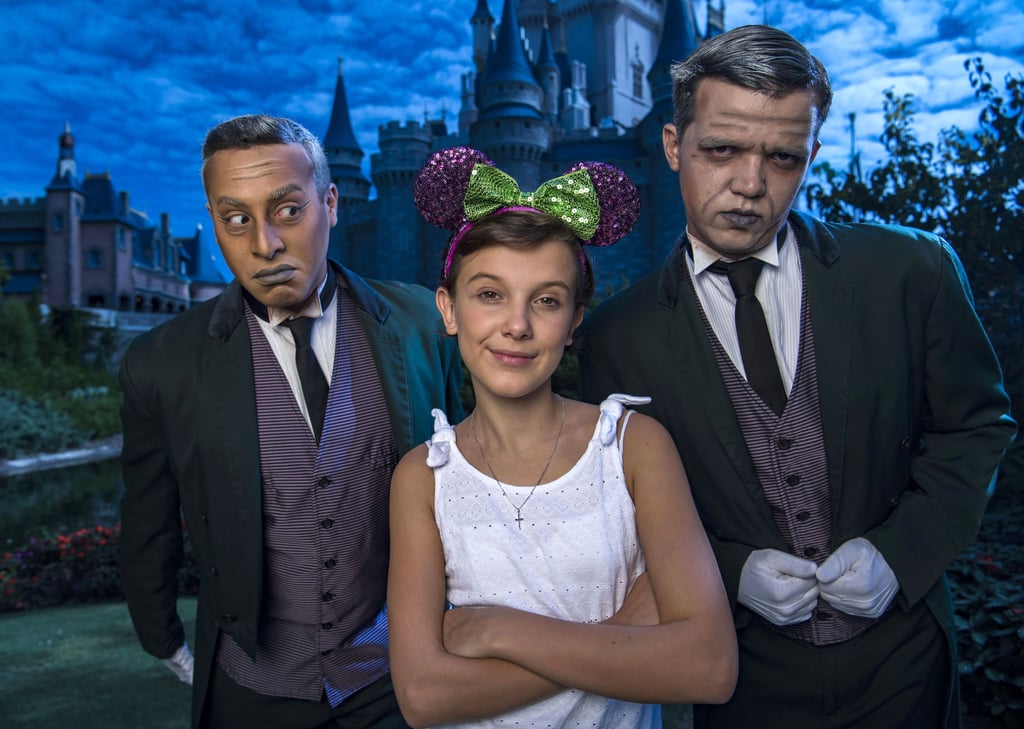 In October 2016, Millie Brown posed with two grave diggers from the Haunted Mansion ride at Magic Kingdom.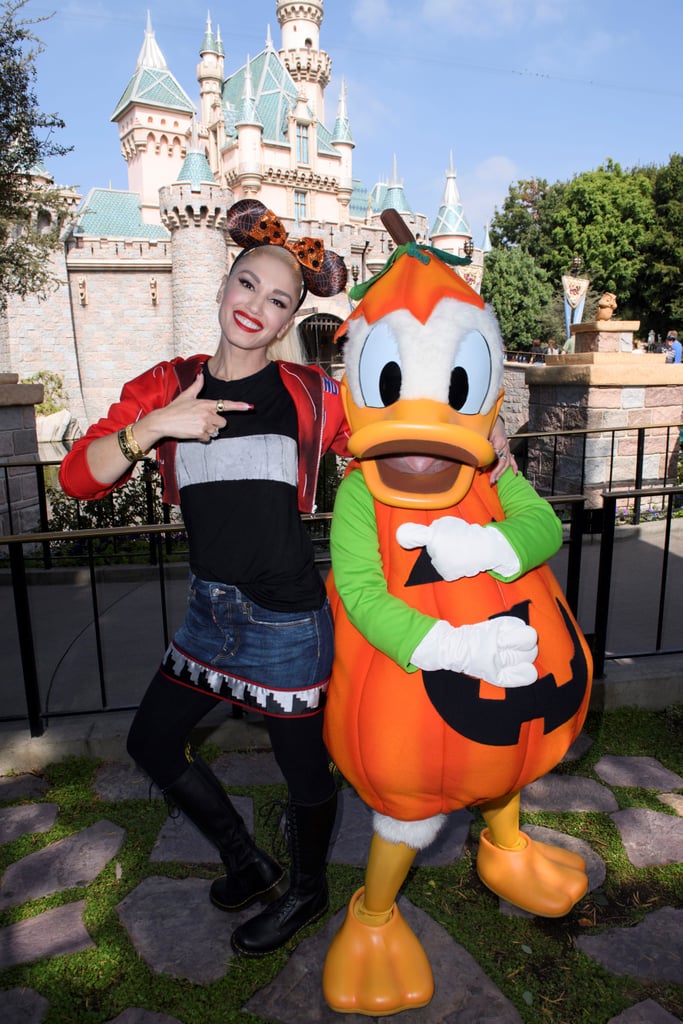 Gwen Stefani [38] got in the Halloween [39] spirit with Donald Duck in October 2016.