After 18-year-old Michael Brown was killed by a police officer [1] in Ferguson, MO, on Aug. 9, protests broke out demanding justice for the teen, who was reportedly unarmed and had his hands in the air when he was shot. Demonstrators have been taking to the streets in the Missouri town since the news broke and have been largely met by police force. On Sunday night, while some residents tried to march peacefully, tear gas was used against others who reportedly threw Molotov cocktails at police [2]. The shocking images from the scene show outraged residents, streets filled with smoke, and children among the crowds. Scroll through to see the most powerful images from Ferguson as the unrest continues.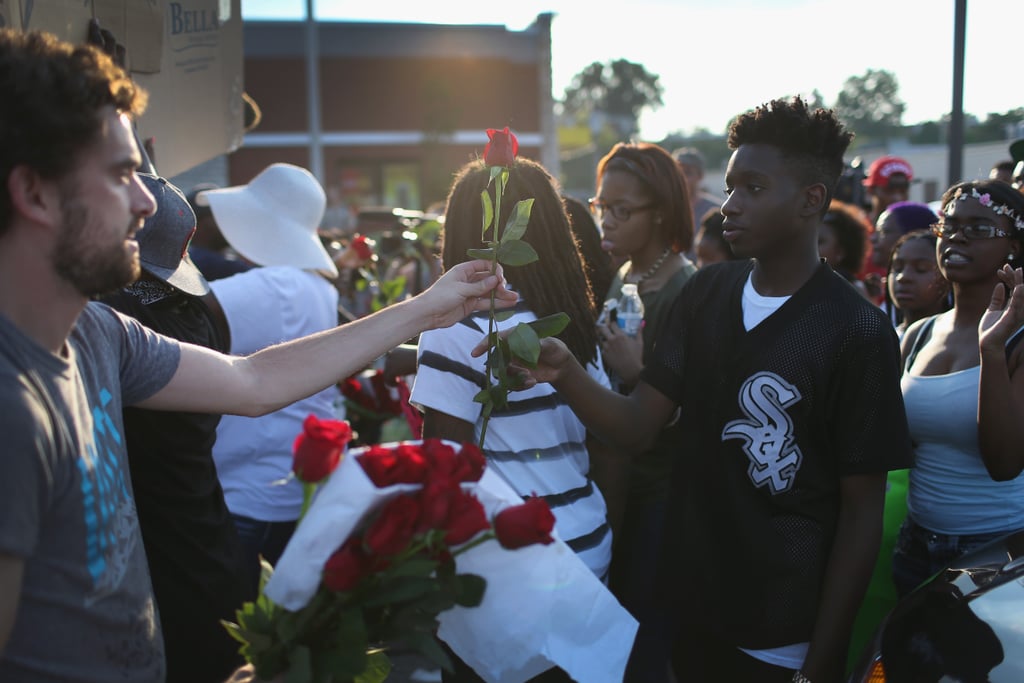 Red roses were handed out during a peaceful protest.
People in St. Louis signed a wall in honor of Michael Brown during a peaceful protest.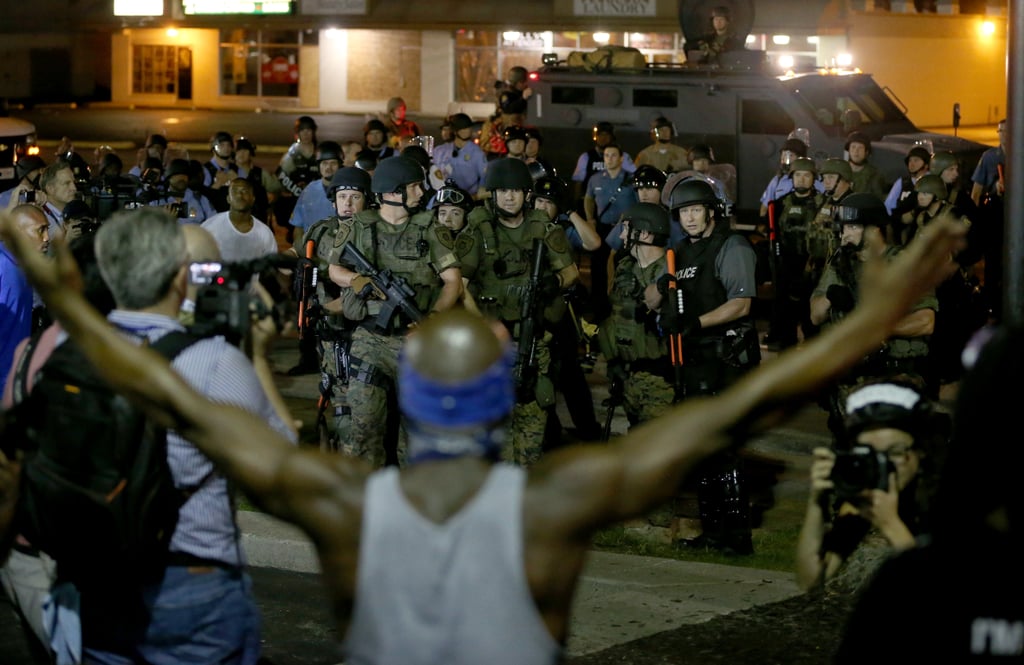 Demonstrators faced off with police in combat gear.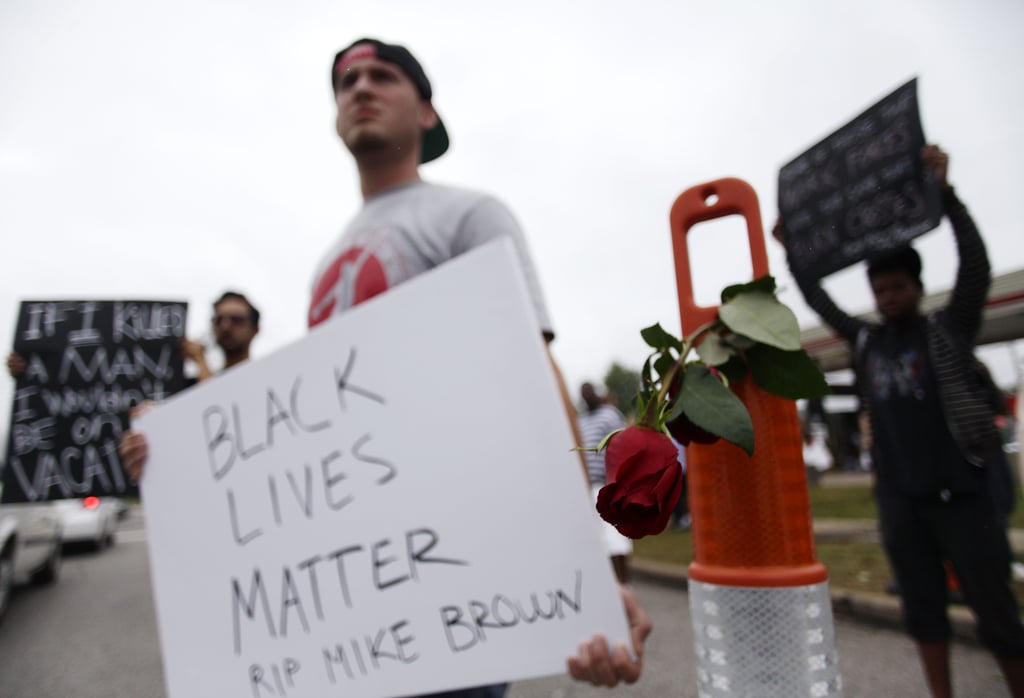 Protestors held signs demanding justice for Michael Brown.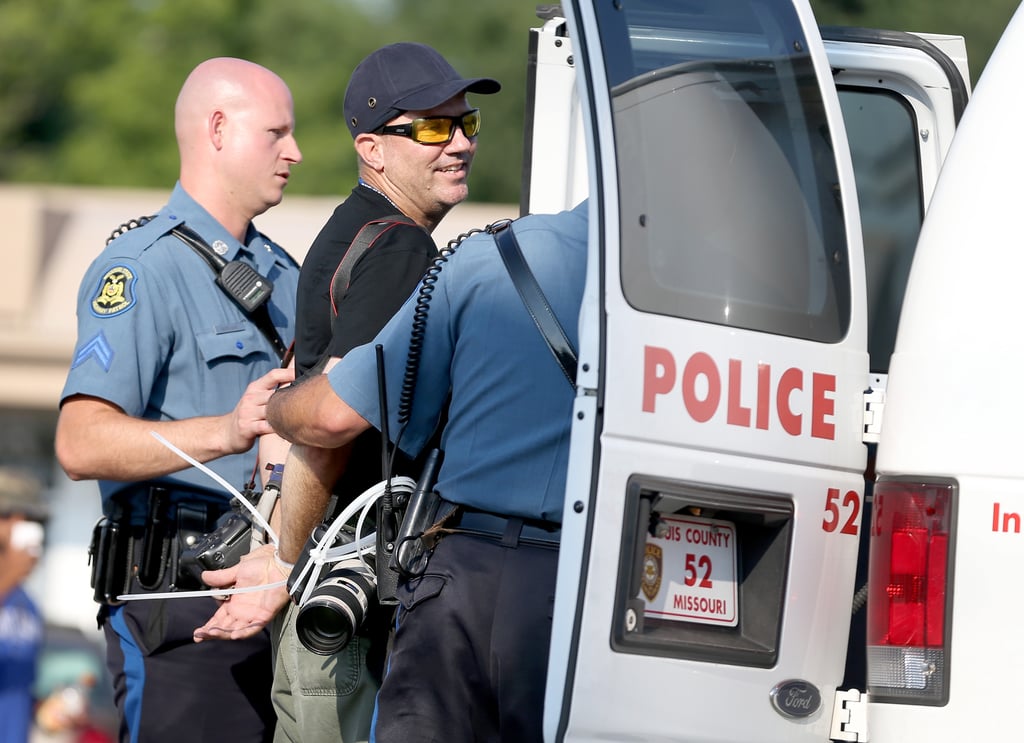 A Getty Images photographer was arrested for covering the demonstrations.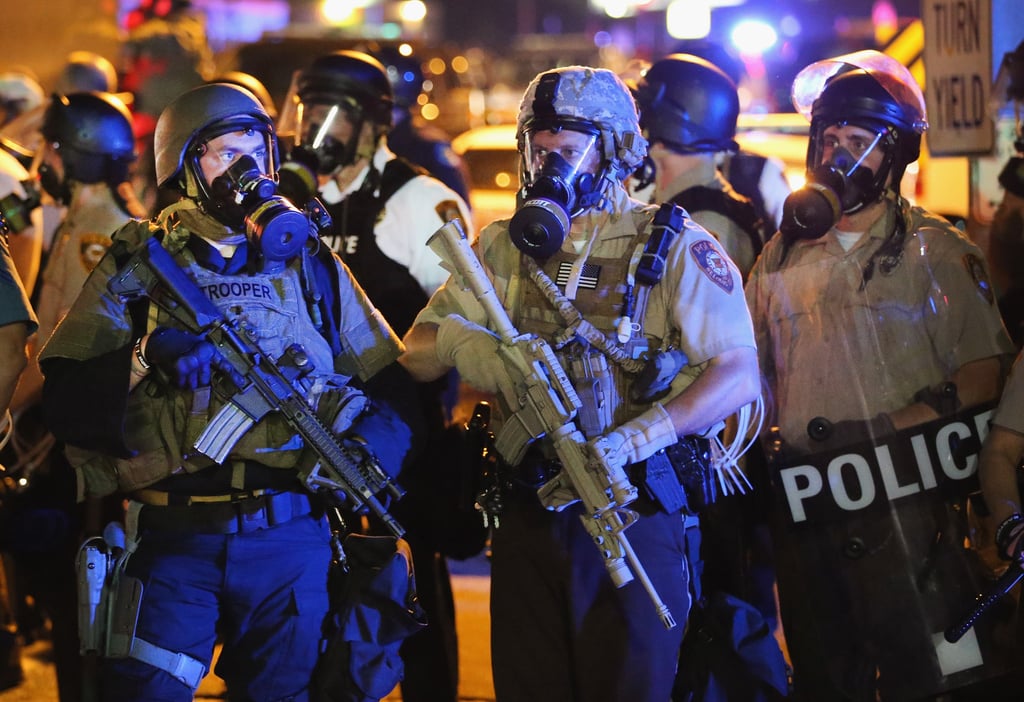 Police in combat gear and gas masks stood in the streets.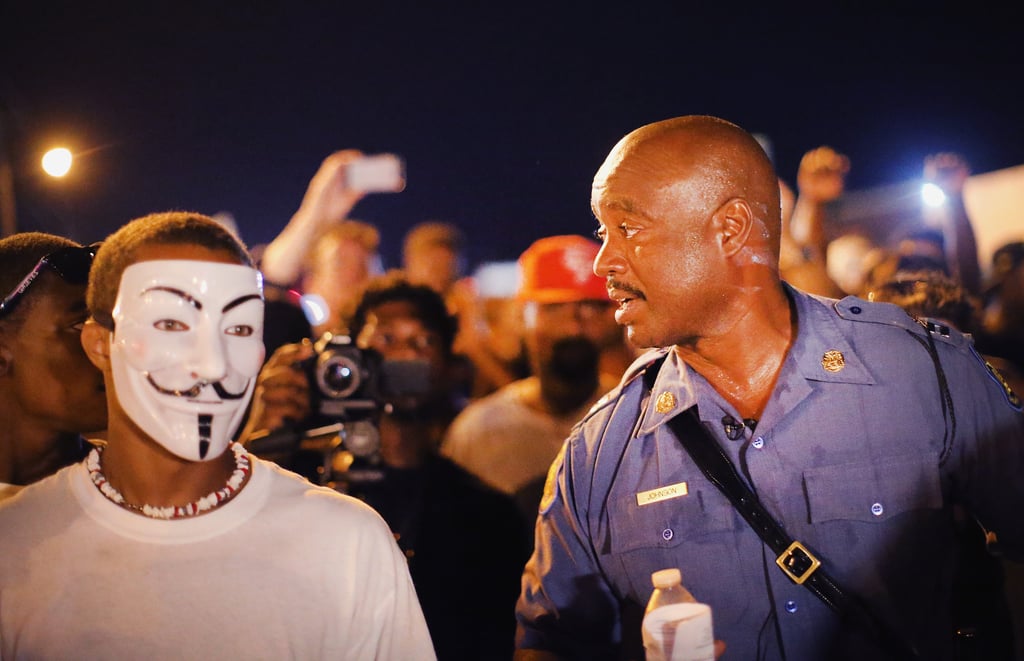 Capt. Ronald Johnson of the Missouri State Highway Patrol walked among demonstrators during a peaceful protest.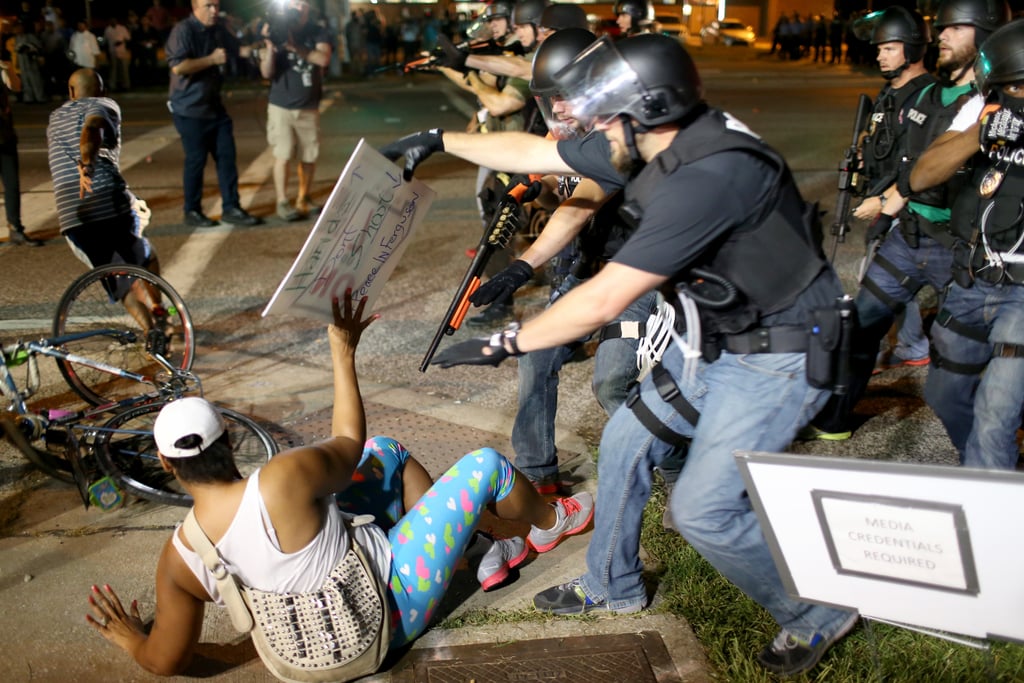 Officers arrested a demonstrator at gunpoint.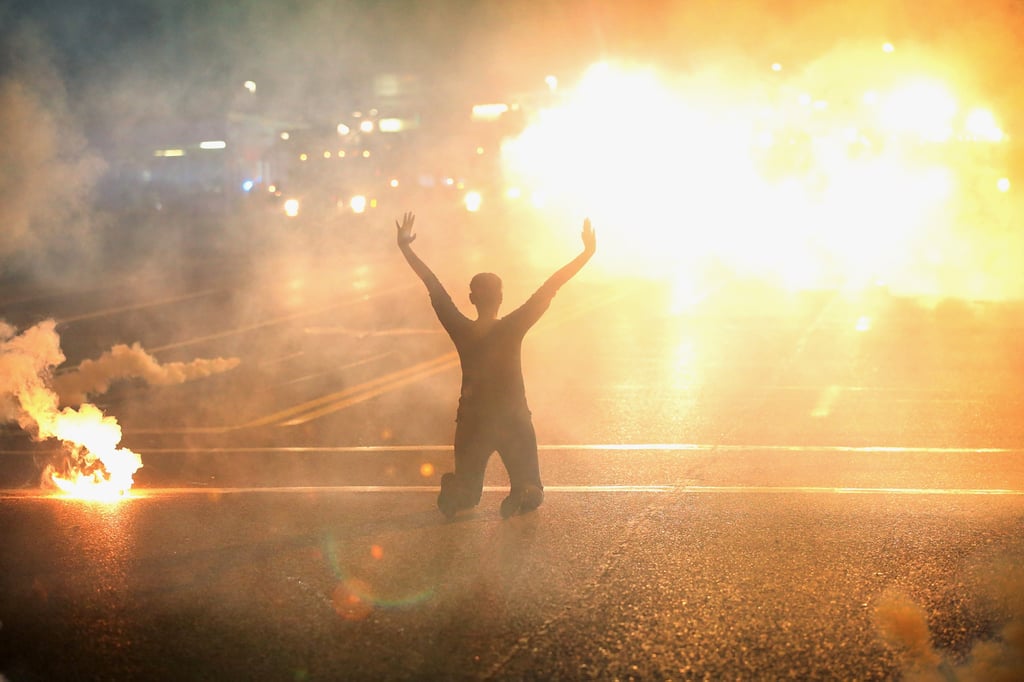 A women knelt in the streets with her hands up as tear gas filled the air.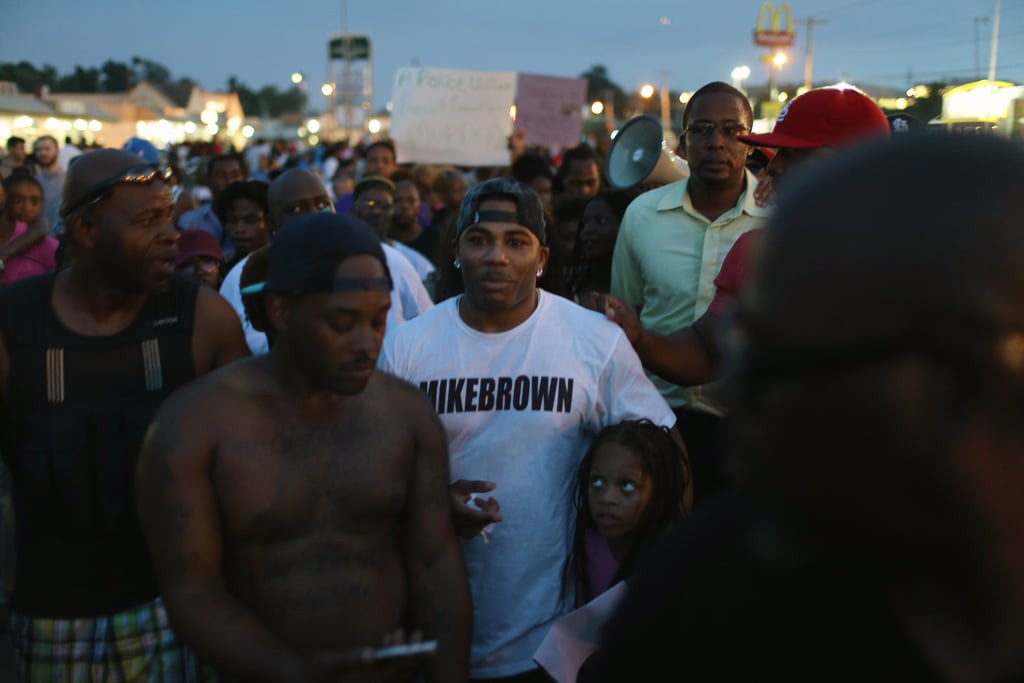 Rapper Nelly walked with demonstrators during a peaceful protest in Ferguson.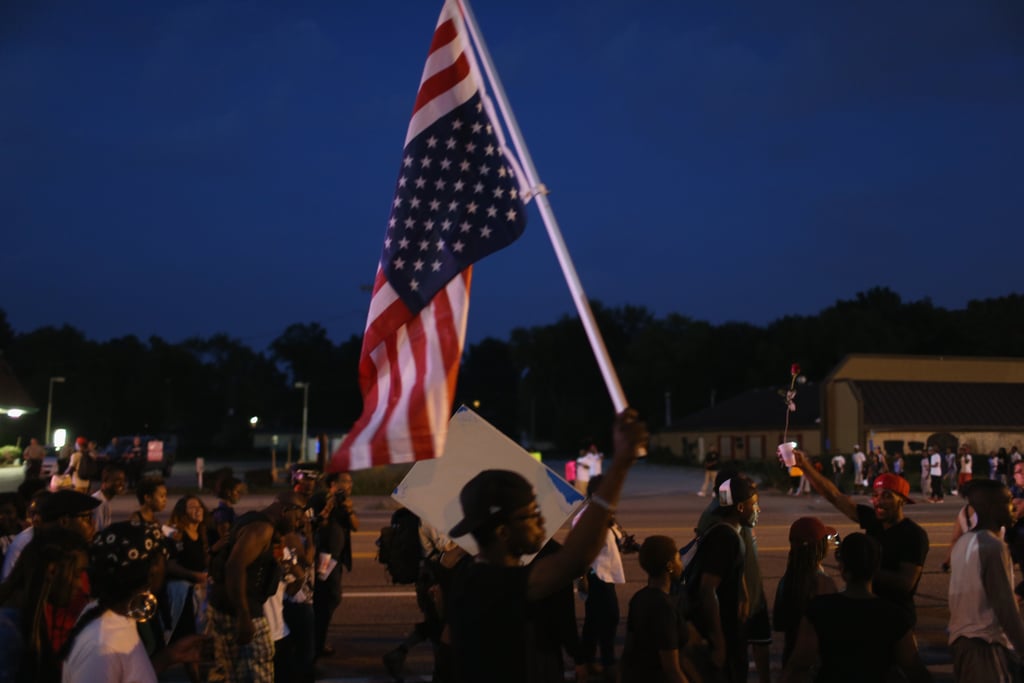 A man held an upside-down American flag during a protest.
A child put her hands up in protest of the killing of Michael Brown.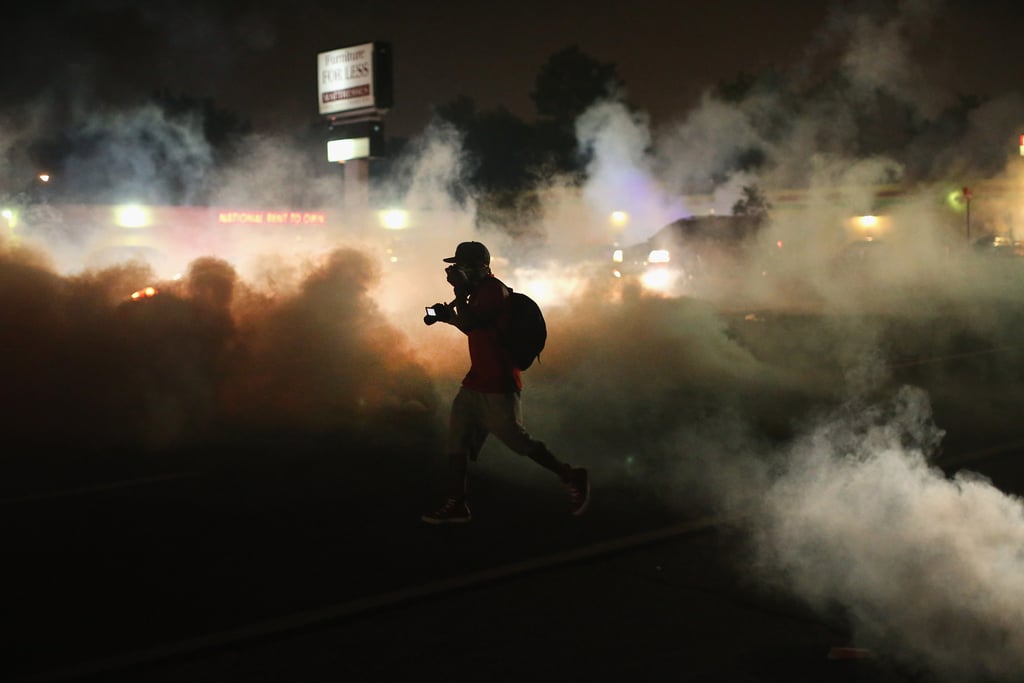 A person ran through the smoke after police launched tear gas in Ferguson, MO.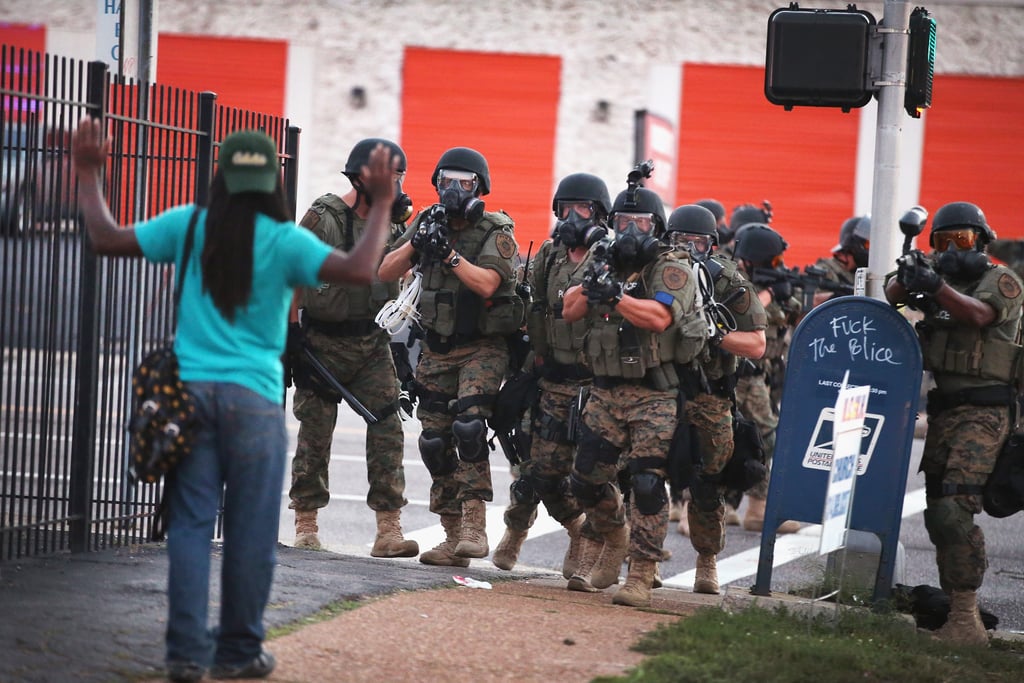 A woman encountered armed police on a Ferguson, MO, street.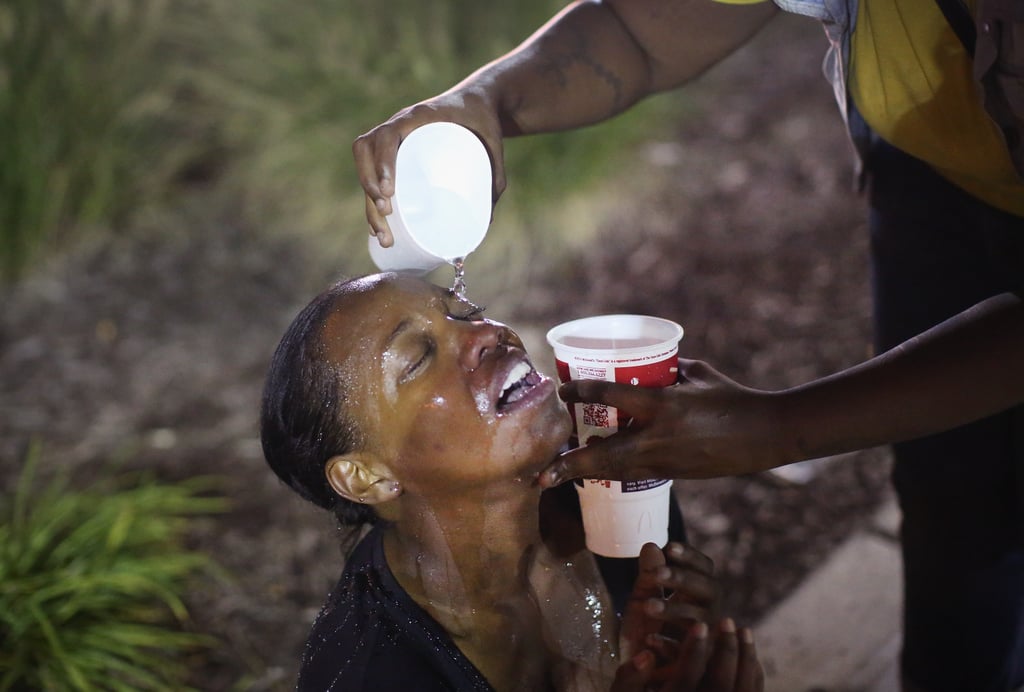 A woman got water poured over her eyes after being hit with tear gas.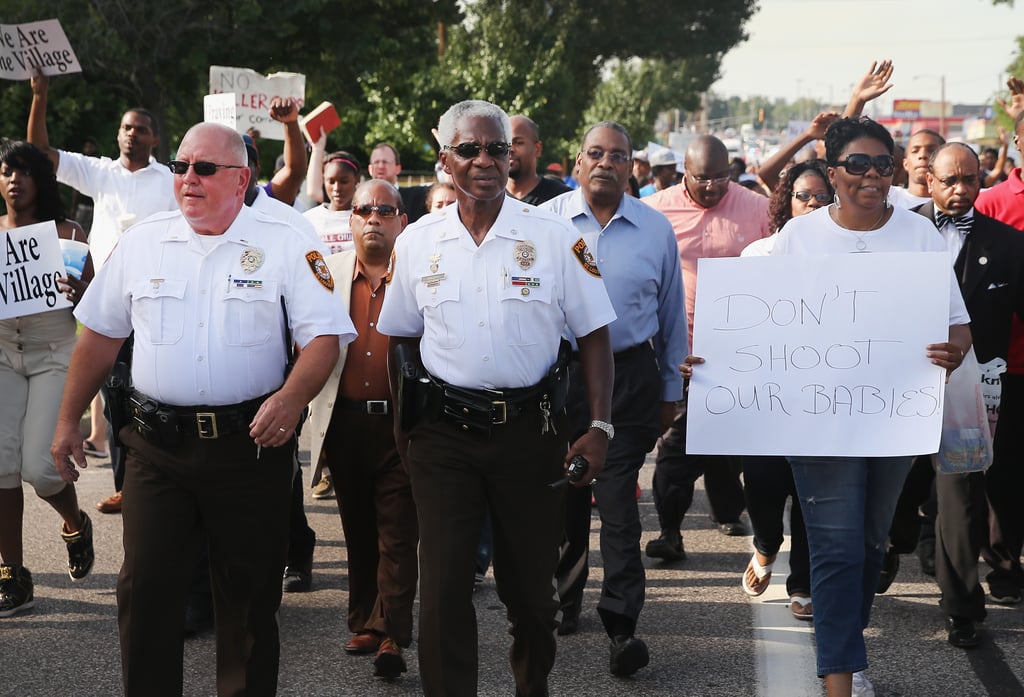 Police officers marched alongside demonstrators in Ferguson, MO.
A business owner cleaned up his market after riots broke out in Ferguson, MO.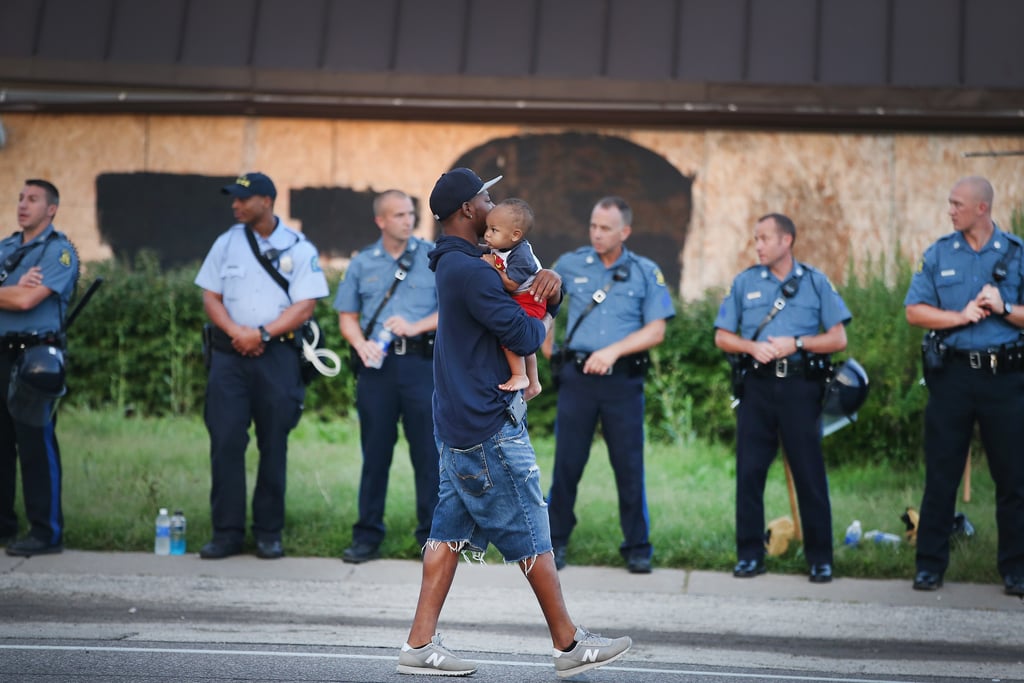 A man carried a baby past a line of police officers.
A cross, flowers, and candles were placed at the spot where Michael Brown was killed.
A man tried to recover from being hit with tear gas.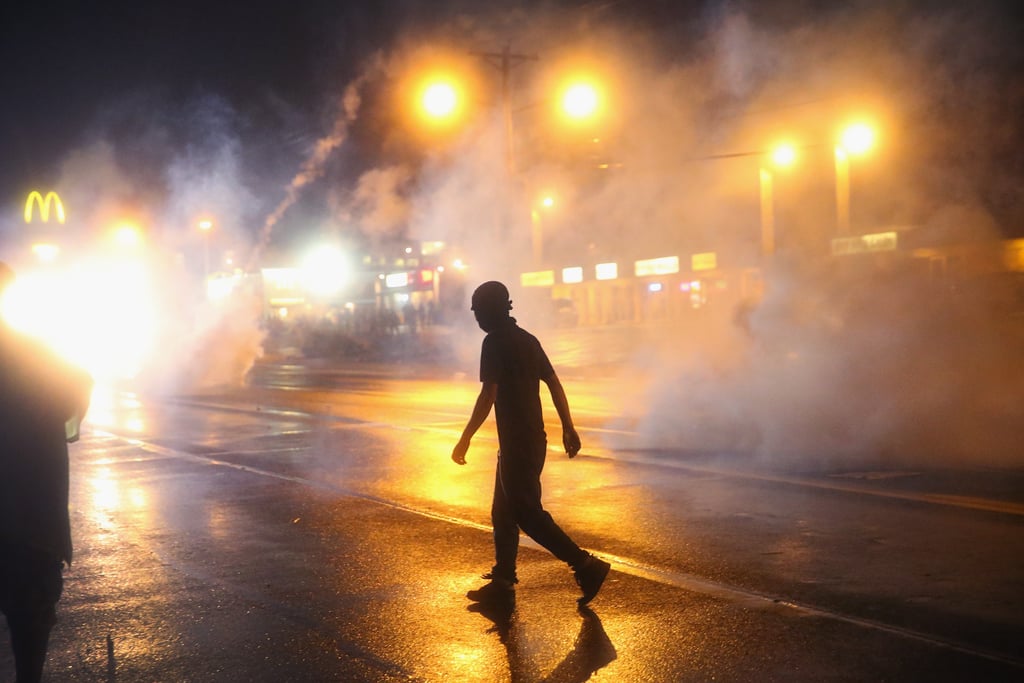 Tear gas filled the streets after demonstrators disobeyed the midnight curfew.