Every politician needs some luck of the Irish sometimes, and that often comes in the form of beer. While enjoying a basketball game or conducting international diplomacy, there's nothing like beer to loosen up a politico. Plus, cheers-ing your constituents on the campaign trail is a classic move to show you're a man or woman of the people. St. Paddy's Day calls for some suds, so to get you in the spirit, check out politicians like President Barack Obama, who drank Guinness in Ireland with Michelle, or President George W. Bush, who threw back a nonalcoholic version in Germany, enjoying some beer.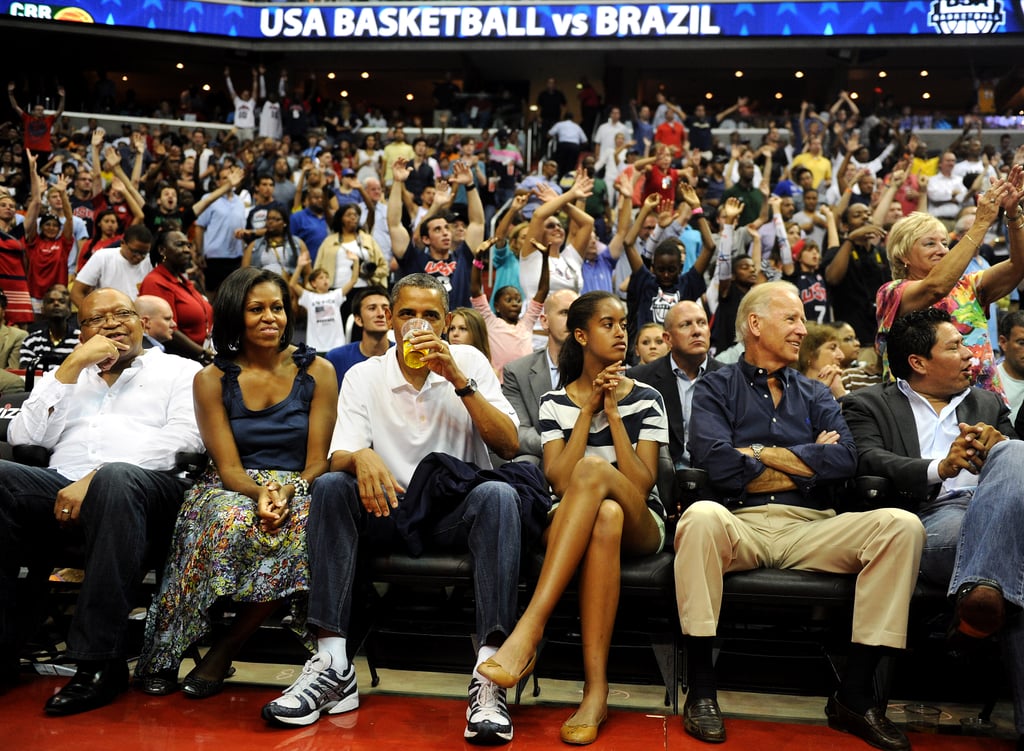 The president drank a beer while enjoying a game with his family and Vice President Joe Biden.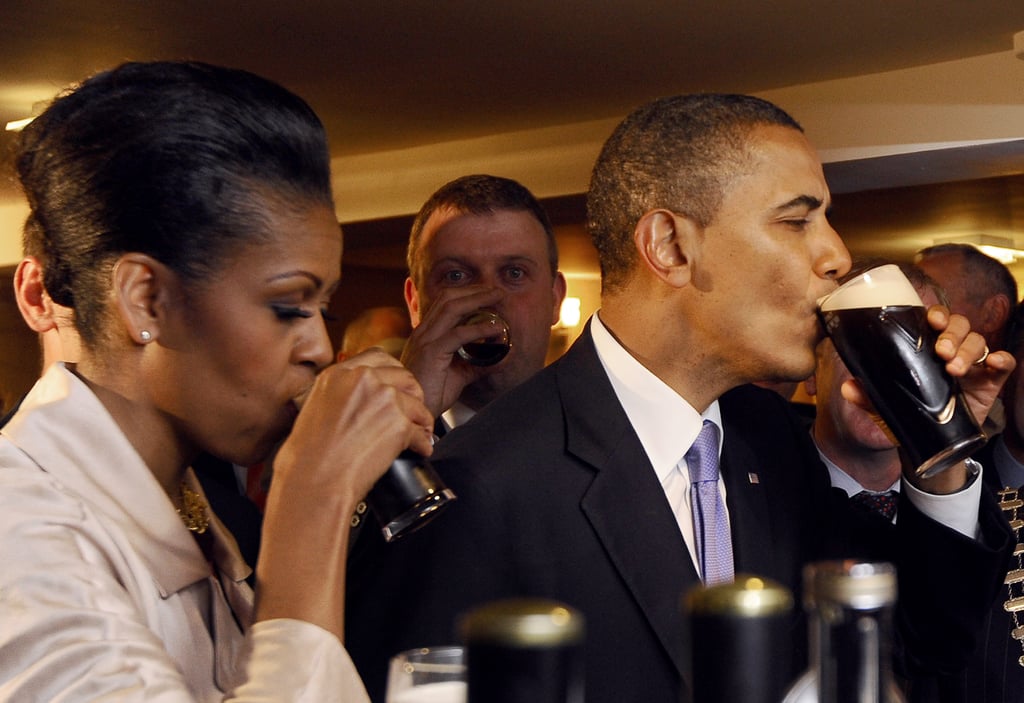 During a 2013 visit to Moneygall, the village in rural County Offaly, Ireland, where Barack's great-great-great grandfather Falmouth Kearney came from, the Obamas drank Guinness.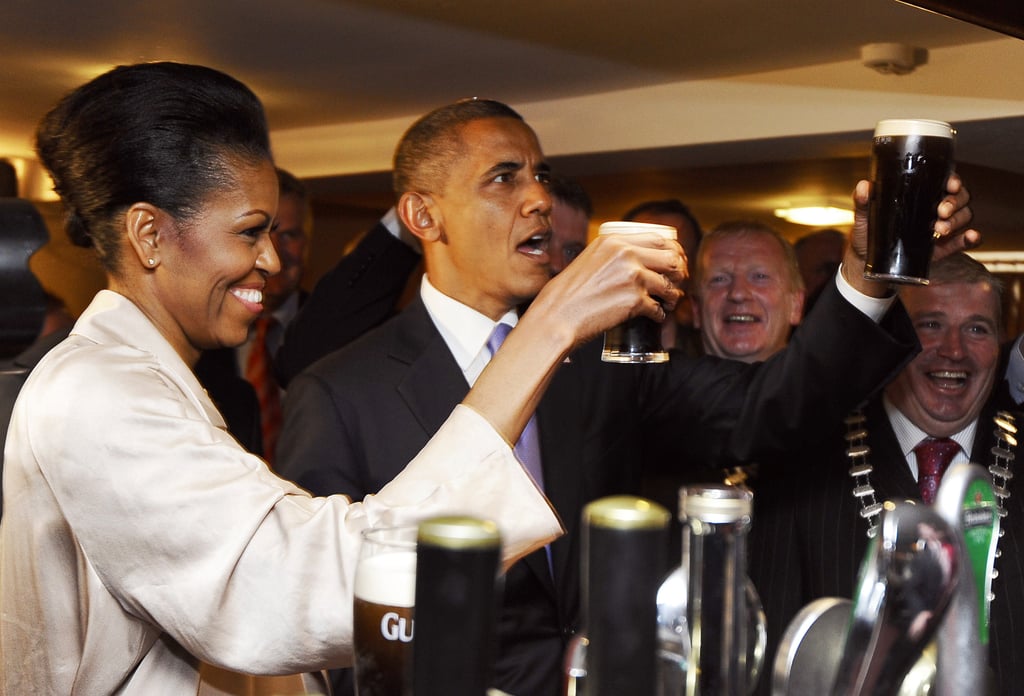 The Obamas cheered with their Irish hosts.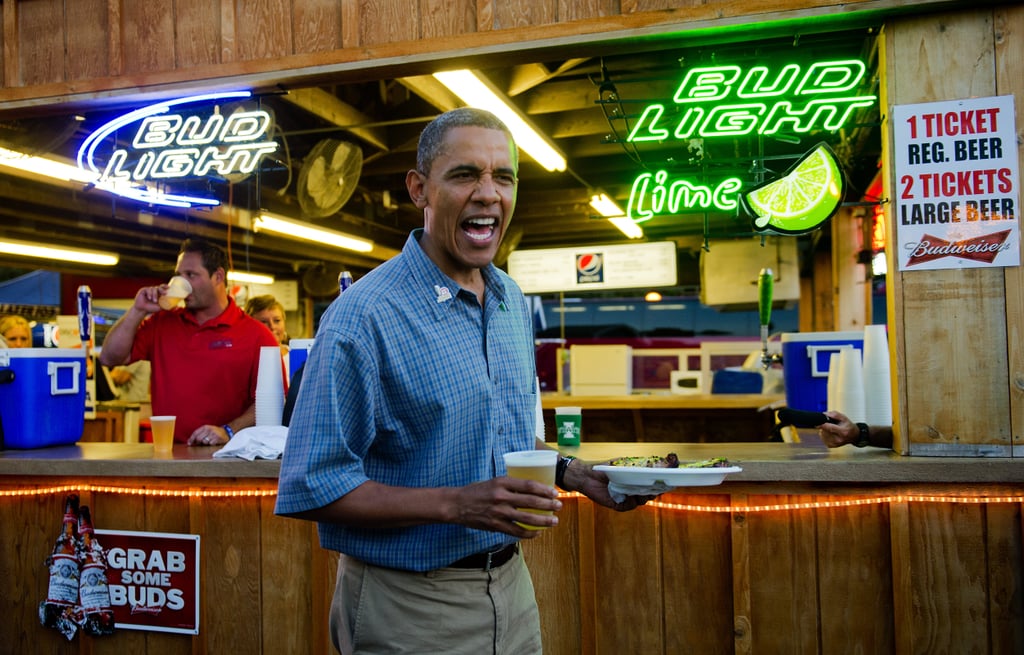 In Des Moines, IA, Obama had some beer with his pork chops during a 2012 campaign stop.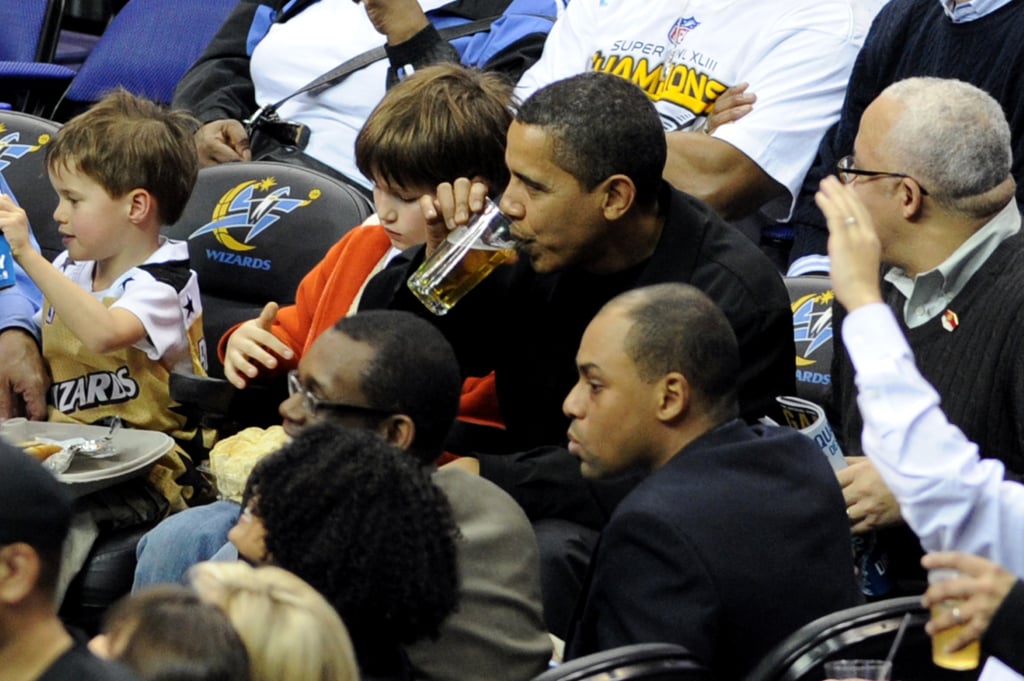 President Obama enjoyed a Chicago Bulls game with a beer in 2009.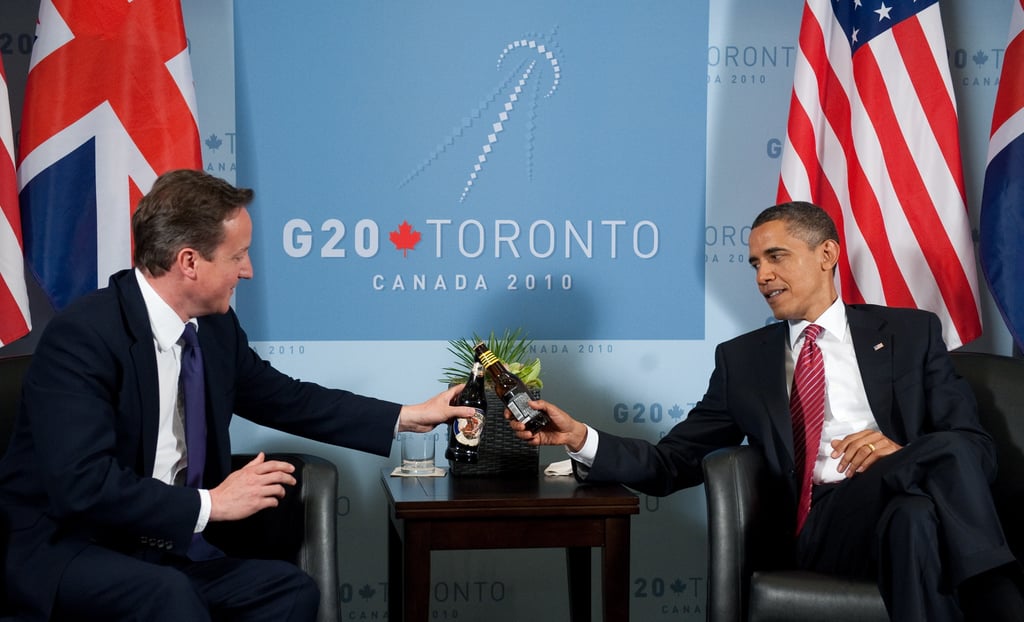 The leaders of the US and UK traded bottles of beers to settle a bet on the US-UK soccer game during the 2010 World Cup.
Harvard University professor Henry Louis Gates, Cambridge Police Sgt. James Crowley, and President Barack Obama drank beer in the Rose Garden at the White House during the infamous 2009 "beer summit."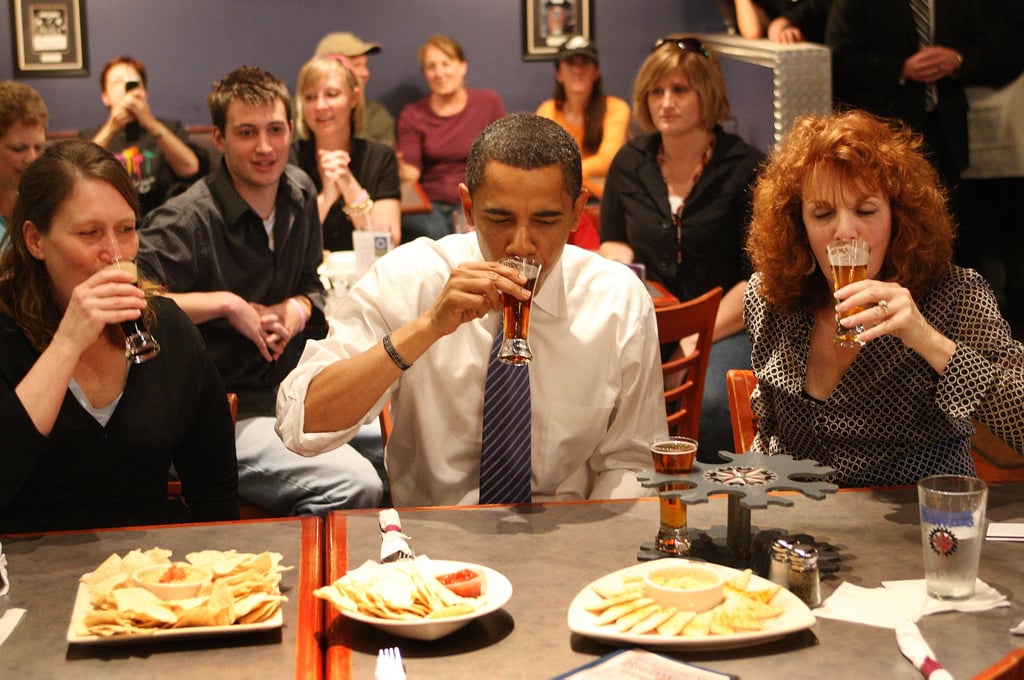 Then-Senator Obama sipped some beer during a 2008 campaign stop to a brewery.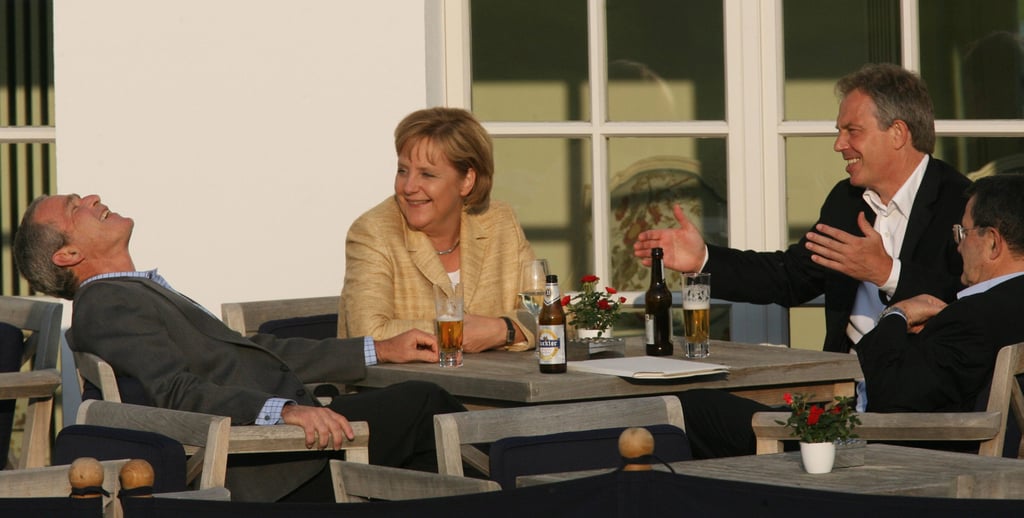 In 2007, President George W. Bush thoroughly enjoyed a nonalcoholic beer while he met with German Chancellor Angela Merkel and former British and Italian prime ministers Tony Blair and Romano Prodi in Germany.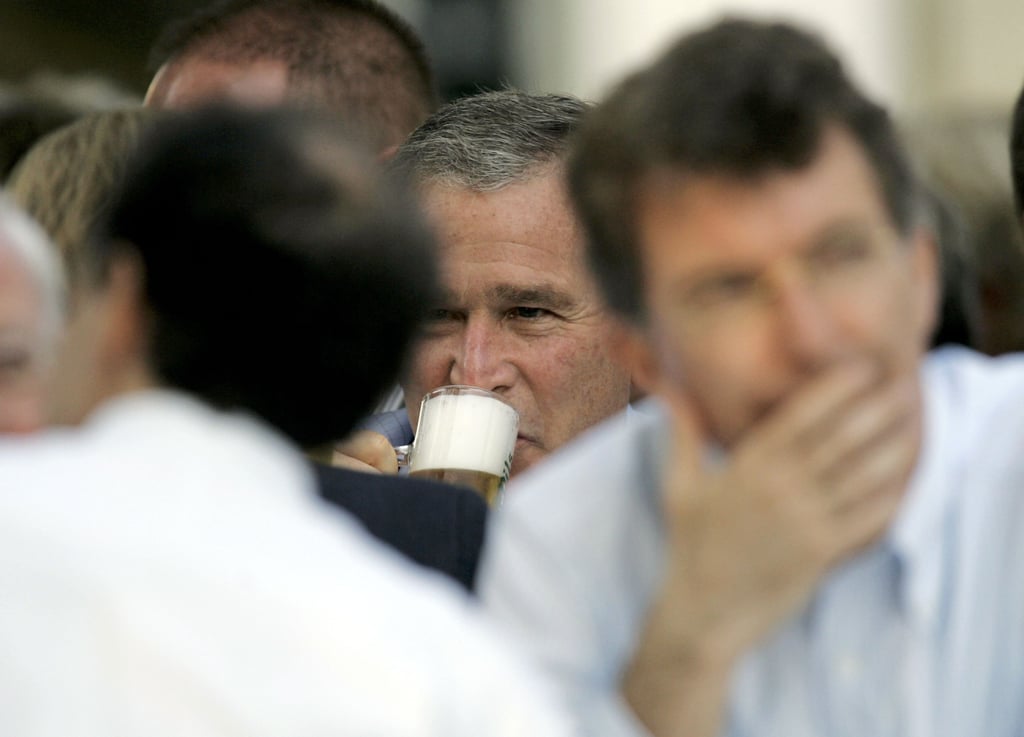 During a 2006 visit to Germany, George W. Bush sipped some nonalcoholic beer.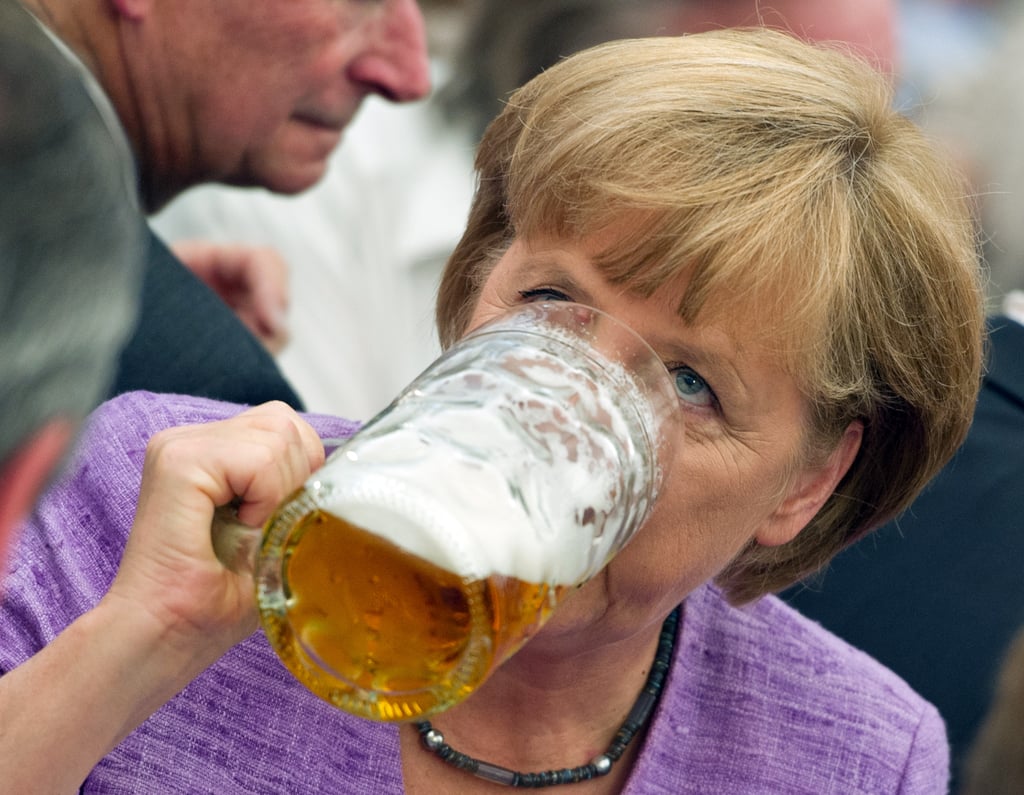 German Chancellor Angela Merkel attended the annual "political morning pint" event in 2012.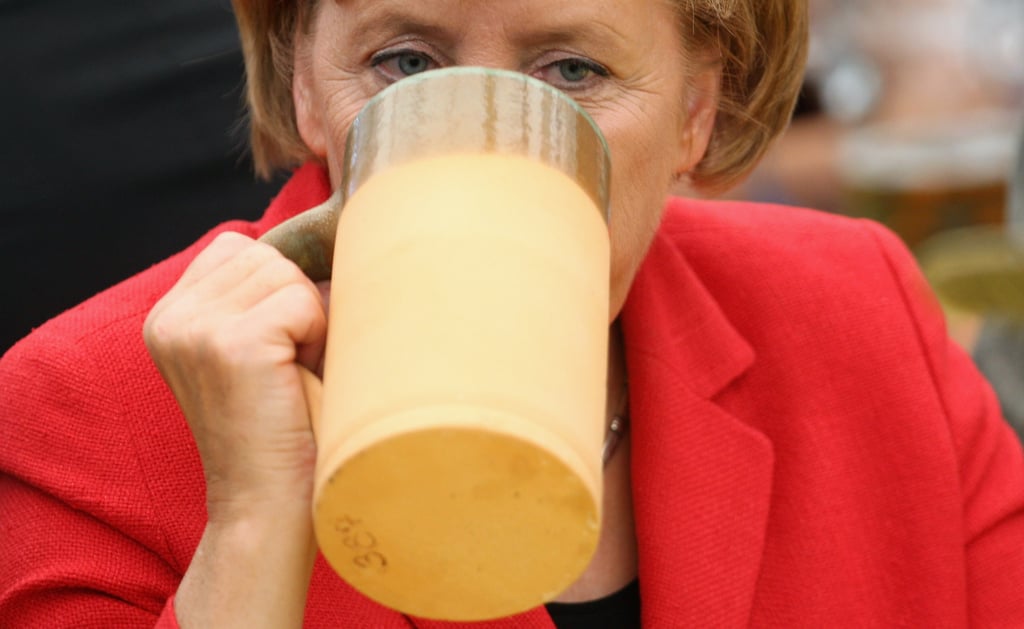 Angela Merkel threw back a stein during a 2009 rally.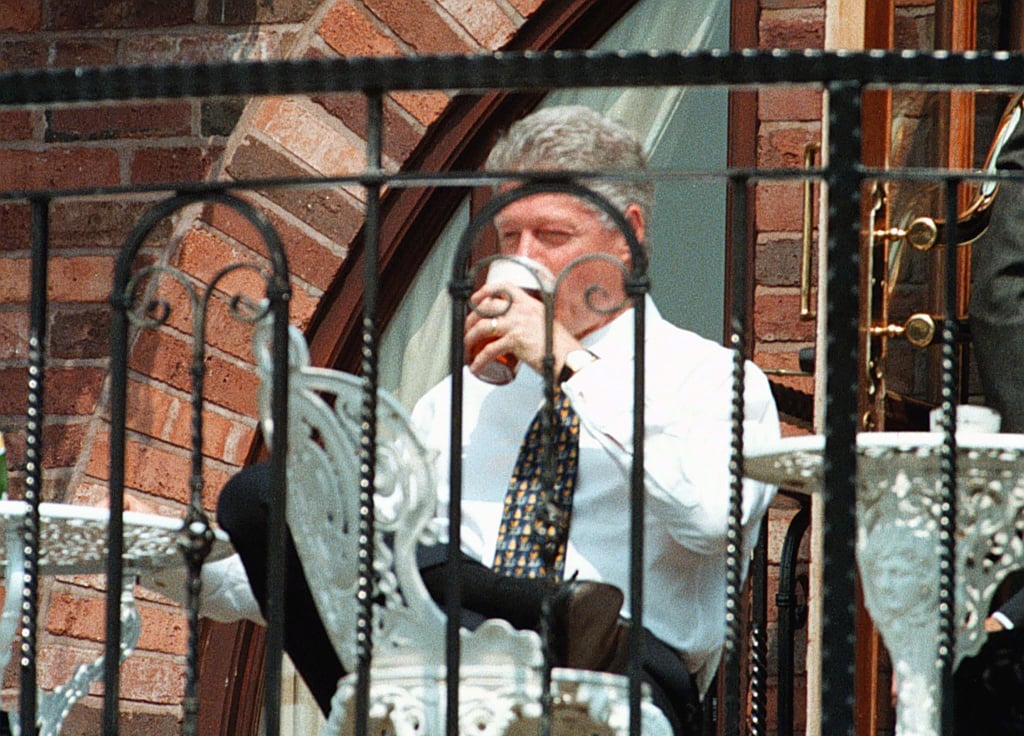 President Clinton enjoyed a pint of beer during his walkabout at the Malthouse brewery while attending a 1998 G8 conference in the UK.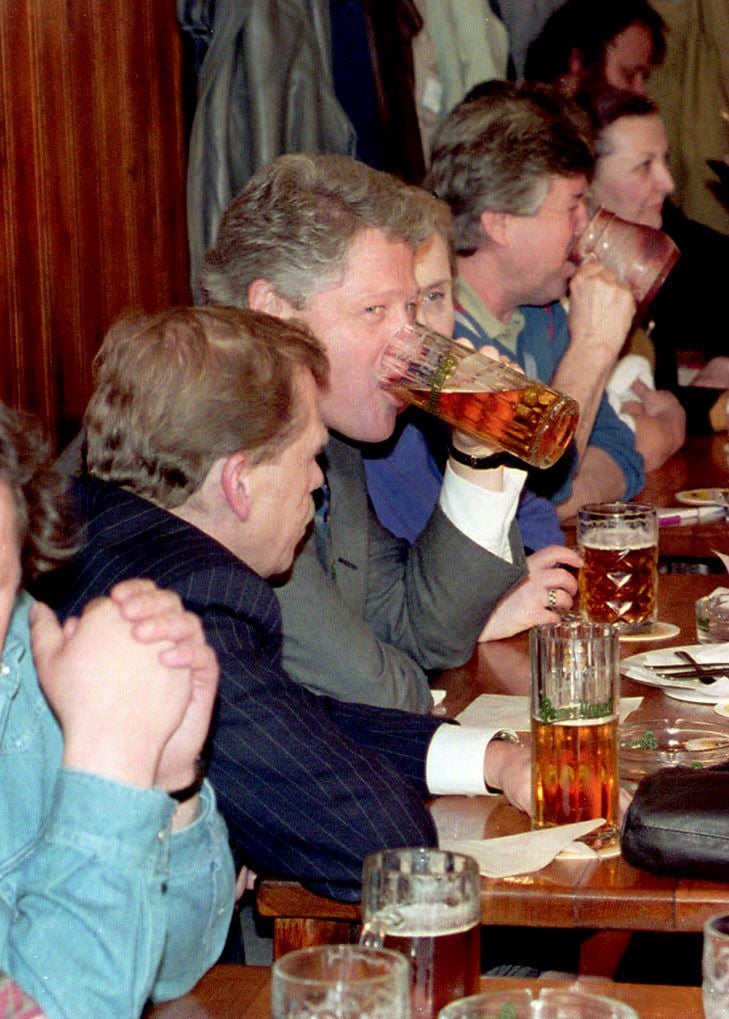 Clinton visited Prague's Golden Tiger pub during a 1994 visit.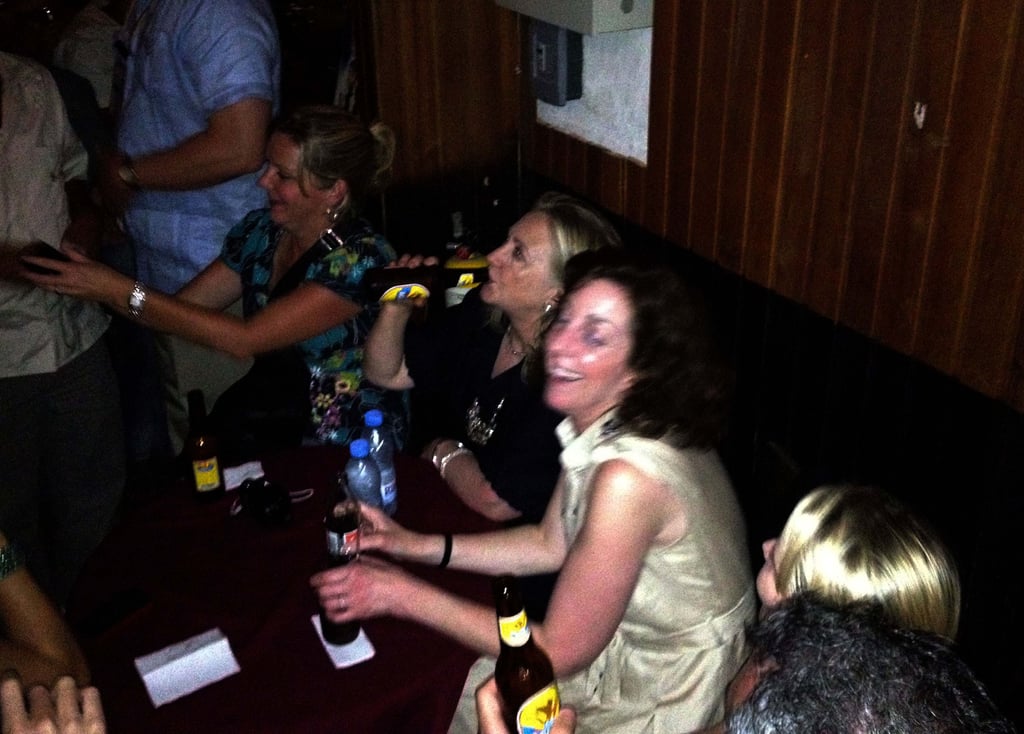 Former Secretary of State Hillary Clinton relaxed at Cafe Havana in Cartagena, Colombia, during a 2012 visit.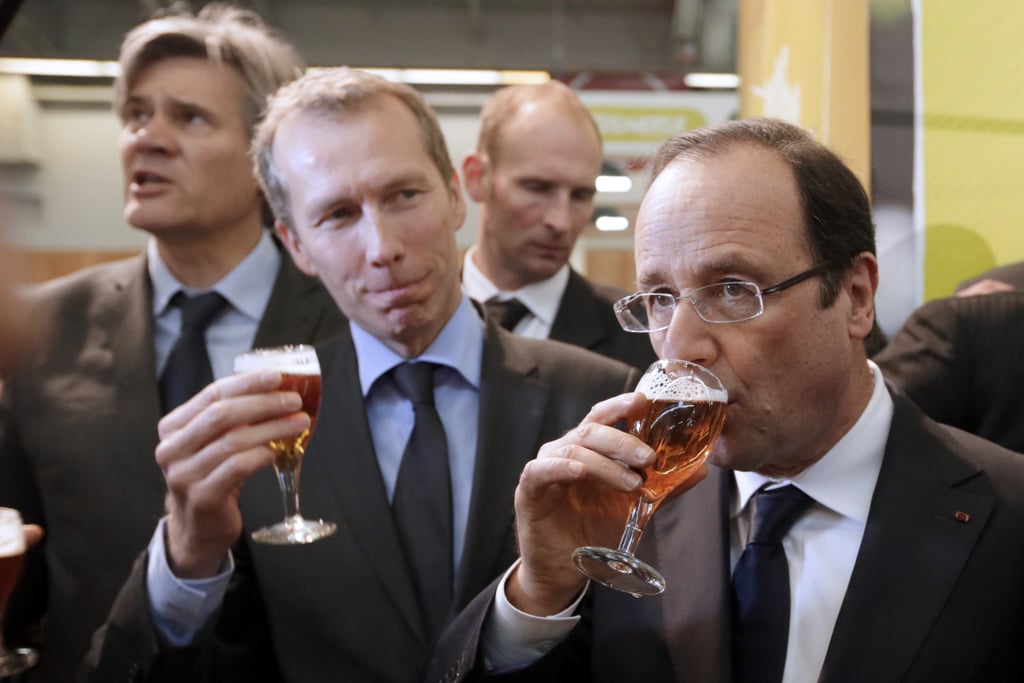 French President Francois Hollande drank a beer during an agriculture fair in Paris in 2013.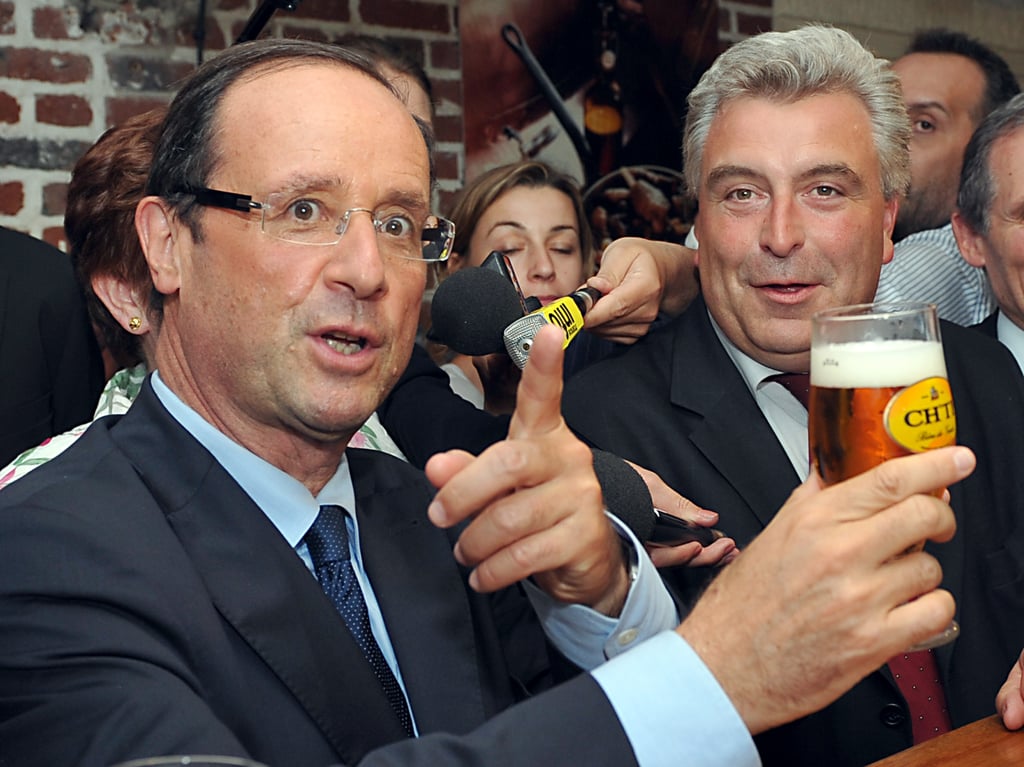 Francois Hollande visited a brewery during his 2012 campaign.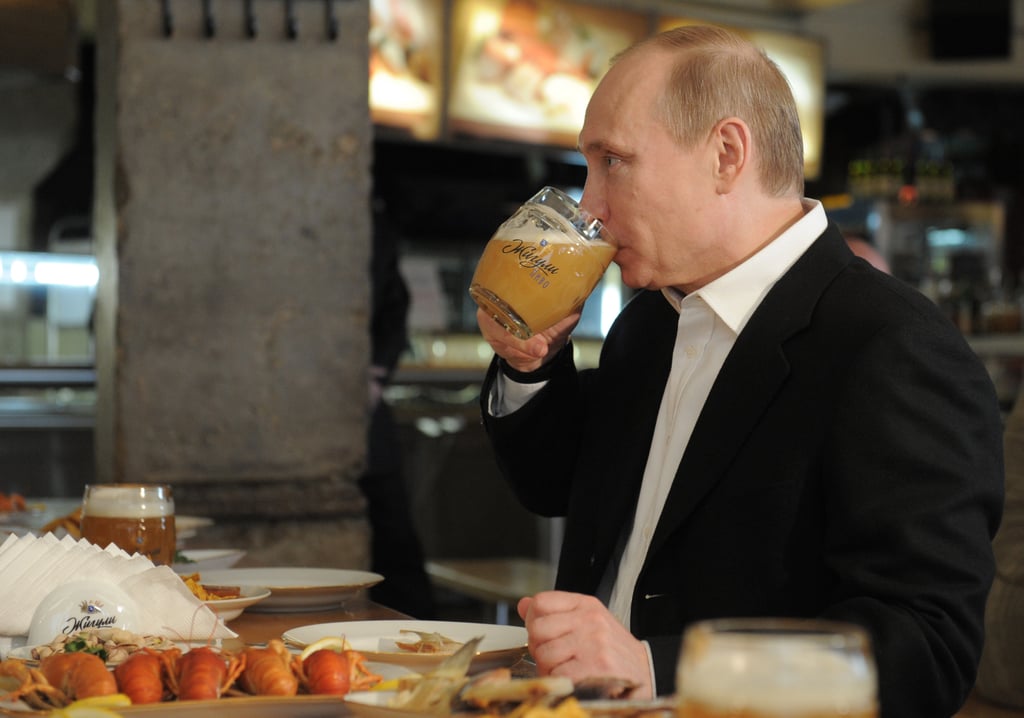 Russian leader Vladimir Putin headed to a Moscow bar for Labor Day in 2013.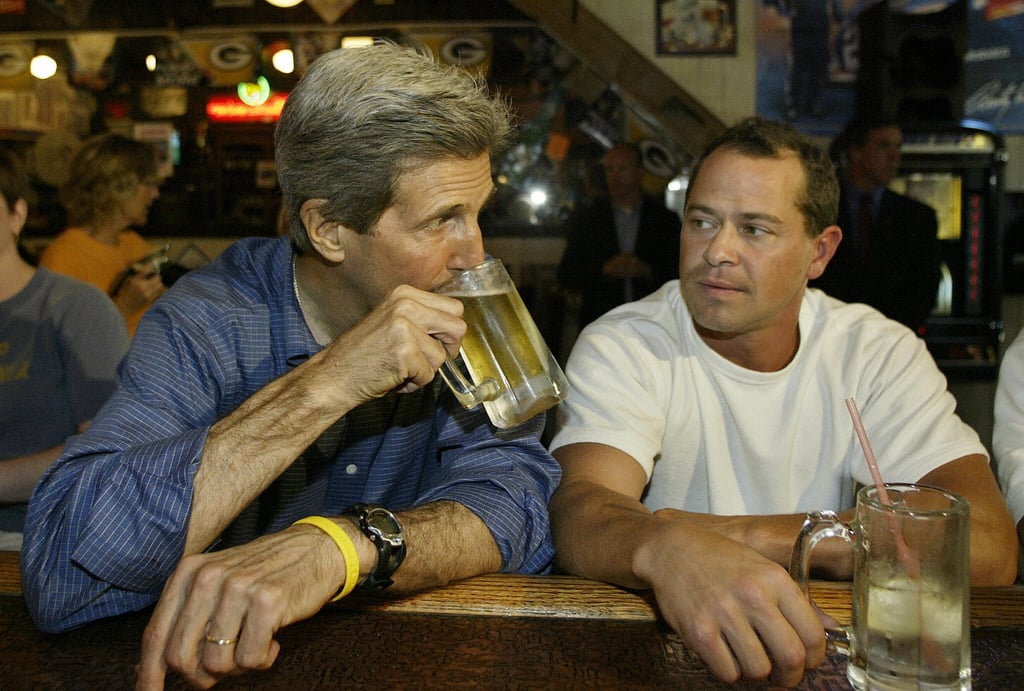 Former presidential candidate and current Secretary of State John Kerry threw back a cold one on the 2004 campaign trail.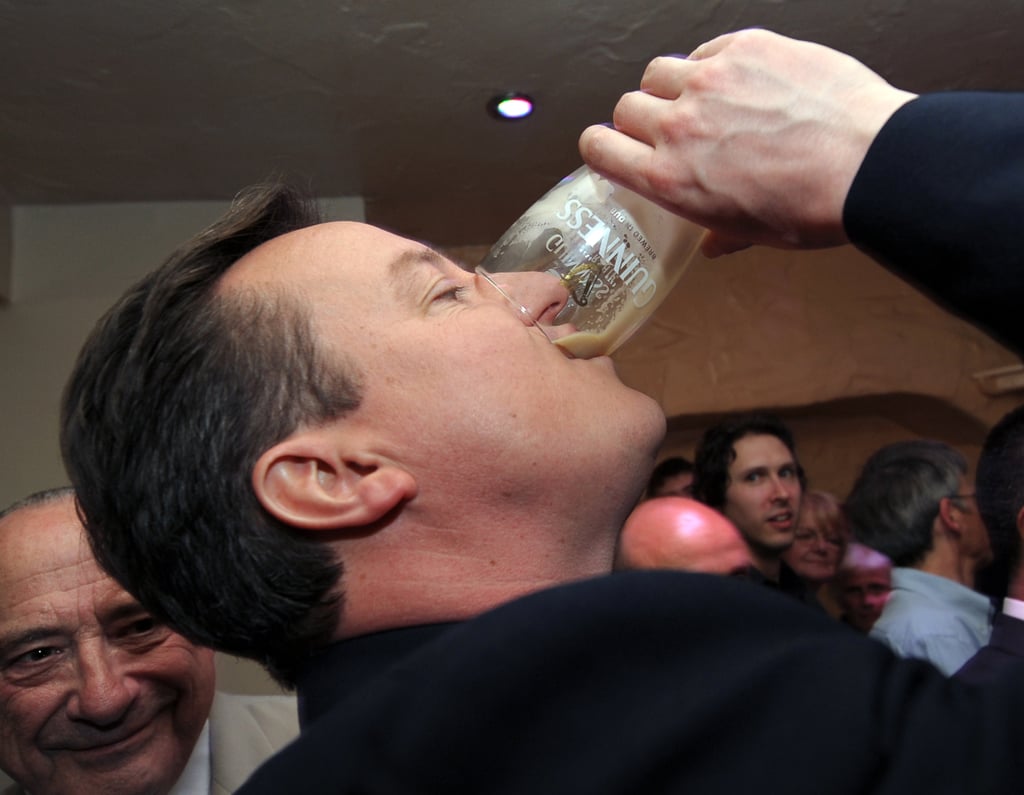 David Cameron chugged Guinness during his 2010 campaign.