King Juan Carlos I of Spain announced that he would abdicate [1], making his son, Prince Felipe, and daughter-in-law, Princess Letizia, the new king and queen of Spain! After King Juan Carlos I made his announcement last month, King Felipe VI was passed the crown [2] in a coronation ceremony on Thursday. The 45-year-old king is already a popular figure in Spain, thanks to his sweet relationship with the gorgeous and accomplished Princess Letizia and their two daughters, Princesses Leonor and Sofía. While they may not get as much international attention as the British royal family, Letizia and Felipe are stars in their own right — Letizia was an award-winning journalist before she took on royal life, while the prince is a former Olympic athlete and philanthropist. To celebrate Felipe's new role, we're looking back at a few of the family's most adorable moments.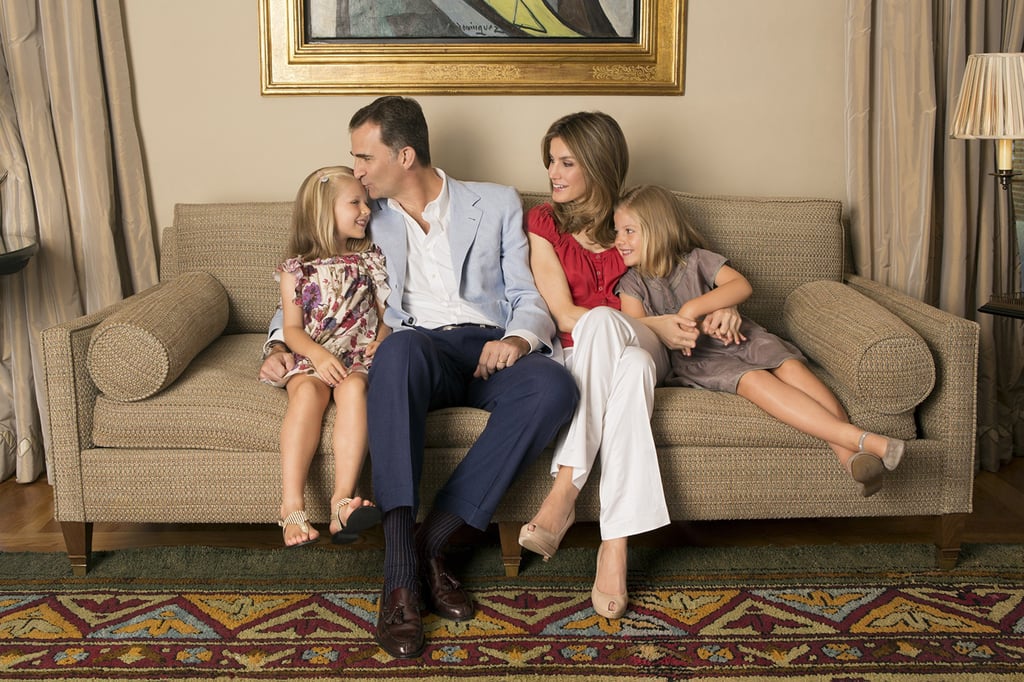 Felipe gave Princess Leonor a kiss during a special portrait session in September 2012.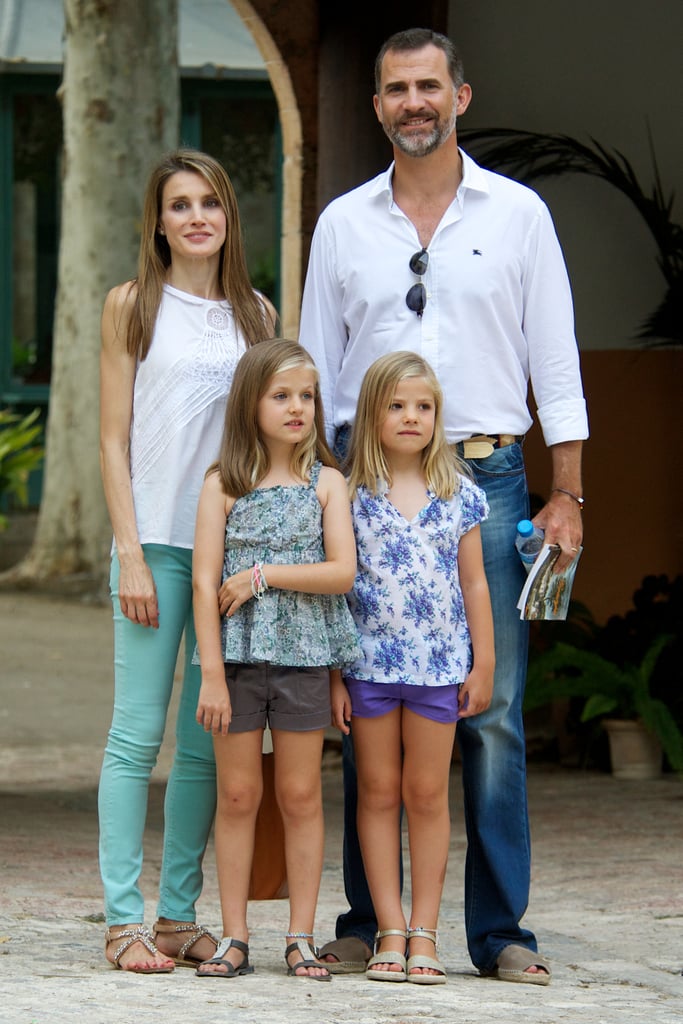 Letizia and Felipe brought their daughters on a Summer trip to Palma de Mallorca, Spain, in August 2013.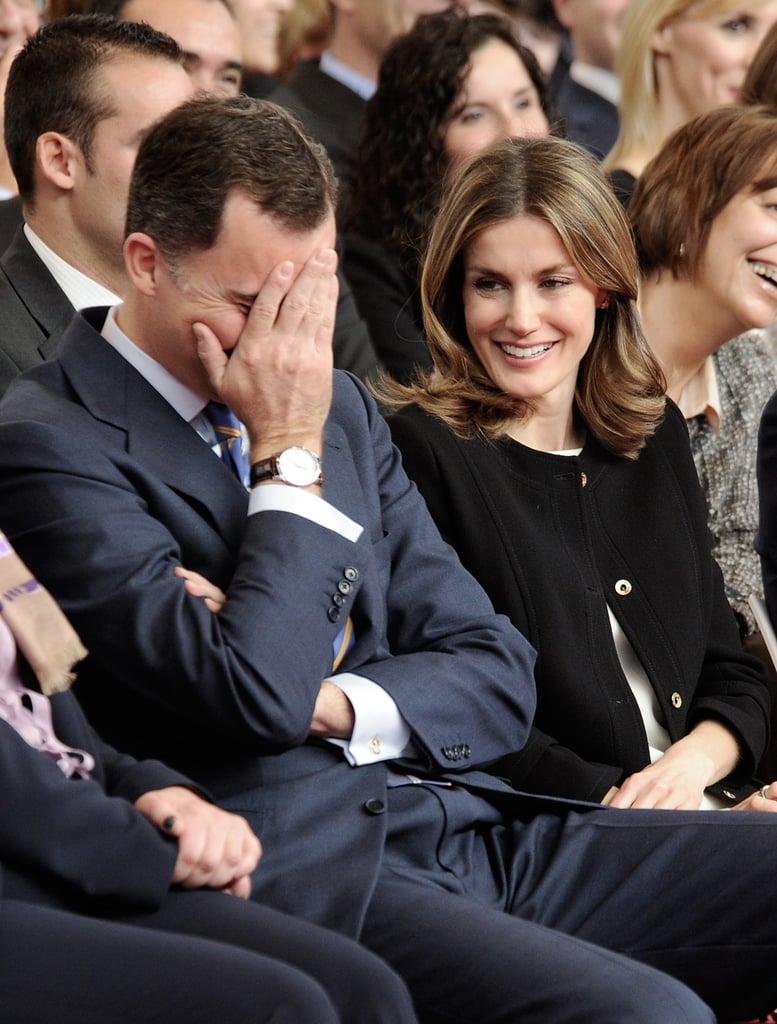 Felipe and Letizia shared a laugh in March 2012 during a special event in Madrid.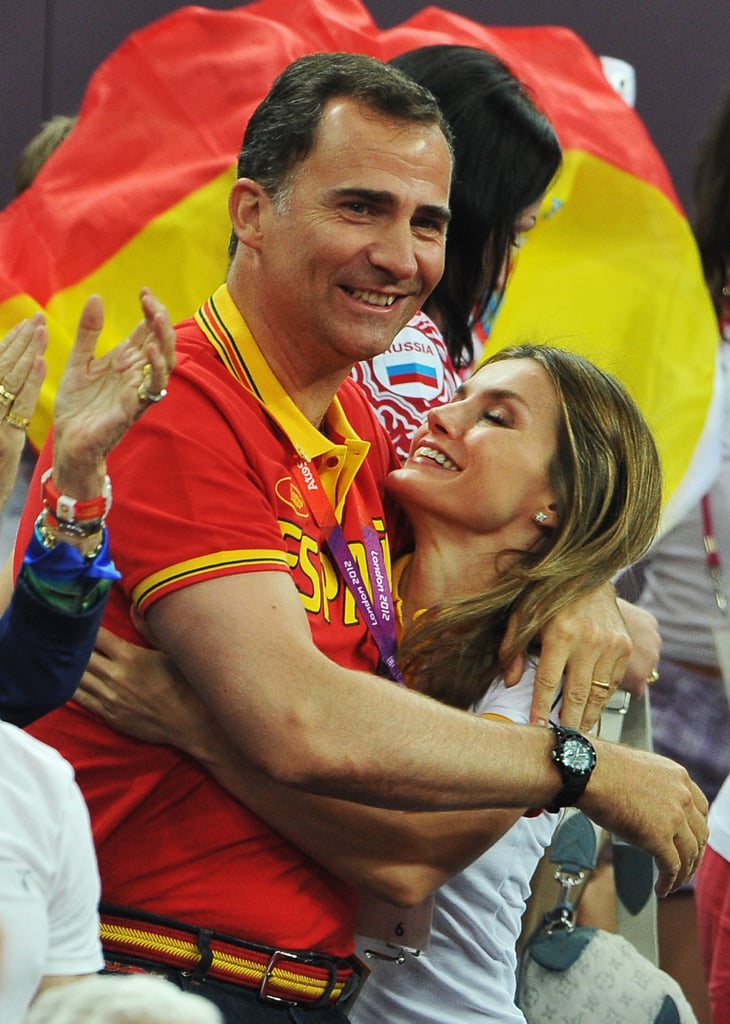 Letizia and Felipe shared a big embrace while watching Spain beat Russia during during the Olympic basketball semifinals in August 2012.
Letizia cuddled with her two daughters in September 2012.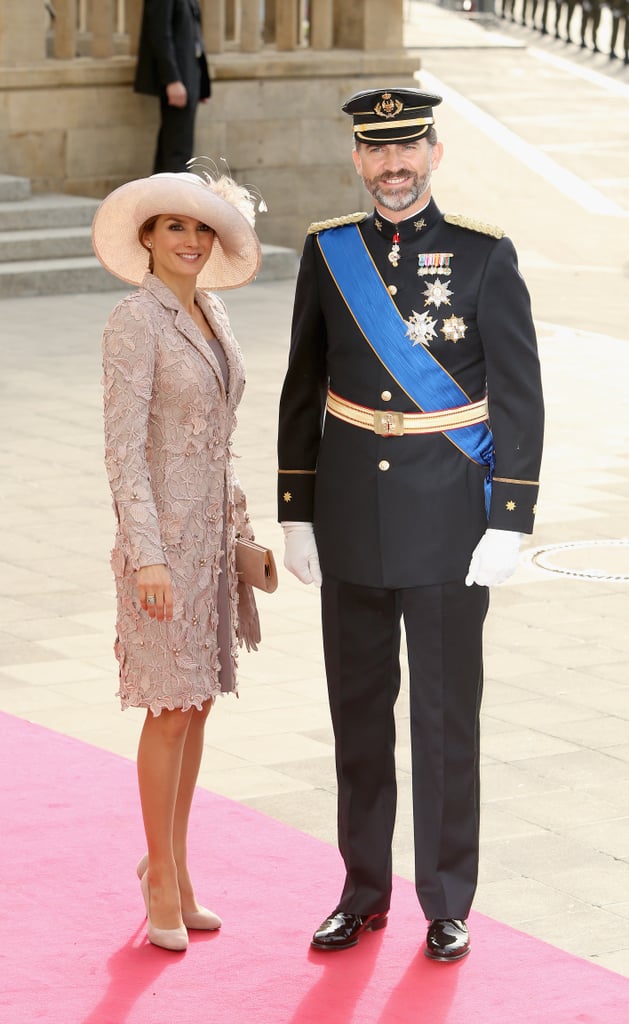 In October 2012, Letizia and Felipe attended the wedding [3] of Princess Stephanie and Prince Guillaume of Luxembourg.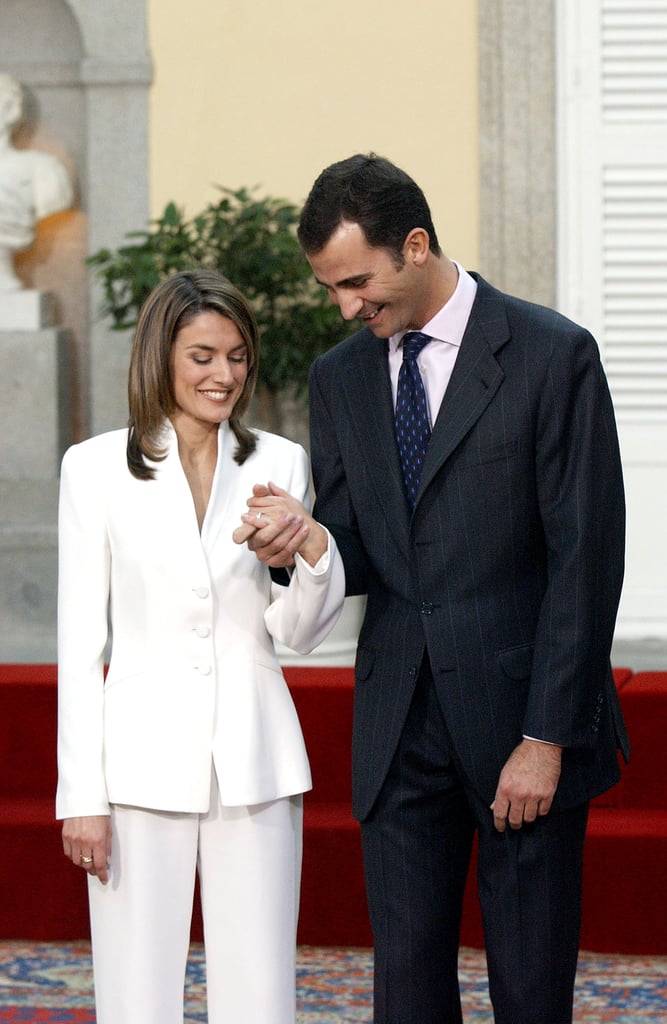 The couple smiled from ear to ear while showing off Letizia's engagement ring during their official engagement announcement in November 2003.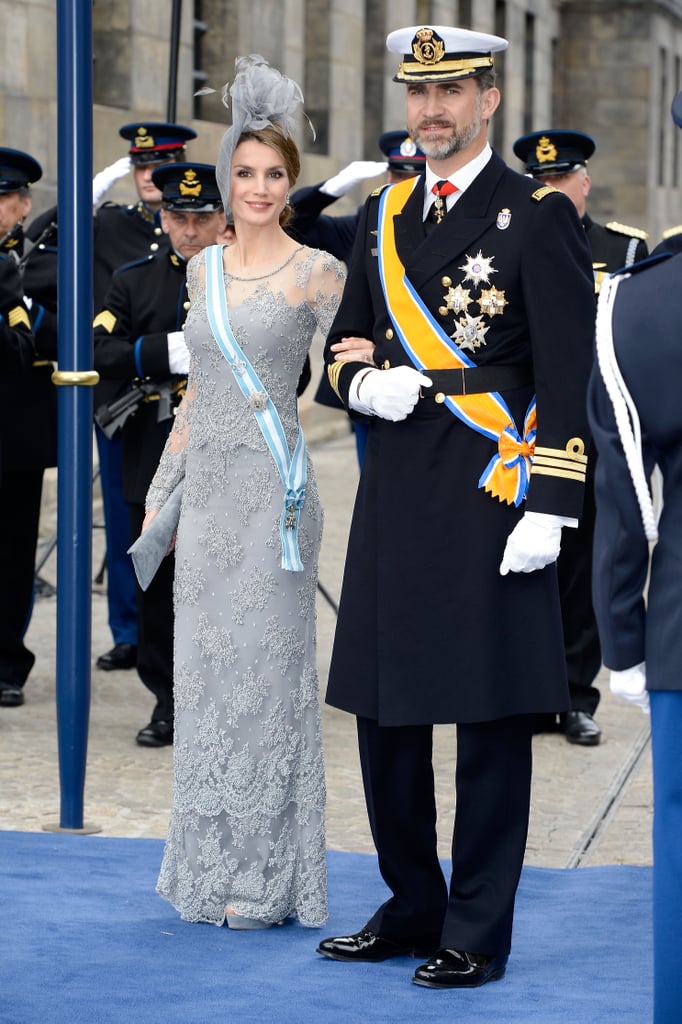 Letizia and Felipe got dressed up for the inauguration of King Willem-Alexander of the Netherlands in April 2013.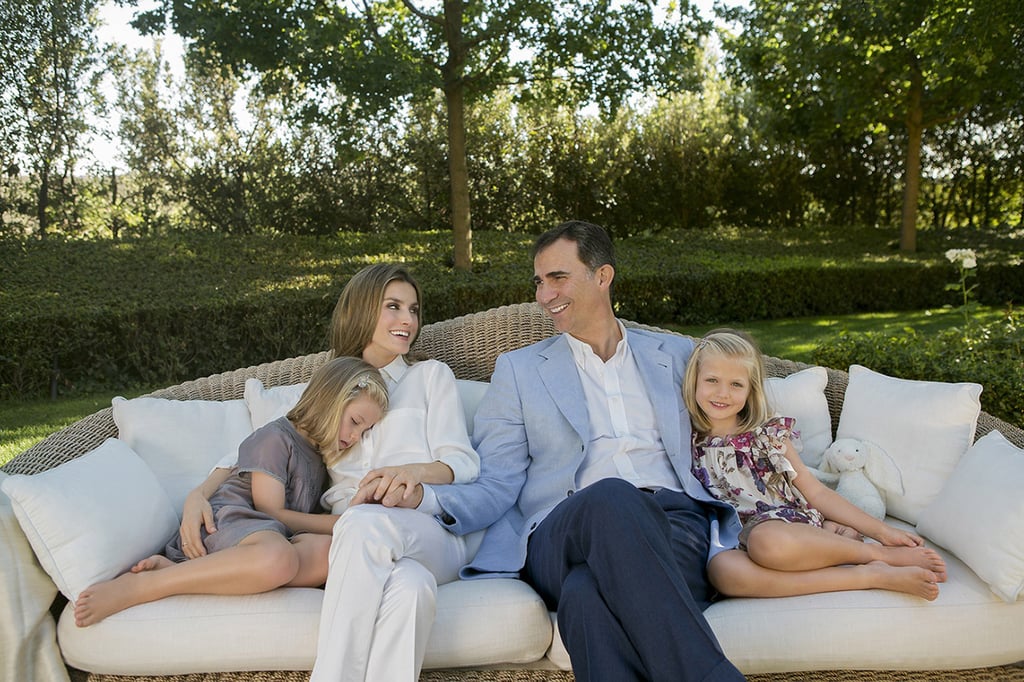 The royal family shared a sweet portrait in September 2012.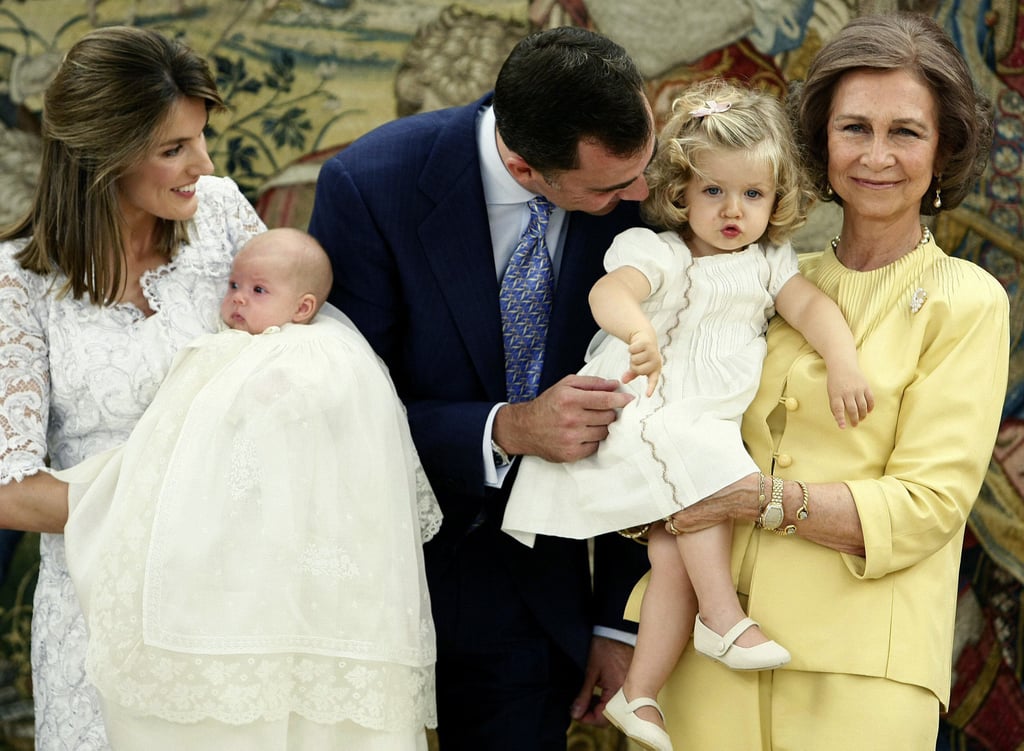 Felipe was sure to give his elder daughter, Princess Leonor, some attention during the christening of his younger daughter, Princess Sofía, in July 2007.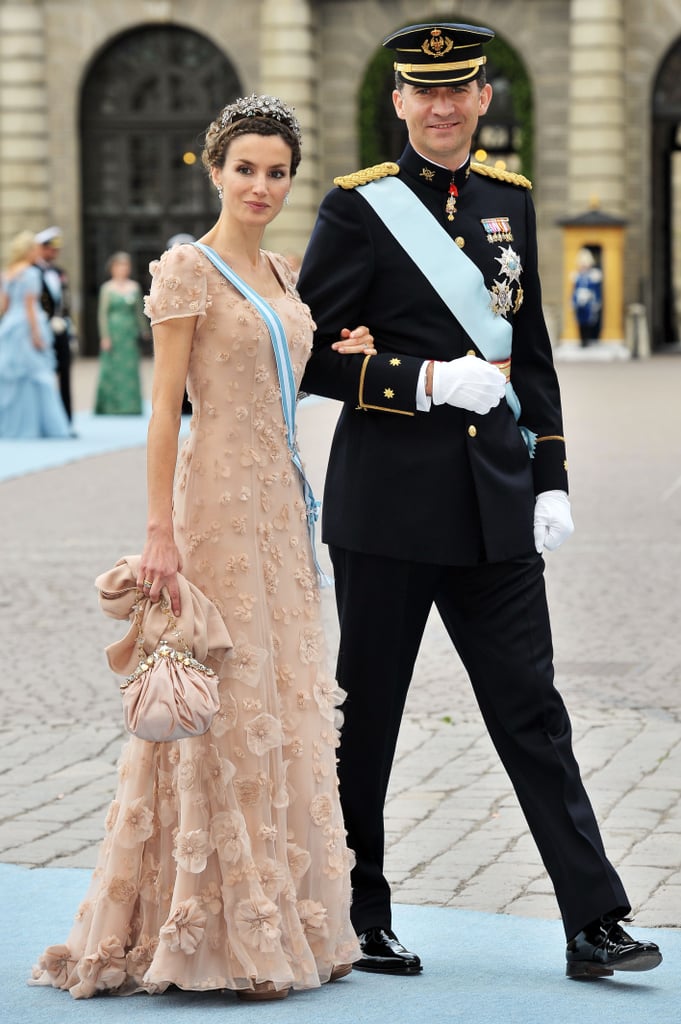 Felipe and Letizia looked every inch the royal couple when they arrived at Princess Victoria of Sweden's wedding [4] in June 2010.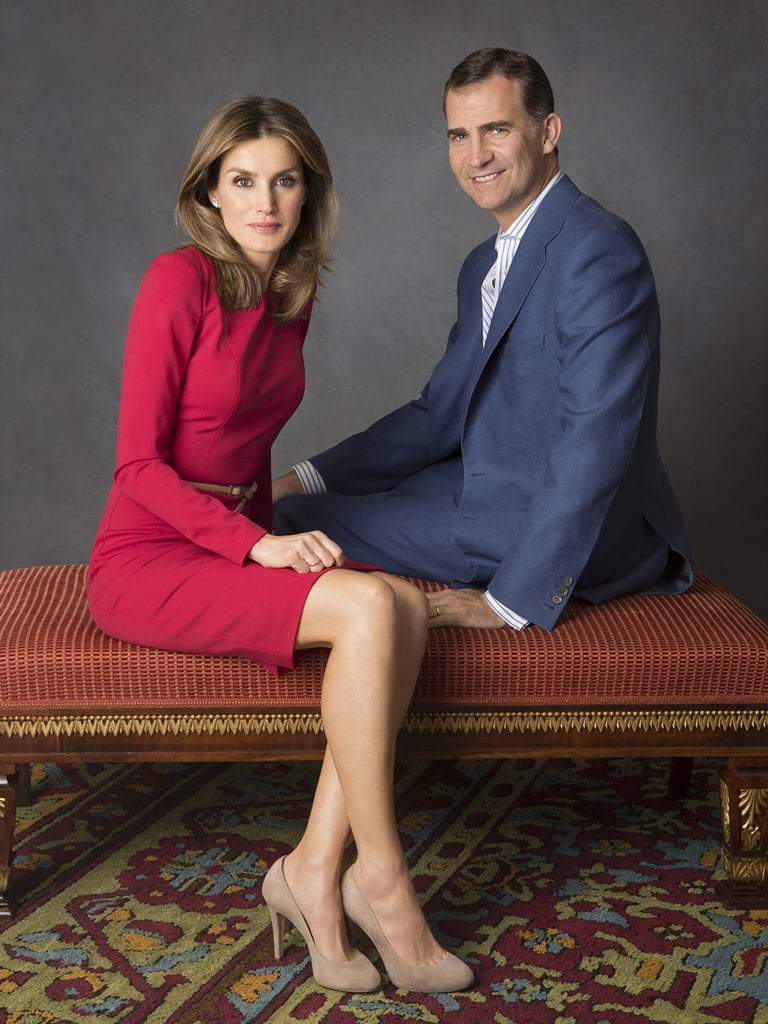 Letizia and Felipe looked very dapper in their official 2012 portrait.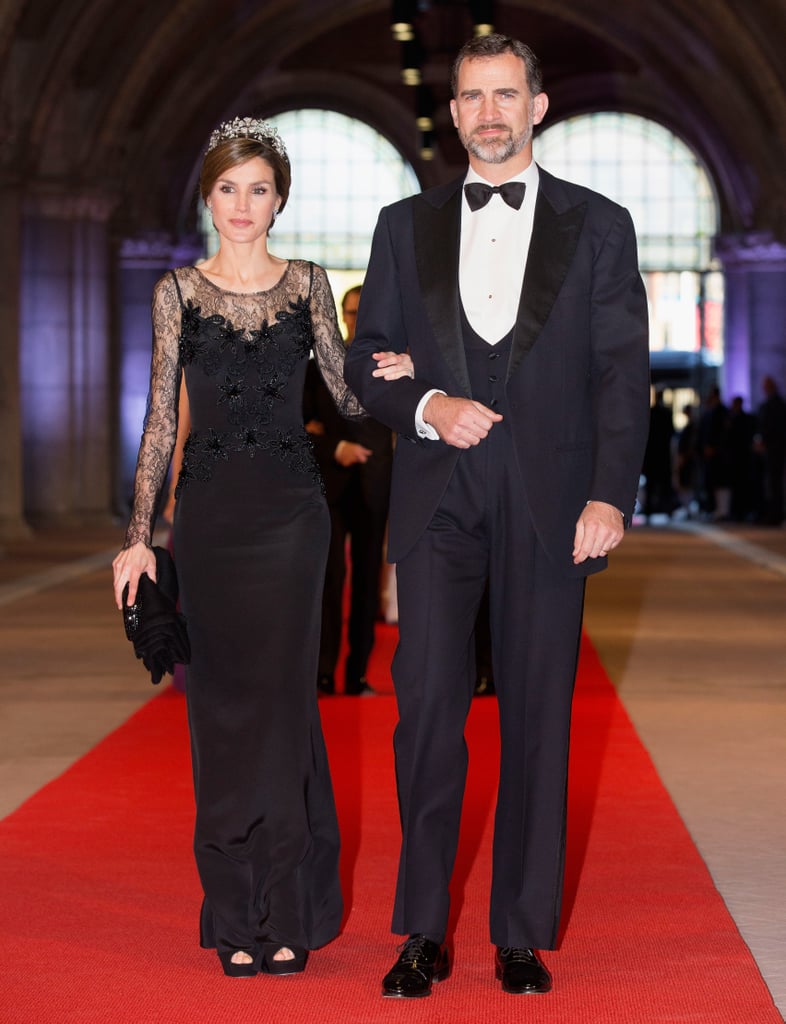 The royal couple was dressed to the nines at a special dinner for the Neatherlands' Queen Beatrix in April 2013.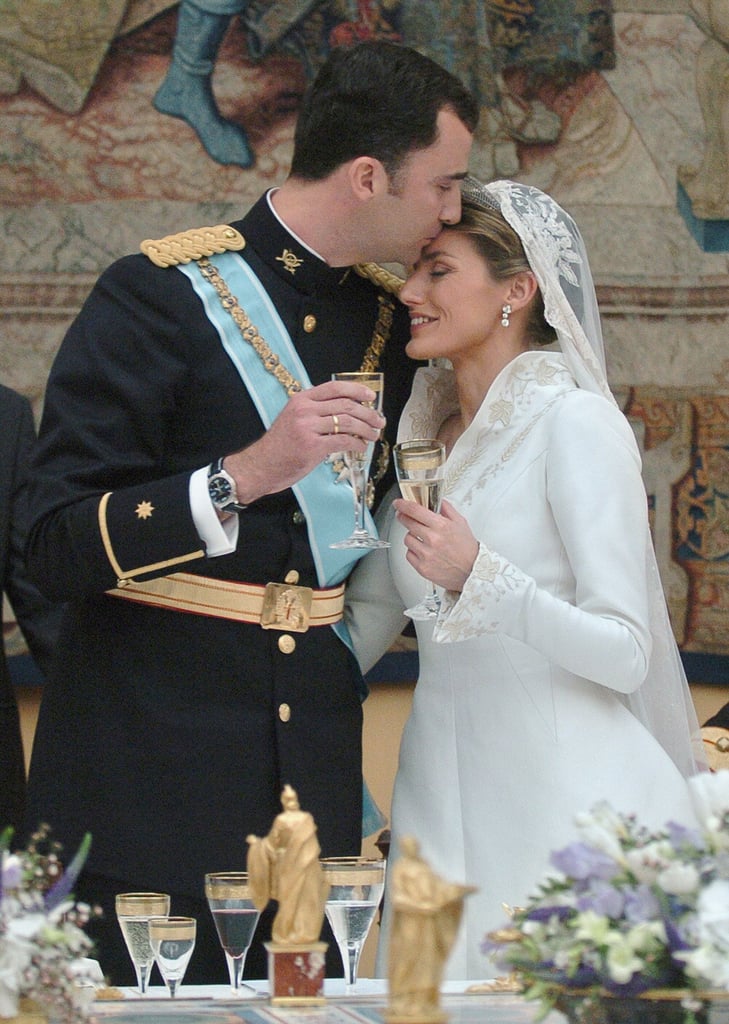 In May 2004, Felipe gave Letizia a tender kiss on their wedding [5] day.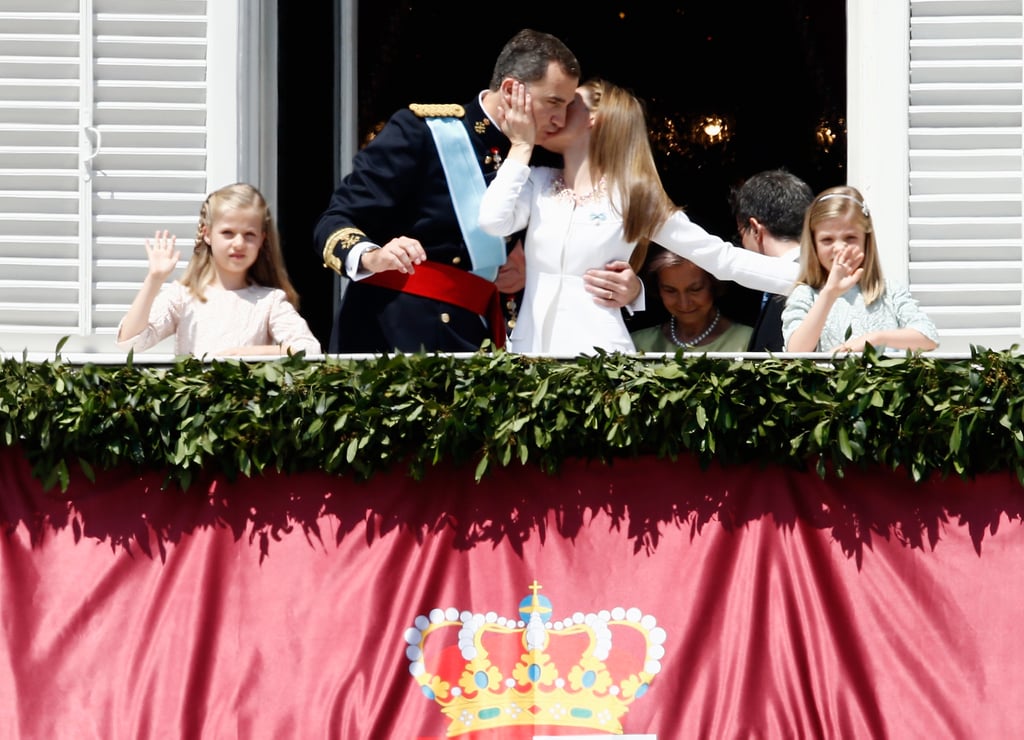 The newly crowned king and queen of Spain [6] shared a kiss on the balcony of the royal palace in June 2014.