Blond and handsome. Oh, and don't forget squeezable! With matching chubby cheeks, Prince George and baby Prince William are two of a kind. At his official playdate [1], Prince George had us doing a double take between our oohs and ahs. He looks just like Prince William! That's not the only thing the heirs have in common. Just like William on his first official tour to Australia [2], Georgie has demonstrated that he's a proficient crawler at almost 9 months. Unsurprisingly, William appears very proud of his little prince.
Source: Getty / Marty Melville, Tim Graham [3]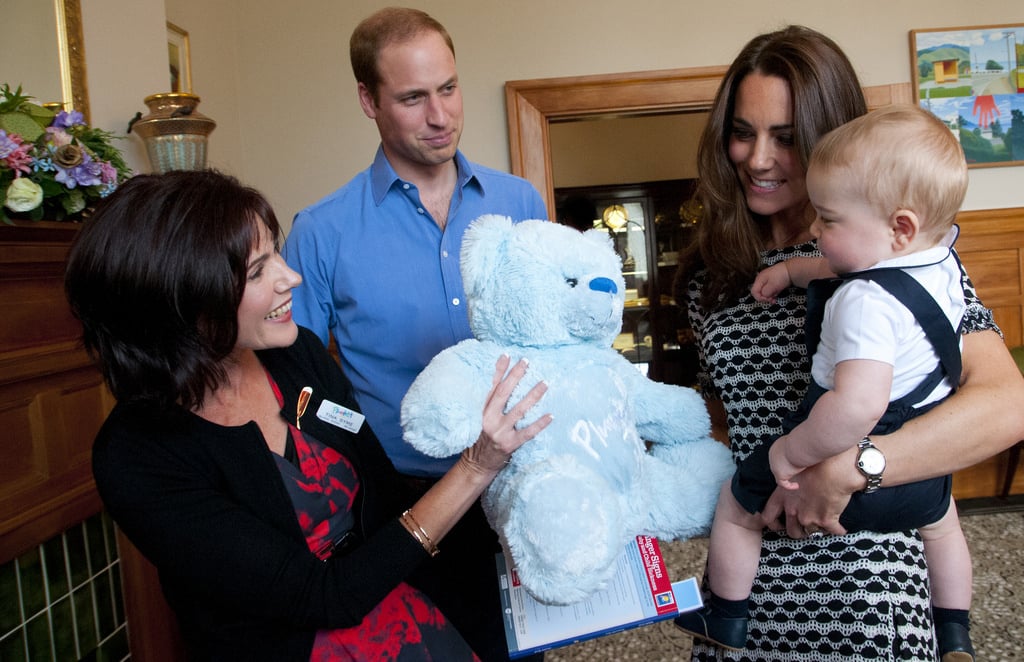 Check below for more photo evidence of the family resemblance. Now, we just have to cross our fingers that Kate will hand off Prince George to William for a heart-melting father-son photo op.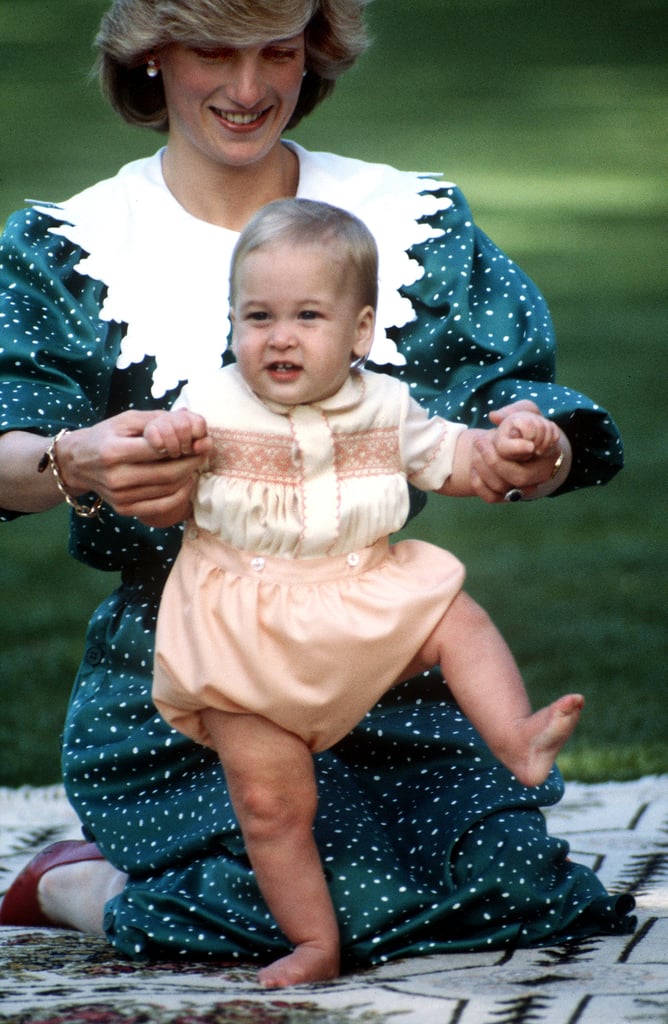 Here is Prince William at 9 months in Australia with his mother, Princess Diana.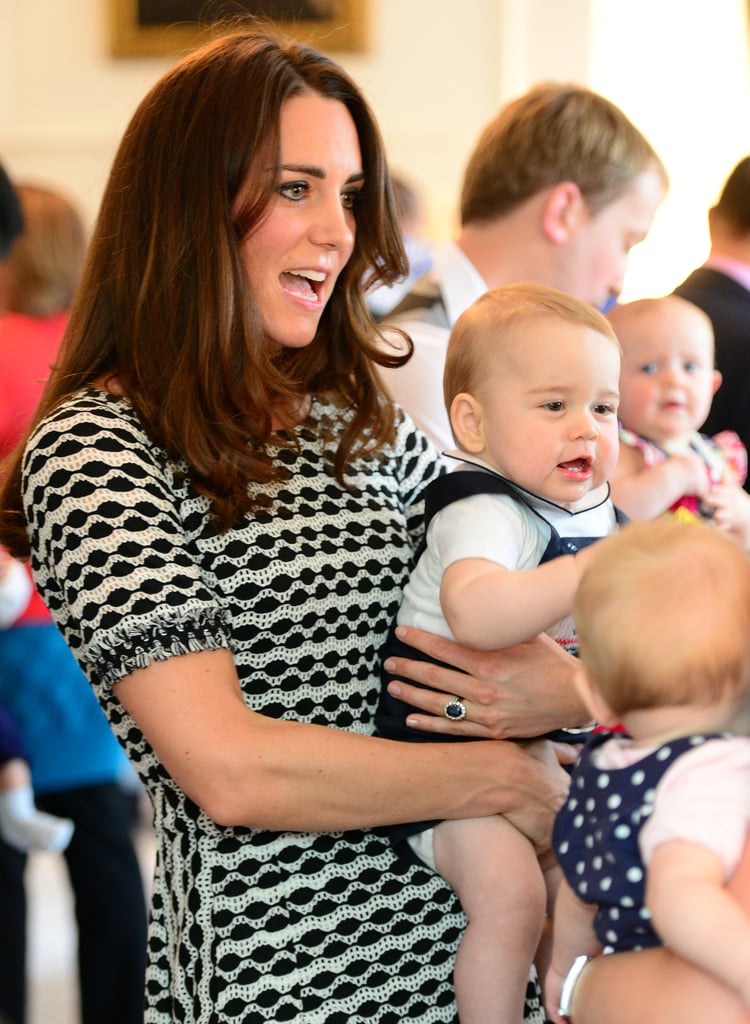 Prince George bear a striking resemblance to William.