Queen Letizia has been part of the Spanish royal family for just over a decade, but we're taking a look back at her pre-queen days. Like England's Kate Middleton — who's drawn more than a few comparisons to Princess Letizia — the Spanish princess was born without royal ties. Her father, a journalist, and her mother, a nurse, divorced in 1999. She's the oldest of their three daughters, and her youngest sister sadly passed away in 2007.
Before she wore a crown, Queen Letizia built up quite the impressive résumé. After attending a public high school in Madrid, she earned a bachelor's degree and a licentiate's degree in sciences of the information, a form of journalism, at the Complutense University of Madrid. She also received her master's degree in audiovisual journalism, working at a variety of publications and networks before she became a morning news anchor for one of Spain's most popular programs. As a journalist, she broadcast live from NYC following the 9/11 attacks, and she was promoted to an evening news position in 2003, a job she left months later, just ahead of her royal engagement.
Before Queen Letizia met King Felipe VI, she was in a long-term relationship with Alonso Guerrero Pérez, a teacher and journalist, and they got married in 1998 after 10 years of dating. The pair divorced in 1999, and Letizia met her prince in 2002 while she was on assignment, covering an oil spill for the news program. Felipe's proposal was announced a year later, in November 2003. They wed in May 2004 at the Cathedral Santa Maria la Real de la Almudena in Madrid, later welcoming two daughters: Princess Leonor, born in October 2005, and Princess Sofía, born in April 2007. Keep reading to see Queen Letizia through the years, including memorable moments with King Felipe VI [1] and sweet snapshots of their two daughters.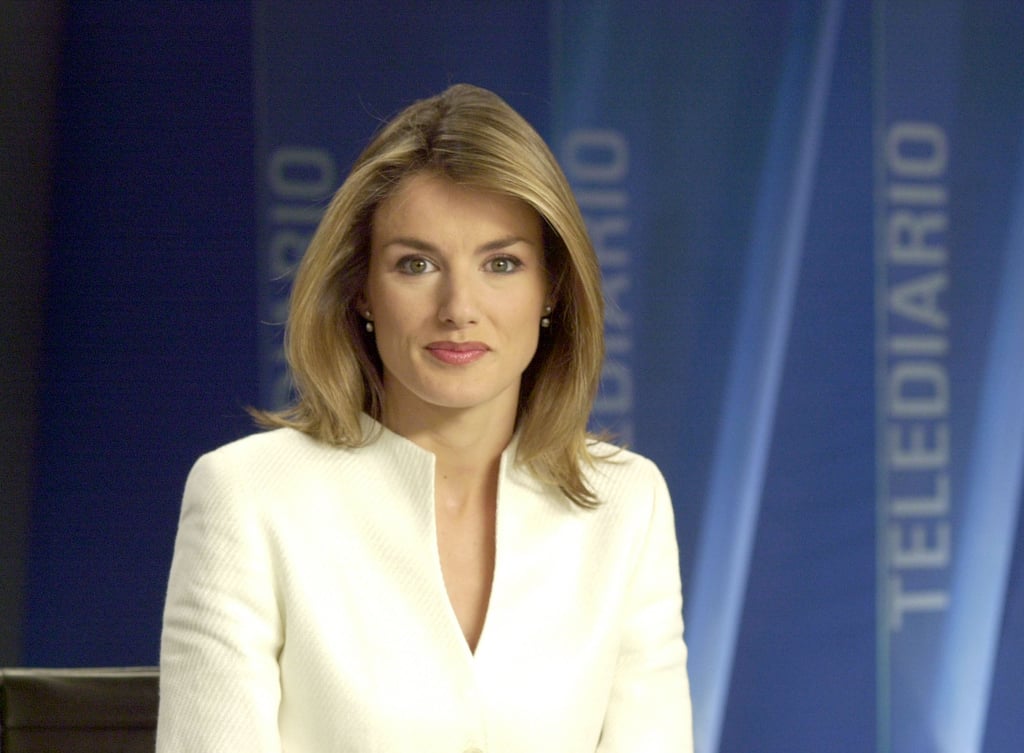 Princess Letizia worked as a news anchor in the early 2000s, and she reported from Ground Zero after the 9/11 attacks.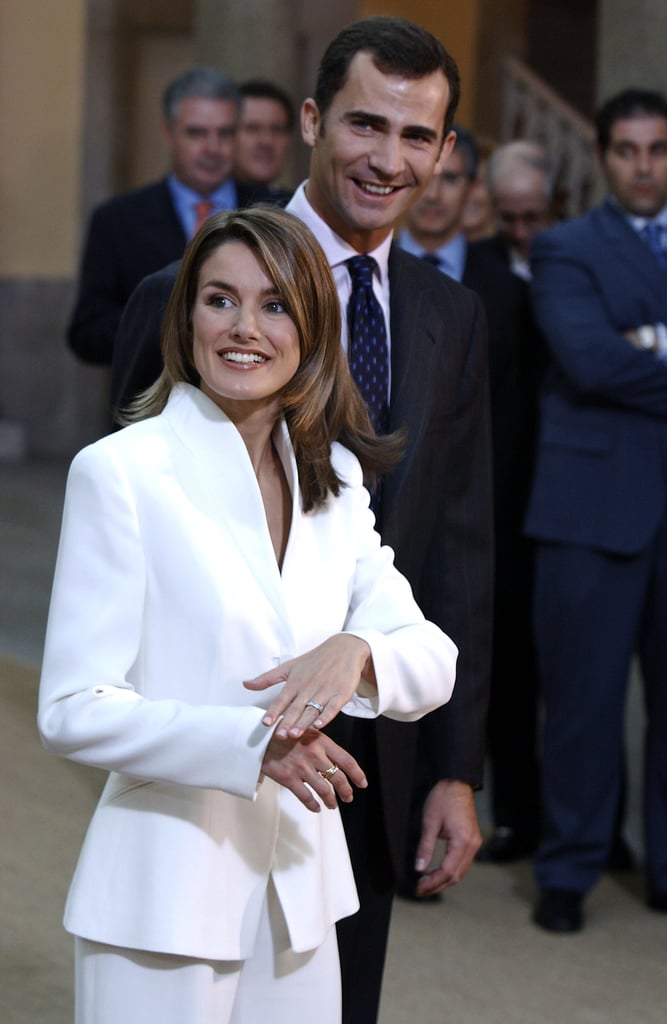 Princess Letizia showed off her engagement ring alongside Prince Felipe in November 2003.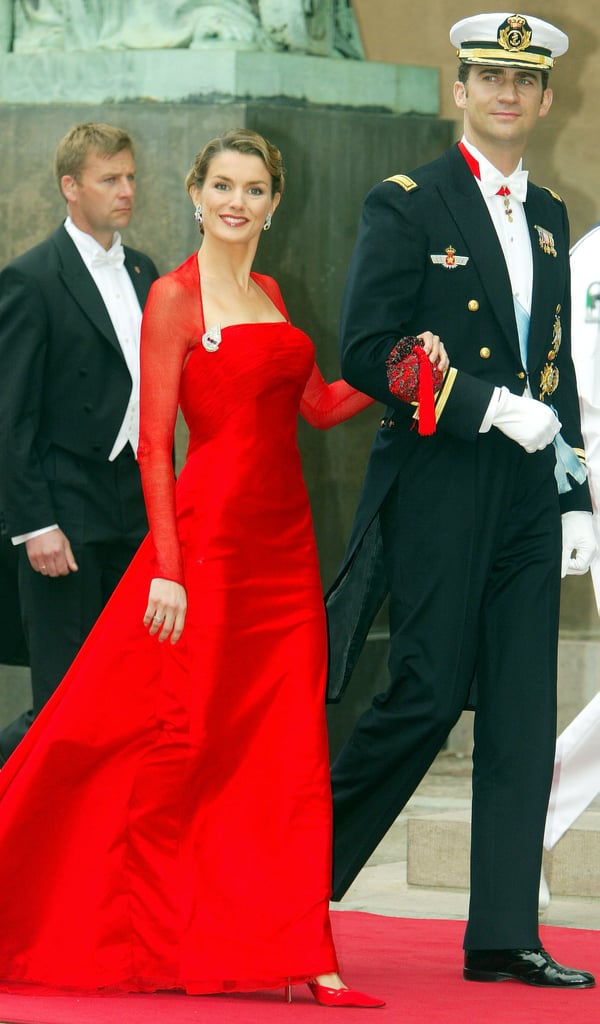 She wore an elegant red dress when the couple attended the wedding [2] of Danish Crown Prince Frederik and Mary Donaldson in May 2004.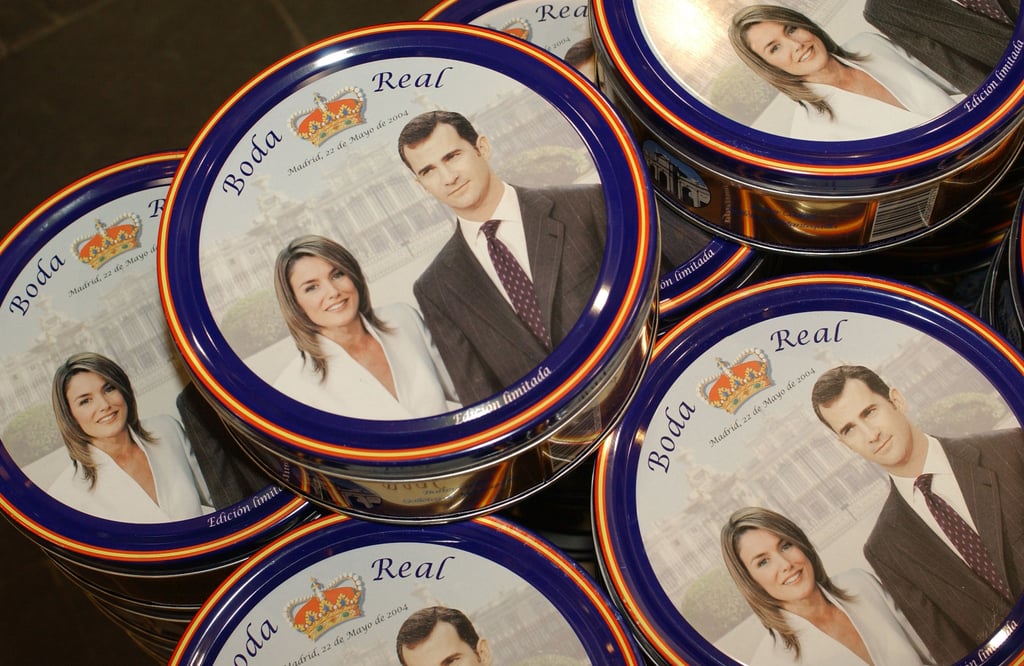 Ahead of the couple's royal wedding [3], souvenirs popped up in stores across Spain.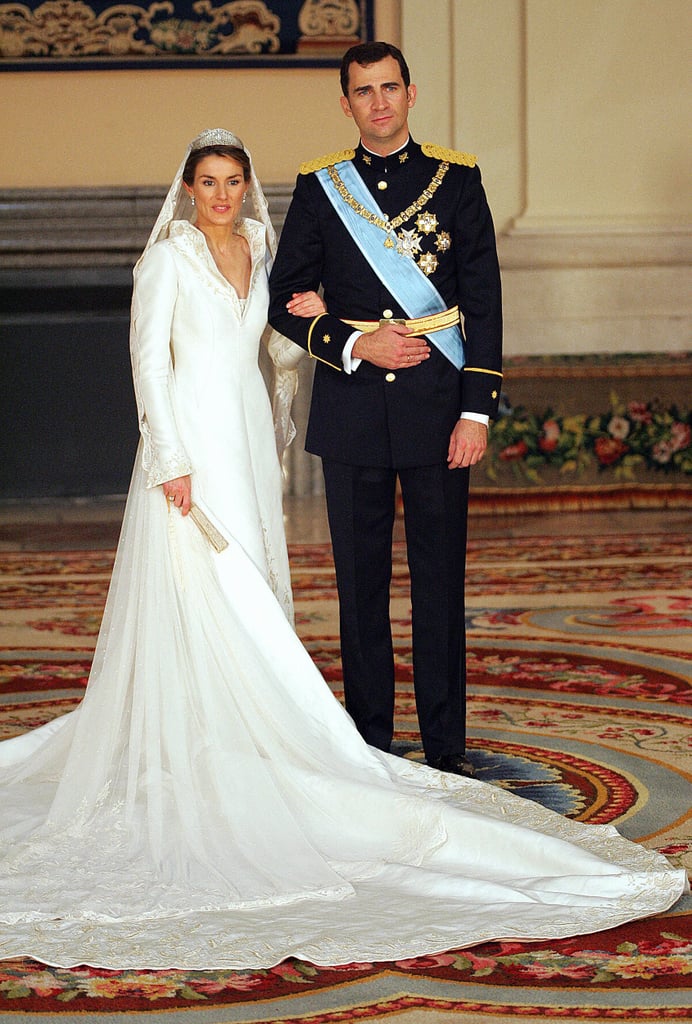 Prince Felipe and Princess Letizia got married on May 22, 2004.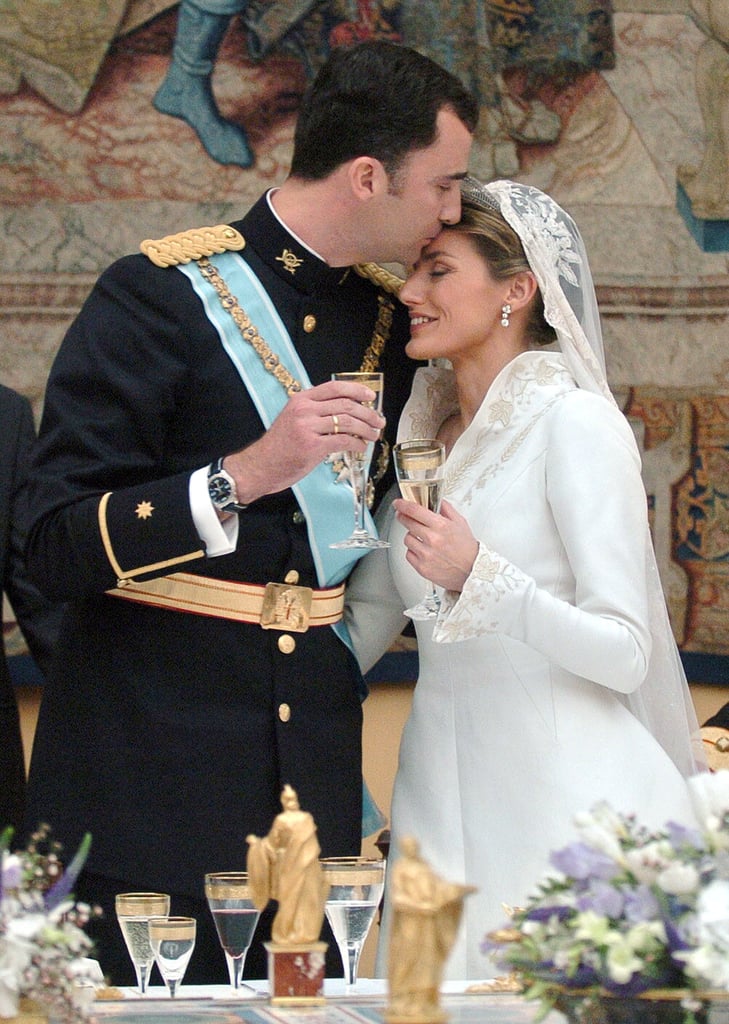 Princess Letizia was all smiles as she toasted alongside her new husband.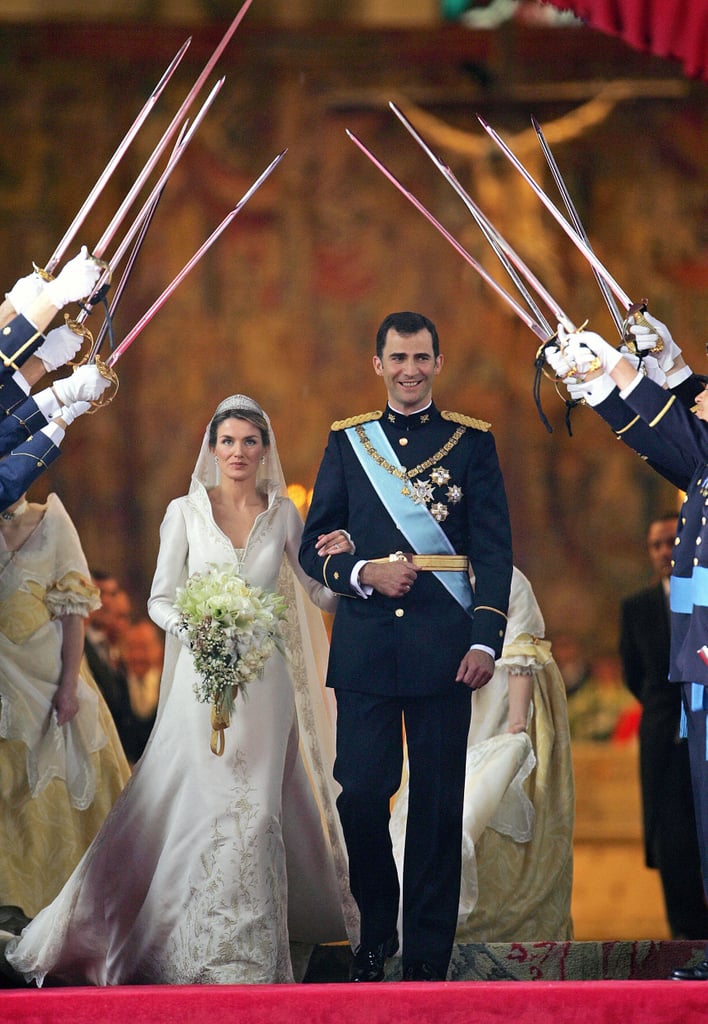 The pair's royal wedding [4] took place in Madrid's Almudena Cathedral.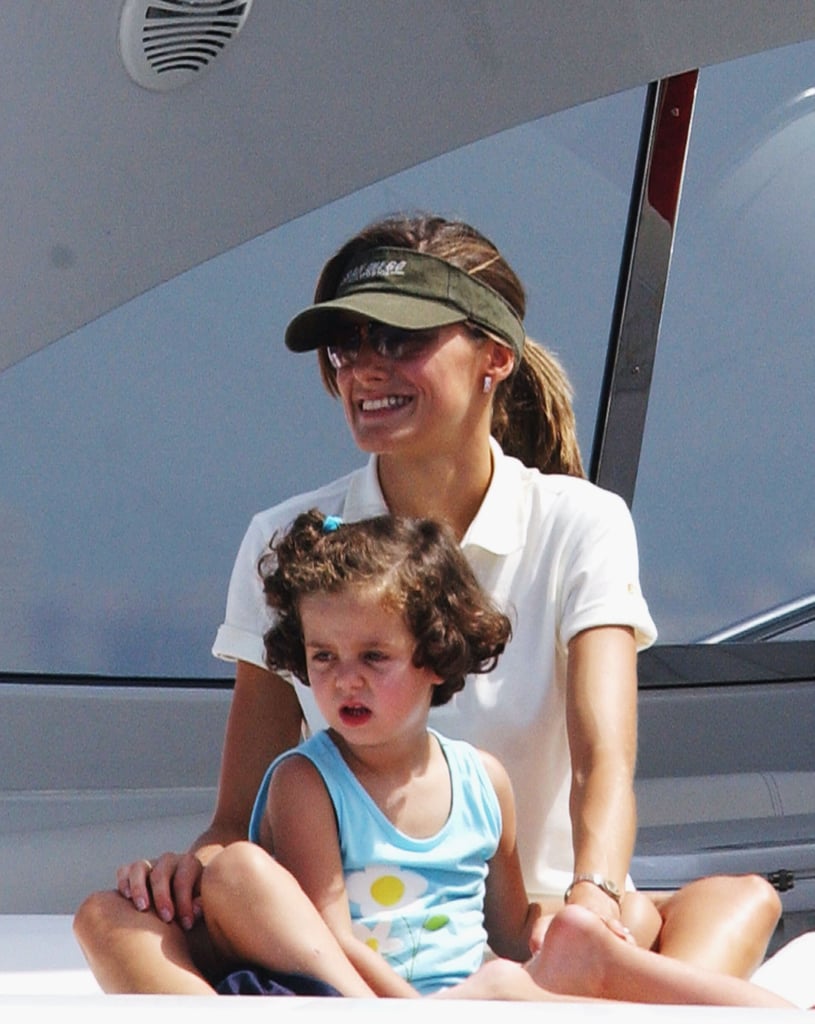 In July 2004, Princess Letizia of Spain spent time with her niece during the Breitling Sailing Cup in Mallorca.
She greeted people at the Cathedral of Santiago during a visit with Prince Felipe.
Princess Letizia gave Prince Felipe a sweet smile during a royal appearance in October 2004.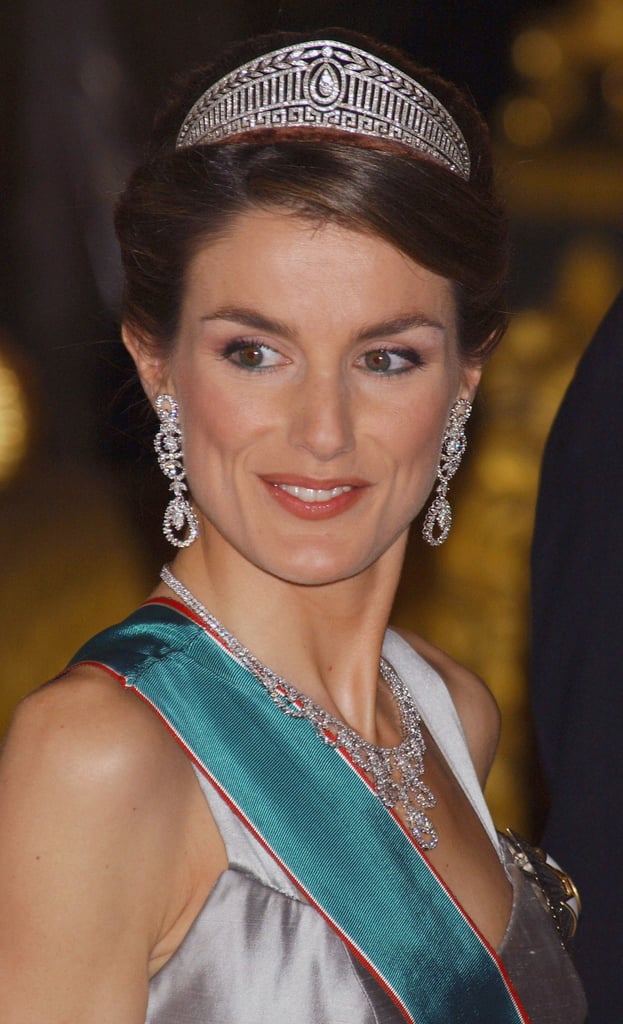 She wore a sparkling crown at a reception for the Hungarian president and his wife in January 2005.
Princess Letizia gave a little girl a big hug during a visit to the Baleares Islands in May 2005.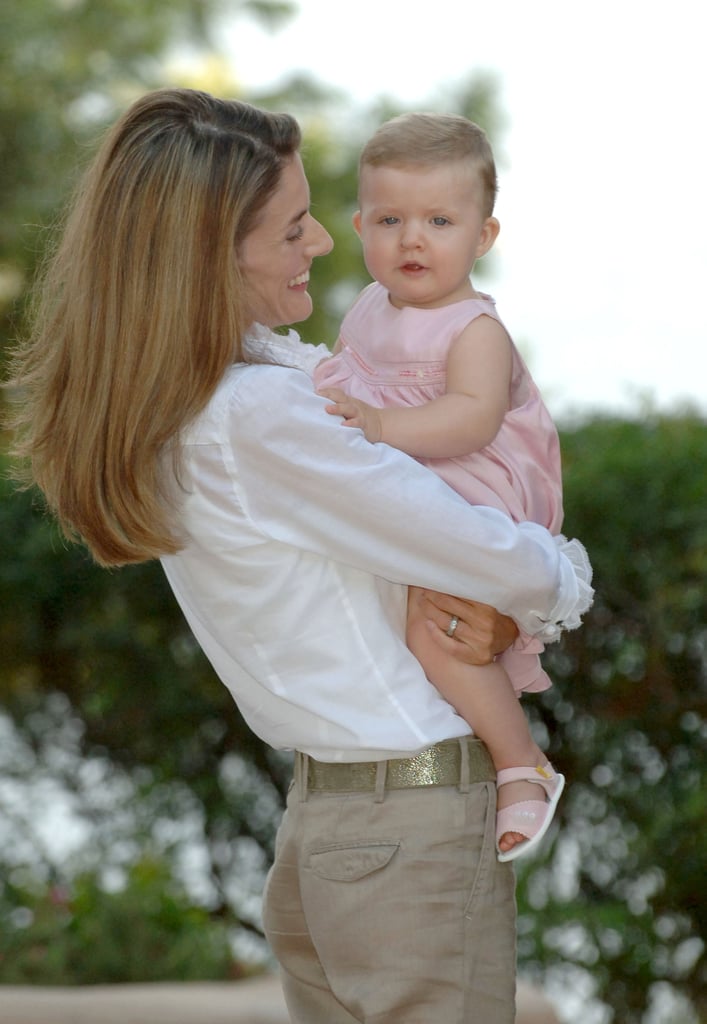 She glowed during a portrait session with her daughter, Princess Leonor, in August 2006.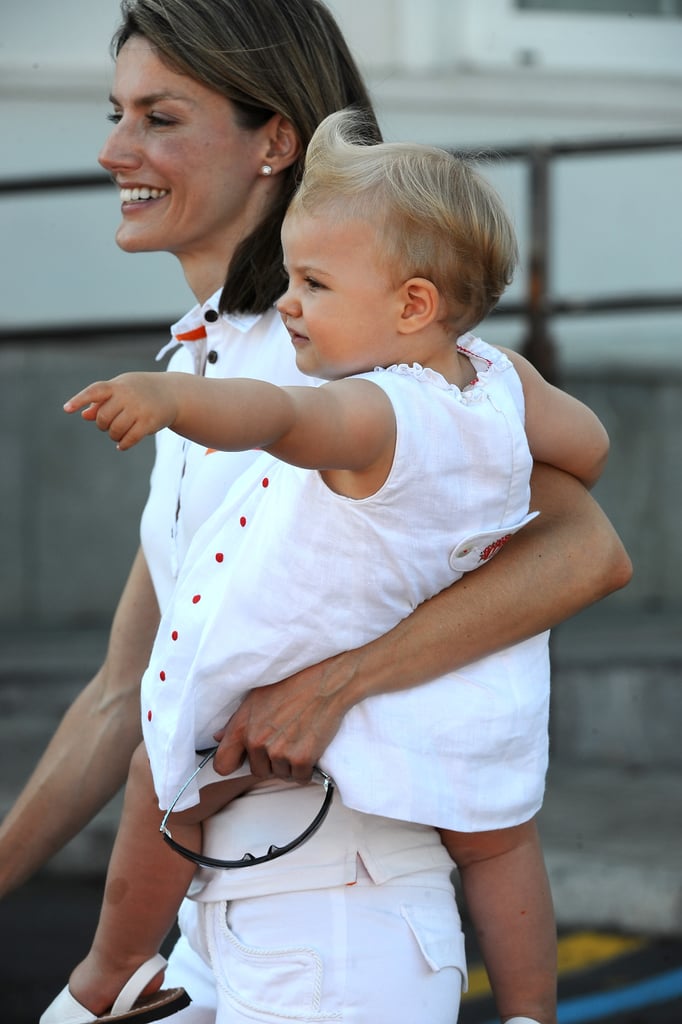 In July 2008, Princess Letizia toted her little one, Princess Sofía, around Palma de Mallorca, Spain during a sailing cup.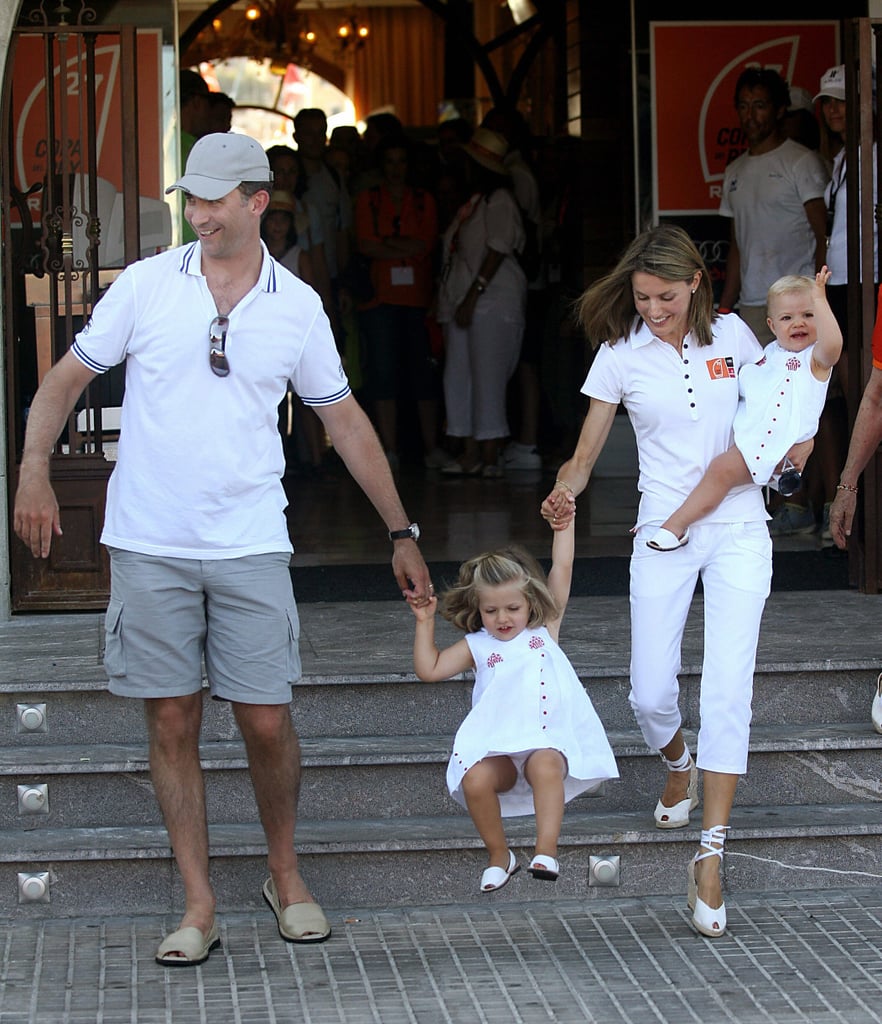 The royal family was photographed during a yacht-club visit in July 2008.
Princess Letizia of Spain posed with her two daughters during a family walk in August 2009.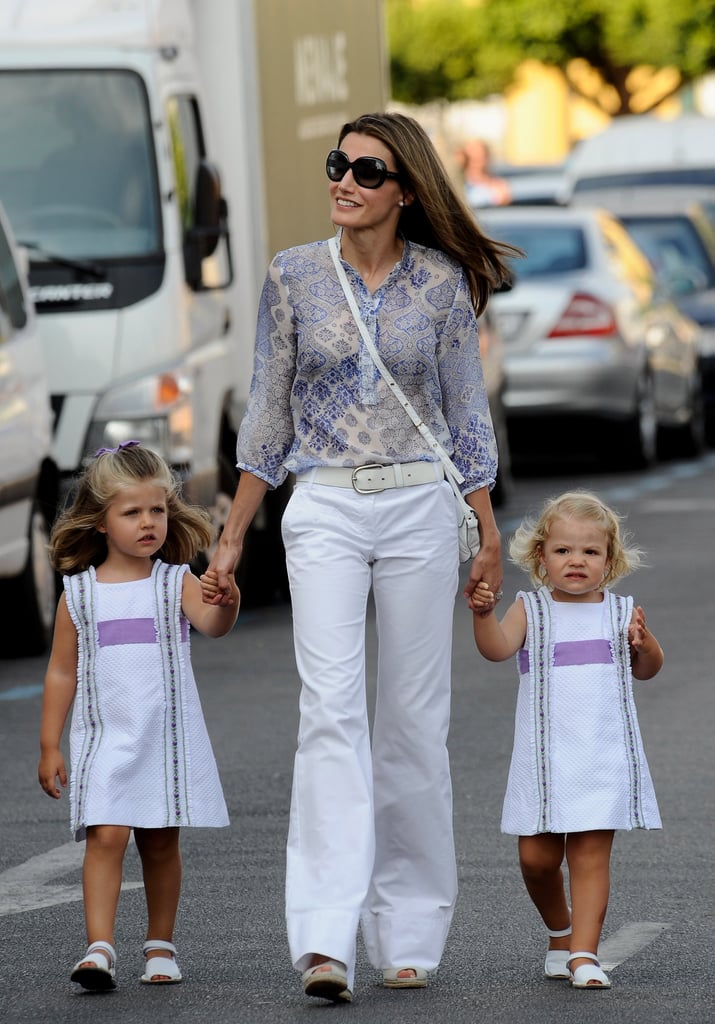 She walked hand in hand with her daughters during the sailing cup in August 2009.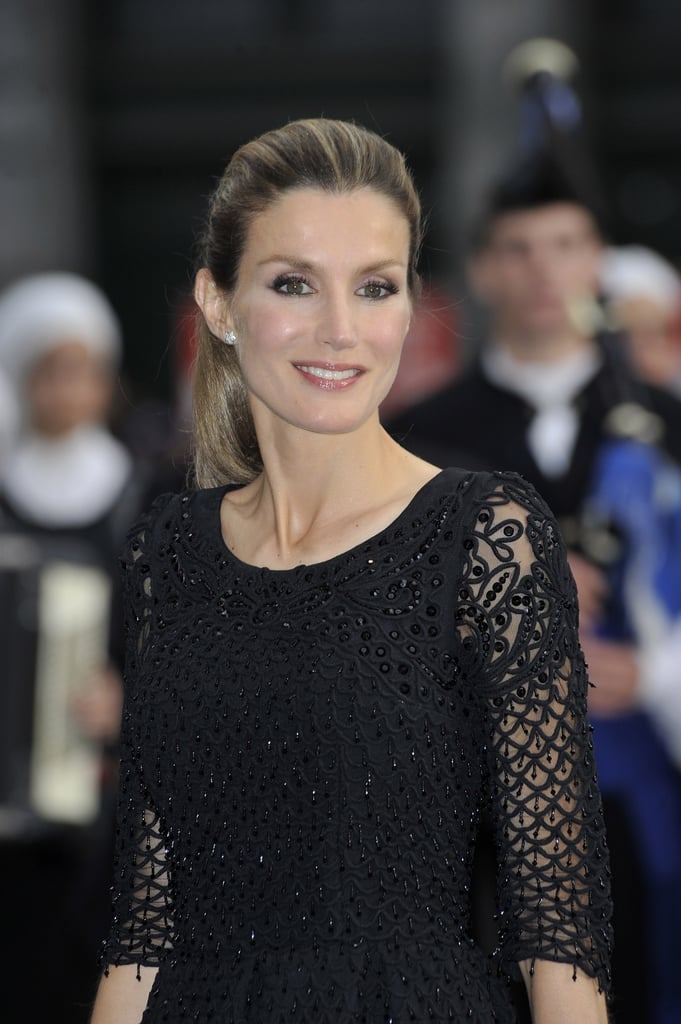 Princess Letizia went glam for an event at the Campoamor Theater in October 2010.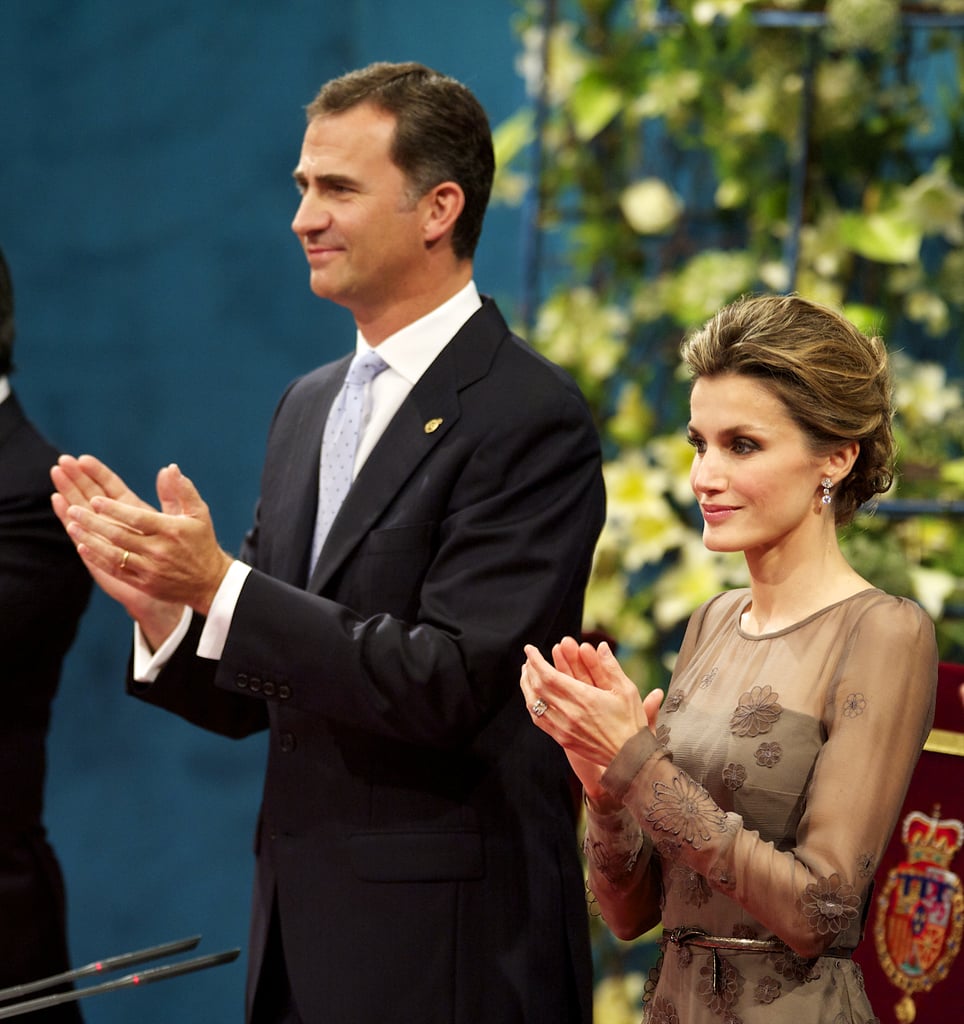 The royal couple looked elegant for the Prince of Asturias Awards ceremony in October 2011.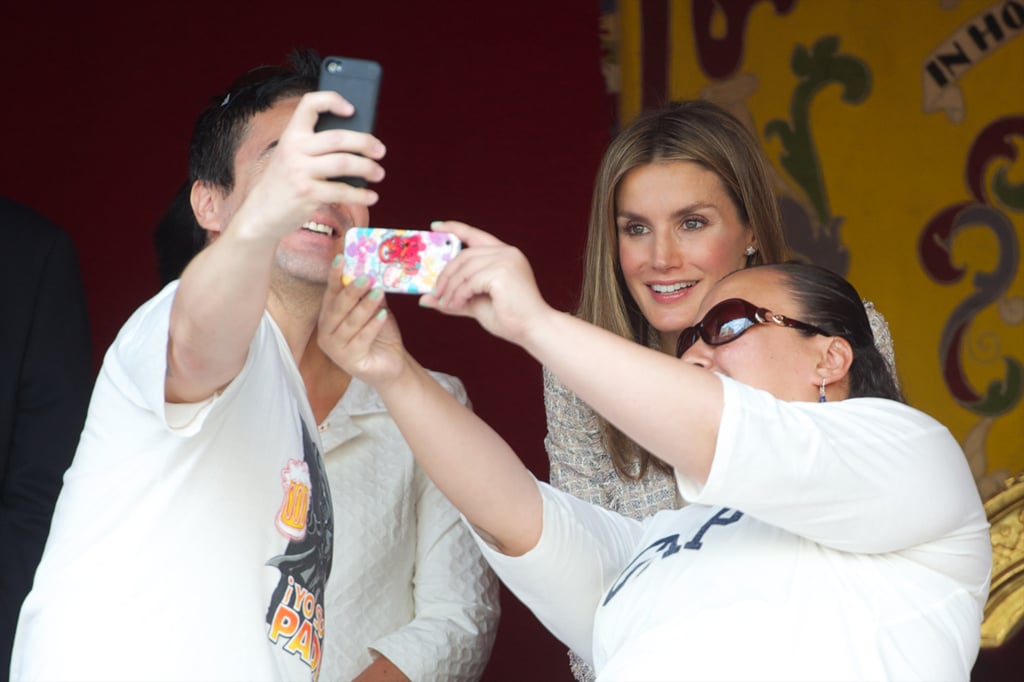 In October 2012, she posed for a selfie during a Red Cross fundraising event in Madrid.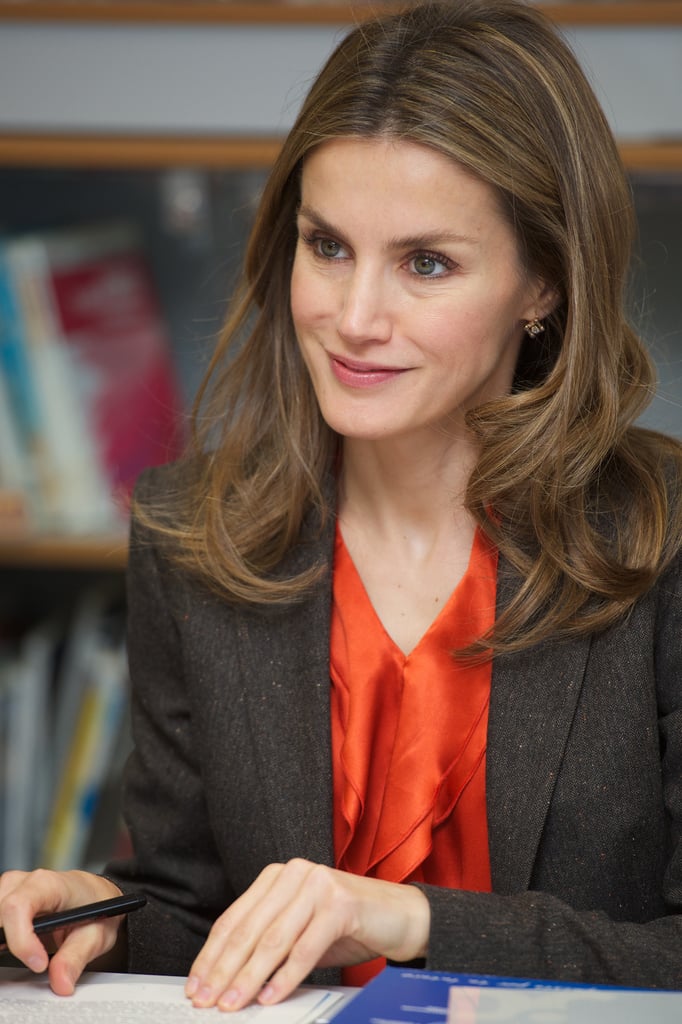 Princess Letizia visited a high school in Burgos, Spain, in October 2012.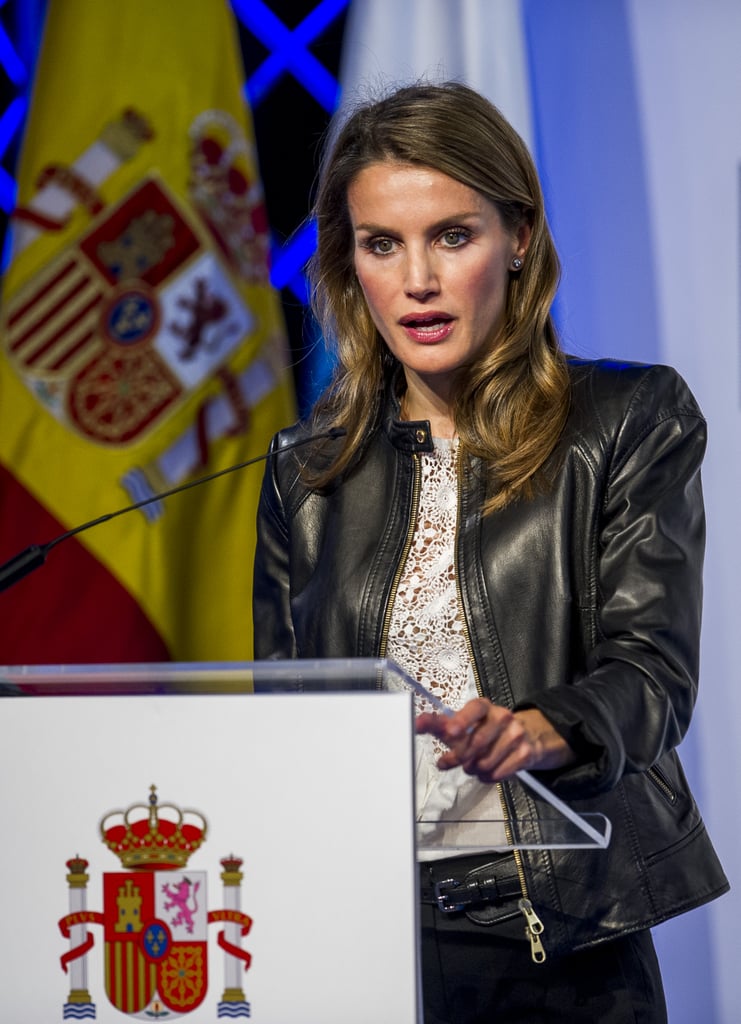 She took the podium in Santander during an October 2013 event.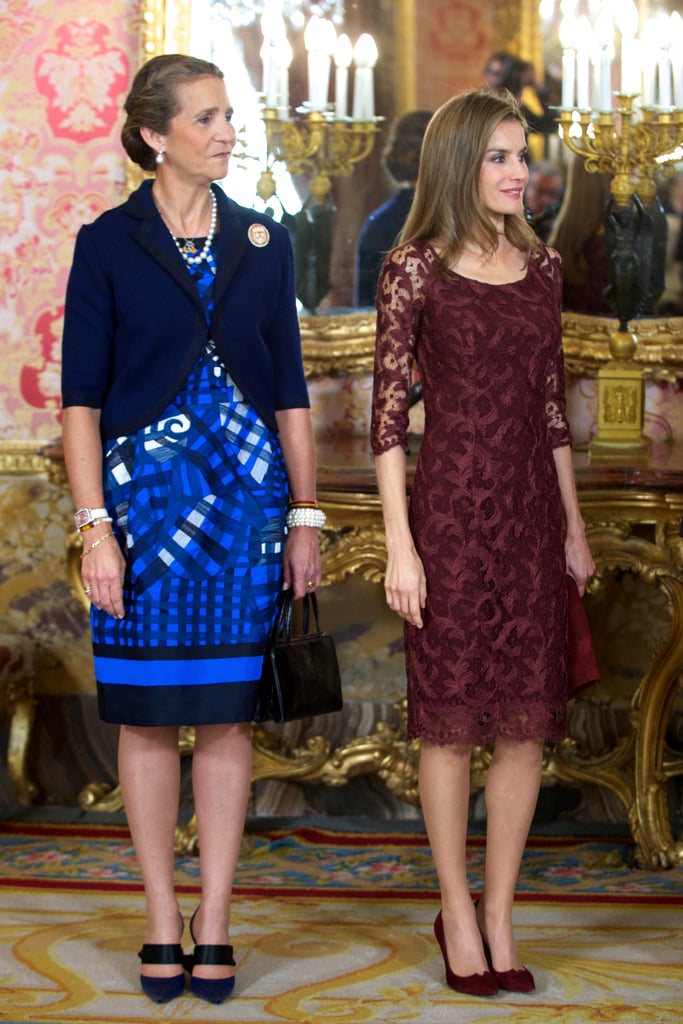 Princess Letizia of Spain stood alongside Princess Elena for Spain's National Day Royal Reception in October 2013.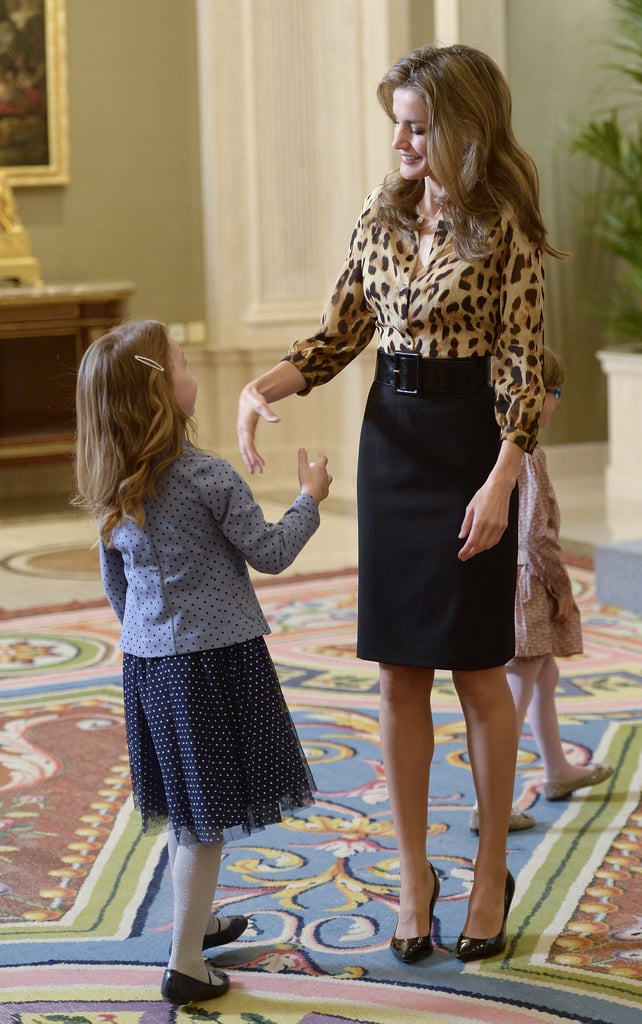 She shook hands with a little girl while visiting with people at Zarzuela Palace in October 2013.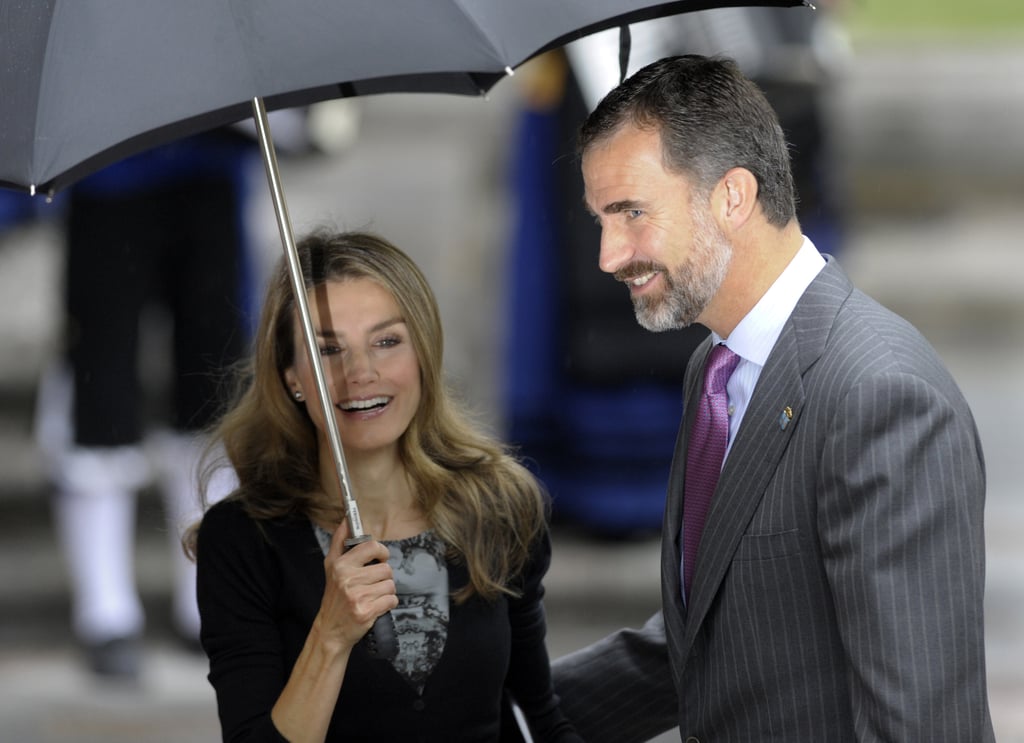 Princess Letizia and Prince Felipe shared a laugh on a rainy day in October 2013.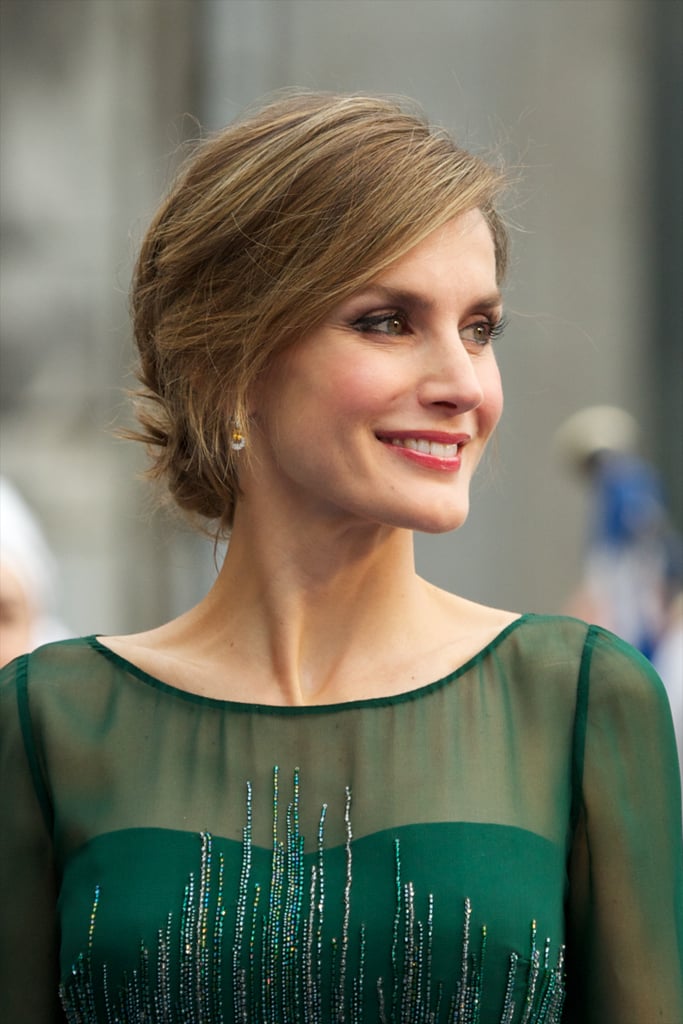 Princess Letizia smiled for the cameras at the Prince of Asturias Awards in at Campoamor Theater in October 2013.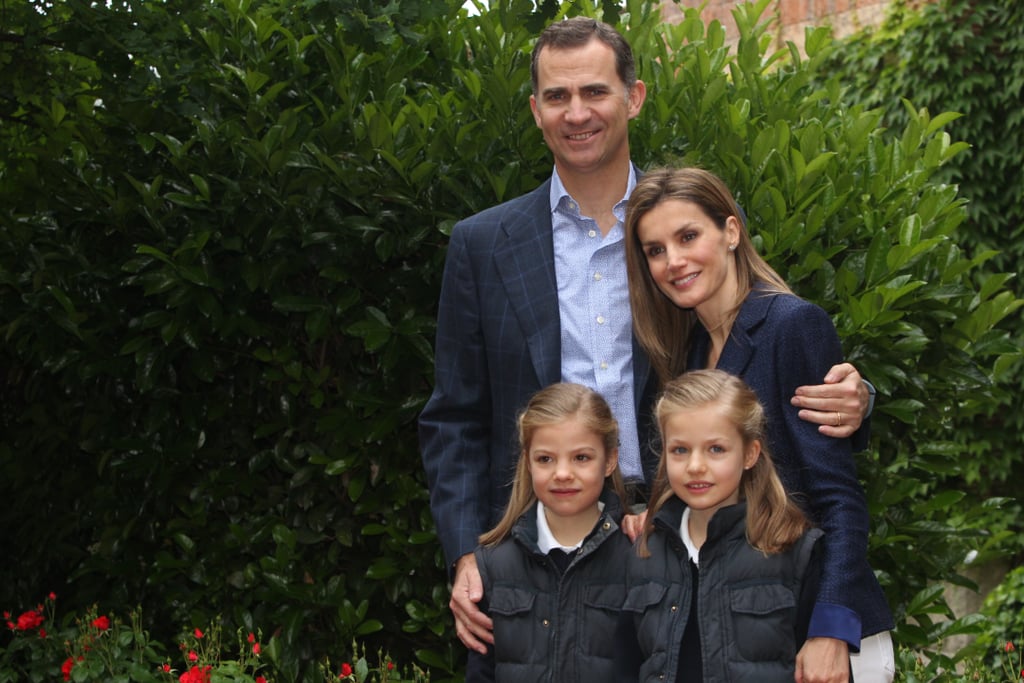 The royal family posed for pictures in Madrid, Spain, on the couple's 10th wedding [5] anniversary in May 2014.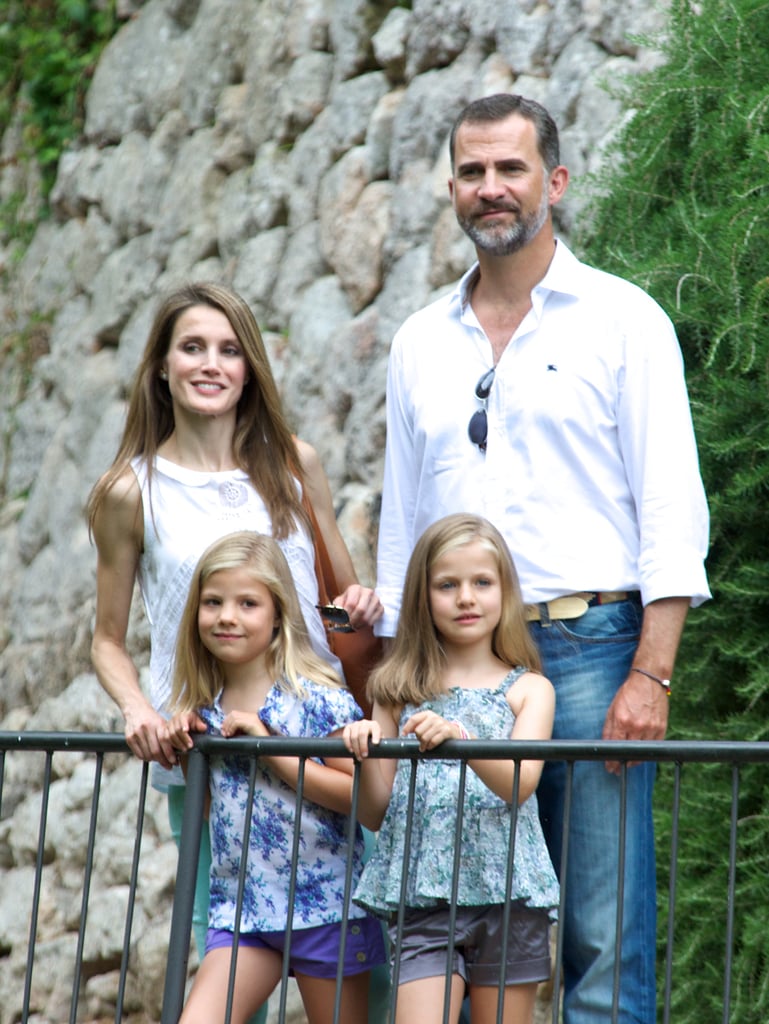 The family visited a historical mansion in Palma de Mallorca, Spain, in August 2013.