Pumpkin Parfait
Pumpkin Spice Parfait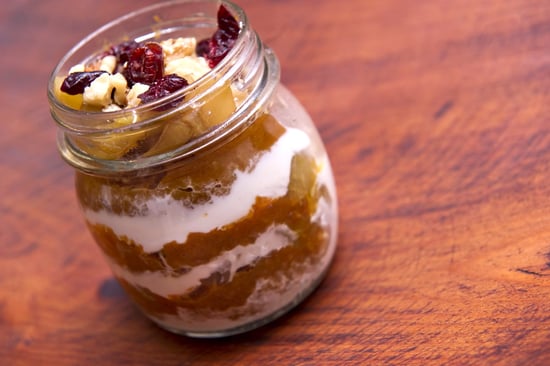 This parfait is a super easy, super yummy treat…perfect for breakfast, a mid day snack, or dessert! Its tastes rich and creamy while at the same time remaining light and healthy.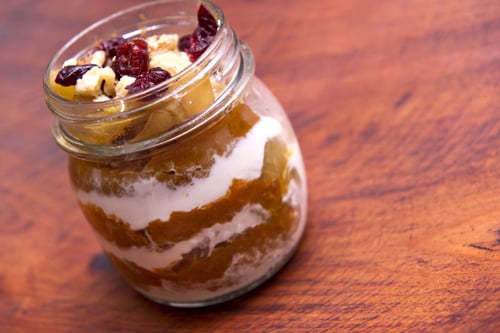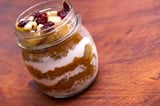 Ingredients
1/2 C canned pumpkin
2 T dark brown sugar
1 t cinnamon
1/4 t nutmeg
1/8 t ground ginger
1/4 t salt
1/4 t vanilla extract
1/2 C 0% plain greek yogurt
1 small apple, peeled and chopped
1/4 C walnuts
1/4 C cranberries
Directions
In a small pan over medium heat place the apple and brown sugar and then cover and allow to cook until soft.
In a small bowl, mix pumpkin, brown sugar, cinnamon, nutmeg, ginger, salt and vanilla.
In a bowl, cup or mason jar, layer the yogurt, the pumpkin, the apples, the walnuts and the cranberries. See, super easy and ready to eat!!
Information
Category

Breakfast/Brunch