Spain's royal family made headlines with King Felipe VI's coronation this week, and his wife, Queen Letizia [1], captured the world's attention. She and one of her daughters, Princess Leonor, shared a sweet glance during the official ceremony, with the mother-daughter duo sporting matching braids for the big day. The British royals made several appearances this week too, including an adorable outing for Prince George, who cheered on his dad and uncle at a polo match. Catch up on recent headlines, the World Cup action, and more with the week's best pictures from across the globe!
Beach Party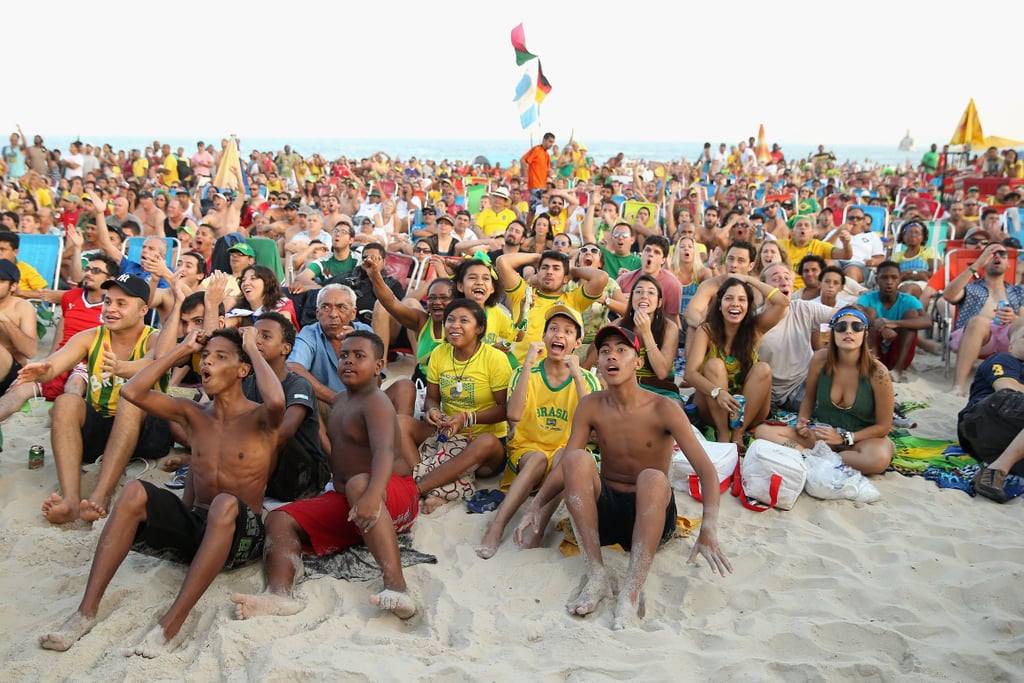 In Rio de Janeiro, fans of Brazil watched the team's game against Mexico on Copacabana Beach.
No. 1 Fan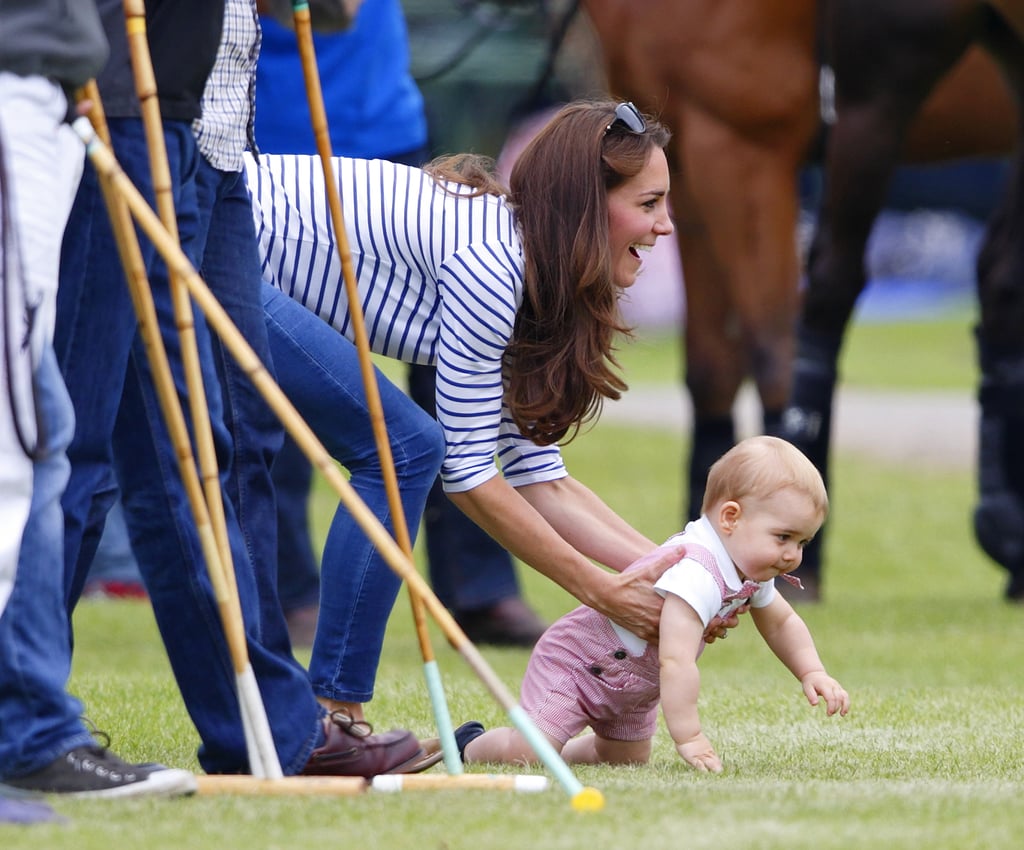 The Duchess of Cambridge held on to her little one, Prince George, while Princes William and Harry played in a polo match in Cirencester, England.
Flower Power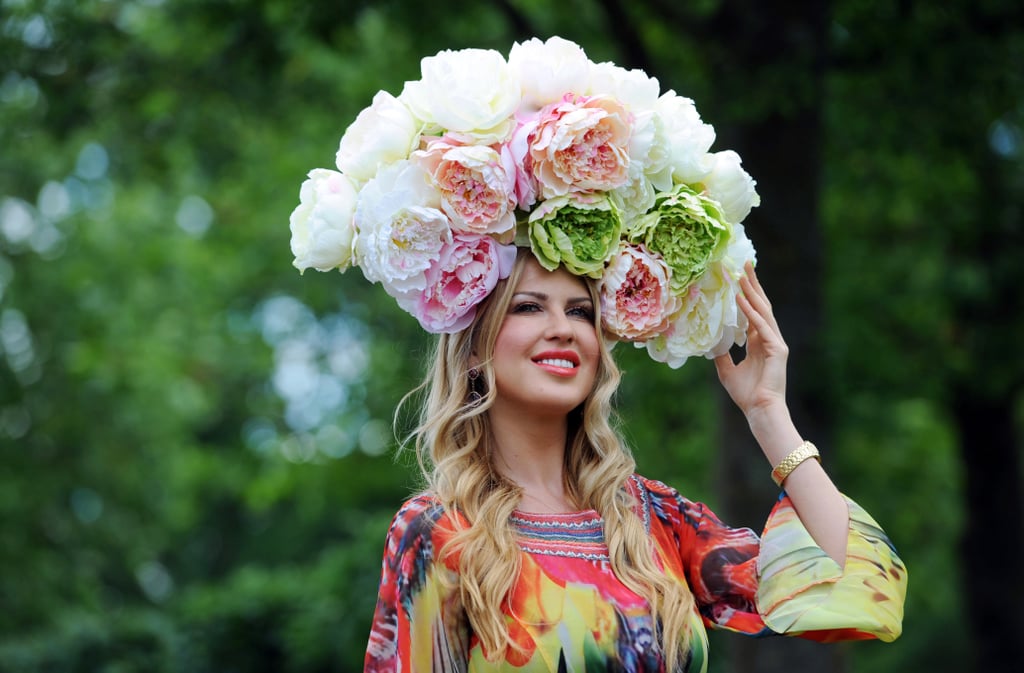 Keeping with tradition, a woman wore a very large floral hat for the Royal Ascot in England.
Say Cheese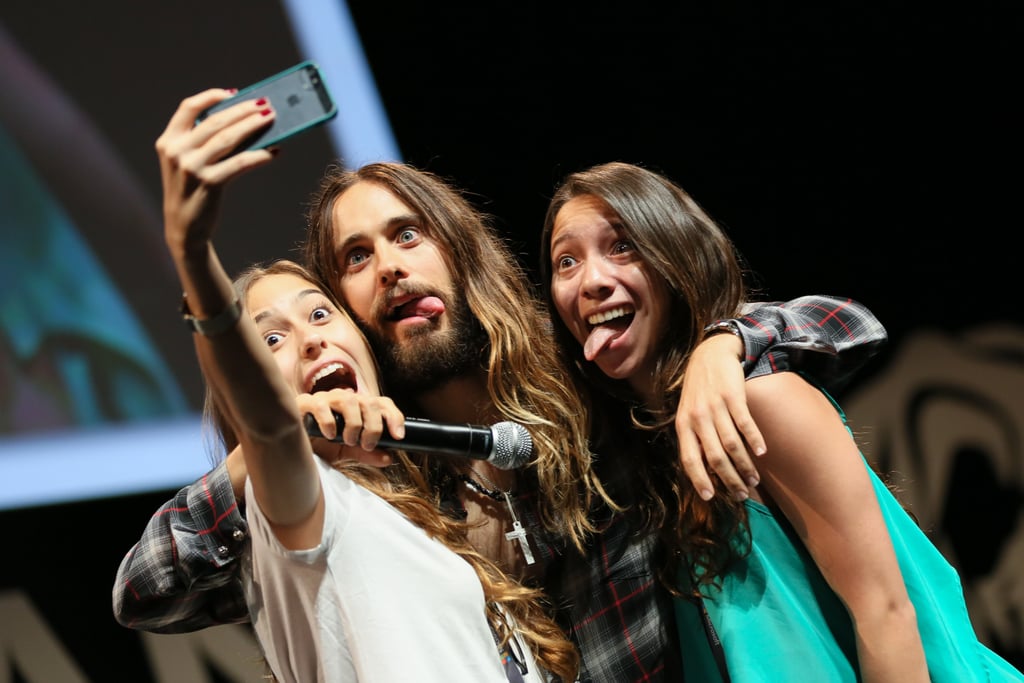 Jared Leto [2] posed for a selfie with fans at the Cannes Lions Festival in France.
Art Wall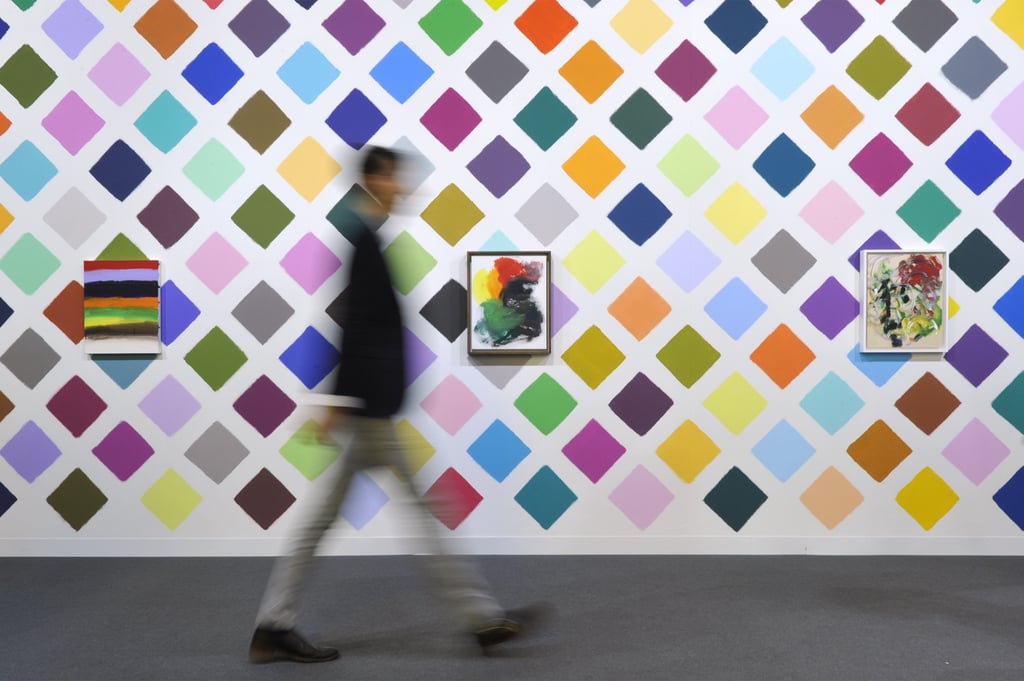 A visitor checked out artwork by Martin Creed at Art Basel in Basel, Switzerland.
Victory Dance
Fans of the LA Kings celebrated after the hockey team beat the New York Rangers to win the Stanley Cup.
Dorky Duo
Bill and Melinda Gates geeked out, wearing tape on their glasses as they delivered a speech at the Stanford commencement ceremony in California.
Saying Goodbye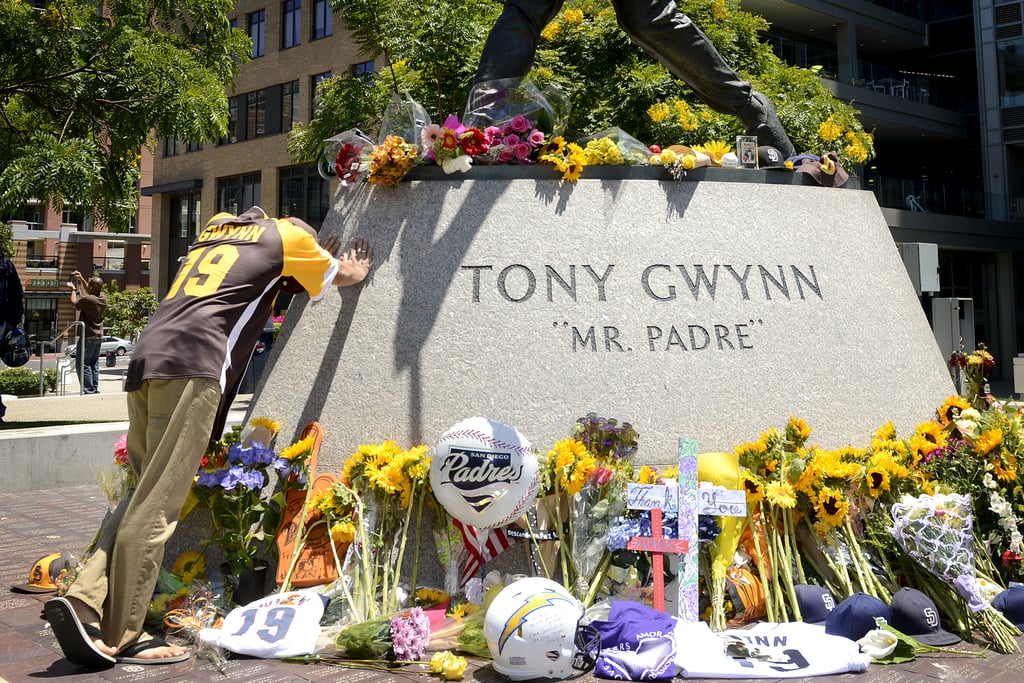 Leaving flowers and signs beside a commemorative statue in San Diego, fans paid tribute to Tony Gwynn, a baseball legend who passed away.
Fake-Out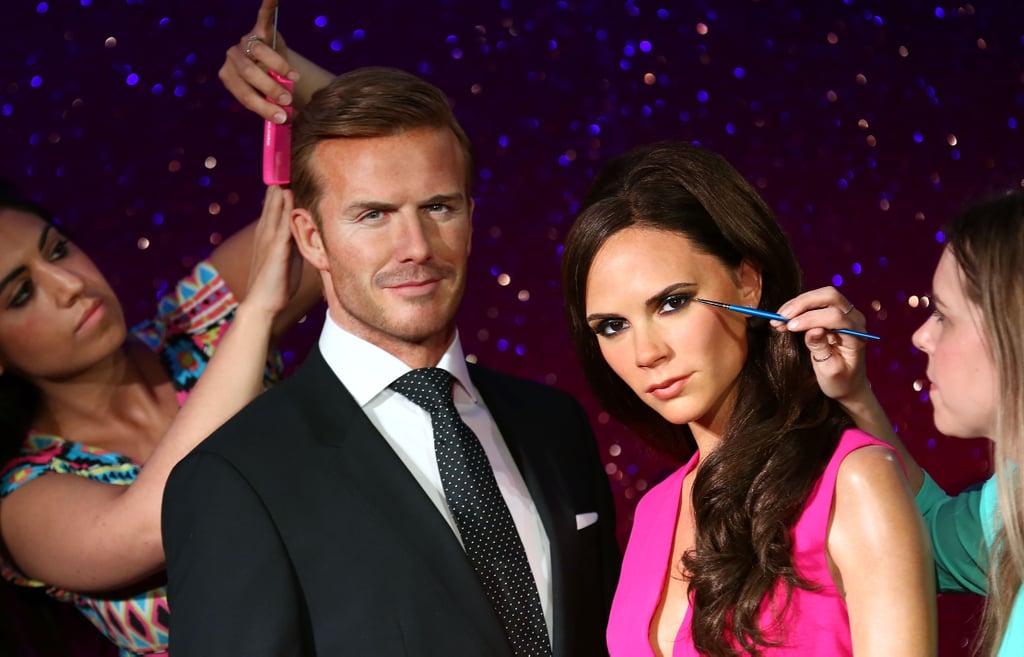 Finishing touches were made on wax figures of David and Victoria Beckham [3] at Madame Tussauds in London.
In the Net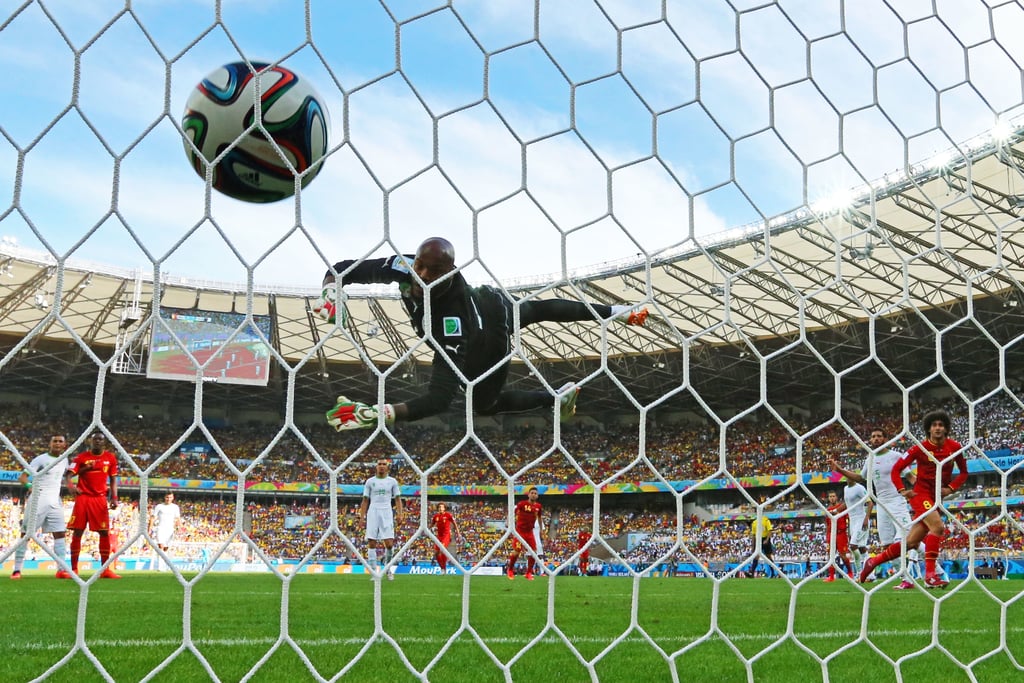 Raïs M'Bolhi of Algeria dove, trying to block the goal made by Belgium's Marouane Fellaini during the World Cup.
Animal Machine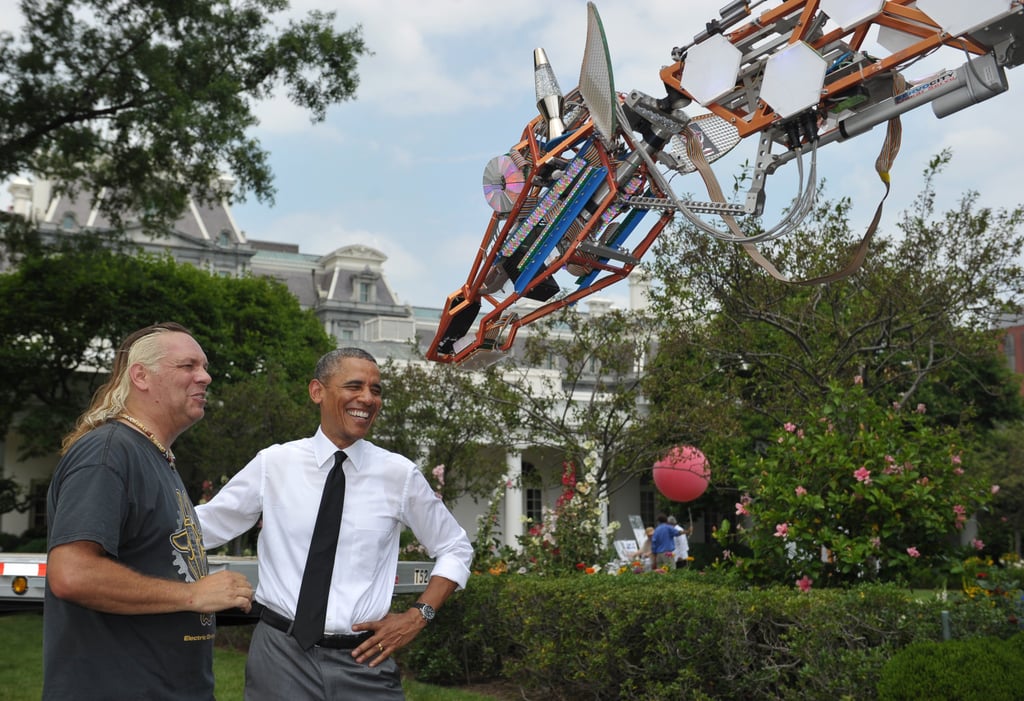 President Barack Obama checked out a robotic giraffe during the Maker Faire in Washington DC.
On the Catwalk
A model walked the runway at the Sankuanz Presented by GQ China fashion show in London.
Royal Mom
Spain's Queen Letizia gave her daughter Princess Leonor a sweet glance during King Felipe VI's coronation [4] in Madrid.