Reese Witherspoon [1] is tearing it up in Capri, Italy, this week! America's sweetheart unleashed her bikini body [2] aboard a yacht on Wednesday, taking in the sight of expansive blue sea and going for a swim. The actress revealed ample cleavage in a black one-piece bikini with a plunging neckline that went all the way down to her taut midsection. Totally willing to get her hair wet, Reese took a dive after chatting with some pals and snapping fun Instagrams, which she's been sharing throughout her vacation. The ladies have also been busy exploring the mainland. On Wednesday night, Reese let loose at a local hot spot [3], raising her glass while dancing and even stealing the spotlight by kissing the bandleader on stage.
The Summer getaway comes at an exciting point in Reese's storied career — not only is the actress already getting Oscar buzz for her performance in Wild [4], but she's also been hamming it up with Sofia Vergara [5] on the set of their upcoming comedy, Don't Mess With Texas. It will be awhile until you see Reese in the movies: The Good Lie hits theaters in October, Wild doesn't come out until December, and her flick with Sofia is slated for 2015. Scroll through to get a high dose of the blond bombshell now, and show your love for Reese in POPSUGAR's 2014 Bikini Bracket [6]!
Source: AKM-GSI [7]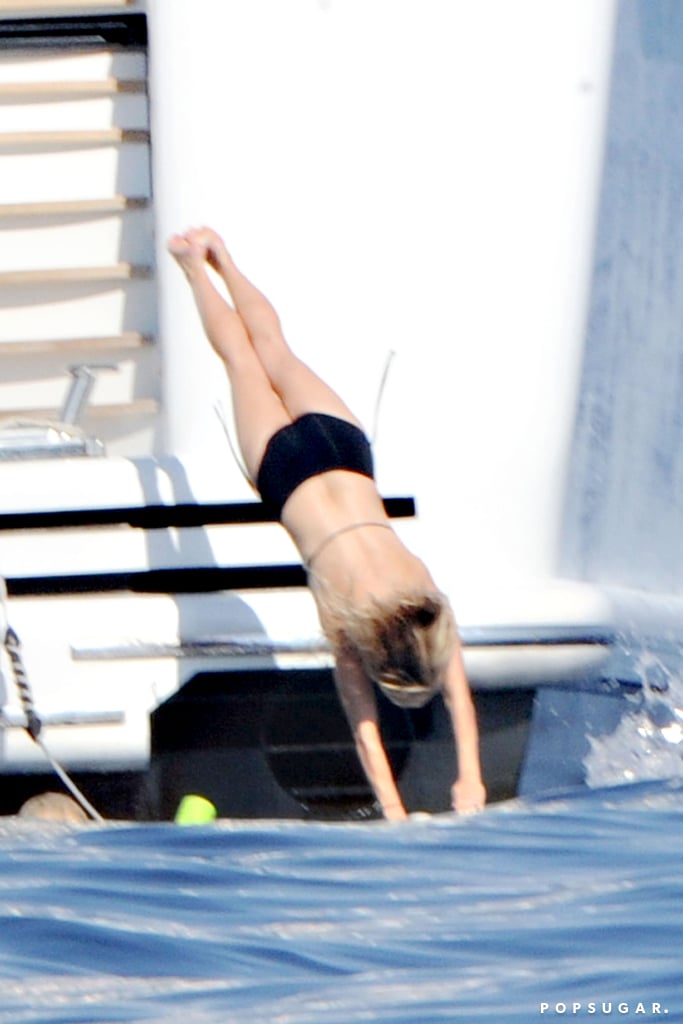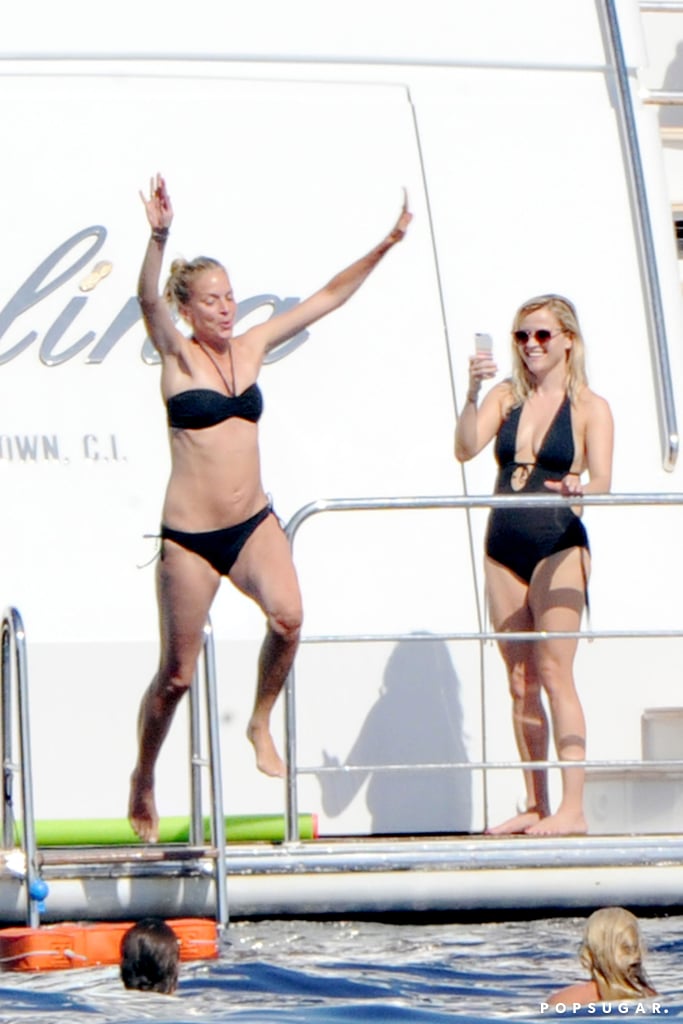 "Oh how the stars shine for good friends," Reese wrote about these selfie she shot with pal Mary Alice Haney.
Source: Instagram user reesewitherspoon [8]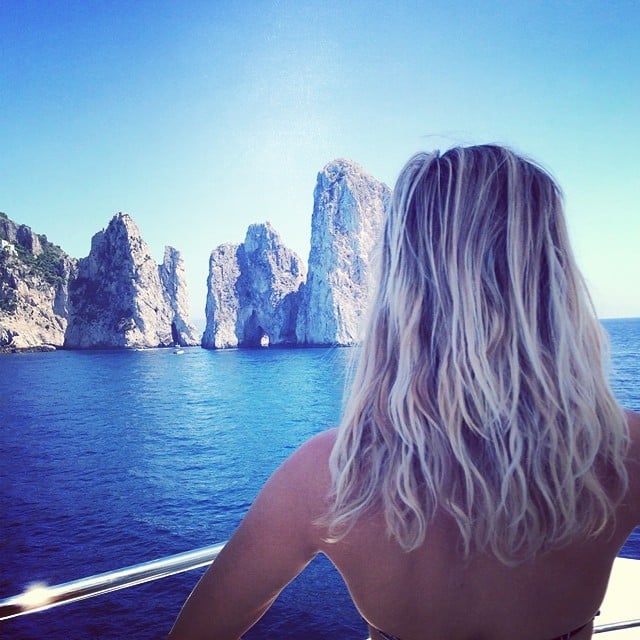 Reese said she was antsy to jump in.
Source: Instagram user reesewitherspoon [9]
Reese revealed details about local cuisine with this pretty collage: "Oh boy. The restaurant Lo Scoglio, where you sit staring out at sea, the fish is caught fresh off the dock, and those tomatoes are straight from the garden. #Heaven."
Source: Instagram user reesewitherspoon [10]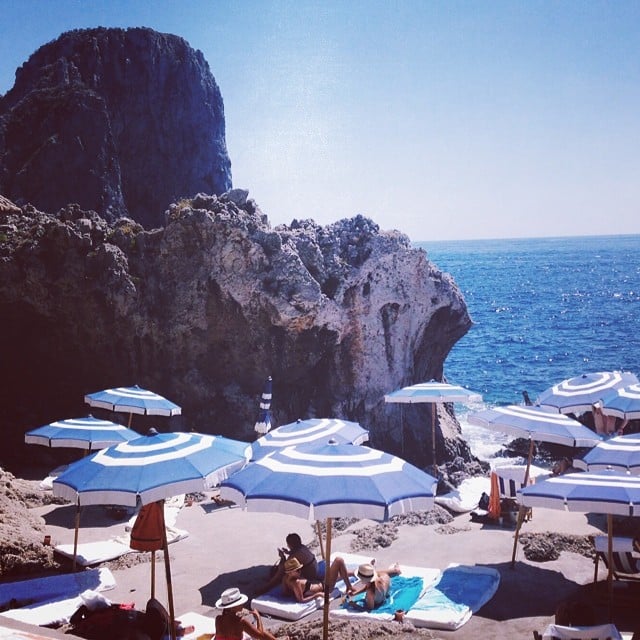 "Let's be honest, I could share pictures of Italian food all day long...but then there's this view?!! #Postcardfromafar," Reese captioned this envy-inducing picture.
Source: Instagram user reesewitherspoon [11]
With this selfie, Reese asked her followers if they were "still guessing where I am?"
Source: Instagram user reesewitherspoon [12]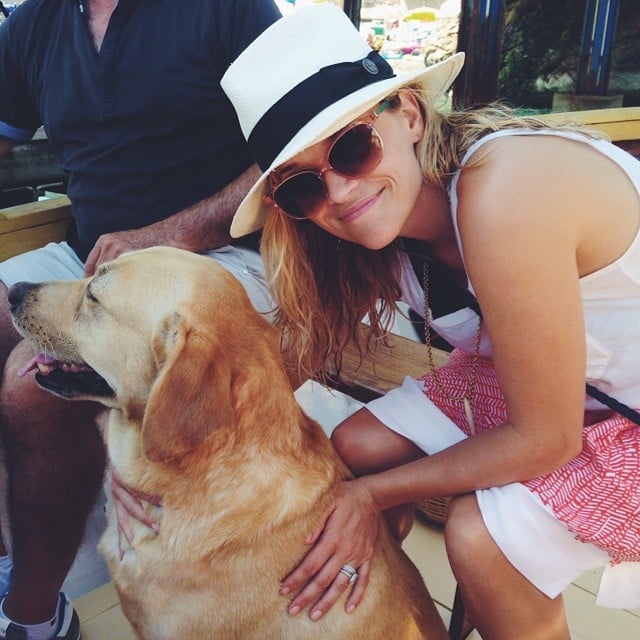 Reese quipped about how her furry friend Leone didn't pay attention to the camera. "Guess he's a little camera shy," she wrote.
Source: Instagram user reesewitherspoon [13]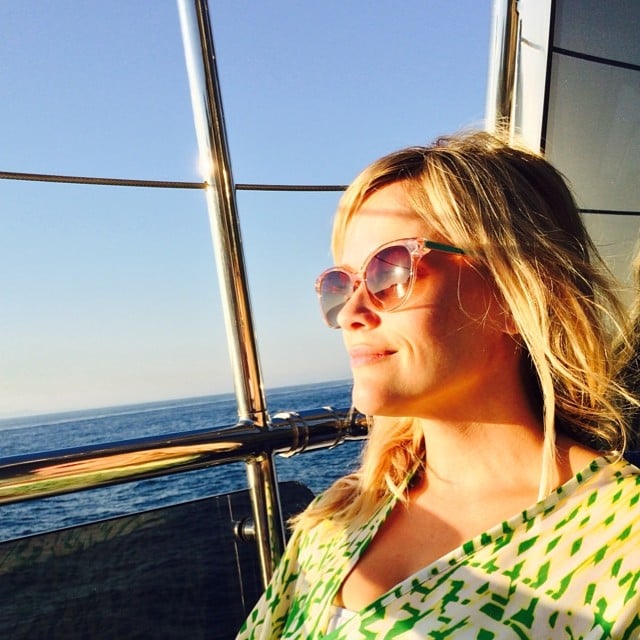 For Reese, this view was pure "#Bliss."
Source: Instagram user reesewitherspoon [14]