When Chris Brown [1] played the Summer Classic Charity Basketball Game in NYC on Thursday night, he saw a very familiar face sitting courtside — his former girlfriend Rihanna [2]. The Barbadian singer was on hand to cheer on a mix of celebrities and athletes (including her infamous ex) as they played a friendly game at Brooklyn's Barclays Center. While Rihanna [3] and Chris didn't interact on the court, she did appear to be having a good time as she chatted with her group of girlfriends, including model Cara Delevingne. Unfortunately, the singer didn't show any of her trademark game-watching antics [4]. She was probably resting up considering that she is currently in the middle of the Monster Tour with Eminem [5]. The pair will end the limited tour this weekend when they play two final shows in Detroit. While she's in the middle of her own run of shows, she took a break to cause quite a bit of commotion earlier this week when she attended Drake's concert in the Big Apple [6], sparking up new rumors that the on-again, off-again couple are back together.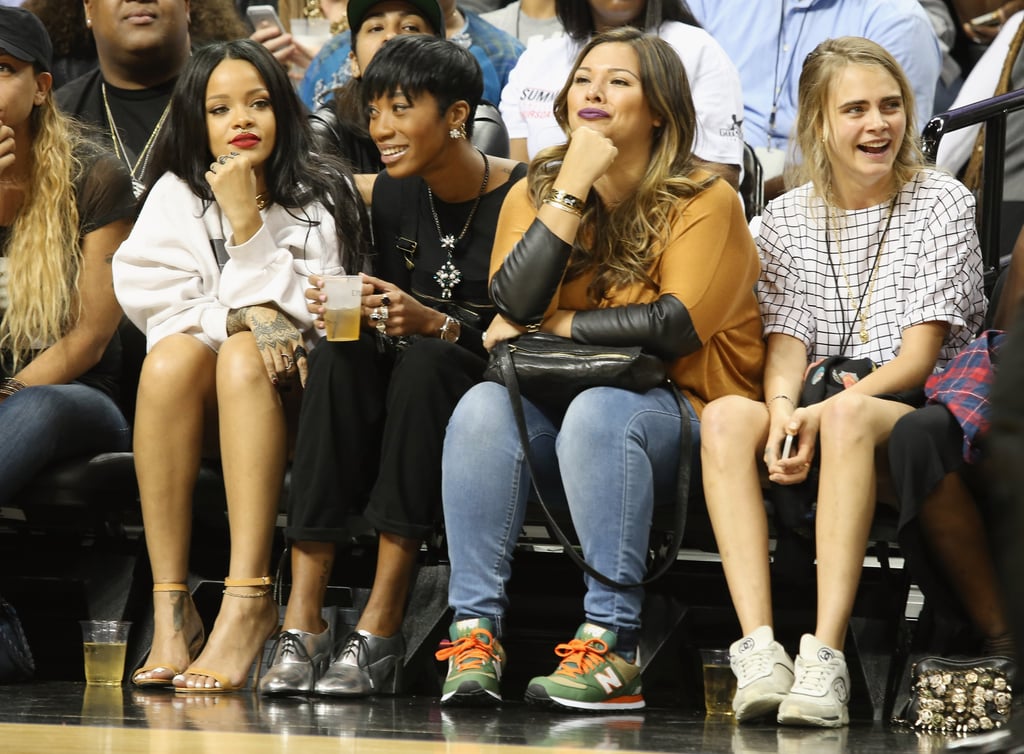 Rihanna [7] sat with a group of girlfriends, including Cara Delevingne.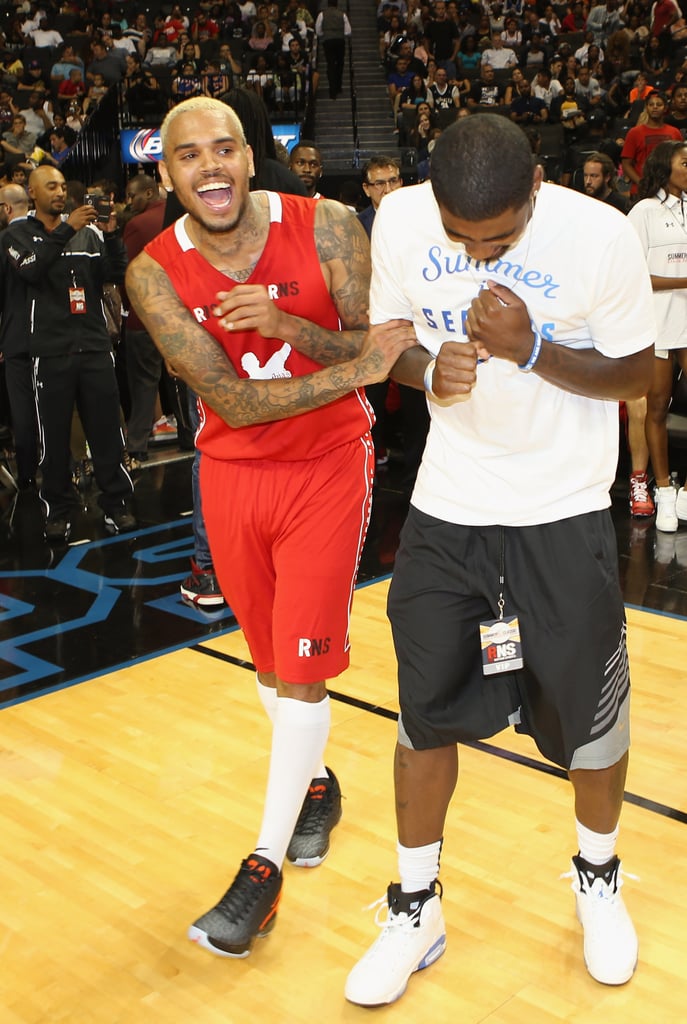 Chris Brown [8] joked around with Kyrie Irving during the game.