Yes, Germany may have won the World Cup on Sunday, but it was quite clear that Rihanna [1] was the person who was having the best time at the game. After getting fans riled up with her hilarious Twitter commentary during the World Cup [2], the Barbadian singer headed down to Brazil to watch the final game and be a part of the action. Rihanna [3] clearly had a good time, partying in the stands with her friends and later heading to Germany's postgame victory bash to hold the cup and hang out with the players. Keep scrolling to see the singer's epic day, and don't forget to check out all the celebrities who were at the World Cup final [4]!
Source: Getty / Jean Catuffe [5]
First, Rihanna Showed Off Her Cheerleading Moves.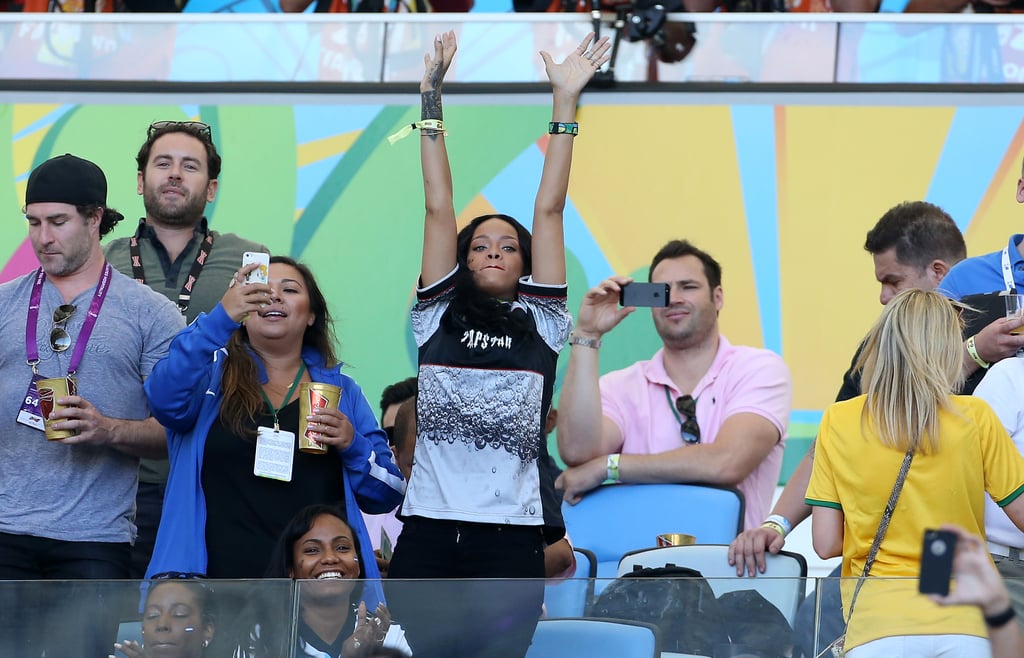 Then She Cracked Open a Beer.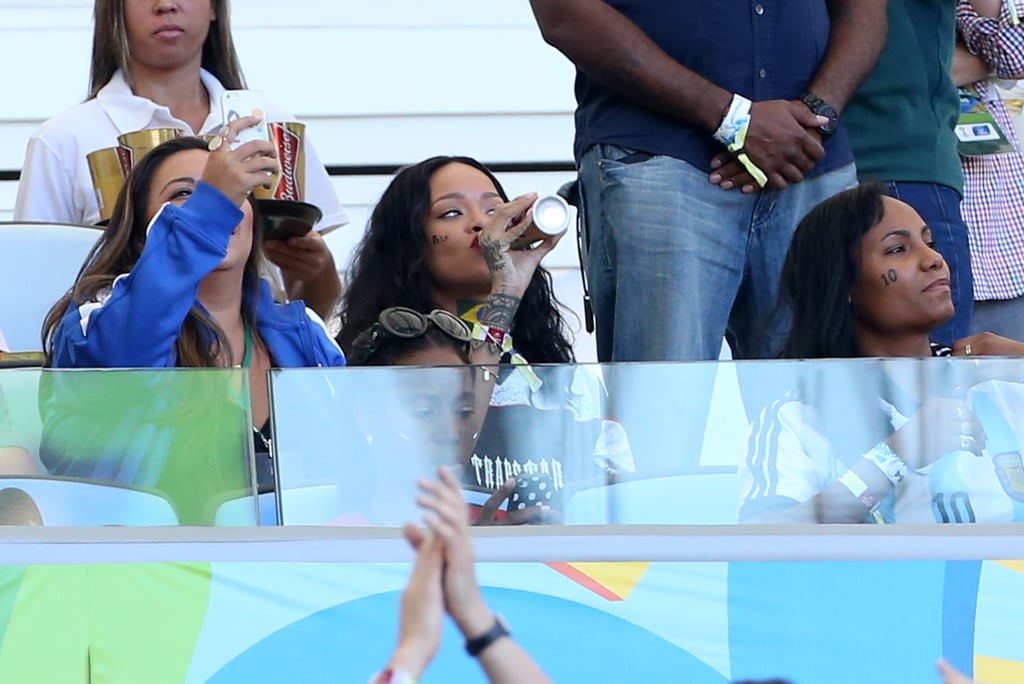 She Flashed Her Bra, Just 'Cause.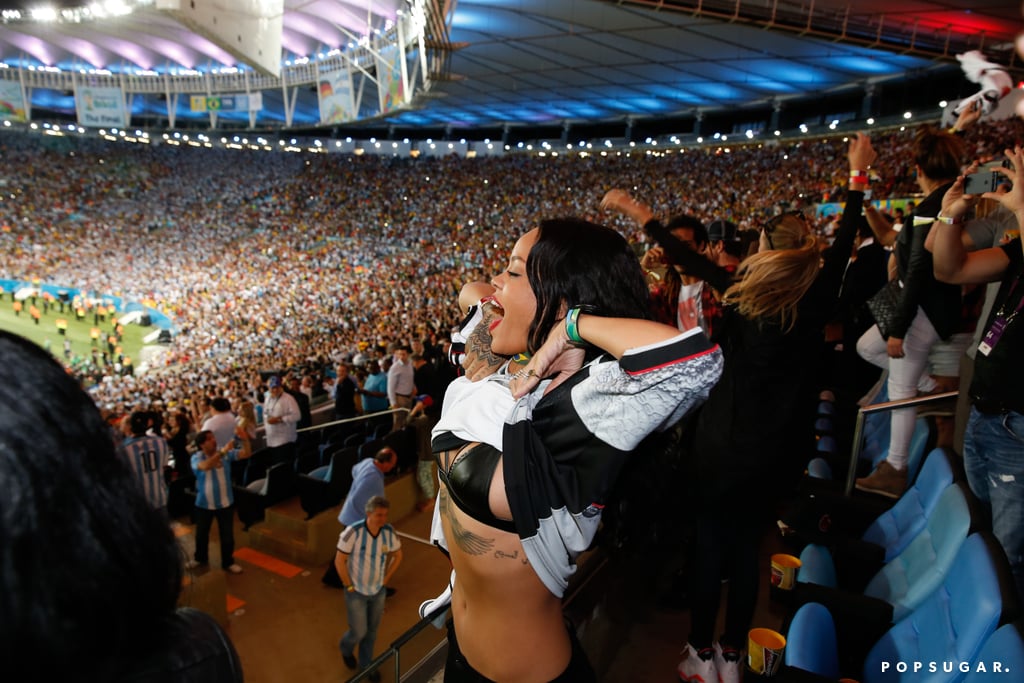 And Got a Jersey From German Player Mesut Özil.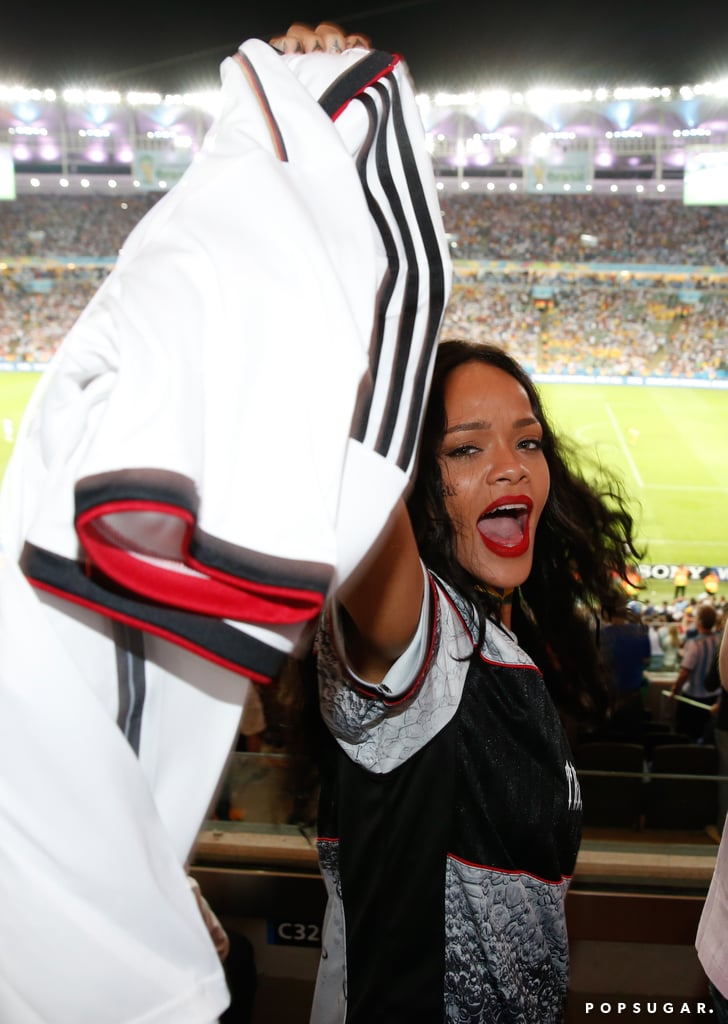 Don't Forget to Show Off Your Dance Moves, RiRi!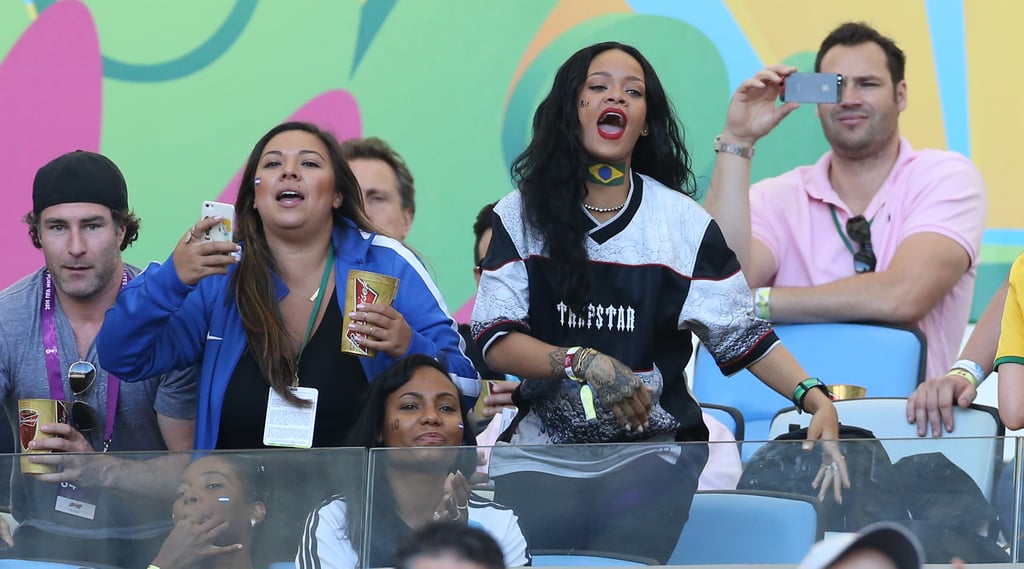 Next, She Took Selfies With Jamie Oliver . . .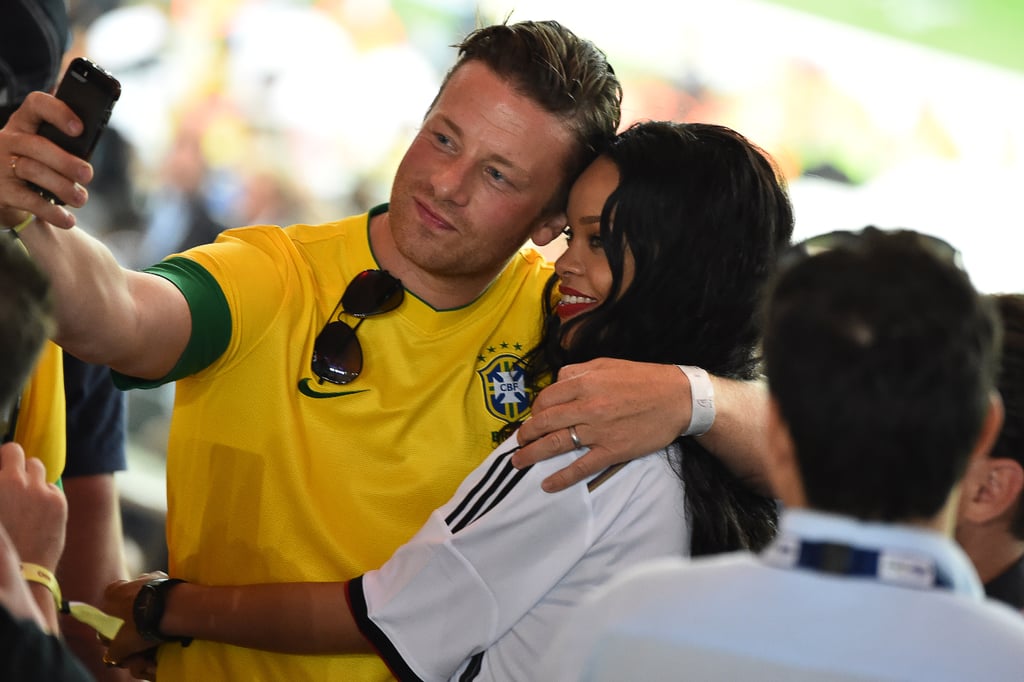 And Adriana Lima.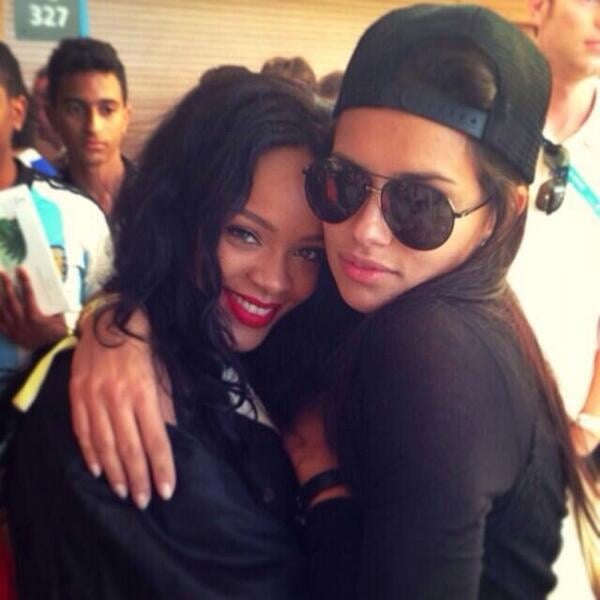 Source: Twitter user rihanna [6]
She Made Sure to Hit Up the Winning Team's Postgame Party to Hang With Mario Götze.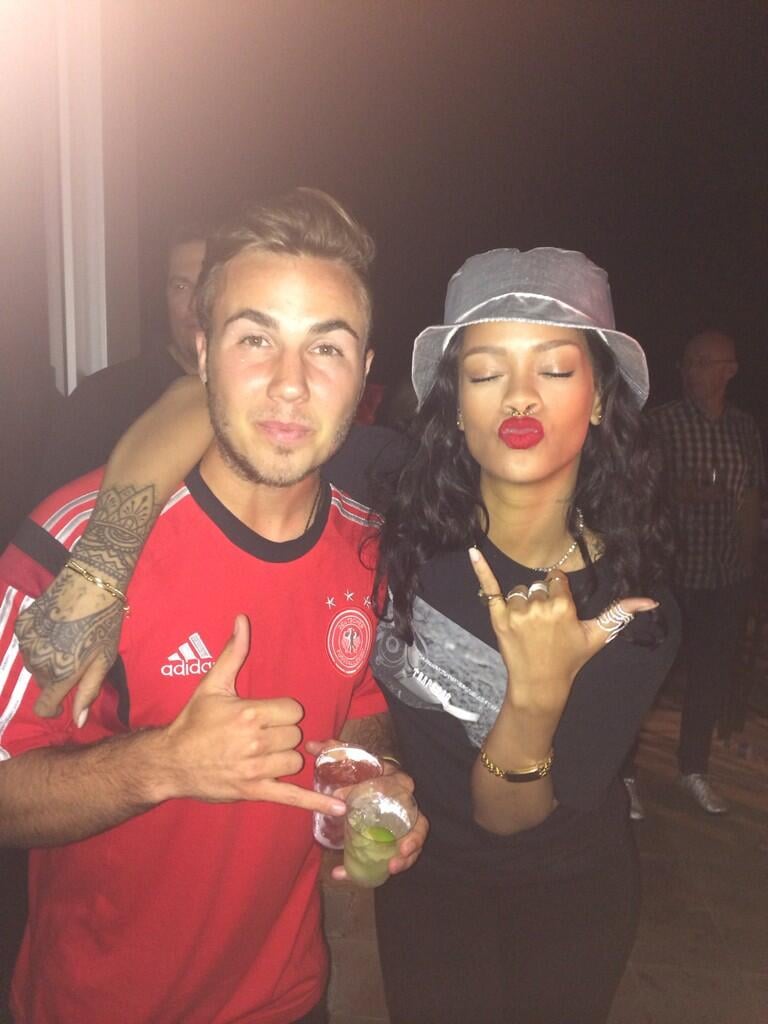 Source: Twitter user rihanna [7]
She Also Got to Touch the World Cup!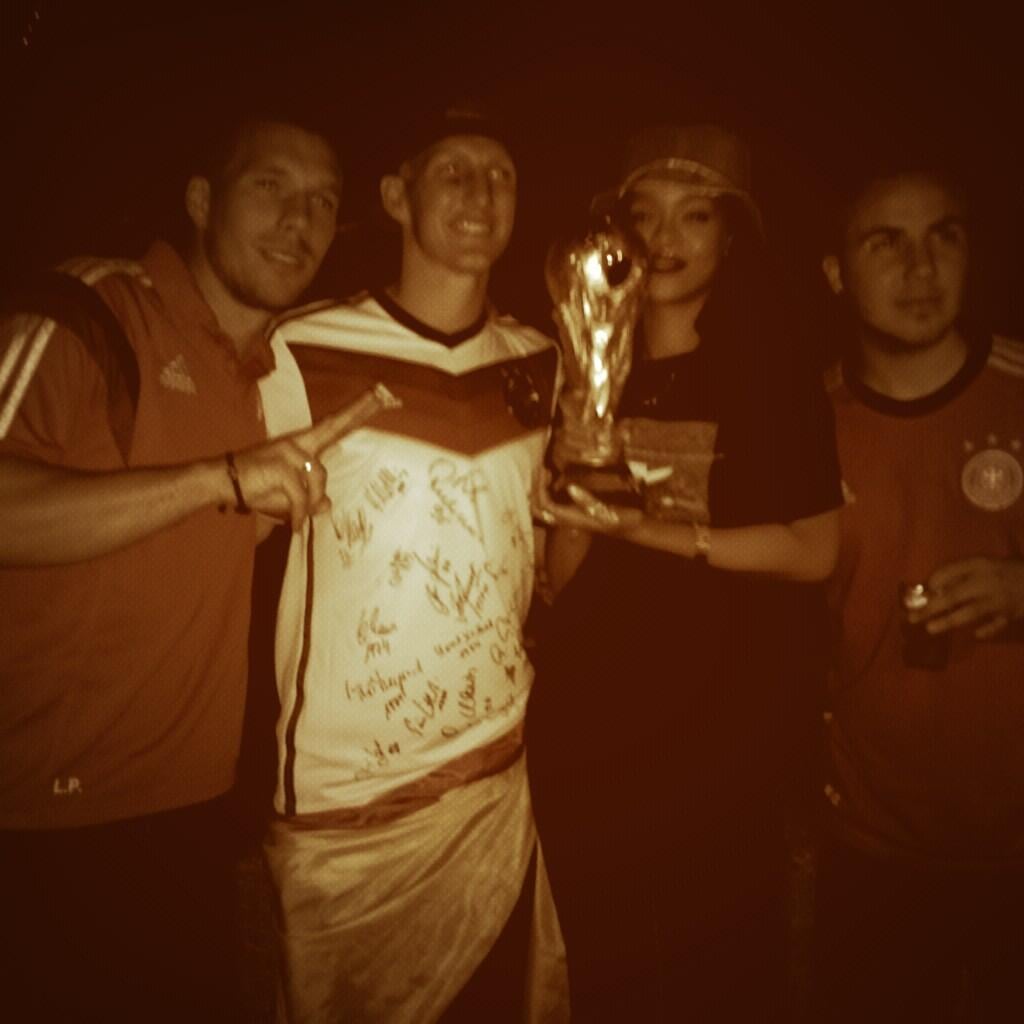 Source: Twitter user rihanna [8]
Last but Not Least, She Got Some German Smooches From the Winning Team.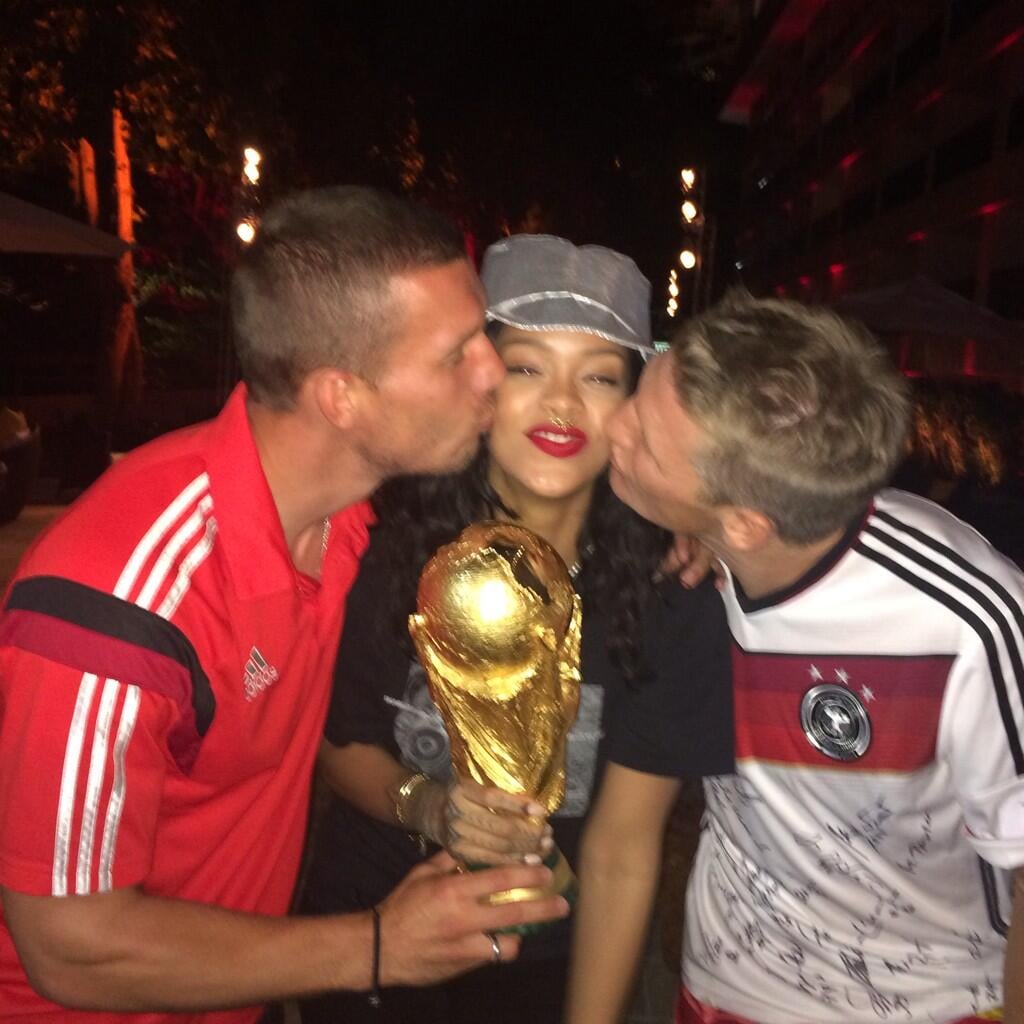 Source: Twitter user rihanna [9]