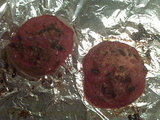 Delicious way to have tomatoes ... I have put them on salads, pizzas, made tomato sauce, and just eaten them plain. As per usual, though, I don't have any specific measurements for you. Sorry!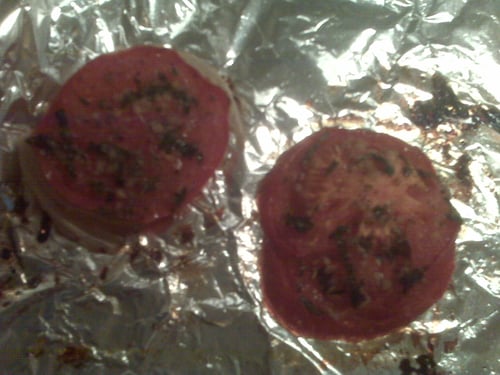 Roasted Tomatoes
my kitchen?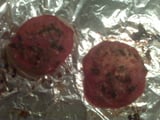 Ingredients
Tomatoes (any size, any variety)
Basil
Oregano
Sugar
Salt
Black Pepper
Minced Garlic
Olive Oil
Directions
Slice the tomatoes into med size slices and place on a foil-lined baking sheet.
Mix all of the other ingredients together in a mug. (bowls are usually too large) Spread evenly over each slice, making sure to stir the mixture thoroughly (you don't want the salt and sugar to pool at the bottom of the mug).
Bake in a 400 degree oven until the tomatoes soften and start to caramelize.
For an even more flavorful twist - slice onion rounds and place them underneath the tomato slices. They will absorb all of the flavors and add their own!
Information
Category

Other, Main Dishes