Robert Pattinson [1]'s swoon-worthy time at the 2014 Cannes Film Festival has come to a close, but luckily for us, his hot pictures are here to stay. Robert kept his trip fun with one dashing appearance after another, first popping up to party at a star-studded Vanity Fair bash [2], only to look fresh-faced at a photocall the very next day. He later donned a classic tux and handsome suit, but the formal themes never stopped him from getting smiley and goofy. Keep scrolling to see Robert Pattinson's best Cannes pictures, and then check out all the stars in the French Riviera [3] for the famed film festival.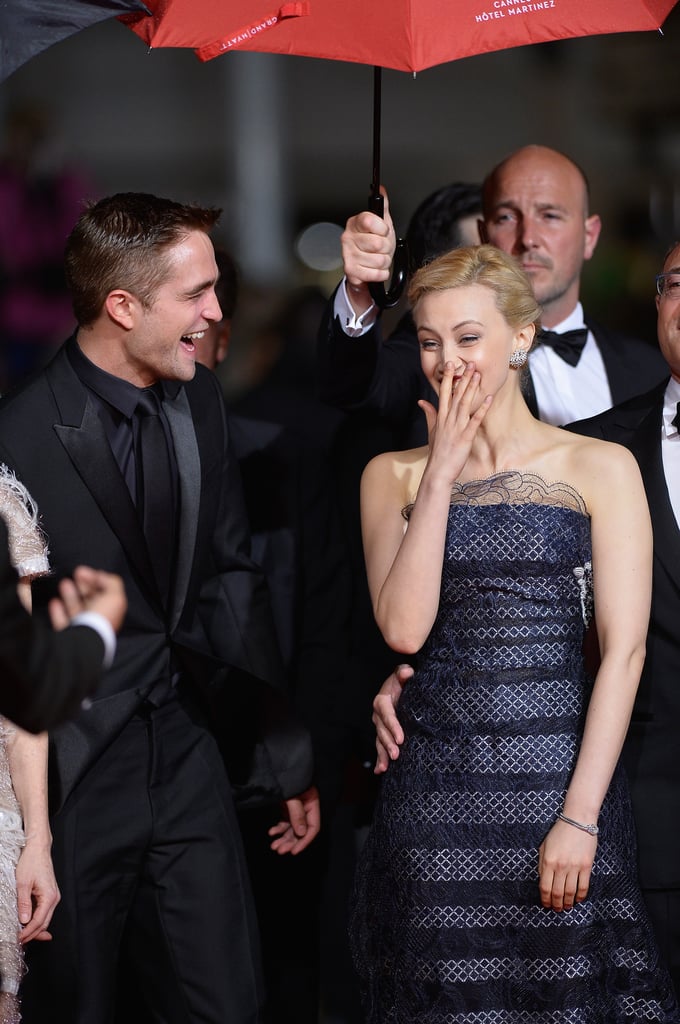 Sarah Gadon, Robert's costar in Map to the Stars, made him laugh at their premiere more than once.
Robert hung out with Liam Hemsworth at the Vanity Fair party.
Robert shared several handsome pictures with Guy Pierce, his costar in The Rover.
Robert and Kylie Minogue [4] had a little chat.
Robert's piercing eyes were front and center at the Maps to The Stars press conference.