Three months of remembrance and mourning culminated today in Rwanda as the country marked the 20th anniversary of the 1994 genocide that divided a nation and shocked the world. President Paul Kagame was joined by world leaders, including former British Prime Minister Tony Blair, along with a crowd of some 30,000 Rwandans, in the city of Kagali's soccer stadium to commemorate the lives lost. Several mourners, overcome with emotion, had to be escorted out of the remembrance ceremony.
The powerful images out of Rwanda are proof that while its residents and the world community have moved past the violence, the emotional wounds it created are still fresh. Kagame's words themselves were evidence of that; French diplomats refused to take part in the commemoration ceremony today after a recent interview in which Kagame was critical of what he suggested was complicity on the part of France and Belgium in the genocide.
The bloody 1994 slaughters were carried out by Hutu extremists against members of the Tutsi minority and Hutu moderates, leaving 800,000 men, women, and children dead in its wake. Today, President Kagame lit a flame at the national genocide memorial, where the torch will burn for 100 days, the same amount of time in which the killings were carried out. Read on for a powerful and important reminder of one of our generation's most impactful human-rights atrocities.
Twenty-two-year-old Bizimana Emmanuel was consoled by a female friend as they commemorated the lives lost at today's ceremony in Kigali.
Ophelia Nyiramgumeri held a rosary that belonged to her nephew, who was murdered in the genocide, in her Kigali home on Saturday.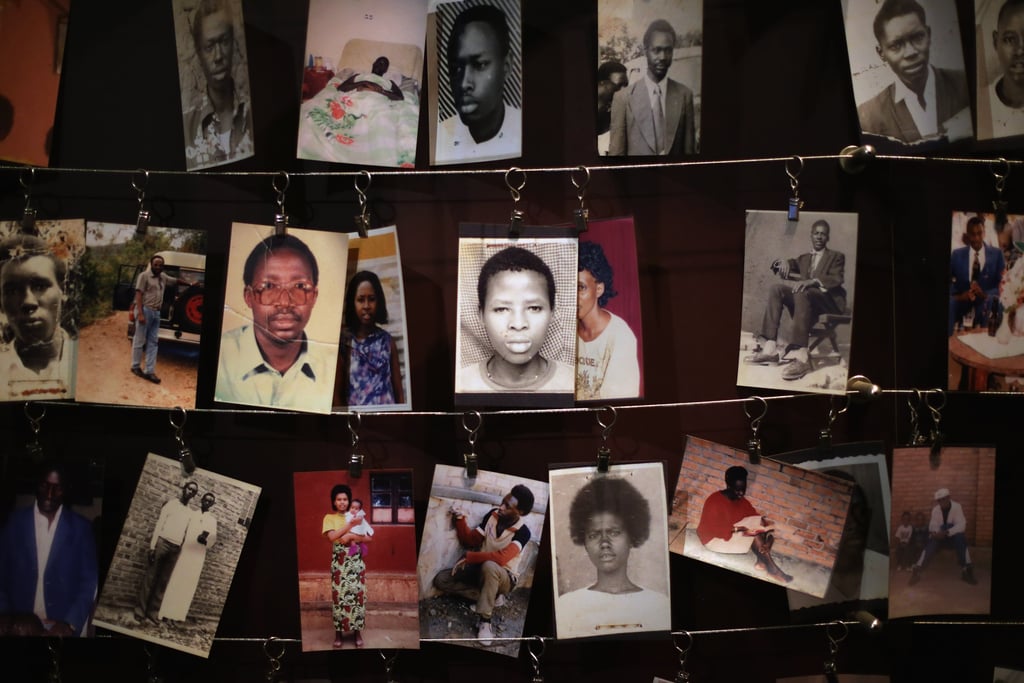 Photos of those killed in the genocide hang inside the nation's memorial to those lost.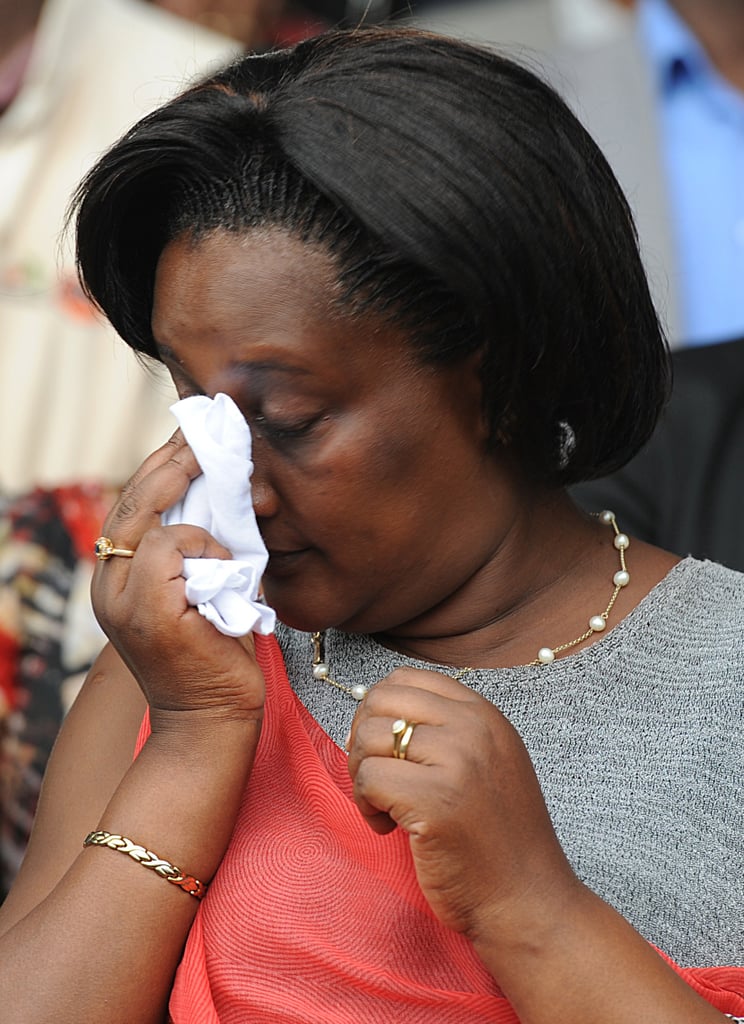 A woman cried at a remembrance ceremony in the city of Kigali on April 5.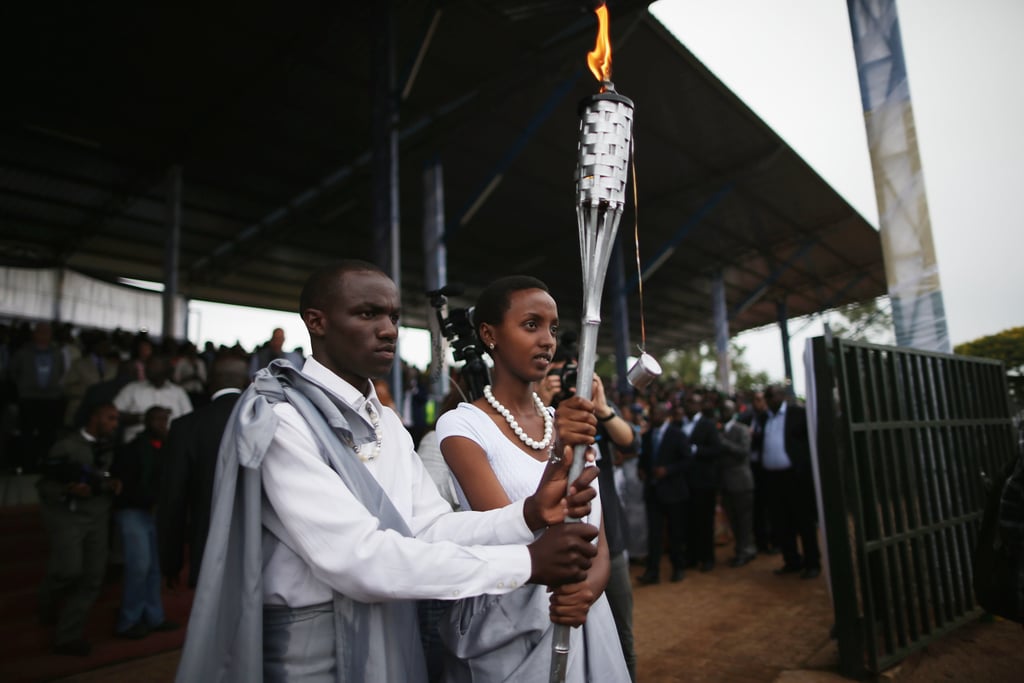 Torchbearers carried the Kwibuka Flame of Remembrance in the city of Kigali on April 5. The flame's journey would end at Kigali's national genocide memorial today.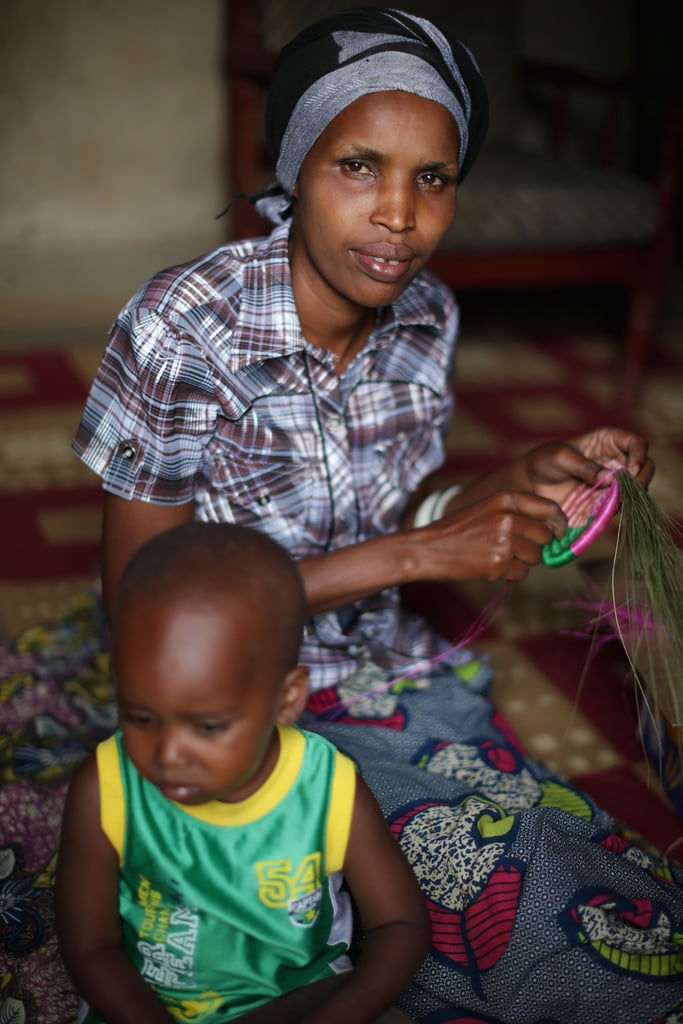 A woman living in a genocide "reconciliation village" is pictured on April 6. Five such villages, where survivors of the genocide now live alongside those who served jail time for their participation in the murders, have sprung up in Rwanda. Residents say the living arrangement has helped heal wounds and forge reconciliation between former enemies.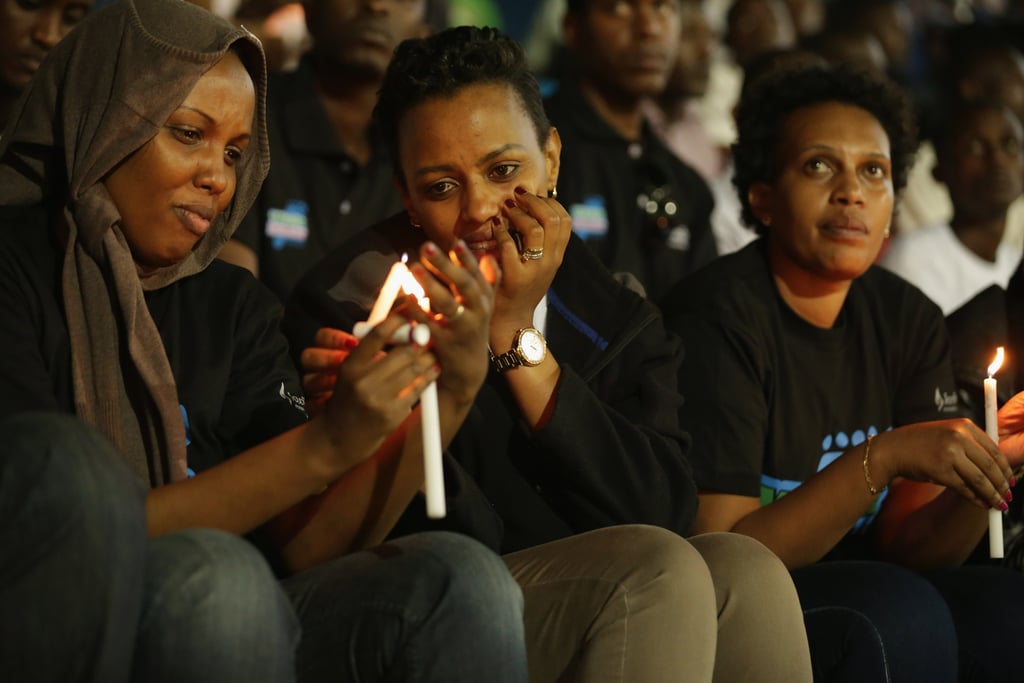 Rwandans took part in today's candlelight vigil at Amahoro Stadium.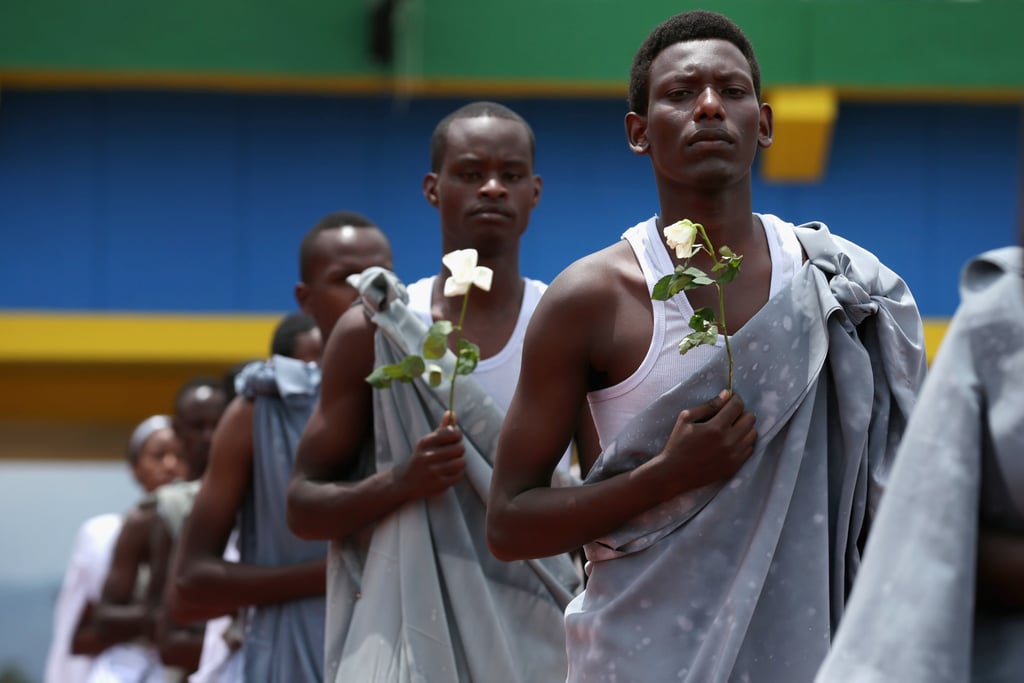 Performers carried white flowers as they entered Amahoro Stadium, where tens of thousands of Rwandans gathered to remember the 100-day massacre.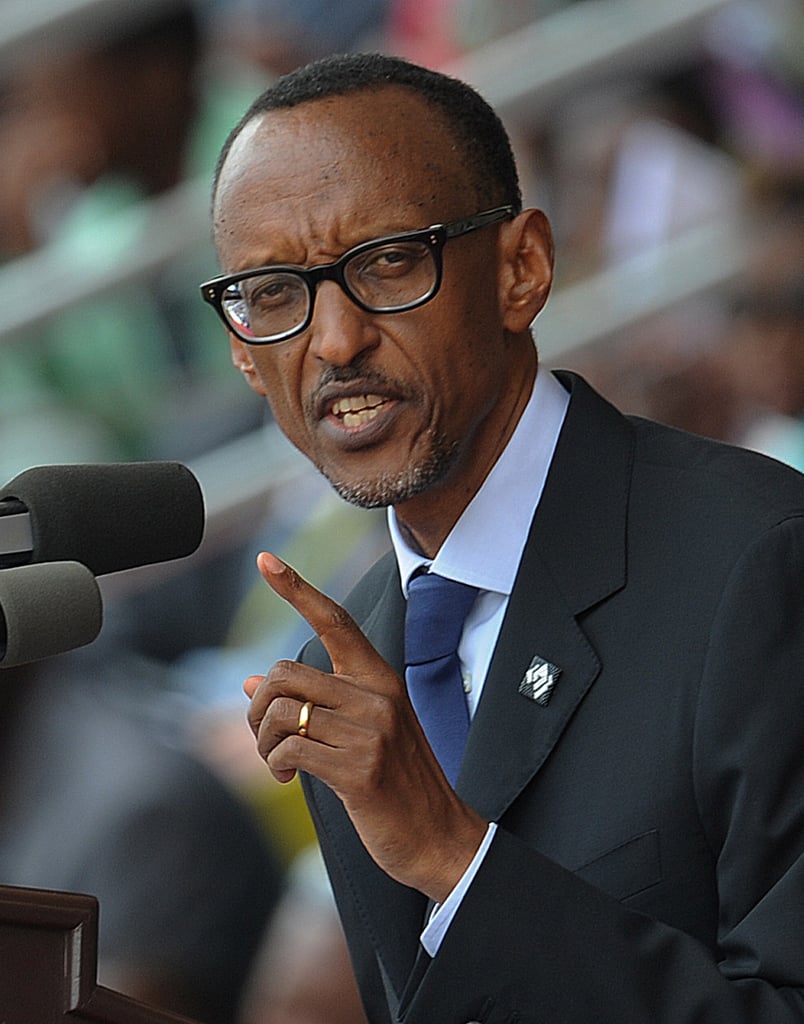 President Paul Kagame told Rwandans at today's ceremony: "We have pursued justice and reconciliation as best we could. But it does not restore what we lost."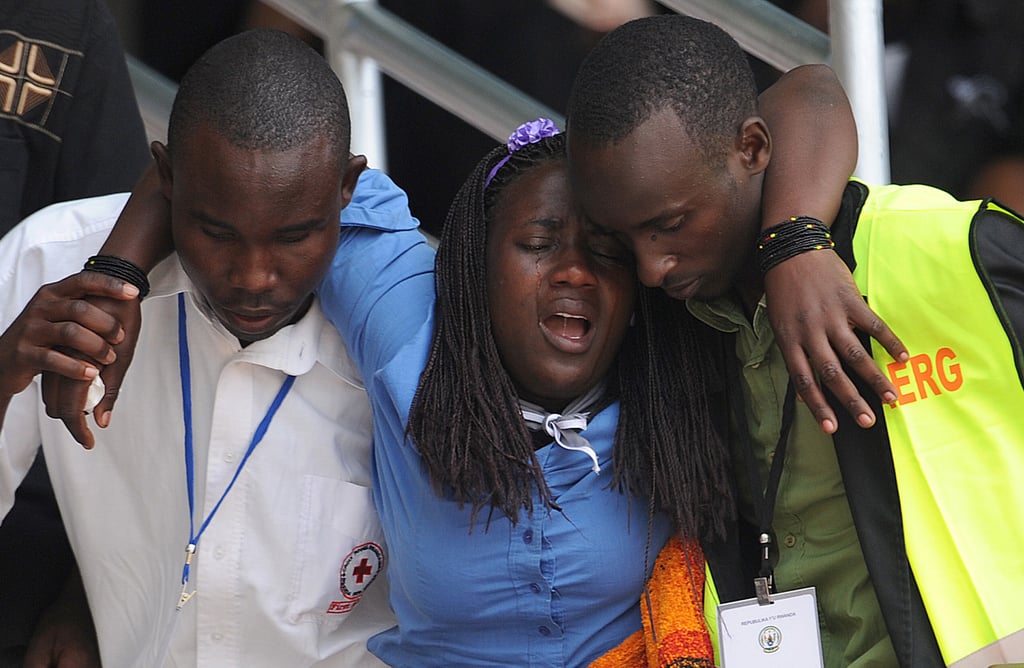 A young woman was helped out of Amahoro Stadium after being overcome with emotion. NPR reported that mourners like her were taken to a special room stocked with mattresses where they could rest.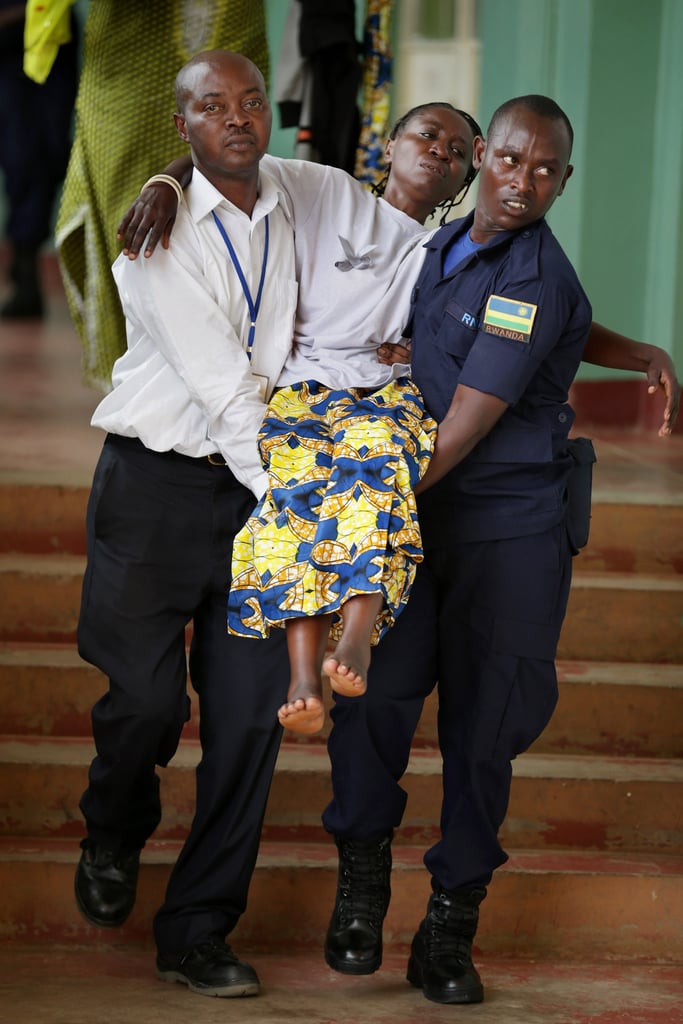 Security officials carried a distraught Rwandan away from the crowds.
Women wept as they honored the lives lost in the 1994 slaughters.
Men lent support to a commemorator wracked with grief.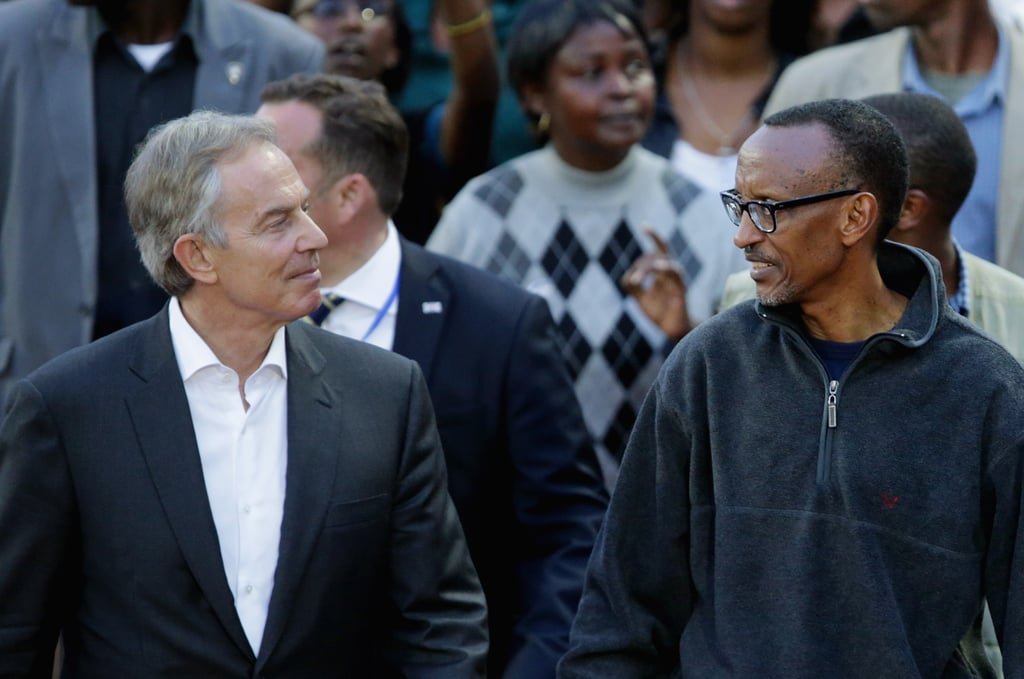 Former British Prime Minister Tony Blair joined Rwandan President Paul Kagame on the Walk to Remember, which ended at Amahoro Stadium, where Kagame spoke to thousands of Rwandans who gathered to honor the fallen.