Over the last couple of years, some of Hollywood's seemingly most enduring couples have broken up, leaving us feeling heartbroken. Last year it was Brad and Angelina, in 2015, it was Ben Affleck [1] and Jennifer Garner [2], who now have us all shaken up with news that they may or (may not) have called the divorce off [3]. They weren't the first famous couples to blindside us with their breakup — Katie Holmes [4] and Tom Cruise [5]'s divorce came out of nowhere, and we couldn't have been the only ones who thought Jessica Simpson [6] and Nick Lachey [7] would last forever, right? Scroll through to see all the celebrity duos that made us gasp when they didn't make it, and then check out the famous pairs that have been together the longest [8].
Gwen Stefani and Gavin Rossdale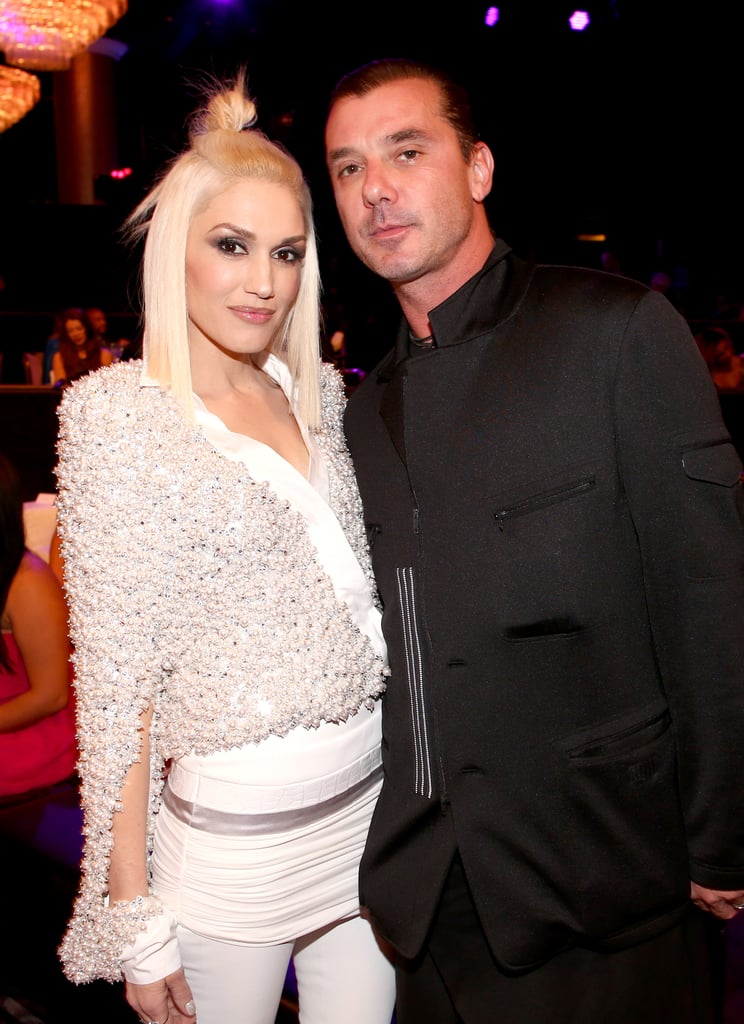 This rocker couple said "I do" in 2002 and in addition to Gwen's numerous quotes [10] about their strong union, they also had countless sweet moments together [11] both on and off red carpets. But after 13 years of marriage and three sons, they announced their split [12] in August 2015 after Gavin was rumored to have had an affair with the family nanny [13].
Jon Hamm and Jennifer Westfeldt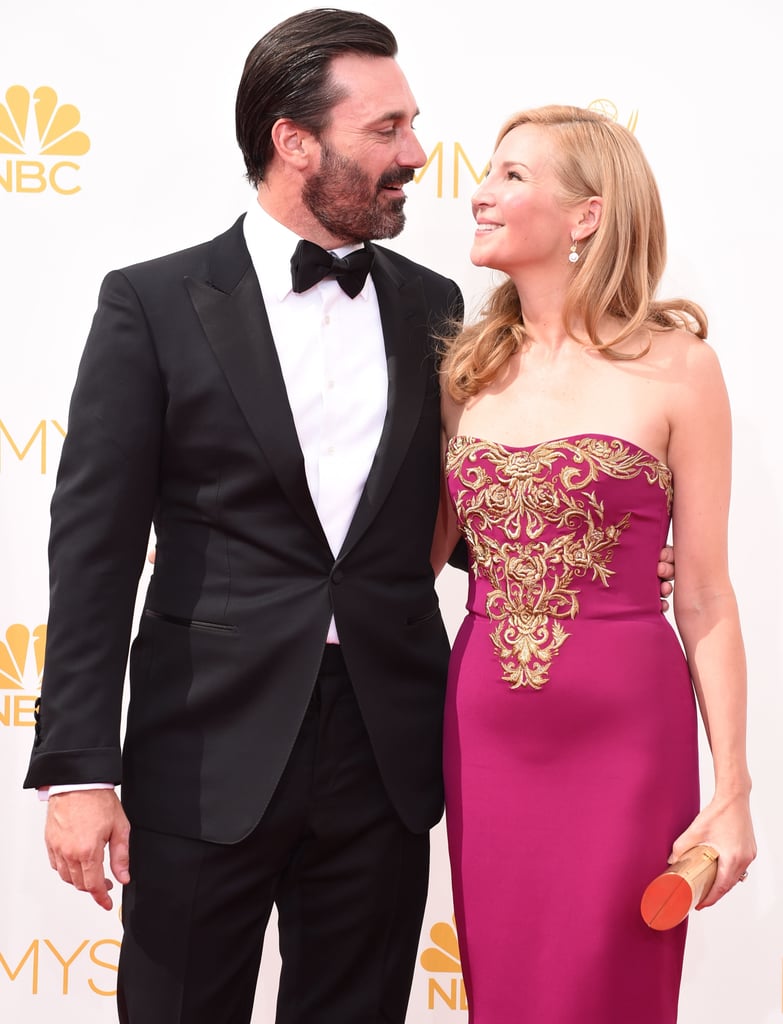 Jon and Jennifer confirmed their breakup [14] in September 2015 with a joint statement, saying, "With great sadness, we have decided to separate, after 18 years of love and shared history. We will continue to be supportive of each other in every way possible moving forward." Since the two began dating in 1997 and seemed perfectly content with never getting married [15], we thought they'd last forever.
Melanie Griffith and Antonio Banderas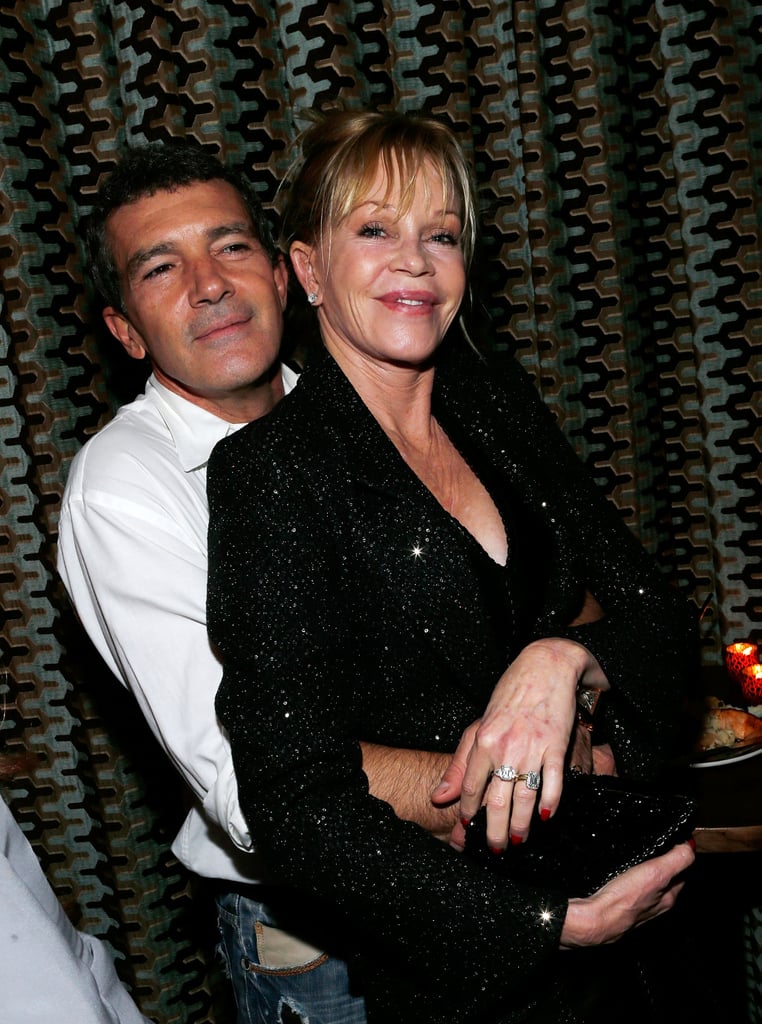 Despite both having been previously married, Melanie and Antonio managed to make their marriage last 18 years before it was revealed in June 2014 that Melanie was divorcing Antonio [16].
Jennie Garth and Peter Facinelli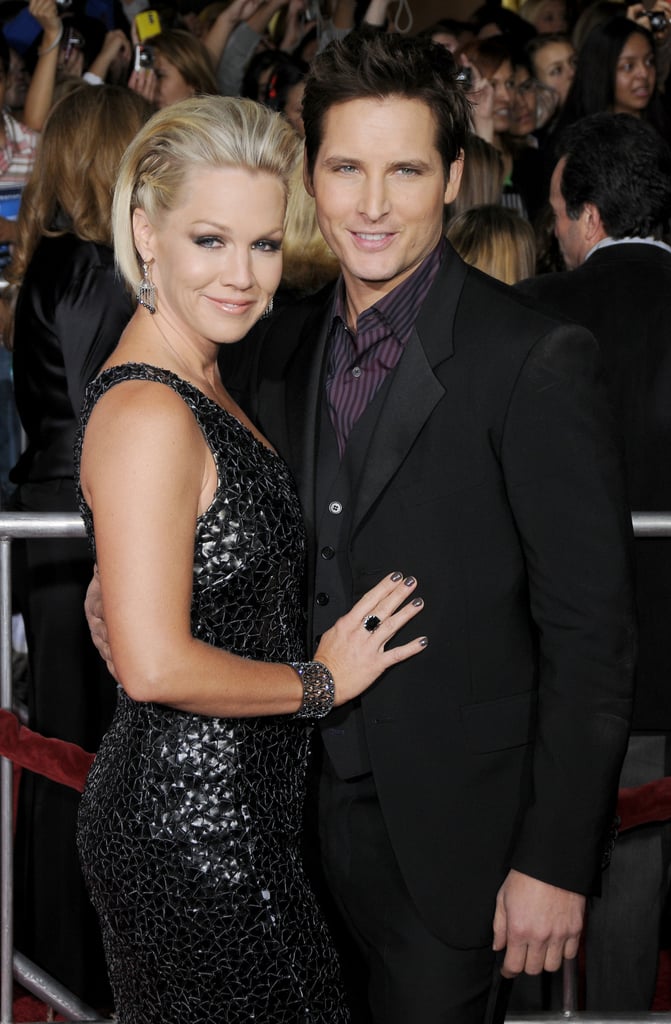 This low-key couple revealed they were ending their 11-year marriage in 2012. Jennie later said [17] that Peter's decision to divorce was like "getting the rug pulled" from under her.
Jennifer Aniston and Brad Pitt
They were Hollywood's golden couple and despite whispers that Brad was getting close to his costar Angelina Jolie [18], we thought that nothing could rock their relationship of seven years. In 2005, after more than four years of marriage, Jen filed for divorce just days after she and Brad were photographed looking sweet on a Caribbean vacation.
Heidi Klum and Seal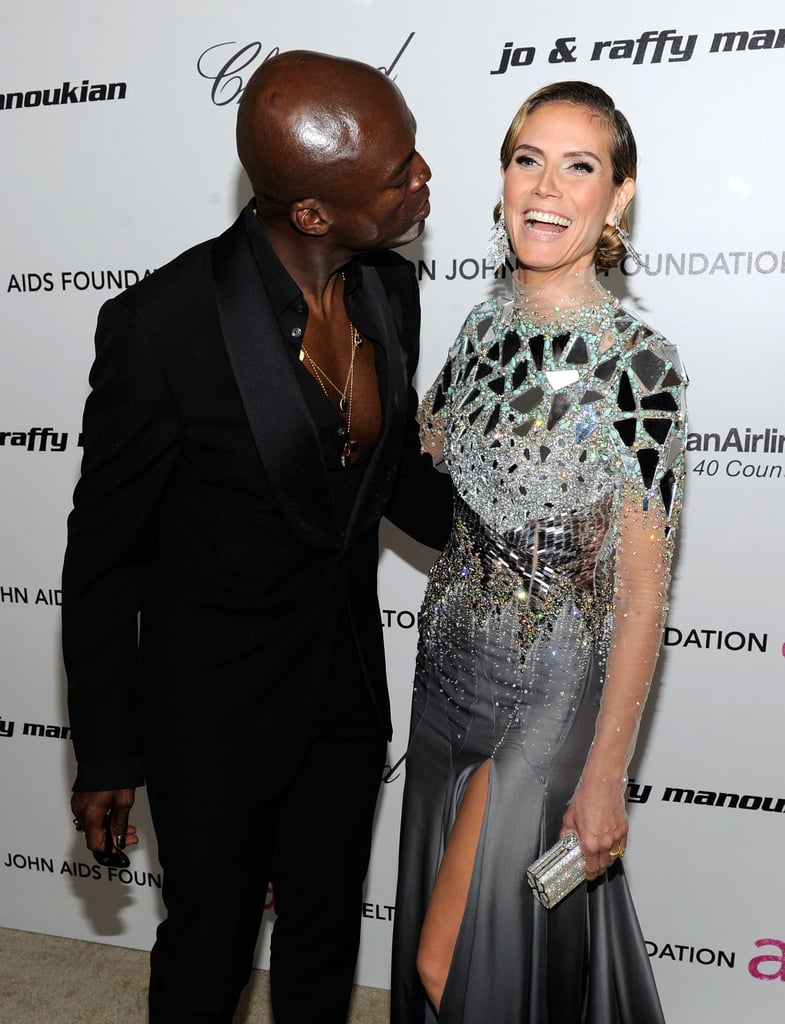 It was a huge surprise when Heidi and Seal's separation made headlines in 2012; after all, they had been renewing their vows yearly since their 2005 wedding [19]. It didn't help that they frequently showed red carpet PDA and often gushed about each other in interviews.
Jennifer Lopez and Marc Anthony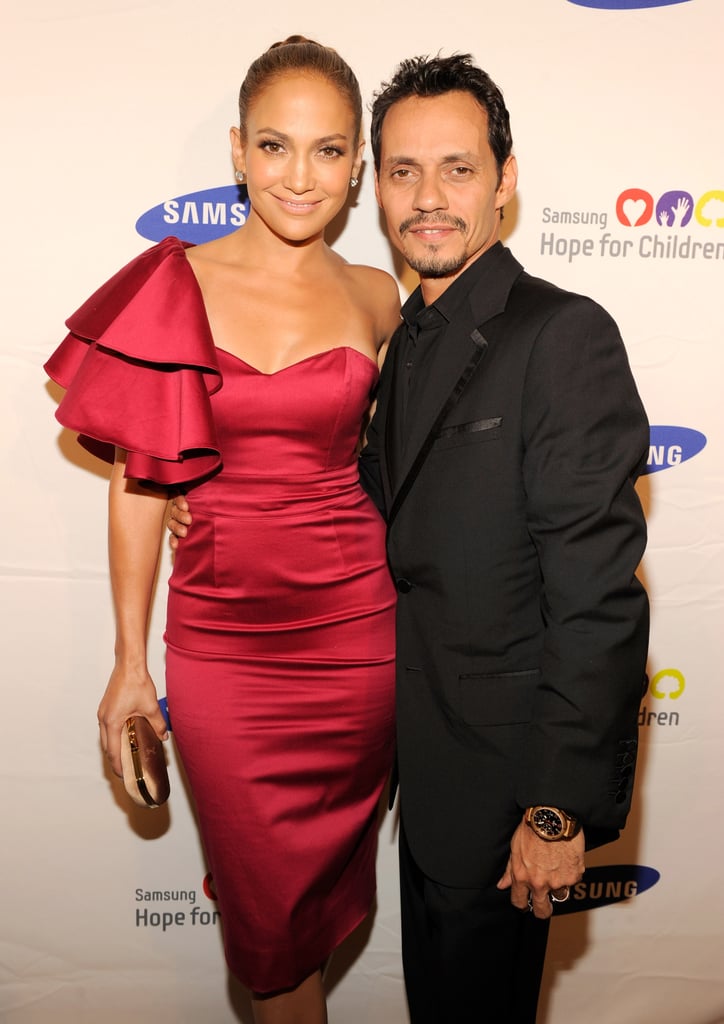 In July 2011, J Lo and Marc released a statement saying, "We have decided to end our marriage. This was a very difficult decision. We have come to an amicable conclusion on all matters." The news came as a shock to many, especially those who had watched them give a sexy performance together on American Idol just months earlier.
Katie Holmes and Tom Cruise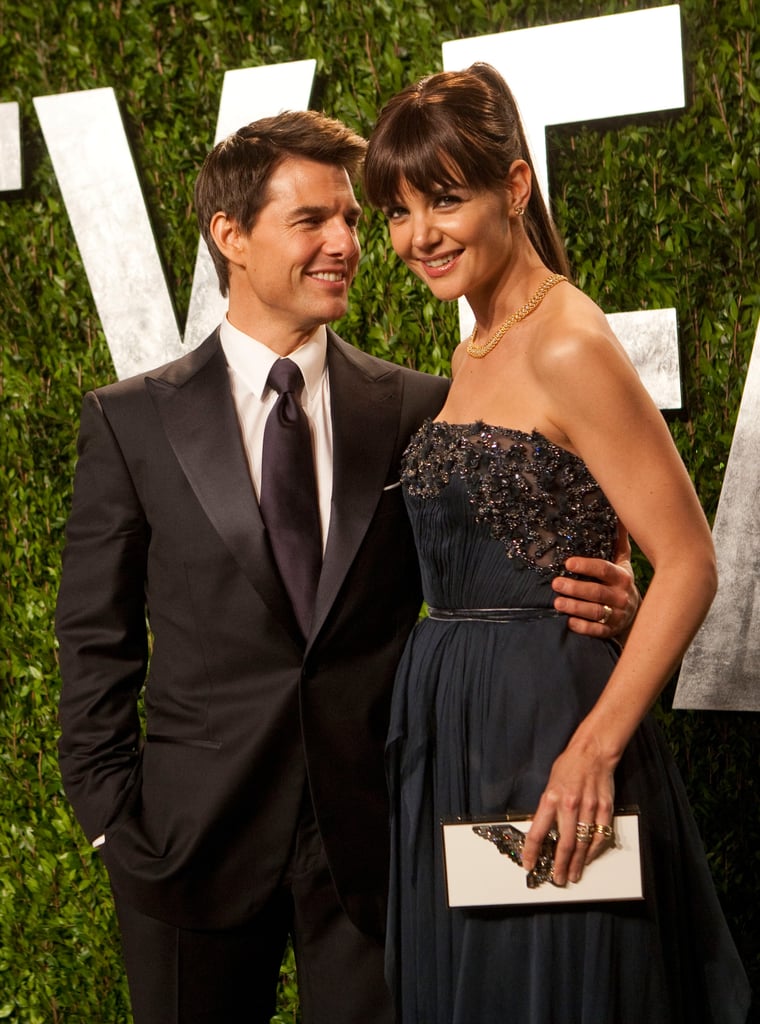 Talk about the shock of the year! Katie and Tom's divorce announcement [20] came out of left field in June 2012, when Tom's rep shared that "Kate has filed for divorce." The couple were married for more than five years and have daughter Suri together.
Charlize Theron and Stuart Townsend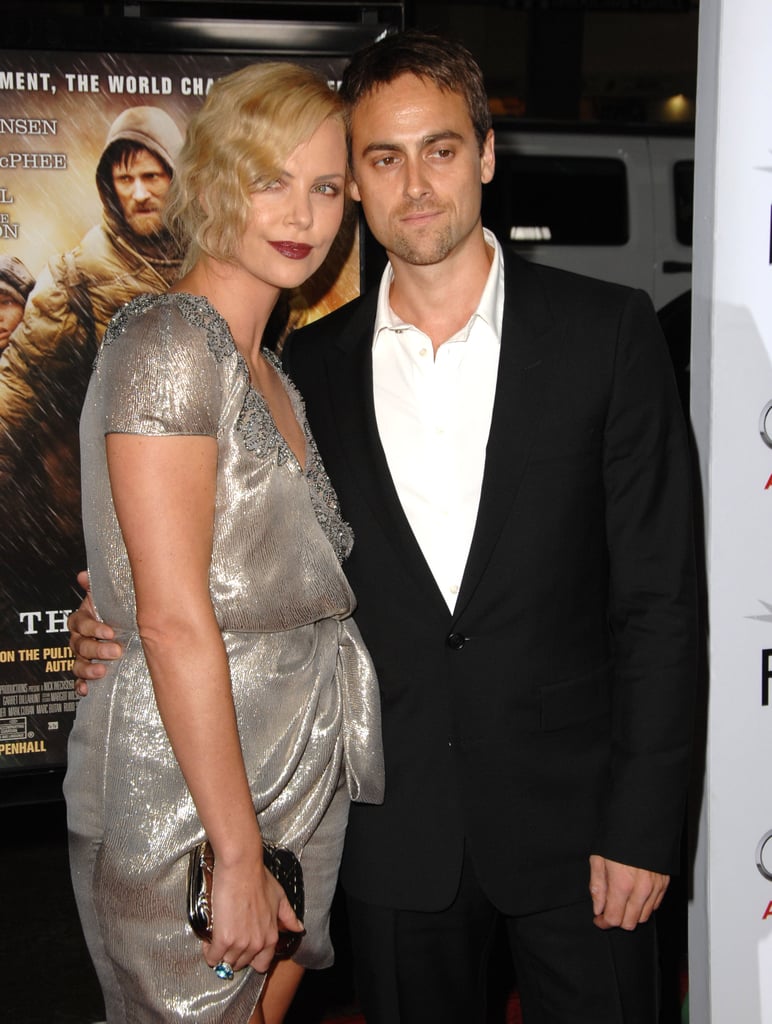 Charlize and Stuart, who were considered one of the most solid duos in Hollywood, kept their nine year relationship under the radar — so much so that even their 2010 split was a secret.
Amy Poehler and Will Arnett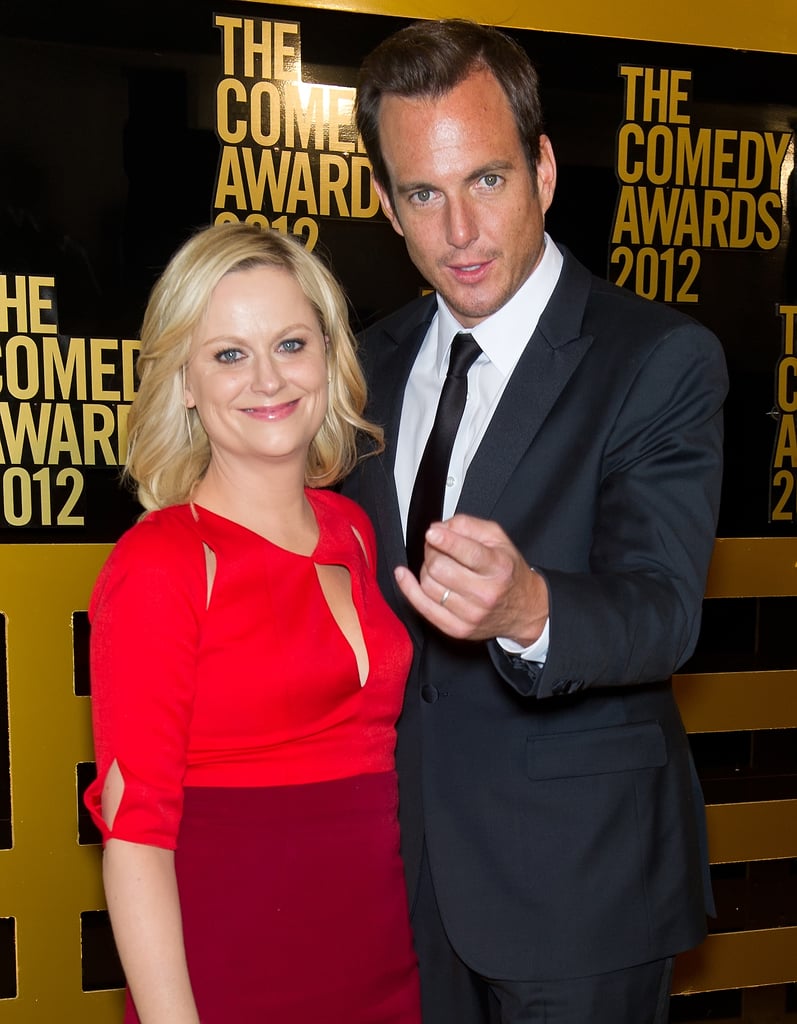 We thought this funny couple would last forever, but there was nothing to laugh about when they announced their split in September 2012. They were together for nine years and have two children.
Jessica Simpson and Nick Lachey
How could you not feel like you knew Jessica and Nick personally after watching Newlyweds? The closeness made their 2005 split news all the more shocking, despite months of denials that their marriage was on the rocks.
Keri Russell and Shane Deary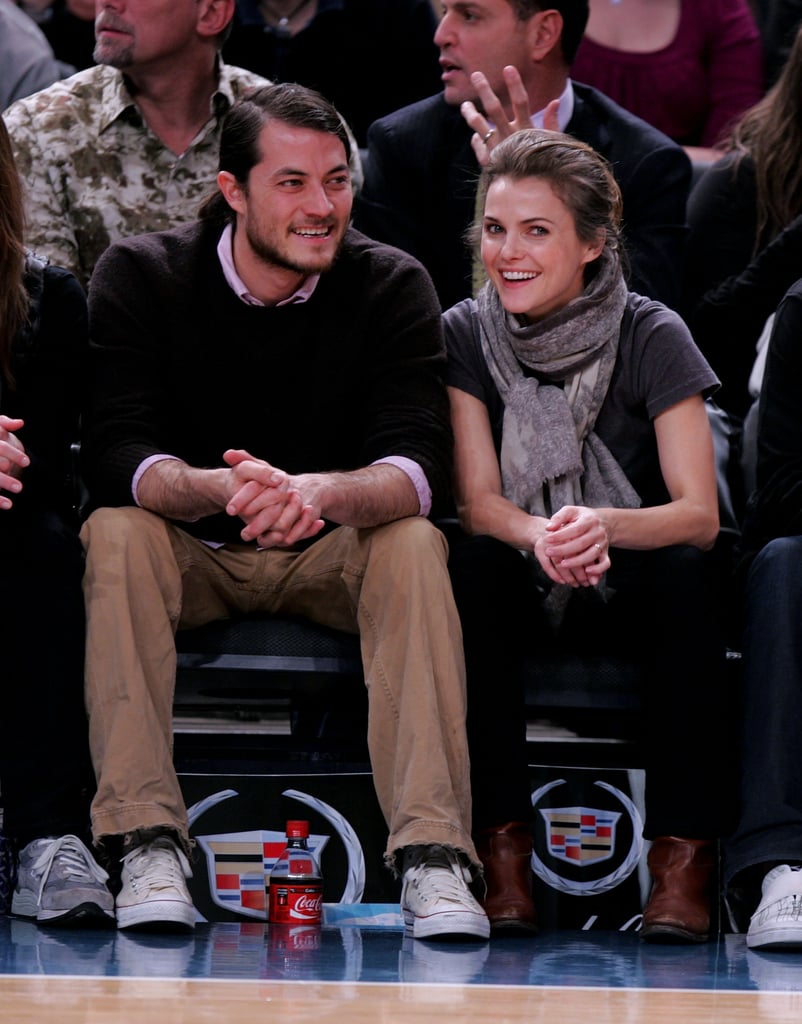 Keri and Shane revealed their split in early December 2013. The couple, who were married for almost seven years, had been separated since the Summer and are parents to a son, River, and daughter, Willa. They kept their relationship out of the spotlight, making their split all the more surprising.
Maria Shriver and Arnold Schwarzenegger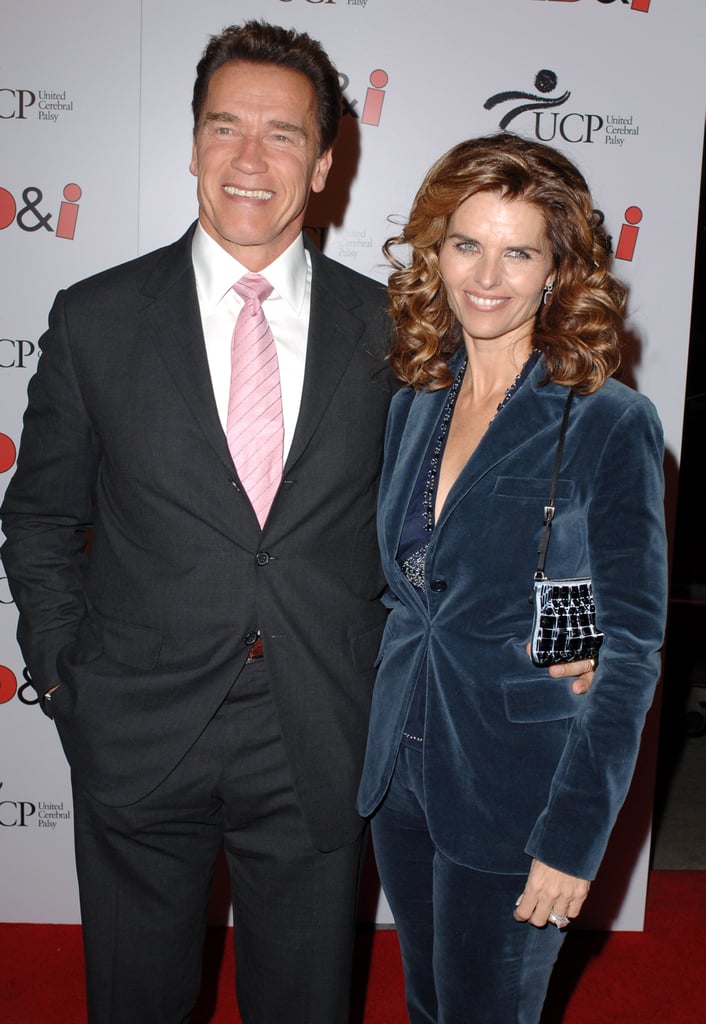 This high-profile couple had four children and 25 years of marriage under their belt when news of their split was released in 2011. If that wasn't shocking enough, news of Arnold's love child and affair with the family's housekeeper followed.
Susan Sarandon and Tim Robbins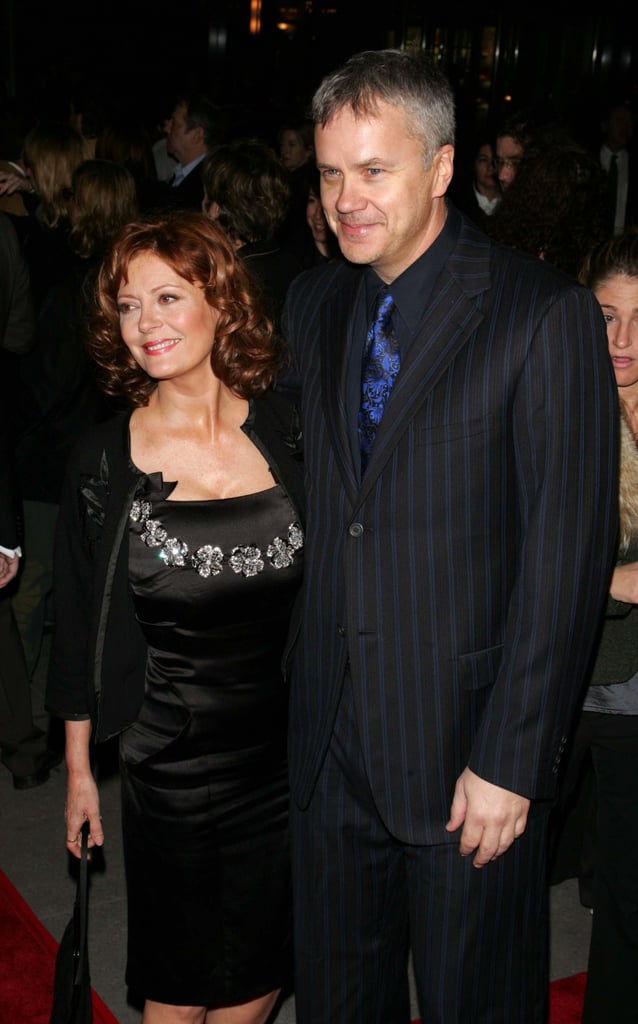 They had been together for 23 years when they announced their separation in 2009. Despite the fact that they never married, it came as a total shock since their seemingly solid relationship had spanned more than two decades.
Reese Witherspoon and Ryan Phillippe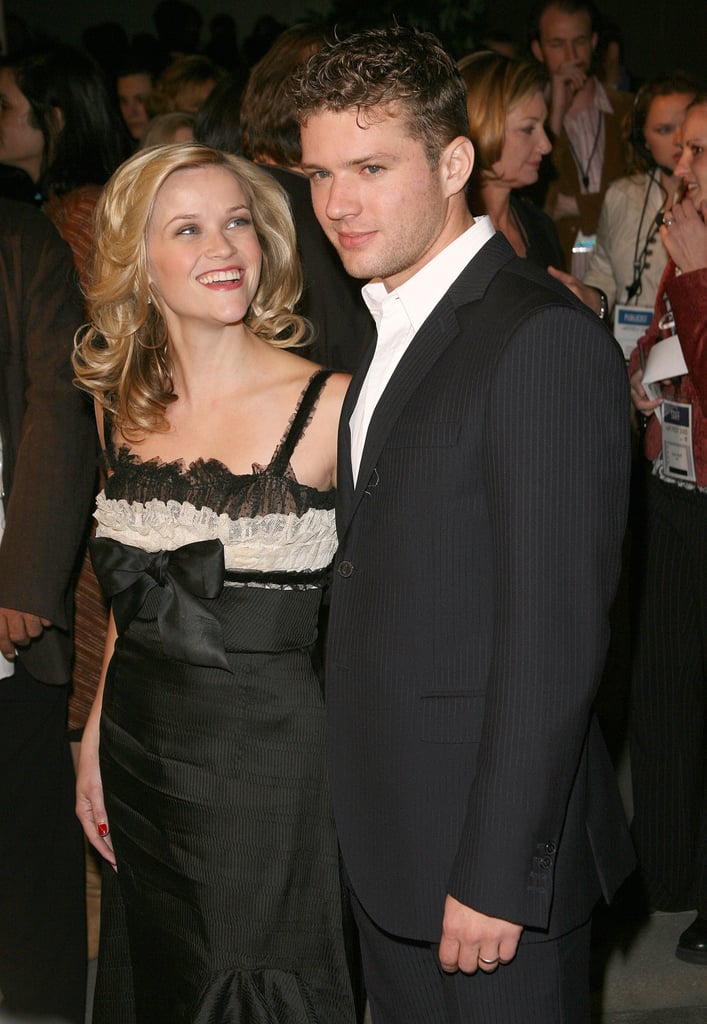 Reese and Ryan were young and in love, and when they broke up in 2006 after seven years of marriage and two children, many fans were devastated.
Ashley Judd and Dario Franchitti
Ashley announced her divorce from her race car driver husband in January 2013. The couple was married for 12 years, and given their out-of-the-spotlight status, we didn't see it coming.
Gwyneth Paltrow and Chris Martin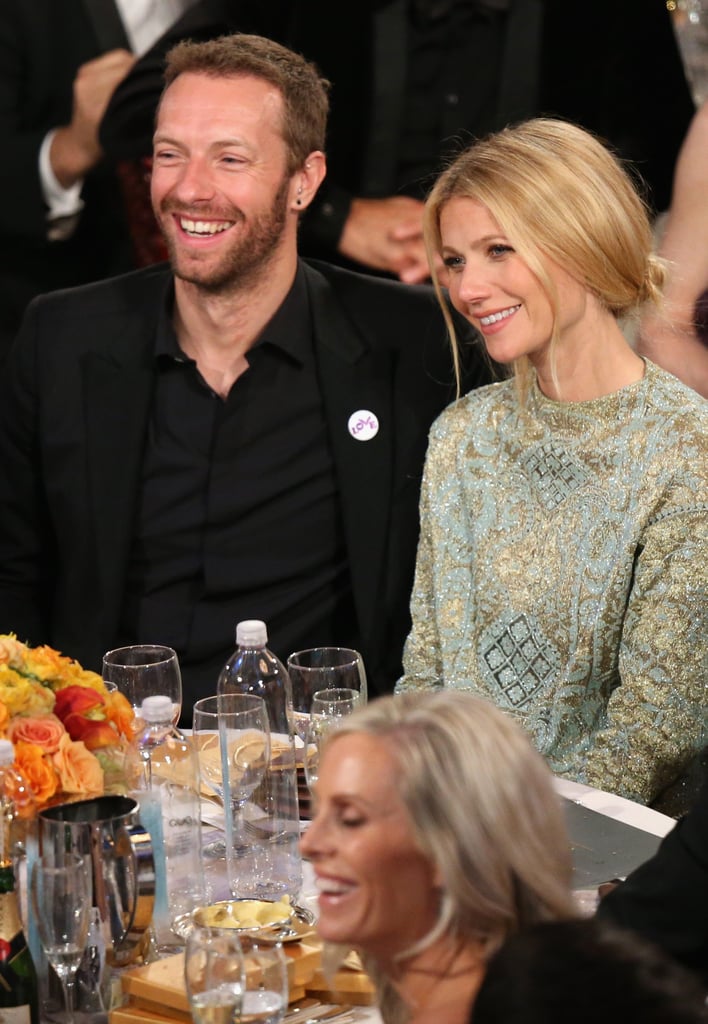 Gwyneth and Chris were married for more than 10 years and had 2 children together when they announced that they were "consciously uncoupling." Though Gwyneth had some cryptic quotes on marriage [21] through the years, we thought they would make it work.
Courteney Cox and David Arquette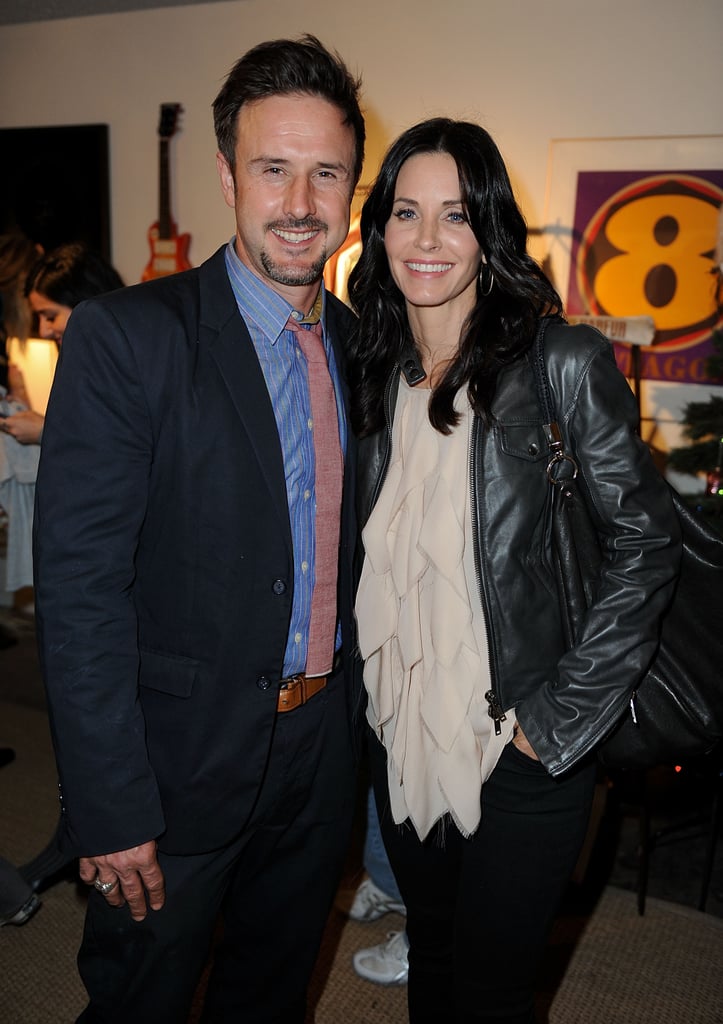 Courteney and David had been together since forever — 1999, that is – and even though things seemed a little shaky, there was still hope that they were rock solid. In 2010 the duo shared a statement about their separation, and in 2012 their divorce was finalized.
Vanessa Paradis and Johnny Depp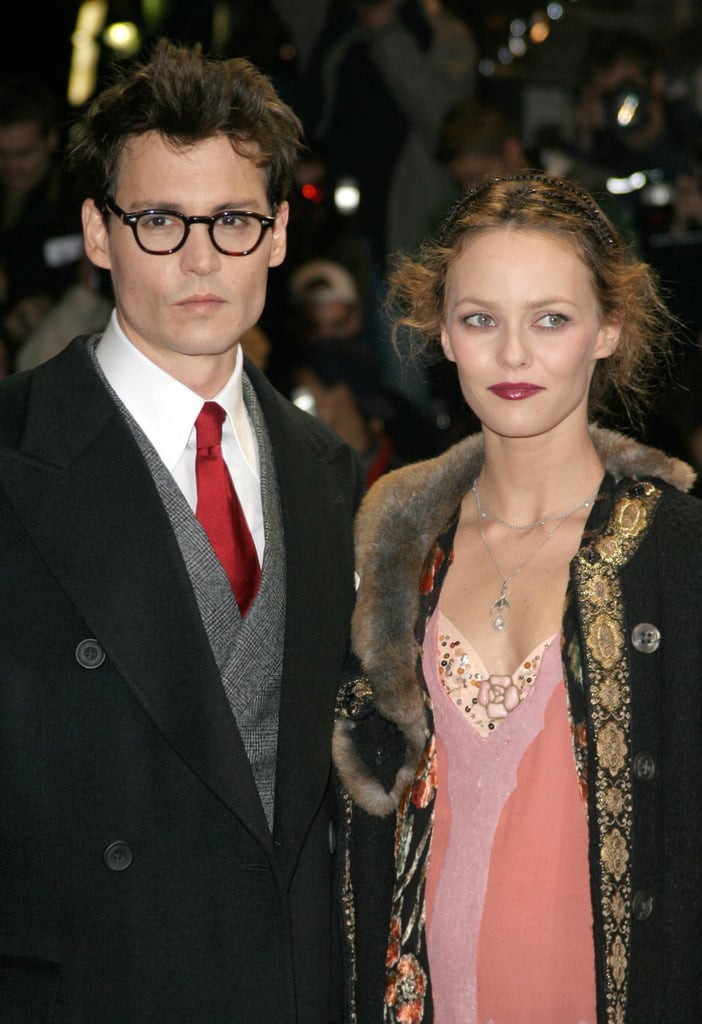 They may have never made it official with a wedding [22], but we were sure Johnny and Vanessa would be together forever. Fourteen years after they first started dating, the duo called it quits in June 2012.
Idina Menzel and Taye Diggs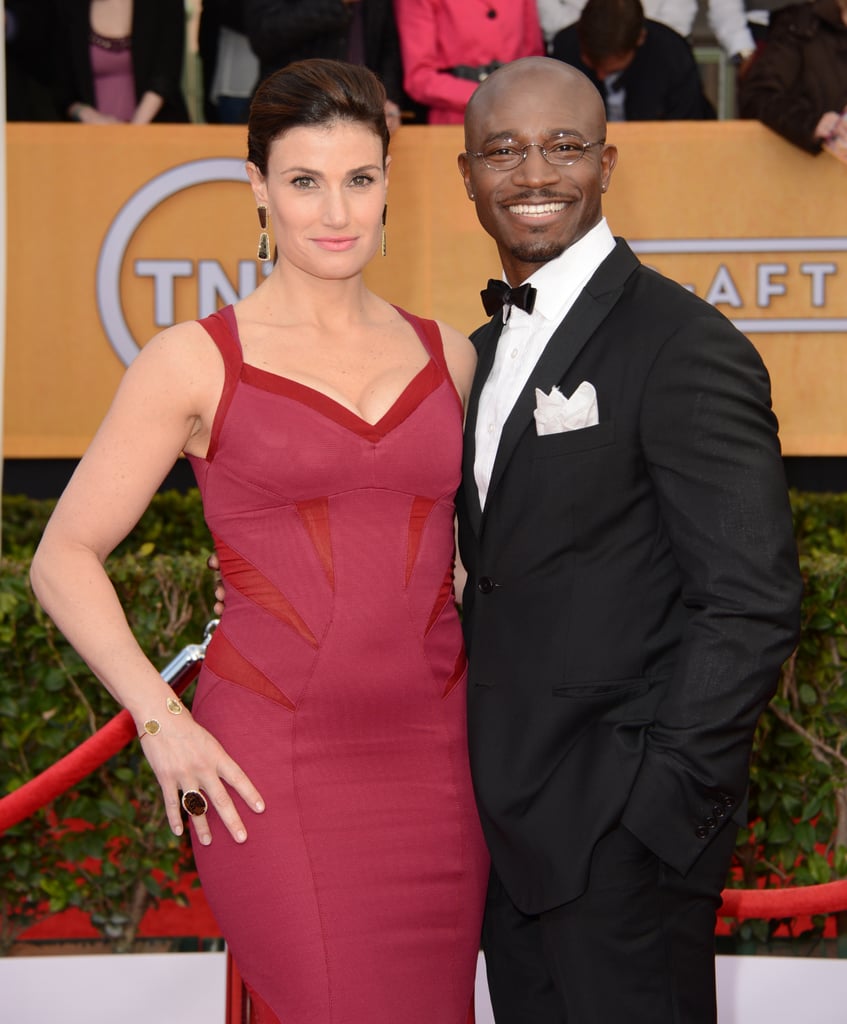 In December 2013, Taye Diggs [23] and Idina Menzel announced that they were separating after 10 years of marriage. The couple met while starring in the Broadway production of Rent in the mid-1990s and have a son, Walker.
Miranda Kerr and Orlando Bloom
This was a couple we thought would weather all storms! In October 2013 they shared that they had separated after three years of marriage. They couldn't have been more adorable with their son, Flynn, and it doesn't look like those sweet photos ops will have to end. When a reporter asked Orlando if he was still friends with his ex, he said, "We're not friends — we're family."
Demi Moore and Ashton Kutcher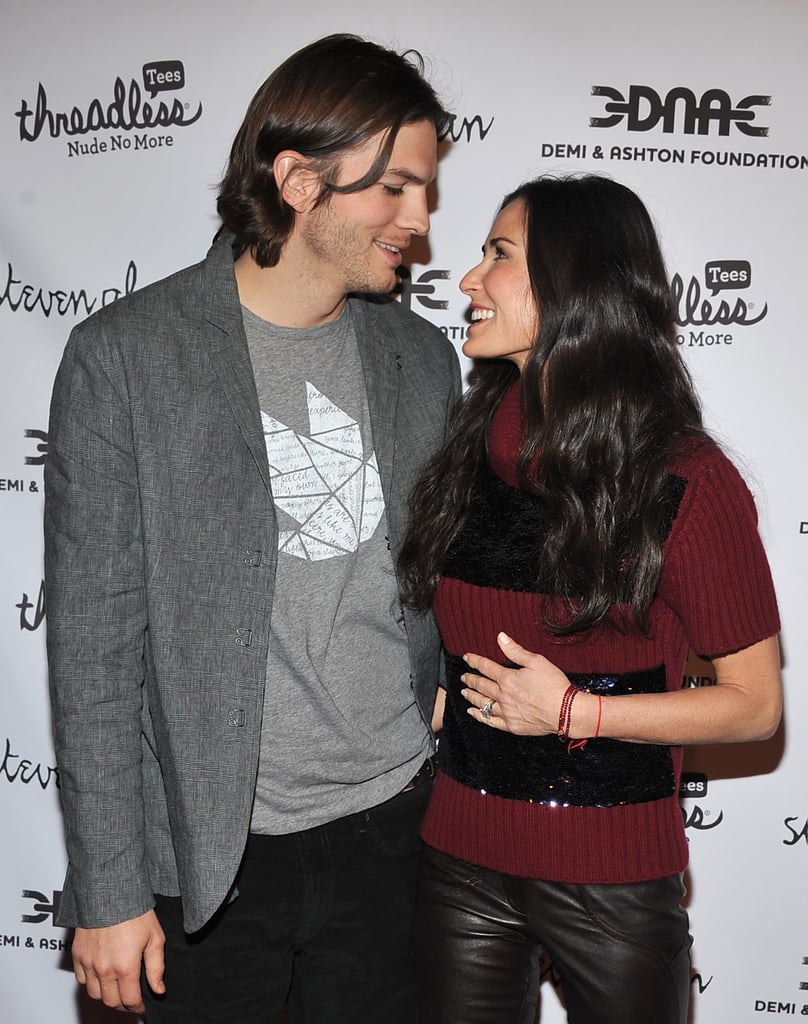 Even with cheating rumors surrounding their marriage, we had high hopes that Demi and Ashton would make it work, especially given all the gushing they did about each other. But that was clearly not the case when, in November 2011, Demi filed for divorce, saying, "As a woman, a mother and a wife, there are certain values and vows that I hold sacred, and it is in this spirit that I have chosen to move forward with my life."
Patrick and Jillian Dempsey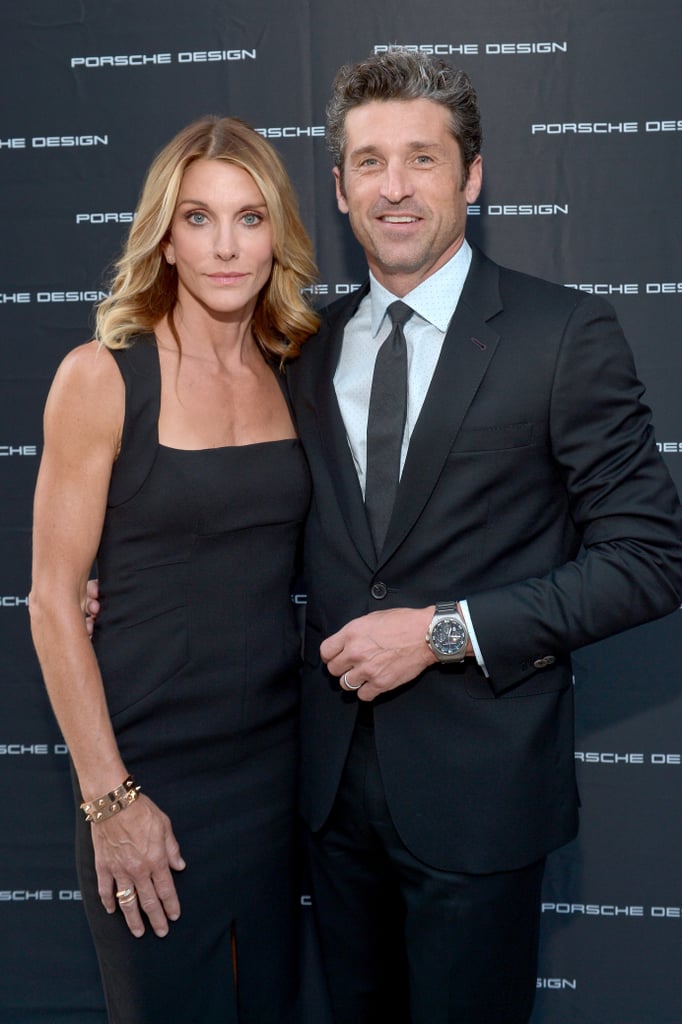 After fifteen years of marriage, Patrick and Jillian split in January 2015 when Jillian filed for divorce [24]. That was hardly the end, though; after being spotted hanging out in early 2016, they announced they were calling off the divorce [25] in Nov. 2016.
Blake Shelton and Miranda Lambert
When country music's golden couple [27] announced their plans to divorce [28] in July 2015, many of their fans believed the news would blow over. But when the split was finalized just days later [29], the reality of their broken romance became all too real.
Ben Affleck and Jennifer Garner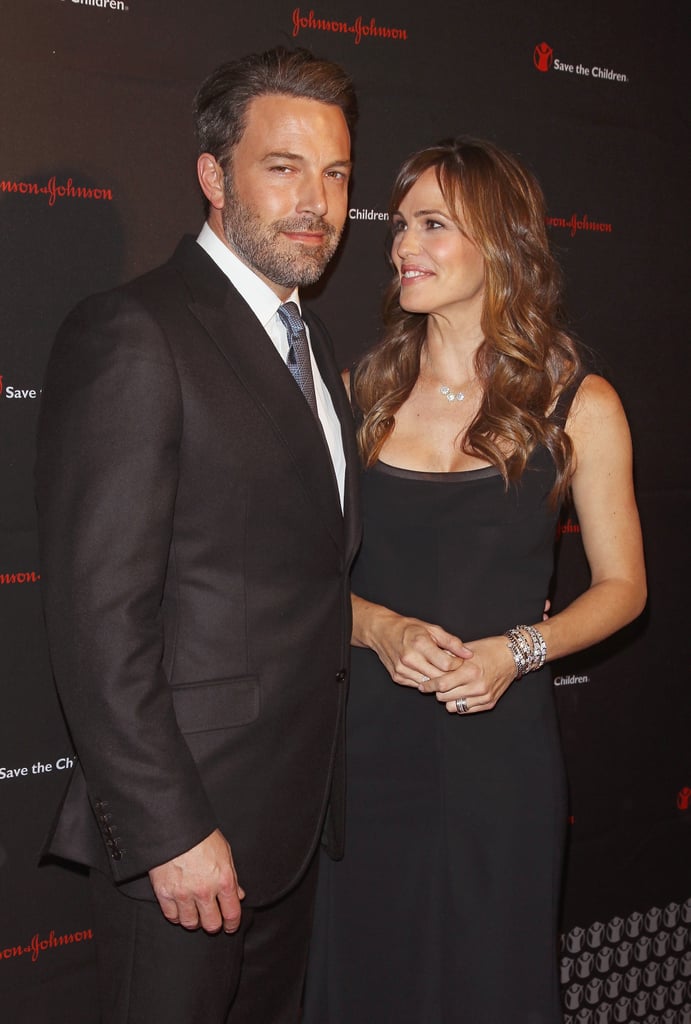 Rumors of trouble between these two swirled for weeks before their official split announcement [30] in June 2015. The news came just after their 10-year wedding [31] anniversary, and despite all the reports, many fans didn't believe it could be true until Ben and Jen revealed their plans to divorce.
Joshua Jackson and Diane Kruger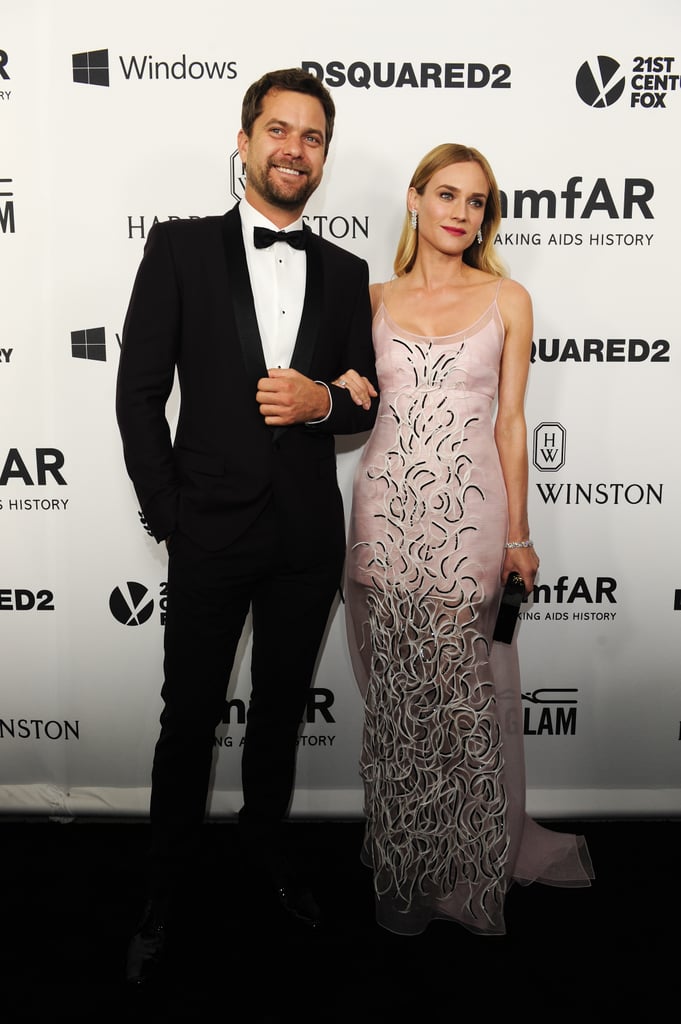 Though they never married, Joshua Jackson [32] and Diane Kruger [33] had been dating for 10 years when their reps announced their split [34] in July 2016, making their breakup as shocking as any breakup.
Angelina Jolie and Brad Pitt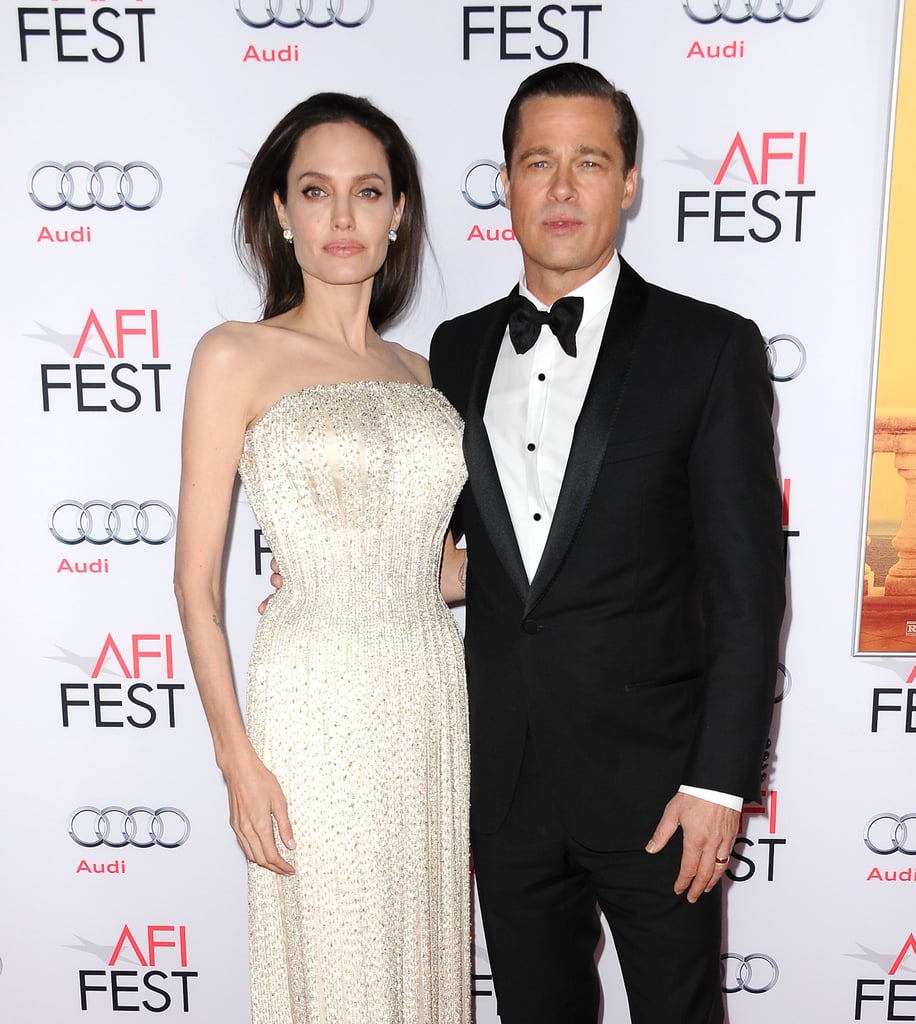 Perhaps 2016's most shocking breakup [35] was this one. The announcement that Angelina Jolie had filed for divorce from Brad Pitt [36] seem to come out of nowhere, given that the two had found each other after their previous failed marriages, and have six children together.