Chilly temperatures can make everyday life less than convenient, but there's one photogenic reason to appreciate the approaching Winter season — snow! Across the globe, heavy snowfall has made for some picture-perfect moments. Skiers have flocked to the snowy French Alps, trees have been covered in icy flakes, and stunning sunrises have come up over Canada's mountain ranges. Not a fan of these freezing days? Find a reason to celebrate the season with these gorgeous snowy snaps.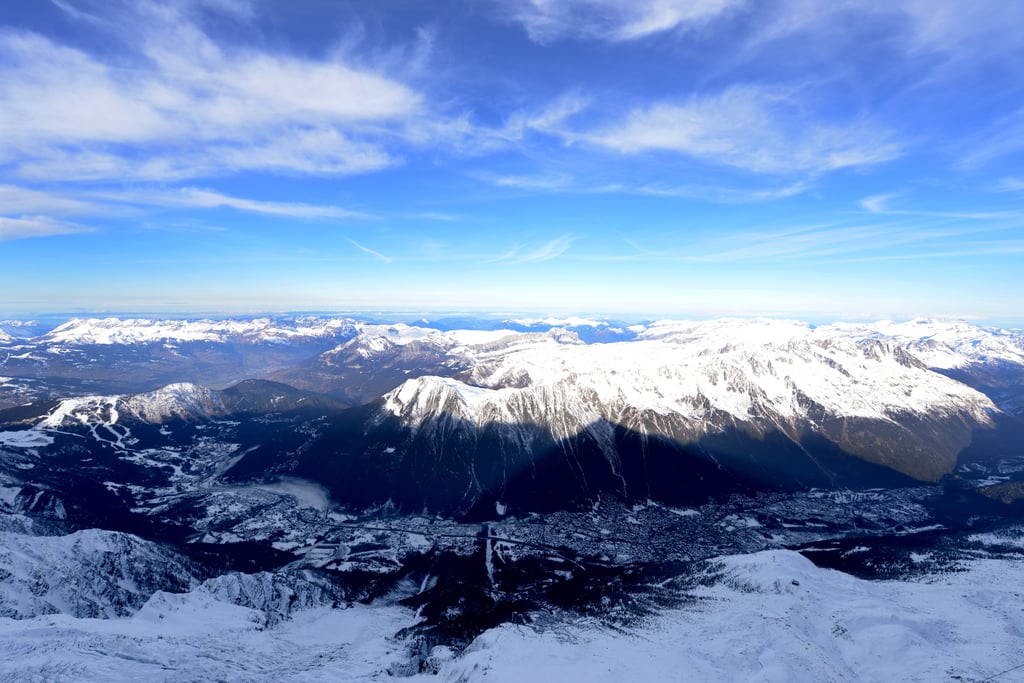 The French Alps were covered in snow on a sunny day in December.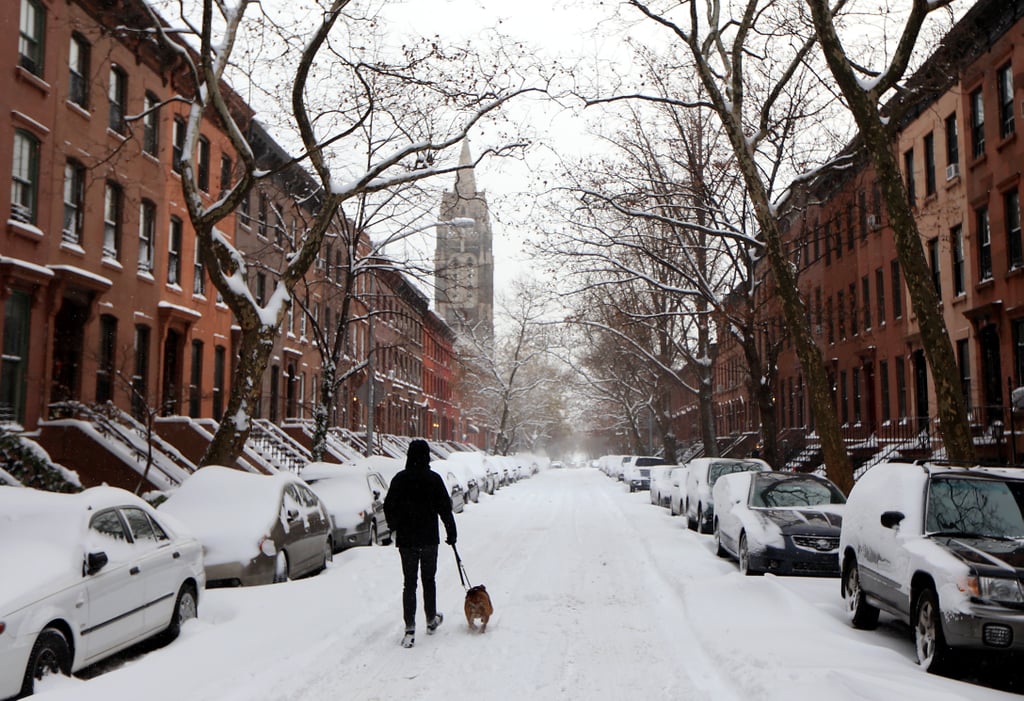 After a heavy snowfall in NYC, a man walked his dog through the street in Brooklyn.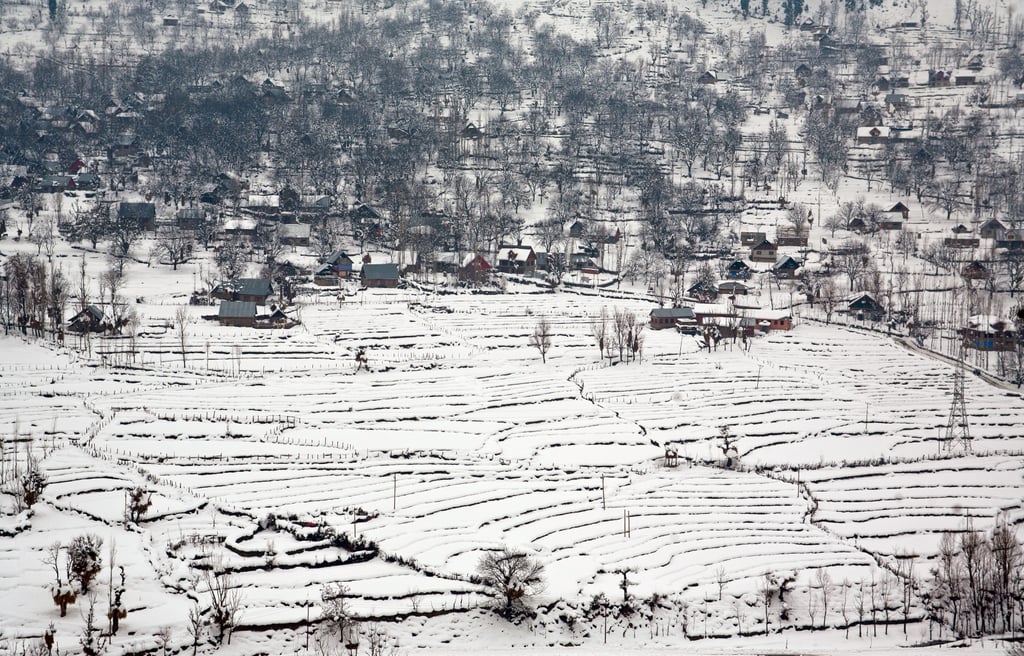 Snow blanketed the houses in Kashmir, India.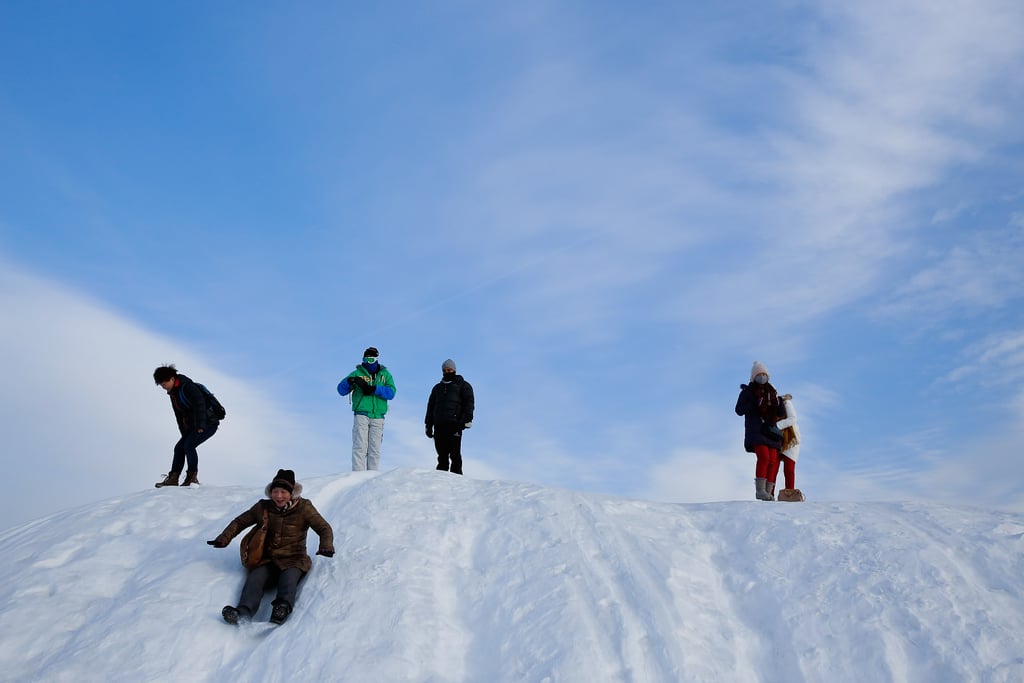 Tourists took turns sledding during the Harbin International Snow Sculpture Art Expo in China.
Ice crystals covered a window in Minneapolis, MN, during the polar vortex.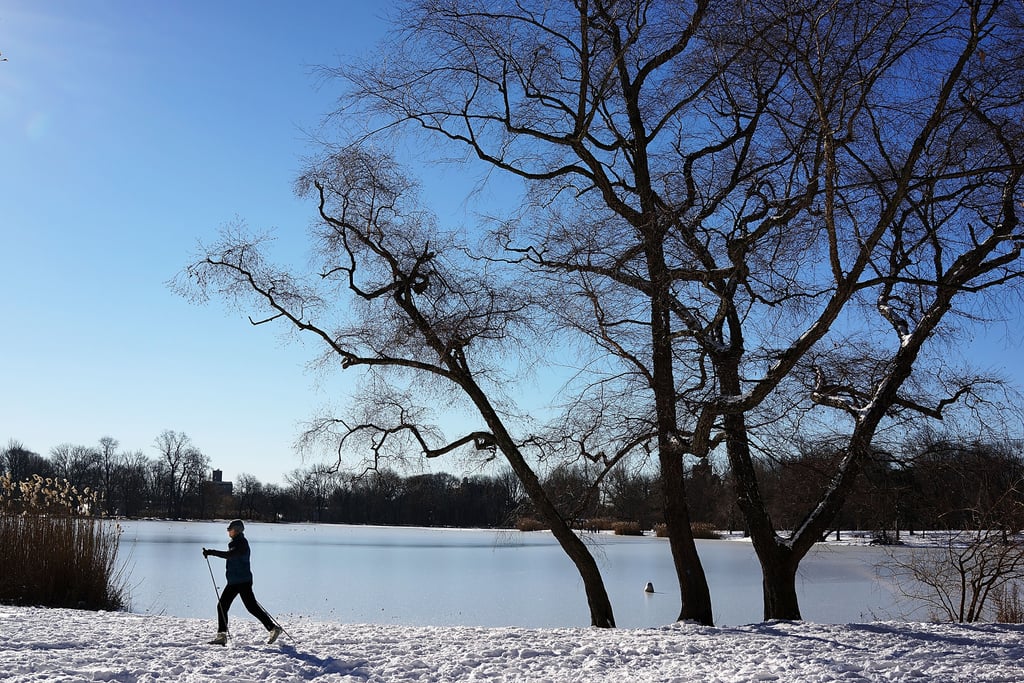 A woman skied her way through Brooklyn's Prospect Park in NYC.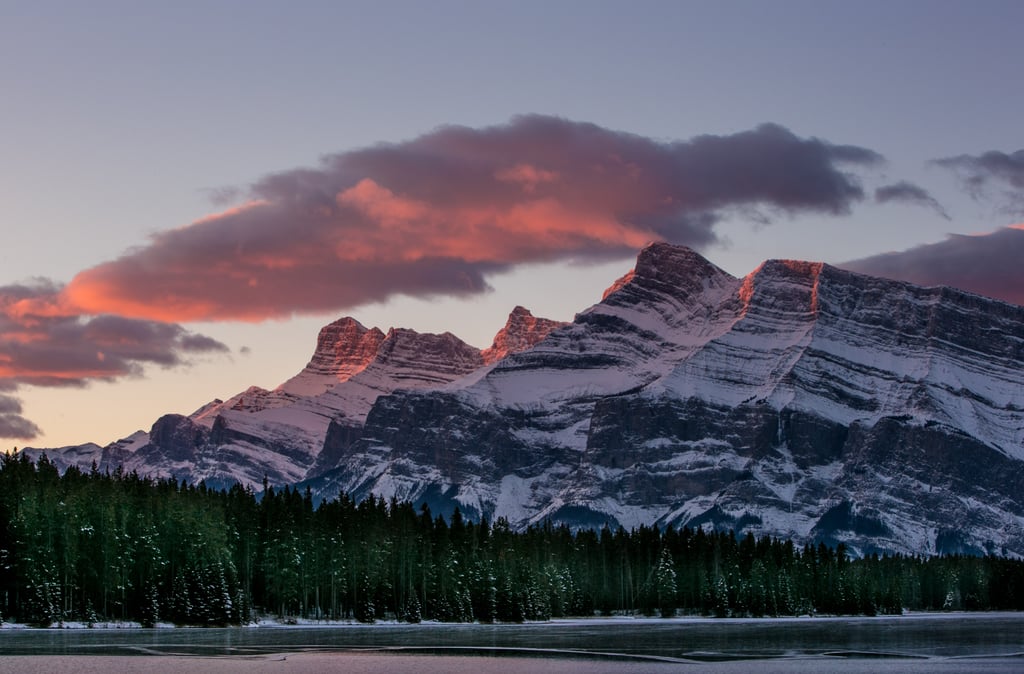 A sunrise in Canada's Alberta province reflected on the snowy mountains.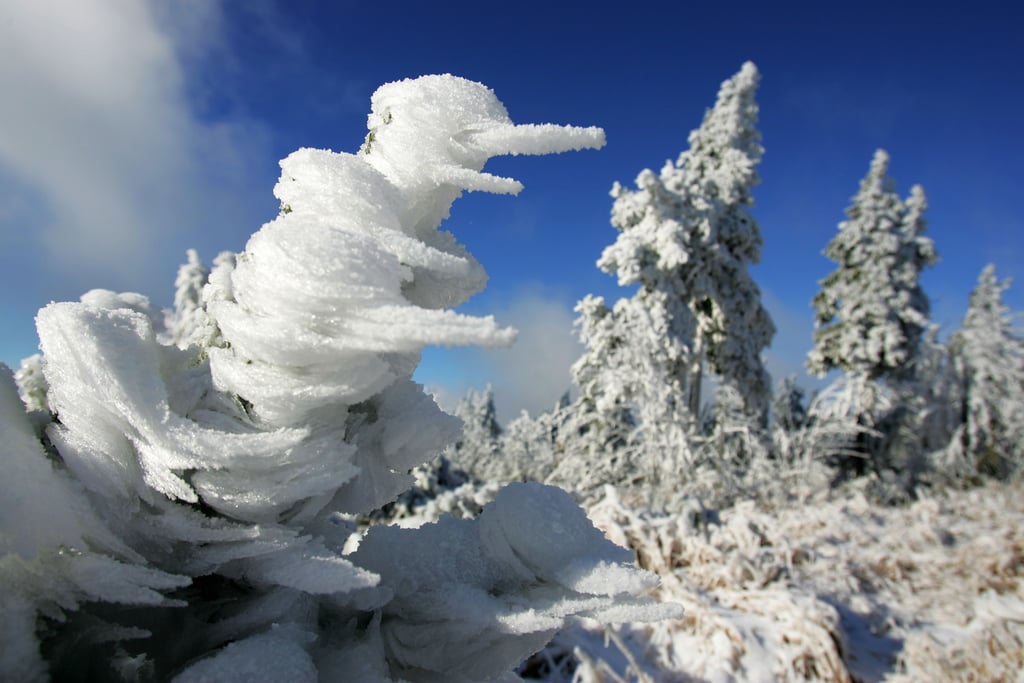 The first snow left trees covered in Klínovec, Czech Republic.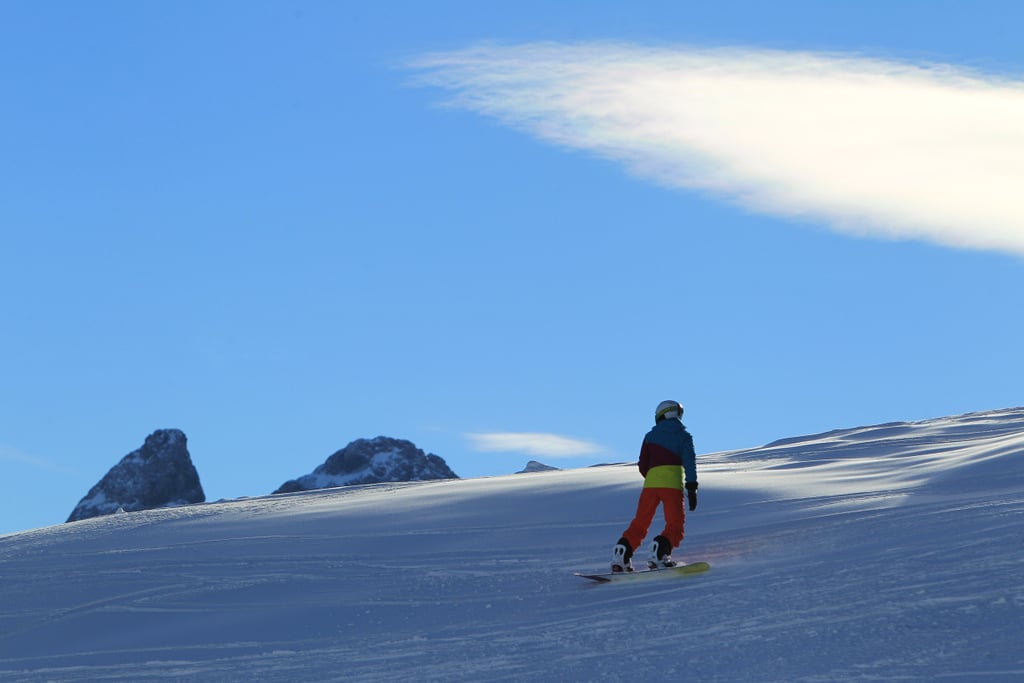 A snowboarder hit the slopes in southern Germany.
People gathered in the French Alps to enjoy the opening weekend at Val Thorens ski station.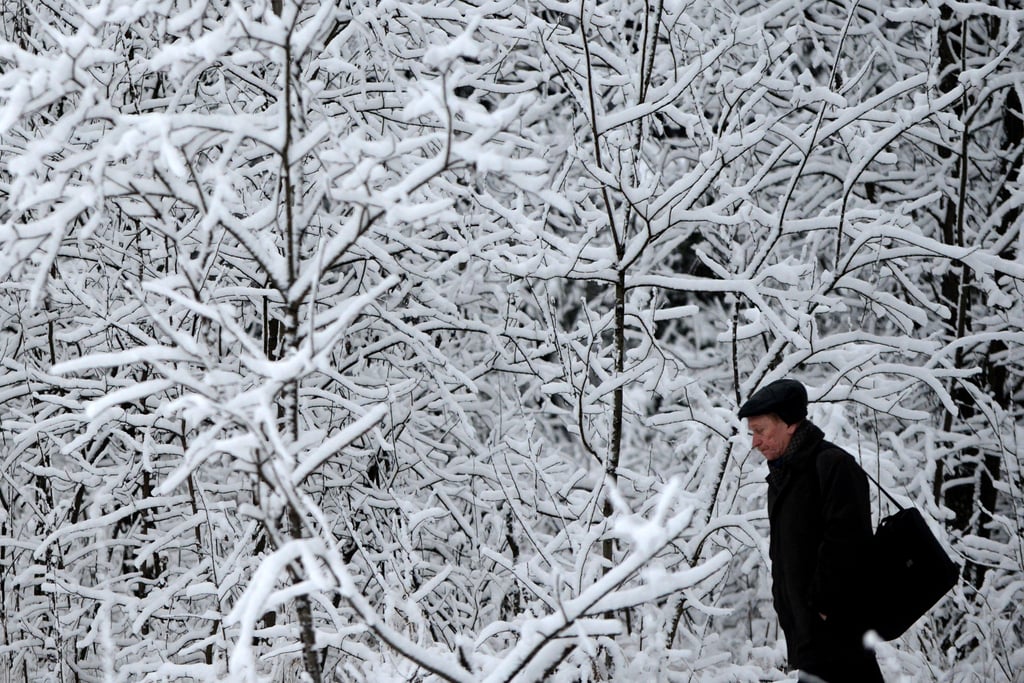 A man walked among snow-covered trees outside Moscow, Russia.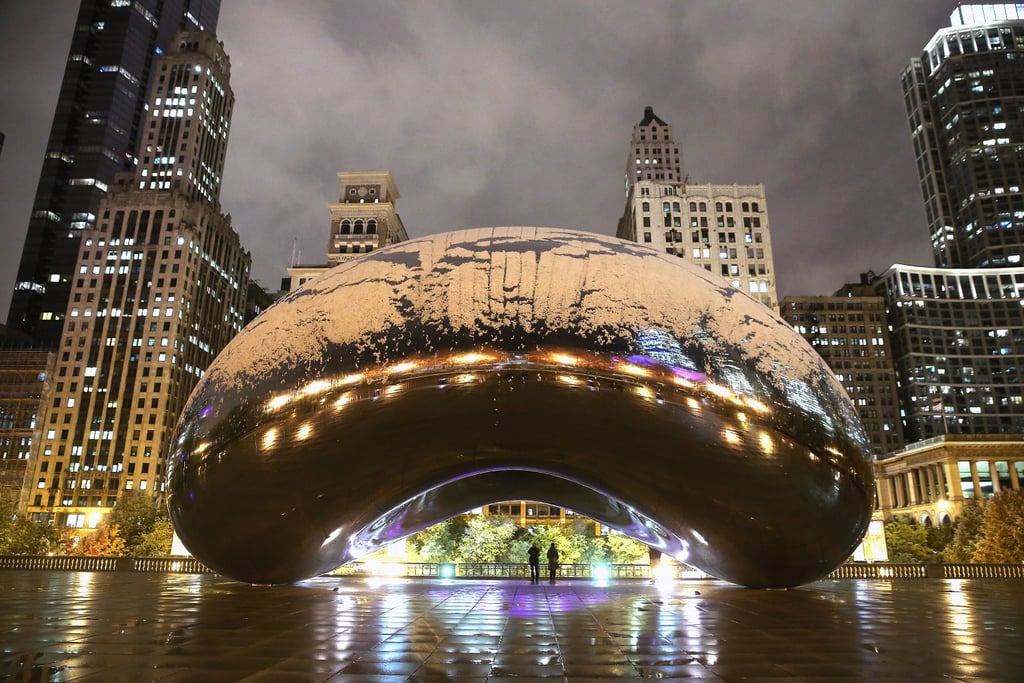 Chicago saw its first snow in early November, which left Cloud Gate — "The Bean" — covered in flakes.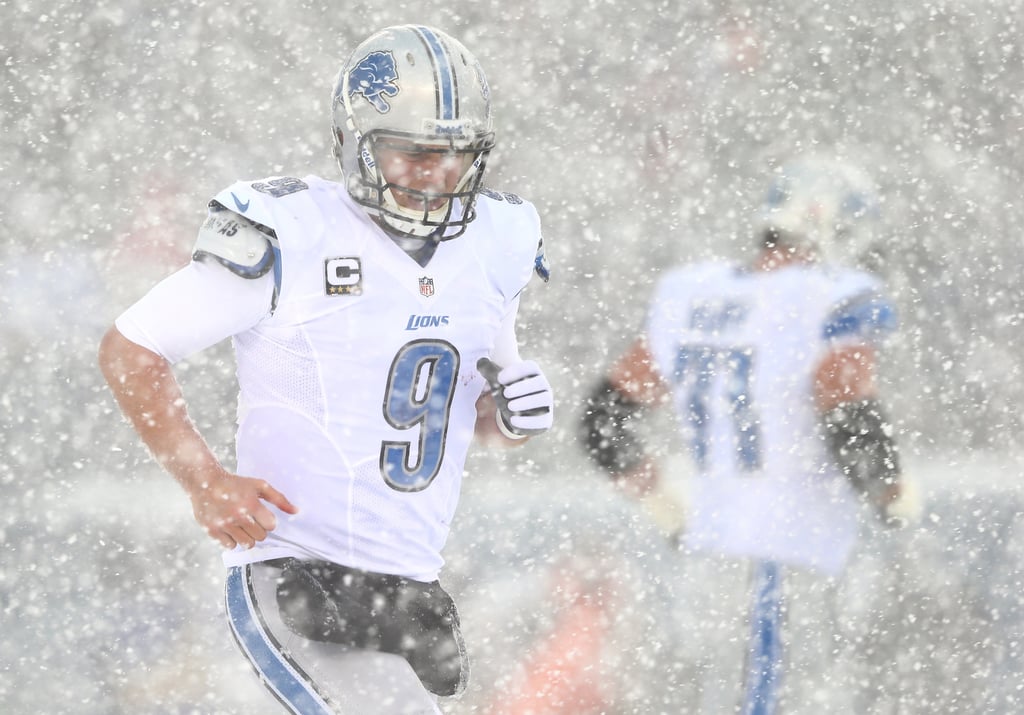 The Detroit Lions' Matthew Stafford ran through the snow during his team's game against the Philadelphia Eagles.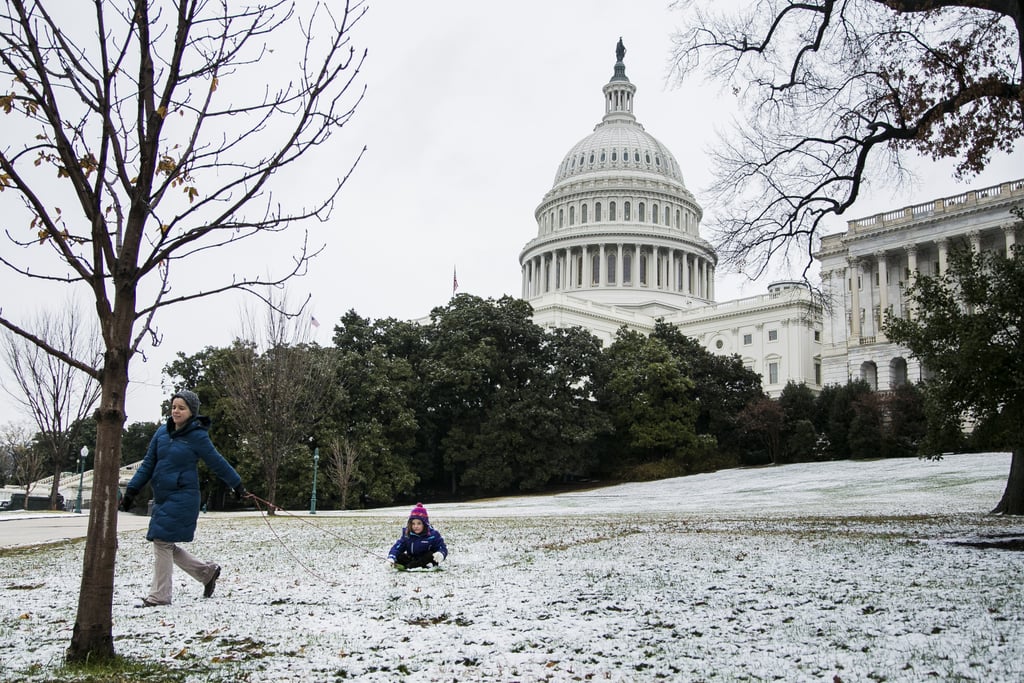 A woman pulled her daughter across snow-covered grass in Washington DC.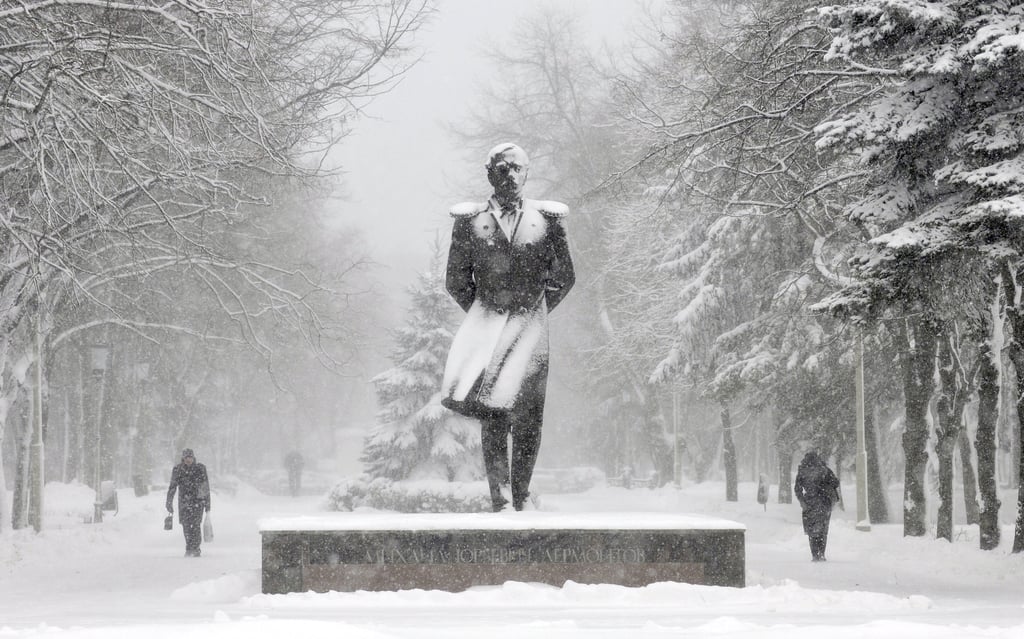 People in Stavropol, Russia, walked past a snow-covered monument to Russian poet Mikhail Lermontov.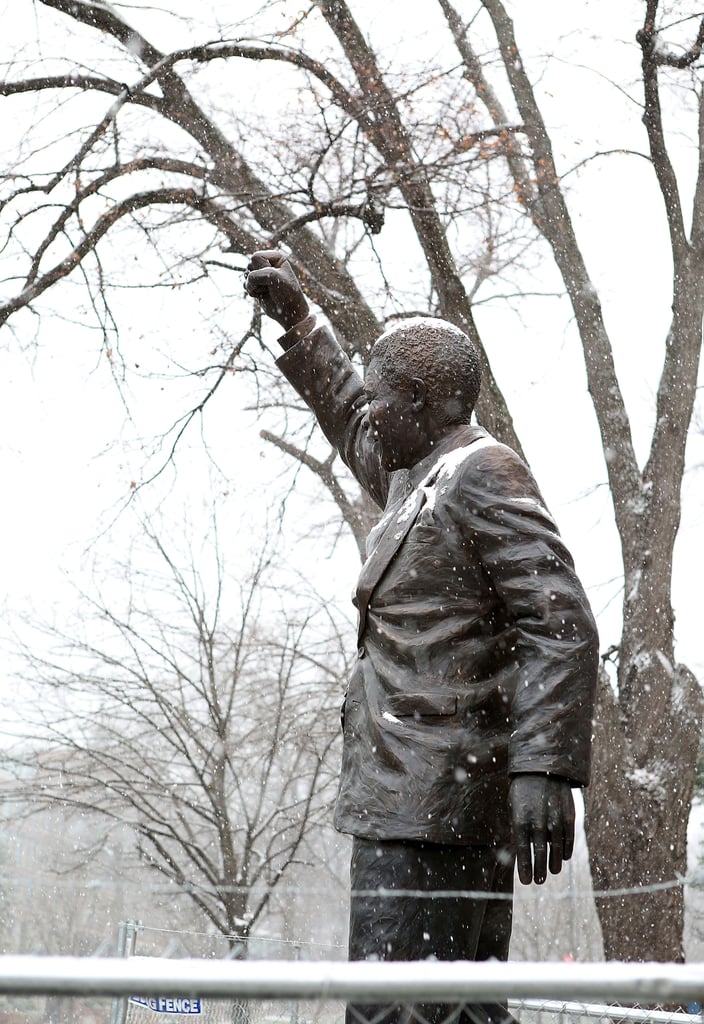 Snow fell on a Nelson Mandela statue outside the South African Embassy in Washington DC.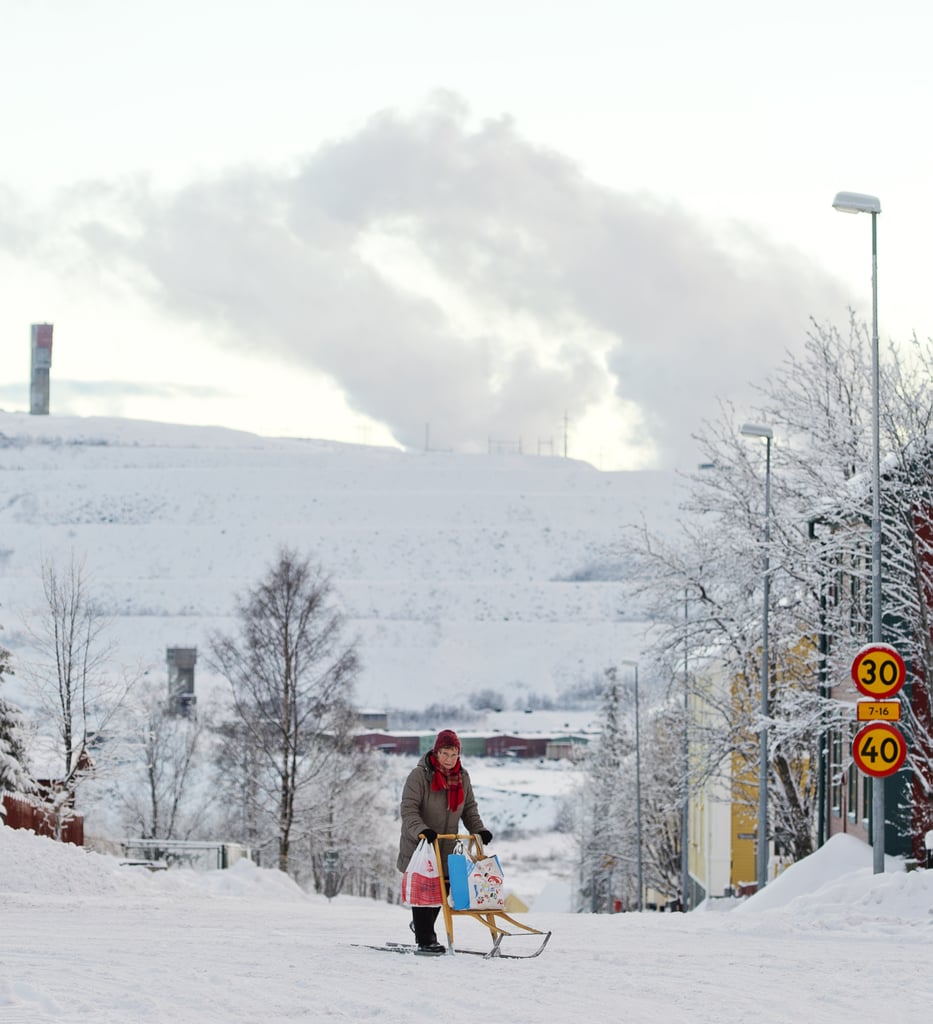 A woman rode her sled along a snowy road in Sweden.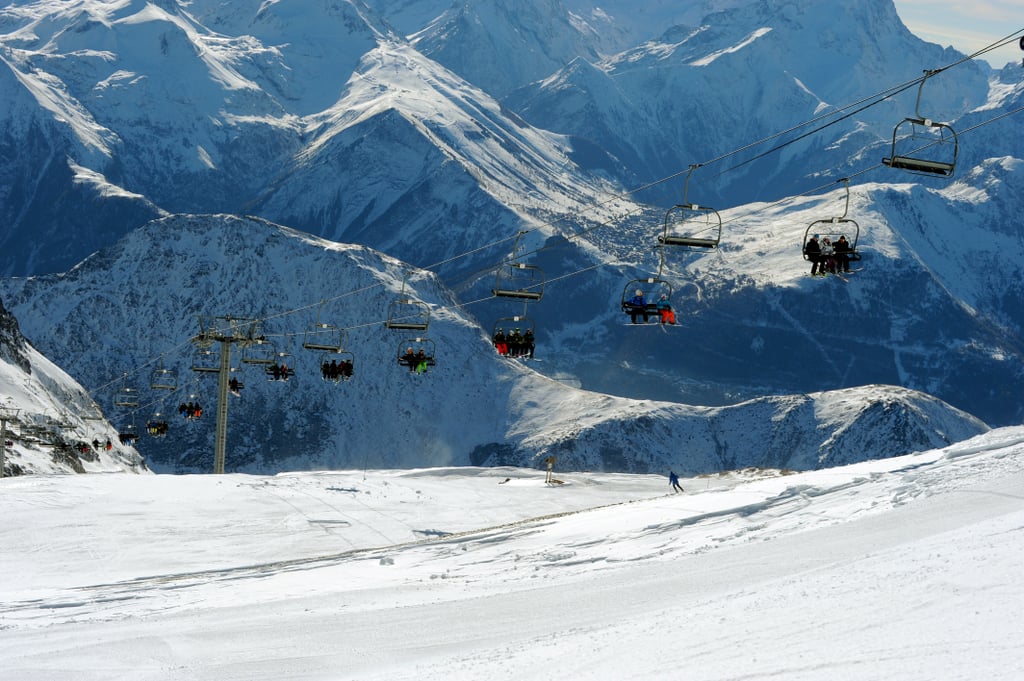 People enjoyed some skiing on the Sarenne glacier in the French Alps.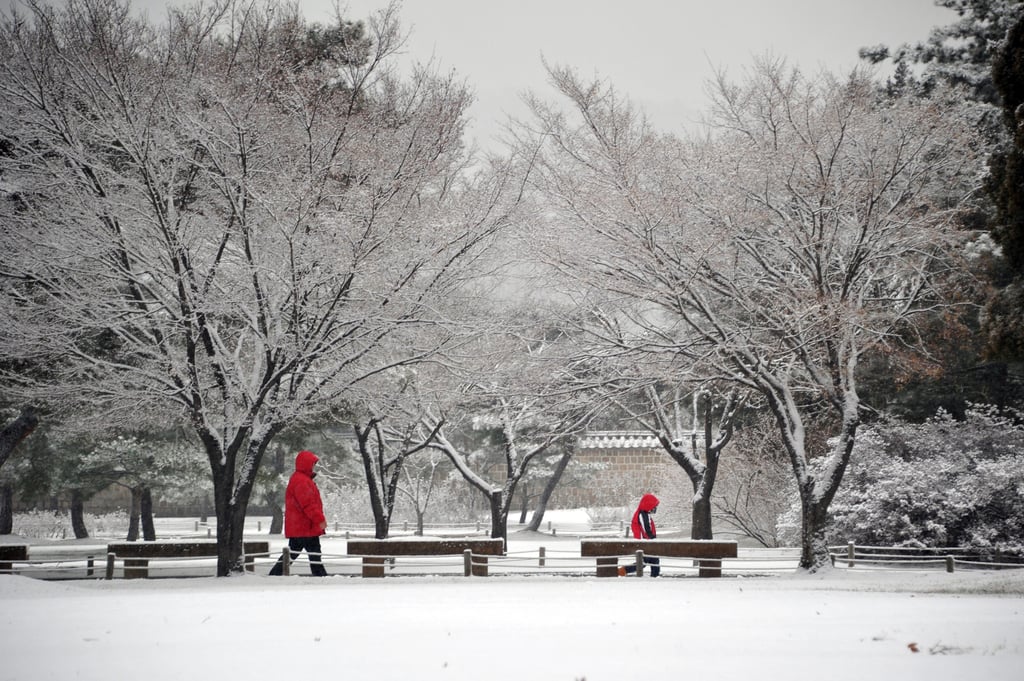 People in Seoul, South Korea, braved chilly weather following a heavy snowfall.
A snowstorm moved through Jerusalem, leaving the Dome of the Rock at the Al-Aqsa mosque covered with snow.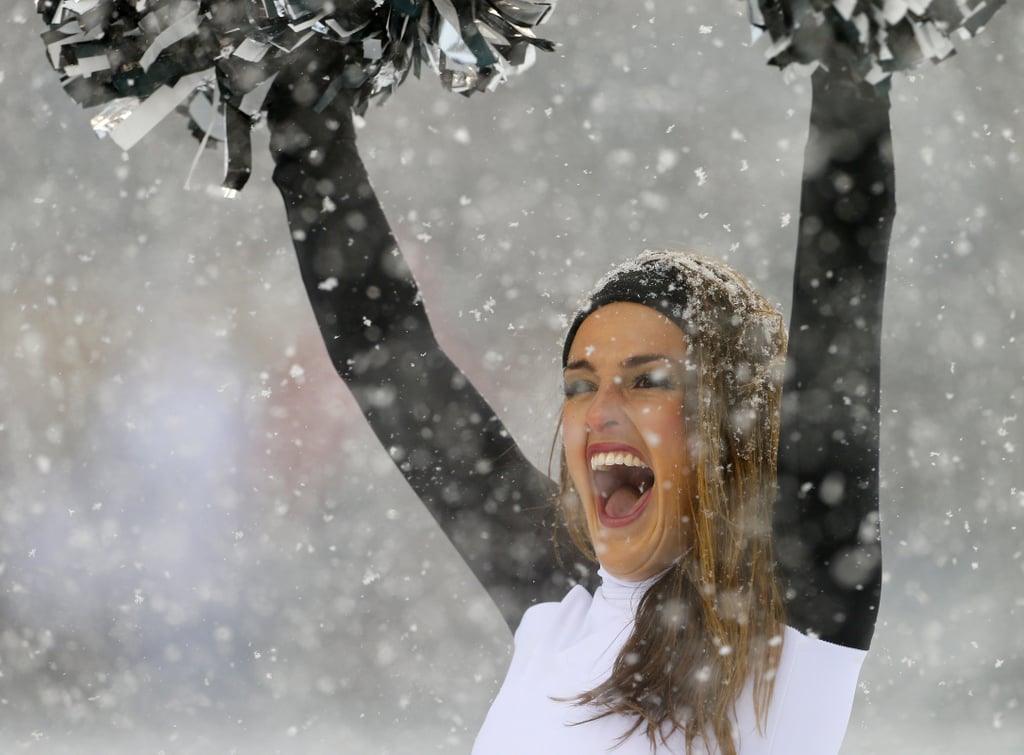 A Philadelphia Eagles cheerleader braved the snowy weather during the team's game against the Detroit Lions in Pennsylvania.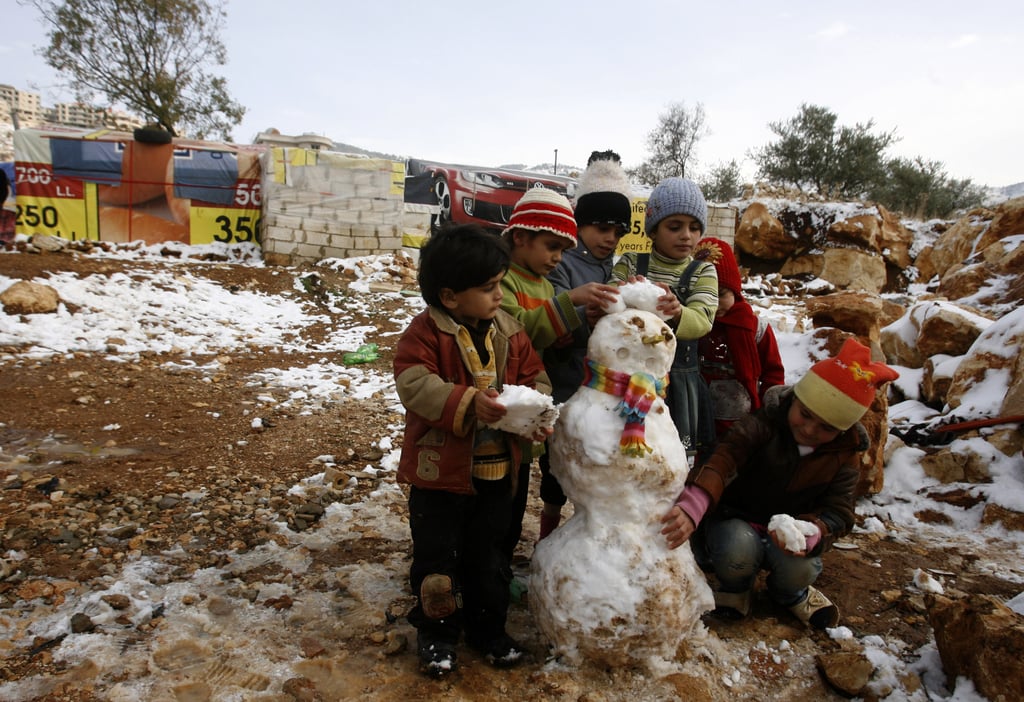 Young Syrian refugees built a small snowman in a makeshift refugee camp in the Bekaa Valley.
A man in Istanbul, Turkey, threw snowballs.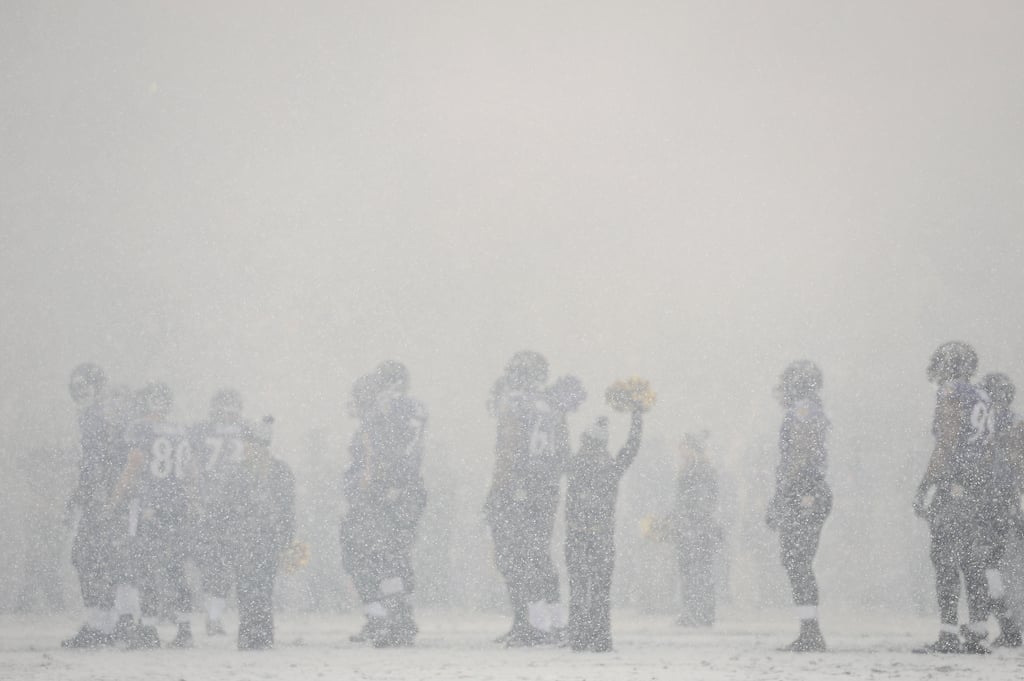 Heavy snow fell during a football game between the Baltimore Ravens and the Minnesota Vikings in Maryland.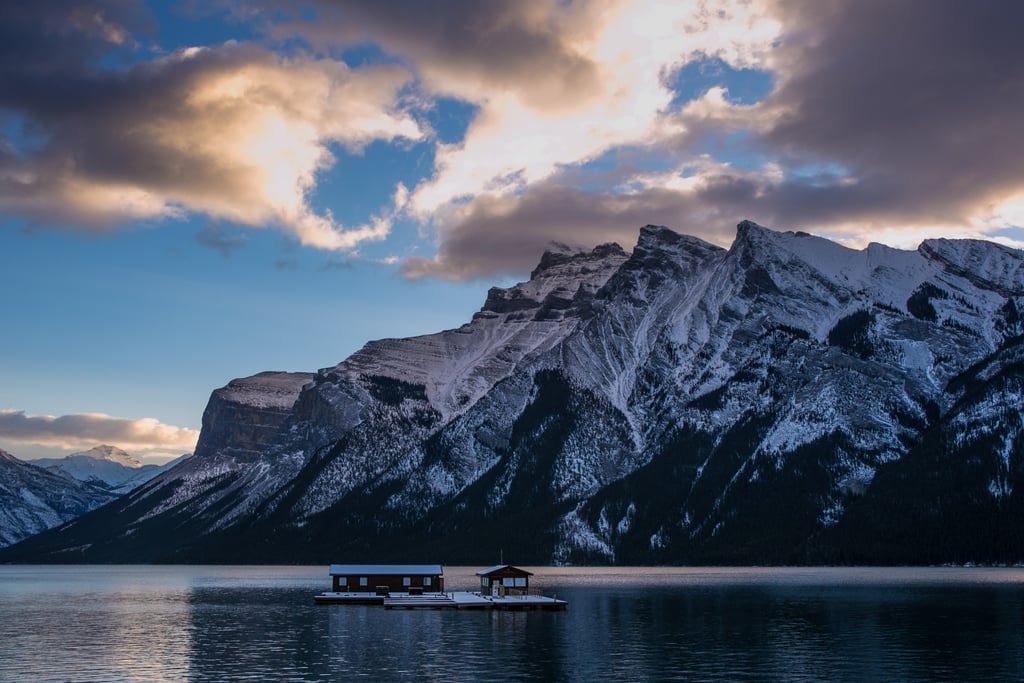 Winter came early in Banff Springs, Canada, which saw snowfall at the start of November.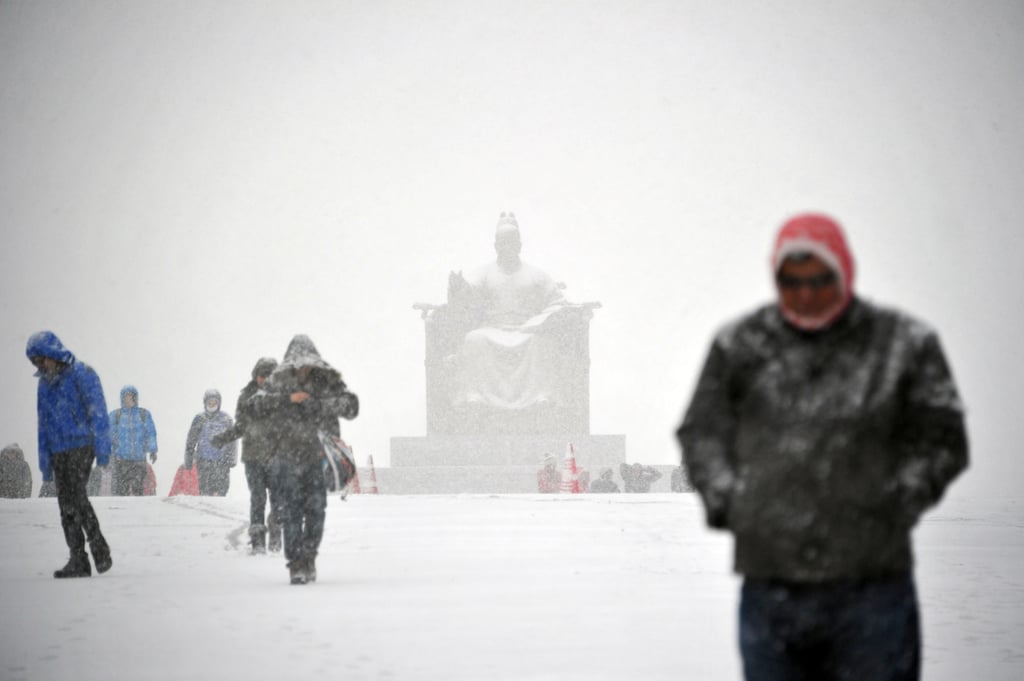 Seoul, South Korea, saw subzero temperatures and heavy snowstorms in mid-December.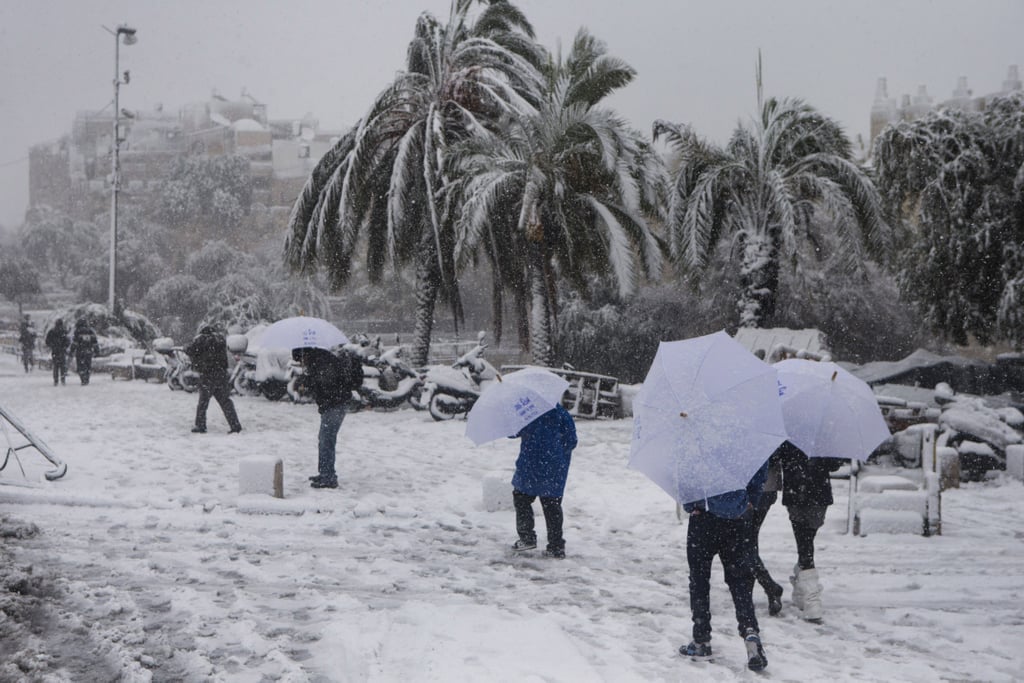 People carried umbrellas to walk through the snow near Damascus gate in Jerusalem.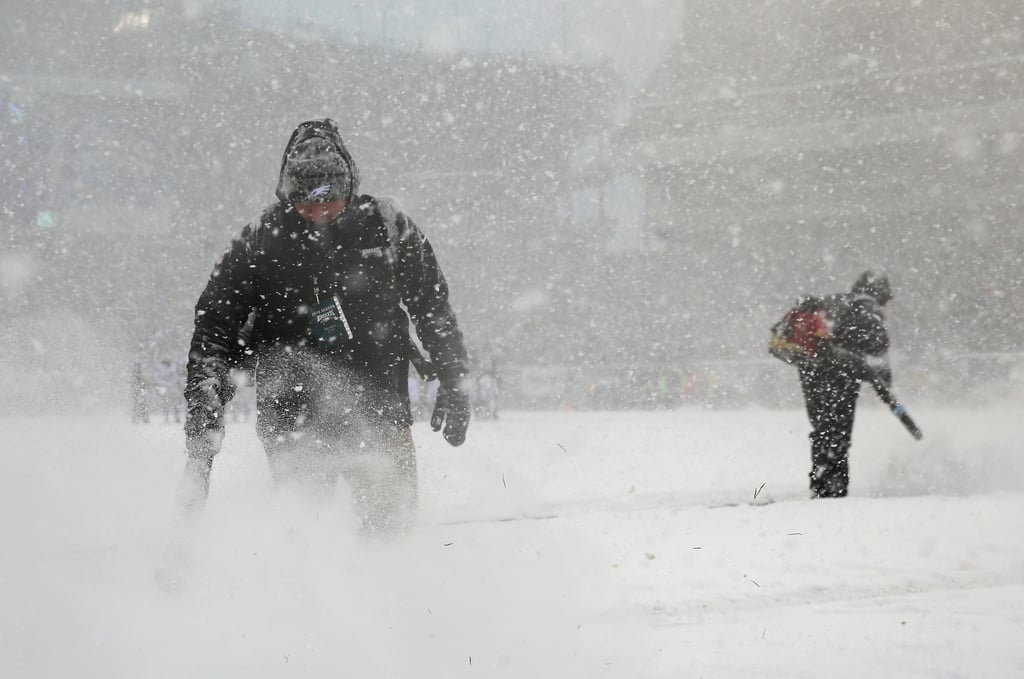 Stadium workers brought snowblowers onto the field to try to clear the lines during the game between the Philadelphia Eagles and the Detroit Lions in Pennsylvania.
A dog stood in the snow-covered streets on Cyprus, an island in the Mediterranean.