The 2014 Winter press tour for the Television Critics Association is almost a week in now, and some of our favorite stars showed up to answer questions about their exciting shows. Last Thursday, the Girls panel had a heated discussion about the amount of nudity on the show [1]; Matthew McConaughey [2] and Woody Harrelson chatted up True Detective; and Julia Roberts [3] explained why she transitioned to TV [4] for The Normal Heart. And that was just at HBO!
Throughout the week, we saw Justified star Timothy Olyphant goof off before the show announced it will end after next season [5] and got news that Joseph Gordon-Levitt's new Pivot show HITRECORD on TV was renewed [6] before it even premiered. The 24 cast reunited [7] to talk about 24: Live Another Day, and Harry Connick Jr. took his spot [8] alongside American Idol judges Jennifer Lopez [9] and Keith Urban [10]. We also got scoop on The Americans [11] season two with Keri Russell [12] and Matthew Rhys, and so much more.
Scroll down to see all the stars at the 2014 Winter TCA so far!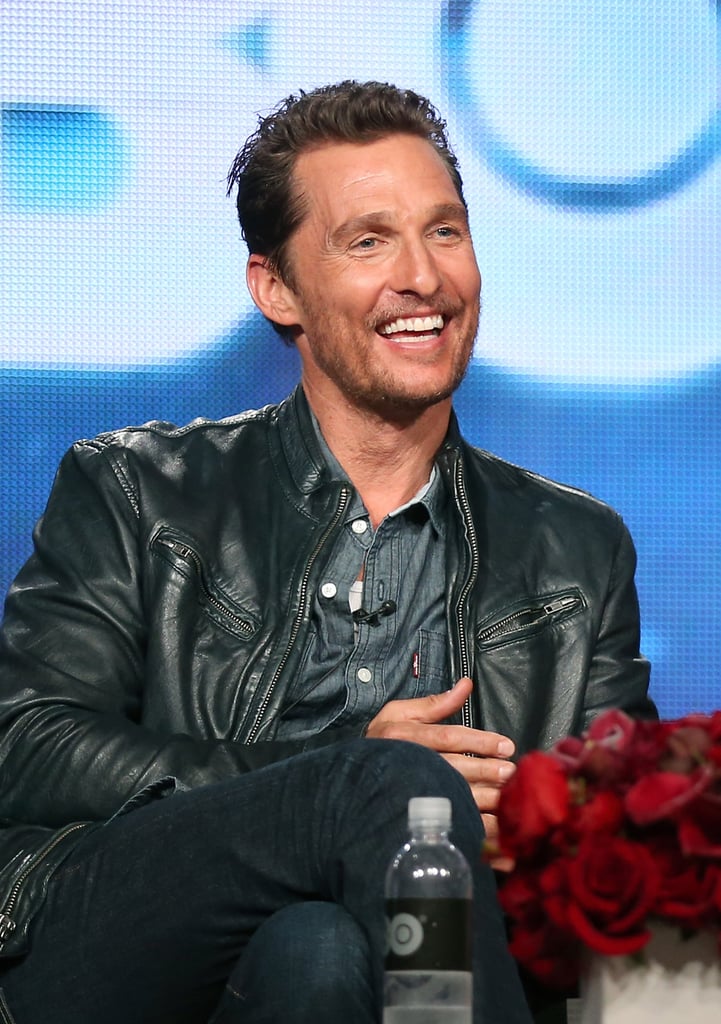 Matthew McConaughey [13] beamed during his panel.
Amy Poehler [14] spoke at the Broad City panel for Comedy Central with star Ilana Glazer.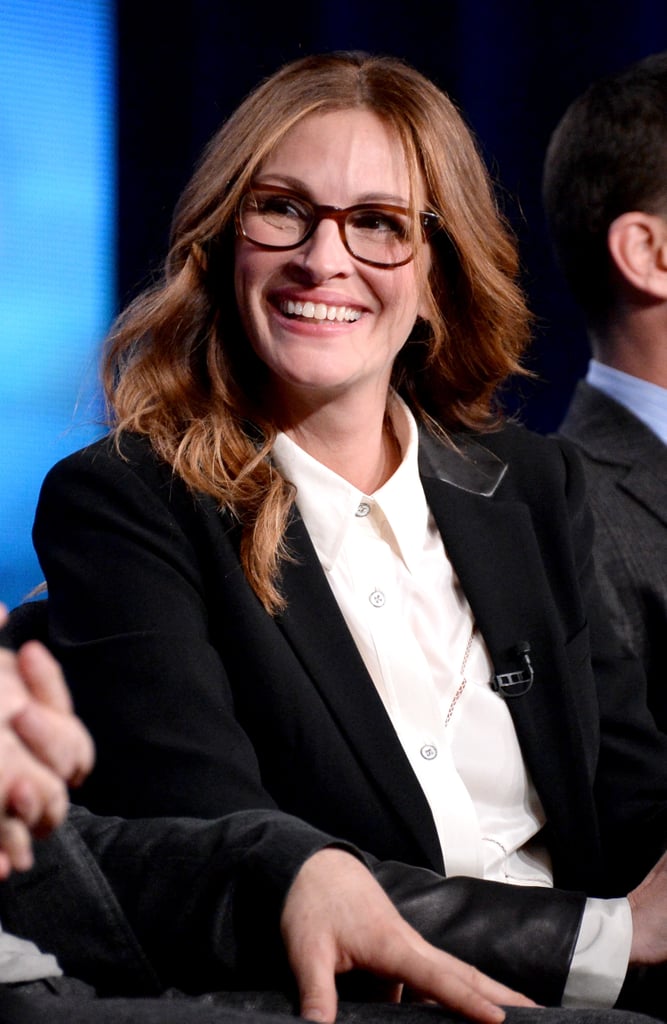 Julia Roberts [15] gave a smirk while on stage for a panel.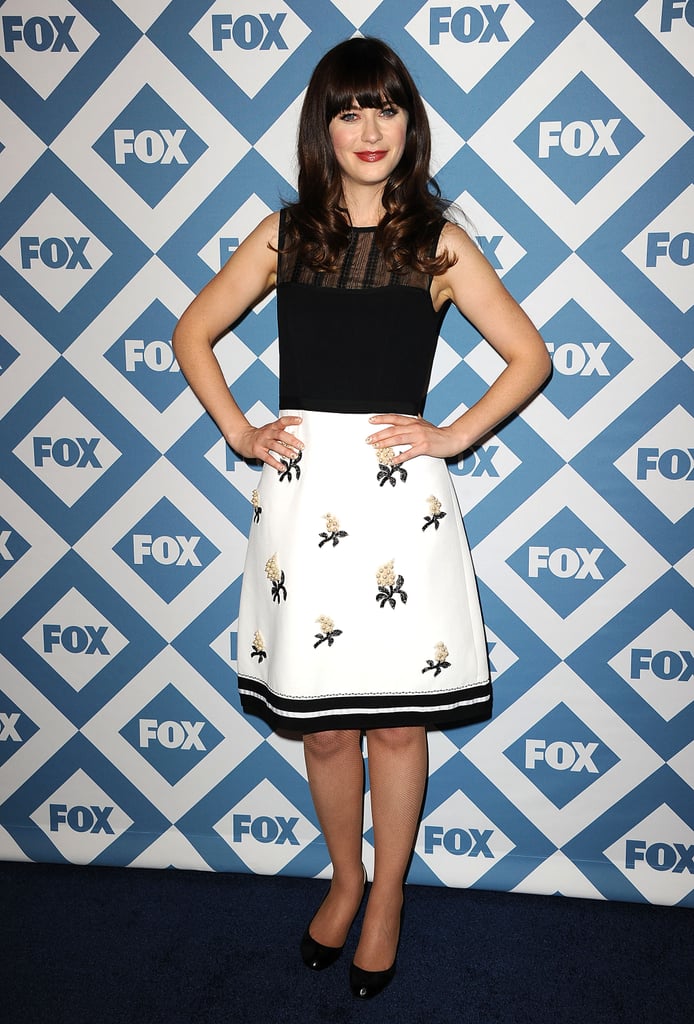 Zooey Deschanel [16] rocked a fun outfit.
Allison Williams practically glowed on stage.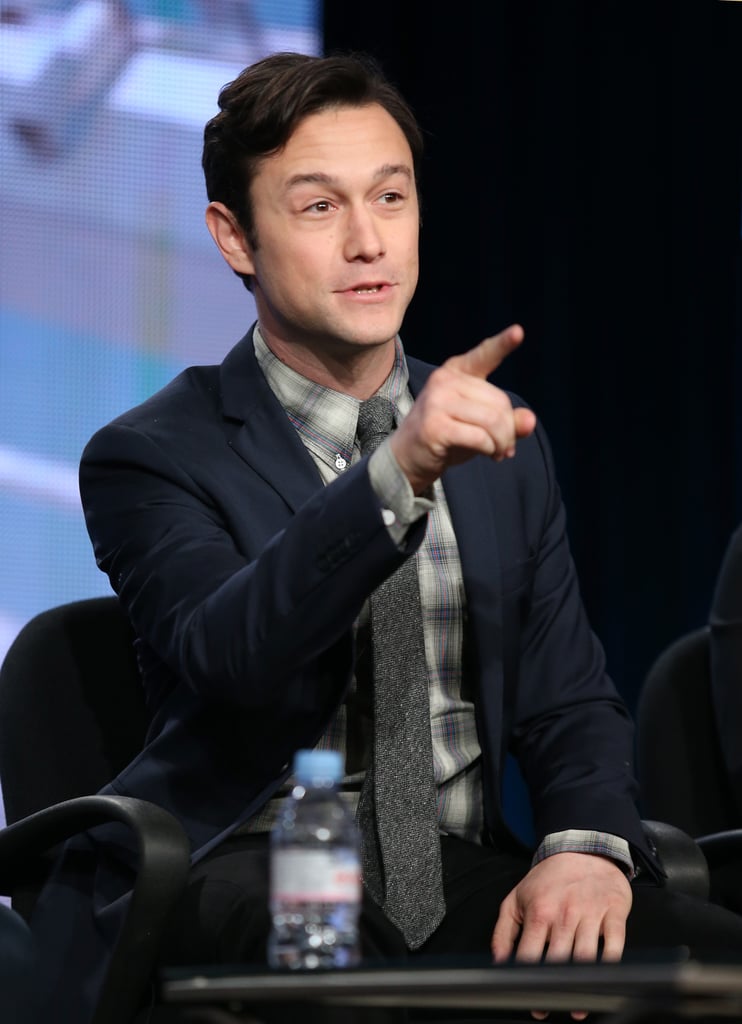 Joseph Gordon-Levitt made a pointed comment.
The new American Idol judges laughed together.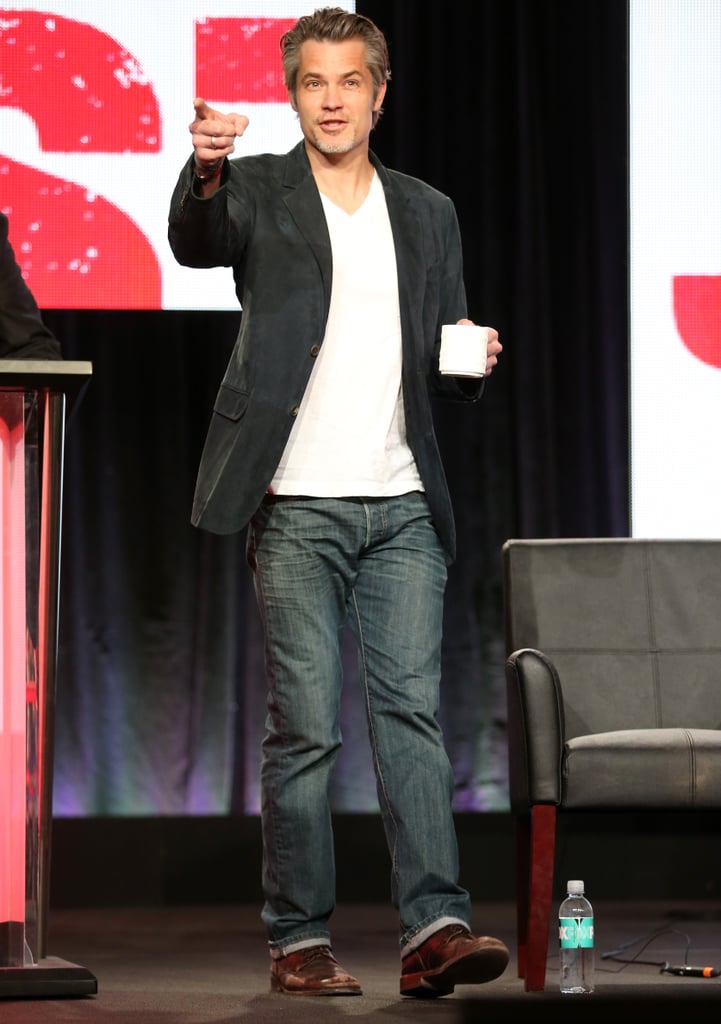 Justified star Timothy Olyphant had fun with the critics.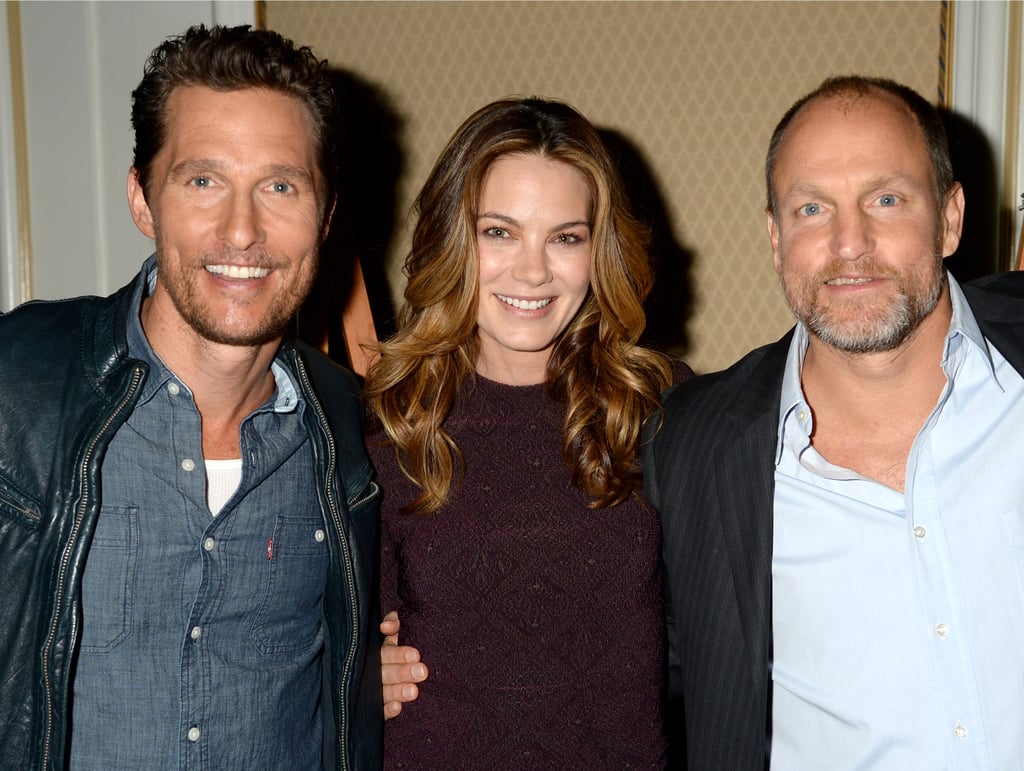 Matthew McConaughey [17] posed with Michelle Monaghan and Woody Harrelson.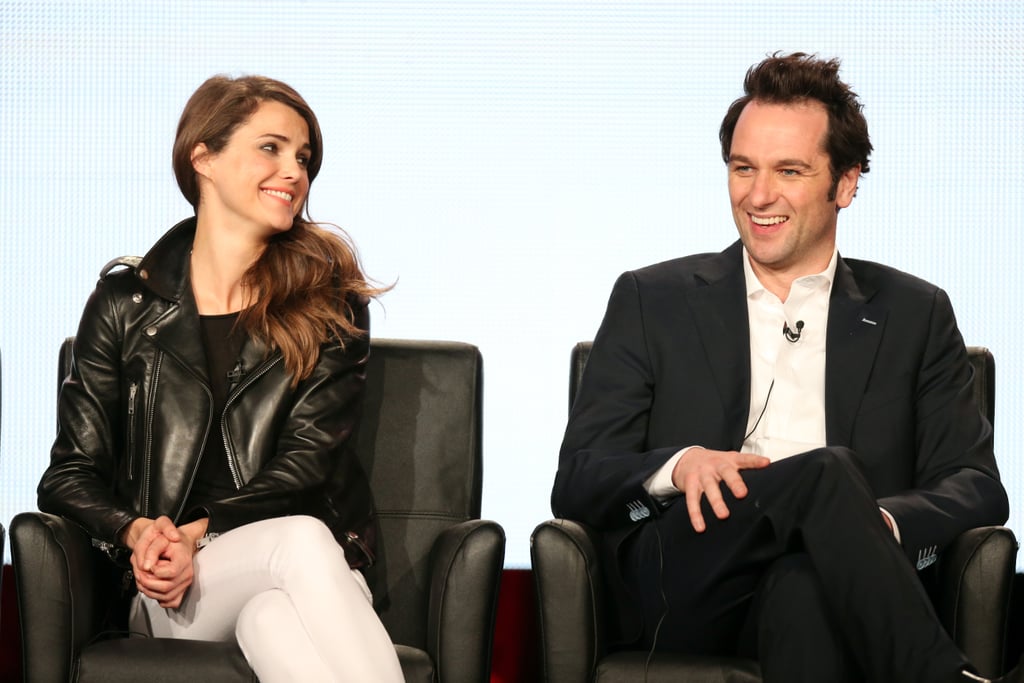 Keri Russell [18] and Matthew Rhys talked about The Americans.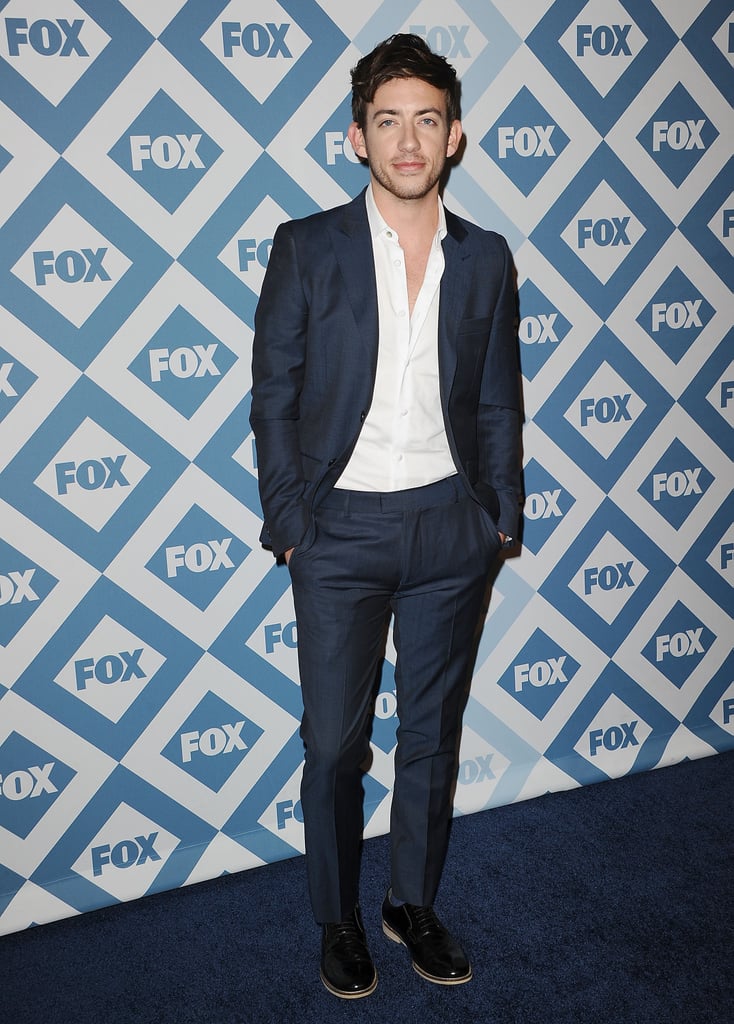 Glee's Kevin McHale [19] suited up.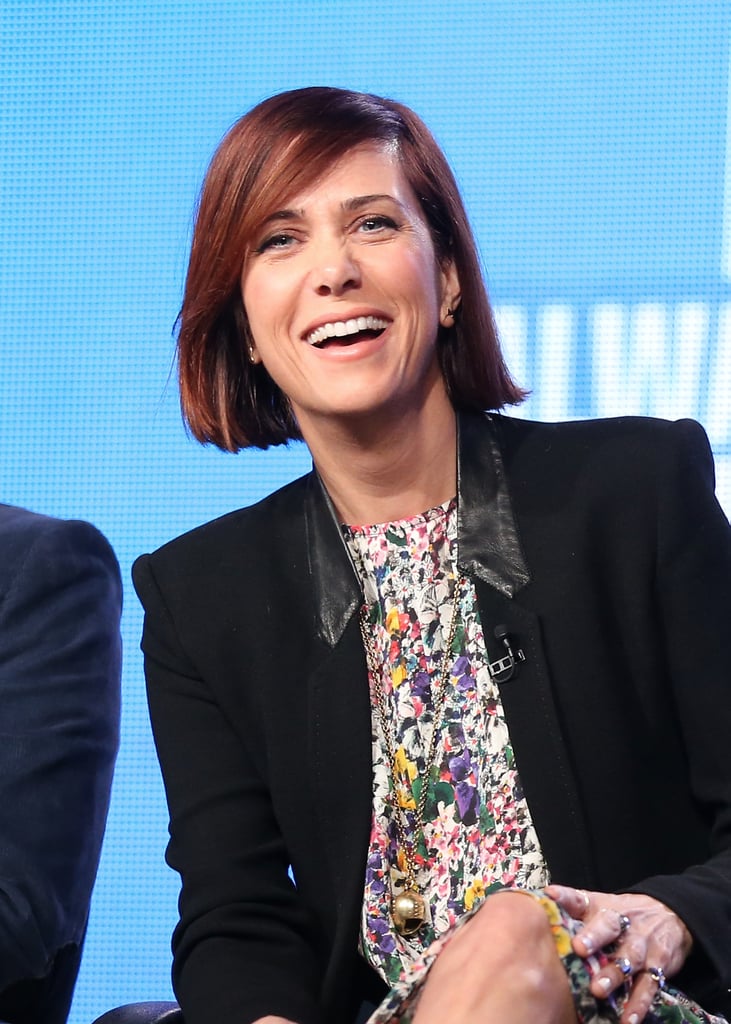 Kristen Wiig was all smiles on stage.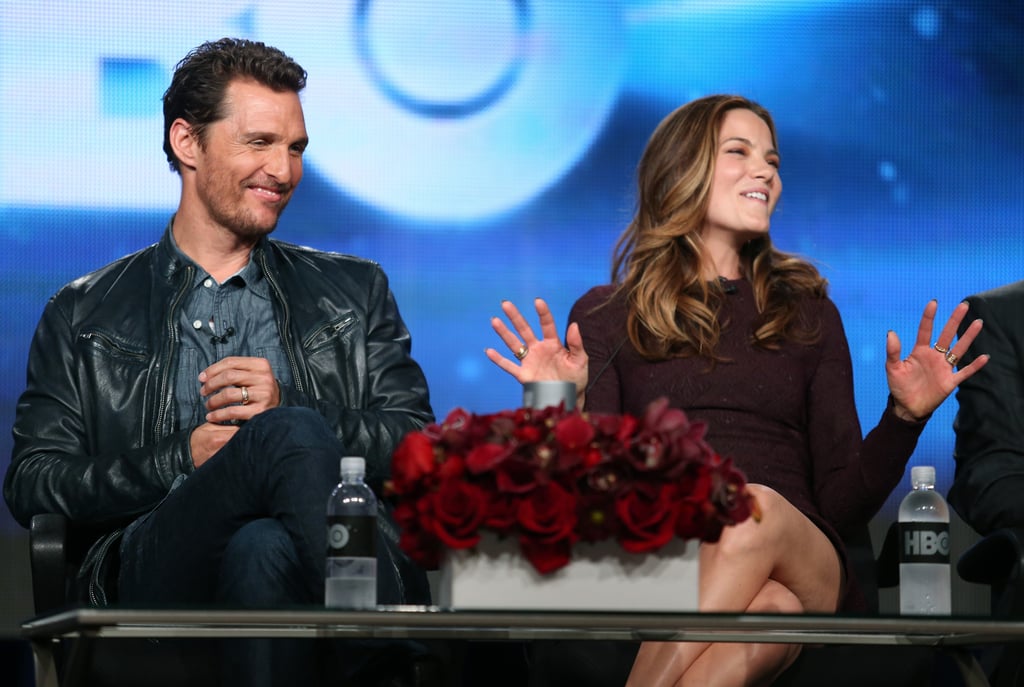 Matthew McConaughey [20] and Michelle Monaghan got animated together.
James Van Der Beek [21] showed off his signature smile.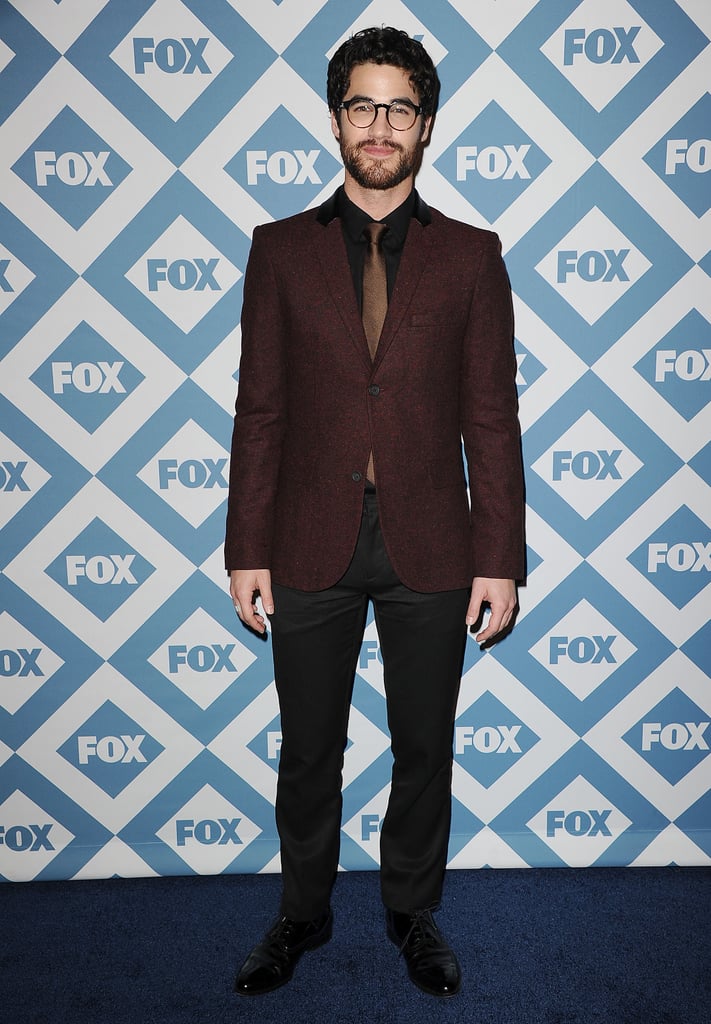 Bearded Glee star Darren Criss wore glasses to the Fox party.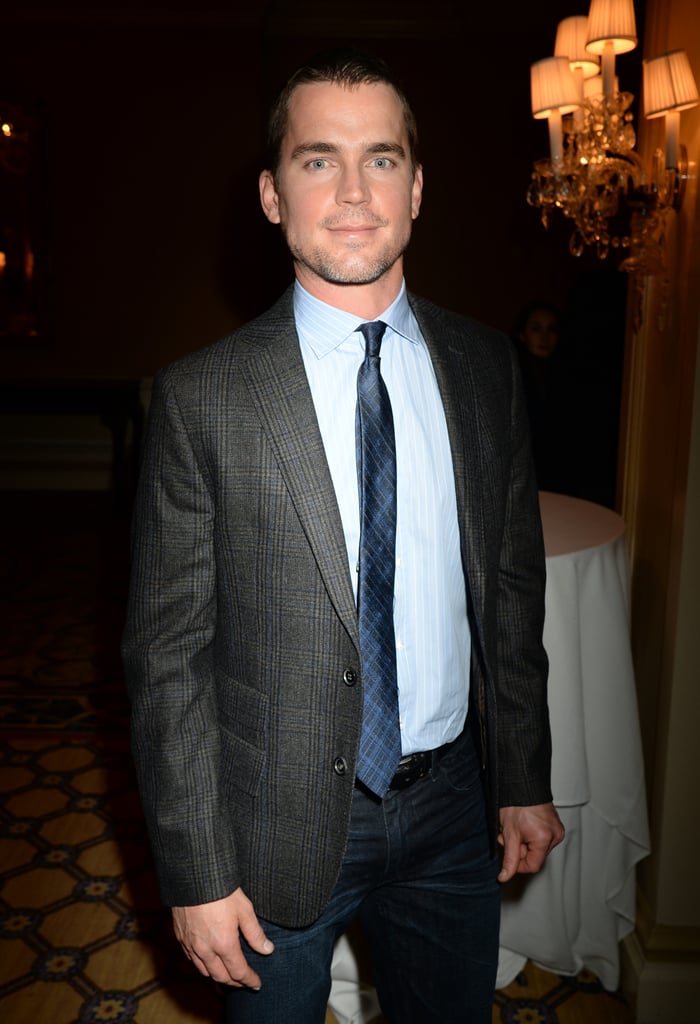 Matthew Bomer and his blue eyes arrived at the 2014 Winter TCA.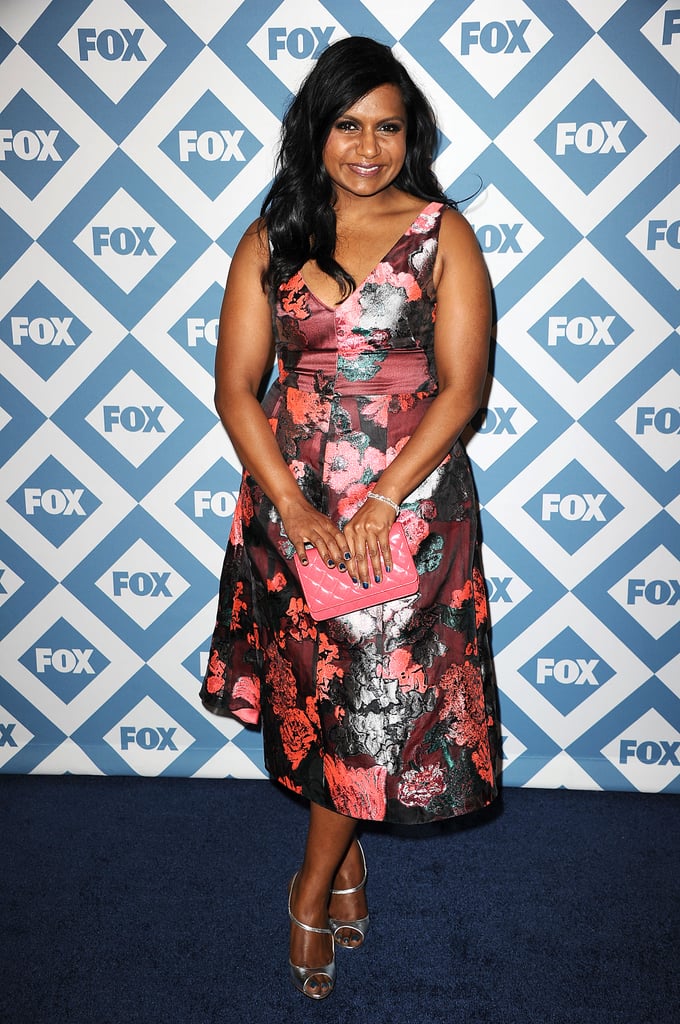 Mindy Kaling was pretty in pink.
Justin Theroux opted for an all-black ensemble.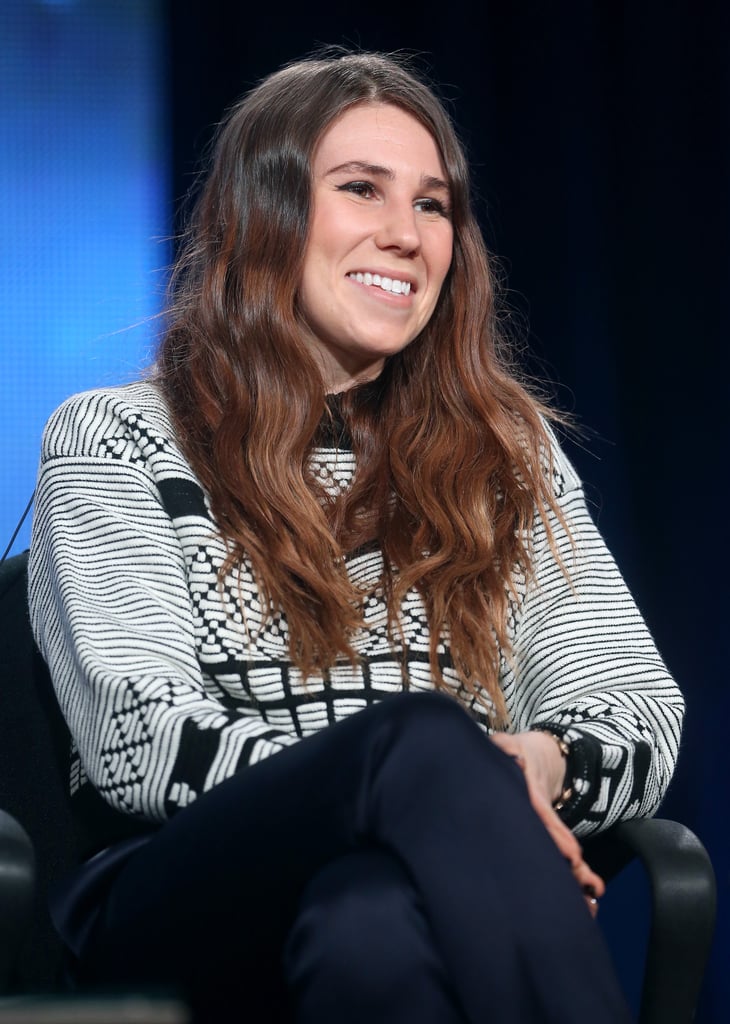 Zosia Mamet participated in the panel for Girls.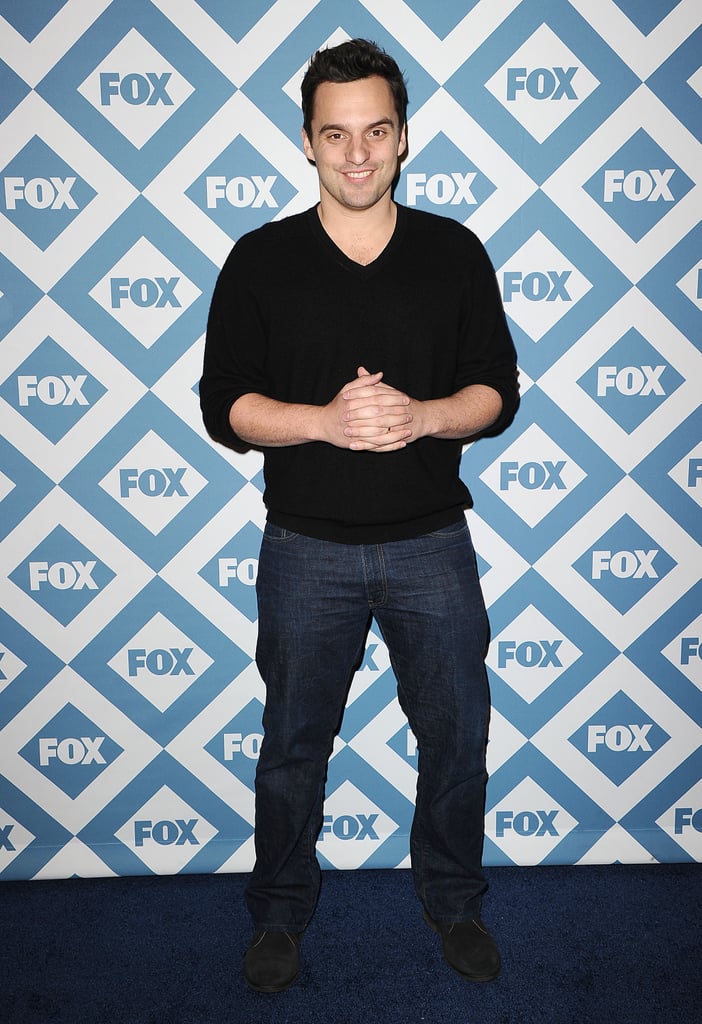 Jake Johnson went casual.
Tatiana Maslany stunned during an Orphan Black panel.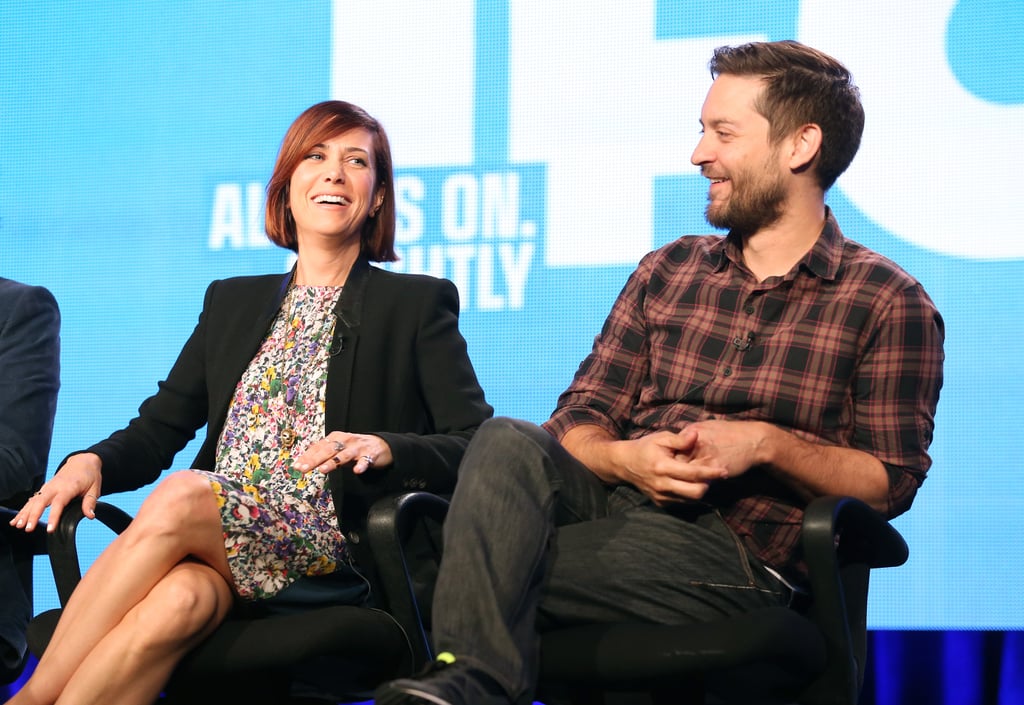 Kristen Wiig and Tobey Maguire [22] shared smiles.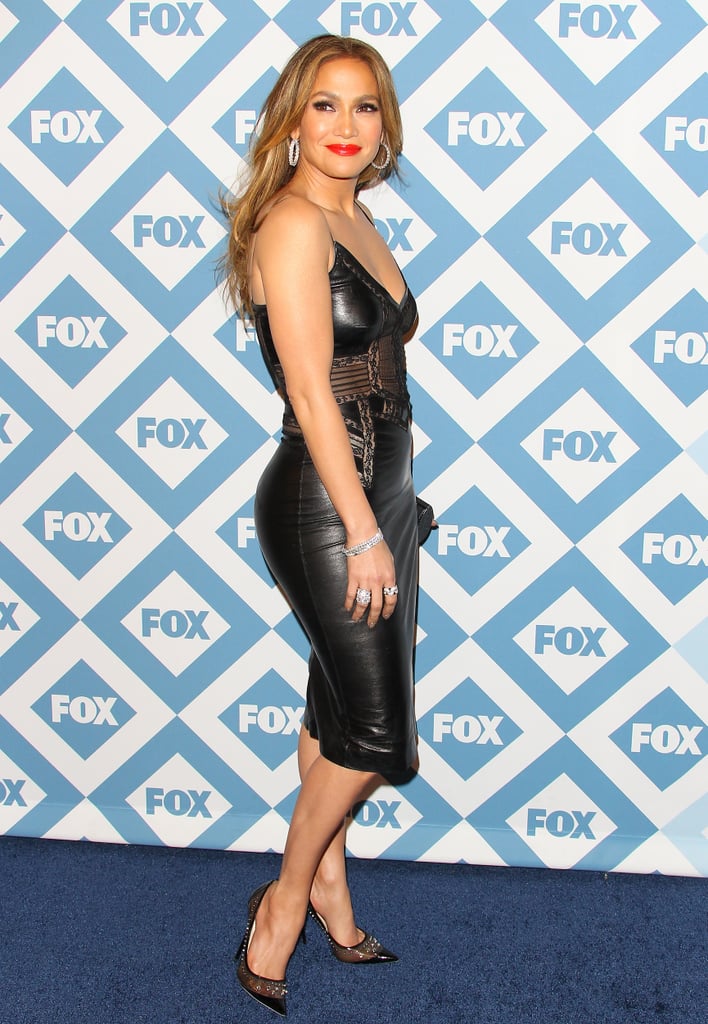 Jennifer Lopez [23] stunned at the Fox All-Star Party.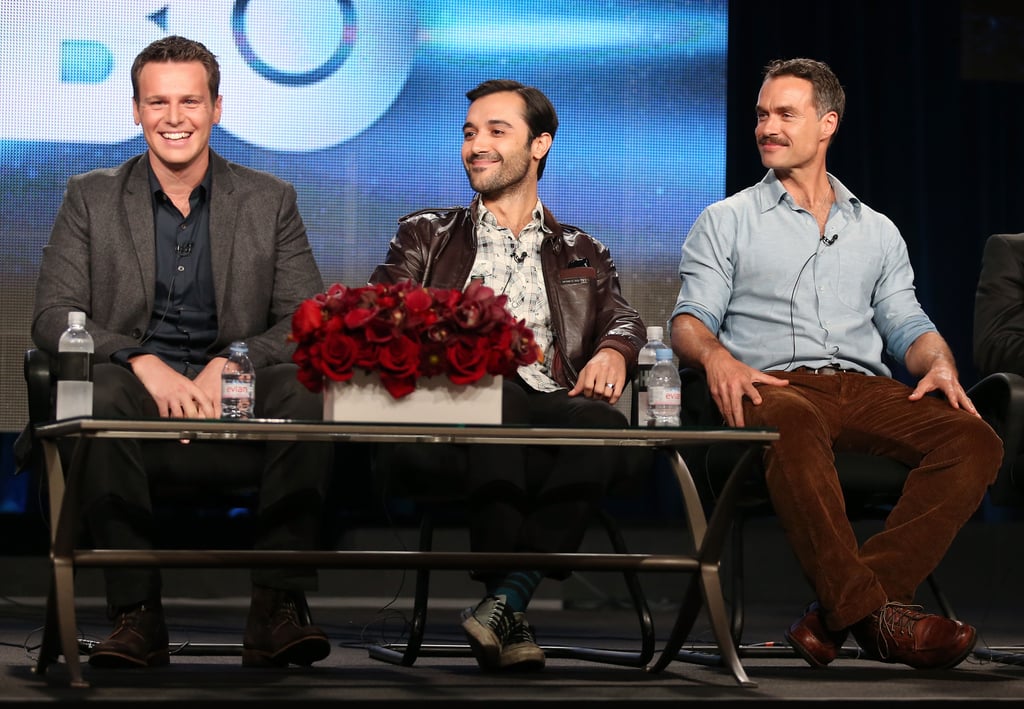 Jonathan Groff sat down with his costars from HBO's new show Looking.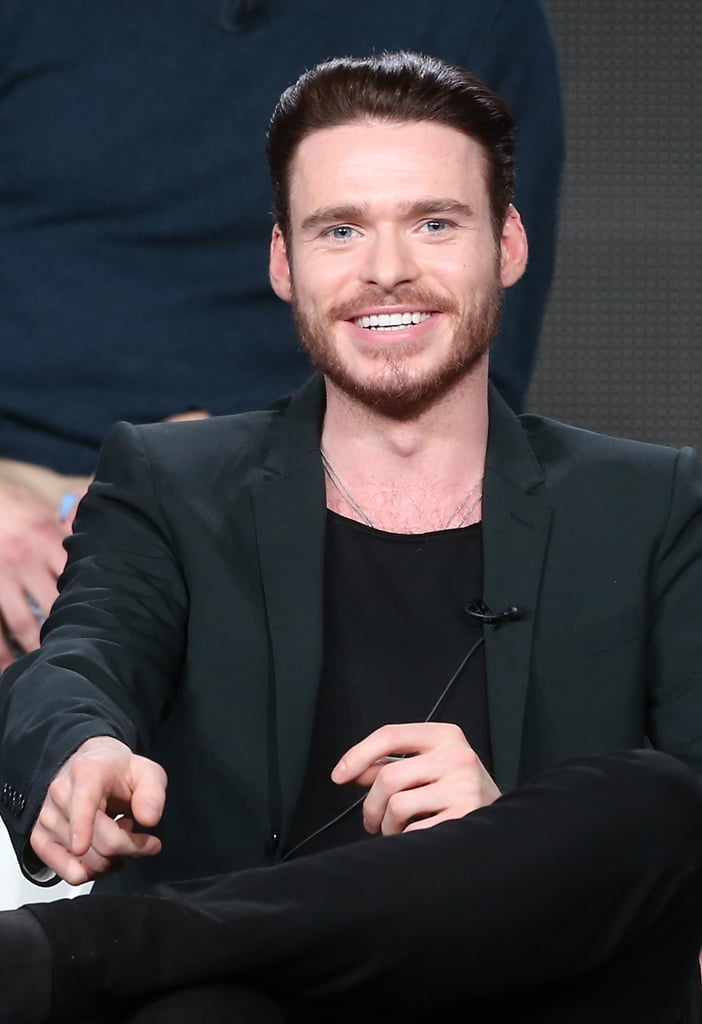 Game of Thrones' Richard Madden showed up at the 2014 Winter TCA.
Taye Diggs [24] looked dapper in a hat.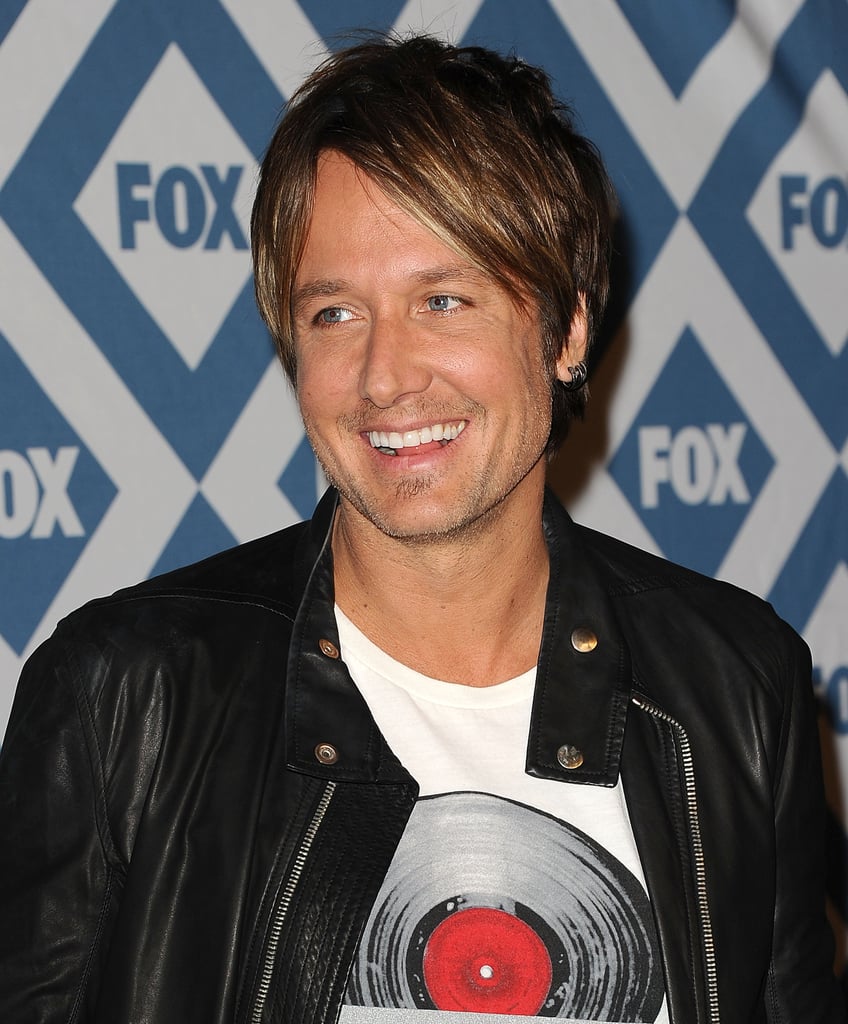 Keith Urban [25] flashed a smile.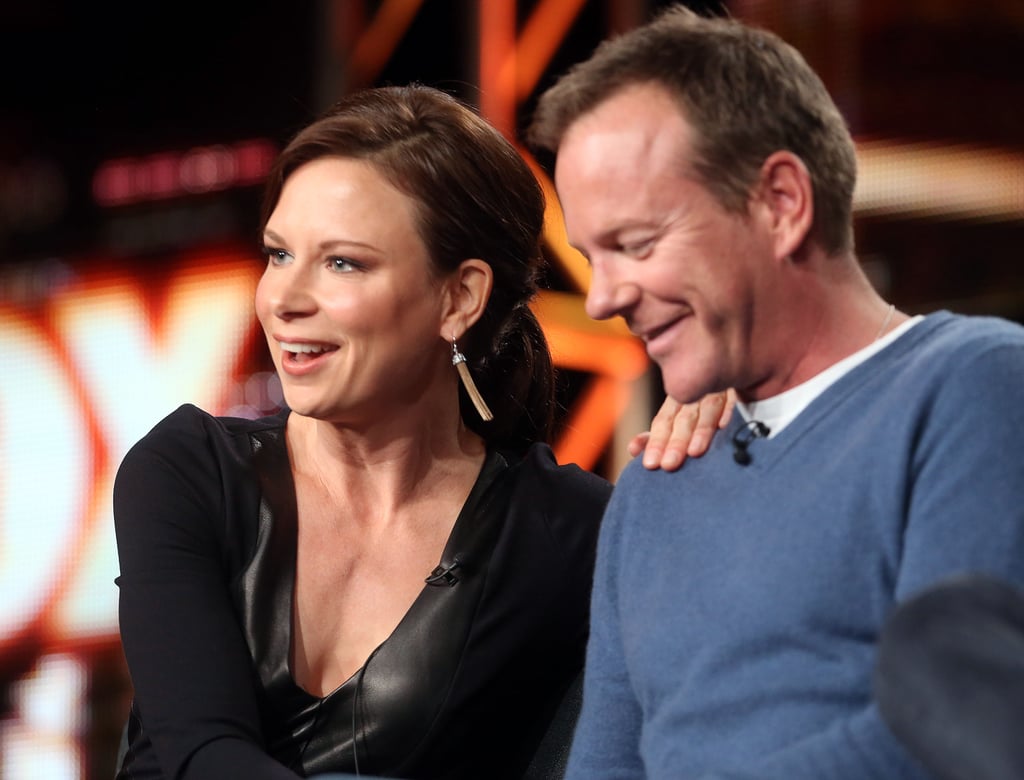 Kiefer Sutherland [26] and Mary Lynn Rajskub reunited for a 24: Live Another Day.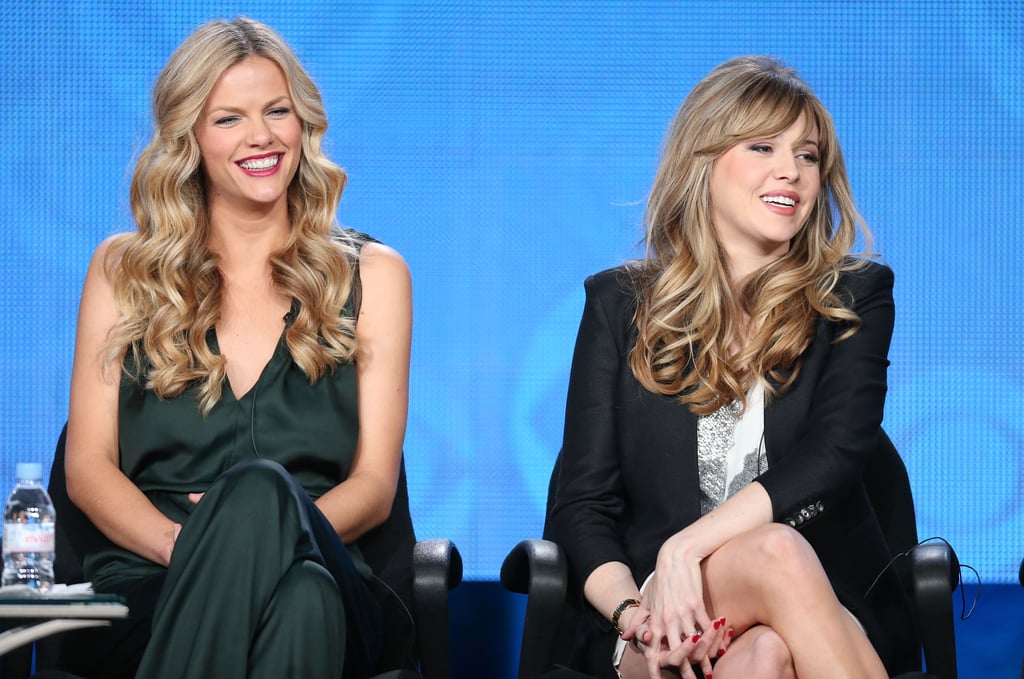 Friends With Better Lives stars Brooklyn Decker and Majandra Delfino smiled.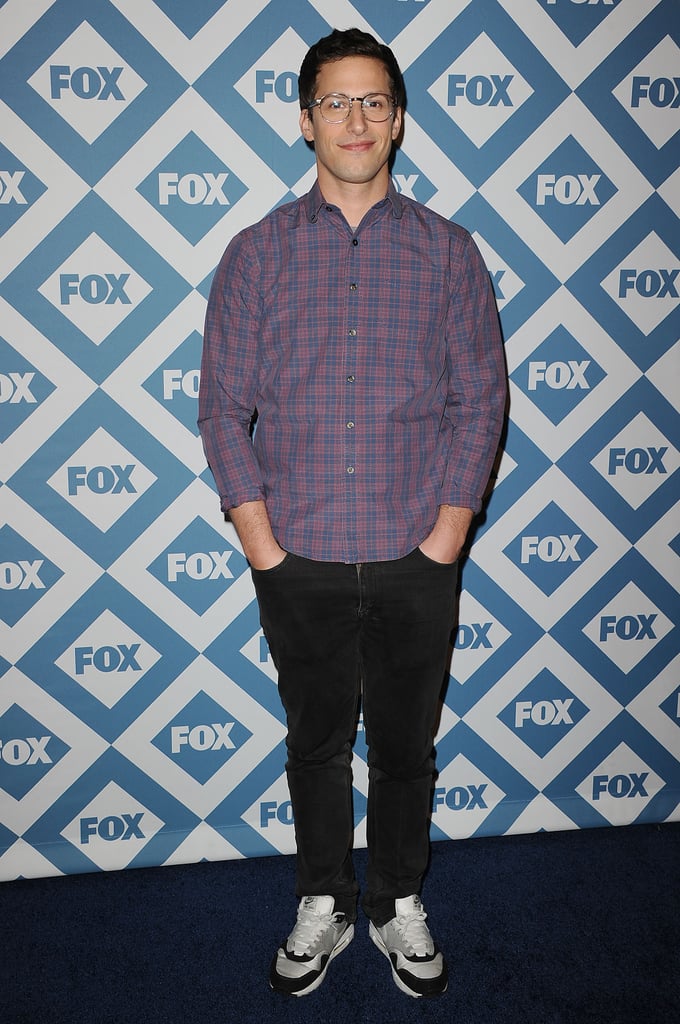 Golden Globe-winning Brooklyn Nine-Nine star Andy Samberg [27] was mad for plaid.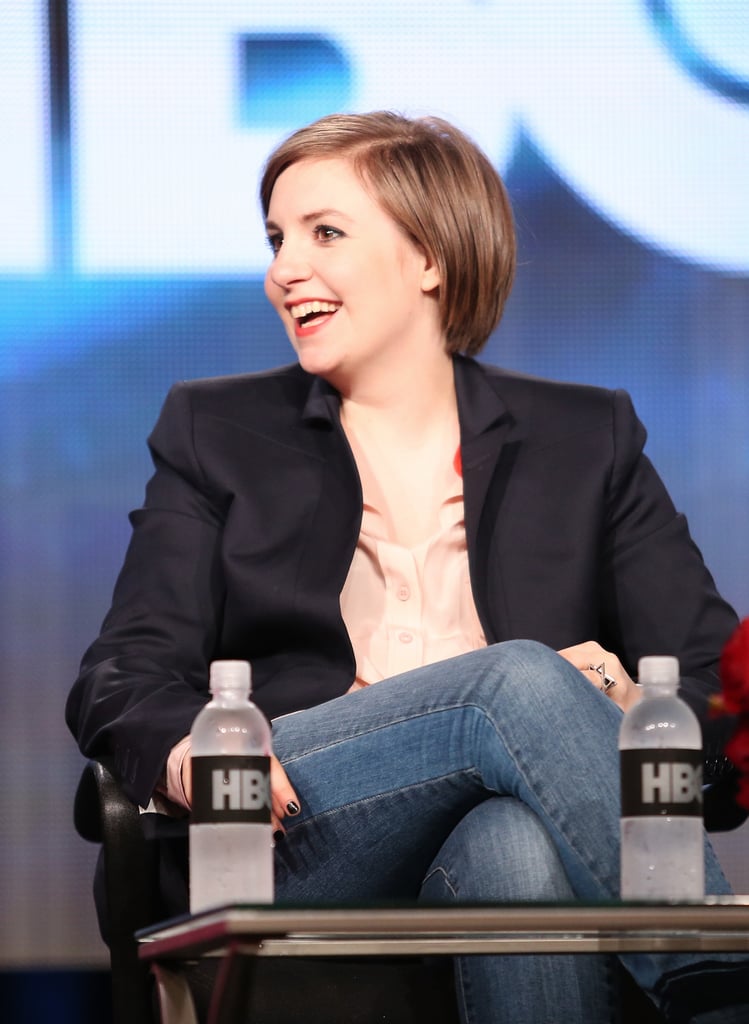 Lena Dunham attended the panel for Girls.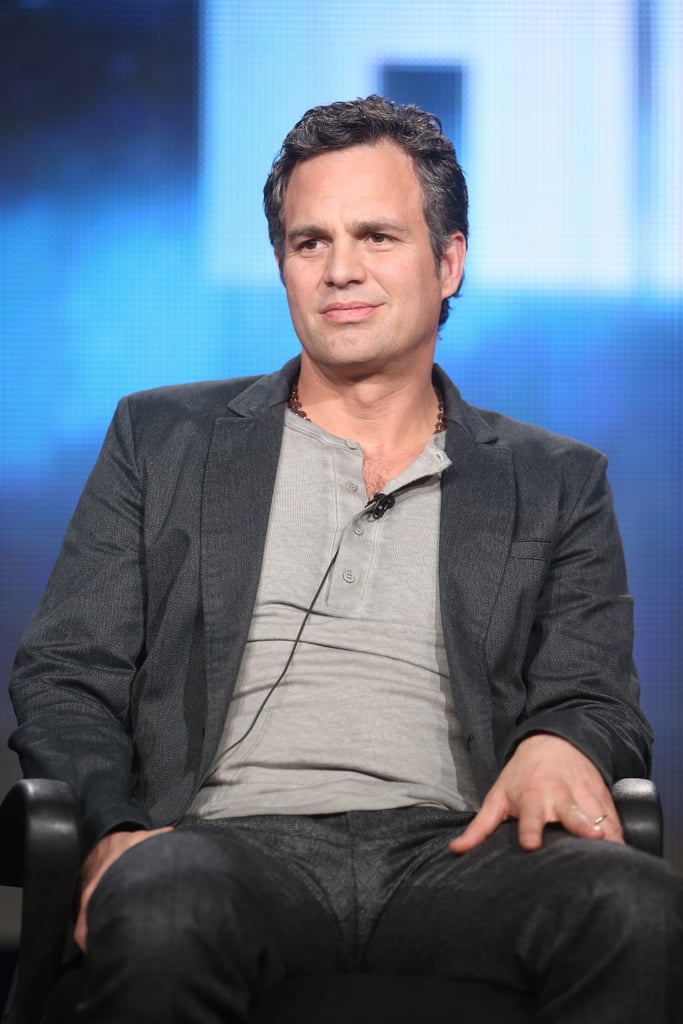 Mark Ruffalo [28] looked perplexed during his Winter TCA panel.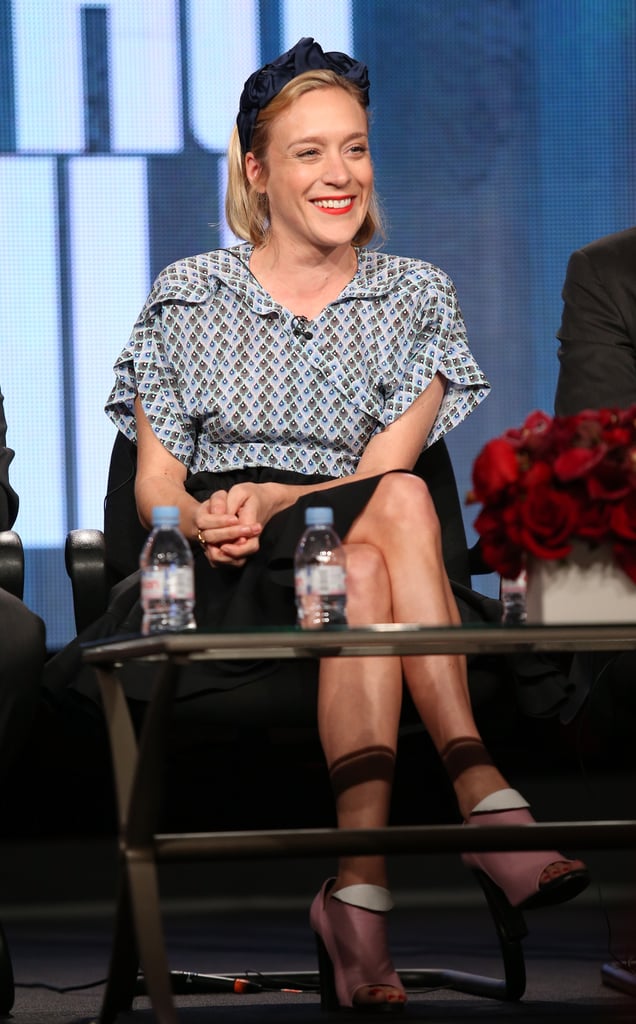 Chloë Sevigny [29] answered questions on stage.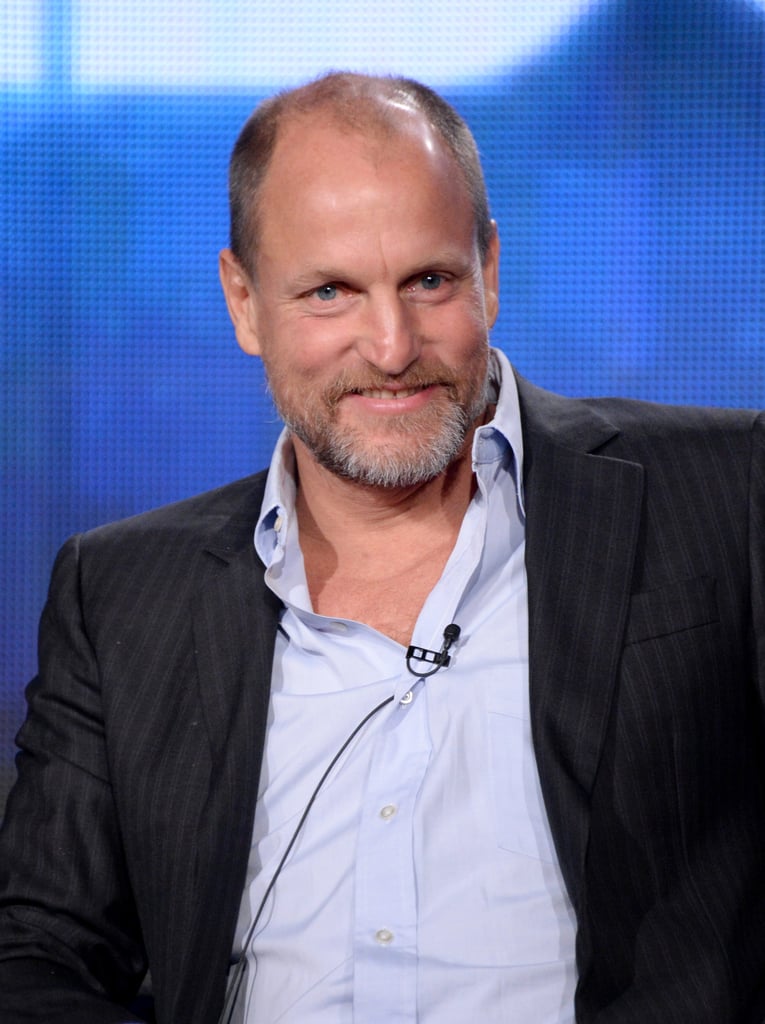 Woody Harrelson grinned under the spotlight.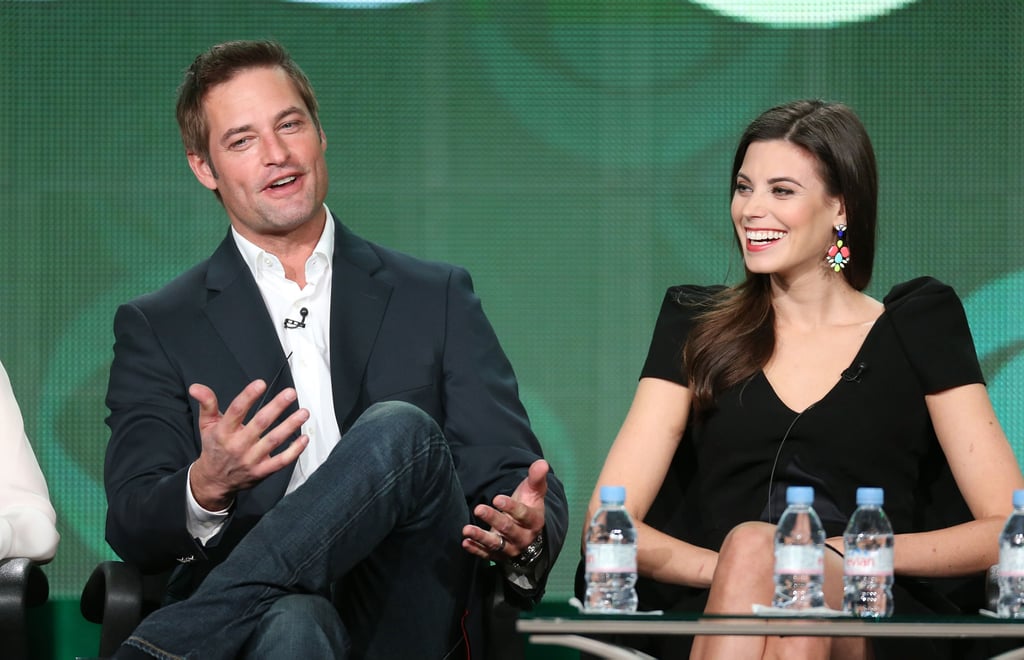 Intelligence stars Josh Holloway [30] and Meghan Ory laughed.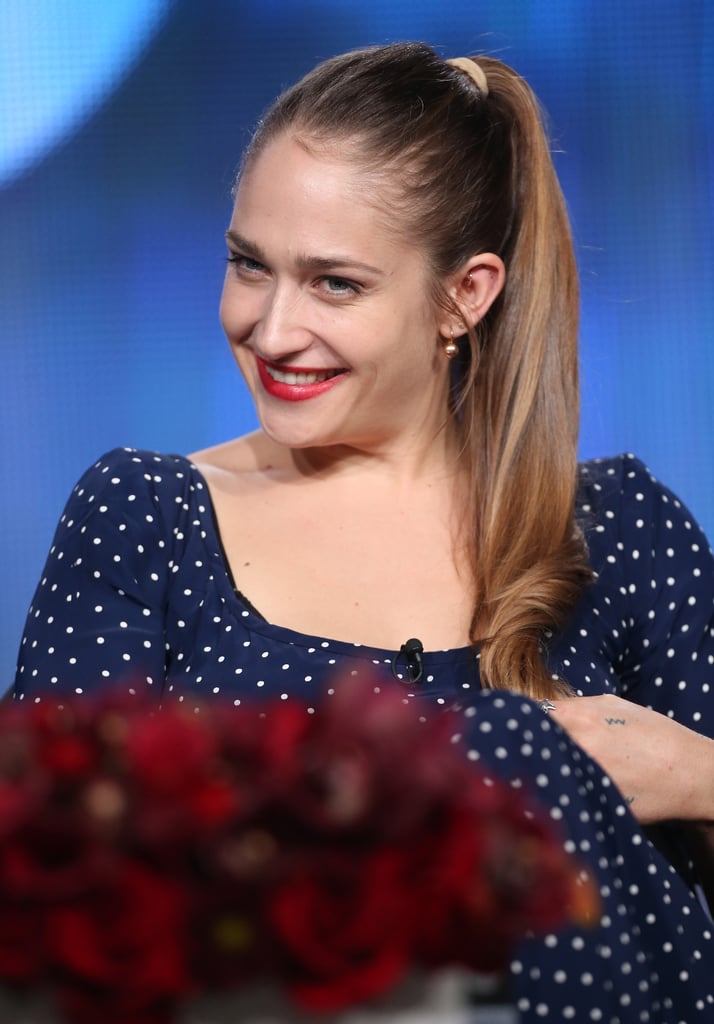 Jemima Kirke gave a smirk while speaking about Girls.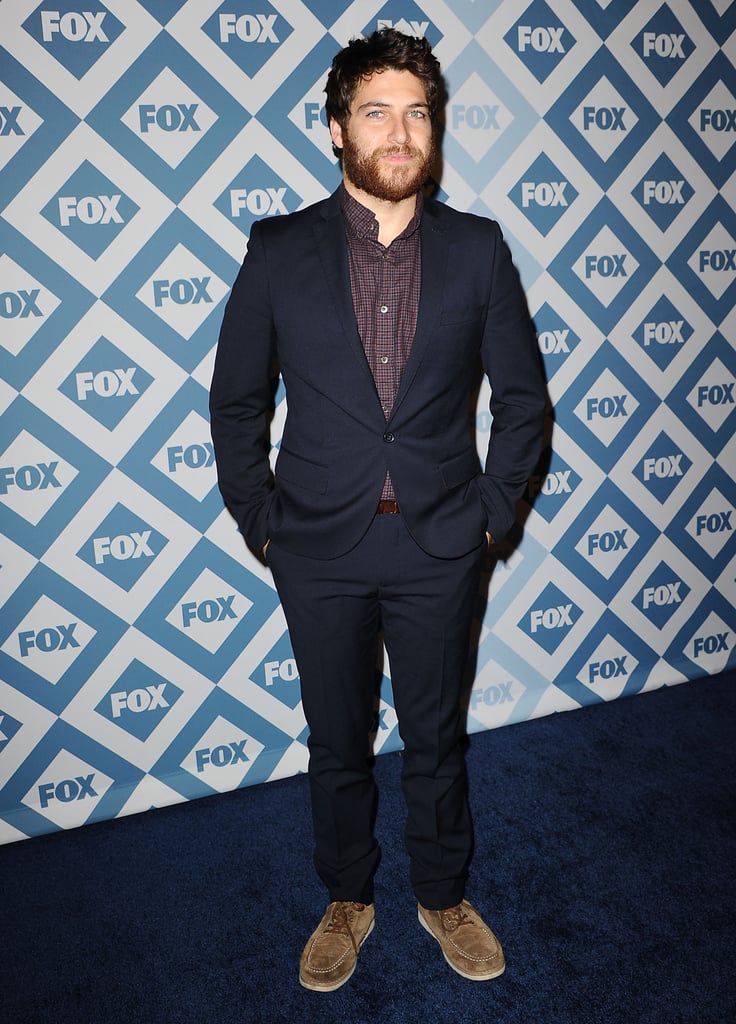 The Mindy Project's Adam Pally rocked a suit.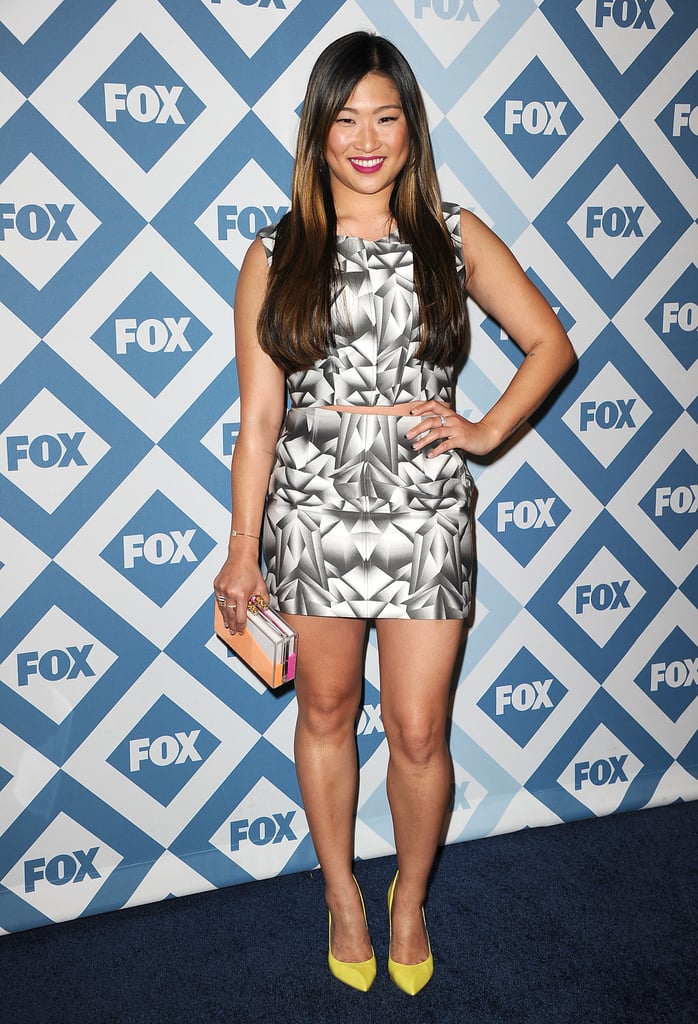 Glee's Jenna Ushkowitz went for a daring outfit at the Fox All-Star Party.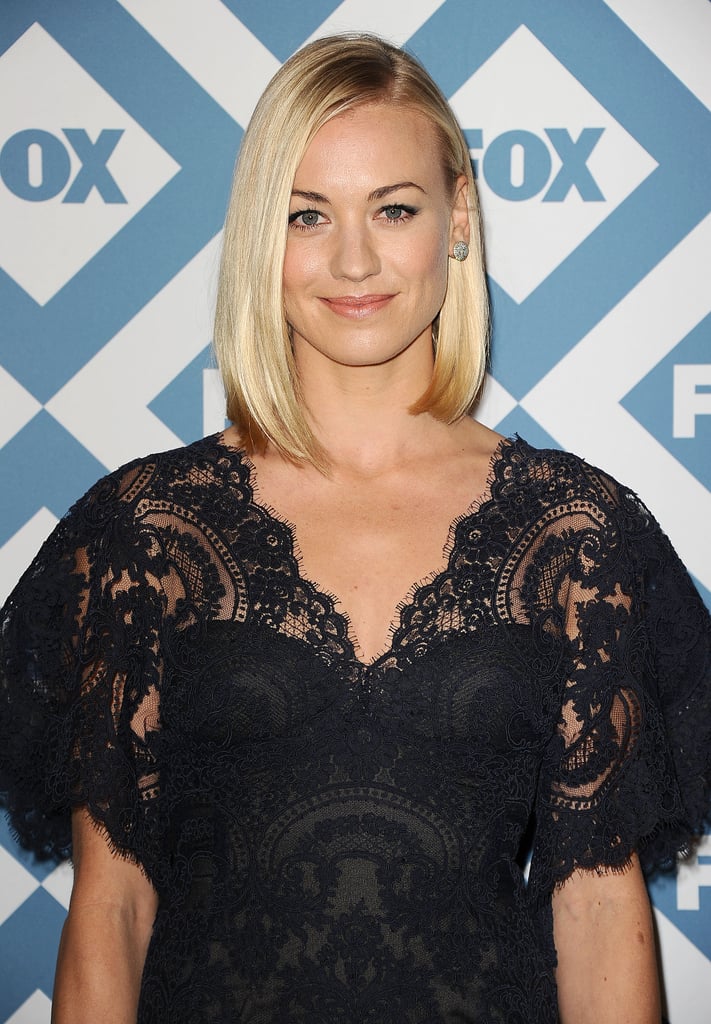 Yvonne Strahovski — who you know from Chuck and Dexter — will star in 24: Live Another Day.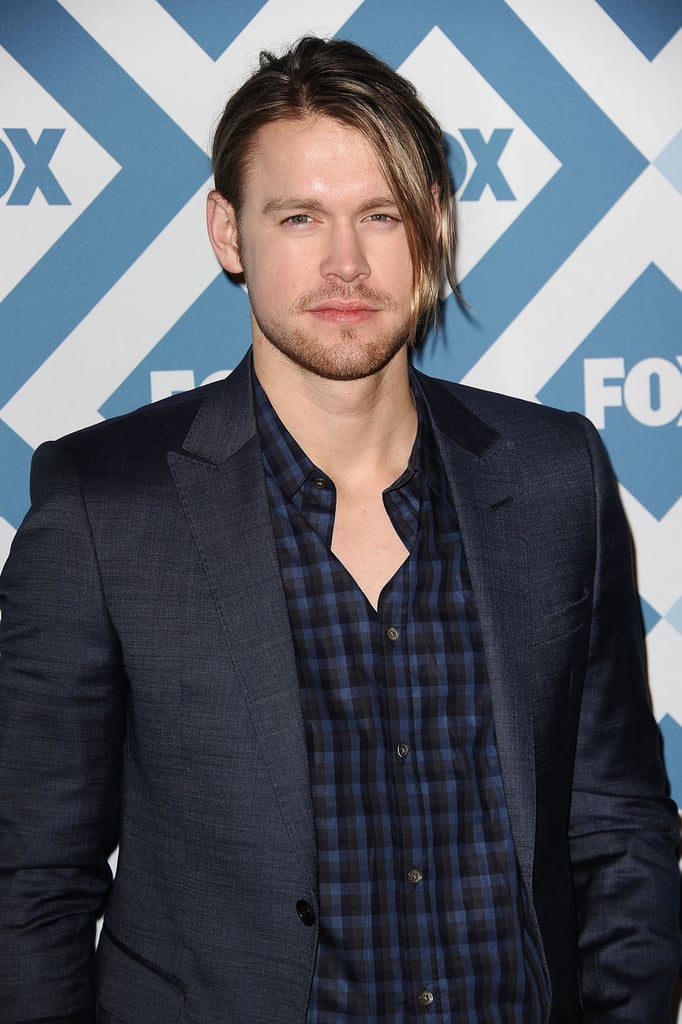 Glee's Chord Overstreet rocked a bit of stubble.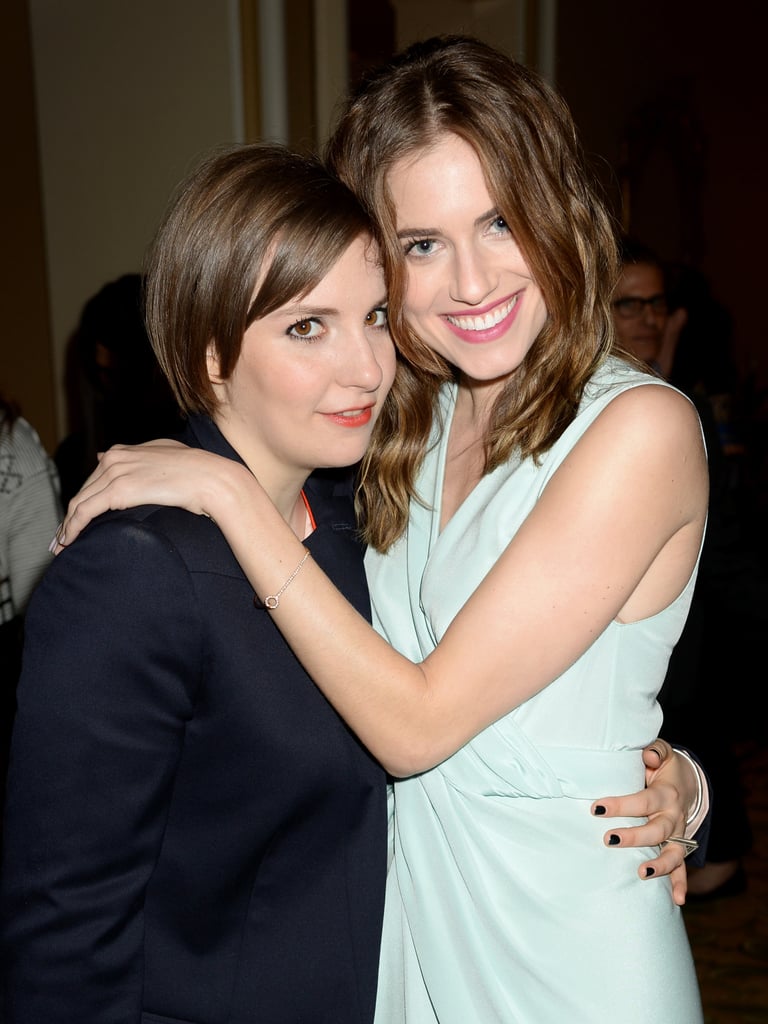 Girls costars Allison Williams and Lena Dunham embraced.