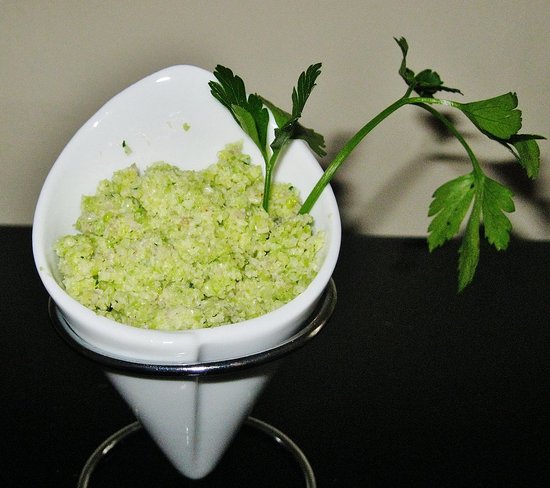 Six superfoods mixed into one simple recipe!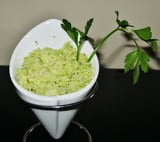 Ingredients
Kale, 6-8 leaves torn into chunks
1 tablespoon olive oil
2 tablespoons water
Juice from 1/4 lemon
2 tablespoons sunflower seeds
1 garlic clove, sliced
6 parsley leaves
Directions
Add kale, lemon juice, garlic and sunflower seeds into food processor and process until a pastey texture forms. Add olive oil and 1 tablespoon water. Process, and scrape down sides as needed ~3-4 minutes. Add parsley leaves and 1 tablespoon water and process again, stopping to scrape, until a smooth texture forms. Makes 1.5 cups. Use as a dip, pasta sauce, or put on a slice of wholegrain bread with tomato and enjoy!
Information
Category

Other, Condiments/Sauces