For the first time ever, two alpine skiers tied for the gold medal in the women's downhill event, and their sweet sportsmanship made their joint win twice as nice. Switzerland's Dominique Gisin and Tina Maze of Slovenia were all smiles after they tied, hugging and holding hands as they stood at the podium. Both athletes completed the course in 1 minute and 41.57 seconds. Ski results are determined by the hundredth of a second rather than by the thousandth, which a majority of Winter Games sports (think skeleton and speed skating) are judged by. "I'm sure glad I'm going to share this gold with Tina," Dominique said [1], adding, "She's such a great woman and one of the greatest athletes of our sport." It marked the eighth gold-medal tie in Winter Games history, and the first in alpine skiing. Take a look at the pair's exciting victory.
Switzerland's Dominique Gisin finished the course in 1 minute and 41.57 seconds.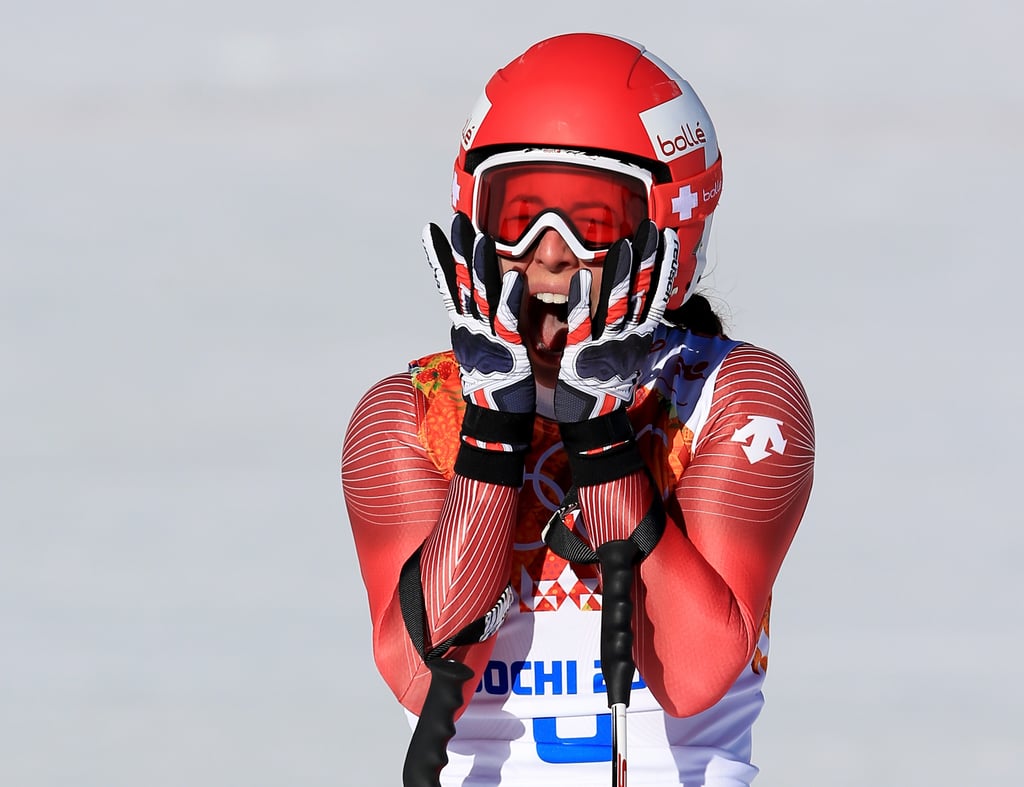 But wait! So did Tina Maze of Slovenia!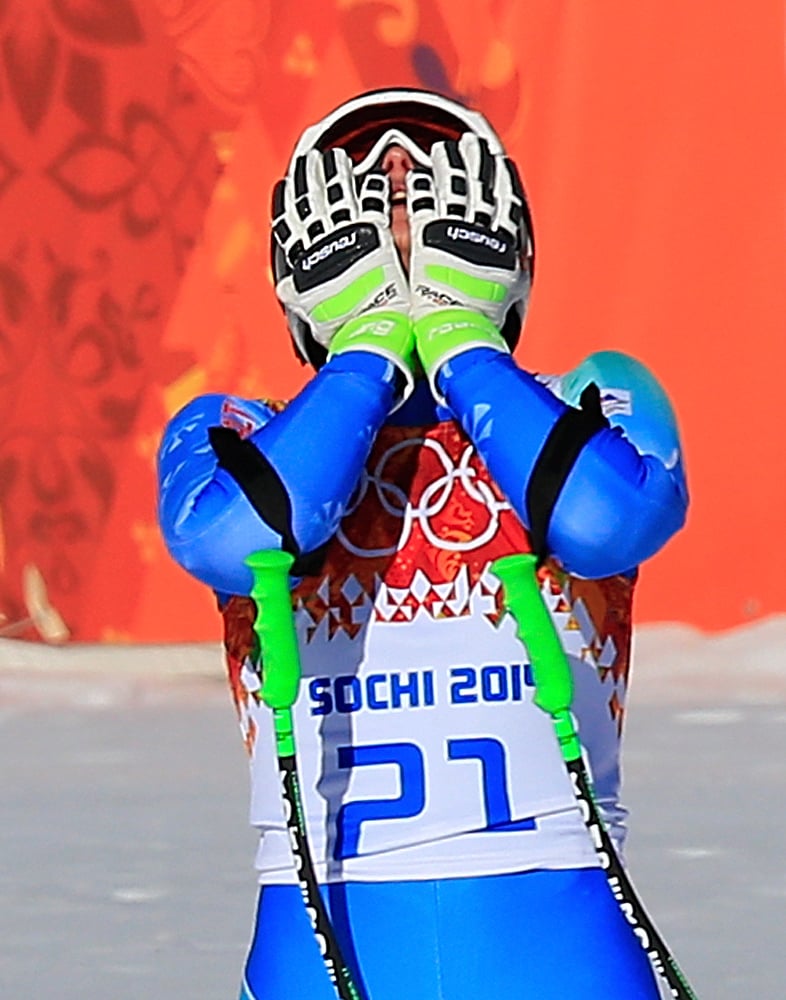 Tina immediately kissed the ground.
And then the pair hugged adorably.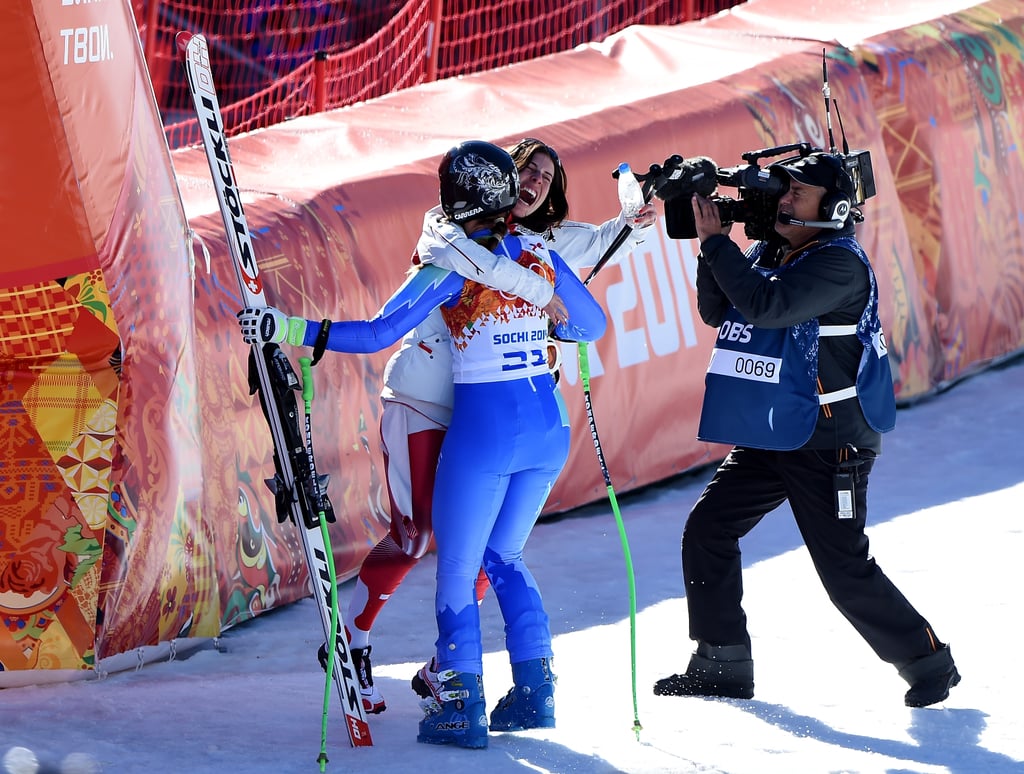 The women held hands at the podium, all smiles.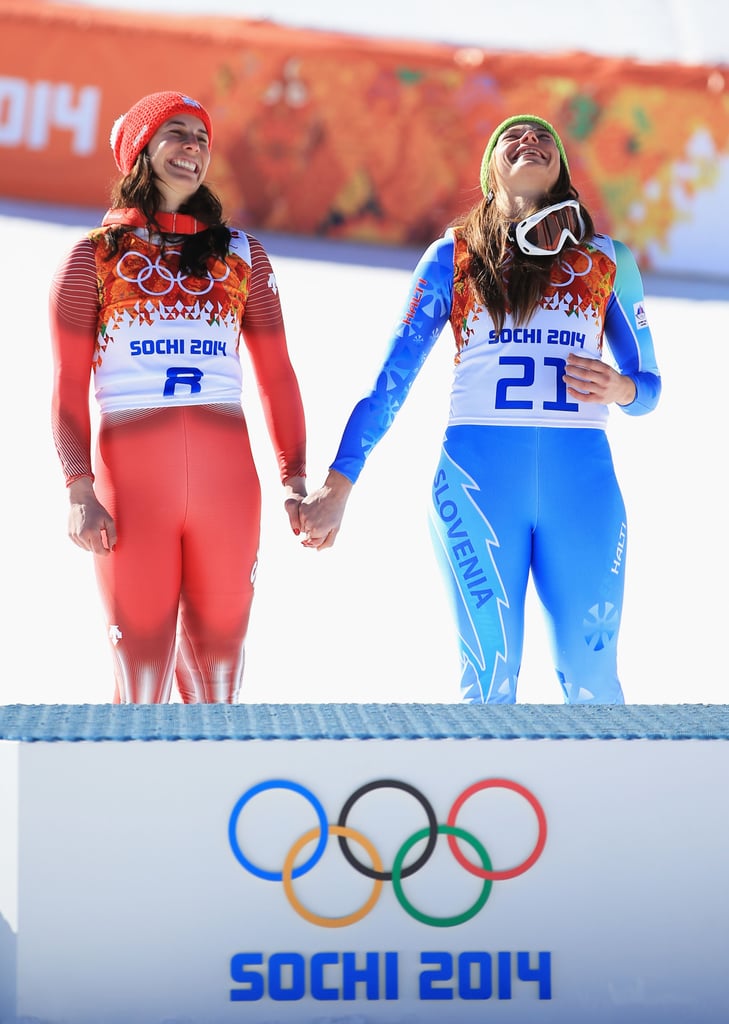 They laughed it up with Switzerland's Lara Gut, who earned the bronze.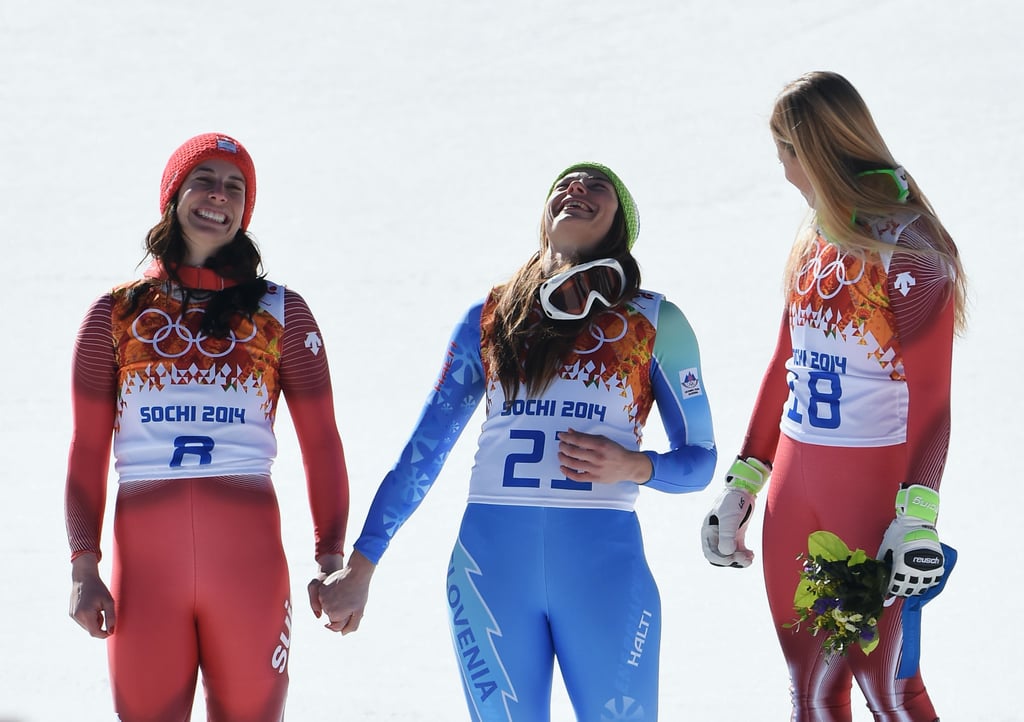 There was a whole lot of cheering.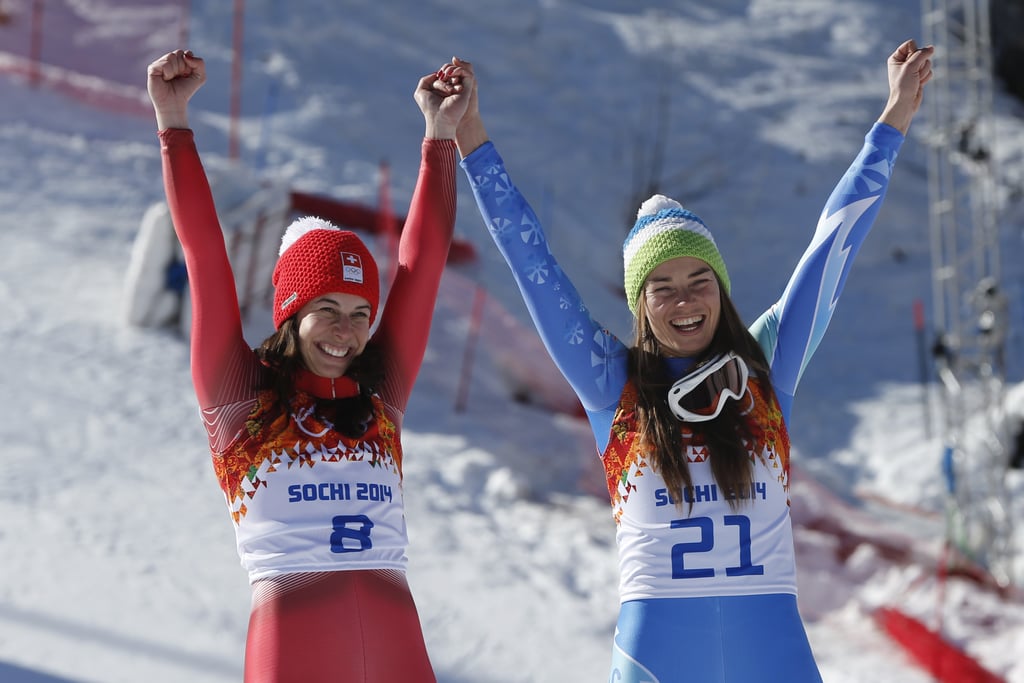 And a whole lot of smiling.
And they posed with their golds during the medal ceremony.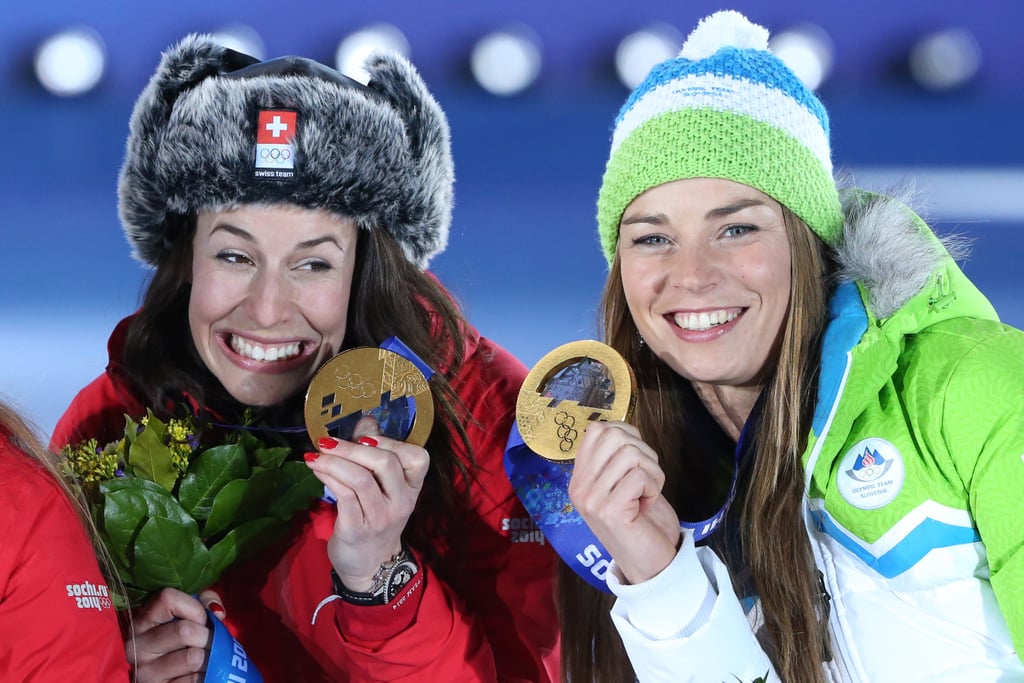 Just look at these two!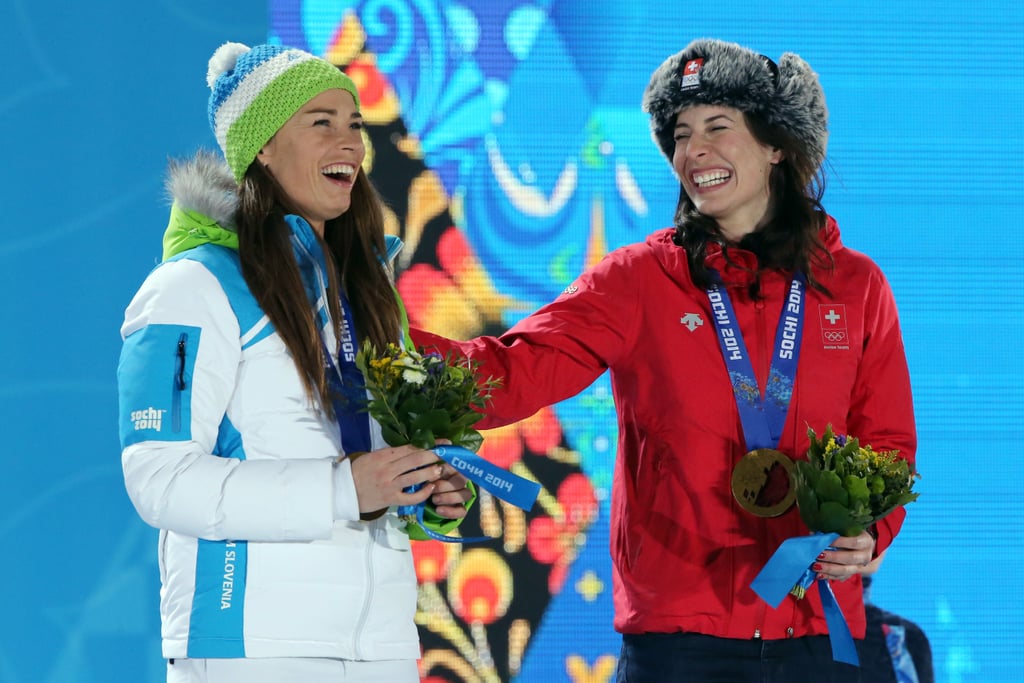 Sharing is caring, right?