Twenty years after Nancy Kerrigan asked "Why?!" following a shady attack at the US figure skating championships, we still don't have a complete answer. The accepted explanation is that those close to Tonya Harding — and perhaps Tonya herself — wanted to take rival Nancy out of the competition ahead of the Olympics. But the full story isn't that simple. In the wake of the anniversary and the current Winter games in Sochi, the saga has gained renewed attention. If you're looking for thoughtful reflections on it and perhaps a few more answers, here are three things you can do.
Source: Getty [1]
Stream The Price of Gold on Netflix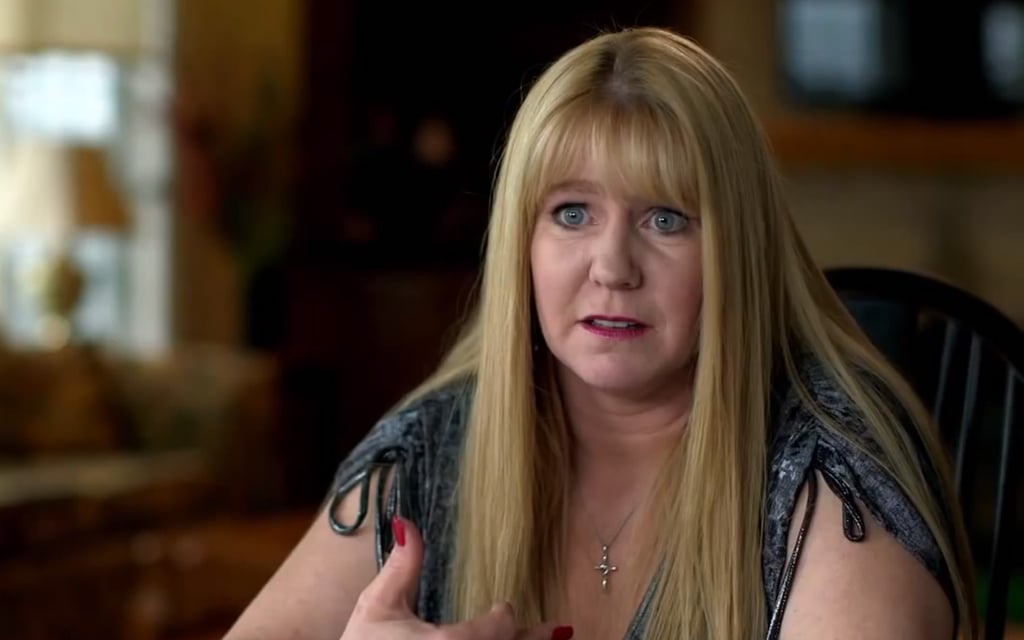 Director Nanette Burstein interviewed Tonya Harding extensively for this ESPN 30 for 30 documentary now playing on Netflix [2]. And while Nancy declined to participate, her husband and coaches do. The piece is packed with old footage and interviews of Tonya as a kid and presents her as a sympathetic, working-class girl with an alcoholic mother, strong work ethic, and incredible talent.
Using news clips, present-day interviews, and other illumining storytelling tactics, we get a clearer picture of the '90s figure skating world that was hostile to "white trash" and overtly athletic Tonya. Watching, it becomes clear that as Tonya got older, she was often her own worst enemy, failing to train and often confronting the judges. But it's hard not to see how she got screwed by an unfair sport and an abusive mother and husband, while Nancy Kerrigan went on to find Olympic and financial success before and after the attack.
Source: Netflix [3]
Read "Remote Control" in Believer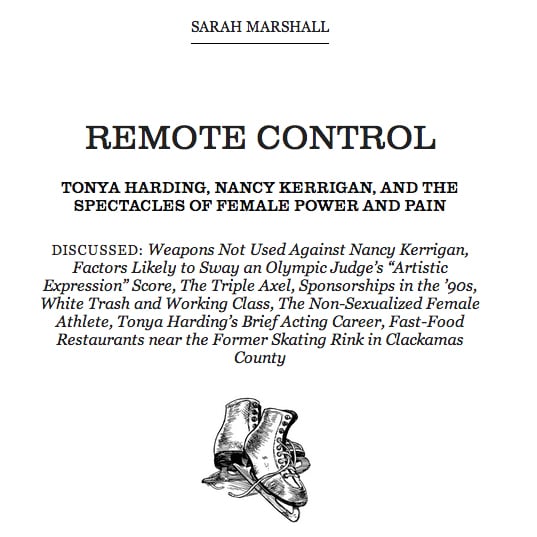 Sarah Marshall wrote a compelling article about the scandal and its implications in January's Believer issue. You can read the whole thing online [4]. It too questions many of society's assumptions about both Tonya Harding and Nancy Kerrigan. The article recounts what really happened:
The man had been aiming for her left knee, but missed, instead hitting her on the lower thigh. Later, in an exclusive interview with Jane Pauley, Nancy put a brave face on the assault, reassuring Americans that she knew how lucky she was, because if the man had actually hit her knee she would undoubtedly have been unable to skate at the Olympics. She had to feel thankful, she said in a moment of good-natured wit, for his poor aim. By then, however, it didn't really matter what she had to say. To the public, her injury had already been transformed into a gangland kneecapping, while the assailant's weapon, revealed soon after the assault to have been a collapsible police baton, was routinely characterized as everything but — a crowbar, a wrench, a lead pipe — in an ongoing public game of Clue.
Marshall maintains that Tonya was a talented skater who often had the deck stacked against her and continues:
Later, Tonya would claim that the plot had been motivated completely by Jeff's [her husband's] greed, that she had been aware of it only after the fact, and that she had failed to come forward only because she feared Jeff would kill her if she tried. Jeff would claim it was Tonya's idea from the beginning, and that he had merely gone along with her wishes so he could help make her dreams come true. The public, given the opportunity to select one story as the more plausible—and juicier—version, overwhelmingly chose the latter. It seemed there was nothing more enjoyable, in prime time or real life, than a devious plot with a manipulative woman at the top.
Watch NBC's Documentary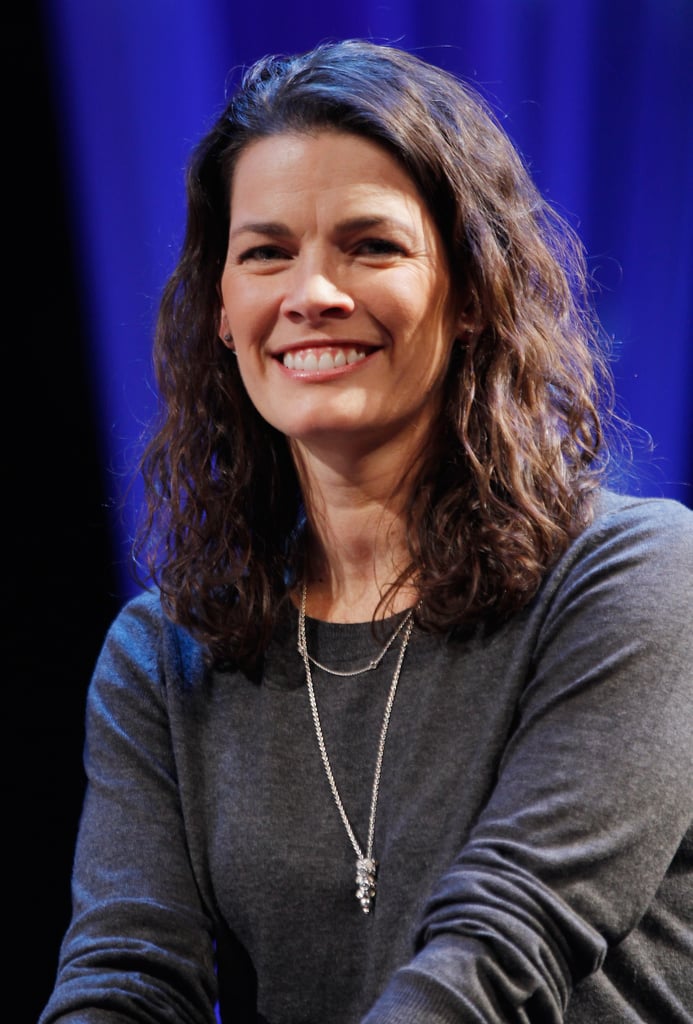 NBC has produced a documentary in time to air during the Sochi Olympics on Feb. 23. Unlike with the ESPN film, Nancy Kerrigan decided to participate. In the decades following the drama, Nancy has kept a low profile, even after her brother went to jail for his alleged involvement in her father's death. Sportscaster Mary Carillo, who worked with producer Margaret Grossi on NBC's project, said it took years to get Nancy to participate. Nancy said: "I trusted Mary and Margaret to really tell the story with my perspective." We'll have to wait and see what that is when it airs in primetime. Until then, here's a preview [5].