Following the first World Cup win of the US men's national soccer team, fans across the country erupted into, well, chaos. In cities across America, soccer fans gathered in bars and parks to watch the country's first game against Ghana, and things quickly took a crazy turn when the US scored its second goal to win the game. Follow all the World Cup action [1], and take a look at the crazy photos below to see what happened when the USA beat Ghana.
Everything started out supertame.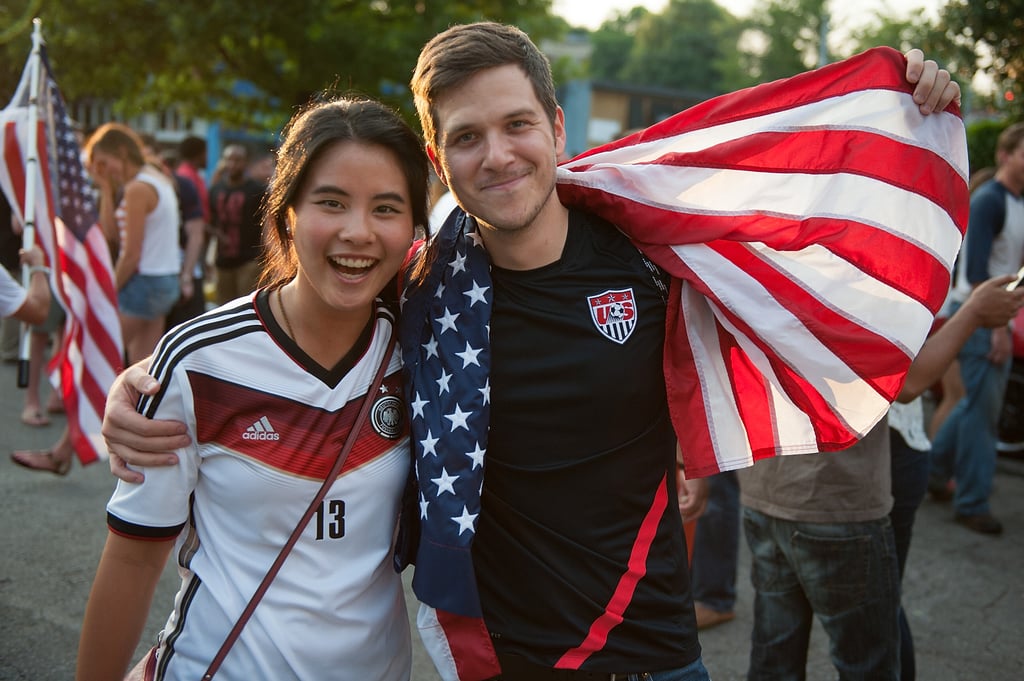 There was some face paint.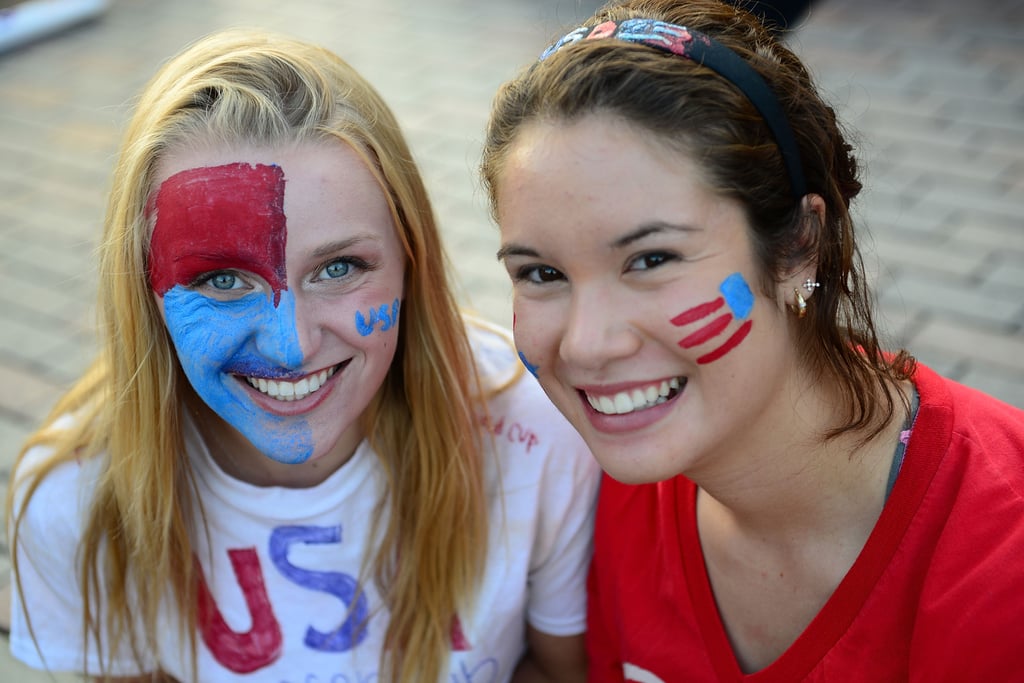 Lots of face paint.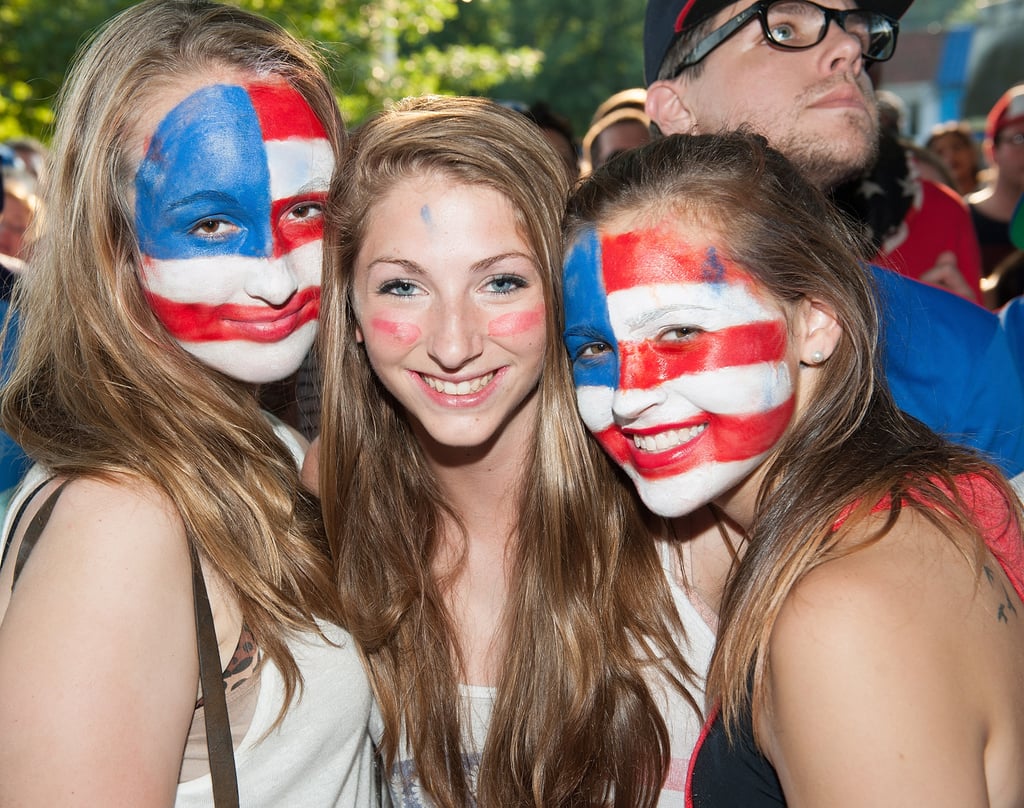 Body paint, too.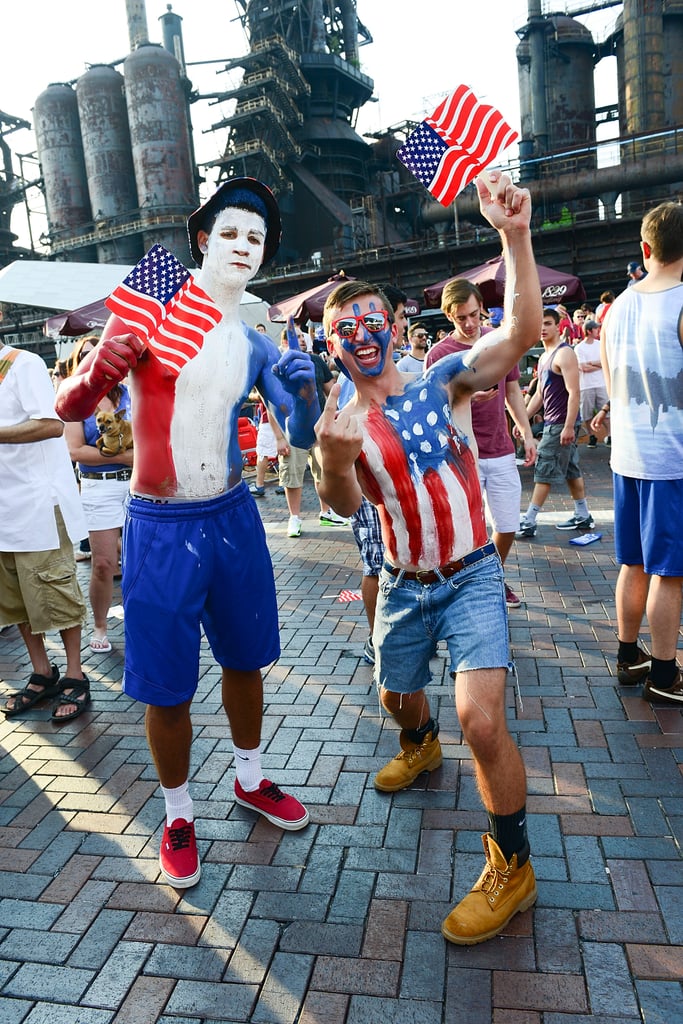 There was also some flag-pointing.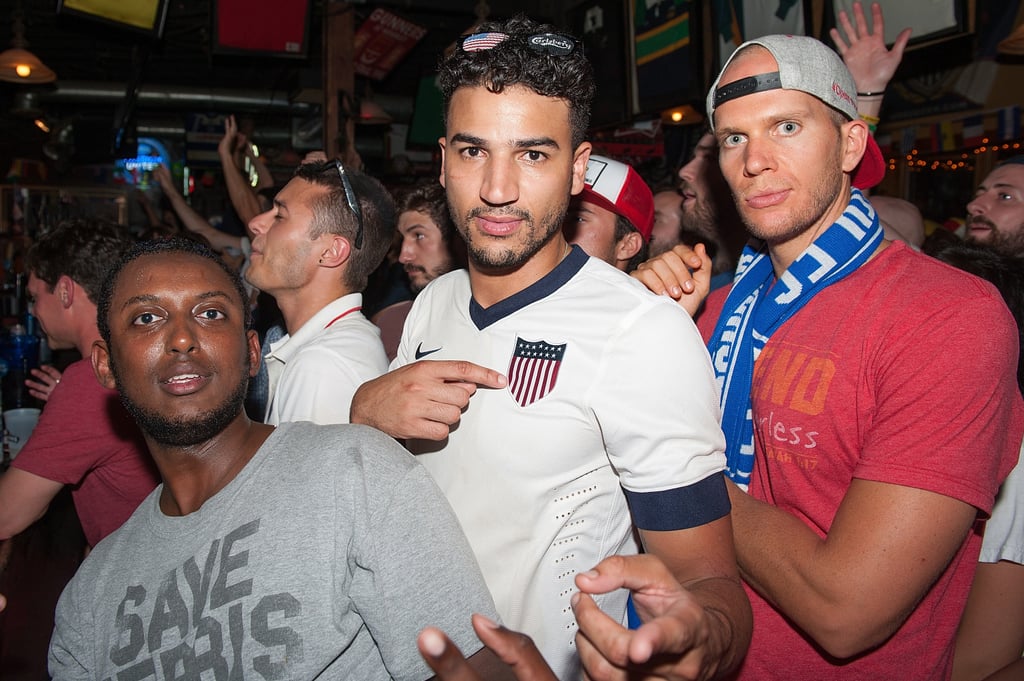 And flag-waving.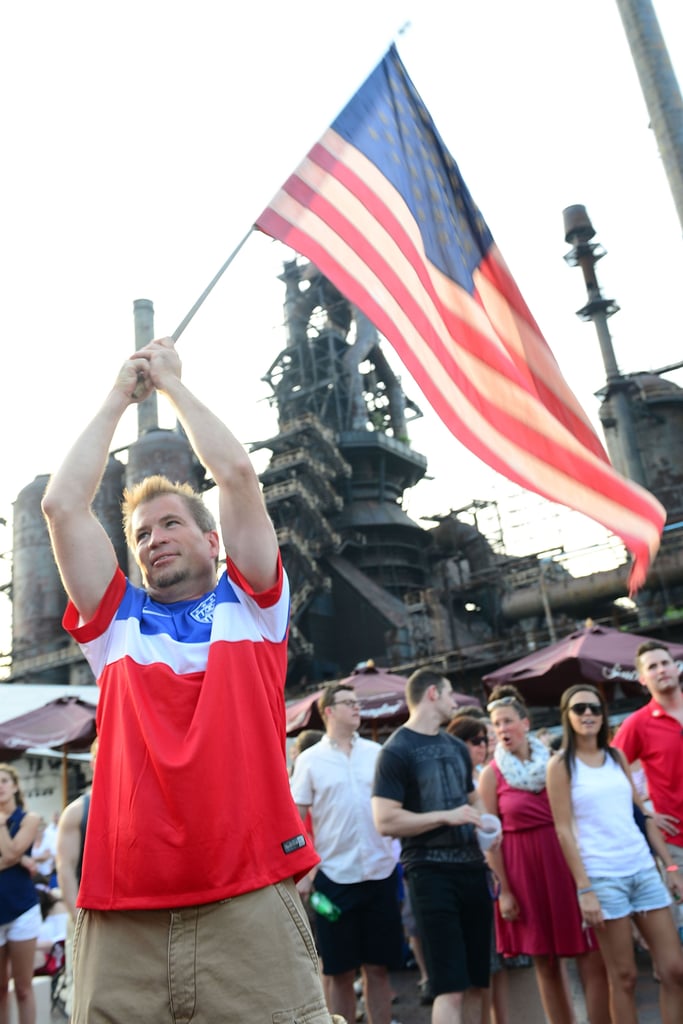 And scarf-waving.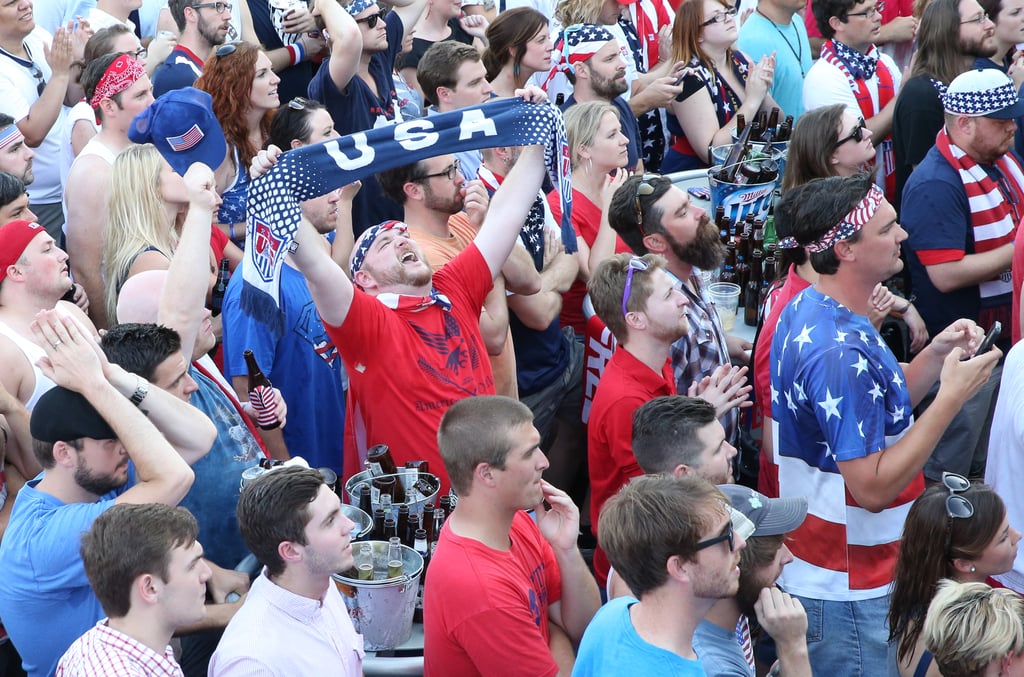 And whatever this is.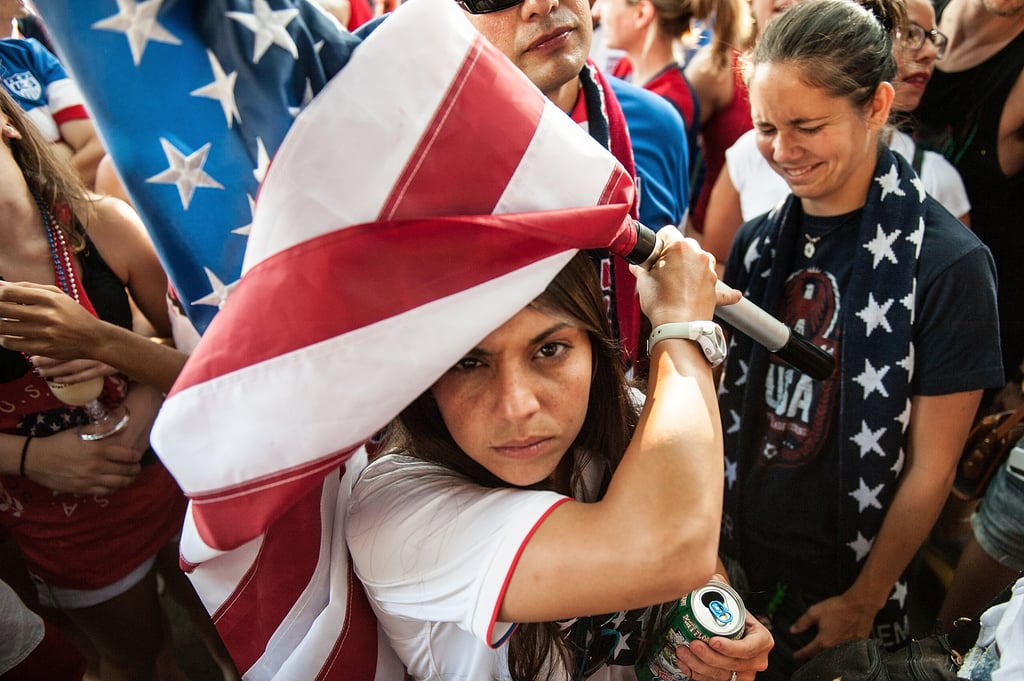 Uncle Sam appeared.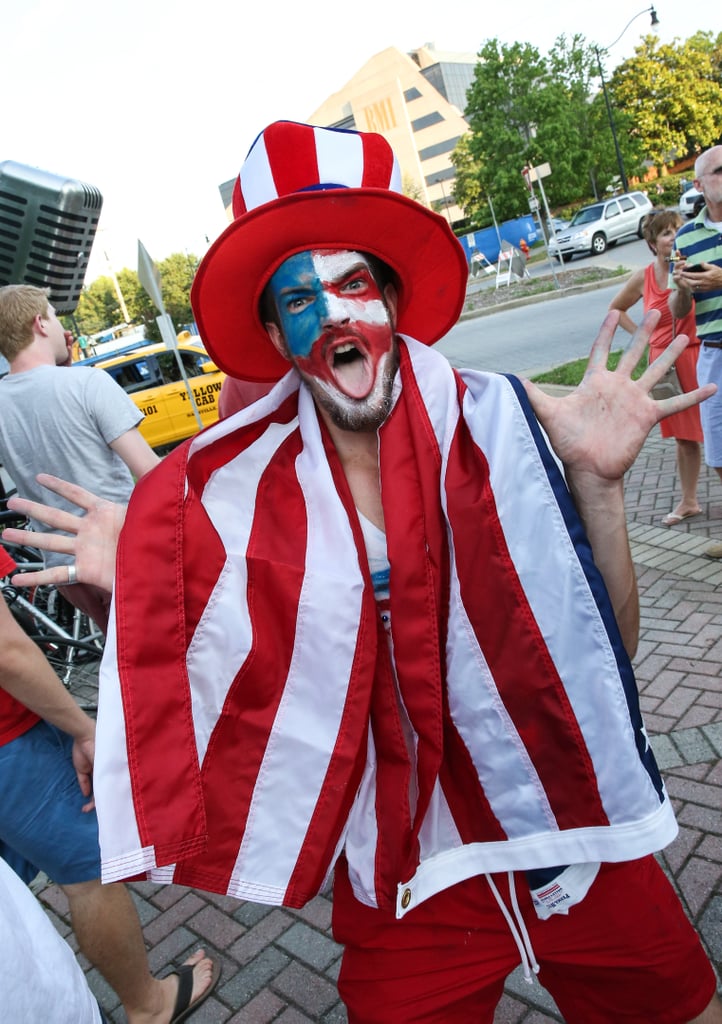 So many Uncle Sams.
Cowboy hats, too, because this IS America.
Huge groups gathered to watch the game.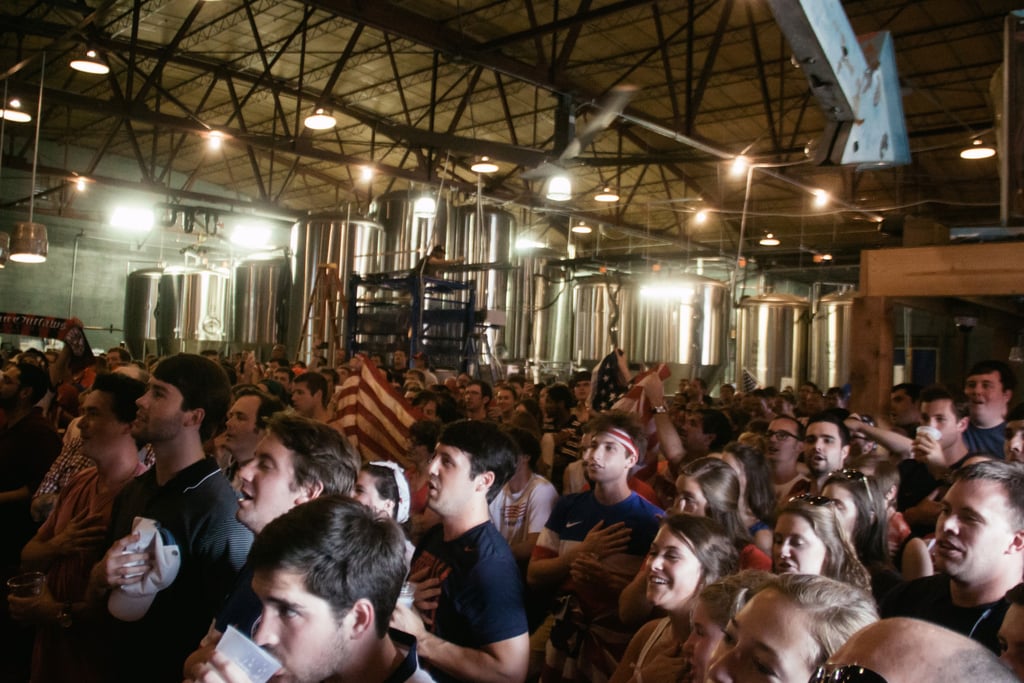 Bars were packed wall to wall.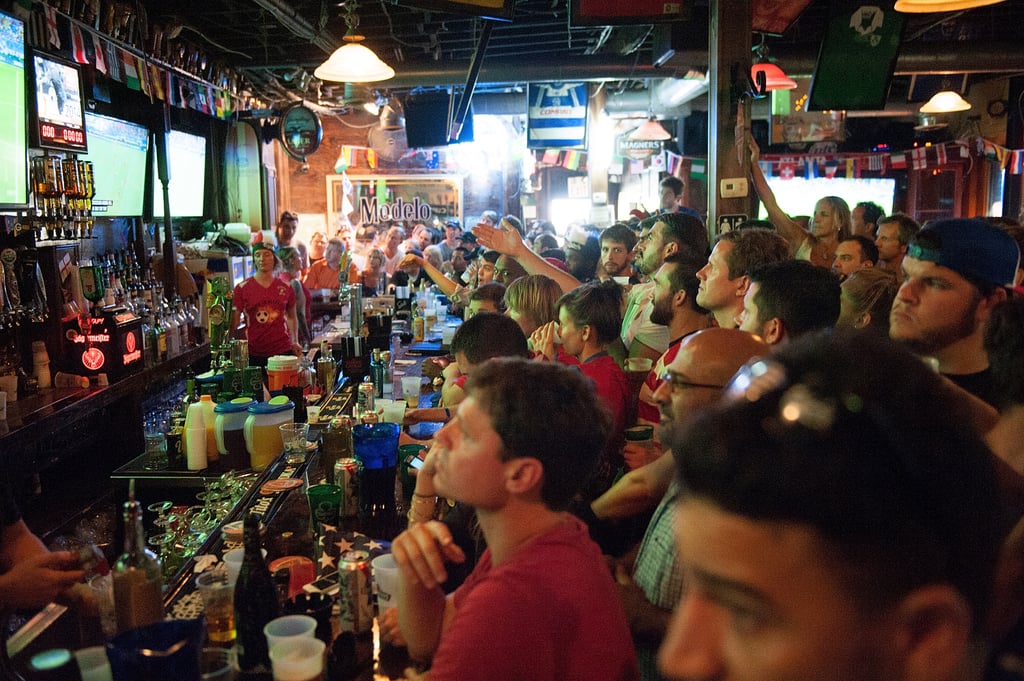 Red, white, and blue shots were poured.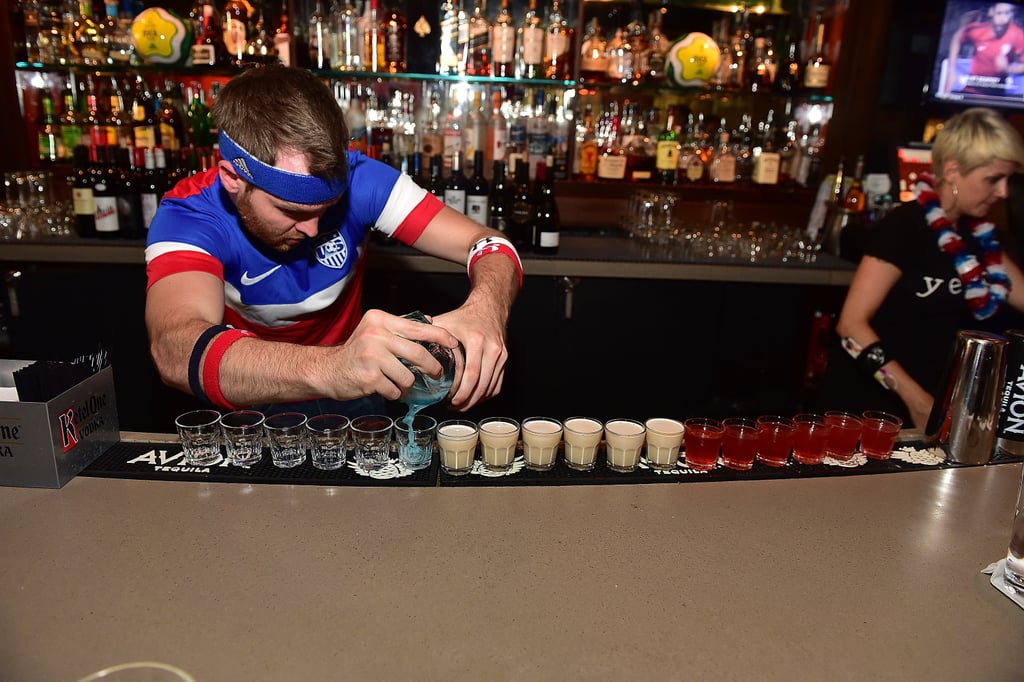 Fans watched with bated breath.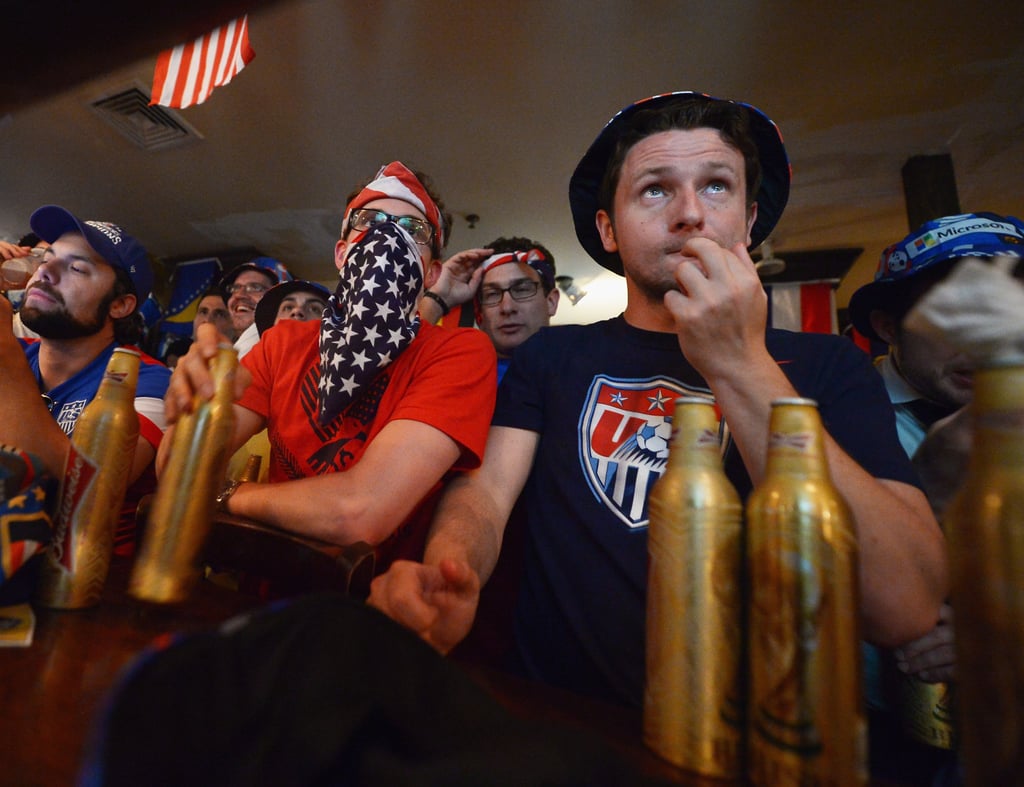 There was shock and awe.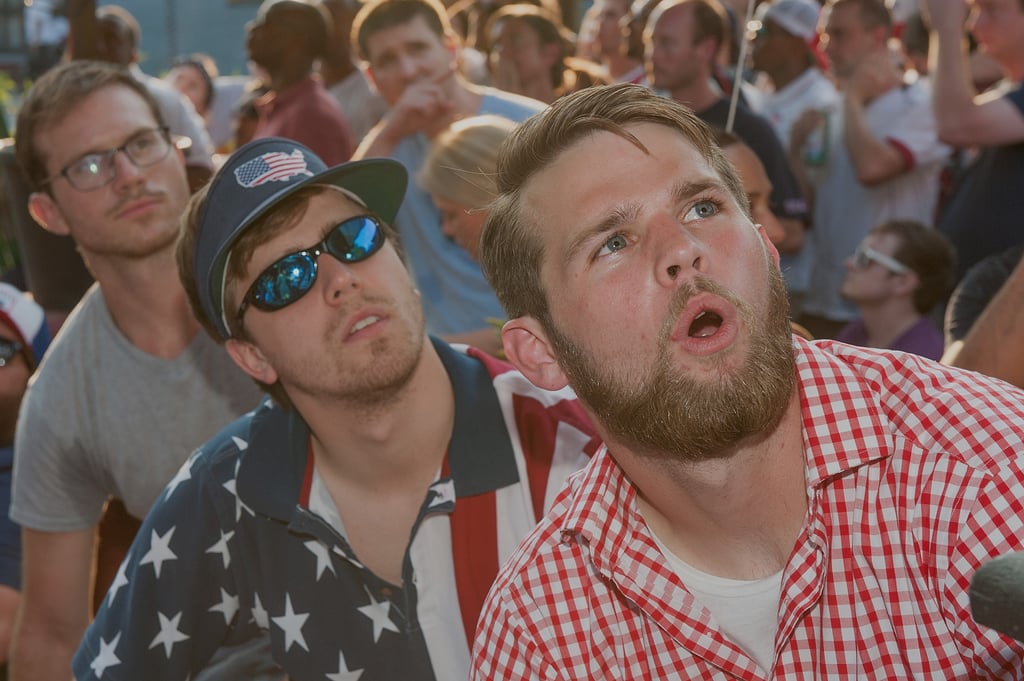 So much anticipation.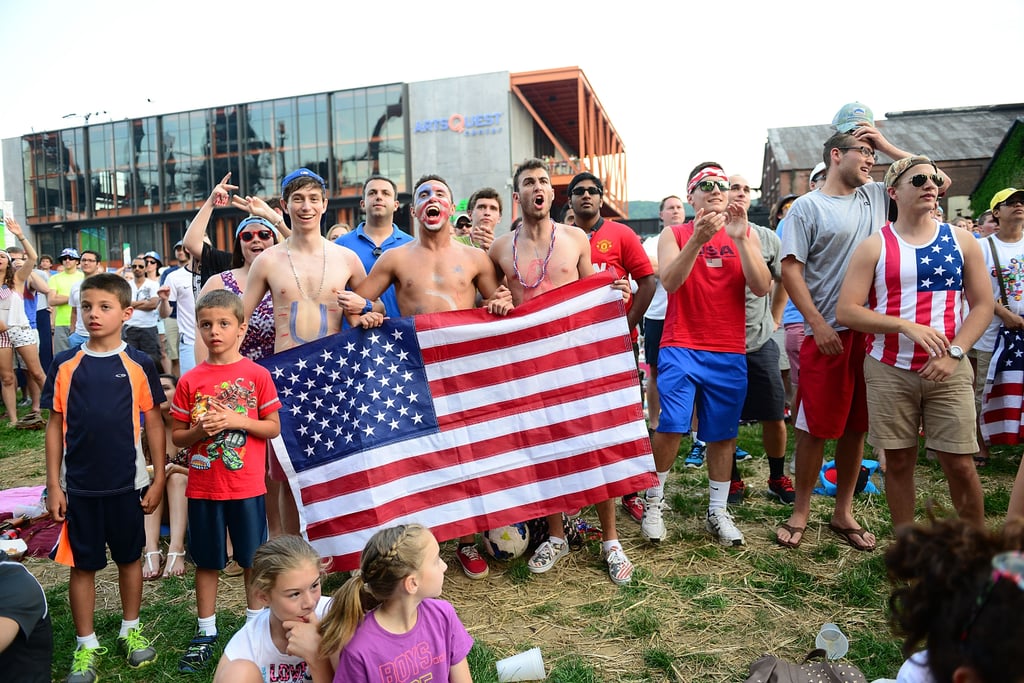 Drumroll . . .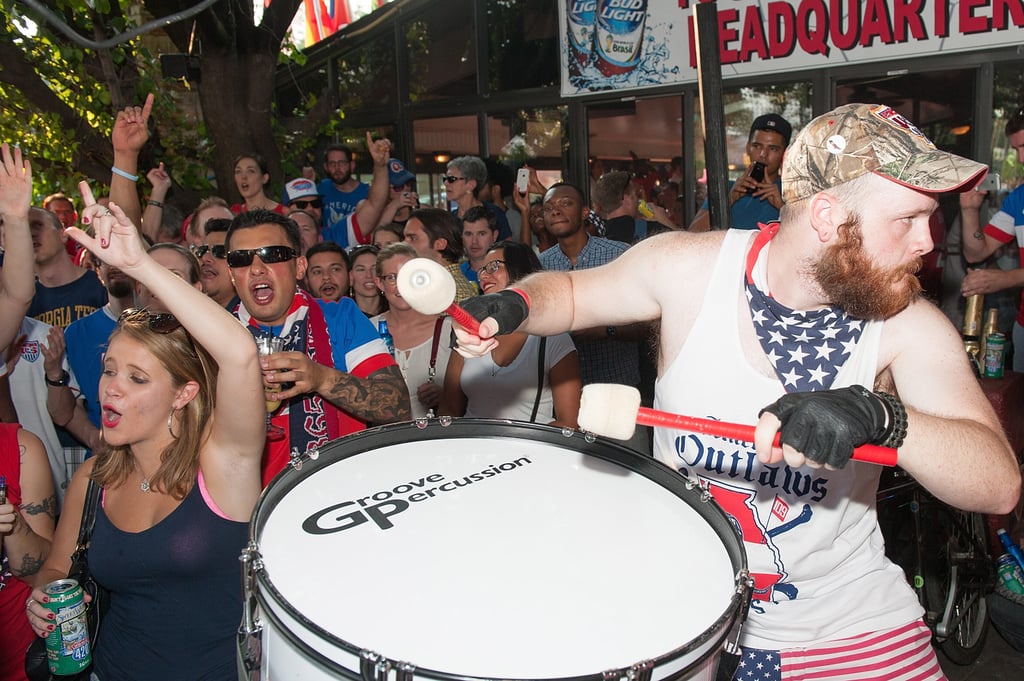 And . . . ohmygod!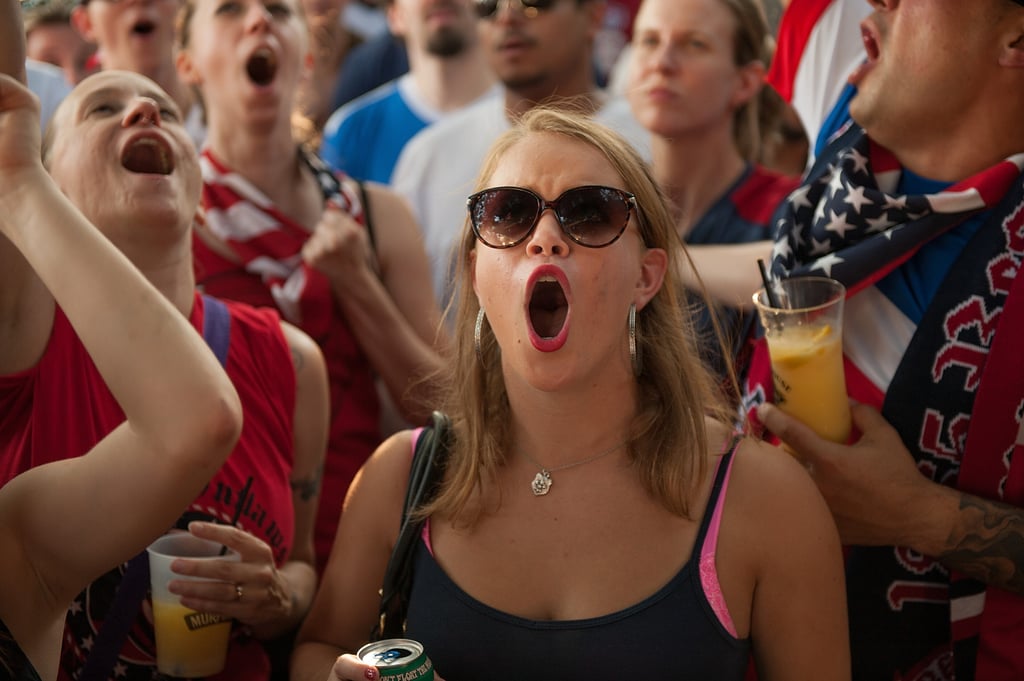 Wait — is that?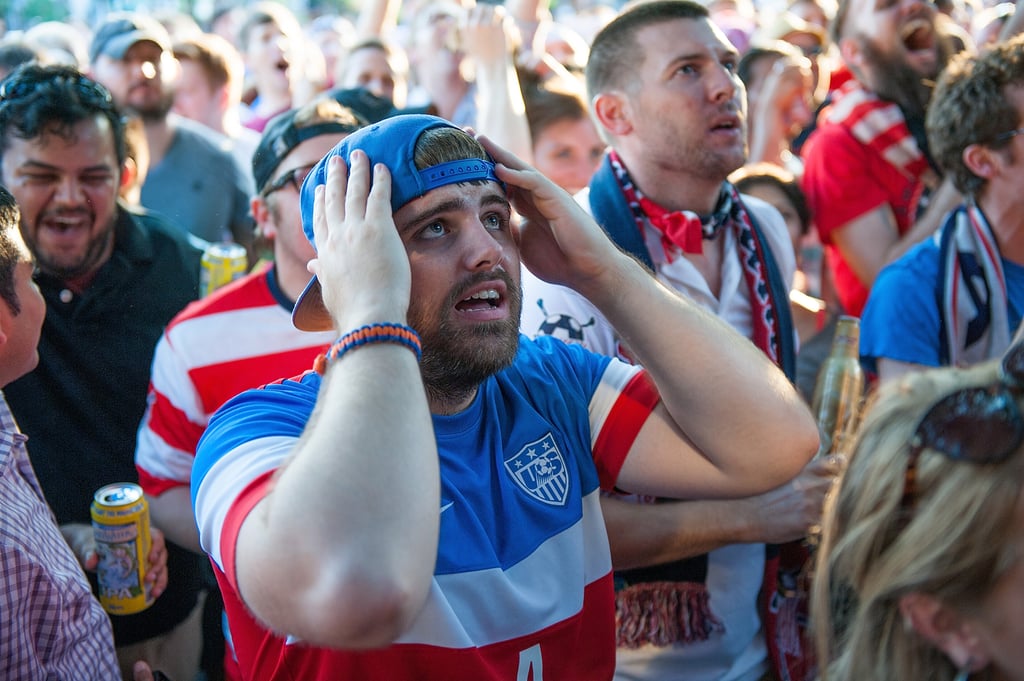 USA WINS!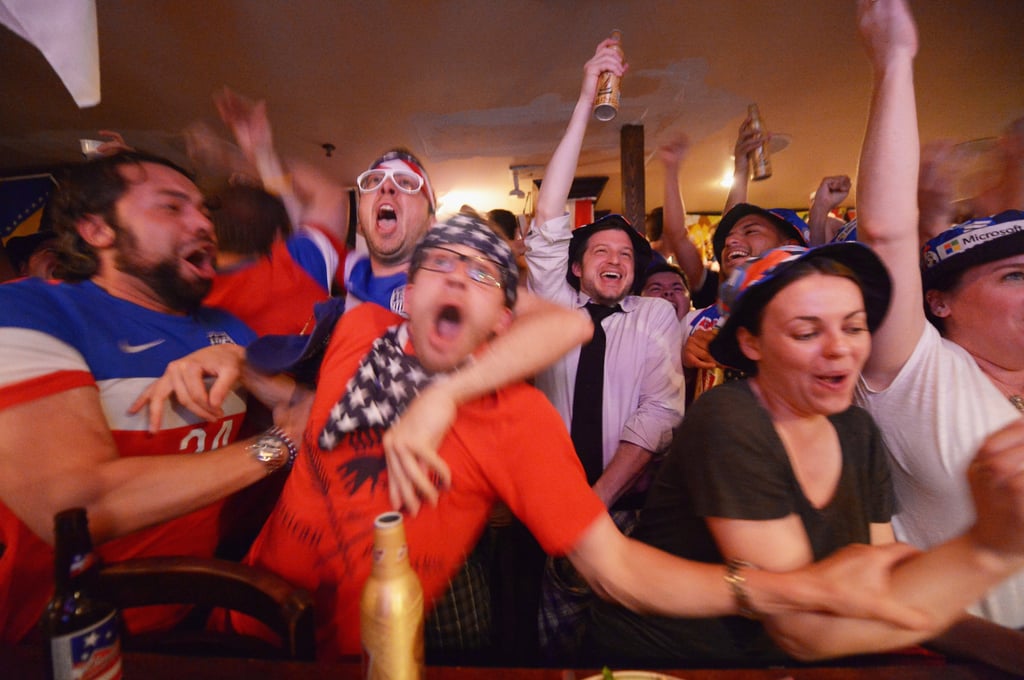 Time to stand on the table!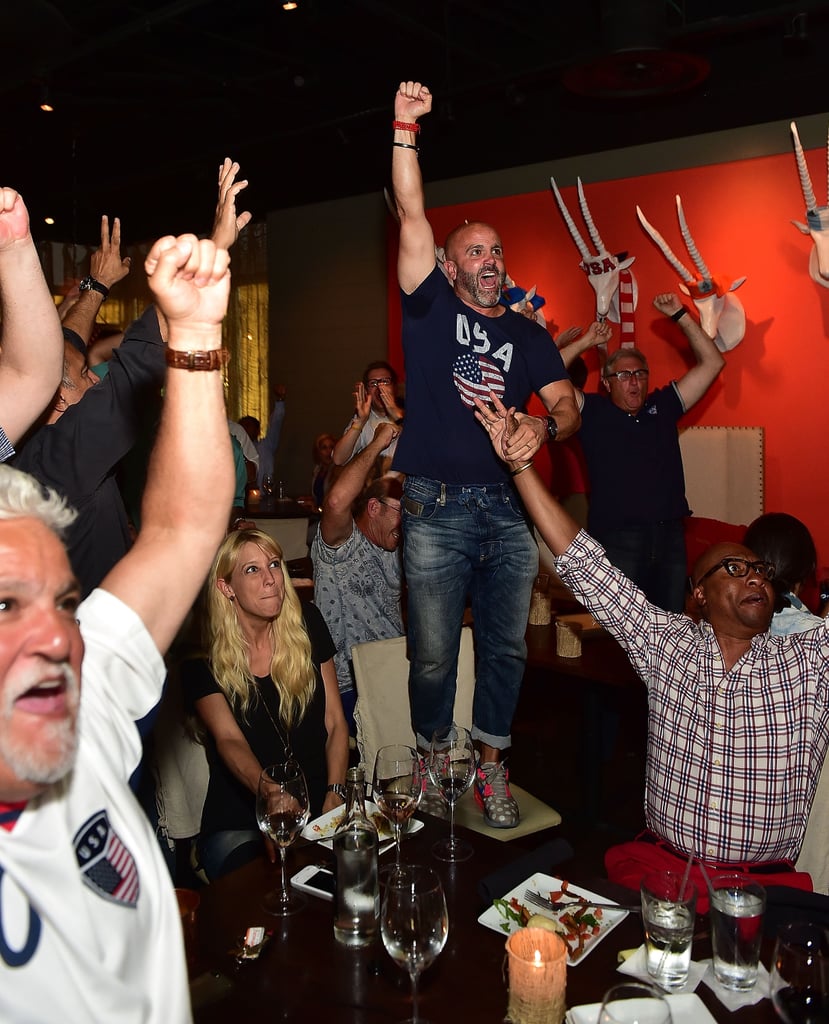 MAYHEM.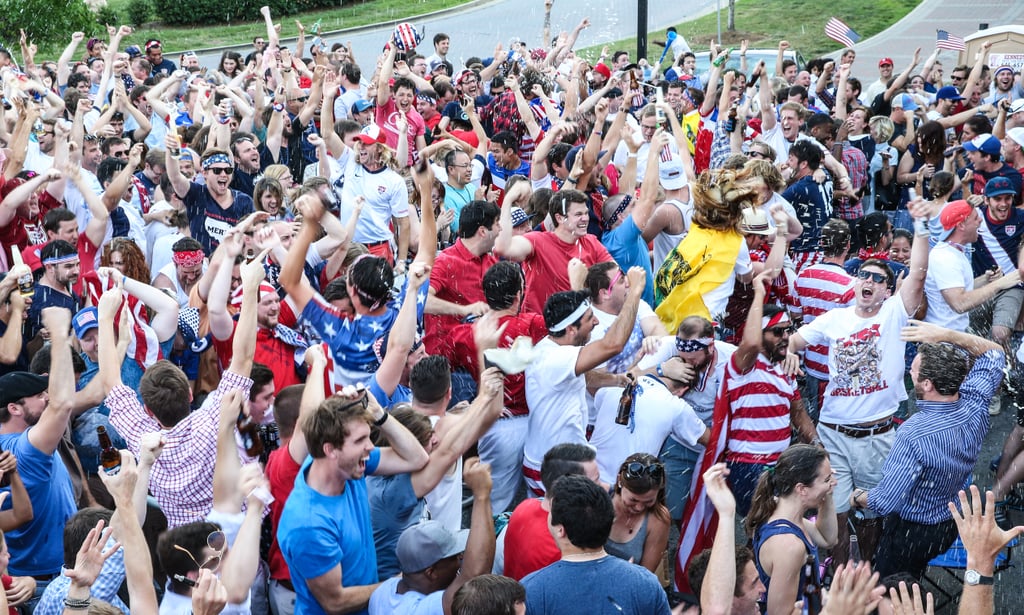 MORE MAYHEM.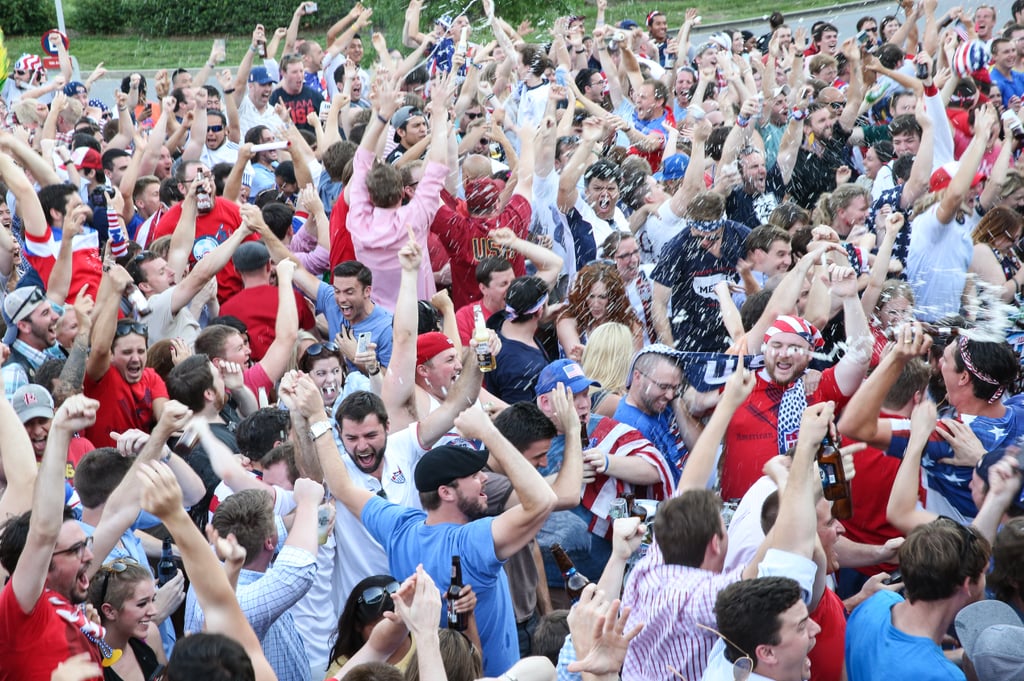 (And some flexing.)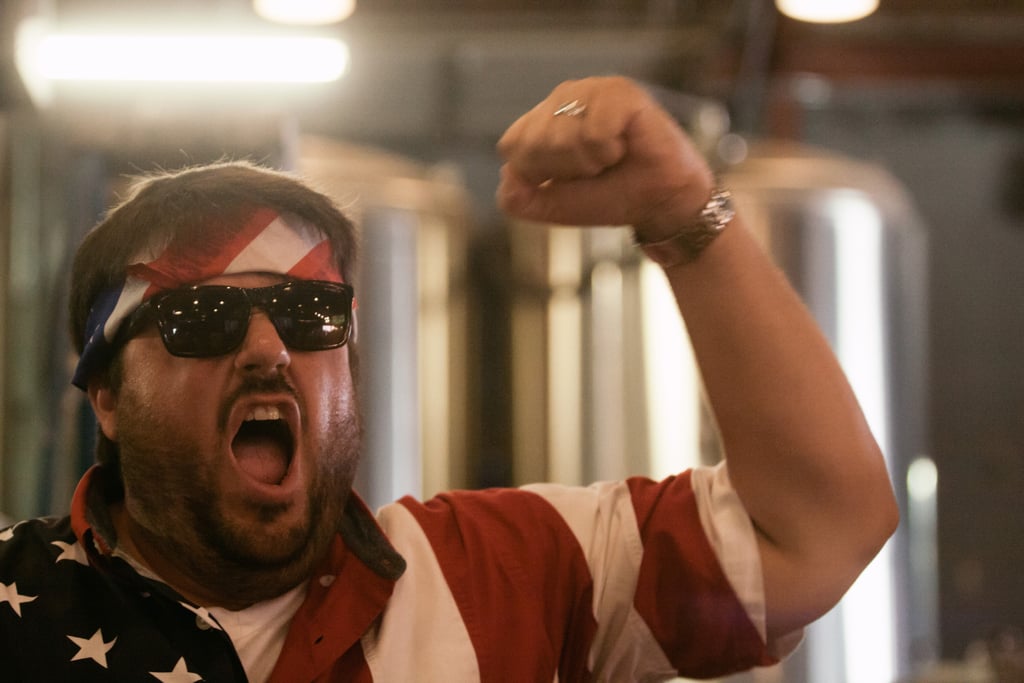 But seriously, MAYHEM.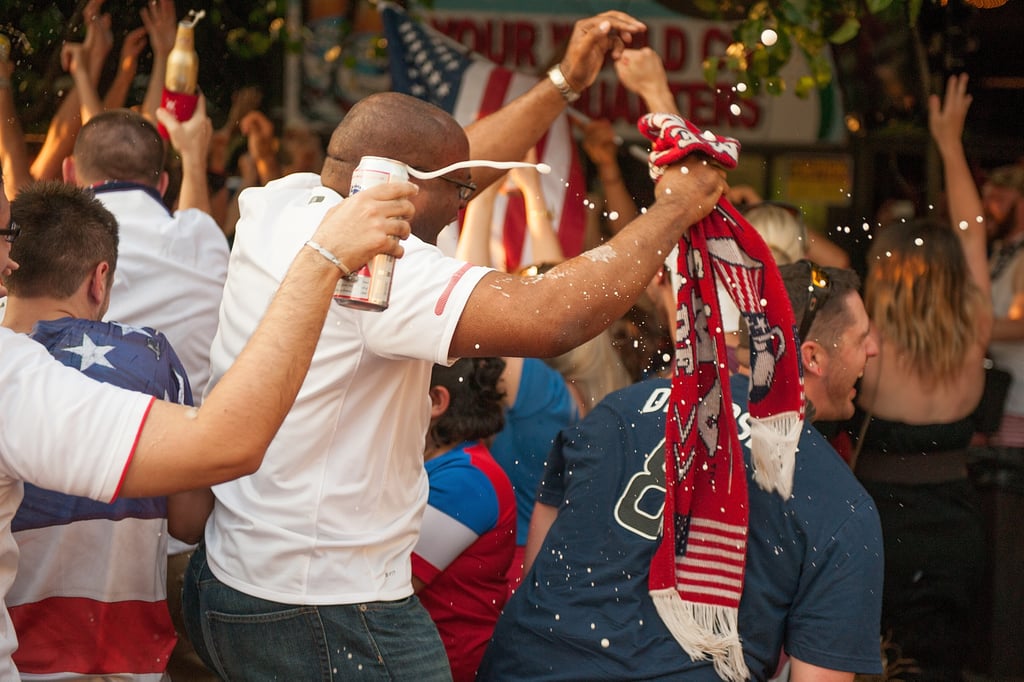 "I BELIEVE THAT WE WILL WIN!"