Sure, a fan ran onto the field during the USA's game against Belgium on Tuesday, but that was just the tip of the outrageous iceberg. There was also a ridiculously beautiful look at one player's abs, an unbelievably creative hairstyle, and what may or may not be the most photogenic moment from the World Cup, courtesy of a Ken-doll look-alike from Belgium. Unfortunately for the USA, the US men's national team lost, but for a more lighthearted look at the game, take a look at some of the most ridiculous things that have happened both on and off the field.
Source: Getty / FRANCISCO LEONG [1]
This Ridiculous Positioning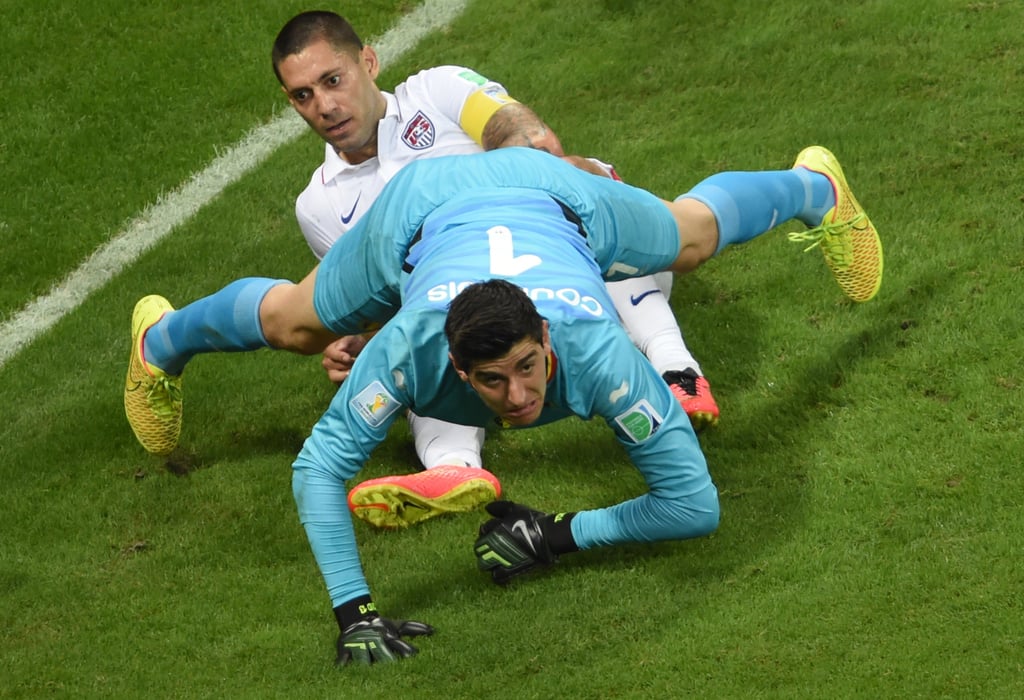 This Ridiculous Hairstyle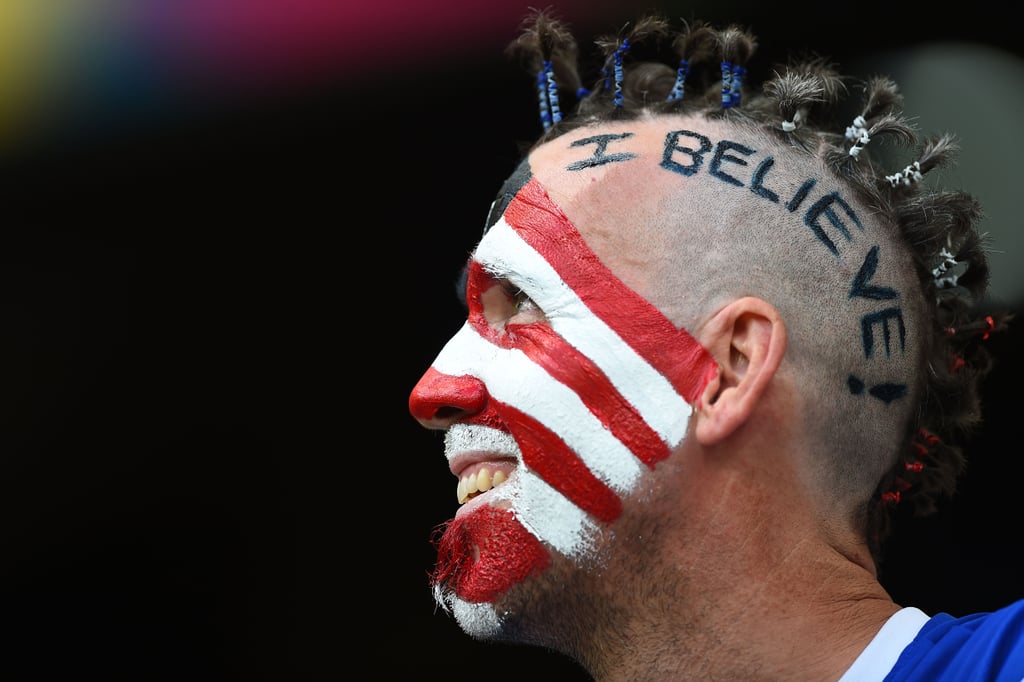 This Ridiculously Gorgeous View of Fabian Johnson's Abs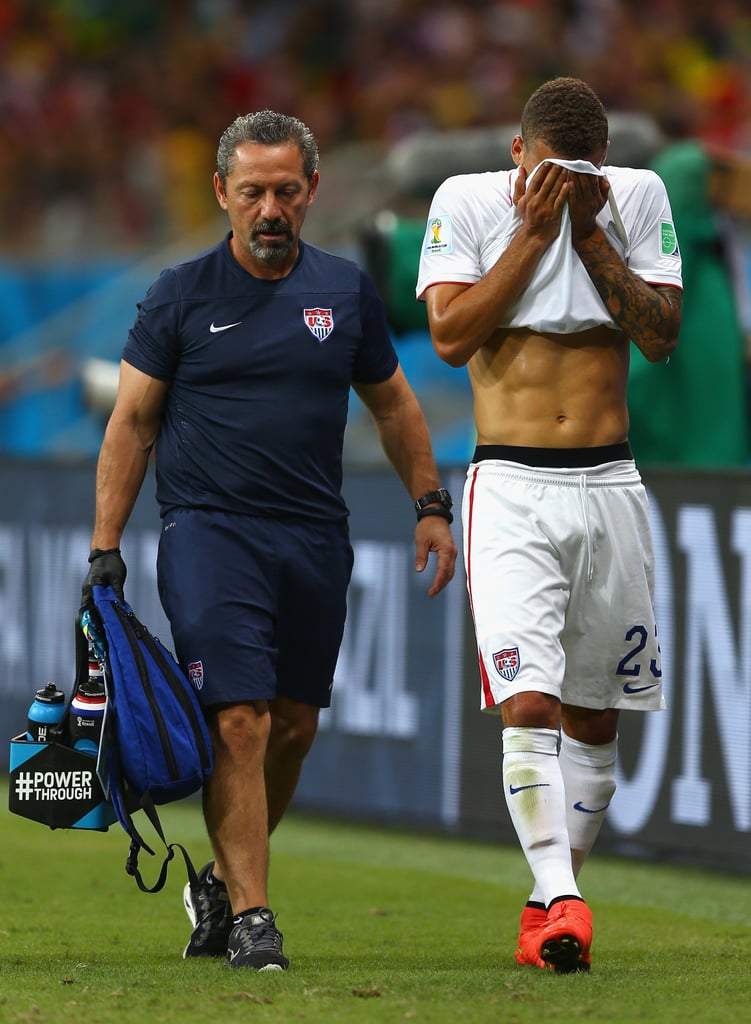 This Ridiculous Face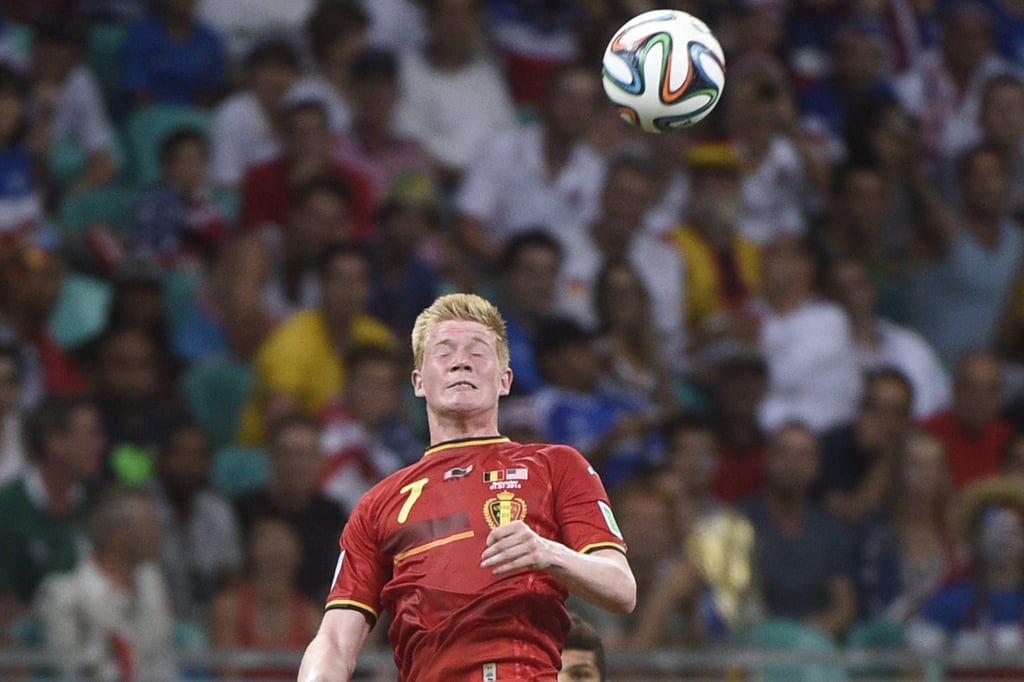 This Ridiculous Fan Running on the Field Like It's No Big Deal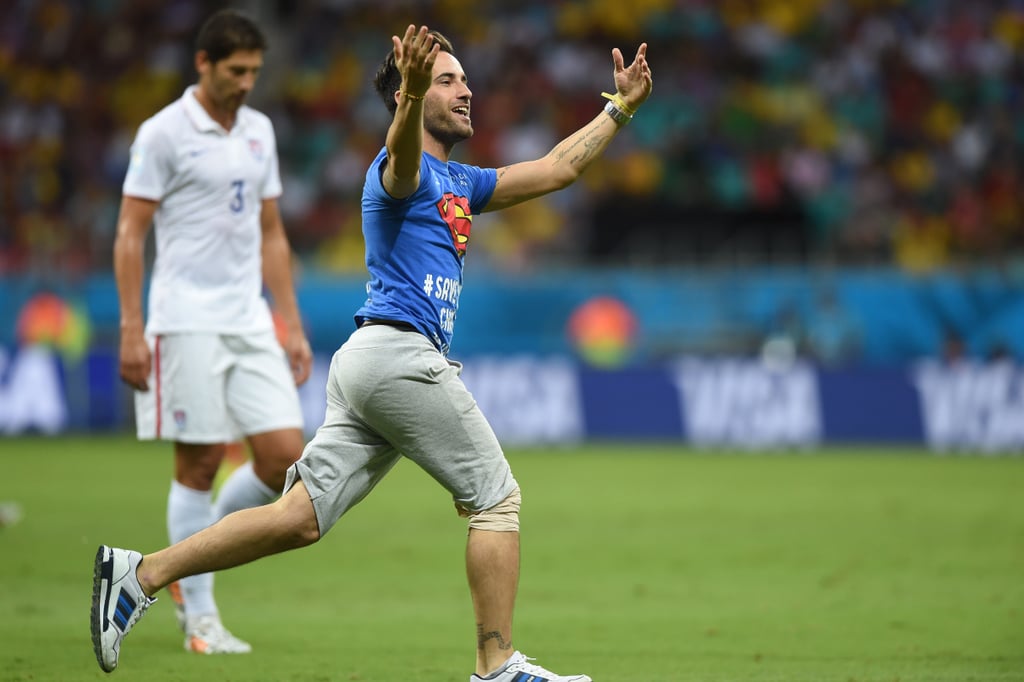 This Ridiculous Thumbs-Up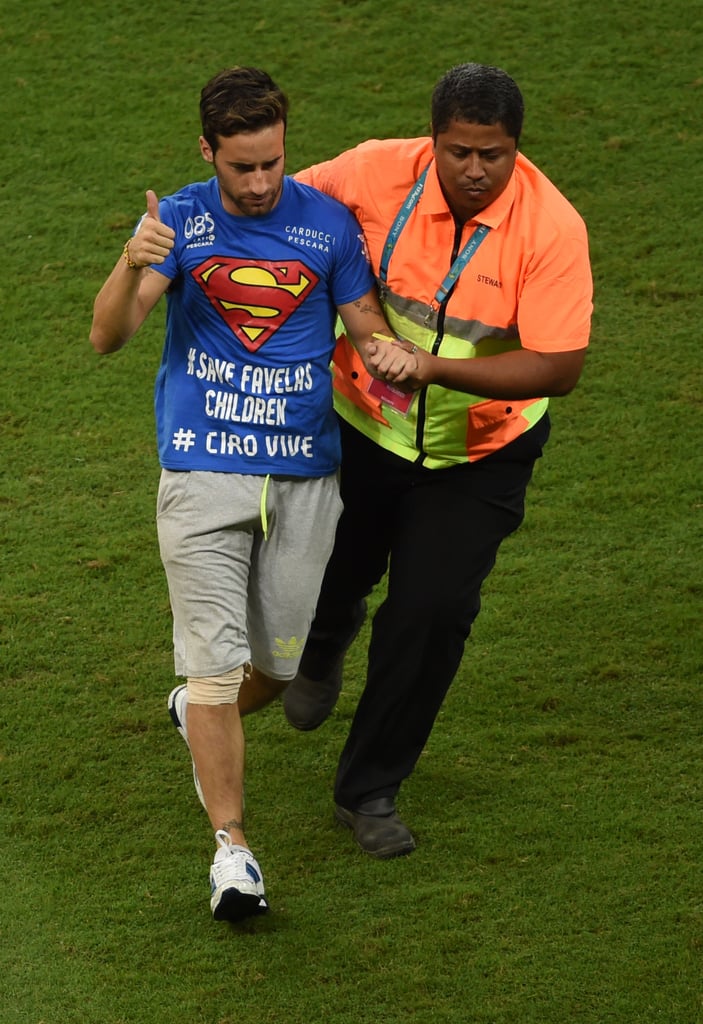 This Ridiculously Cool Father-Son Fan Duo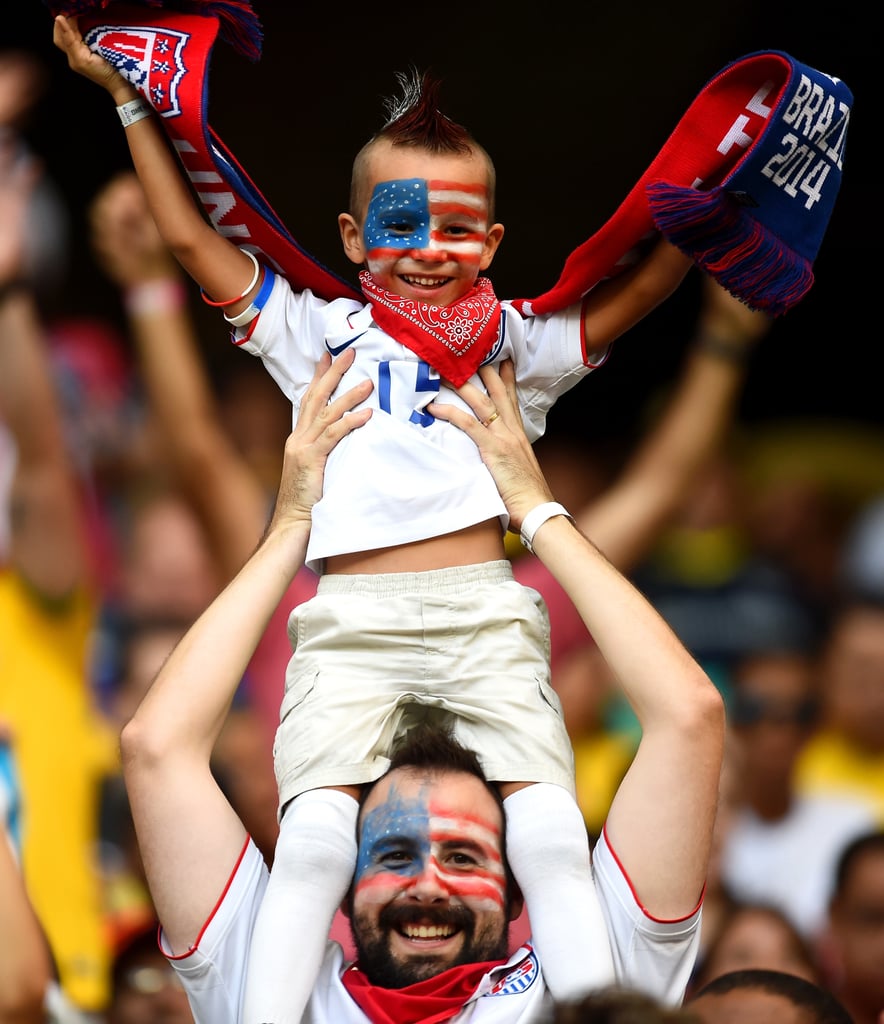 This Ridiculous Jump-Kick Move
This Ridiculous Battle of Cool Hair
This Ridiculously Evil Stare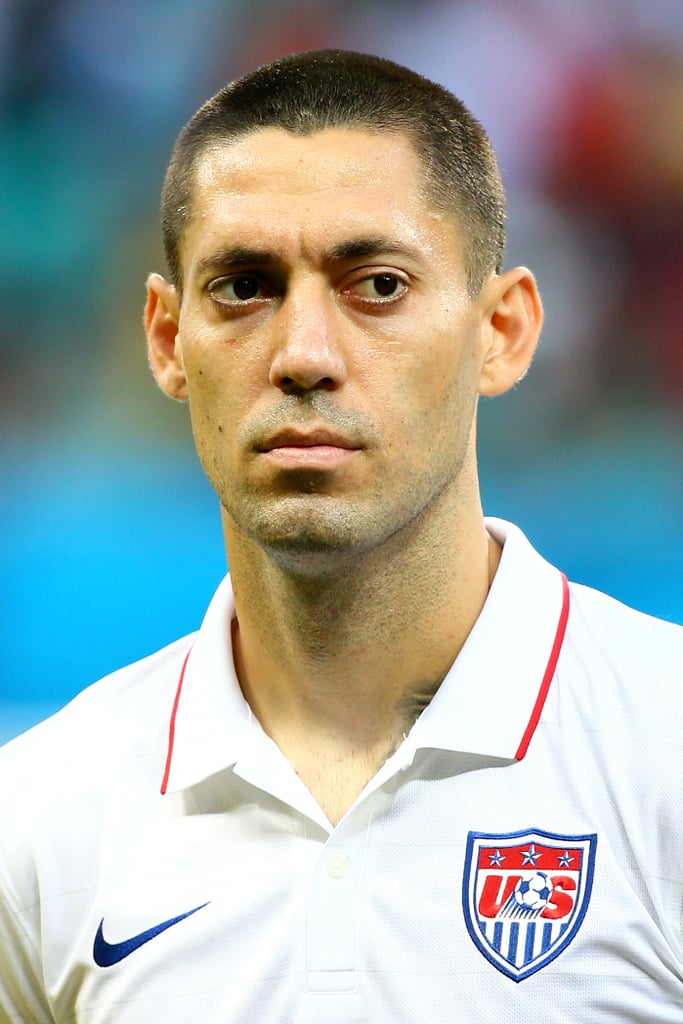 This Ridiculously Uncomfortable-Looking Move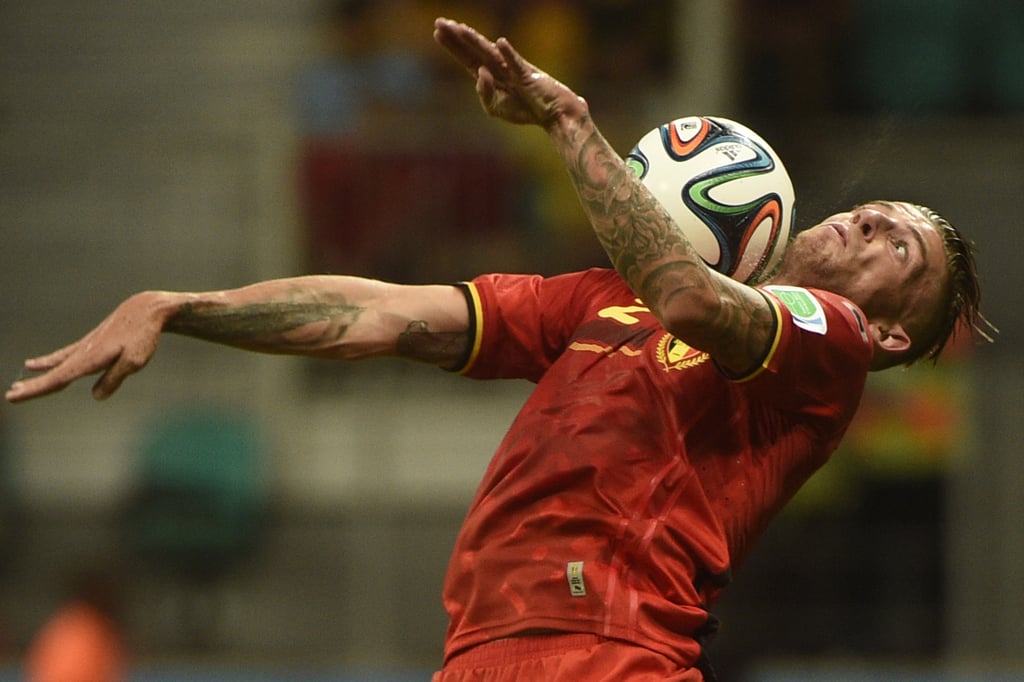 This Ridiculous, Tangled Mess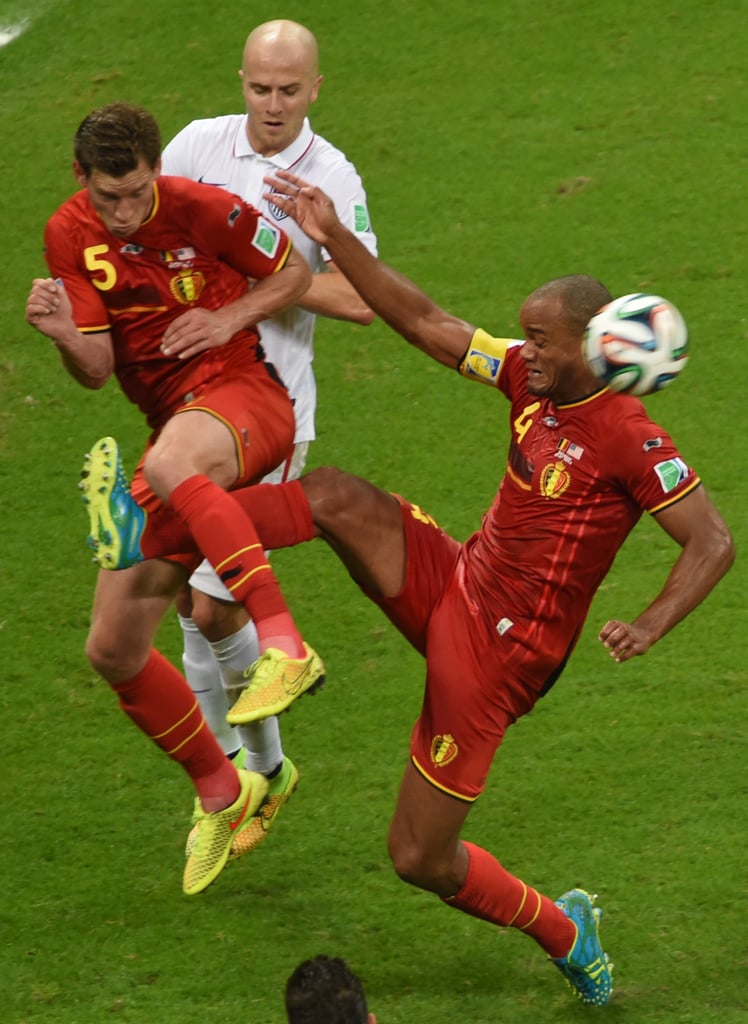 This Ridiculously Photogenic Moment From a Ken-Doll Look-Alike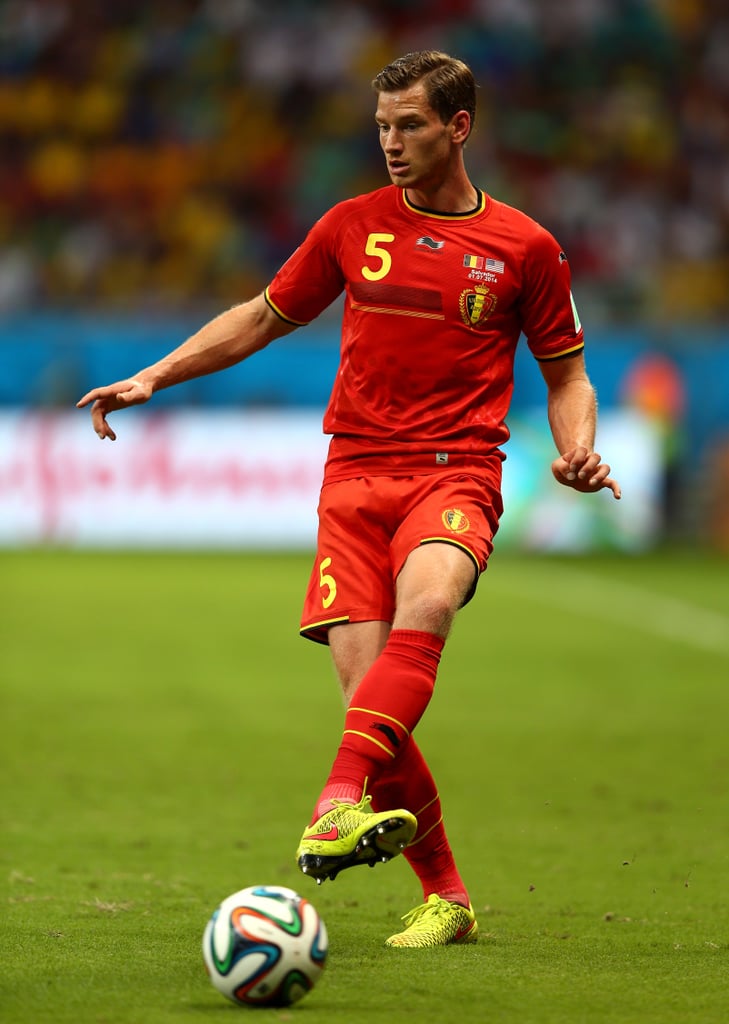 And This Ridiculously Beautiful Graham Zusi Close-Up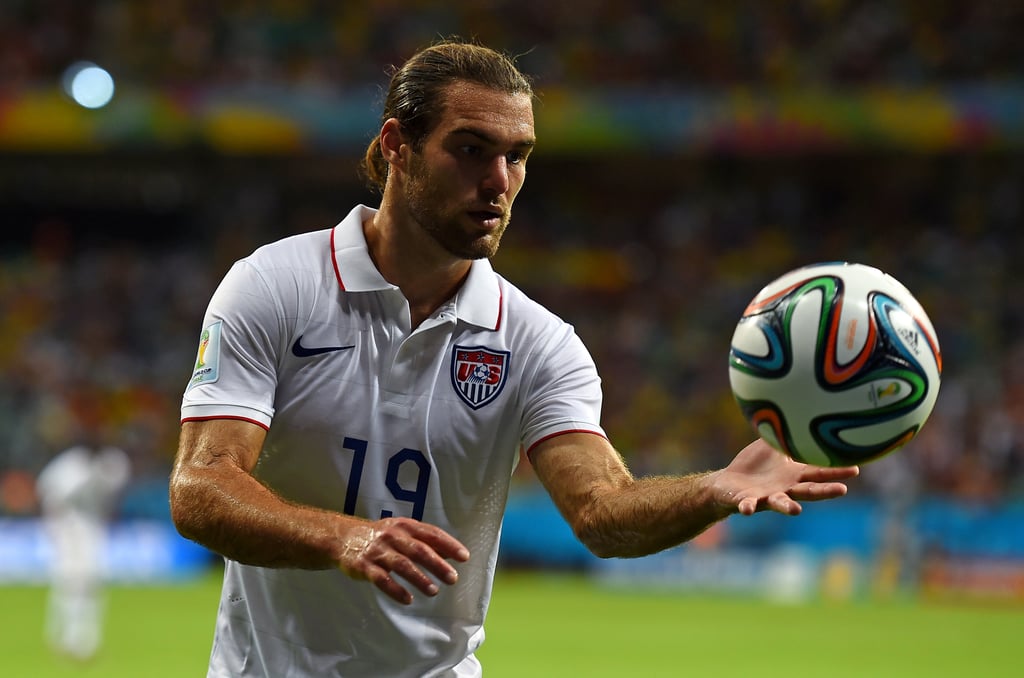 One of the many hot players on the US men's national team [2]!