Protests have been taking place in Ukraine for nearly two months now, but as clashes in the country's capital, Kiev, grow increasingly violent, the issue is gaining even more international attention. Shocking pictures from this week's events show the antigovernment protesters facing a wall of policemen, standing on top of burning barricades that surround an expanding protest camp. It all looks like something out of the postapocalyptic world of The Hunger Games. So what, exactly, are they fighting for? The protesters are calling for the removal of President Viktor Yanukovych, who's been in office since 2010. This past November, he pulled away from a partnership with the European Union, which implied that he'd rather align with Russia, and the people weren't too happy about it. As confrontations continue, take a look at some of the most startling pictures to see why Kiev is in the news.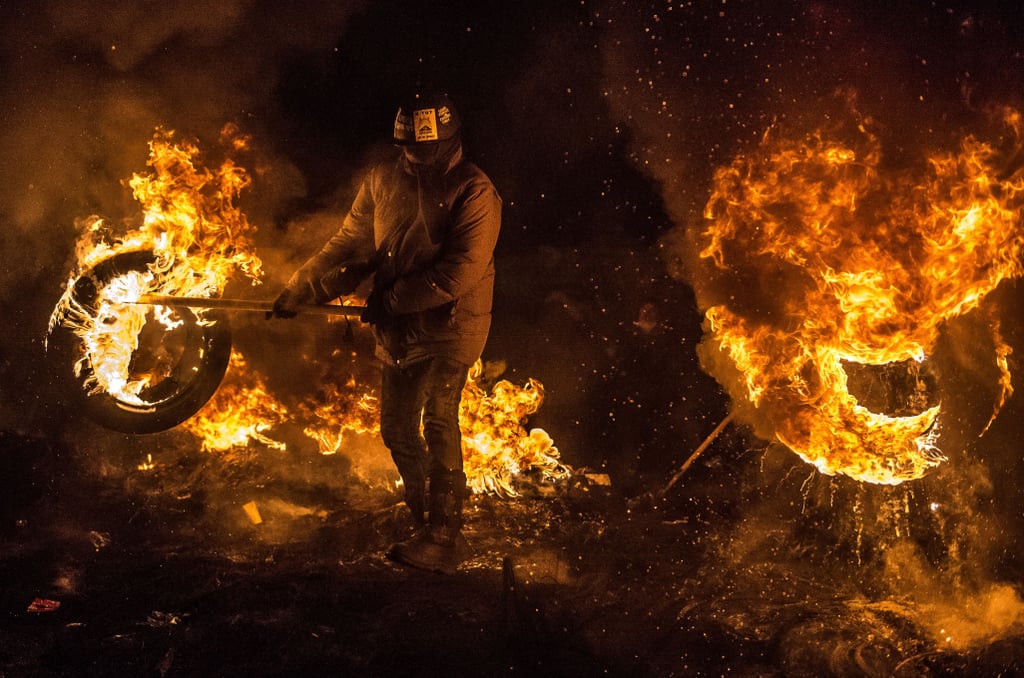 Burning tires lined the edge of the camp.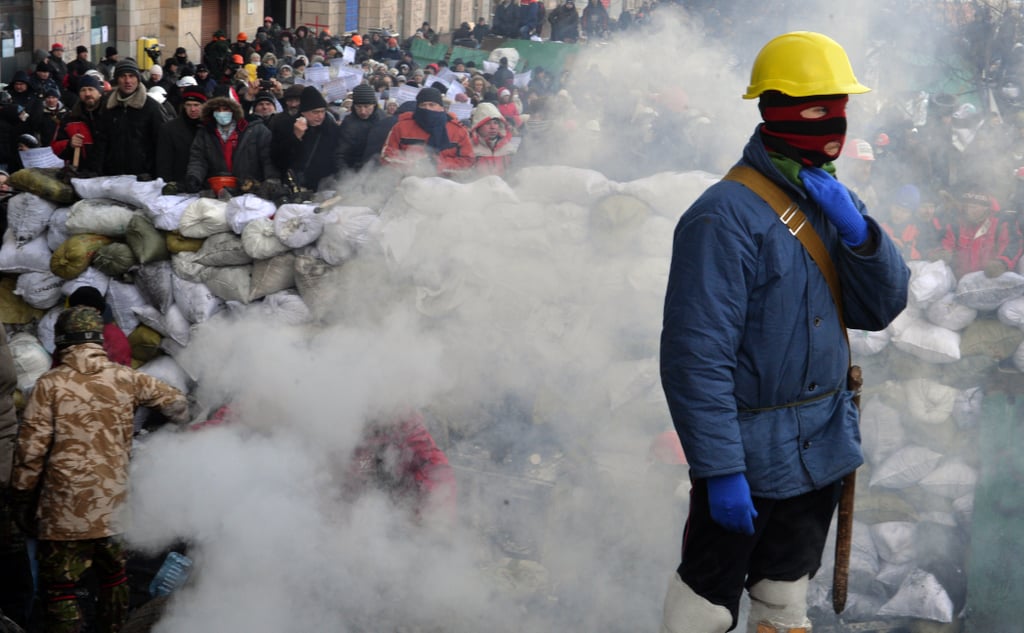 Protesters stood guard along the edges of the camp.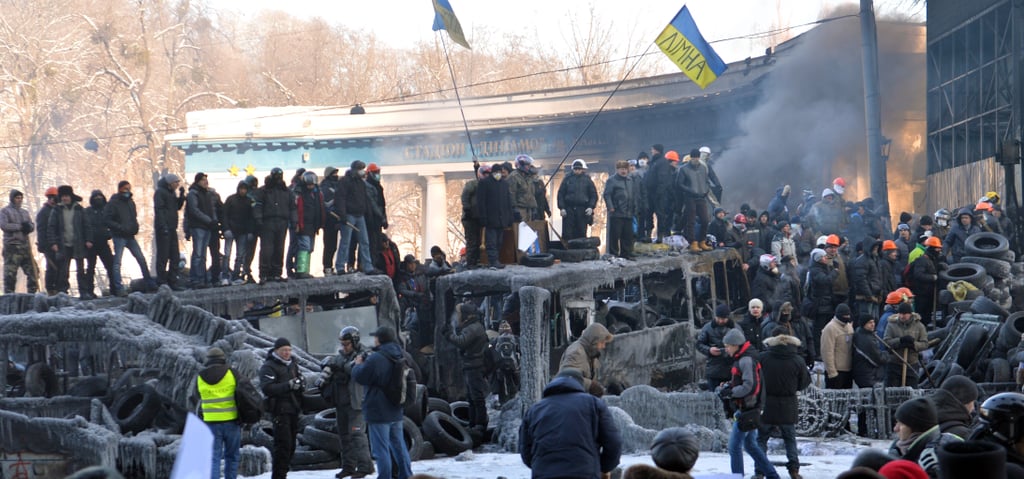 They lined up along icy trucks, waving flags as they continued to protest.
Meanwhile, police offers blocked off a street in Kiev.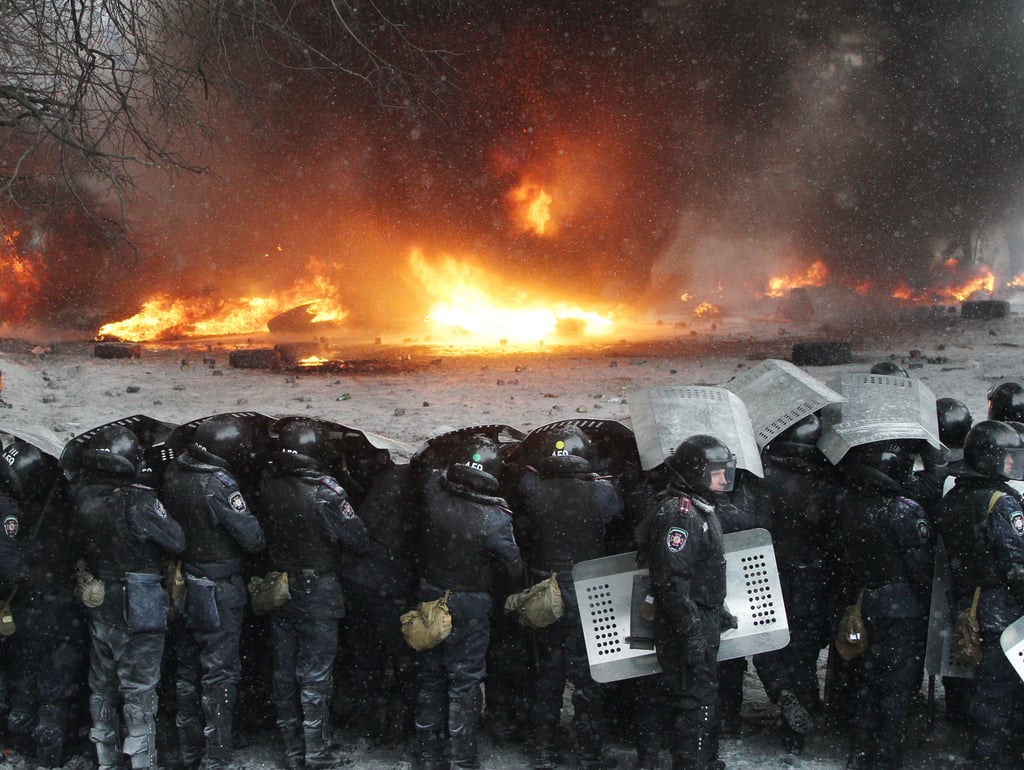 The policemen held up shields to block themselves from falling ashes.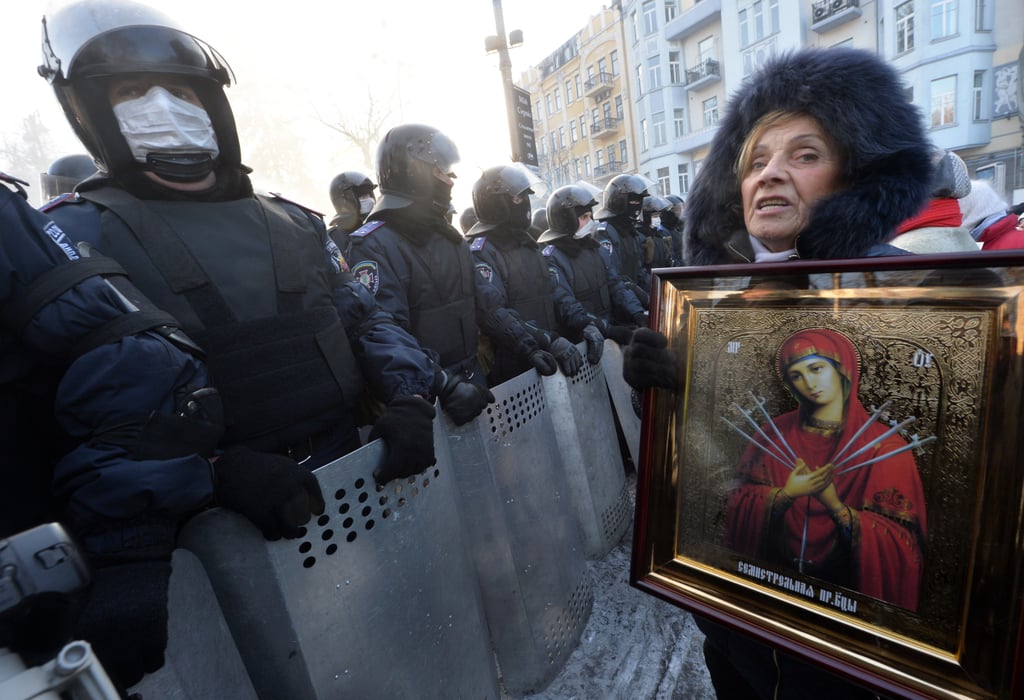 One woman held up a religious image while standing in front of riot police in Kiev.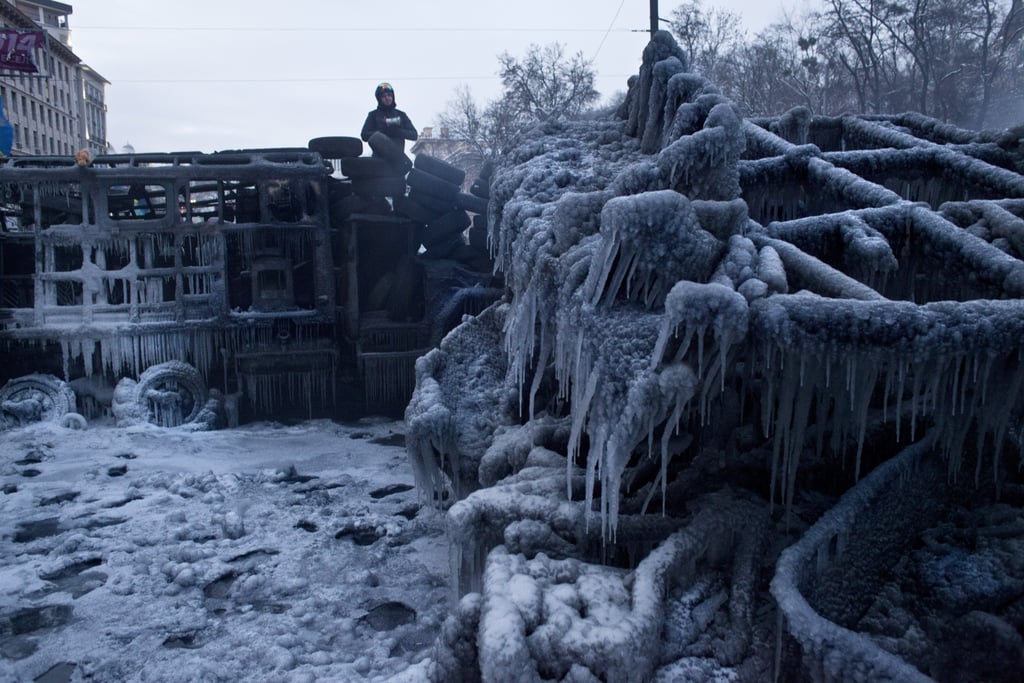 A protester stood on top of a charred, icy police truck.
Protesters threw stones as smoke billowed above the barricade.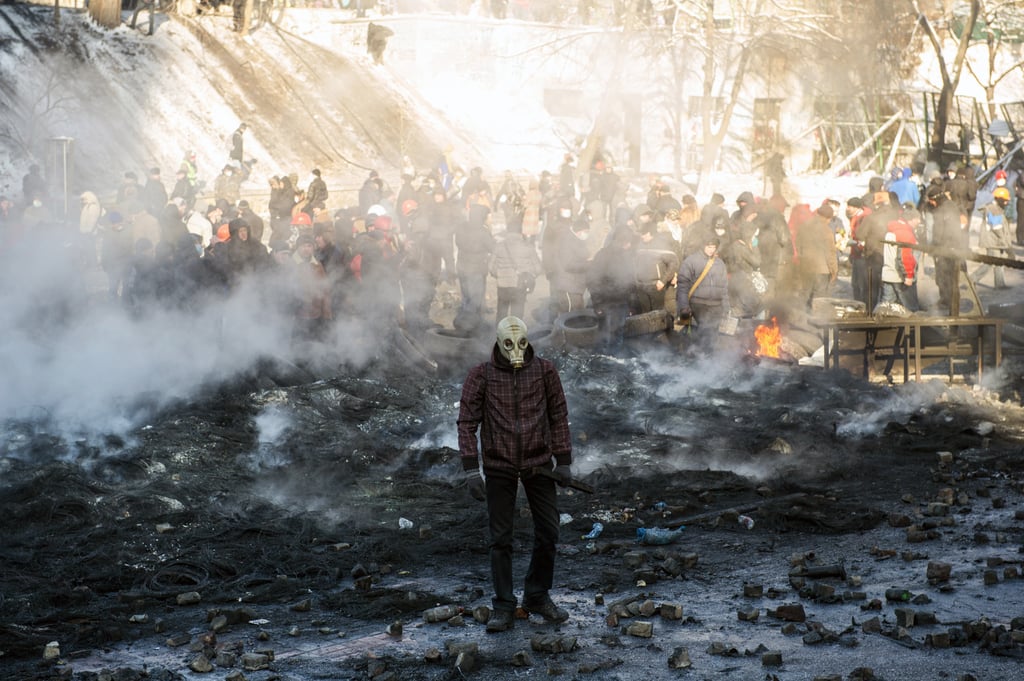 A protester wearing a gas mask stood among charred garbage as the group clashed with policemen.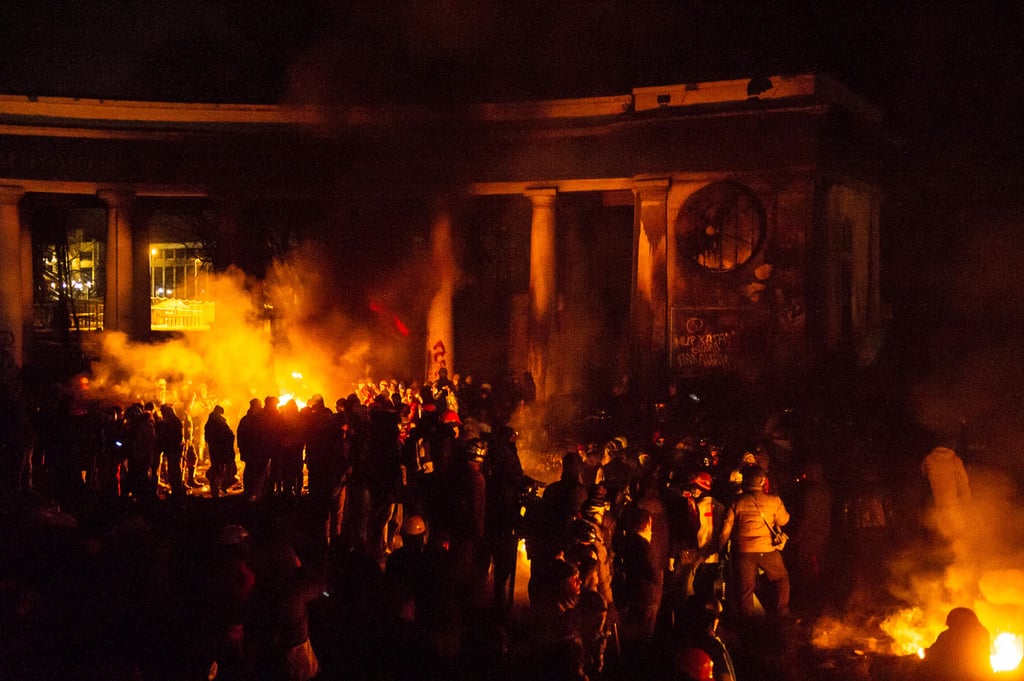 Fires burned throughout the protesters' camp.
A woman spoke with police offers while kneeling in the snow.
Women gathered with signs asking the police to join the protest.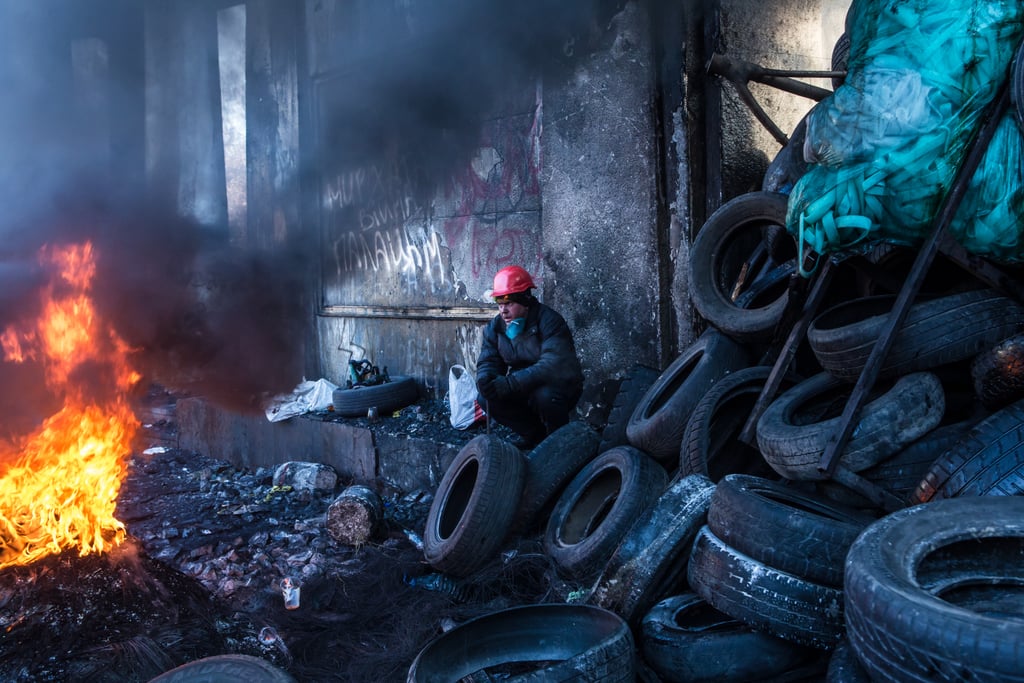 A protester wearing a gas mask stood among charred garbage as the group clashed with policemen.
People held portraits of fallen protesters during a candlelight vigil.
Protesters carried metal shields to march through Kiev.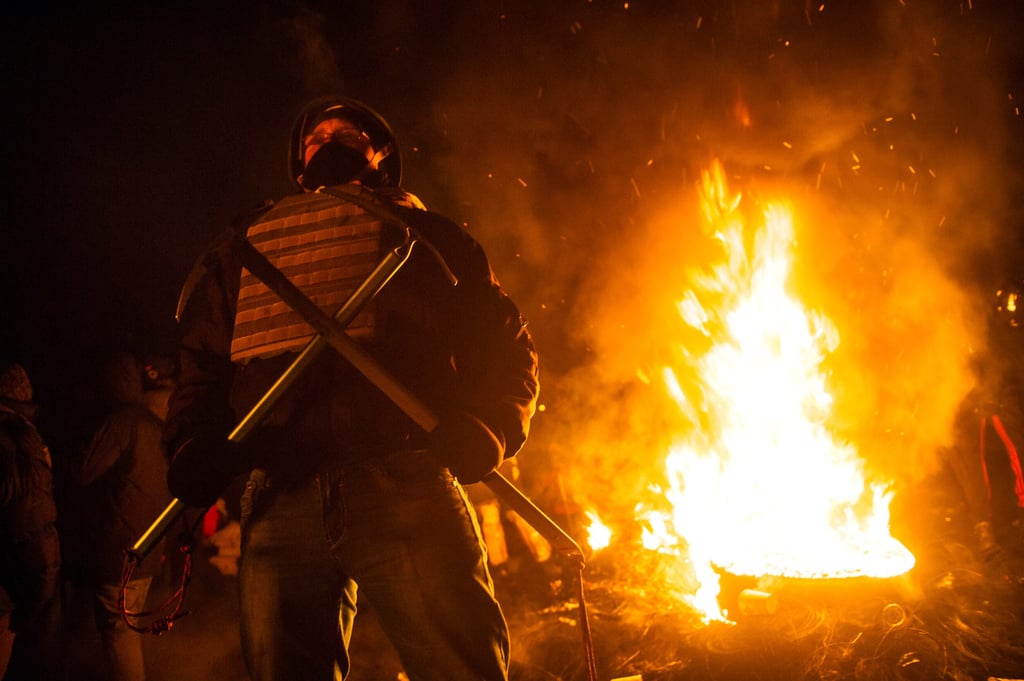 They burned tires beside their barricade in Kiev.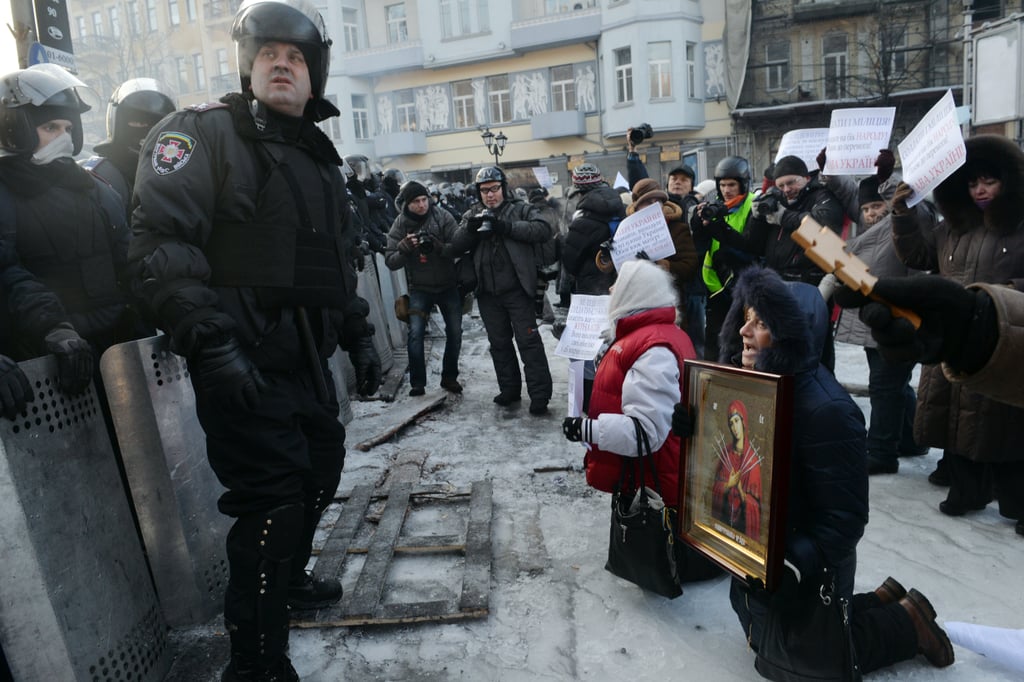 Women grouped together in front of the police.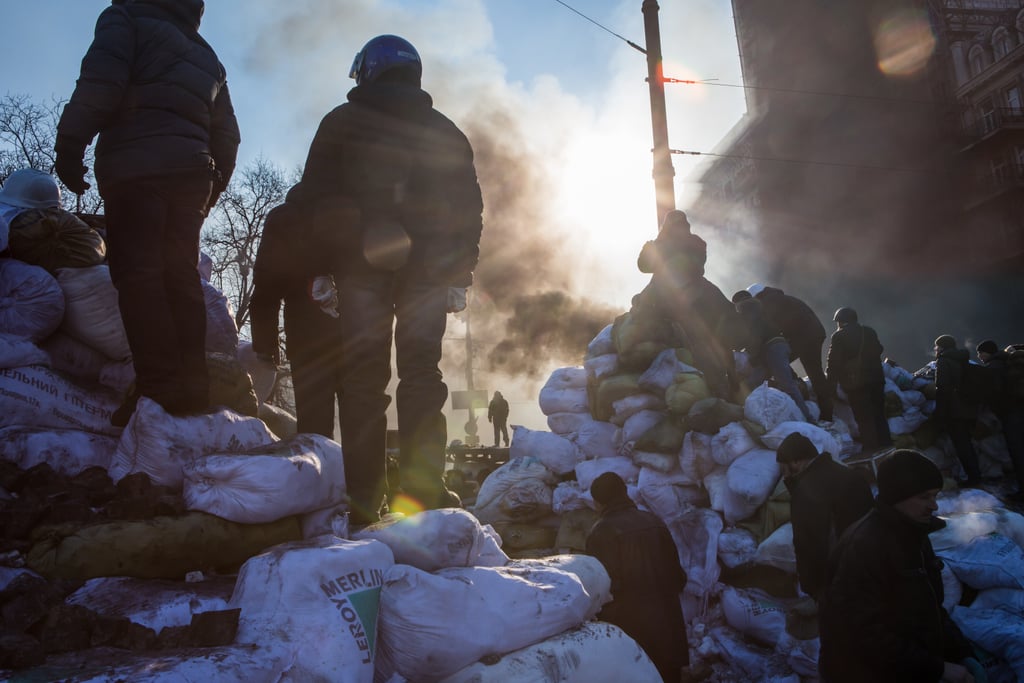 Protesters stood along the camp's barricade.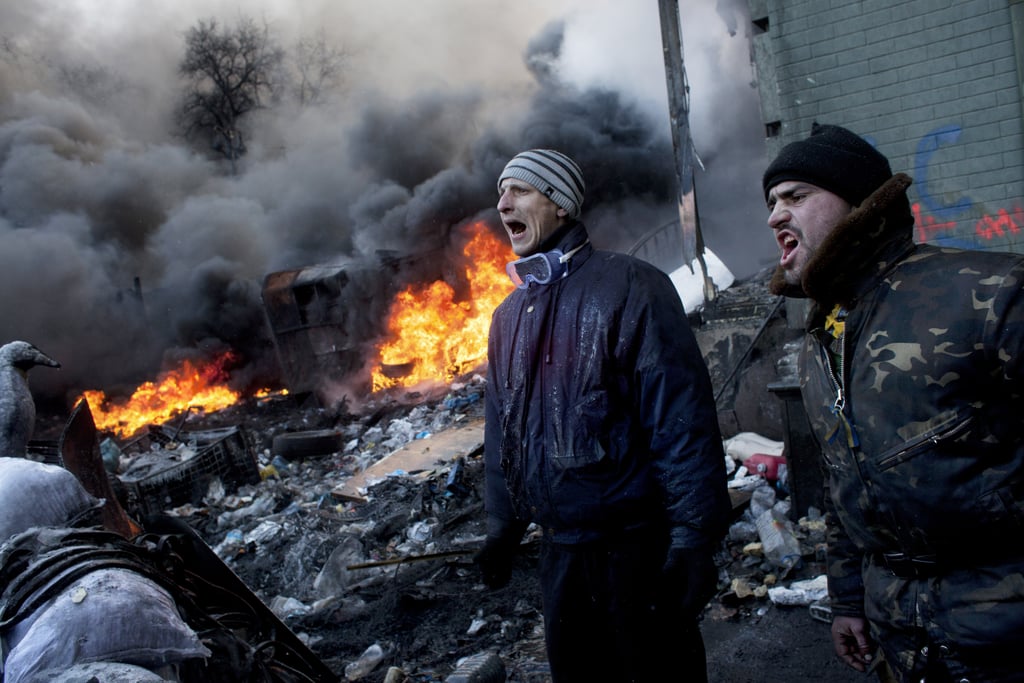 As fires burned, protesters shouted from behind their barricade.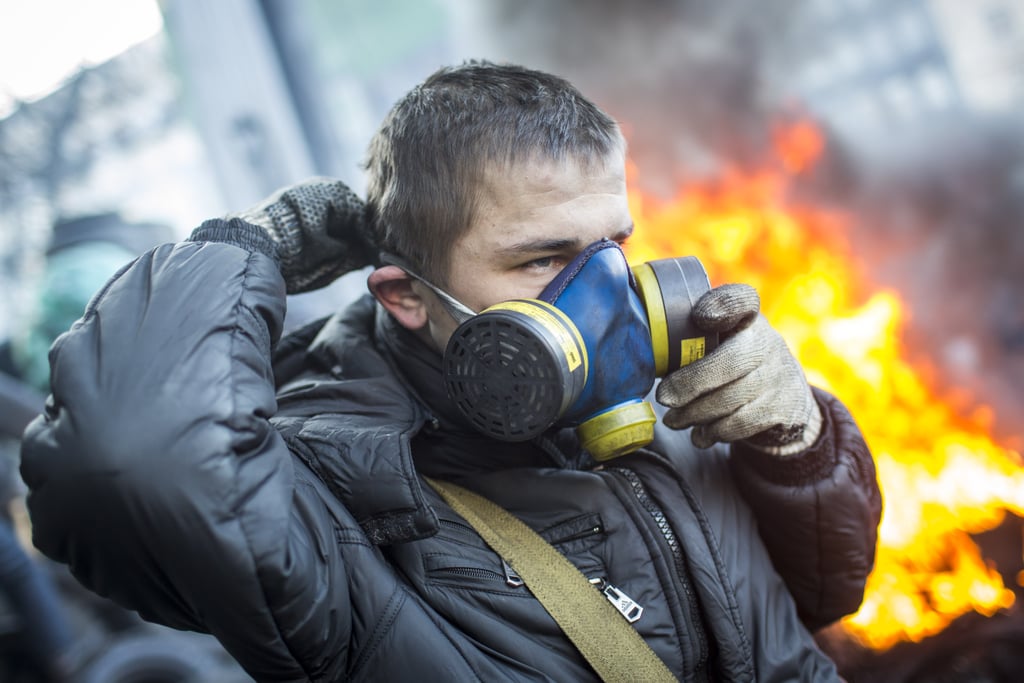 A protester put on his gas mask near the burning piles.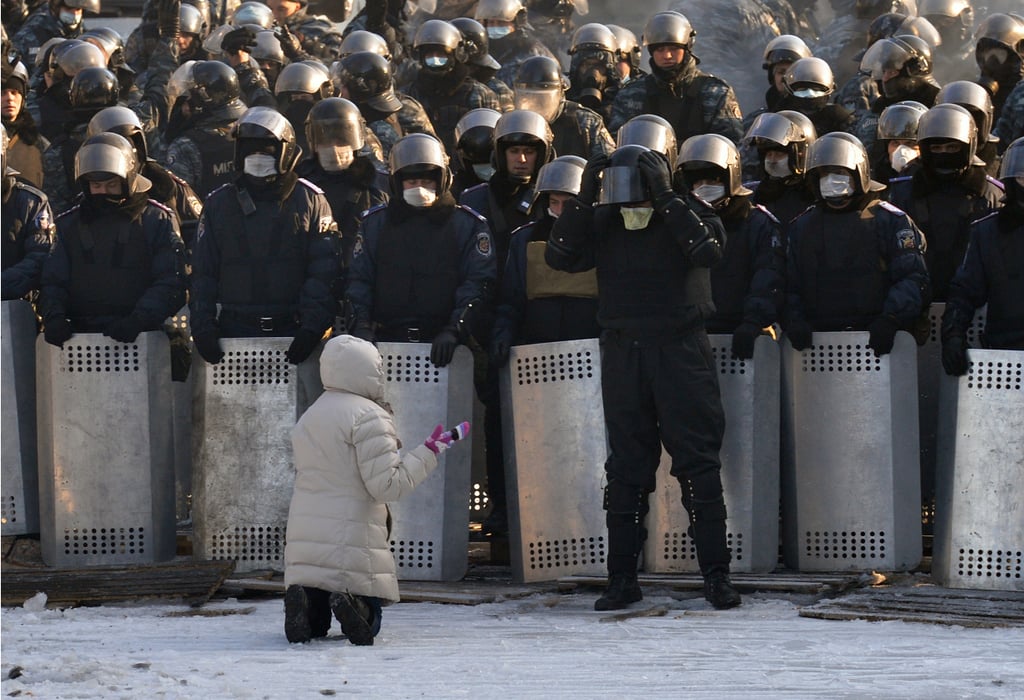 A woman spoke out as she knelt in front of police in Kiev.