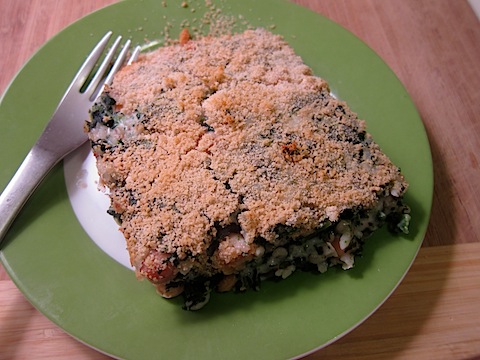 5 ingredients.  Dump and stir.  Bake.  Delicious.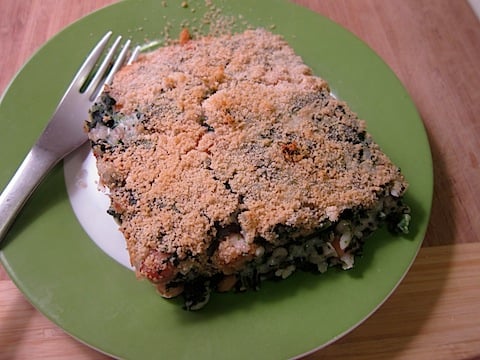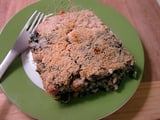 Ingredients
* 1 bag frozen spinach
* 1 cup cooked rice
* 1 can chickpeas, rinsed
* 1 can cream of mushroom soup
* 2 TB breadcrumbs
* Salt and pepper
Directions
Preheat oven to 350-degrees.
Thaw a bag of frozen spinach and squeeze the water out. Combine chickpeas with the cream of mushroom soup and add cooked rice. Combine this mixture with the spinach, making sure to season each ingredient (aside from the soup) with a little salt and pepper. Press into a greased 8×8 pan. Top with bread crumbs and a cooking spray spritz. Bake for 25-30 minutes.
More pix and info on my blog!
Information
Category

Main Dishes