Thanks to the popularity of Prince William and Kate Middleton, Americans are very used to seeing the British royal family doing their royal duties, which typically involve charity appearances [1], royal tours of foreign countries [2], and occasionally taking part in a grand event [3]. However, while we often see the royals out and about, some people are still a little unsure about what it is that the royal family actually does. Yes, we all know that Queen Elizabeth II is the queen, but what do the other members of the family do for money, and how much of it do they get? The issue of royal finances can sometimes be a controversial one (especially when it involves British taxpayers paying for the Duke and Duchess of Cambridge's $6.5 million home renovation [4]), but we've put together a guide on the official — and unofficial — jobs for various members of the royal family, from Prince William to Zara Phillips.
Want more? Be sure to follow us on Facebook [5], Twitter [6], and Instagram [7]!
Prince William, Duke of Cambridge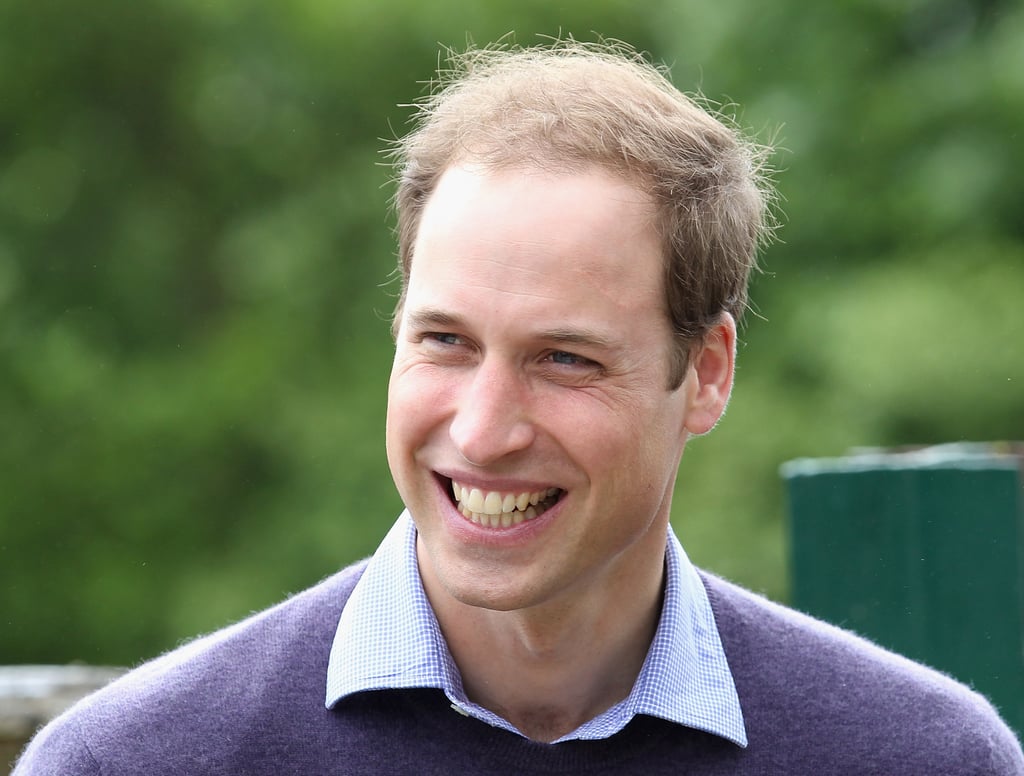 In August 2014, William announced that he had signed on to become a helicopter pilot with East Anglian Air Ambulance, based in Cambridge and Norwich. According to the Palace, this marks the first time that a member of the royal family in direct succession to the throne has signed on with a civilian employer. His salary has yet to be disclosed but the Palace says it will be donated directly to charity.
Up until September 2013, Prince William worked as a search and rescue helicopter pilot in North Wales with the Royal Air Force. According to reports, he earned £37,170 [8] (or roughly $63,252)/
No matter what kind of job William takes on, he will always have his official career of being a prince. In fact, he put his occupation as "Prince of the United Kingdom" on Prince George's birth certificate [9]. While William is not paid a traditional salary for his services as a prince, his traveling expenses, security, and wardrobe are all paid for by the taxpayers when he is going on an official trip. Renovations made on his homes in semipublic locations — like Kensington Palace — are also paid for by taxpayers. Aside from these expenses, he also receives an income from his father, Prince Charles, as well as money from his personal investments. William also reportedly received an inheritance of $10 million from Princess Diana [10].
Catherine, Duchess of Cambridge
Like William, Kate identifies her job as a "Princess of the United Kingdom [11]," despite not going by "princess" as her title. Also like William, most of her time is spent attending to royal duties, like going on official tours and representing the queen at various events. She is also the patron of several charities, including East Anglia's Children's Hospices and the National Portrait Gallery, among others. While Kate's official expenses are taken care of by the British government, some of her personal expenses are also covered by Prince Charles and the income he receives from the Duchy of Cornwall.
Of course, Kate wasn't born a royal, so that means that she's had to hold down "regular people" jobs in the past. After graduating with a degree in art history from the University of St. Andrews, the duchess famously struggled to find a day job that would allow her the freedom to see the always-on-the-move William and also help her support herself without her parents' help. Like her sister, Pippa, Kate worked part-time for her parents' online company, Party Pieces. In 2006, she took on a job as an accessories buyer for Jigsaw but left the job in 2007. Before she met William, Kate worked as a deckhand [12] for a few months during her gap year.
Prince Harry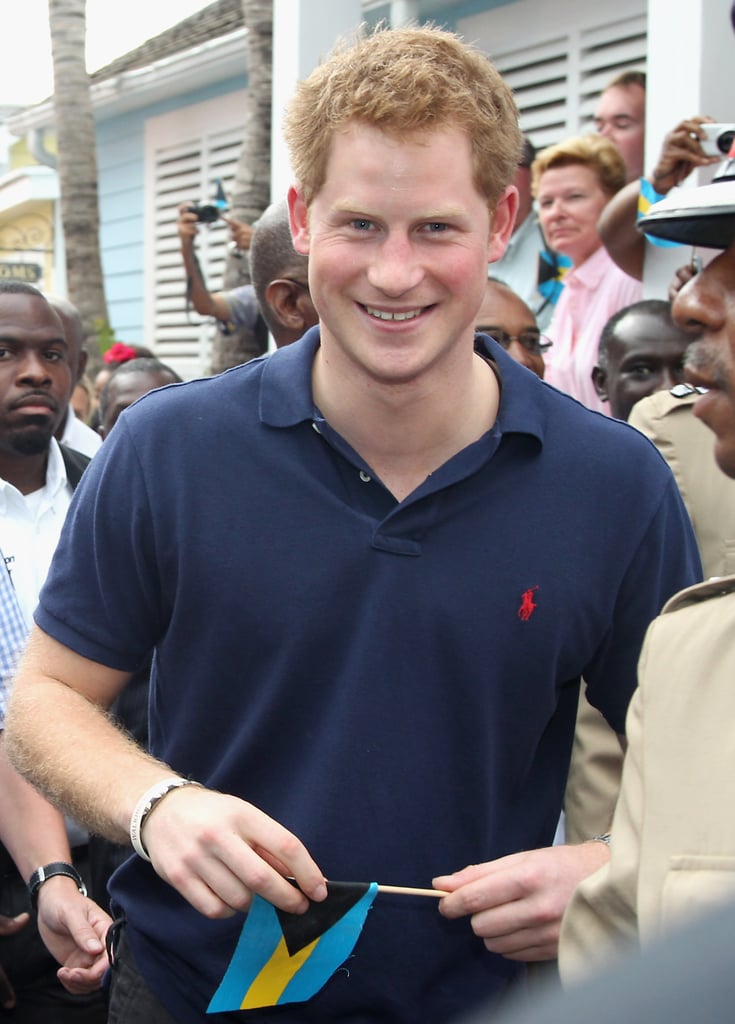 Like any good royal, Harry is a member of the military and currently serves as a staff officer in the position of SO3 (Defence Engagement) in London, where he is known as "Captain Wales." Before that, Harry spent three years in training and operational service with the Apache helicopter force during his attachment to the Army Air Corps. While in the Army Air Corps, Harry reportedly received a salary of $60,000 [13], but it is not known how much he earns in his new position. He has served two tours in Afghanistan — one in 2007 and another in 2012. After leaving his helicopter pilot position, Harry also launched the Invictus Games, a Paralympics event designed for servicemen and women. The prince said he was inspired to start the event after visiting the Warrior Games in the US back in 2013. In addition to the Invictus Games, Harry also serves as a patron to various charities, including Sentebale, which he cofounded with Prince Seeiso of Lesotho, and his official charity, which he manages with Prince William and Kate.
Aside from his military and charity duties, Harry's main job is being a prince. Like for William and Kate, all expenses related to Harry's official duties are paid for by the taxpayers. When he turns 30 later this year, he will receive his half of his inheritance from Princess Diana [14], which is rumored to be valued at about $17 million. (This is up nearly $7 million from William's reported inheritance, and the increase is mostly due to sound investments from the administrators of Diana's estate.) Despite inheriting a big chunk of money, Harry will likely not blow it on anything extravagant, as he lives a pretty modest lifestyle. In 2012, he traded his apartment at his father's home, Clarence House, for a modest staff apartment in Kensington Palace [15].
Charles, Prince of Wales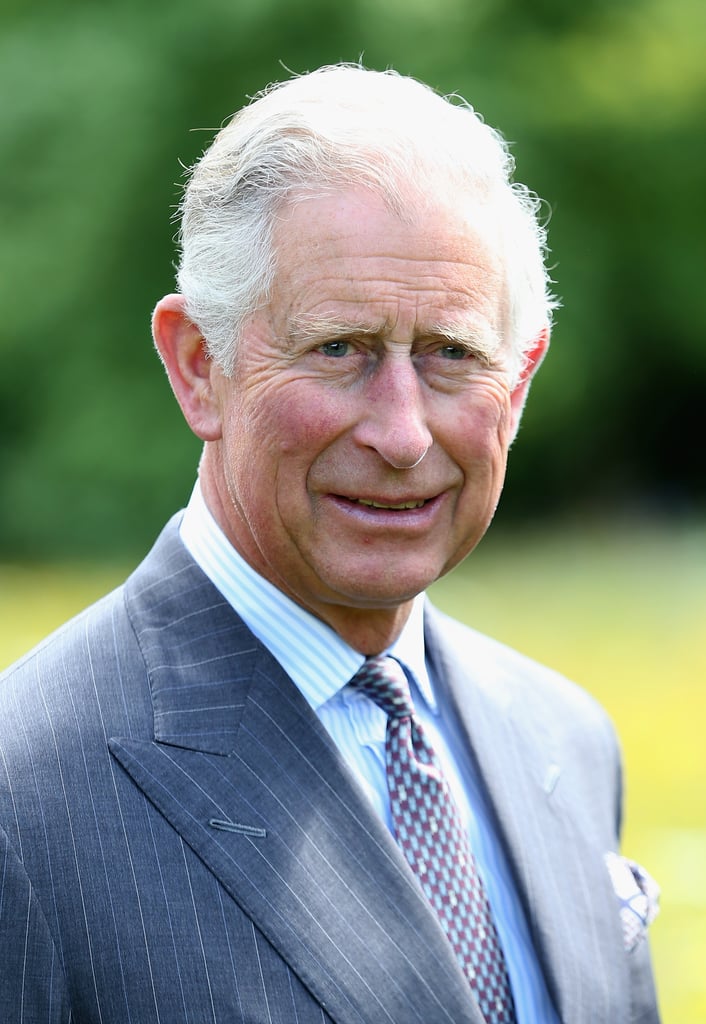 As the Prince of Wales, Charles's time is completely dedicated to royal life, including representing the queen at home and abroad, tending to his various charities, and preparing to become the future king of the United Kingdom. His biggest charitable focuses include the Prince's Trust, which he set up in the '70s to give microgrants to young people looking to start their own businesses. He is also a big advocate for conservation and was an early proponent of organic farming and focusing on sustainability.
Most of Charles's income comes from the Duchy of Cornwall, which was established in the 14th century to provide a private income for the Prince of Wales and can only ever be held by the sovereign's eldest son. The duchy produces a massive amount of money [16] and last year brought in £19.5 million (about $33.3 million). Expenses related to Charles's official duties and nonprivate residences are paid for by the taxpayers. Last year, the government paid £2.2 million (or $3.7 million) for Charles's official expenses.
Princesses Beatrice and Eugenie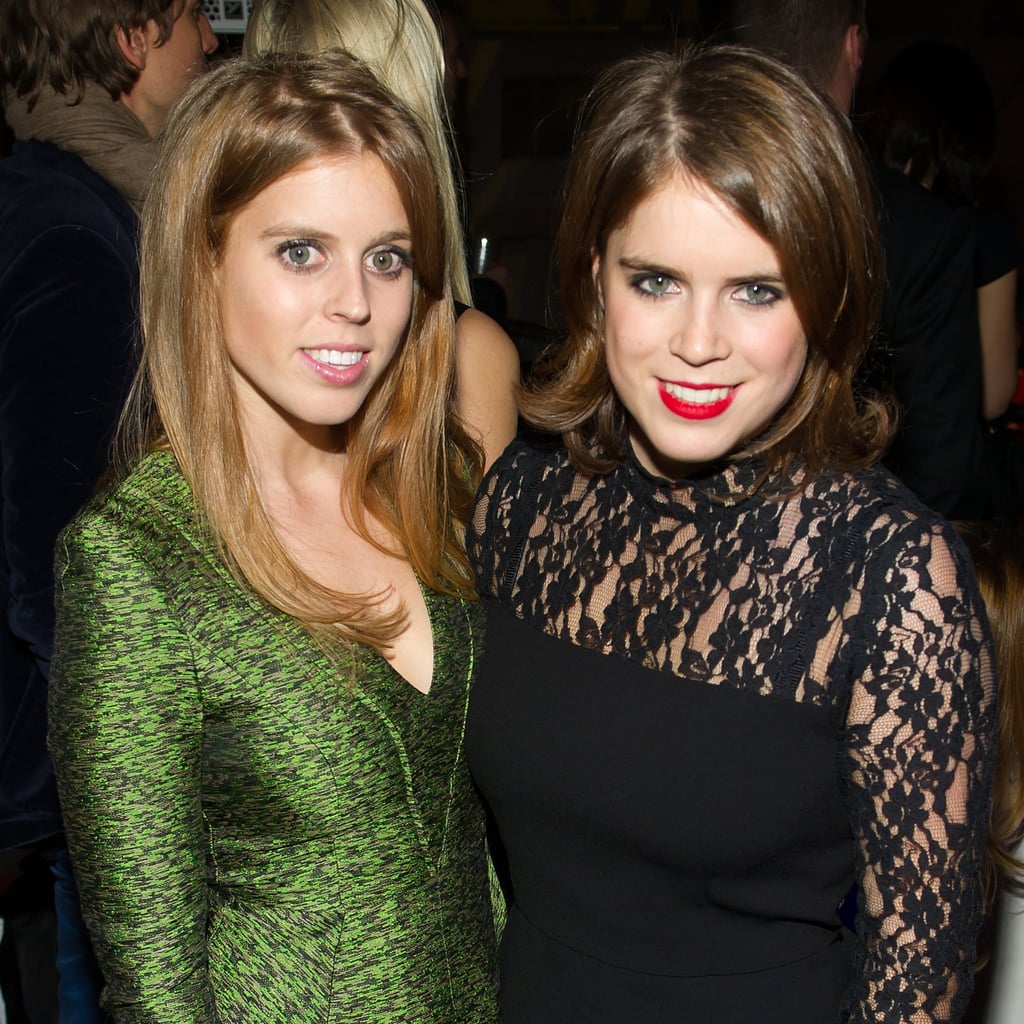 Princesses Eugenie and Beatrice don't have as defined a royal role as William, Kate, and Harry, so that means that the daughters of Prince Andrew and Sarah Ferguson have had to venture out into the real world for jobs. Neither of the sisters has an HRH title, and they also don't receive any money directly from British taxpayers. Up until 2013, Princess Beatrice worked at an investment-capital firm and has since taken on an internship at Sony Pictures Television in London. Meanwhile, Eugenie has landed a gig as a benefit auctions manager at online auction house, Paddle8, which is based in NYC. Her job reportedly brings her $42,800 a year [17] — not too shabby for a 24-year-old. Of course, Eugenie and Beatrice also occasionally attend royal events with their family, including the Royal Ascot and Trooping the Colour.
Peter and Zara Phillips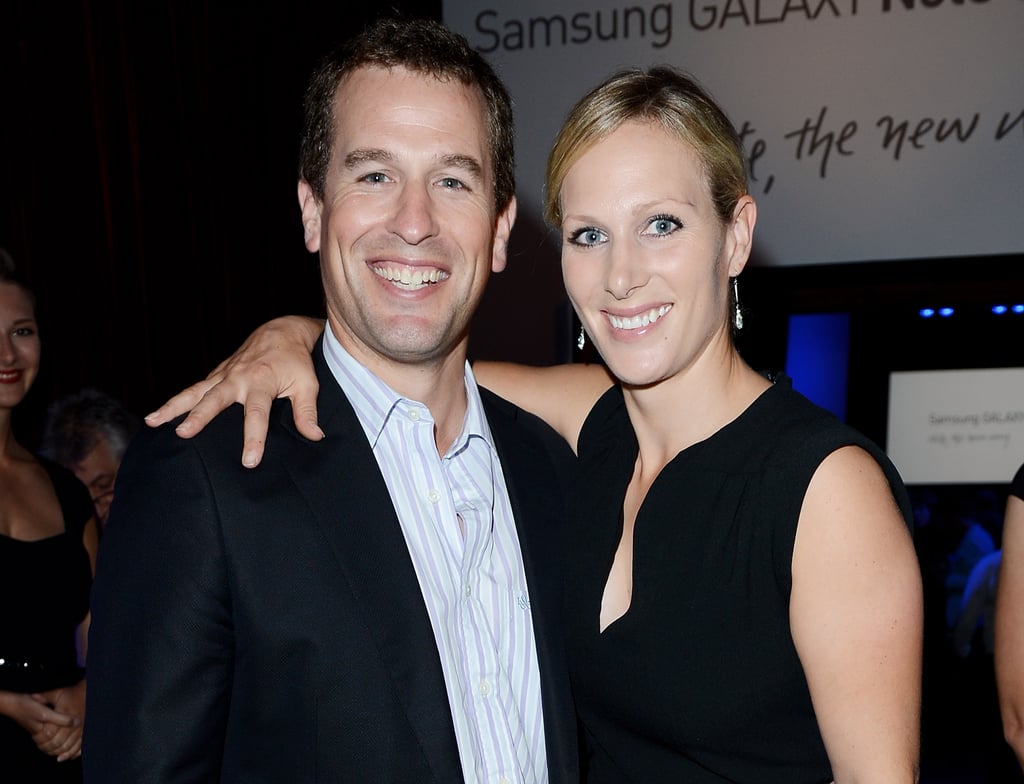 Like Eugenie and Beatrice, Zara Phillips and Peter Phillips don't have royal titles and don't directly receive money from the taxpayers. However, being older than their princess cousins, they've had time to establish themselves in their respective careers.
Zara is an accomplished equestrian and competed in the 2012 Olympic Games on behalf of the UK. Her love of sport probably influenced her side job as a fashion designer for Musto Outdoor Clothing, where she designs a range of sporty womenswear under the line ZP 176 [18]. Zara's husband, Mike Tindall, is a professional rugby player. Meanwhile, Zara's elder brother, Peter, leads a relatively quiet life. He worked as a manager for the Royal Bank of Scotland until 2012 and currently works as a sports manager for Formula One [19], rugby, golf, and cricket for SEL UK.
Prince Philip, Duke of Edinburgh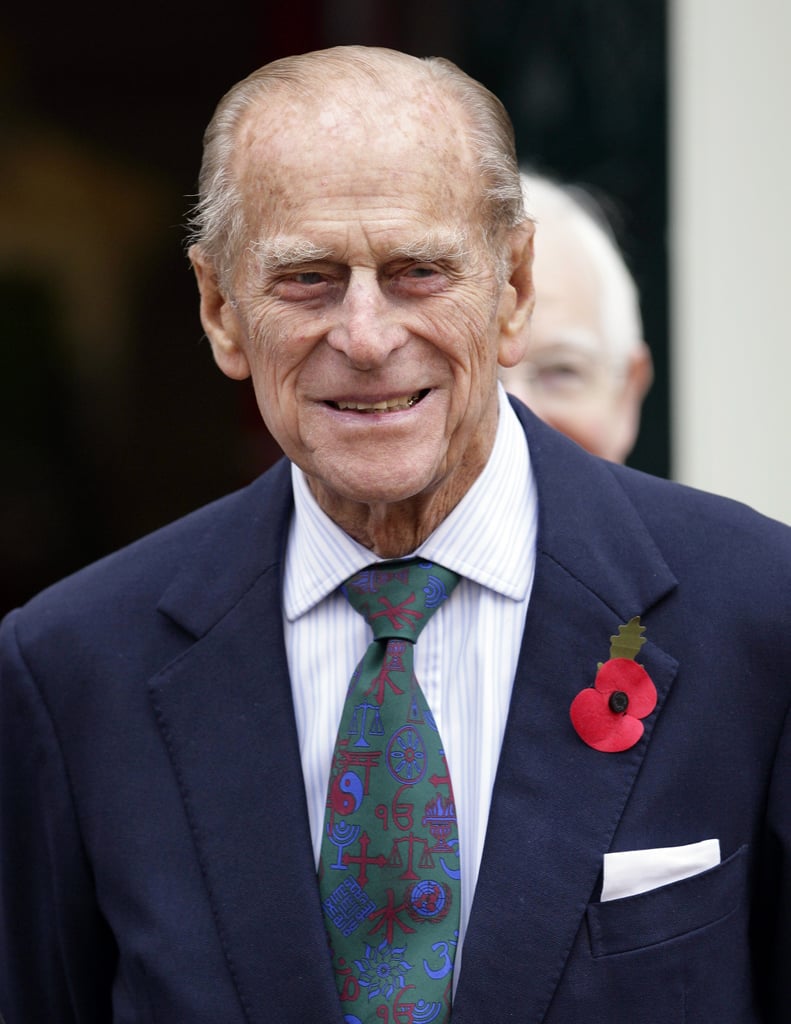 As Elizabeth's husband, Prince Philip acts officially as the sovereign's consort and accompanies her to various official events — like the opening of Parliament. Because of England's rules about royalty, no man who marries a queen (or future queen) can be given the title of "King of England," unlike women who marry kings and future kings. Despite originally being born a Prince of Greece and Denmark, Philip had to give up his old royal titles when he became a naturalized British citizen before he married Elizabeth in 1947. However, in 1957, the queen restored his previous royal status by giving him the title of Prince of the United Kingdom. In addition to his consort duties, Philip also oversees the running of the queen's two private estates — Balmoral and Sandringham — and serves as the ranger for Windsor Great Park at Windsor Castle.
Prior to becoming the queen's consort, Philip served with the Royal Navy and worked his way up to becoming Commander of the Frigate HMS MAGPIE. He also served during World War II. However, Philip was forced to give up his naval career once Elizabeth became queen.