Can you believe there's even more wild Winter weather [1]? People across the South have taken to Instagram to share crazy pictures of Winter Storm Pax [2], and now the effects are hitting areas like NYC and Washington DC, too. The storm forecast [3] shows that more snow is expected across the Southeast, but the storm should slow down late Thursday. In the meantime, icy conditions have left more than half a million people without power, traffic jams have forced people to abandon their cars on snowy highways, and windy, blizzard-like weather is making for extreme conditions in parts of the Northeast. Bundle up, and take a look at some of the craziest pictures from this week's storm.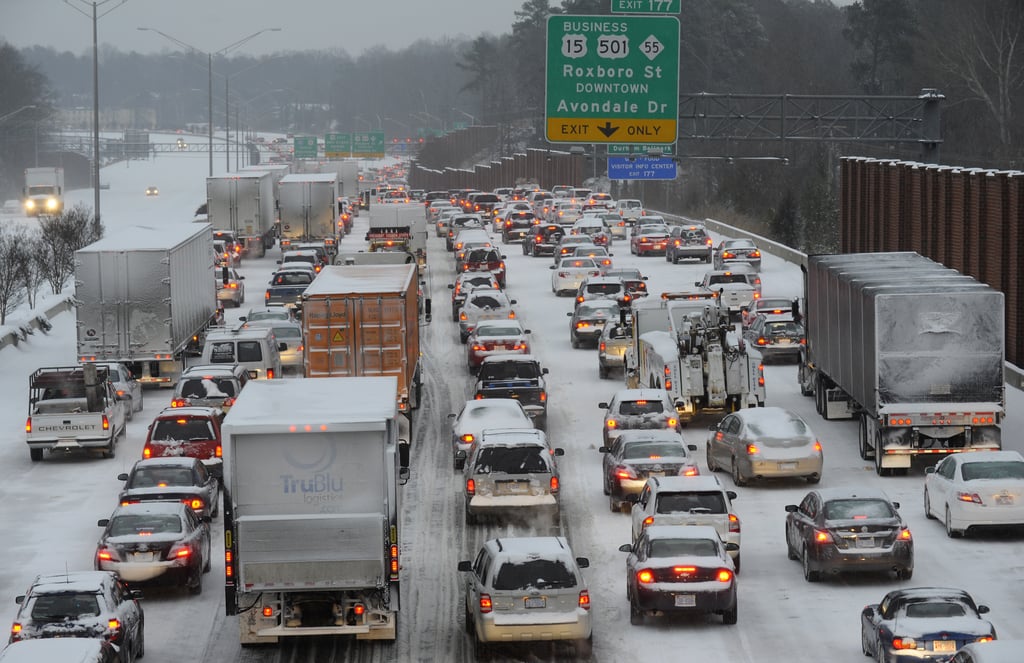 Durham, NC, saw dangerous traffic jams, with some people forced to abandon their cars.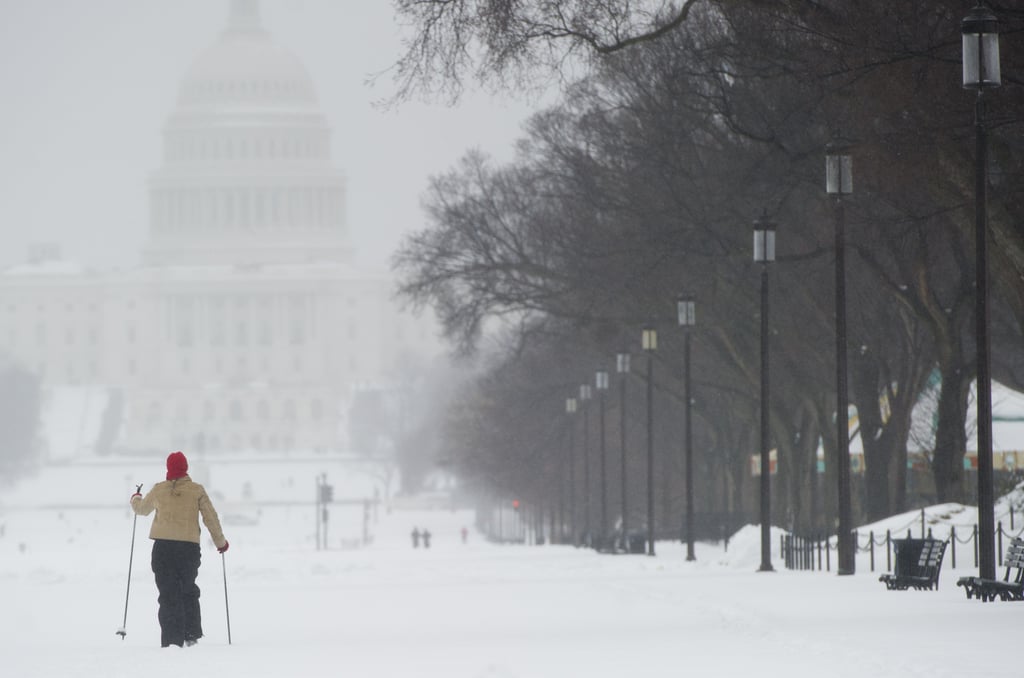 A skier took to the streets of Washington DC.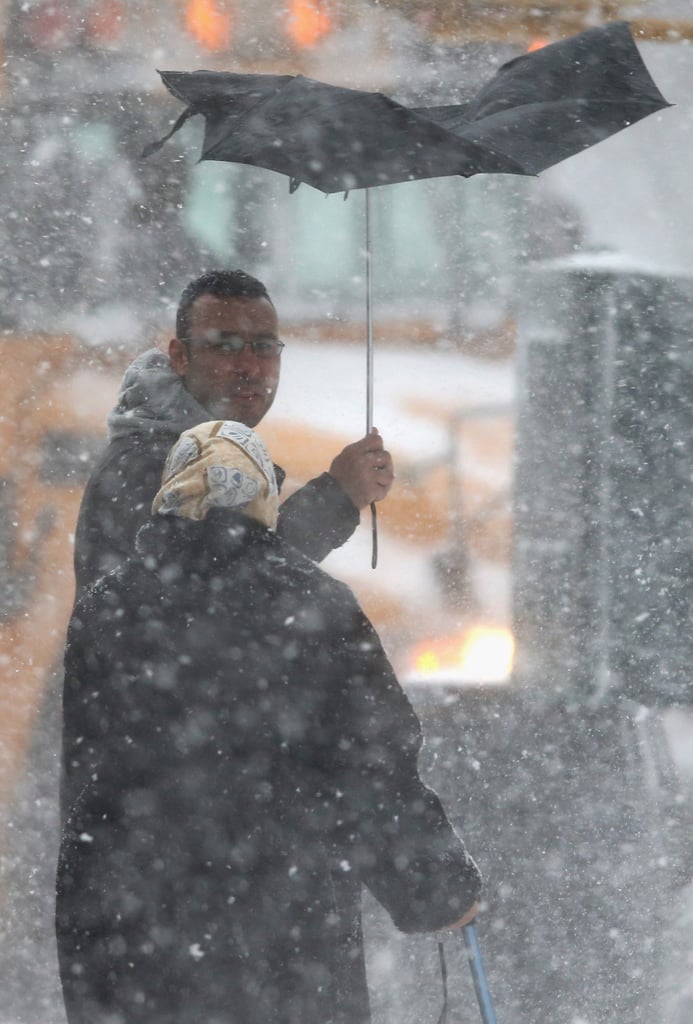 Umbrellas stood no chance in NYC during the snowstorm.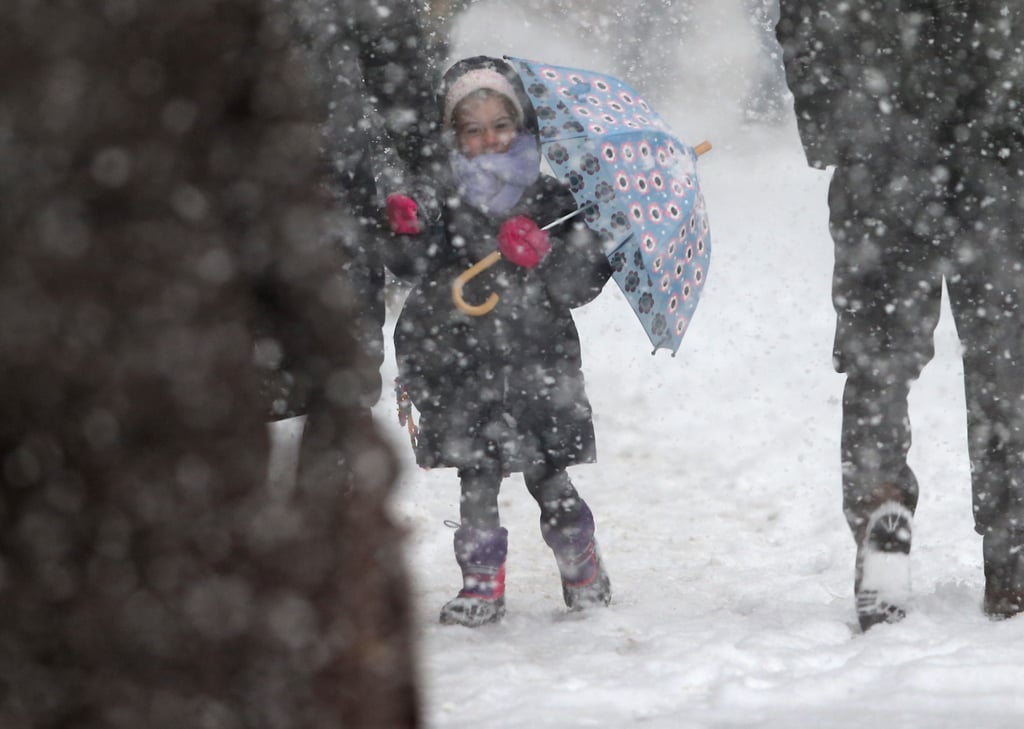 The NYC blizzard made for a snowy commute.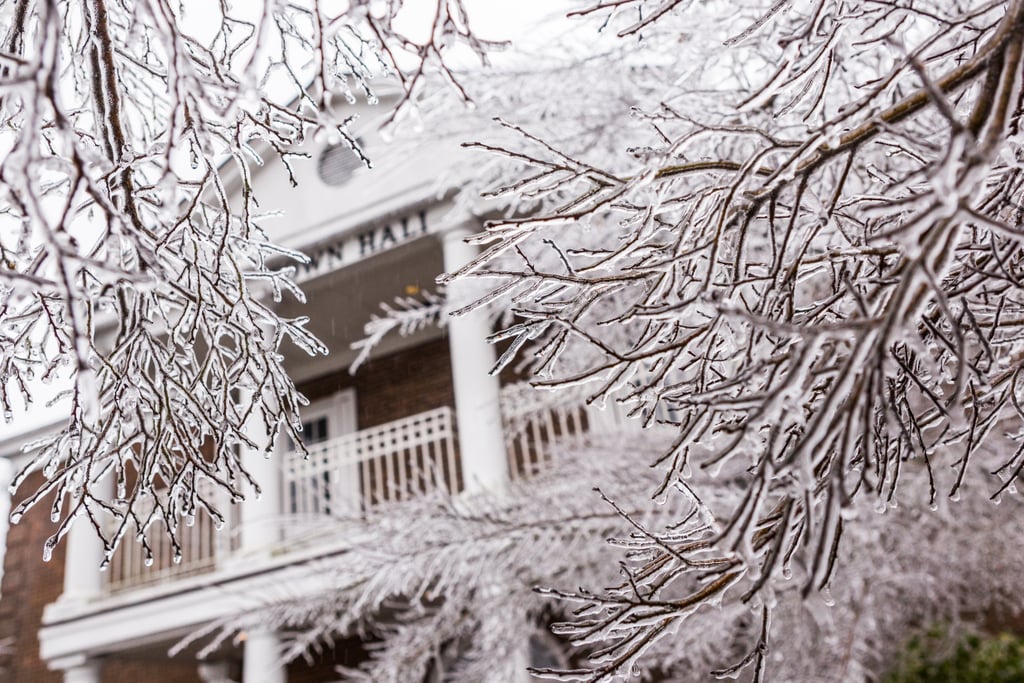 Ice covered the tree branches during a rare Winter storm in Summerville, SC.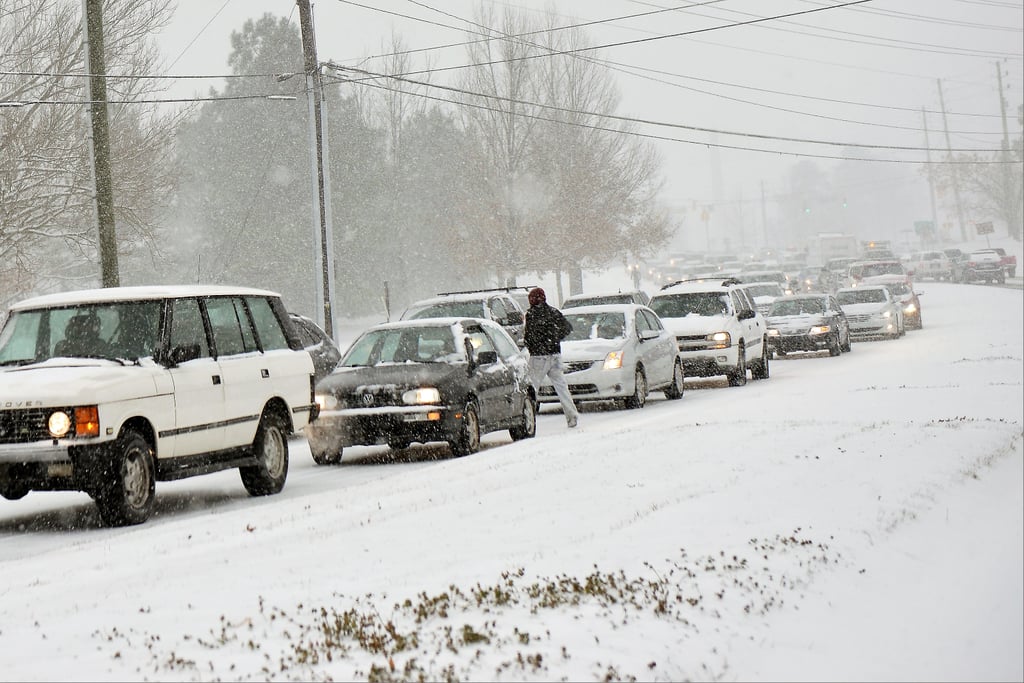 People in Raleigh, NC, were caught in crazy traffic jams.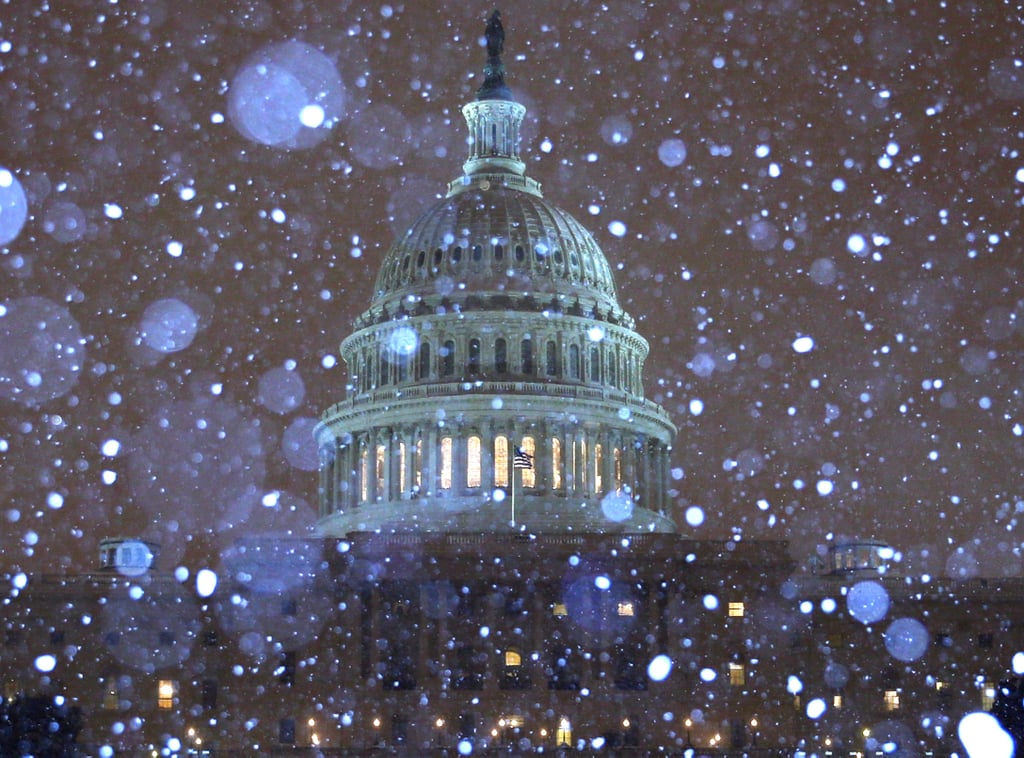 Snow fell over the US Capitol building in Washington DC.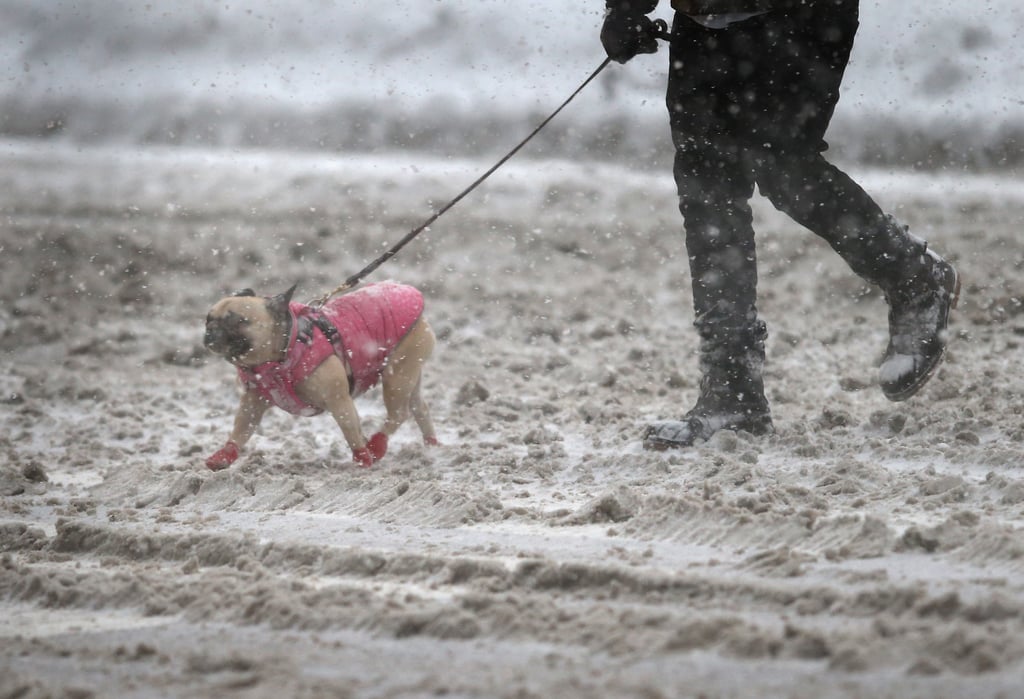 A pup walked through the slushy streets of NYC.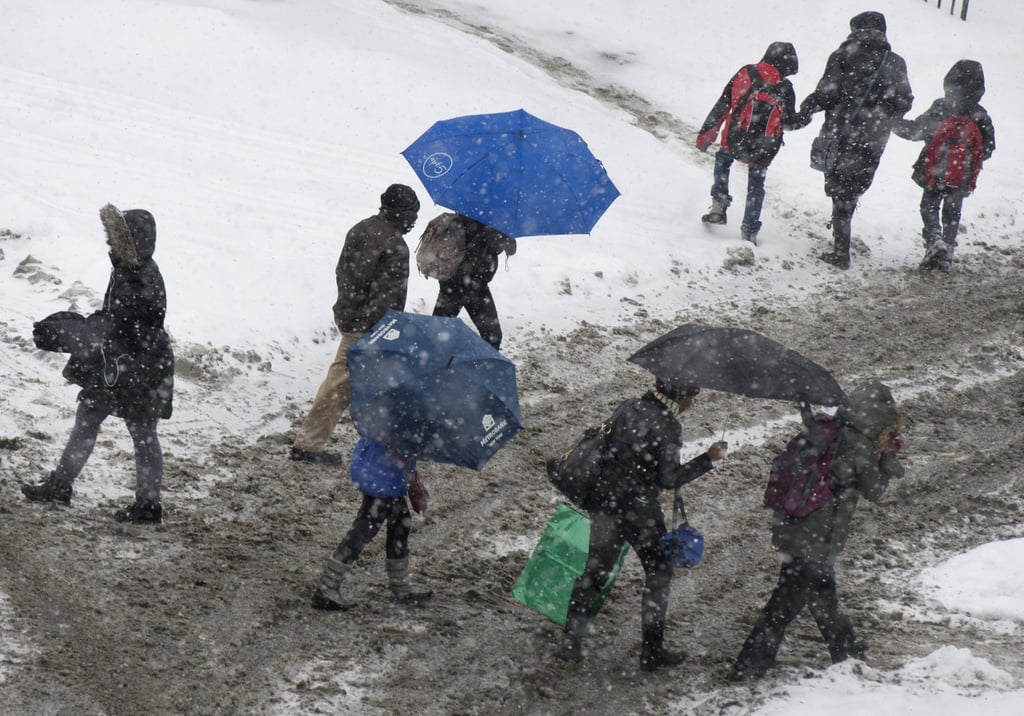 Commuters struggled as they made their way through the NYC snow.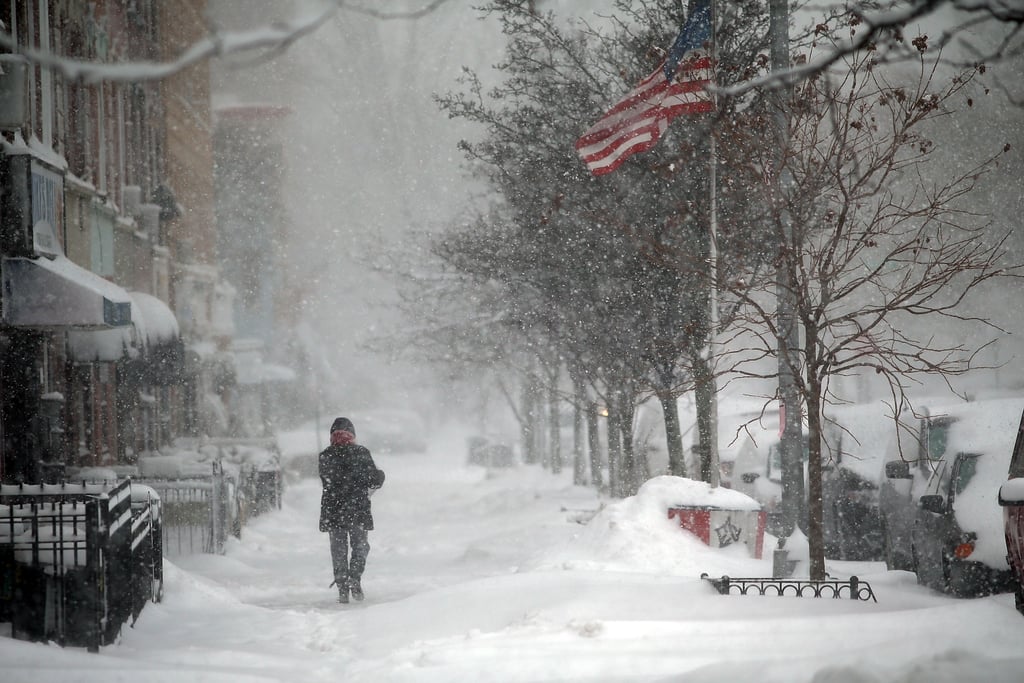 Brooklyn, NY, saw plenty of wind and snow during the blizzard-like storm.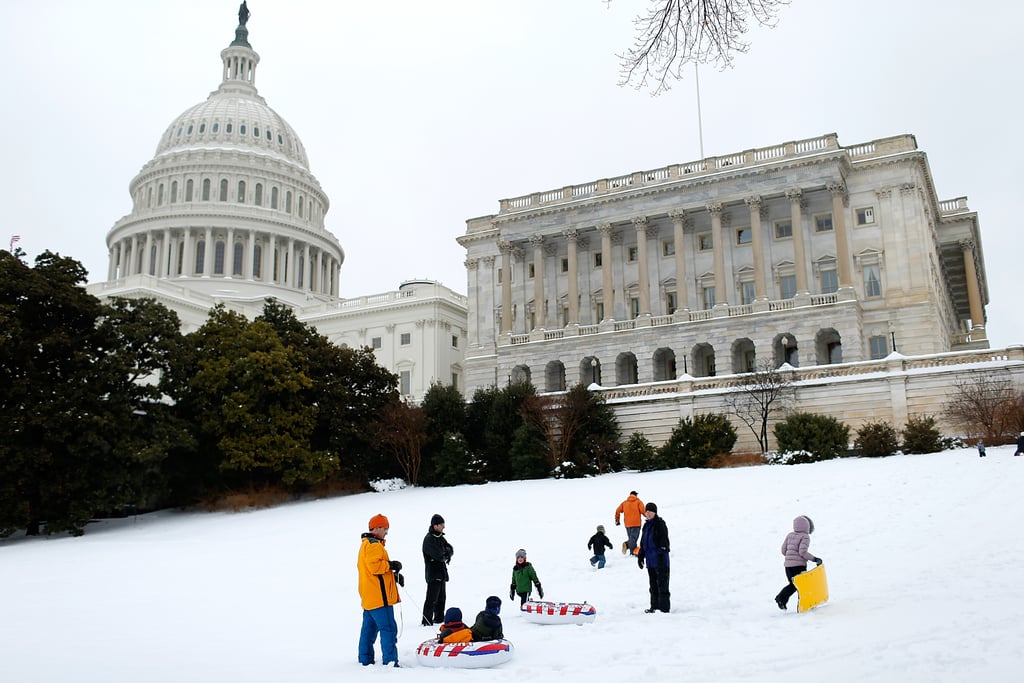 Parts of DC were hit with up to 12 inches of snow, and some people took advantage of the heavy snowfall by sledding near the US Capitol.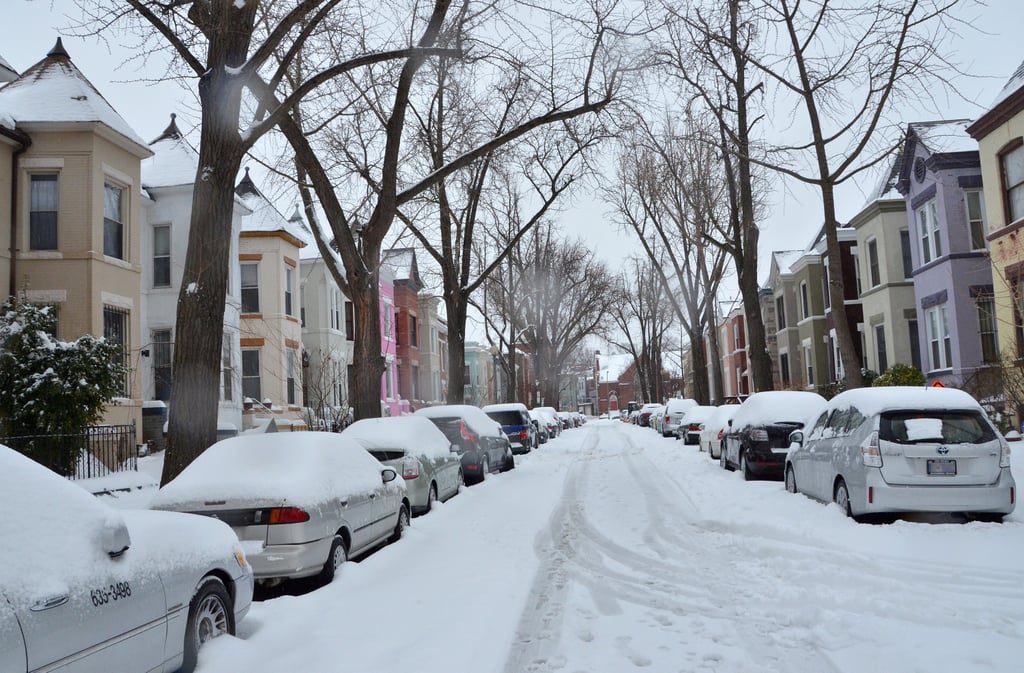 The streets of Washington DC were filled with snow.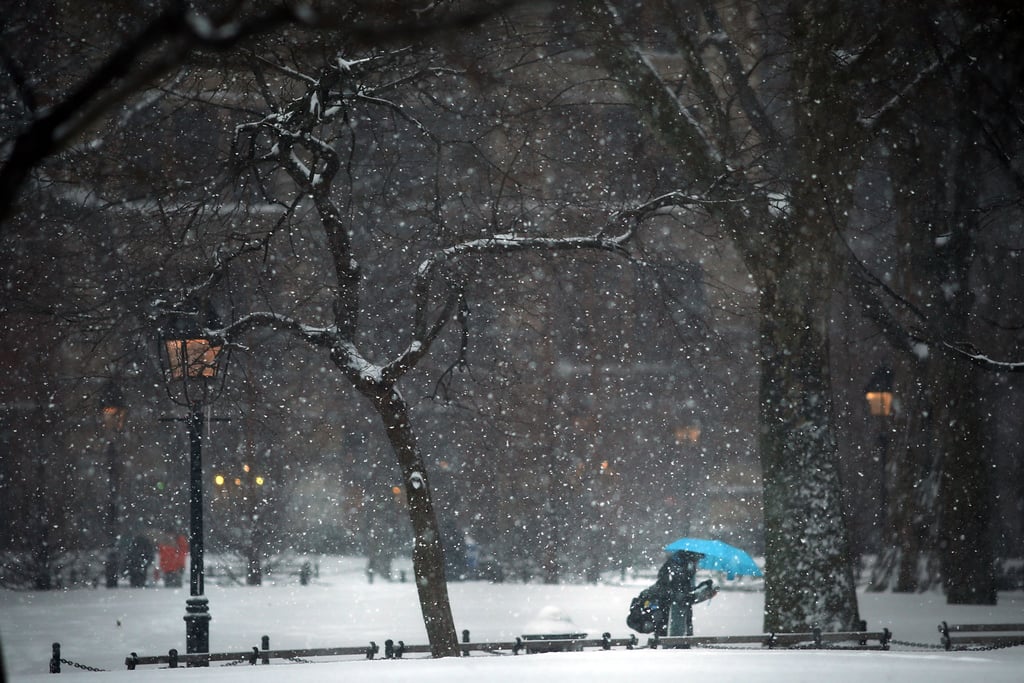 A person made their way through NYC when the wintry weather hit.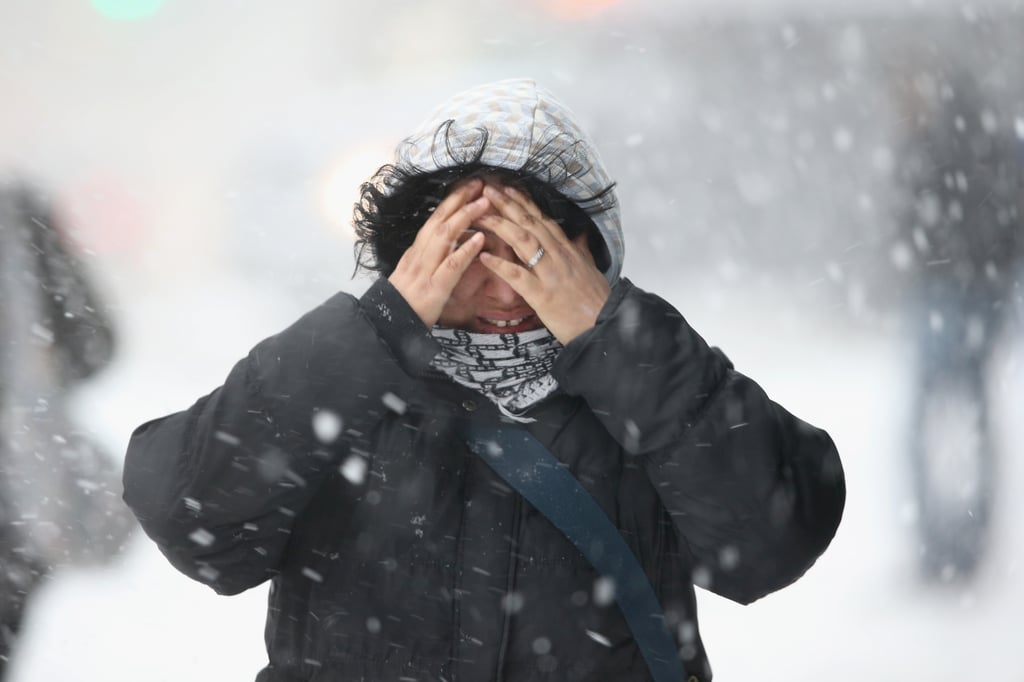 One woman covered her face as she walked through the snow in NYC.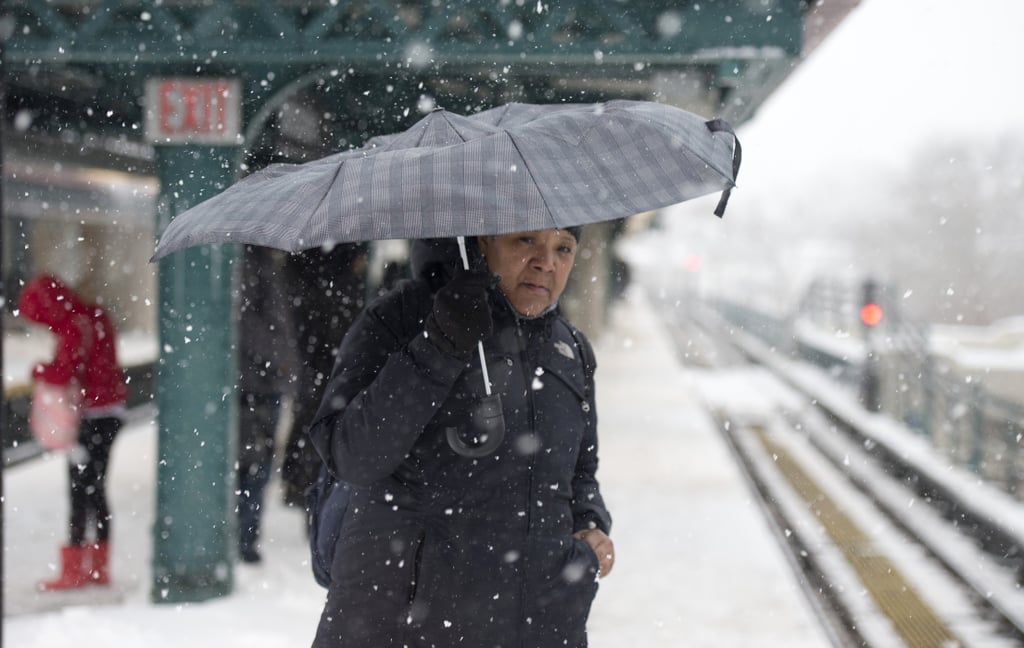 Commuters carried umbrellas to brave the NYC weather.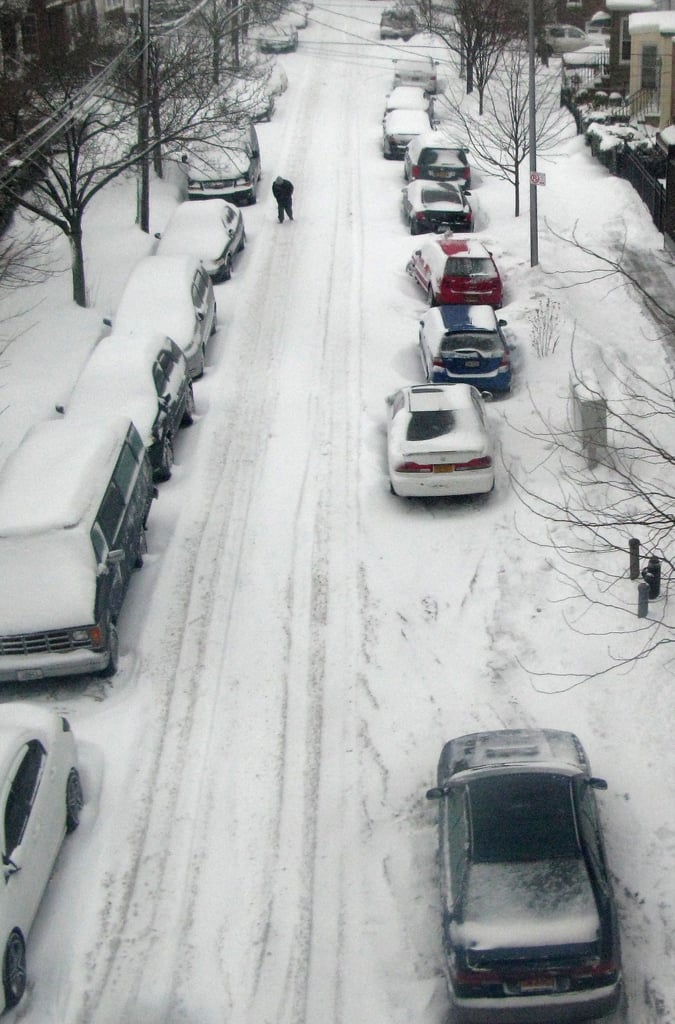 Snow covered the streets in NYC.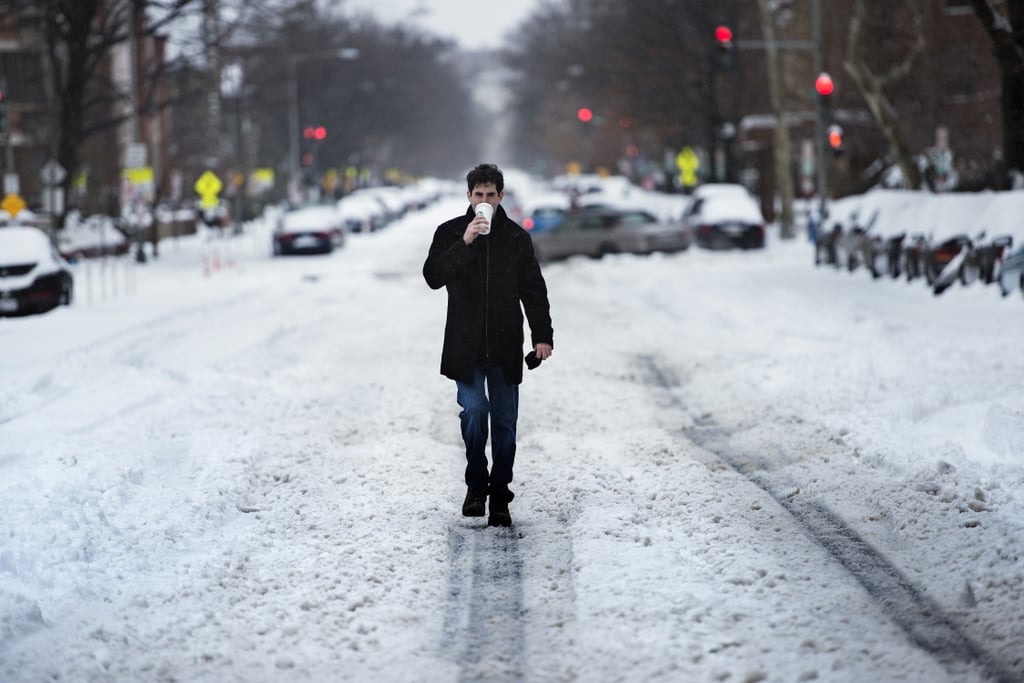 One man made his way down the center of a Washington DC road, coffee in hand.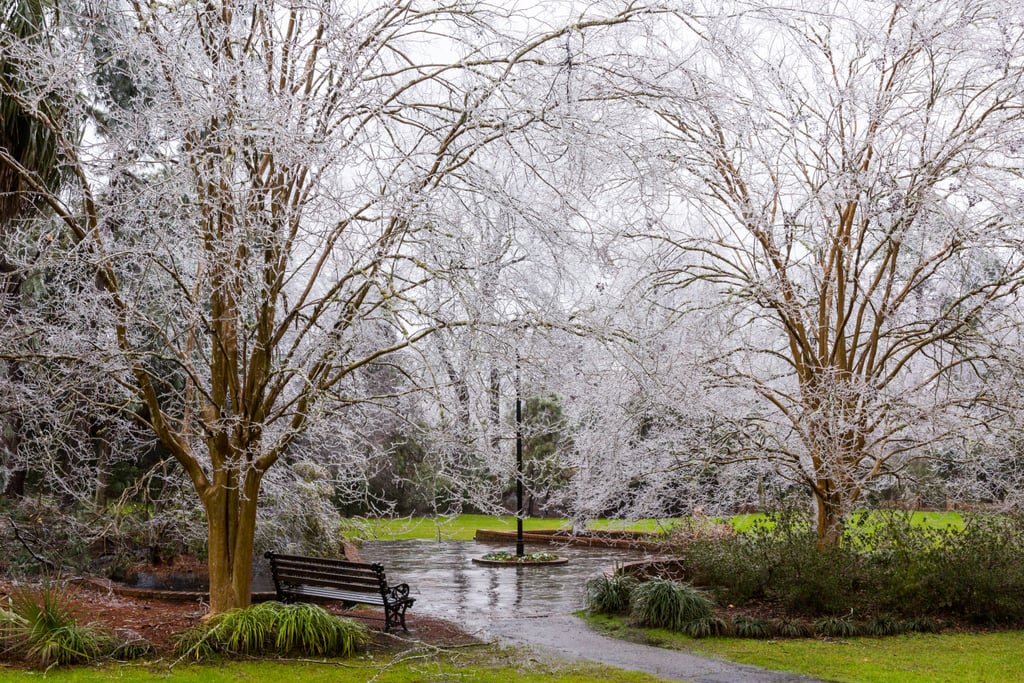 Ice coated the trees in Summerville, SC, during the rare Winter storm.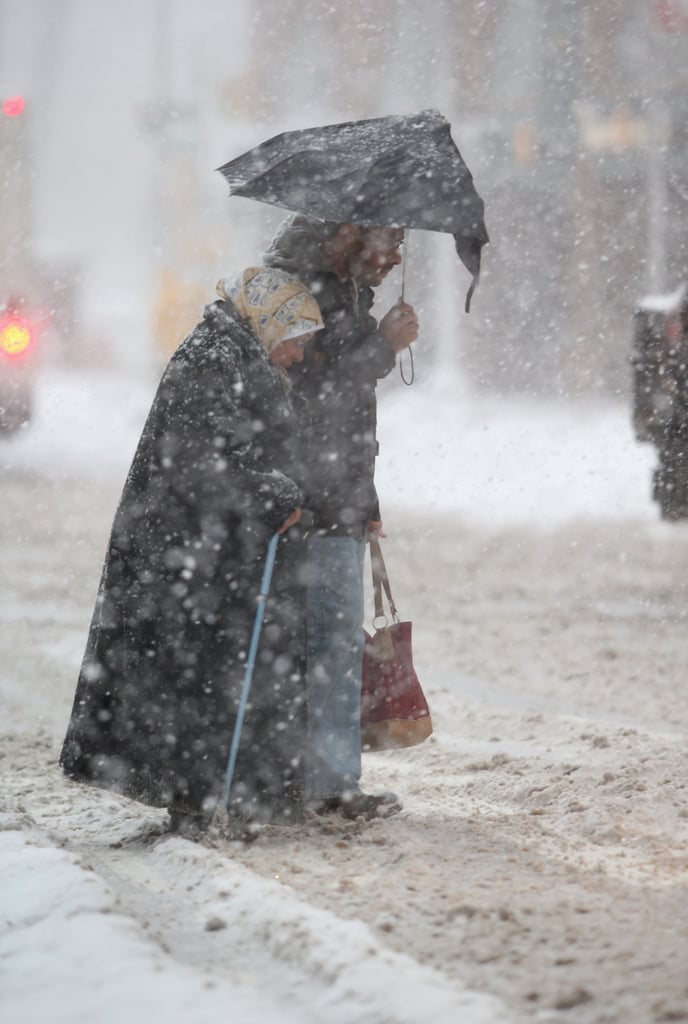 A couple stayed close together as they commuted through NYC.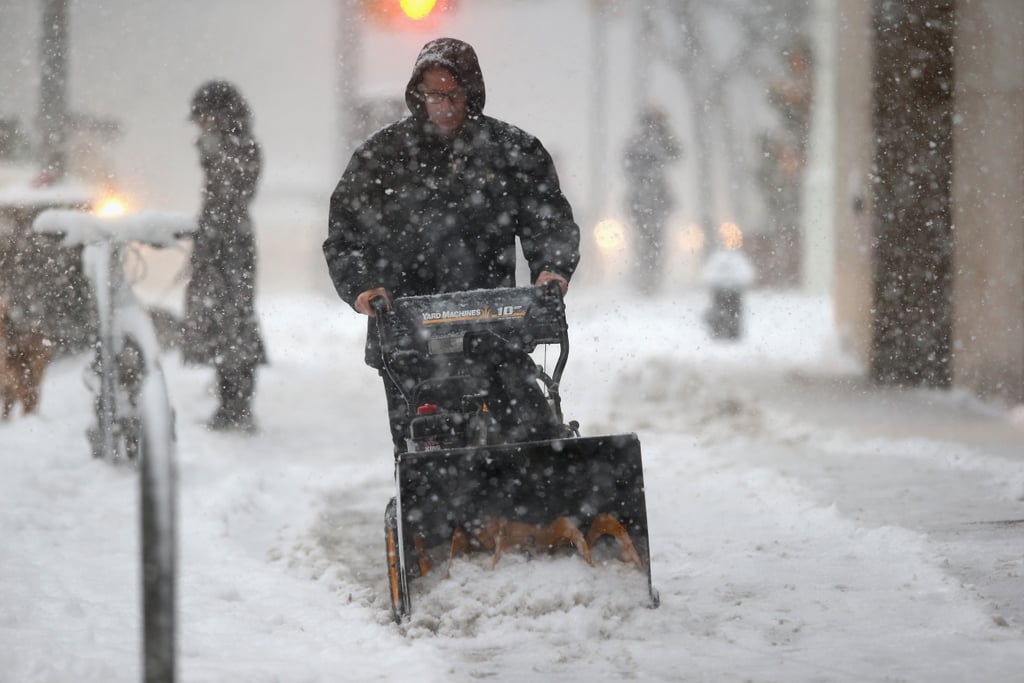 A doorman removed snow from the slushy NYC sidewalk.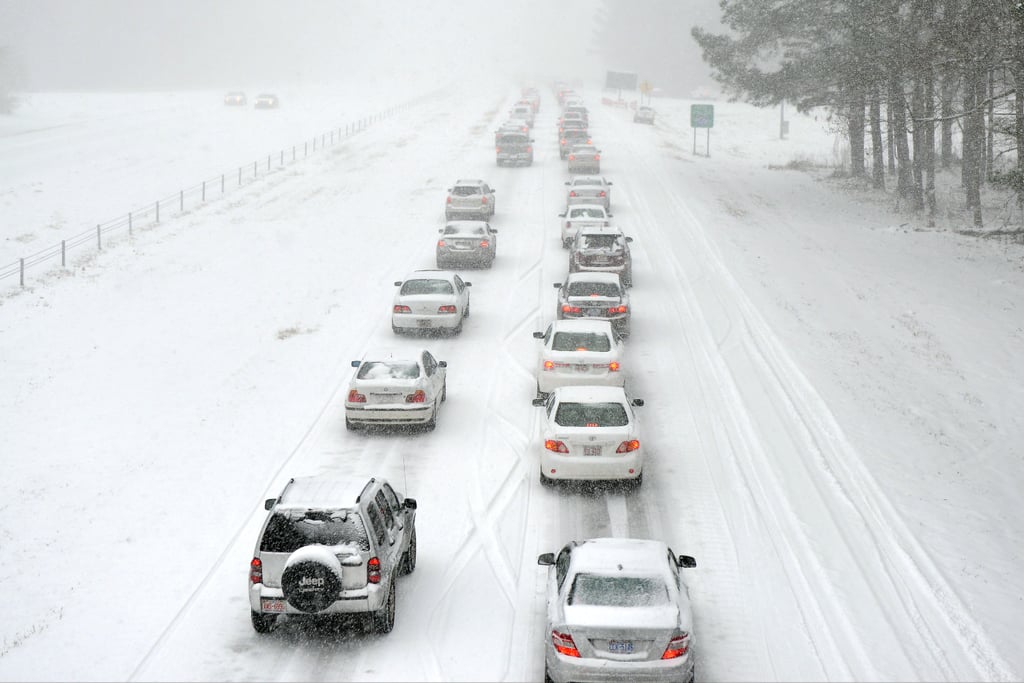 People were encouraged to stay off the roads in Raleigh, NC, where a state of emergency was declared.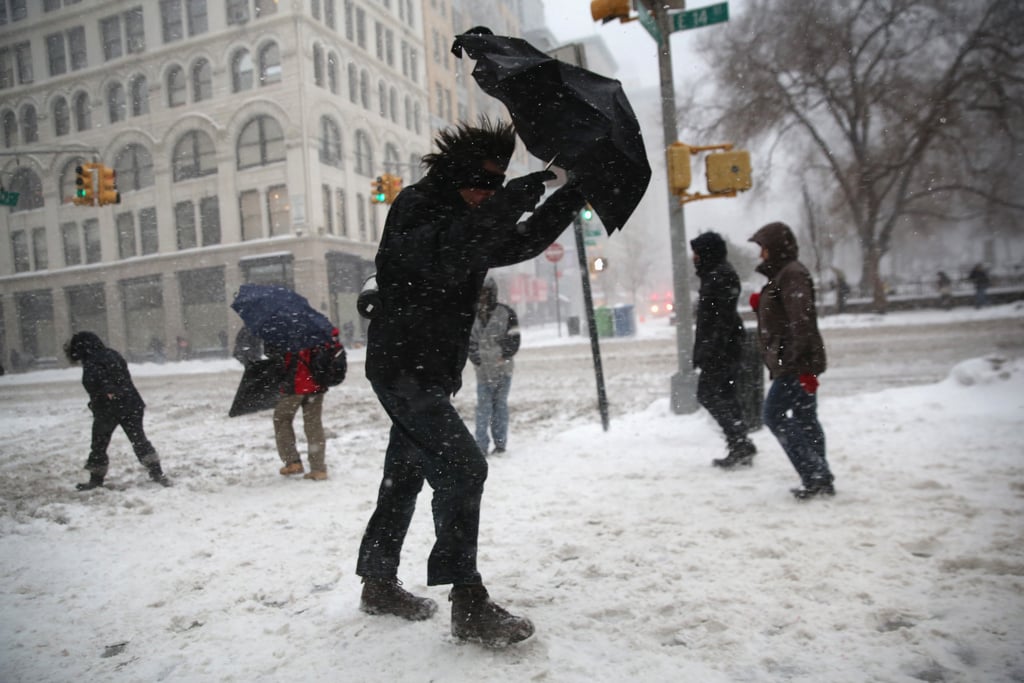 High winds made the commute even more difficult in NYC.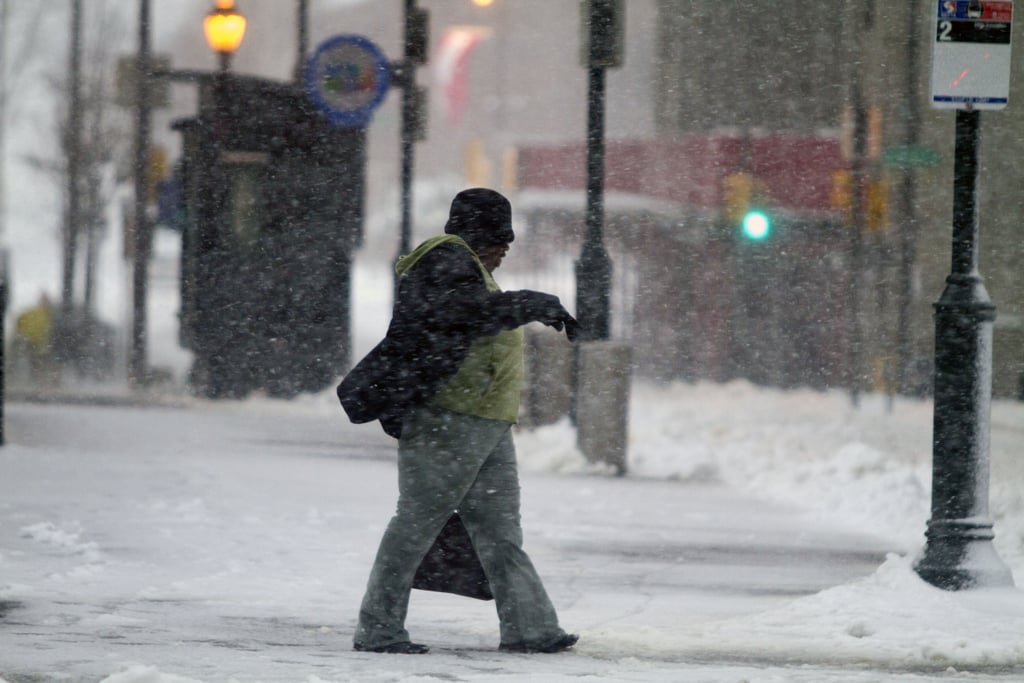 A Philadelphia, PA, resident wore a full face mask to handle the cold.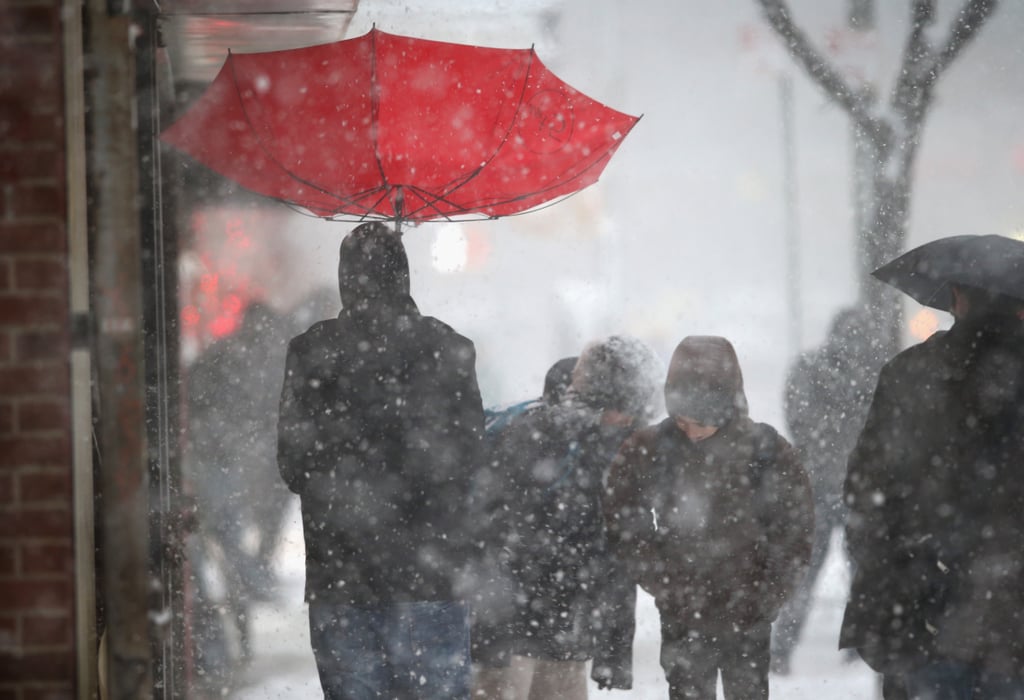 The wind in NYC flipped umbrellas inside out.