We've been crushing on Zac Efron for a decade [1], and throughout that time, he's made many appearances. One of our favorites is always the MTV Movie Awards, where he's had fun with everyone from his then-girlfriend, Vanessa Hudgens [2], to Snoop Dogg and even managed to make a broken hand look good. Zac has also picked up two awards: in 2008 for breakthrough performance in Hairspray and in 2009 for best male performance in High School Musical 3. In honor of his best shirtless performance nomination [3] at this Sunday's show, we've rounded up his best moments from his appearances since 2007. Though he took a three-year sabbatical from 2010 to 2013, there are still plenty of amazing memories to relive below. And if that's not enough, check out some of his best GIFs from High School Musical [4] — hopefully he'll bust a move this weekend!
Zac made his MTV Movie Awards debut in 2007 with this dapper (and tan!) look.
He flipped his hair on stage with his Hairspray costars.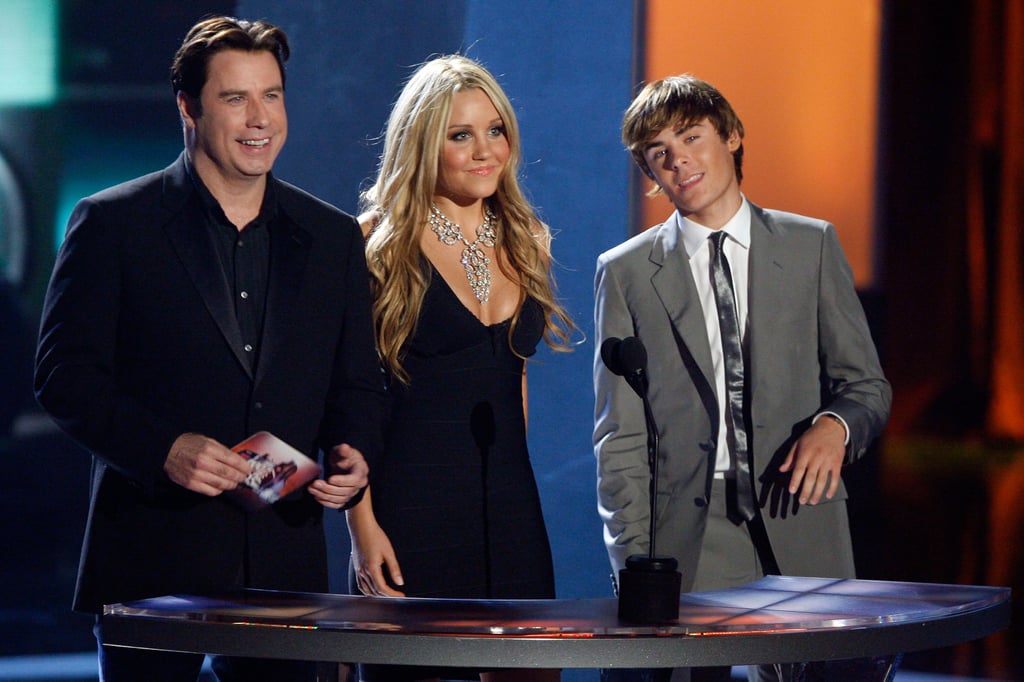 And showed love for his girlfriend at the time, Vanessa Hudgens.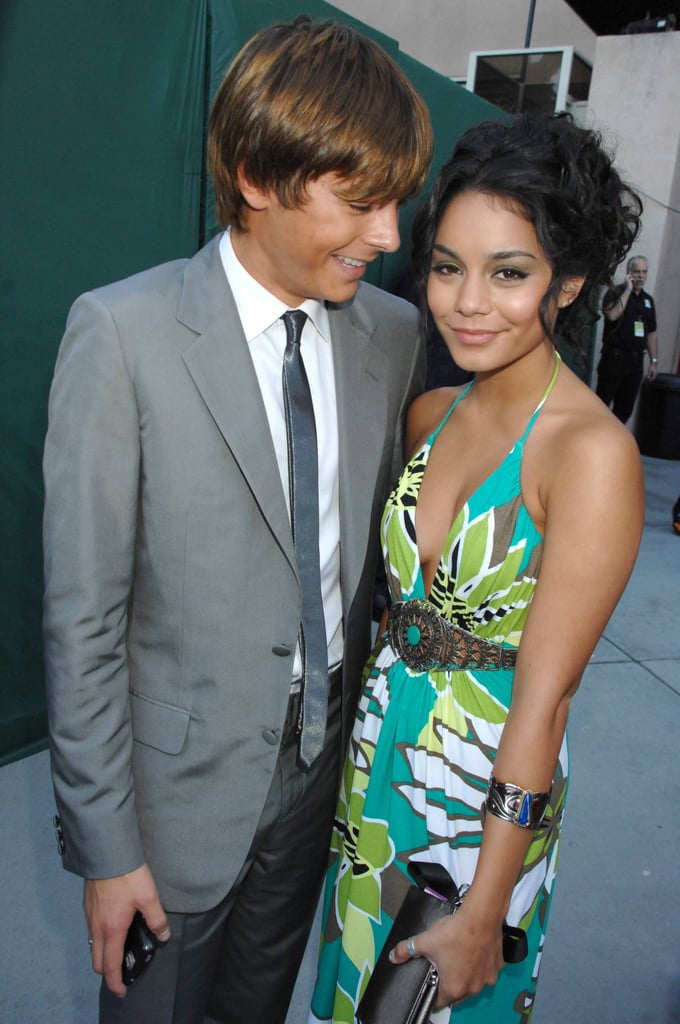 His High School Musical and Hairspray worlds collided.
In 2008, he accepted his popcorn from Lindsay Lohan.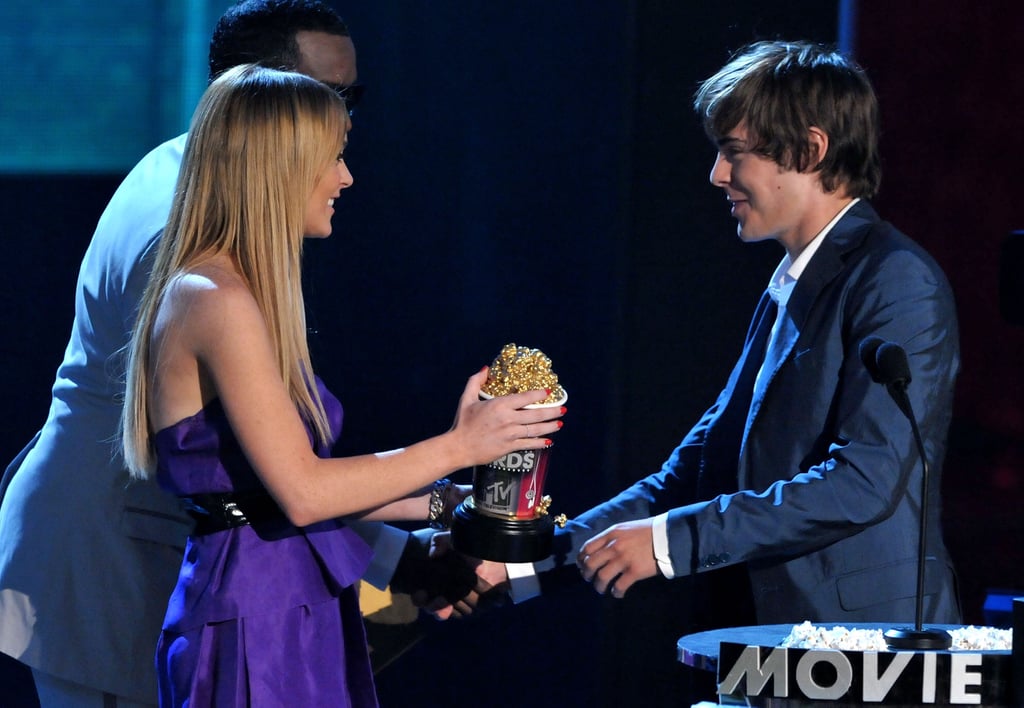 His smile lit up the room, obviously.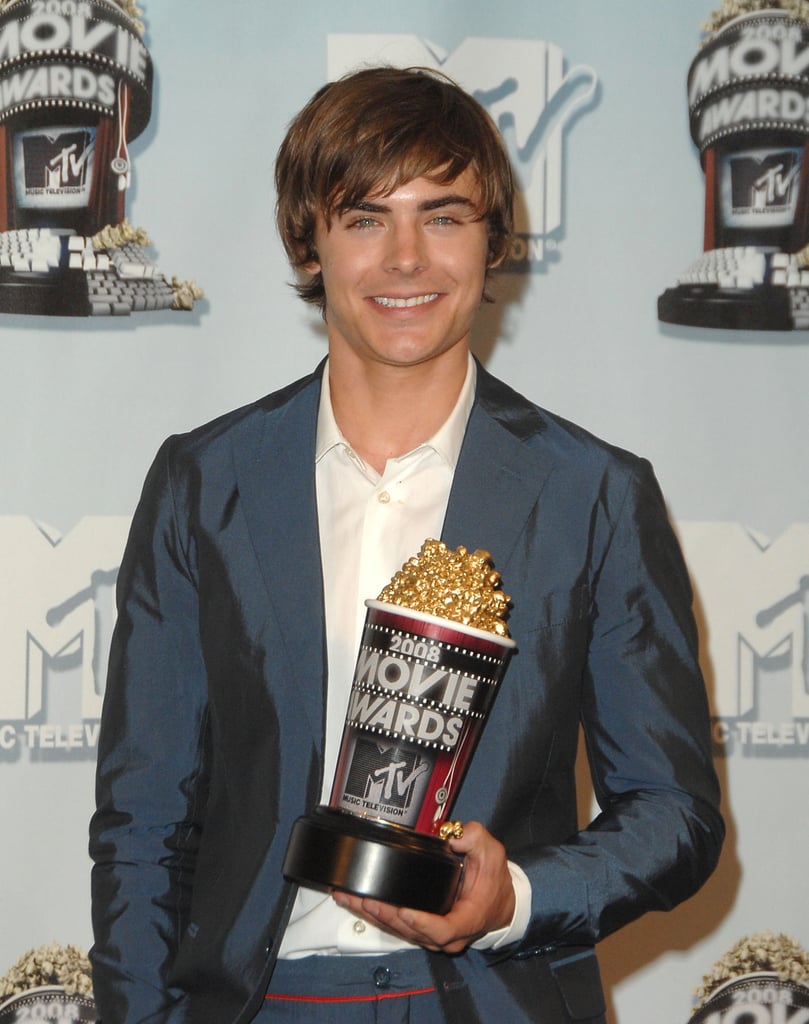 Again, he made us jealous of Vanessa as he showed her his trophy.
In 2009, he won again, though his long hair had us a little conflicted.
But who could deny that goofy, adorable face?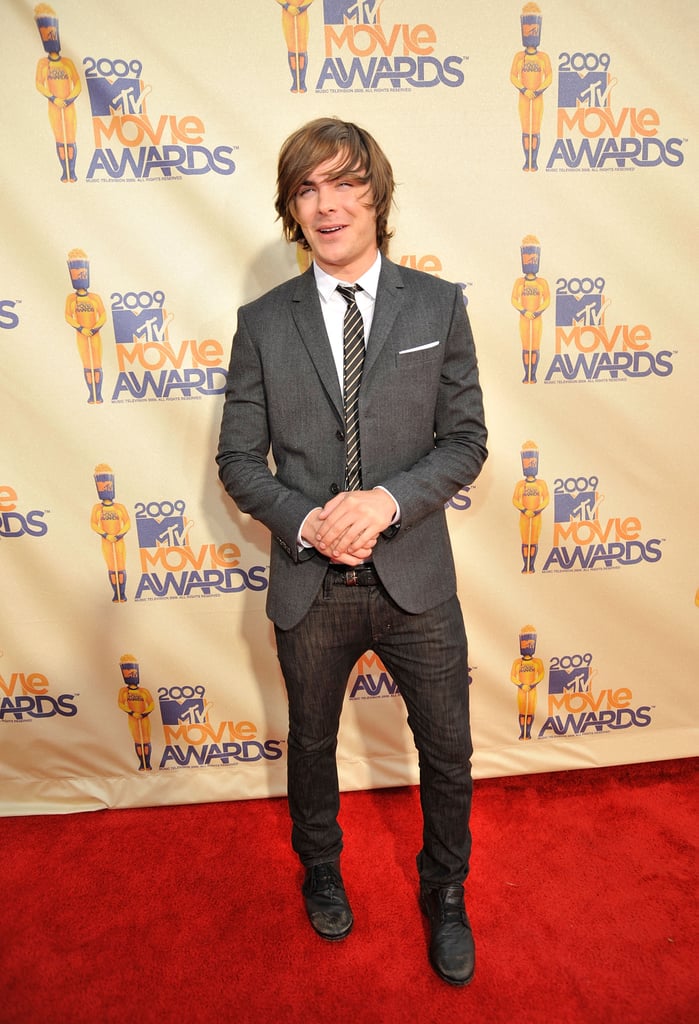 In 2010, he killed us with this gaze. Look at those eyes!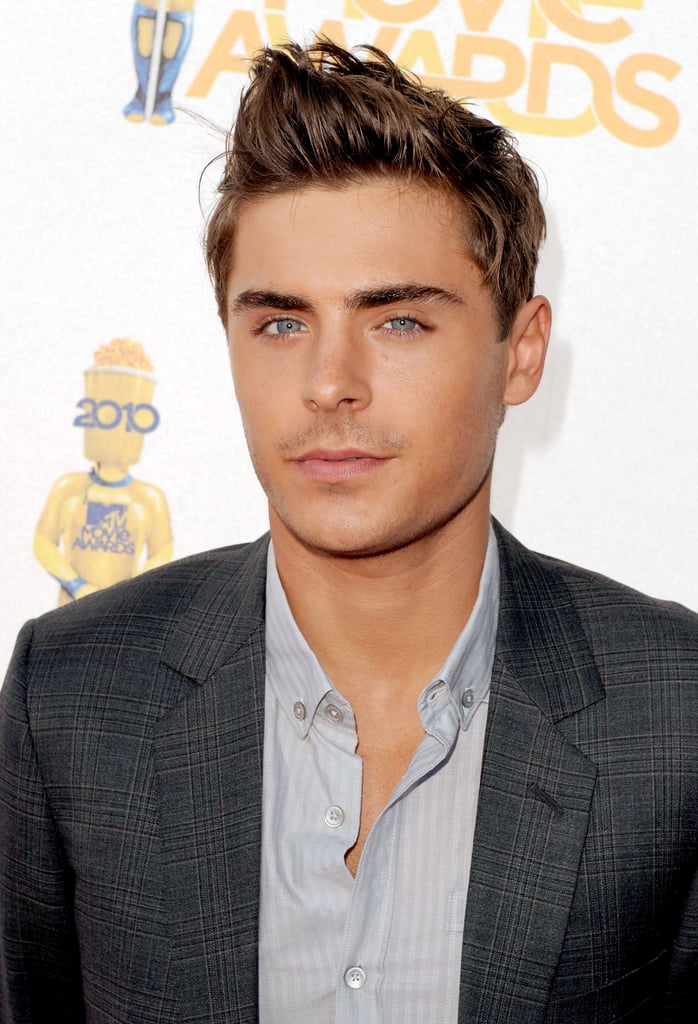 And yes, he was still totally in love with Vanessa.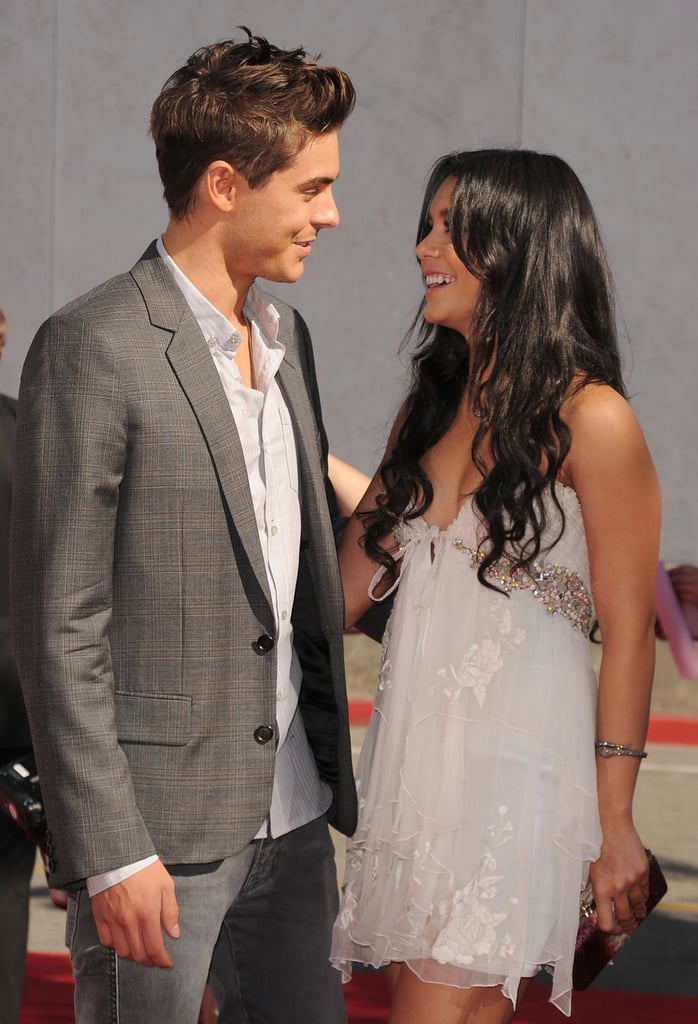 Zac also got close to Snoop Dogg on the red carpet.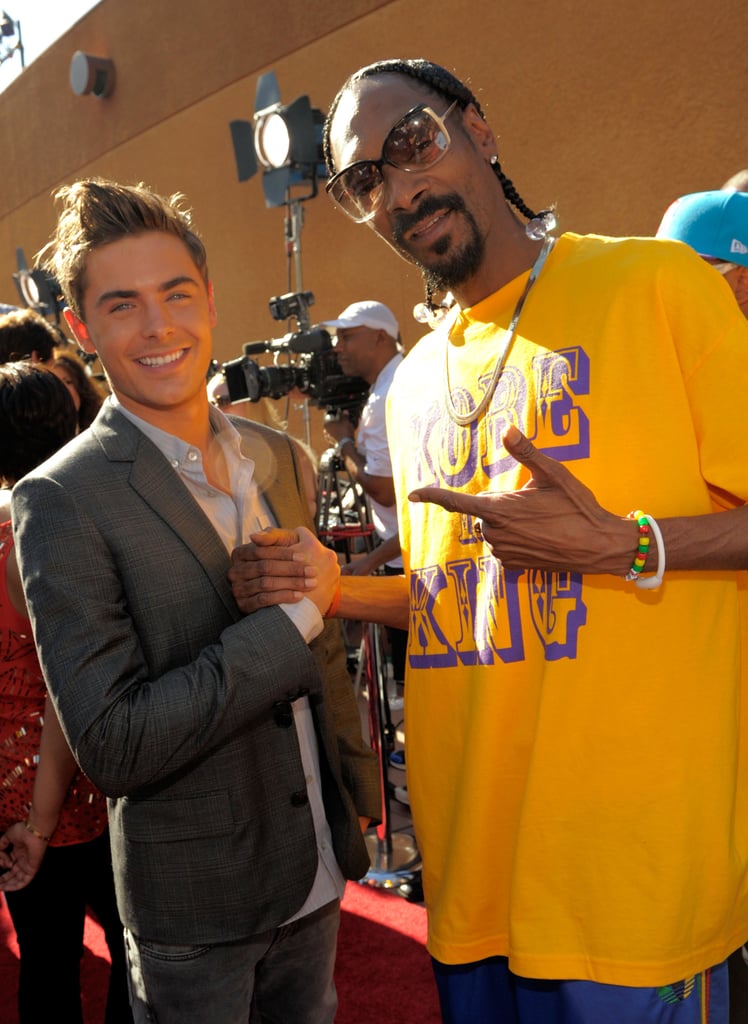 And laughed when Aziz Ansari accepted his award dressed like this.
It was three years before he returned to the MTV Movie Awards in 2013. And he had a broken hand!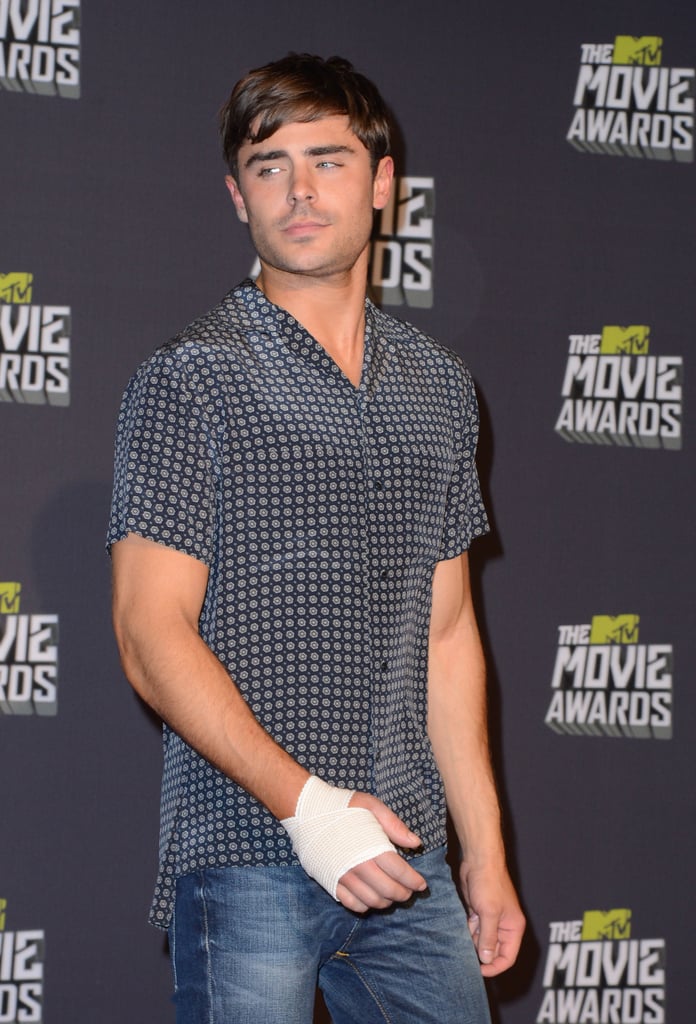 Though he was charming as ever alongside Seth Rogen and Danny McBride.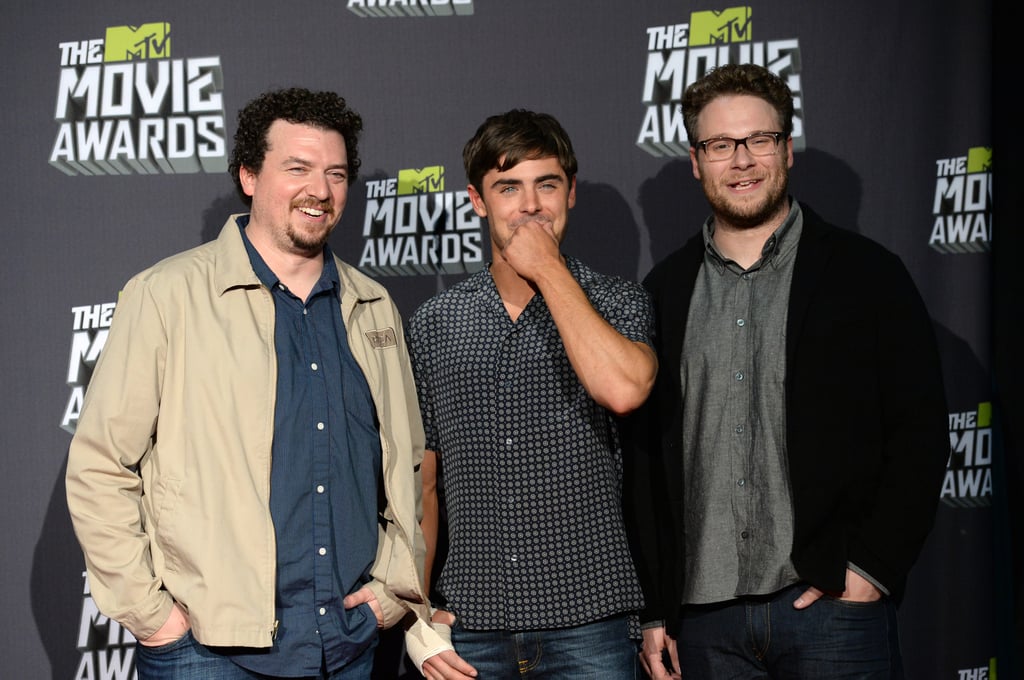 He didn't drop trou at the show, unfortunately . . .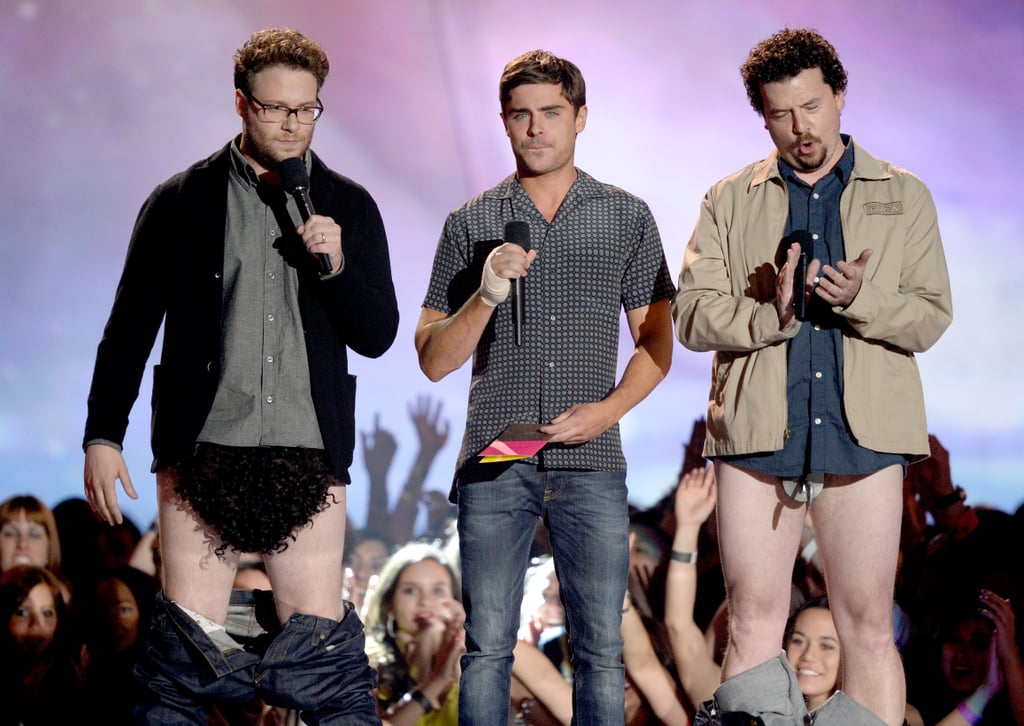 But he promises that if he wins best shirtless performance at the 2014 awards, he'll show off his abs. Fingers crossed!
If I beat Thor- I'm accepting the award shirtless on stage. #movieawards [5]

— Zac Efron (@ZacEfron) March 8, 2014 [6]