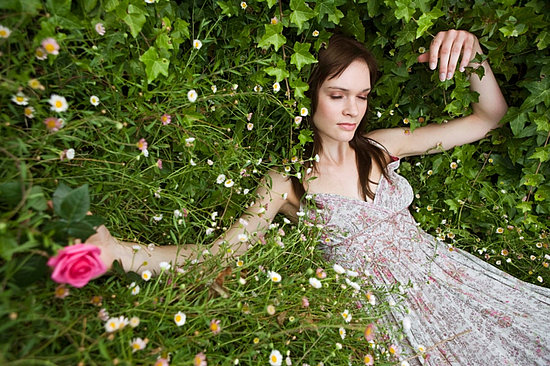 Everybody has a "eureka!" moment once in a while, where you realize exactly what you want and how to get it. When it comes to your appearance, though, things often require a little more thought. After all, there's nothing more personal than your body, and some regrets can last a lifetime or cost you some major cash to fix. See the 10 beauty decisions you should always give at least a couple good nights' sleep when you keep reading.
Getting a tattoo: I don't care how many margaritas you've had, or if your friend Jen agrees to get one, too. Go to bed, fool. If your sober, hungover self still really wants a sloth that looks like Justin Bieber inked on her chest, you have my blessing.
Buying perfume: Perfume changes over the course of a wear, sometimes enormously. So that eau de toilette you loved at first spray may smell more like eau de toilet bowl cleanser five or six hours on.
Coloring your hair: Give it a couple weeks, talk to a stylist, and seriously consider it. Hair (thankfully) grows, but not nearly fast enough to support hasty decisions.
Totally changing your brow shape: Tired of having thick eyebrows and just want the hair gone? Put down the tweezers. Best-case scenario, you look okay. Worst-case scenario, you damage your eyebrows and they never grow back or come back all patchy. Go see a professional.
Tinting your brows or lashes: There's not an FDA-approved brow and lash dye yet, so you have to make sure that the brand your salon uses won't cause an allergic reaction. Go get a patch test, and make sure they're not using hair dye or an aniline dye. The former can be extremely irritating, and the latter can cause blindness.
Getting a piercing: This isn't nearly as rough as getting a bad tattoo, or even doing something horrendous to your hair, but having to take out a piercing you hate can leave a scar and mean weeks of taking care of a tiny but extremely annoying puncture wound.
Changing your skin care regimen: There's no faster way to totally ruin your skin than switching up your regimen or using something too harsh/allergenic. Do a patch test, look up the ingredients, and if possible, consult your dermatologist.
Trying a "trendy" hairstyle: Some stylists have a mania for cutting, and will chop your hair right up if you don't assert yourself. If you're being pressured to do something you're not 100 percent sure about, say you just want a trim for today, and you'll think about what they're proposing for next time.
Buying pricey makeup: Sure, that limited edition palette may look irresistible under the lights at Sephora, but are you really going to use it? Don't let consumer lust get in the way of your bottom line. If you think about the product more than a couple of times in the course of a week, you probably actually want it.
Getting acrylic nails: When you go into the salon to get acrylic or gel nails, no one tells you how much upkeep they're going to be, or how many problems they can present. If you're a nail biter, fakies always look appealing, but make sure you've done research and weighed the pros and cons before you commit.