10 Scandalous Beauty Product Names 2011-06-13 04:06:53
10 Appalling Beauty Product Names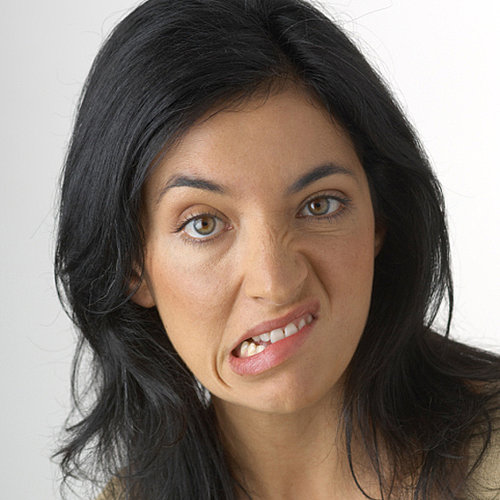 There are a lot of dubiously named beauty products out there. After all, a crazy moniker is a lot more likely to grab a shopper's attention, or at least titillate them into taking a look (the similarities between, ahem, "adult movie" titles and makeup names are strikingly similar).
Sometimes, though, attempts to give something a sexy or scandalous handle go too far and end up squarely in the realm of poor taste. The following 10 products have crossed that line, and then some. To see them in all their ill-considered glory, just keep reading.
Pussy Pucker lip balm pots: These actually come in flavors like Clitoris Citrus, Labia Lemon, Strawberry Snatch, and Vanilla Vulva, among others.
Demeter Fragrance Library Funeral Home ($10): Because nothing says good times like the scent of formaldehyde and sadness.
Nars Deep Throat blush ($27): From the brand that gave us all Orgasm(s) comes Deep Throat, a touching tribute to either Linda Lovelace or the Nixon White House.
Bleachblack Jizz nail paint ($3): Exactly what I want to tell people I've got on my fingers.
Too Faced Size Queen Mascara ($21): I'll let Urban Dictionary explain this one (NSFW).
TheBalm Bing My Cherry gloss ($15): I think this one is supposed to elicit titters, but anything referencing that kind of "cherry" just sounds short lived, uncomfortable, and ultimately disappointing.
Urban Decay loose pigment in Yeyo ($20): Well, they are both white and powdery. Plus, snorting pigment probably won't damage your septum as much.
Anything made by Naughty Nailz: 12 Inch Gang Bang, Pounded on the Kitchen Table, and Lickalottapus are just a few of this brand's classy, classy polishes.
Illamasqua Box lipstick ($22): "Say, that's a lovely color you've got on your lips. What is it?" "Vagina!"
Etat Libre d'Orange Putain des Palaces ($80): This perfume's name literally translates to "Palace Whore," and joins the rest of Etat Libre d'Orange's kinky lineup, which features scents like "Virgins and Matadors" and "Delicious Closet Queen."