2010 Golden Globes Red Carpet Fashion, Beauty, Press Room, and Winners 2010-01-17 23:55:25
Golden Globe Awards Red Carpet and Press Room Roundup!
The stars braved the rain and in many cases held their very own umbrellas tonight at the Golden Globe Awards. As always, we were there to capture all of the red carpet fashion and beauty looks, and even told you how to get them. We also have updates live from the press room. Check out all our coverage below!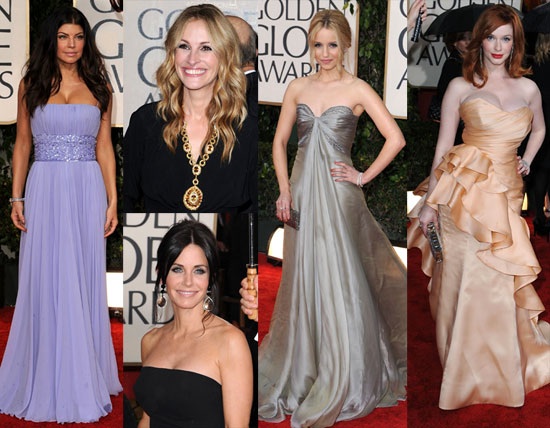 Red carpet fashion and beauty coverage:
See how to get these red carpet looks:
Check out our live press room coverage:
Vote on Buzz's winners polls, and see the full list of Golden Globe winners!