2010 MTV Video Music Awards Hair and Makeup Coverage 2010-09-12 08:00:00
Join Us For MTV VMAs Excitement Later Today!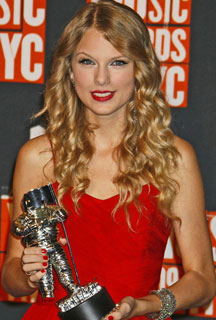 The MTV Video Music Awards are always one of the most exciting shows of the season. Besides the outrageous beauty looks, there are amazing performances — and high likelihood that Kanye West will jump on stage and say something regrettable. This year, let's hope things go a little more smoothly for Taylor Swift.
While we're waiting for the show to start, be sure to take a trip down memory lane and check out some VMAs coverage from years past. Most importantly, though, remember to come back here at 5 p.m. PDT (8 p.m. EDT), where we'll be live-polling all the looks as they come down the red carpet. See you then!